[Click on the picture to see all the samples]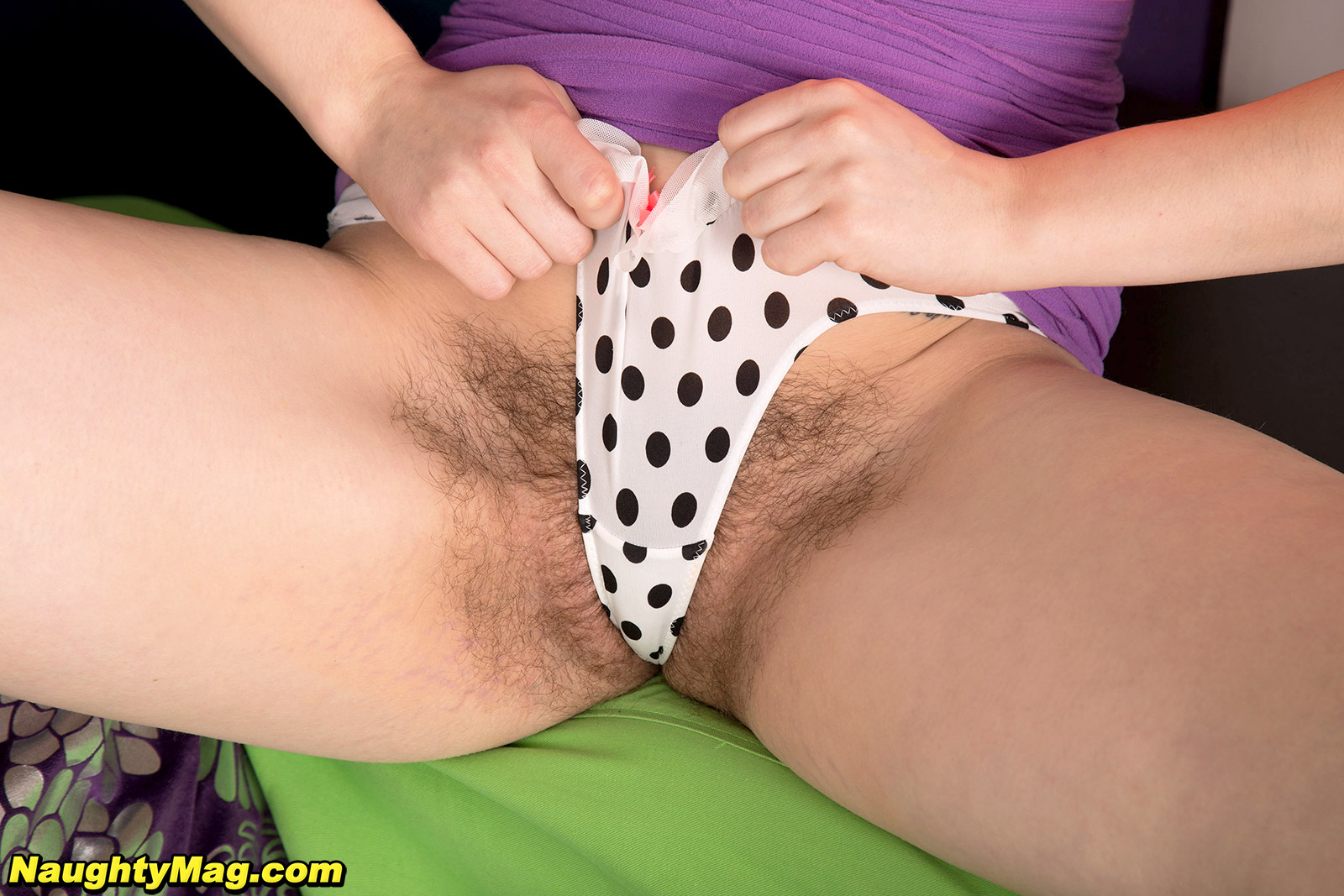 Jessi Green - Smooth Cutie. Age: 23; Born: Sep. 2; Ht: 5''4"; Wt: 104 lbs; Bras: 34A; Panties: Cute ones; Anal: Yes; BJs: Swallow; Lives: Worcester, England; Occupation: Office assistant You''ve got to love a girl who lets her pubes grow wild. It shows individuality and a sense of fun. That''s a perfect description of Jessi. "I''ve always had pubes," Jessi told us. "I''m not one of those bandwagon girls who started growing a bush because Gwyneth Paltrow and Cameron Diaz started advocating for pubes. I think that''s bullshit. Women should do whatever they want to their bodies. I don''t give a fuck if a man likes my pubes. If he doesn''t want to lick my pussy or fuck me because of it, he can sod off! That being said, I hate routine.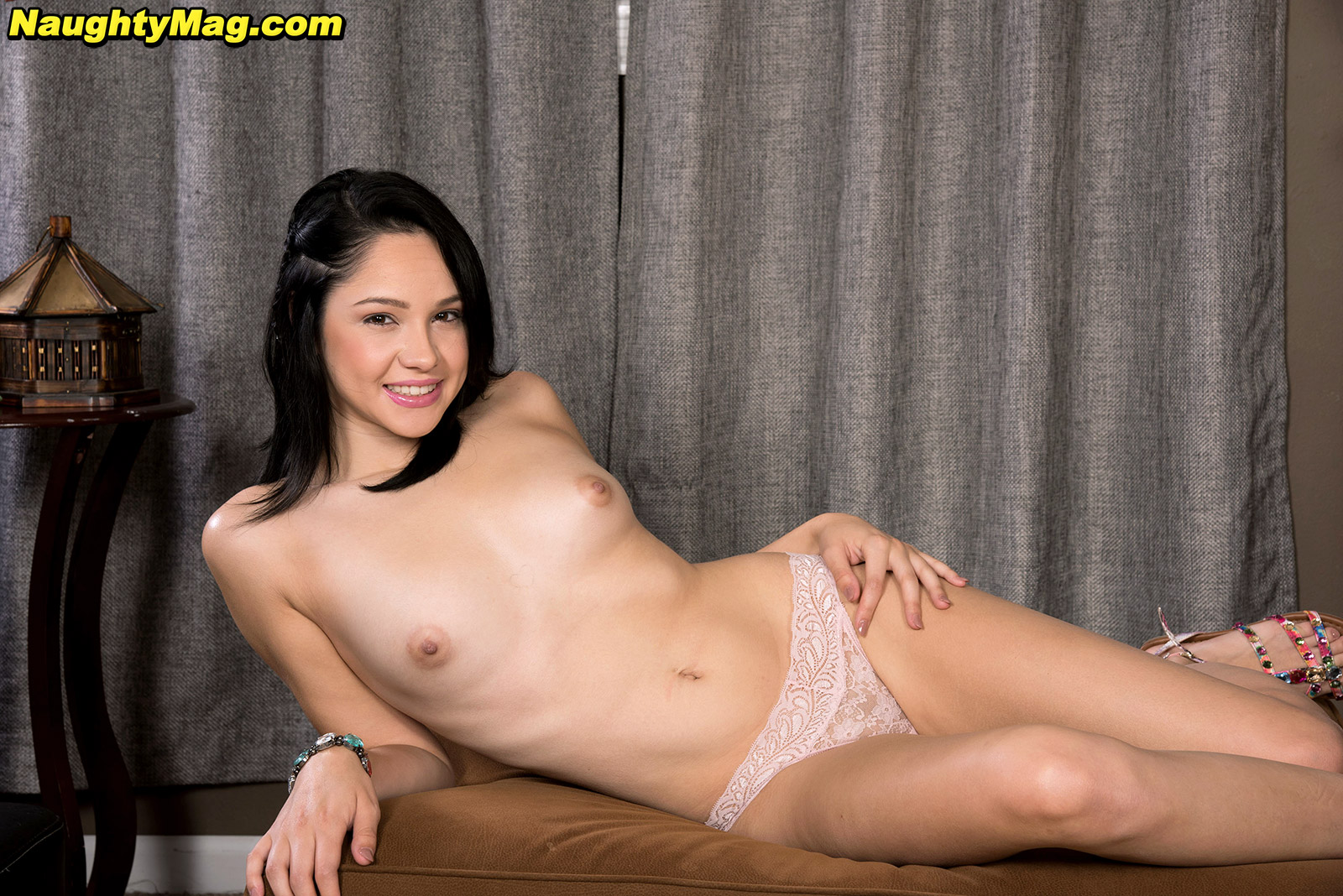 Cadey Mercury - Cadey Returns. Do you guys remember Cadey, the drama nerd who posed backstage in her high school''s drama department? She''s back! "I got such a rush from seeing my pictures in your magazine and on your website. Thanks for the free membership, by the way. I probably masturbated to every set you guys have on there." We reached out to Cadey after we got a bunch of emails from the readers of our magazine requesting more photos of this cute teen. "I was flattered that you guys contacted me again. I need to save money for college, so your check will help me out. But honestly, I would have sent you guys a few pics even if you didn''t pay me. I love knowing that guys are jerking off while imagining themselves fucking me. It''s actually making me wet right now!".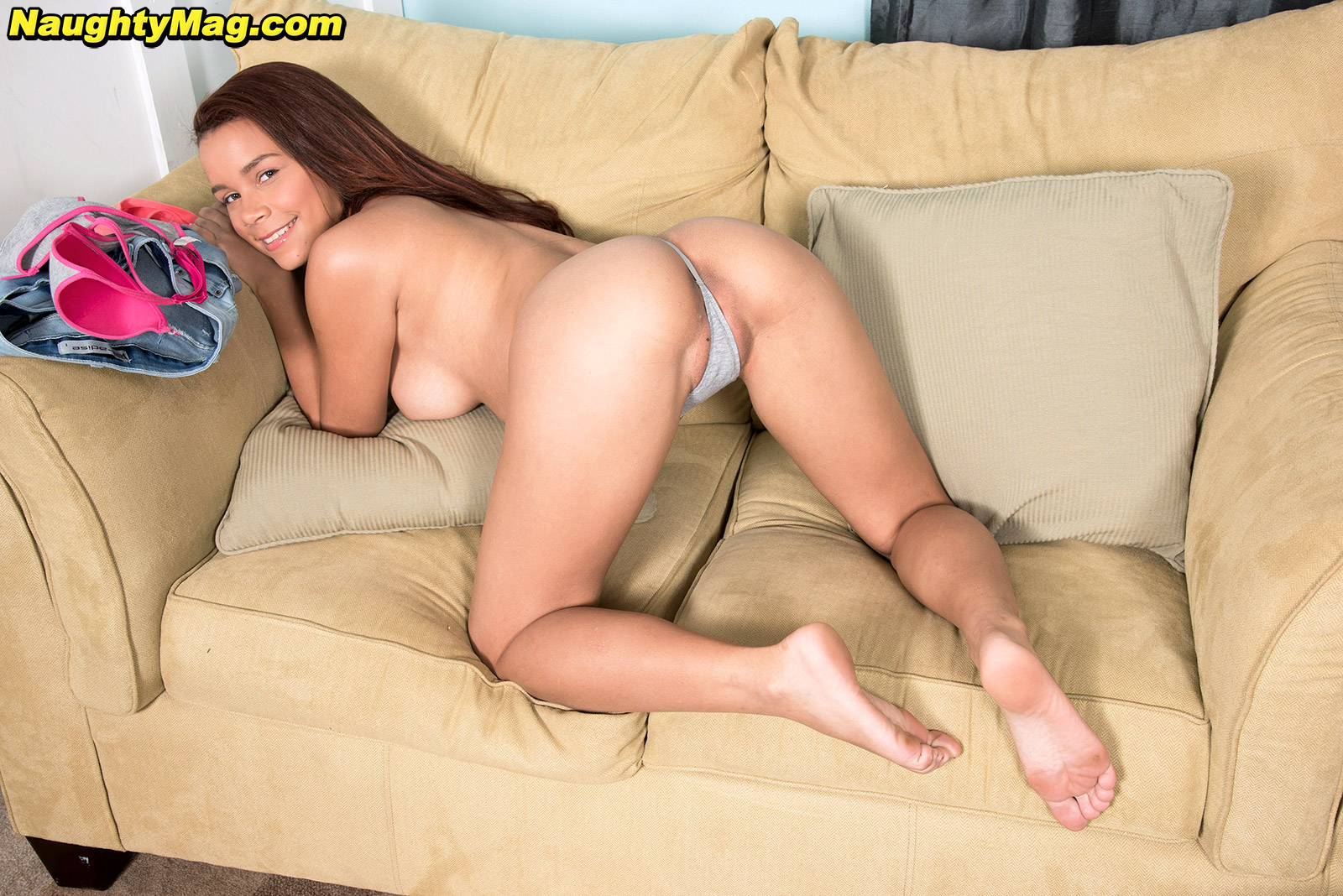 Raven Redmond - Randy Raven. Occupation: Waitress Lives: Flint, Michigan Age: 18 Born: March 29 Ht: 5''6" Wt: 130 pounds Bras: 32D Panties: I''d rather not wear them Anal: Licking when I''m horny BJs: I always swallow Masturbate: Daily "To tell you guys the truth, I was bullied a lot in high school," the beautiful Raven told us. "It was a really tough time for me. I think the other girls were jealous of my body, so I tried to hide it behind conservative clothes. I didn''t want to draw any attention to myself. Then, shortly after graduation, I realized that I didn''t have to do that anymore. I want the world to see how good I look. I''m tired of hiding my titties! They''re big, they''re firm, and they''re awesome. I want to show them off. So I called you guys and asked if you wanted me to come down to Miami to shoot. Thanks again for putting me up and showing me the city.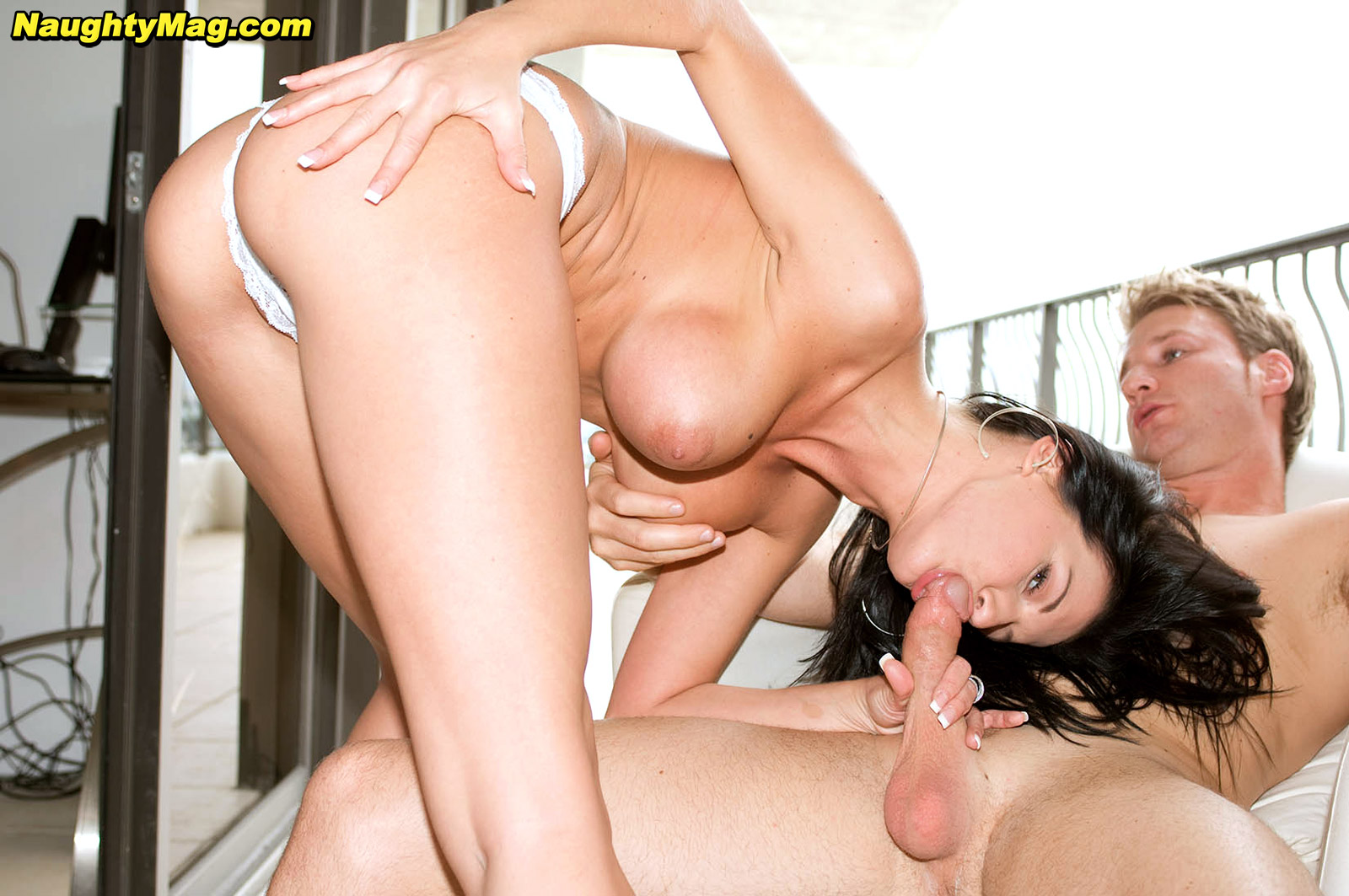 Karina O Reilley - Balcony Boning. Lives: Las Vegas, Nevada; Occupation: Casino worker; Age: 24; Born: March 29; Ht: 5''8"; Wt: 130 pounds; Bras: 36C; Panties: Teeny Bikinis brand; Anal: Not tried it yet; BJs: Totally swallow; Diddle: Sometimes. Karina arrived in Miami a few days before departing on a Caribbean cruise so she would have the time to fuck one of our studs. When she saw the shoot location--high above the harbor, she said it would almost feel like fucking in an aircraft to join the Mile High Club. "Since I first learned I could fuck one of The SCORE Group''s studs, I''ve been promising myself the thrill of doing a guy with a big, thick dick," she said. "The experience was everything I''d fantasized about it being--and then some. Boy did I cum!" Check out the video, too. .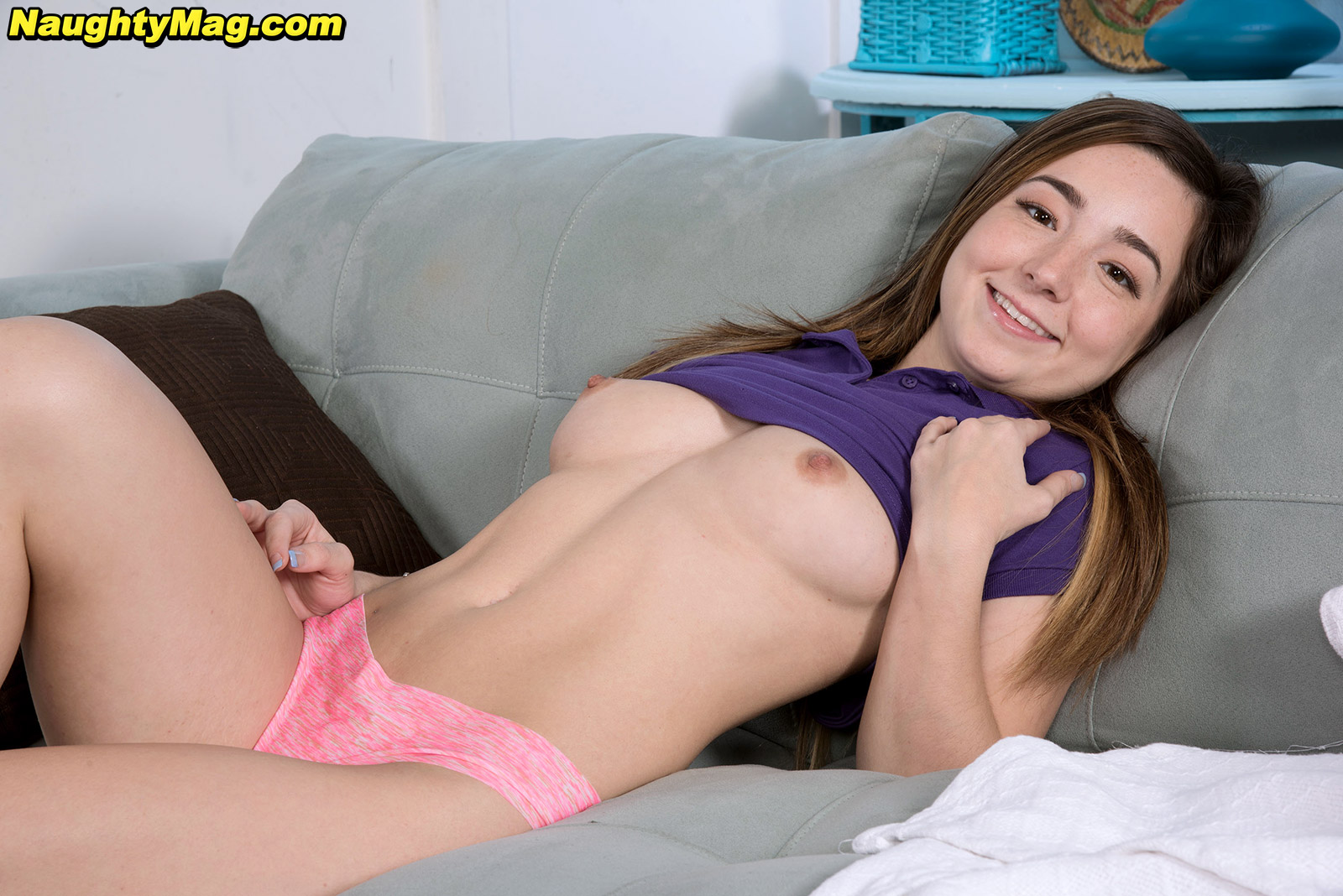 Bambi Brooks - Social Butterfly. Whenever we get a young girl in our studios we ask her what her high school experience was like. After all, these teens don''t have much of a frame of reference for the real world. "I was a social butterfly," Bambi told us. "I didn''t really play any sports. They''re not my thing, really. I was the kind of girl that everybody knew would be down for a good time whenever and wherever." Does that mean that Bambi slept around? "Not so much," Bambi told us. "I lost my virginity at a normal age. It was with a friend in my pool in my backyard. Both of my parents were home at the time! And besides that guy, I''ve only had sex with a handful more. I''m not a slut! Whenever I talk to my friends about sexual fantasies, theirs are always more pervy than mine.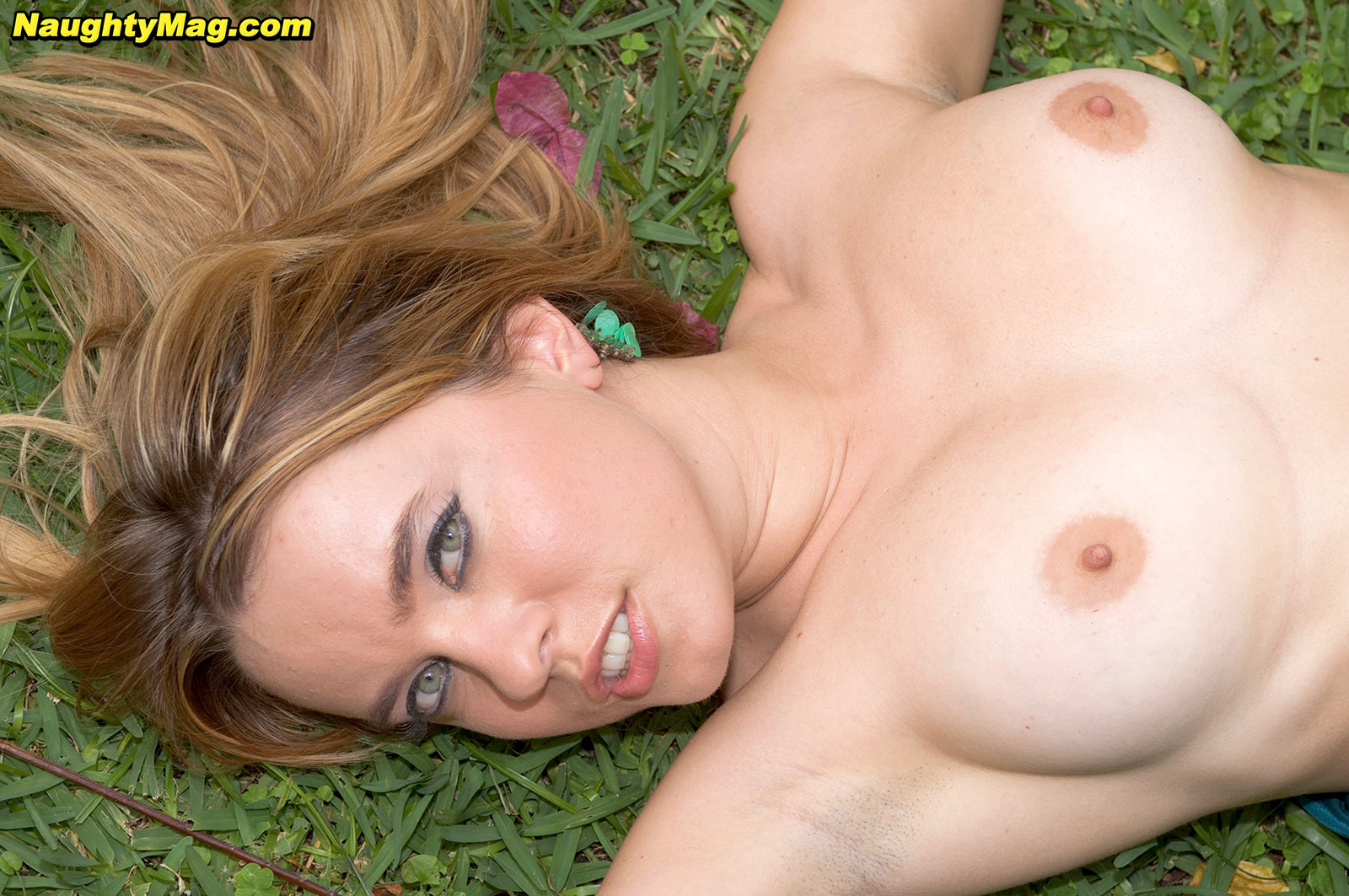 Natalia Jay - Outdoor Shower Fun. Natalia, spending two semesters studying English at a university in South Florida, was eager to pose for her American boyfriend and be in NN. "I always try to be sexy," she said. "I like the way my body looks and I like having men look at me, although that is always with my clothes on. Getting naked and rude for my boyfriend to take photos got me very sexed up and having his cock inside me afterwards was all I wanted." Natalia''s posing in her outdoor shower is one of the finest displays of public nudity we''ve ever seen. What do you think?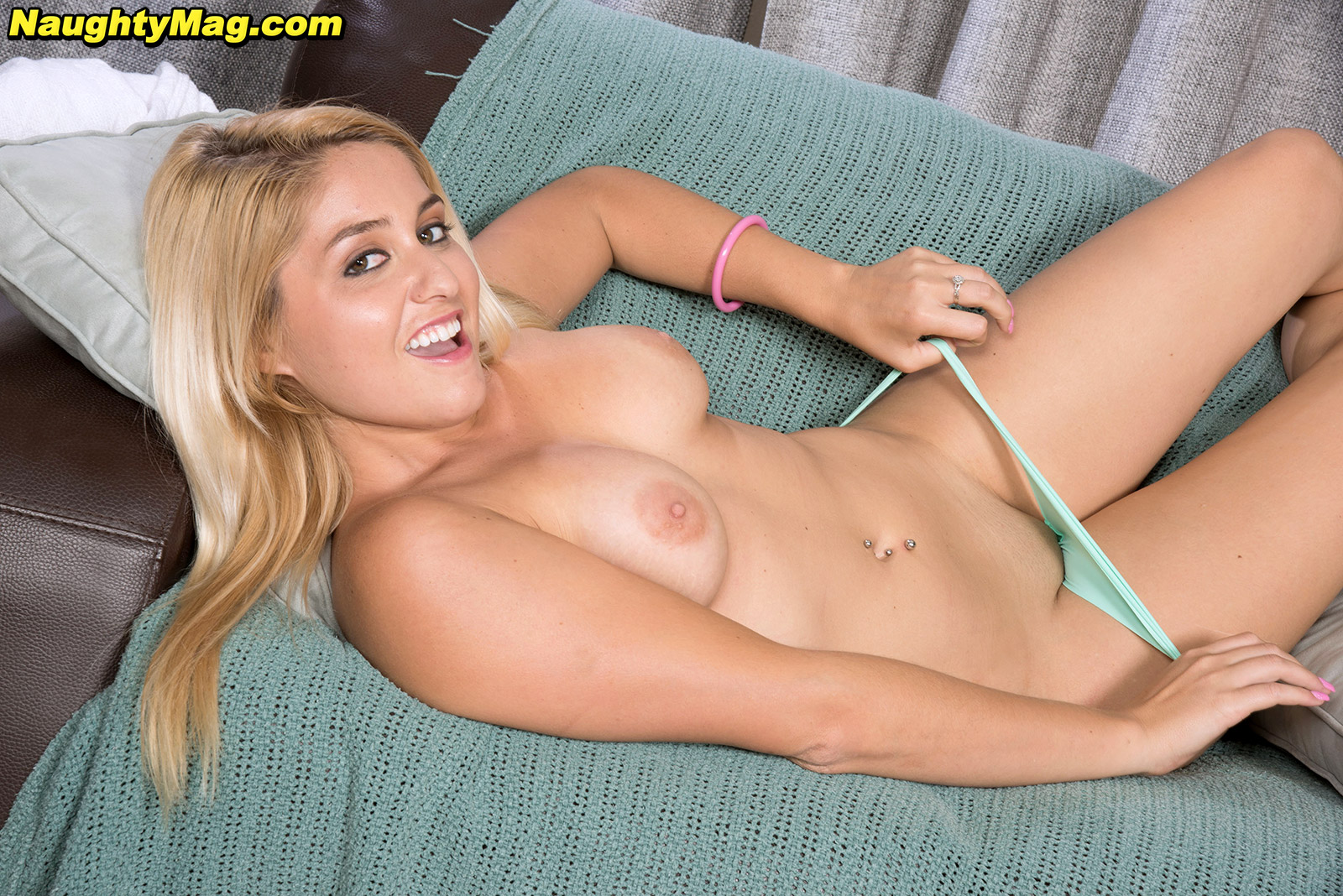 Kimmy Fabel - Key West Cutie. Lives: Key West, Florida Occupation: Server Age: 21 Born: May 27 Ht: 5''5" Wt: 120 pounds Bras: 34D Panties: Thongs Anal: I''ll do it if you''re down BJs: I''m the head master Masturbate: Not really People don''t live in Key West, do they? Isn''t everybody there on vacation, listening to Jimmy Buffett and sucking back margaritas? Well, Kimmy lives there, but you''ll see that growing up in the southernmost point on the US mainland gave her an interesting life. When we ask girls if they have any special hobbies, they usually respond that they can hula-hoop, or that they''re good singers. We asked Key West native Kimmy what she does well. "I can make a three leaf clover shape with my tongue. Oh, and I used to be a professional wakeboarder." That means that Kimmy spent a lot of time in the water. "I''ve had so much sex in the ocean and on boats, it''s not even funny. But you know what? I lost my virginity in a movie theater. How funny is that? If you''re not in the water in The Keys, there aren''t a lot of other places to hang out if you''re under 21." "I''m the head master. Seriously, I''m the best at giving head. And spitters are quitters, so I always swallow.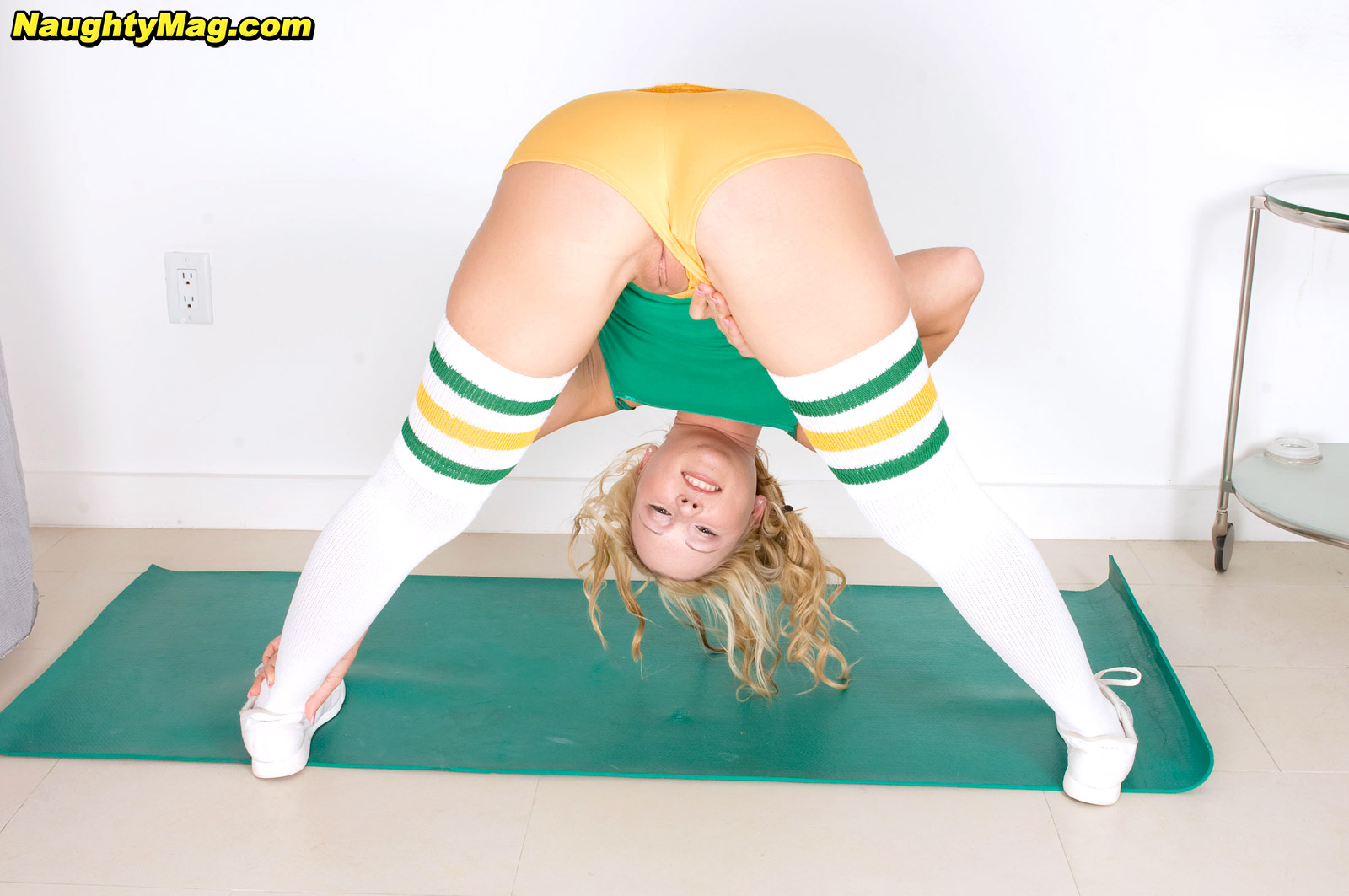 Jessica Jensen - Stretch Wide. Jessica can stretch her legs very wide open. But actually getting her to uncross them is a completely different thing. "I don''t sleep around with a lot of guys, but I get really freaky with the ones I do fuck," Jessica said. If you''re one of the lucky few, you''ll get to see just how flexible Jessica is. She''ll straddle you in a complete split and let you pound away into her slit. "When a guy bangs me with my legs in a split, it''s fucking intense. Especially when they start like, drilling. It just hits some spot inside of me that makes me get lightheaded." So you like it rough? "I like to start off nice and slow and then finish good and hard. For me to get in the mood, I want a guy to kiss my neck and make-out with me super-passionately. Suck on my tits and rub my ass ''cause I like that kind of stuff. I want my pussy to be wet before he even unzips my pants.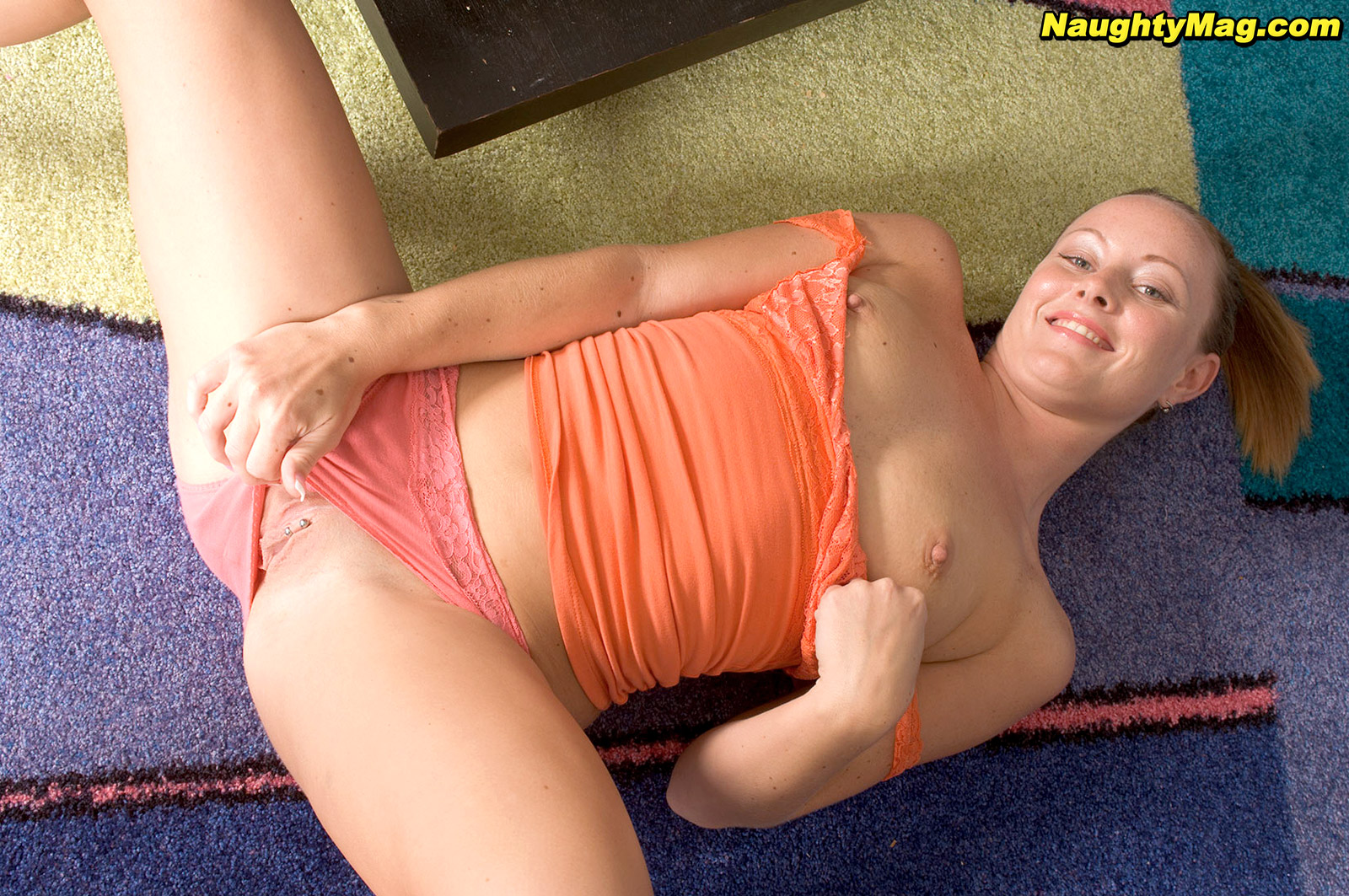 Jordan Nevaeh - Family Dynamics. Born: February 20 Height: 5'' Panties: Sexy cotton Occupation: Auto parts store clerk Spit or swallow: Mostly spit Favorite position: On back with legs up on guy''s shoulders Anal: Just with a toy. Haven''t tried with a real dick "My ex-boyfriend''s divorced, bisexual mom took the pics during our Miami vacation," said Jordan. "She taught me how to lick her clit and finger her and she says I''m great at it. She gets me off so good! If she had a cock, I''d marry her. That would piss off her son, I''m sure, but I don''t really give a fuck. He was an asshole. His mom even tells me that. I''m not gay now, I just love licking cunt..not as much as I love sucking cock, though!" .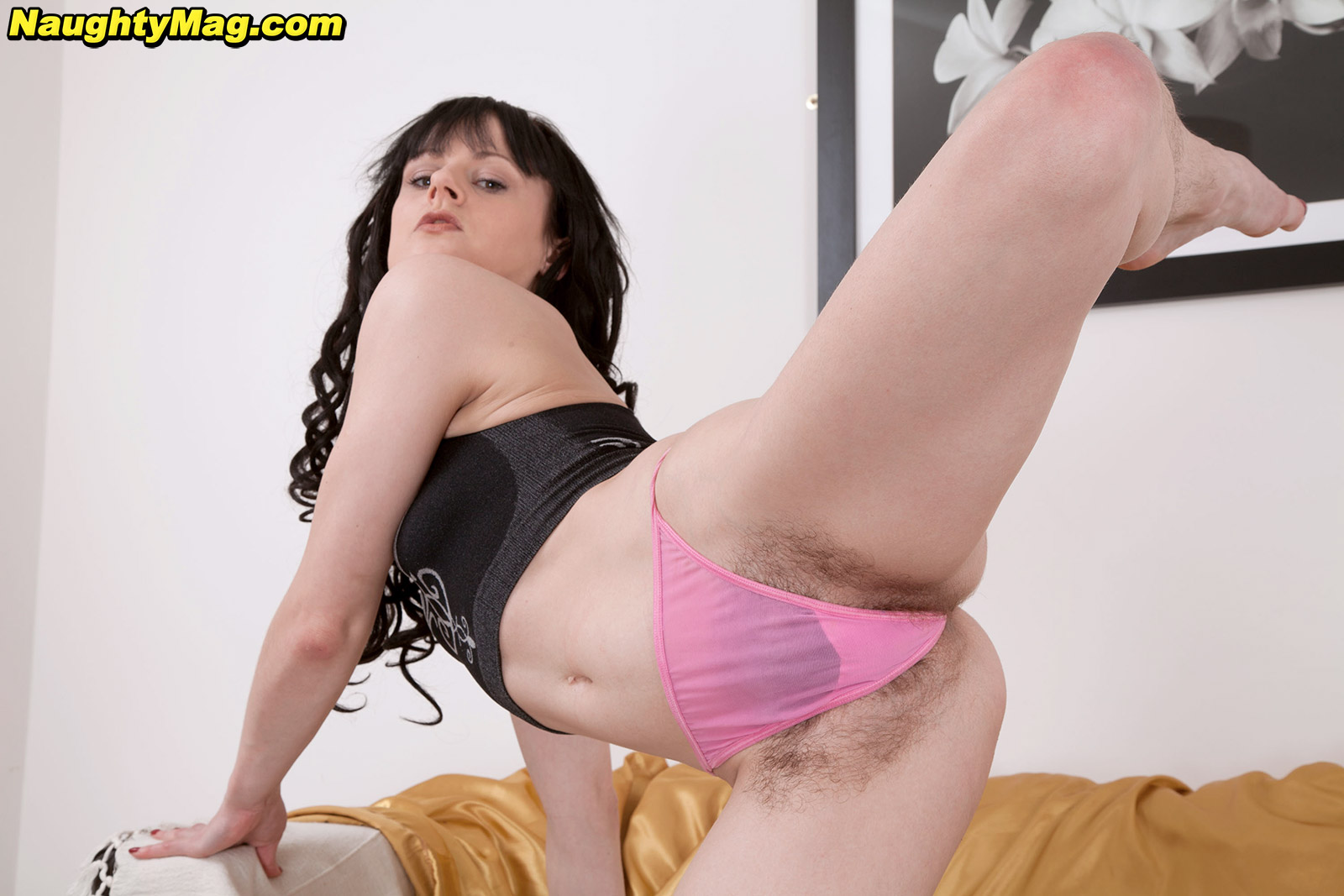 Lisa - Good News For Bush Lovers. Good news, everybody! Lisa is back with a bush. We last saw her in June when she shaved off all of her lovely bush. Well, Lisa decided that she liked having a panty full of pubes so she stopped trimming and shaving entirely for a few months. "After a couple of months, my bush started looking like its old self. I felt more confident and secure about getting naked in front of blokes. The bush makes me feel powerful! One day, when looking in the mirror, I decided that I should show off for you guys again!" What do you guys think? Would you like to see Bush Babies grow out their pubes after they shave? .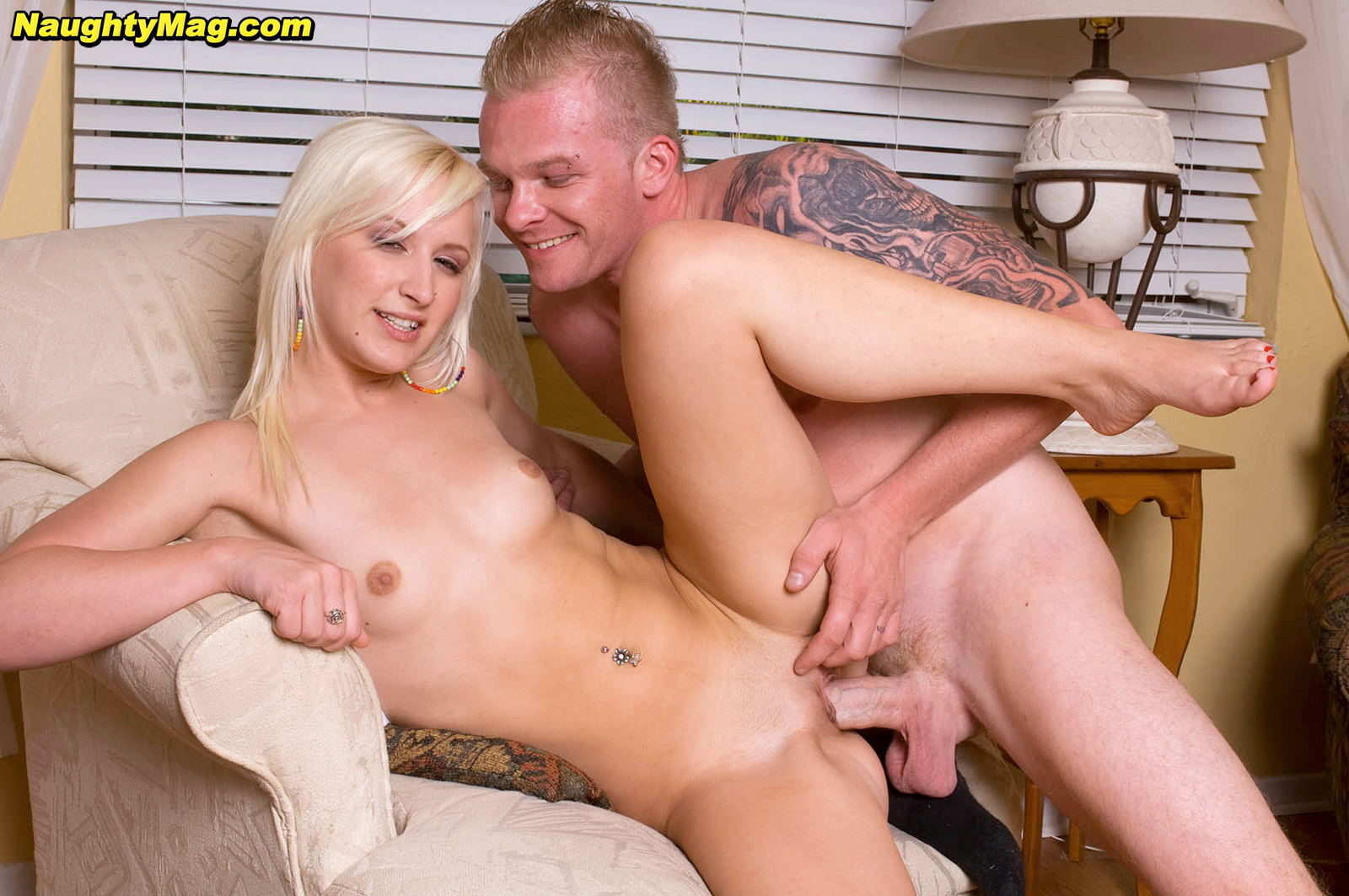 Molly - Not A Dumb Blonde. You know what they say about dumb blondes? Molly is not a dumb blonde. Not in this video she isn''t. The guys, though? Idiots. Total morons. They''ve gotten lost in South Florida, and they''re looking at a map of Georgia. She helps them out. Gets into their car. Flashes her tits. "It turns me on when guys don''t know where they''re going," she says. Hmmmm, maybe Molly isn''t so bright.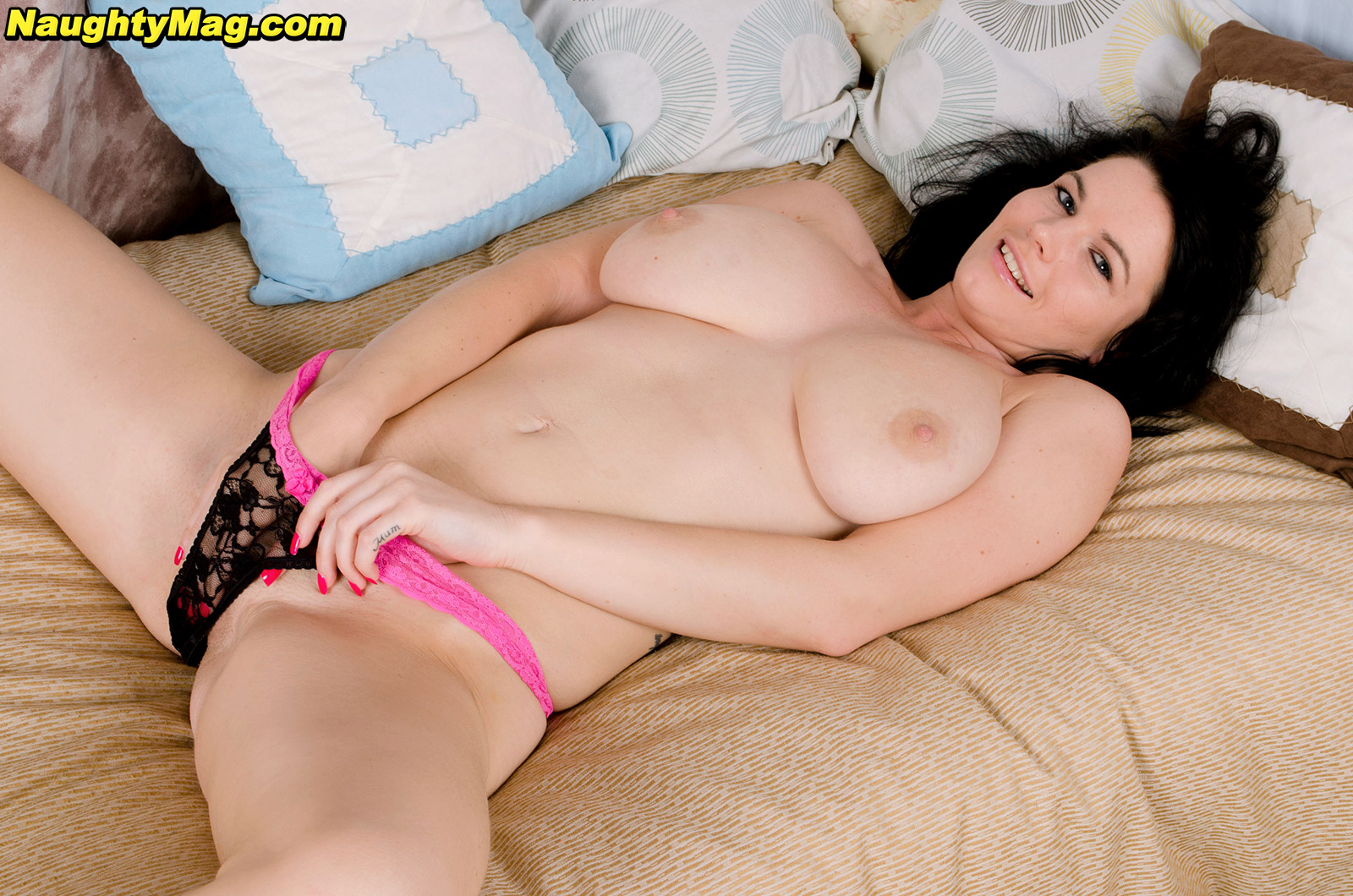 Tasha Holz - Busty, Lusty & Rare. Age: 22; Born: Sep. 19; Ht: 5''8"; Wt: 140 lbs. Bras: 34D; Panties: Anything; Anal: Maybe; BJs: Swallow; Lives: Waltham Cross, England; Occupation: Waitress. Tasha could be a world-class pornstar. But you won''t see her anywhere else. She''s not that kind of girl. This is a one-off thing for her. How do we know? We spoke to her about her decision to send these photos in to us. She was second guessing herself the entire time. We decided to rush them to print, just in case she changed her mind.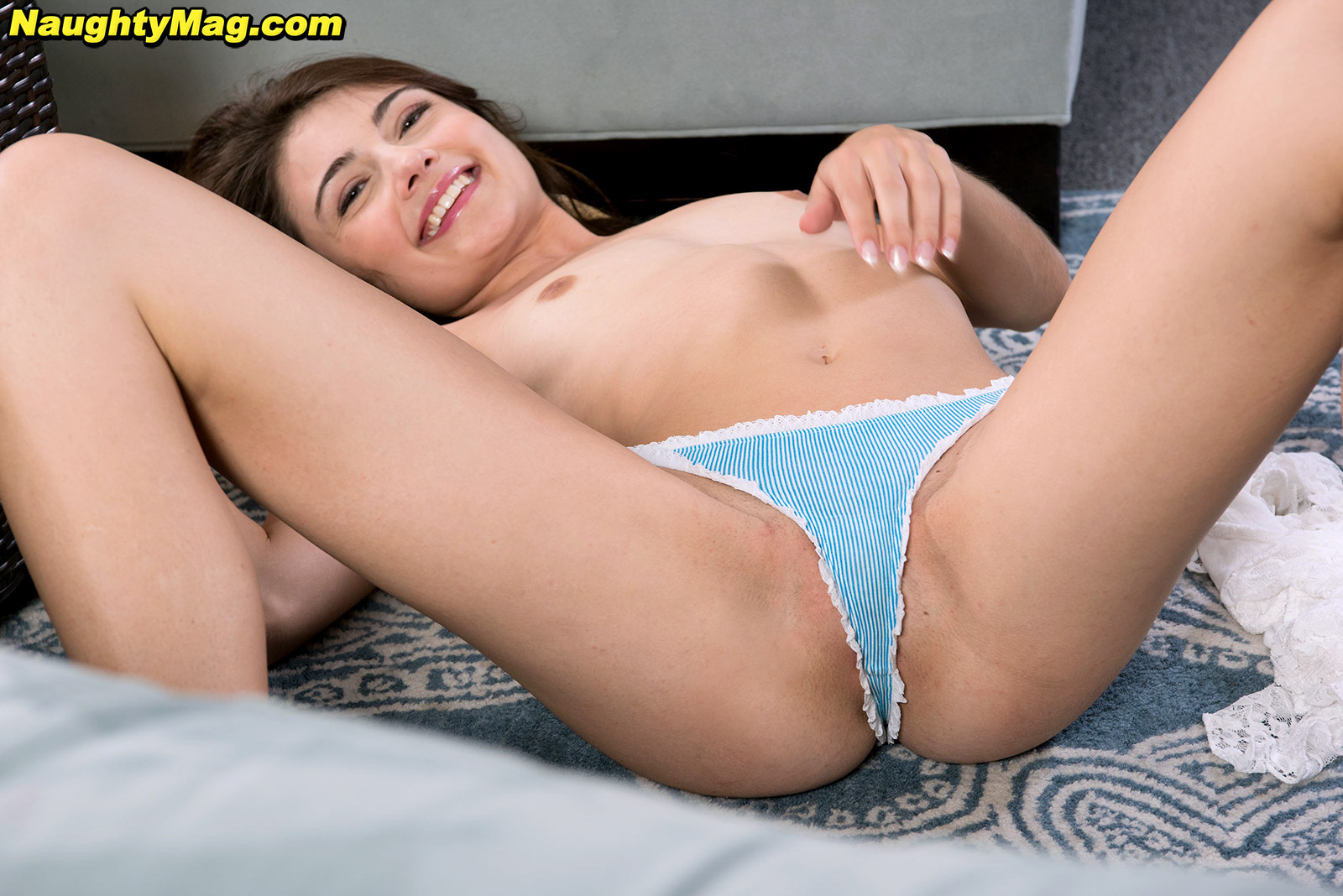 Adria - Netflix And Chill. Adria loves going out and partying and staying out until the wee hours of the morning. She''s had some pretty epic nights like that. "I''ve been known to make some pretty crazy stories when I''m out with my friends. We push each other into doing stupid shit." But, she shared, that''s not her favorite thing to do. "I actually just like spending one-on-one time with whomever I''m dating. I love just staying in the house, watching movies and snuggling. It''s more fun because I can suck a guy''s cock when we''re watching Netflix, or whatever. I can idly just bob on his bell, sucking and licking the precum while we''re chilling. There''s always the pause button if he gets too horny! He can hit the remote, we can fuck, and then we can go back to it. That''s the ideal way to pass the evening hours, I think."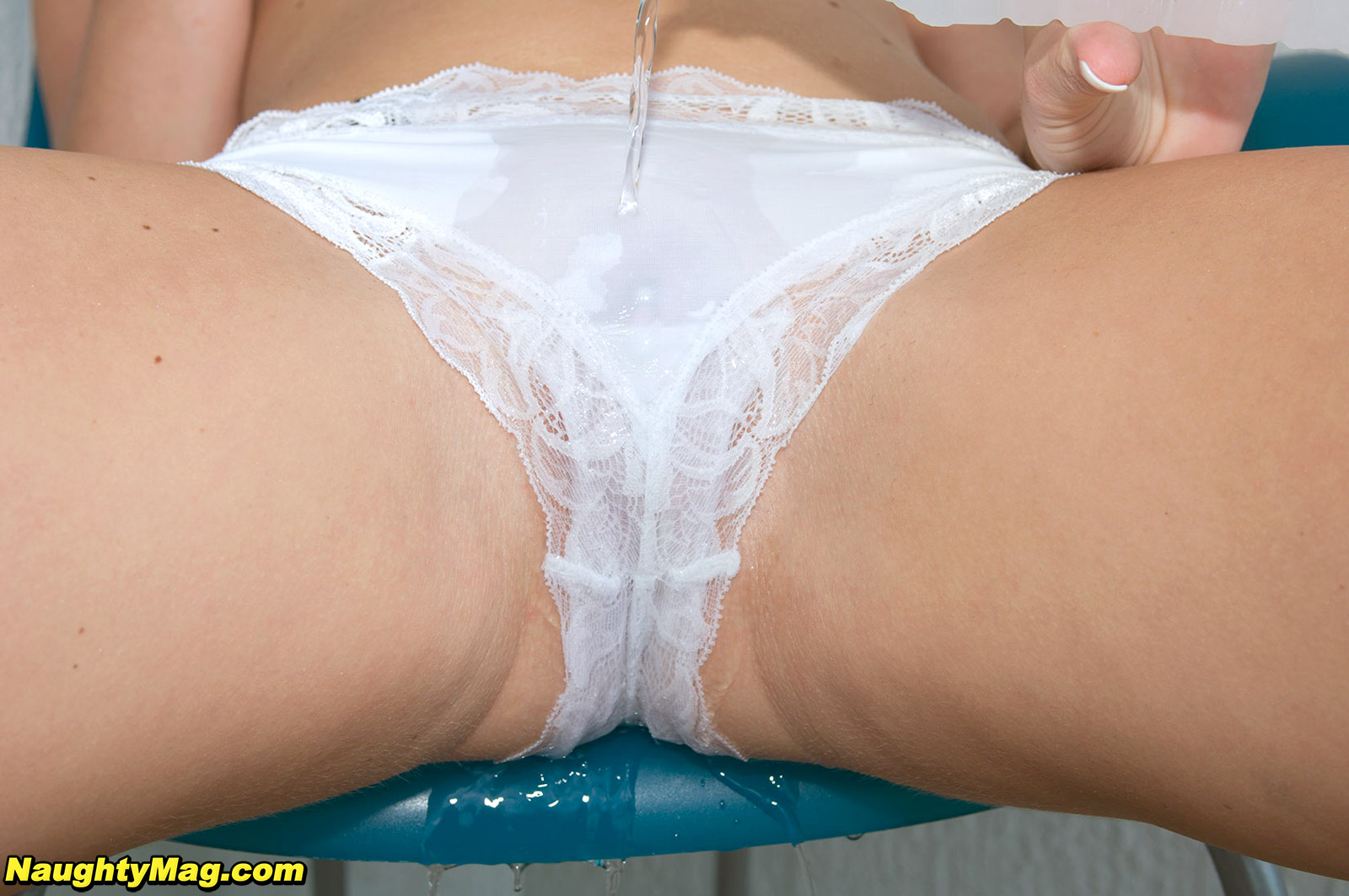 Jordan Nevaeh - South Beach Showoff. Lives: Asheboro, North Carolina; Occupation: Store clerk; Age: 24; Born: February 20; Ht: 5''; Wt: 109 pounds; Bras: 32B; Panties: Sexy cotton; Anal: Just with a toy; BJs: Mostly spit; Diddle: Of course. "I did this during a vacation in Miami," said Jordan. "It seems that everybody goes to South Beach to go crazy. We weren''t quite on South Beach but we could see it, so that was enough of an excuse for me to fulfill a fantasy and go crazy for the video and stills camera. I''d never act like this back home. People who know me there probably think I''m kinda snooty and quiet. Little do they know..but all the guys who see me and enjoy me will see what I''m really like." Check out the video as well.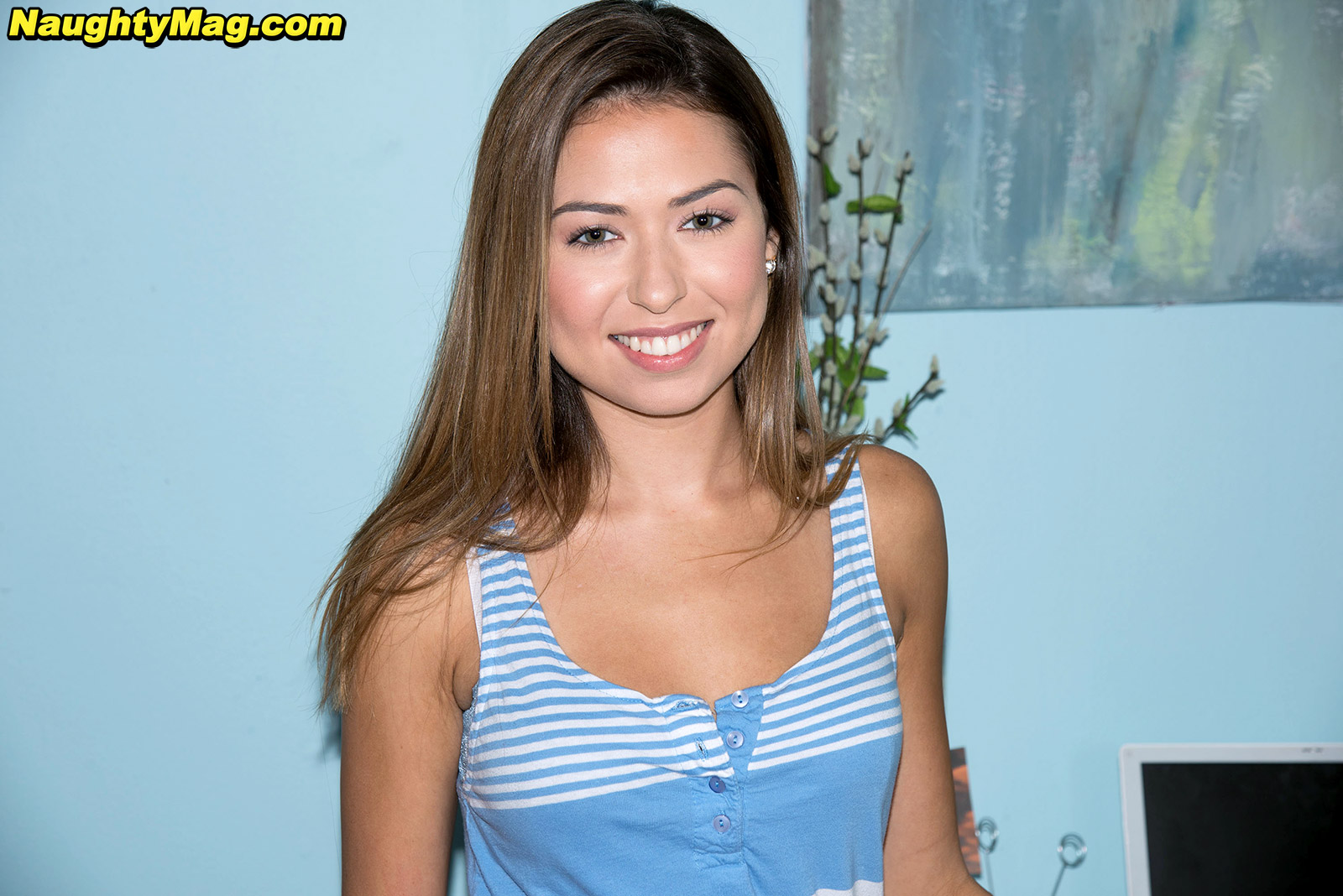 Melissa Moore - Good Girl Gone Bad. Melissa is a good girl, so we''re a bit confused as to why she sent us nudes of herself. As a rule, good girls don''t send horny, old strangers naked pictures. "I''m in school right now," Melissa told us. "I''m majoring in cognitive science and psychology. It''s a lot of pressure. I figured this was a harmless and fun way to let loose. Nobody would ever expect me to do this sort of thing, so I guess I''m kind of rebeling in a way. I didn''t even tell my friends that I sent these pics to you. They would be so shocked! I''ve never shared anything about my sex life with them." "When I go out, I enjoy small, intimate dates. I like talking to people and getting to know them.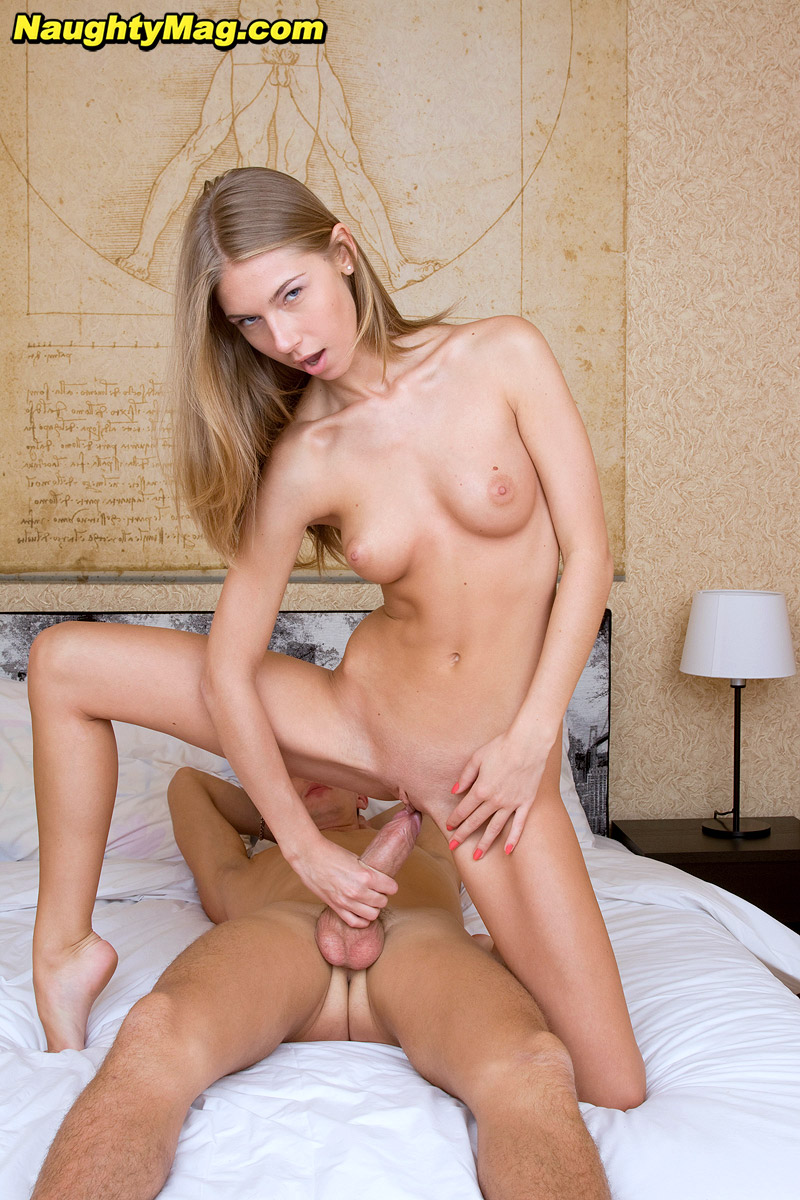 Abby - Abby Needs Servicing. Abby''s got a wet cunny and an eager mouth that''s hungry for some cock! Sexy, svelte Abby loves getting visits from her out-of-town boyfriend. She knows he''ll finger her tight, hairless pussy properly. It''s just the thing to get her in the mood to give a nice, long blow job. Abby''s pussy needs some servicing! "It''s hard when your favorite dick lives so far away. I have to masturbate constantly so I won''t cheat. I love a hard cock deep in my cunny, and when I don''t get it daily, I sometimes stray. My boyfriend doesn''t mind though as long as I still fuck him too." How often do you fuck other guys? "It really depends. My boyfriend can only come around a few times a month, so I have a couple of other guy friends I have on my list for nights when I get too lonely. And once in a while, I''ll just flirt with a guy some place and take him home with me. It''s kind of nice that I get to fuck other guys.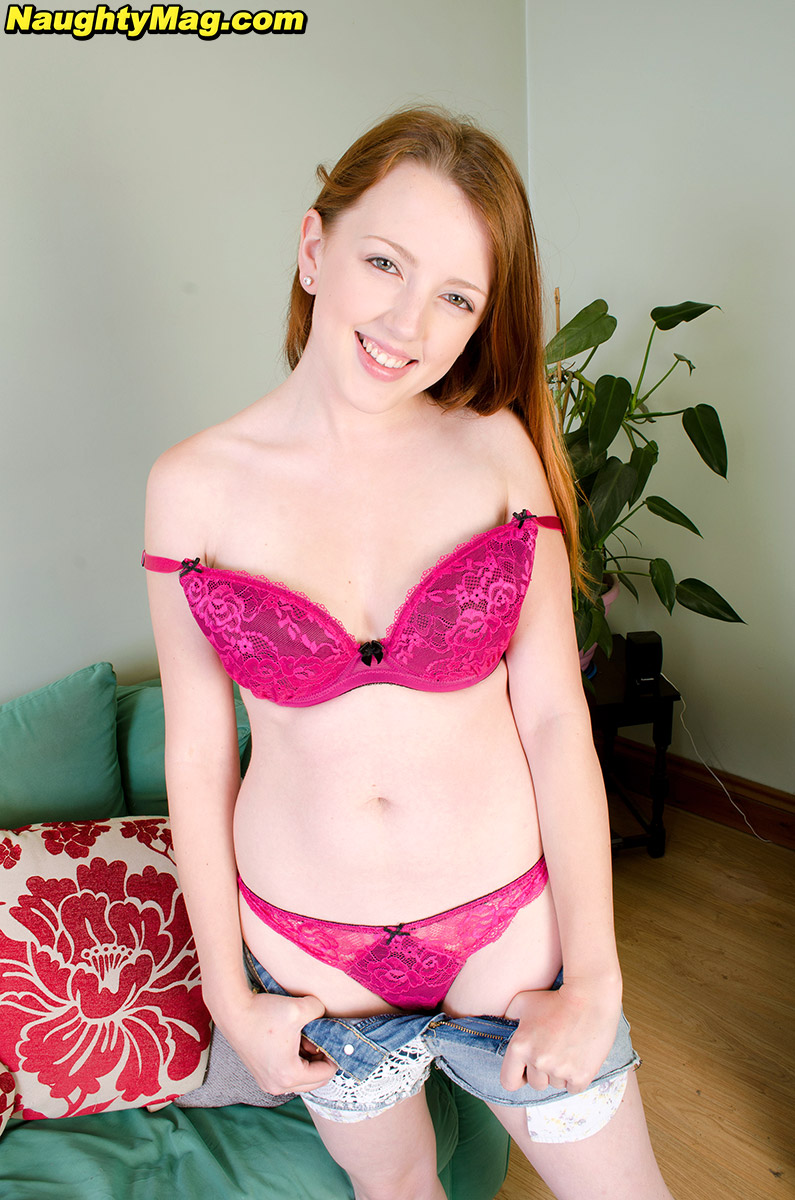 Jenny Smith - Coppertop Cunny. Age: 22 Born: Apr. 12; Ht: 5''4" Wt: 105 lbs. Bras: 32D; Panties: Lace; Anal: Not a fan; BJs: Swallow; Lives: York, England; Occupation: Fashion model. Jenny has posed topless for several clothing lines and small-time artists, but she''s never spread her cunt on-camera before. She chose our magazine Newcummers to pop her porno cherry. "First of all, I love your magazine. A photographer friend of mine had an issue from, like, 2007 or something in his bathroom. I''d flip through it while he was exposing his negatives. I''m not ashamed to tell you that I''ve masturbated more than once while flipping through your pages. I especially love the hardcore stuff that you guys do.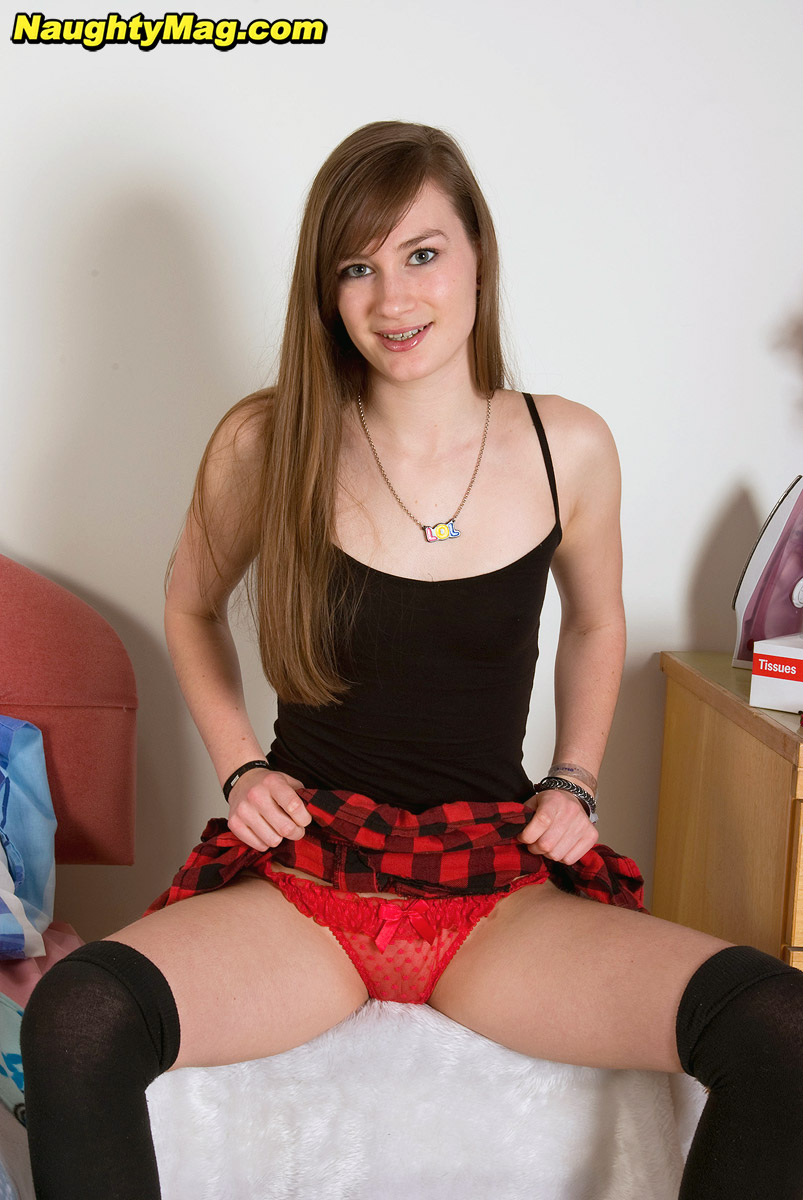 Emily Jane - Schoolgirl Cums. Emily, that''s a very sexy outfit you have on. "This old thing? The skirt is from when I went to an all-girl''s private school. My boyfriend loves it when I wear it with stockings. He''s so into the whole schoolgirl fetish. I don''t really get it, but I do it ''cause he likes it. Whenever I dress up for him he bends me over and spanks me and eats me out forever." Wow, you have some juicy pussy lips, Emily! "Yeah, they stick out a lot. My boyfriend loves them. When we have sex he''s always looking down at my lips wrapped around his dick. Sometimes when we''re hanging out he''ll play with my pussy for a long time. He won''t even lick it or finger it--although it usually ends with that--he just admires it. I like that he gives my pussy so much attention.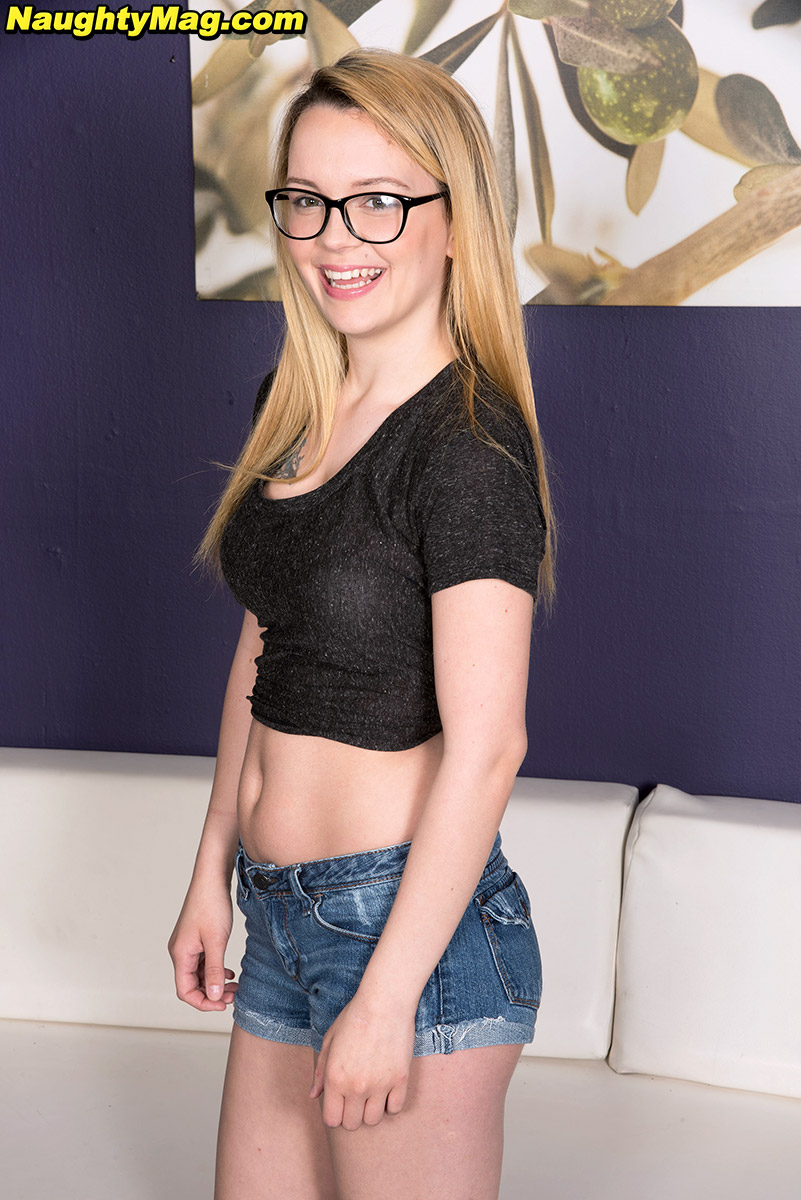 Haley - Arkansas Stunner. Lives: Warren, Arkansas Age: 21 Born: October 10 Ht: 5''2" Wt: 111 pounds Bras: 34B Panties: Spandex thongs Anal: Licking or maybe a finger BJs: I''m not a big BJ fan Masturbate: Yep "I lost my virginity in the back of a pickup truck," Haley told us. "It was such an Arkansas thing to do. You know what else makes me feel like such a country girl? My favorite position is cowgirl!" We don''t mind a good ol'' fashioned southern girl here at NN, and we''re sure you readers don''t, either. Haley''s got the charm of a beautiful belle and the body of an angel. We asked Haley what pleases her the most in the bedroom. "I like to be wooed. You know, I like when a guy chases me and lets me know how special I am," she replied. "But if you''re referring to a specific move, I love when a guy eats me out and fingers my pussy at the same time. I especially like it when he sucks on my clit while hitting my G-spot with two or three fingers. That combination of feeling my vagina getting stretched out, almost squirting because of that G-spot stimulation, and the electric feeling that I get from my clit, makes me want to freak out and cum at the same time.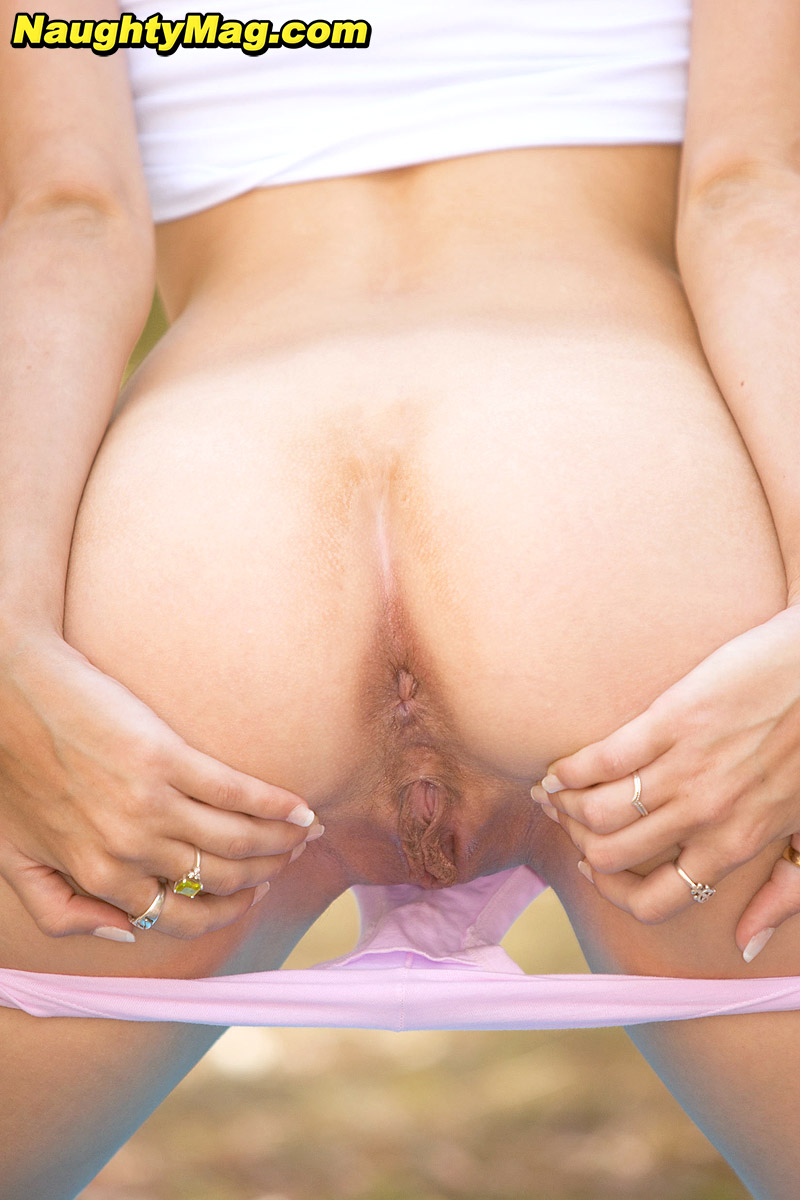 Niki - Flasher In The Outback. "The bloke I''m dating went down to Sydney on business. He bought two issues of NN there and we looked at them in his bed after I''d welcomed him back. He encouraged me when I told him I wanted to pose for the mag, so the very next weekend we drove out into the country and found this spot. I''ve never felt so sexy, so much a woman and so randy as I did while I was posing. So we had a naughty (sex) on our pile of clothes.".
Want some more? Check the site.
| | | |
| --- | --- | --- |
| | Older | Newer | |