[Click on the picture to see all the samples]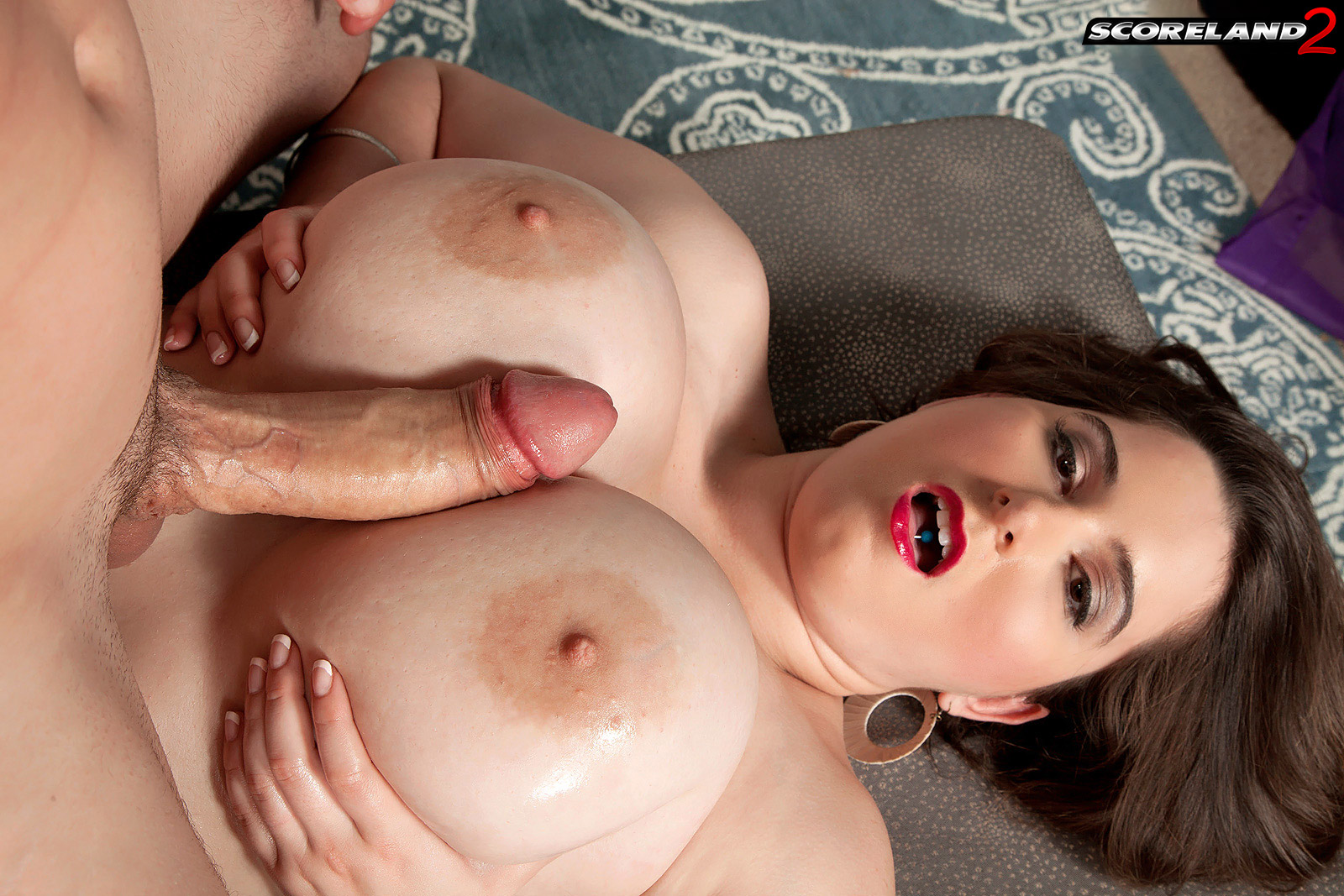 Alana Lace - Alanas First Tits & Tugs. This is what I wrote when Alana Lace did her first scene with a guy, a P.O.V. Tits & Tugs tit-fuck and hand job session. "Alana takes JMac''s shaft in her oily hands and jerks and tit-fucks it..all the while talking about how much she loves doing this to a man. She enjoys it when JMac treats her tits roughly and fucks her cleavage forcefully. Her tits look absolutely gigantic when she''s on her back getting a load of cum dumped on them, the cum she has begged for." Alana''s boobs were phenomenal when this was filmed in 2014. Here are some of the key moments that really impressed me about Alana''s moves, all of them very natural, as if she does this all the time with her boyfriends. 1) Teasing with her tits. I liked how she took JMac''s hand and rubbed it on her breasts before she took them out of her top. I''d have preferred her in a tank-top to see more cleavage. 2) JMac''s hands shaking her naked, oiled boobs, slapping them together and squeezing them.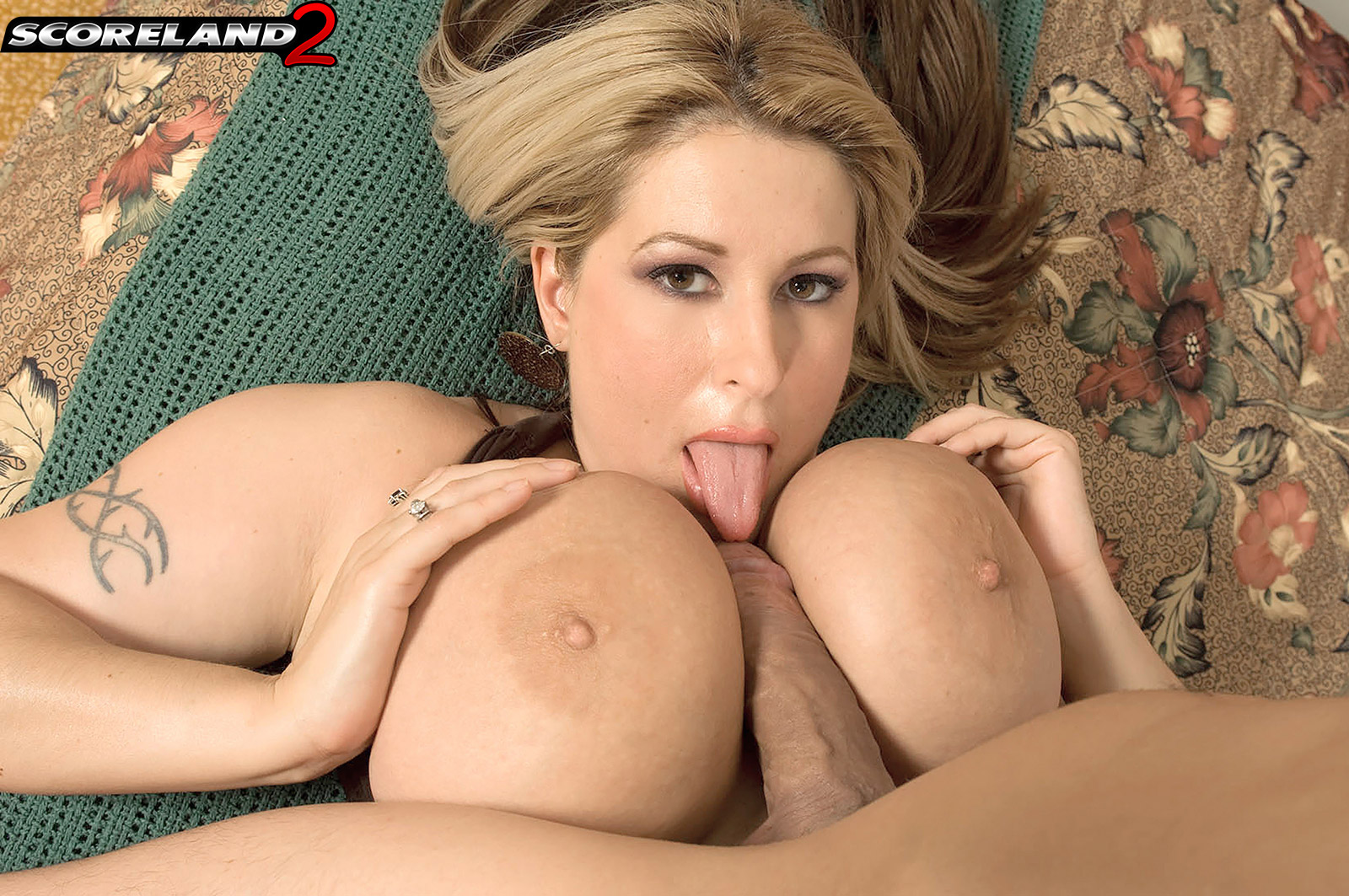 Summer Sinn - The Neighborhood Busty Hooker. It should go without saying that a lot of the scenarios played out in porn movies are not meant to be copied or tried at home. Oh, sure, you can use the positions and sexual methods for guidance (although we suggest getting your girlfriend''s consent before piledriving her asshole or attempting ATM), but the setups are mostly meant for fantasy purposes only. Here, Commando is with his girlfriend when the neighborhood hooker comes along. Her name is Summer Sinn. Even while Commando is hugging his girlfriend, he can''t keep his eyes off of Summer''s sexy body, sleazy outfit and huge rack, and the girlfriend notices. But does Commando care? No. His little head has taken command of his big head, and before you know it, he''s going off with Summer for some pay-for-play. In real life, Commando might get his head handed to him for this kind of behavior. He might even get busted. But in the wonderful world of porn, he gets great mouth, tits and pussy from a super-stacked porn star/hooker.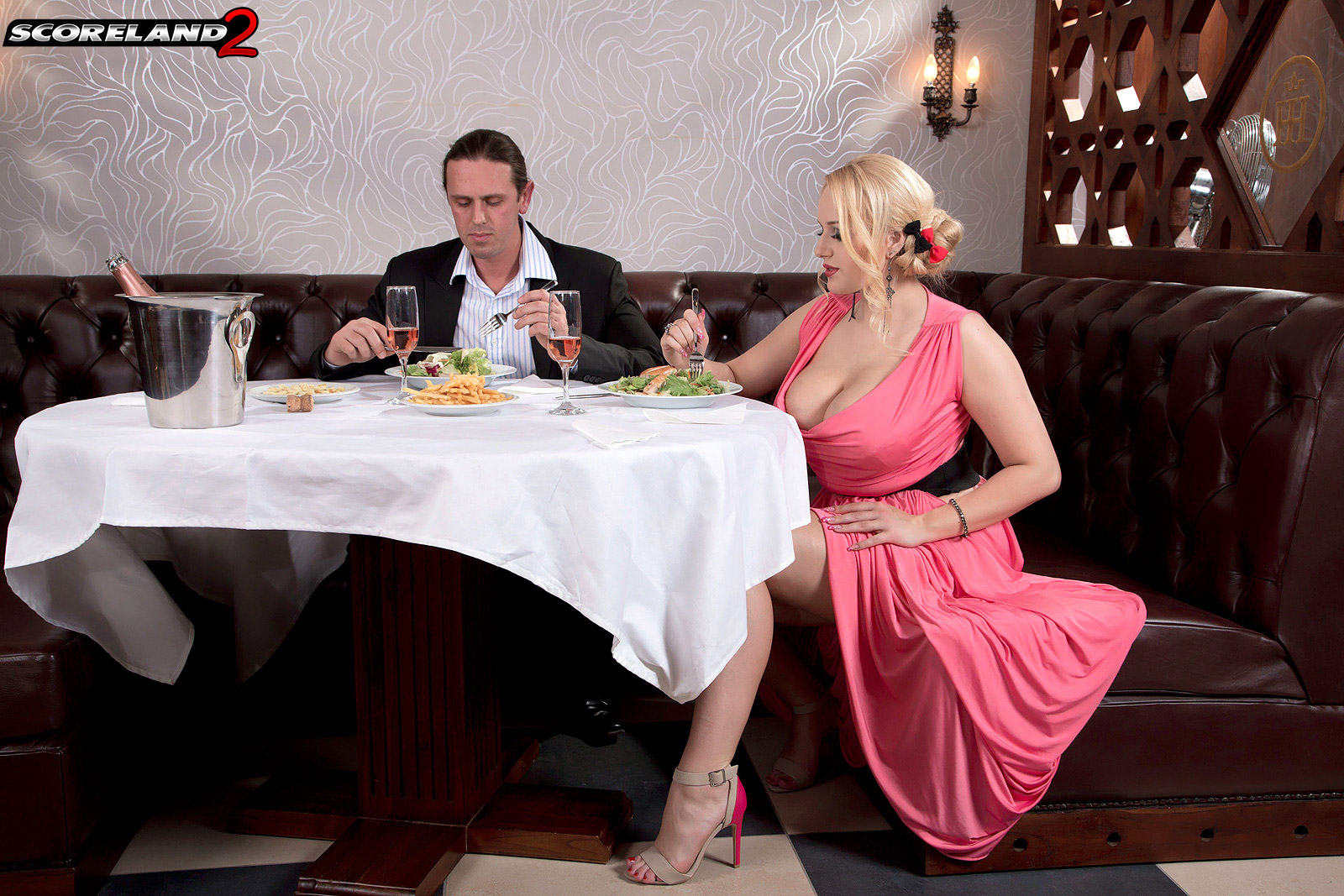 Angel Wicky - Sex With A Hot Angel. When your date is dressed for dinner like Angel Wicky is here, you have a pretty good shot at getting some pussy later in the evening. Of course, that''s not always guaranteed. Some women just like to show off their tits. They know that tits are the ultimate fashion accessory, so they wear their tits like some women might wear a necklace. Angel Wicky: 1. Does like to show off her tits. 2. Does know that tits are the ultimate fashion accessory. 3. Does show off her rack on a date when she''s super-horny.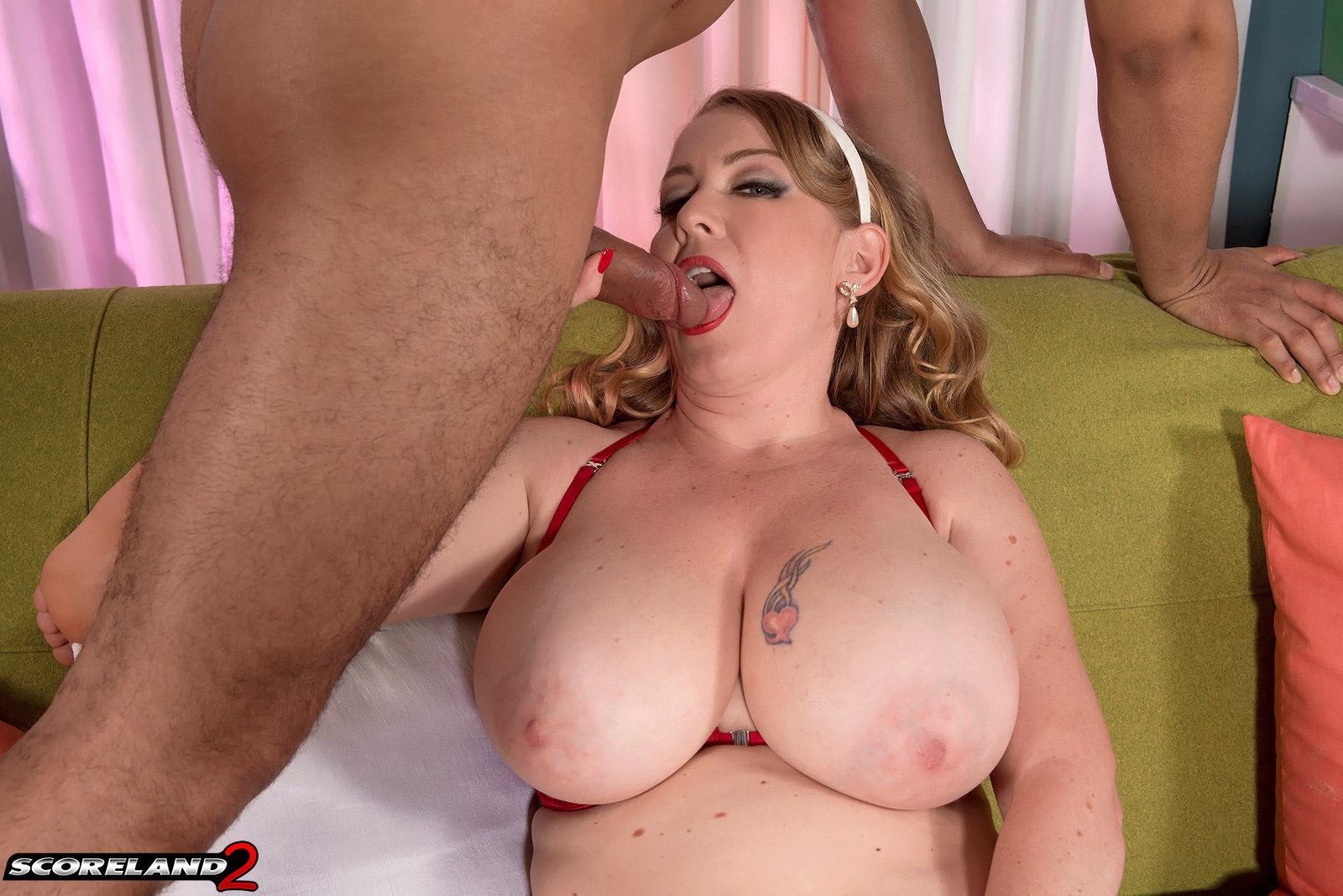 Desiree - Cum On My Face!. When a girl like Desiree says, "Cum all over my face," you do as she says. Besides, how many times in your life has a girl who looks like Desiree said that to you? Probably not many, if any. But that''s what SCORELAND2 is for: So you can hear girls who look like Desiree saying things like that. Desiree first came to our studio in 2001. Back then, her tits were big by mainstream standards but not by our standards. Then she had a growth spurt. Her tits grew and grew. When she returned to our studio in 2011, we couldn''t believe our eyes. She wanted to fuck, too. "A lot of guys can''t keep up with me," Desiree said.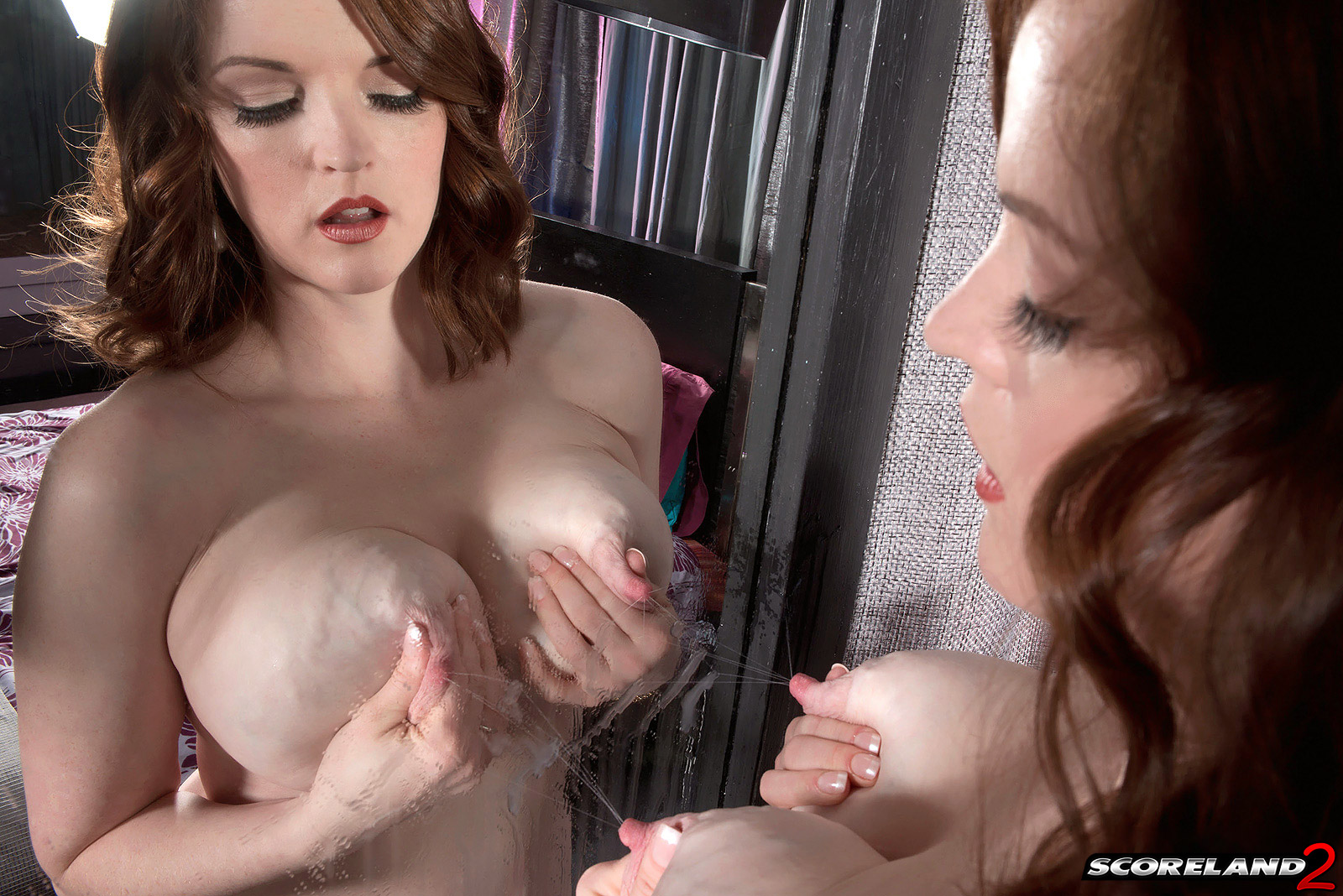 Bebe Cooper - Bebes Milk-filled Tits. "I''m a bit of an exhibitionist, but I usually don''t express it," said Bebe Cooper from Missouri. She expressed it for the first time in 2010, exposing her beautifully shaped naturals and then squirting milk from them in hot lactation videos. And now she''s expressing it again, although this time, I''d swear she has a lot more milk in her milk jugs. She squirts milk all over the place in this video. As Elliot wrote, "Bebe''ll still turn you on with her porcelain skin, blue-veined milkers, seductive gaze and juicy pussy. Bebe''s breast and nipple squeezing are captured in close-ups. Those nipples are just unforgettable. So pointy, elongated and perky, surrounded by pink areolae, like mountains of flesh. "A sheet of glass is placed between Bebe and the camera so she can do her thing: send streams of her breast-milk straight at us. Then Bebe shifts her attention and ours to her gorgeous pussy.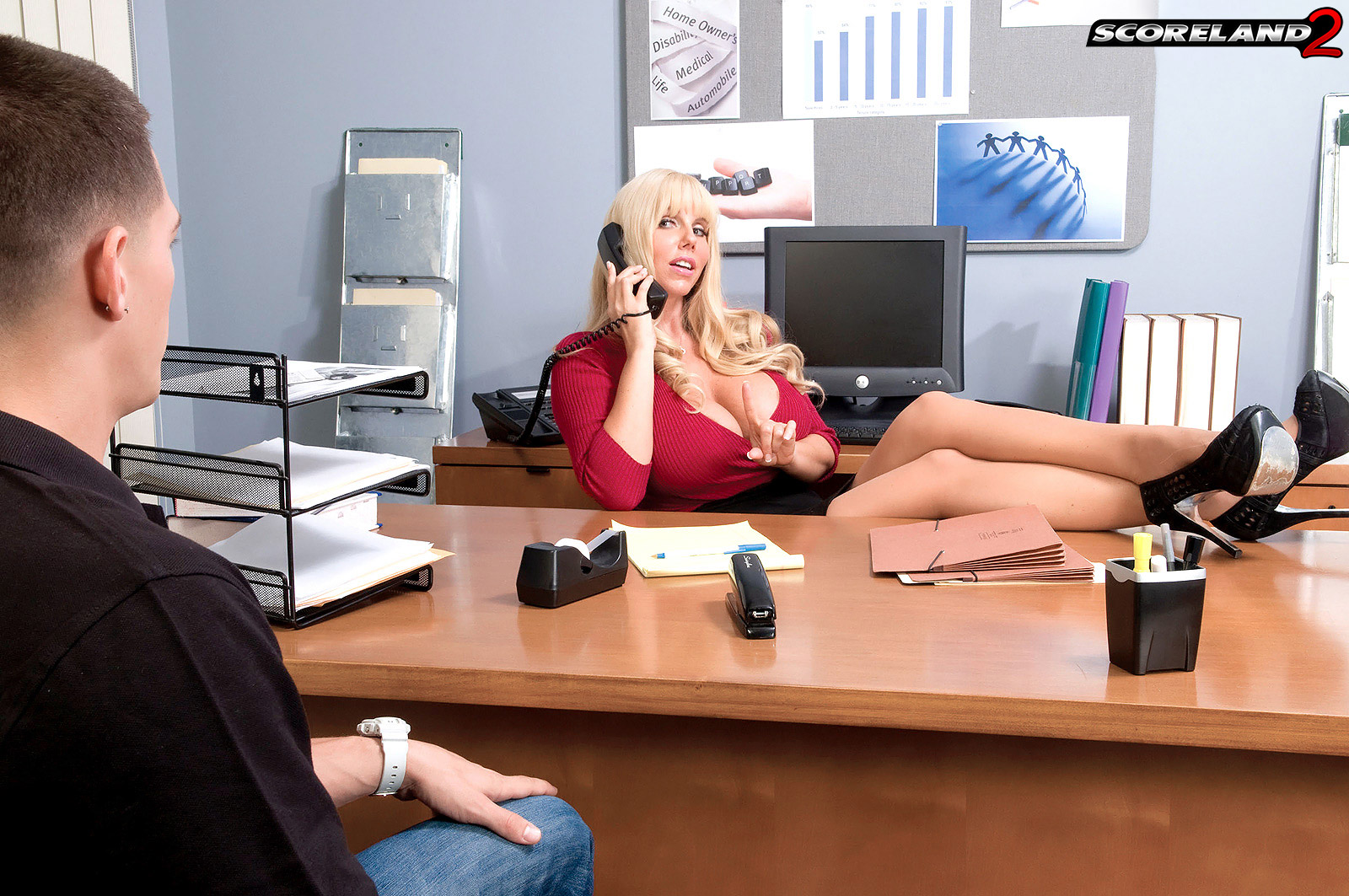 Karen Fisher - Desk Sex With The Big-titted Supervisor. When it comes to fantasy story themes, the busty boss fucking her job applicants is one we don''t do a lot of. Karen Fisher was a great choice for this. She''s a big, strapping blonde bombshell of a woman who does the mature fuck-whore to perfection. Karen started shooting for SCORE in 2002 and she''s still at it. It''s not a job for her; it''s a lifestyle. Dave gave her the Fisher name. She was simply Karen at first. Sometimes Karen reminds me of another strapping blonde, Kimberly Kupps, who shot for SCORE in the early ''90s. In this interview, Karen is checking out The Champ, who''s applying for the position of truck man. Karen has to make sure he''s qualified to perform the numerous positions she requires, so she tests him out on her desk.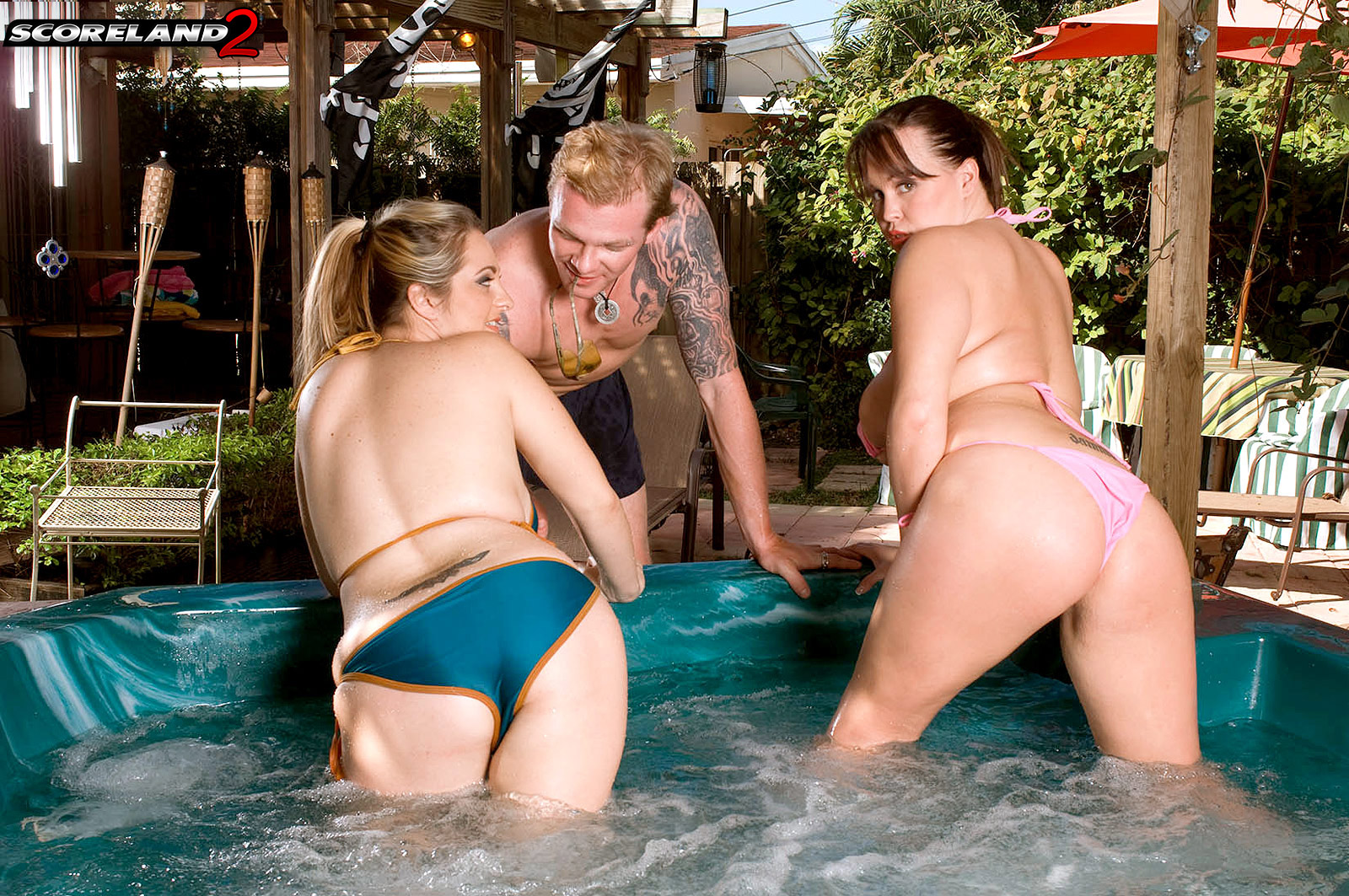 Brandy Talore, April McKenzie - Brandy And Aprils Hot Tub Three-way. This scene with April McKenzie, Brandy Talore and a very lucky guy was shot in 2008, long after we had gotten over our shock about Brandy being a porn star. By then, she had become one of the most-prolific naturally stacked porn girls in the world (and I''ll point out that she managed to accomplish this without ever doing anal, which is rare these days). As for April, also naturally gifted, she came to us in 2007 and was an immediate hit. She didn''t go on to become a big-time porn star, but she could have. She did shoot a decent amount of porn. I didn''t see the connection between Brandy and April, but putting these girls together turned out to be a stroke of genius. The hot tub scenario really worked. April and Brandy are on their way to the hot tub when they pass JR. They tell him they can see his hard-on through his shorts. Sex ensues, of course.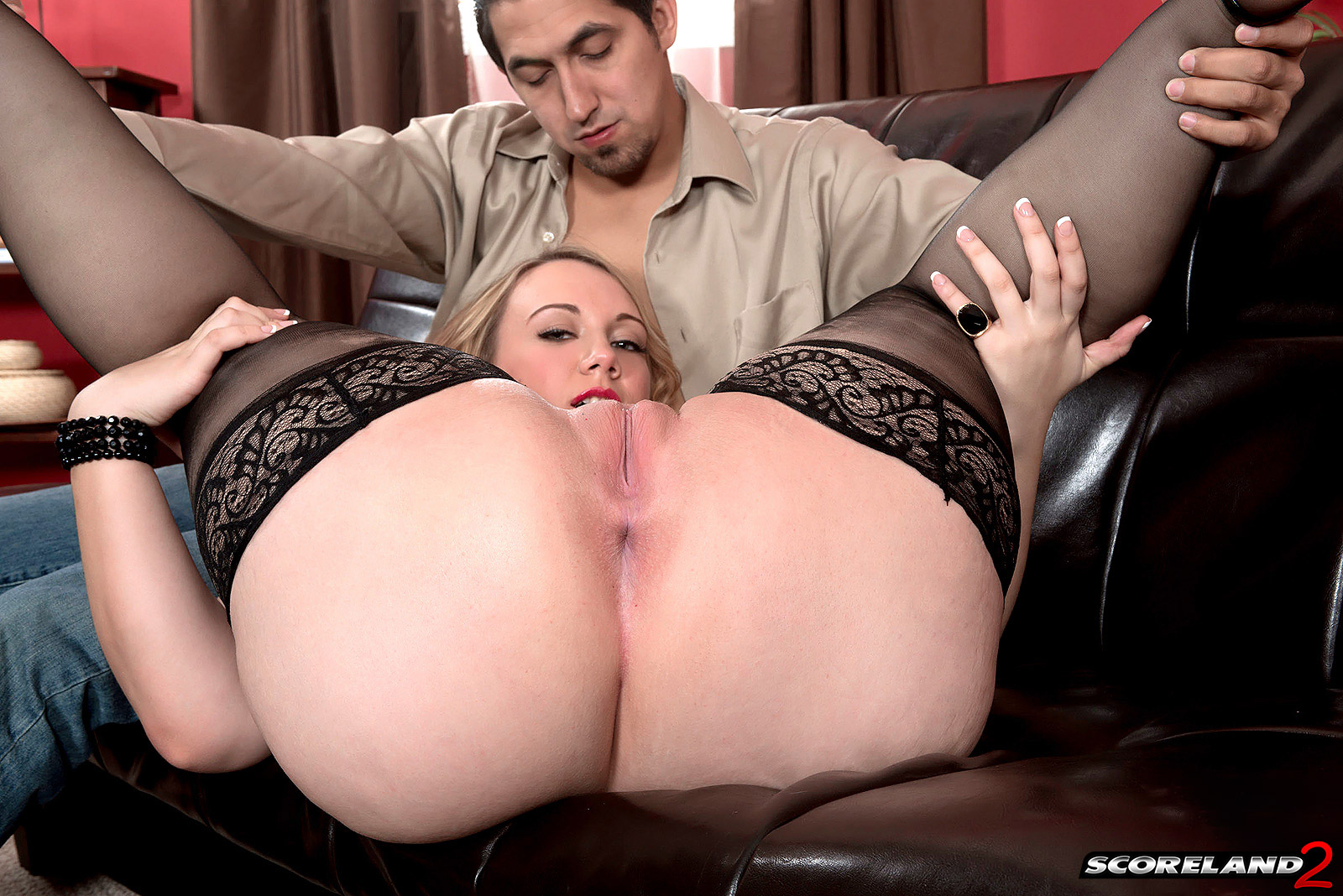 Brandi Sparks - Butts & Boobs. Pretty Brandi Sparks was spotted on the MyFreecams webcam site showing off her sweet body and big boobs to a rotating audience of filthy pervs. She calls herself a "Student and Professional Masturbator." Since we, as filthy pervs ourselves, liked her looks and style, and we like students who are professional masturbators, we invited Brandi to do her thing at SCORELAND. She did more than her cam thing. She fucked Juan Largo''s pocket-python. A mid-westerner from Ohio, Brandi also owns a big, perfect ass. This scene focused on that round, ripe rump. It''s a good thing Juan is a pro because I am sure the average dude would lose his load within 10 seconds when Brandi was twerking on his cock. Like Felicia Clover, Brandi could be called a "whooty," a white girl with a booty or a PAWG ("Phat Assed White Girl"). Eventually, Largo blows his load like a broken fire hydrant all over Brandi''s pale and pink ass cheeks. Totally ass-tounding.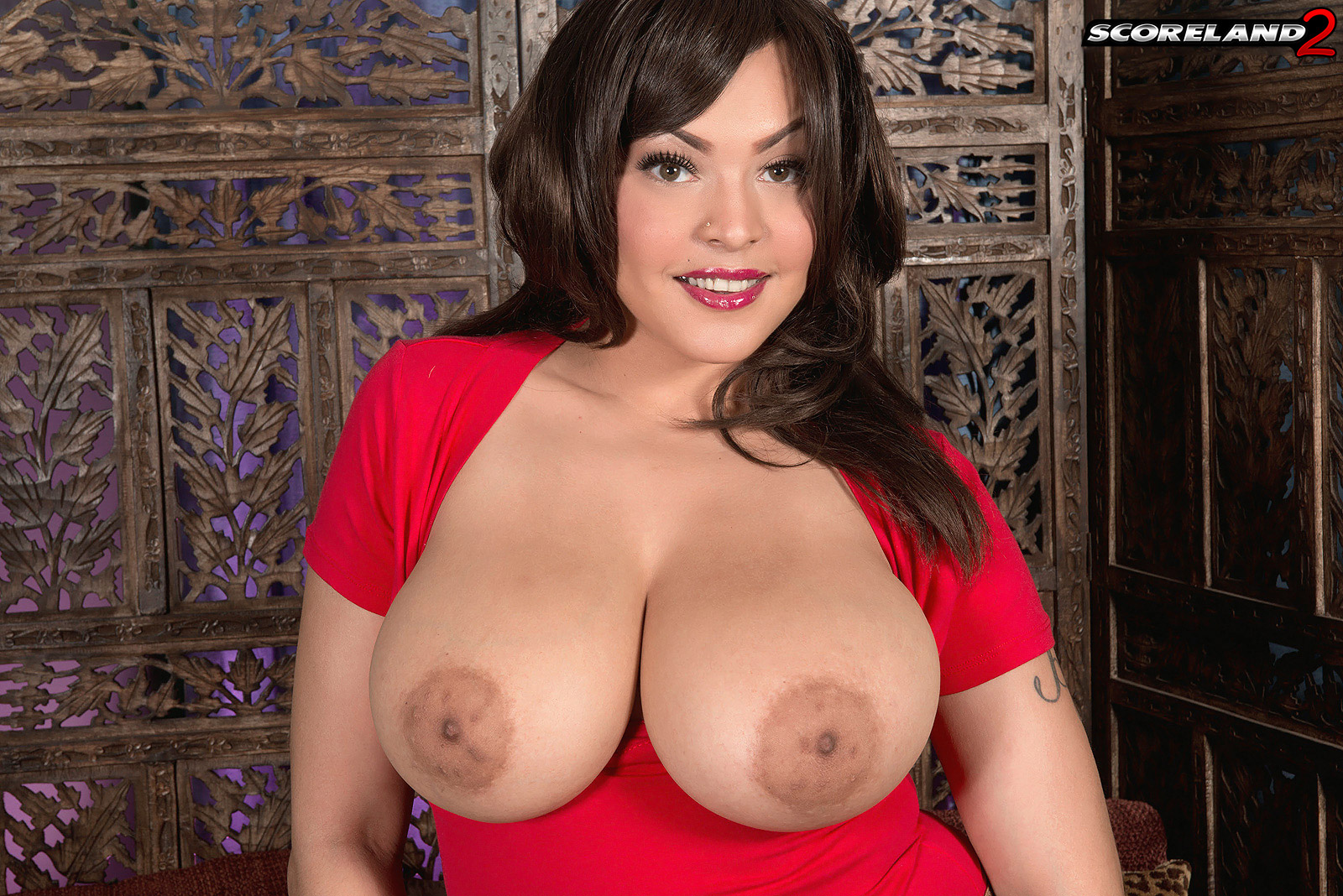 Cat Bangles - Cat Snatch Fever. This video and the photos are unusual because Cat Bangles is not getting her mouth, pussy or ass banged by a hard cock. But don''t worry. That situation will be rectified soon enough when Cat makes her hardcore debut at SCORELAND2. Consider this a nice introduction. A "how do you do?" so to speak, in which those of you who have not seen her before get to know this Latina hottie''s DDD-cup tits, cunt and big, round ass. You''ll notice that her clit is pierced and she likes to shove fingers deep inside her wet snatch. She also likes to finger her asshole. One of the things you''re going to learn about Cat is that she loves getting raunchy on-camera. "Both of my parents are from Puerto Rico and I was born in Boston," Cat told us. "I was a late bloomer.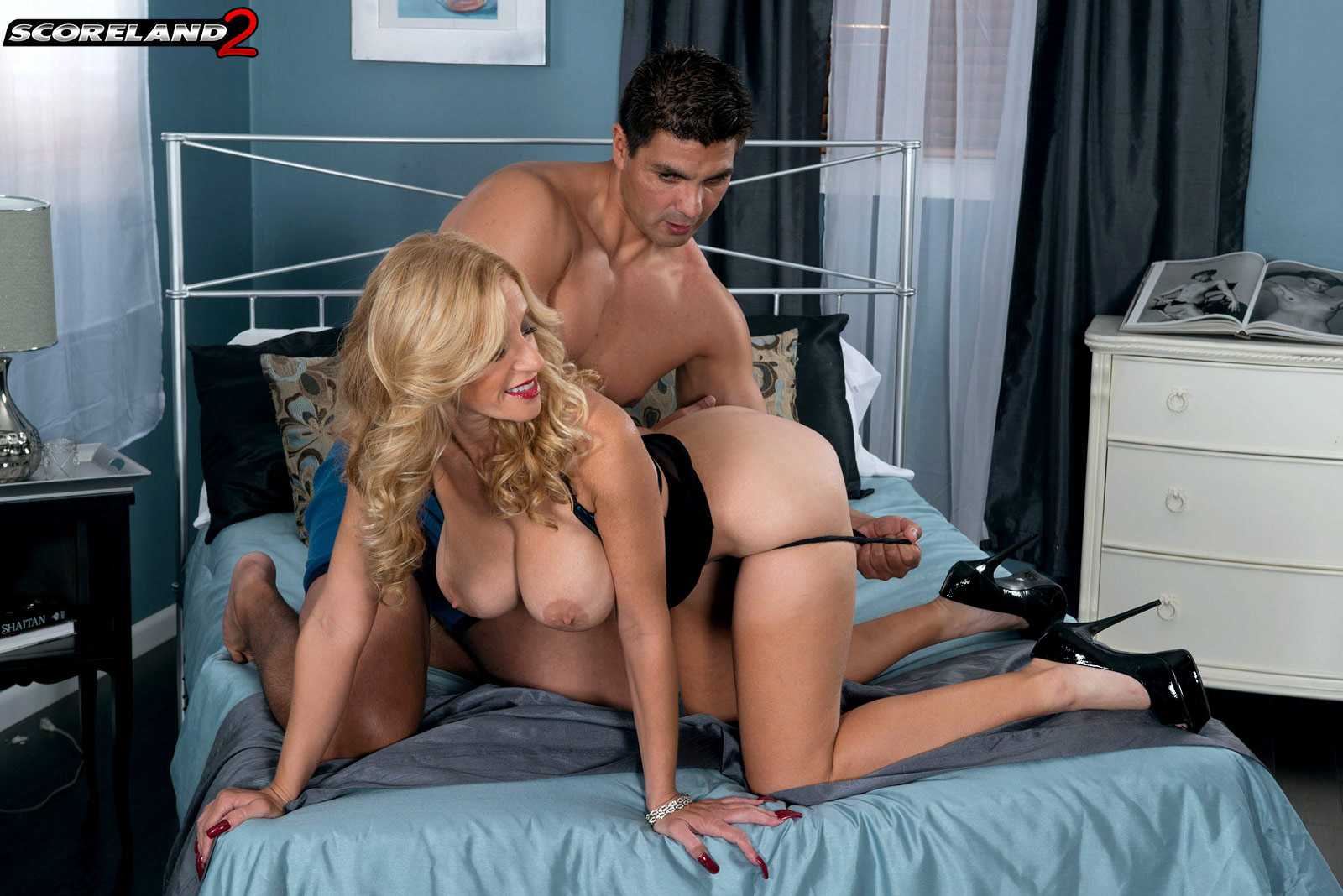 Holly Claus - Dirty-talking Holly Swallows Cock With Advanced Bj Skills. A local photographer I''ve known for years sent me an email about Holly Claus, a 40ish stripper from Key West, Florida. Then a model agent contacted our studio about her. Holly also saw BeASCOREModel.com. She was looking to get into modeling, and doing hardcore was no issue. She has a sexy, sleek body and pretty big tits. She did more scenes for 40something than for SCORE. Holly also masturbates on webcam. "Two words," Holly says. "Fresh batteries." Holly likes young guys. "Young guys are very well boned-up on Internet porn," she said.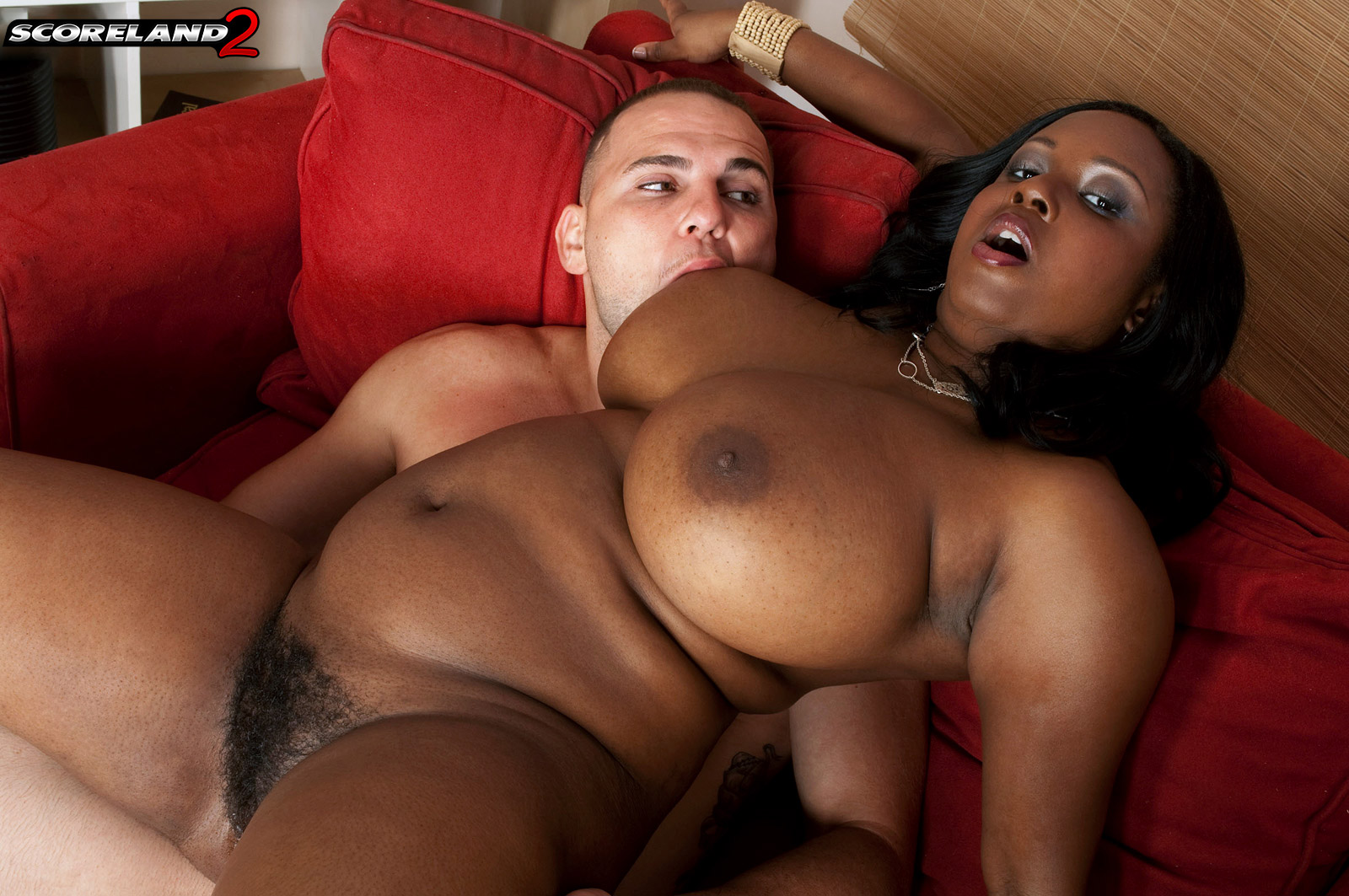 Aileen Ghettman - First Fuxxx. So many girls did their first hardcore shoots at SCORE. From the early SCORE superstars such as Linsey, Minka and Chloe Vevrier to Sheridan Love, Eva Notty and Mia Khalifa (who was discovered by Dave), SCORE is like a training school. It''s a kickstarter for busty girls who want to do porn either as a personal experience or to become porn stars but want to do it in a professional environment, not in some guy''s apartment. Aileen Ghettman came along in 2009. She was 21 years old, a 32H-cup bunny fresh out of college and already a professional dominatrix. She looked nothing like any professional dominatrix I''ve ever met. Early on, she was intrigued by BDSM. She did things to pain-loving wimps that I won''t describe here. Probably the mildest thing she did was give her clients prostate massages. "I take a Latex glove, and I slide it down my hand and make sure it''s not slipping off, that it''s on pretty good," Aileen explained.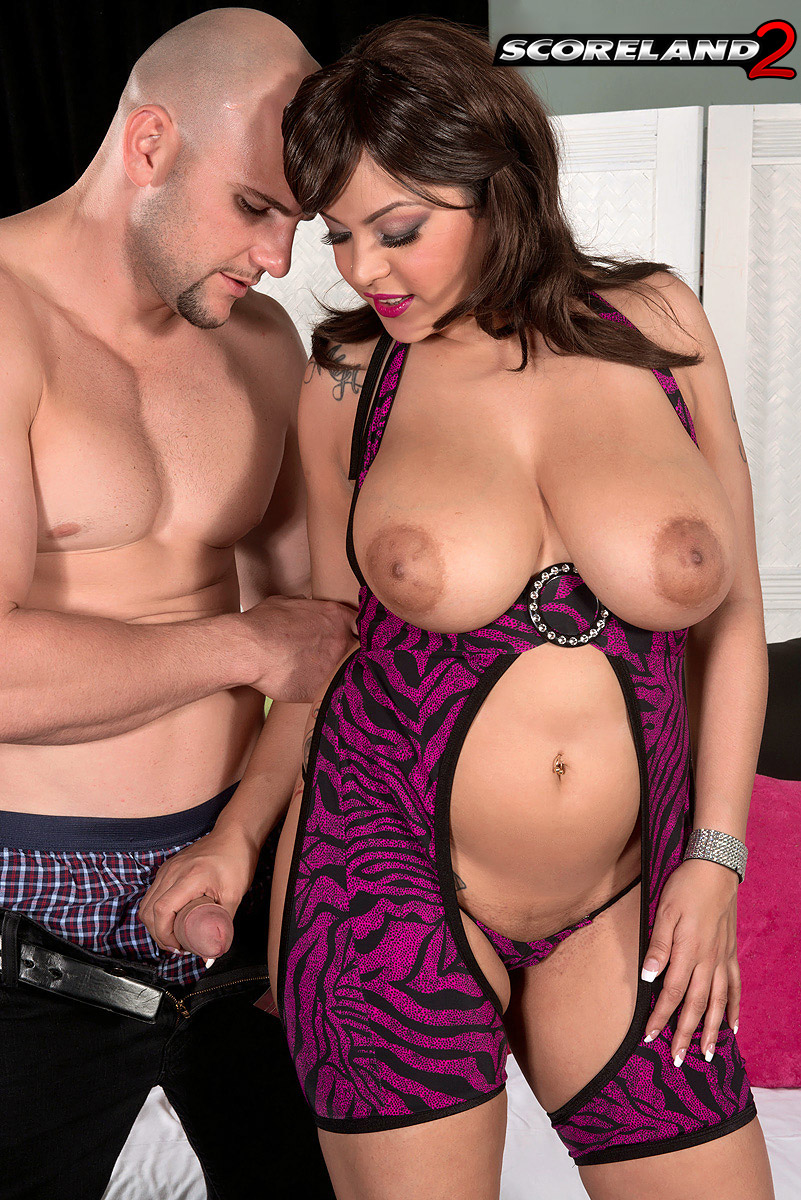 Cat Bangles - Cats First Hardcore Scene. In her first appearance at SCORELAND2, Latina hottie Cat Bangles showed off her DDD-cup tits and very pink pussy. She stuck one finger inside her tight cunt, then two, then three, then four, then..well, seeing is believing. Suffice to say that Cat likes to stuff her pussy. In her second appearance at SCORELAND2, Cat is doing what she does best: sucking and fucking cock. This was her first porn scene, and it was with one of the most-experienced and most-hung studs in our stable: JMac. As it turned out, JMac was nearly overmatched by the rookie. "He couldn''t control himself," Cat said in an after-sex interview. "He had to stop to keep himself from coming. He tapped out three times, actually. I''ve heard that he''s never met his match and that he''s been having sex with girls on-camera for a long time.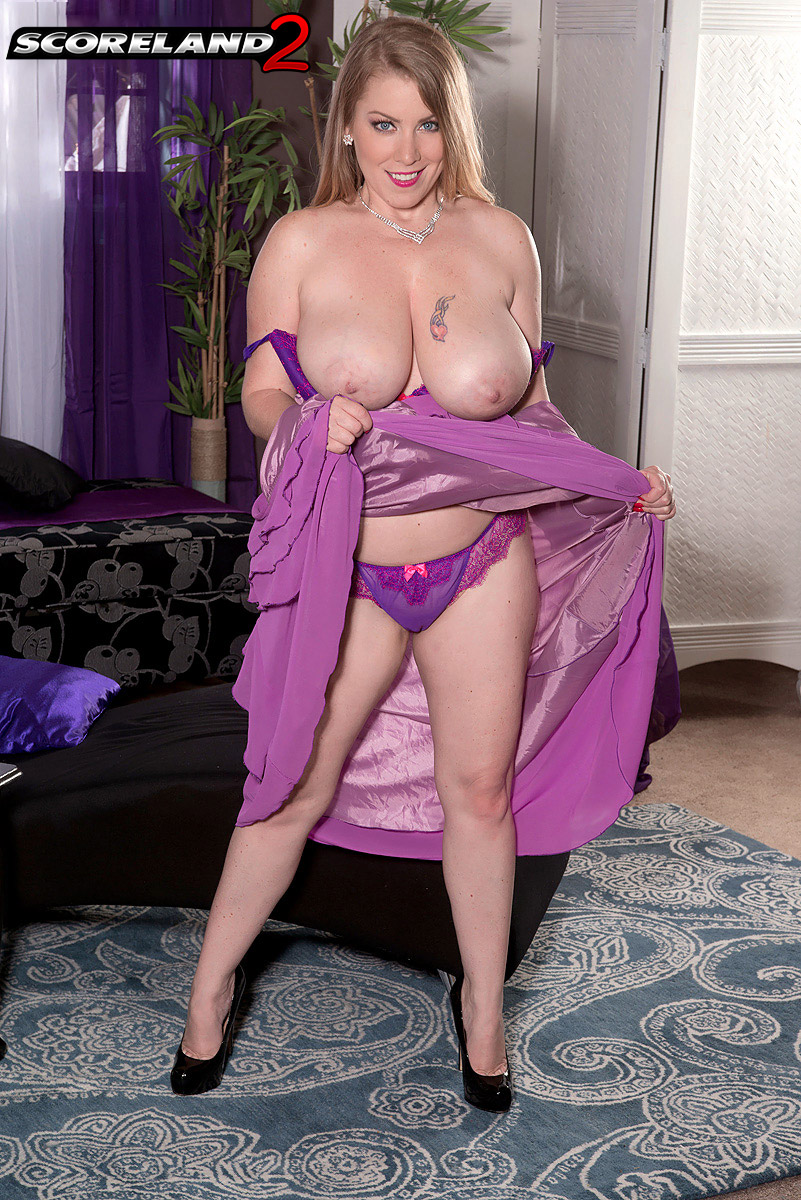 Desiree - I Know They Are Not Looking At My Eyes. Redhaired Desiree''s story is an unusual one. One of our photographers in Pompano Beach, Florida was looking around for new girls and went to the beach. One of the greatest things about being located on the coast of Florida is that you can get an excellent idea of what a girl''s boobs and body look like just by checking her out in her swimsuit. A lot of girls look hot in clothes but not so hot when the clothes come off. He approached Desiree, who was from New York and vacationing with a group of girlfriends. "I was on vacation and I was tanning on the beach with a bunch of my girlfriends and your photographer, Peter Wall, approached me," Desiree said. "I was in a little thong bikini and a very tiny top. Everything was kind of hanging out all over the place. "He told me that he liked my boobs and I said thank you and I grabbed and squeezed my boobs. And then he asked me if I wanted to do a photo shoot.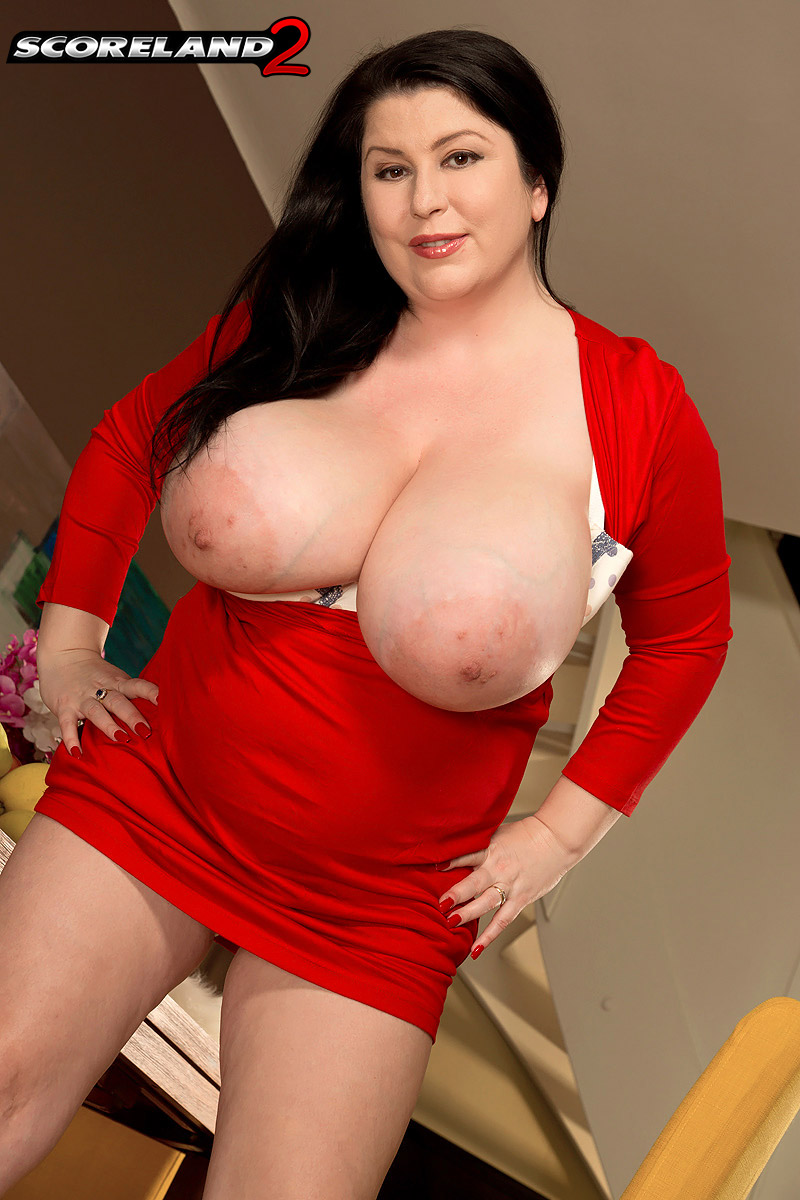 Natalie Fiore - A Womans Work Is Never Done. I love models, but they pull surprises on you, like going off and getting knocked-up. What''s a guy gonna do? You photograph them if they''re interested, that''s what ya do. Natalie Fiore''s 40HH-cup boobs measured 52-inches at this point. Massive. Her body transformation from her first time in 2007 (on DVD in Naughty In Nassau) is brain-freezing. Natalie can''t vacuum for too long in her pregnant condition. She says she''s getting too sweaty and hot and her bra is getting damp. A woman''s work is never done, but we''re not slave drivers. She needs a break to play with her "teats" and her baby bump. "They need a massage," Natalie moans.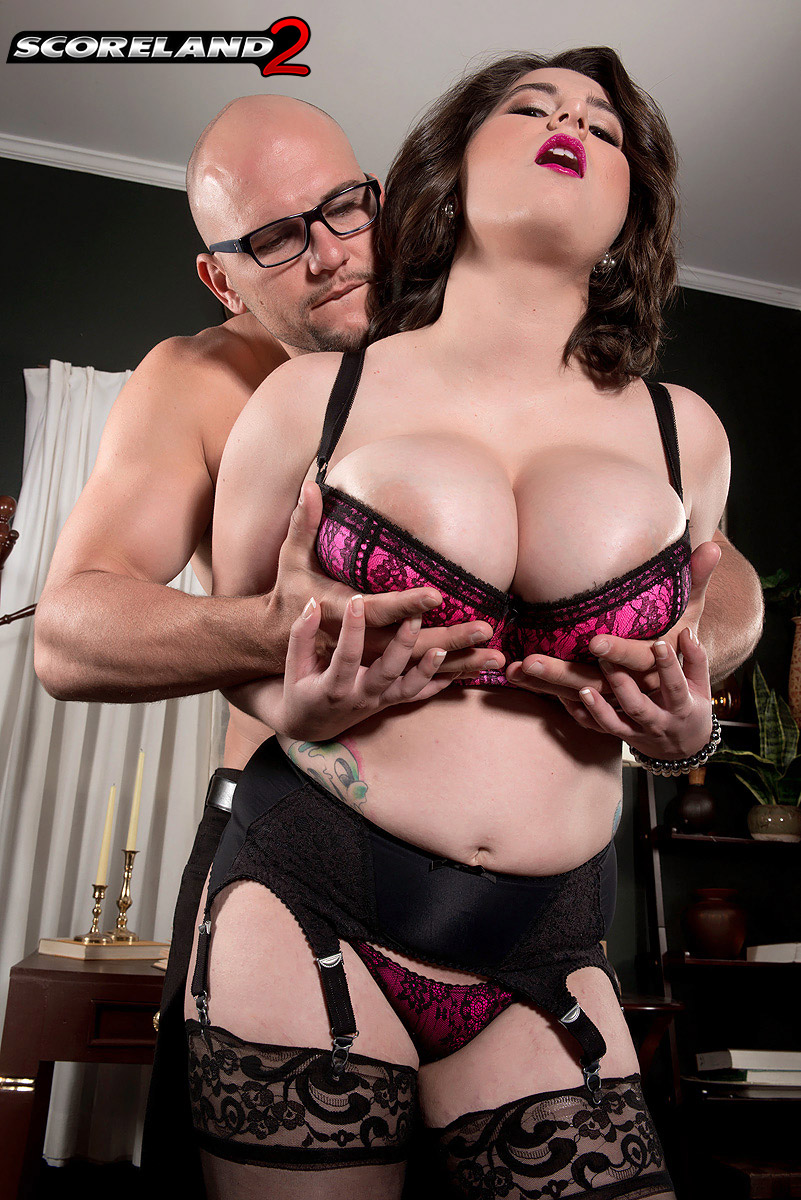 Alana Lace - Alana Lace: Hard, Fast And Deep. Alana Lace ramps up the heat with her first all-the-way XXX at SCORELAND2. First we saw her solo, then we saw her tit-fuck scene, and now she''s taking JMac''s big cock in her mouth and pussy. Between her tits, too, of course. That''s essential. It didn''t take any convincing for this DDD-cup natural to hop on top of a flesh-and-blood fuck stick. She was ready to go, and she offers JMac plenty of encouragement. Not that he needed any with Alana''s pretty face and brickhouse body in his sights. "Don''t you want to stick your dick right here in-between my tits?" Alana asked. "Wanna fuck those titties? Come on and fuck those titties." Then she sucked his dick and invited him into her pussy, too. "Getting a lot of attention is normal for me," said this 21-year-old beauty.
Hitomi - Shiny In Latex. It''s been over two years since Hitomi went to the Dominican Republic and met Joana, Valory Irene and Sha Rizel to shoot the DVD SCORE On Location. It seems like it was just a few months ago, not two years. Four of the world''s greatest big-bust covergirls of SCORE and Voluptuous magazines: Hitomi from Japan, Joana from Romania and Sha and Valory from Ukraine. A United Nations of busty babes. Someone has to hold down the fort so I didn''t go, but I got to live it through all the videos the team brought back. It''s amazing to think that it''s been over four years since Hitomi debuted in the January 2012 SCORE with a photo shoot made in Japan. We couldn''t have guessed at the time that Hitomi would eventually become a regular at SCORE and even model in Miami last year. SCORELAND members may be used to Hitomi, a three-time SCORE Model of the Year winner with seven magazine covers, but to the average person who doesn''t know who she is, Hitomi is a wonder. When she visited Miami after the Caribbean trip, Dave and some of the staff took her out to South Beach for the evening before she flew off to Tokyo. Even though Hitomi was covered up in a black sweater, her chest and her hourglass shape made people turn around as Hitomi strolled Lincoln Road, a busy tourist area.
Melissa Mandlikova - Knocked Up. Filming pregnant girls has always been an edgy topic. We''d get pro and con emails and letters whenever we ran pregnant photos and videos with more coming in when the girl was well-known, such as Letha Weapons, than if she was unknown. When Lorna Morgan posed pregnant, one of our longtime readers K.S. offered his opinion. This was the last paragraph in a lengthy email. "It''s just not boner-inducing (to me, anyway) to be confronted with another guy''s conquest. I don''t want to know about that, I don''t need to know about that. Any other aspect of a model''s personal life she wishes to divulge is fine, though." But for every anti-preggo guy, there was a preggo fan, and they''d write in too. Our reader poll yielded about equal pro and con results. Some didn''t care either way.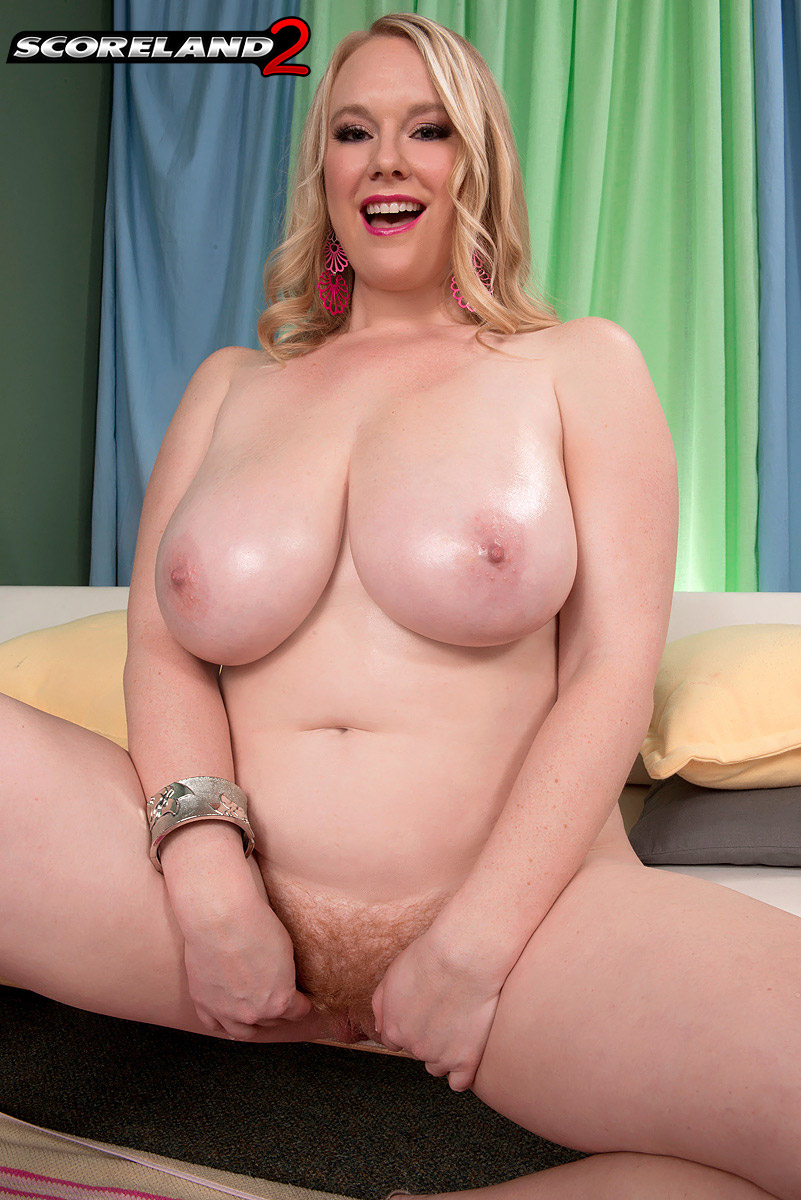 Cameron Skye - Oiled Boobs And A Fire Crotch. This scene is called "Oiled boobs and a fire crotch" for very obvious reasons: naturally stacked wife Cameron Skye oils her boobs and has red hair on her pussy. "Nobody has hair anymore," pointed out Cameron, who also had hairless pussy the first time she visited our studio. "Nobody has a fire crotch, seriously." Yes, indeed, a fire crotch is hard to find, and once you find one, you''re hard. Early in this scene Cameron, speaking in her very sexy voice, talks about getting her breasts massaged. She likes visiting spas where she can get her tits massaged (by women, of course; they have all the luck). They don''t massage her pussy, although we''re sure that can be arranged for a price. Me? I''d do it for free. I''m sure you would, too. Cameron shows how she takes care of her fire crotch. Then she plays with her fire crotch.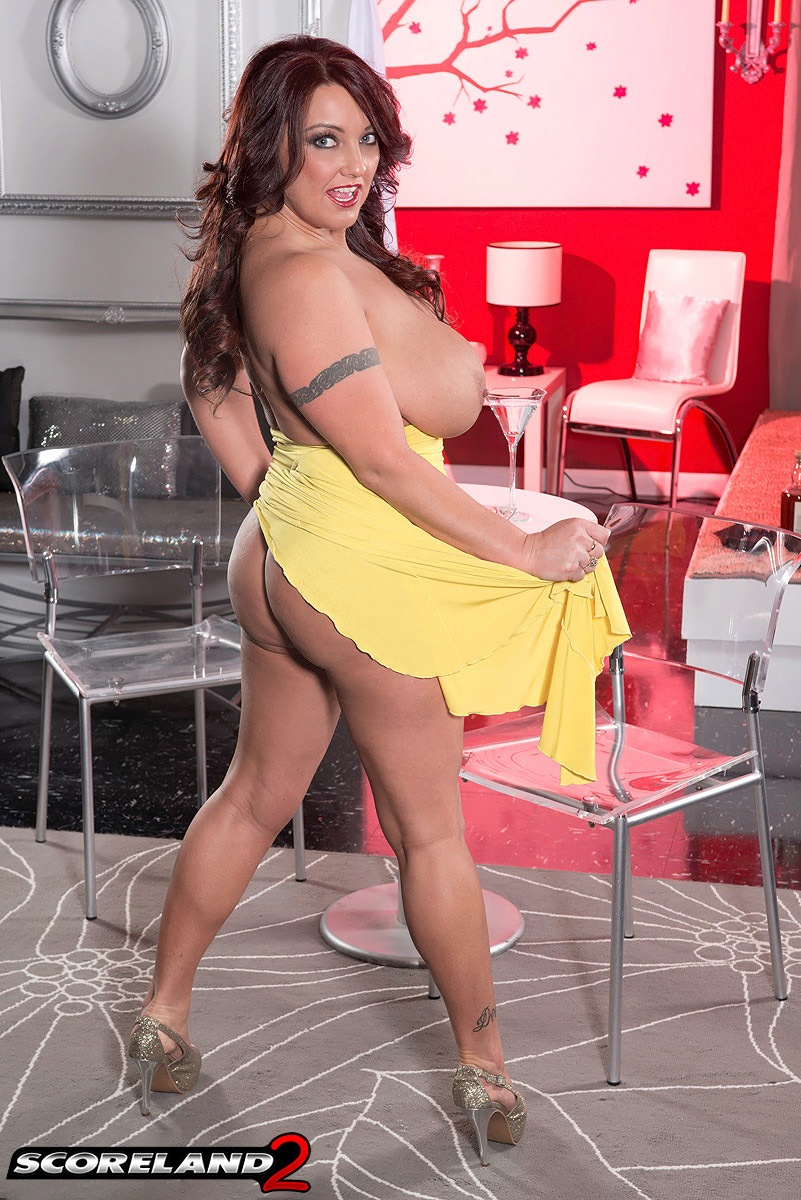 Stephanie Stalls - Stephanie Stalls, Burlesque Star. The interview in this video surprised me. I''d known for a long time that Stephanie Stalls was a dancer (she dances at Jill''s in West Virginia), but I figured she walks onto the stages, dances, shakes her tits for a bunch of drunk guys, gets her tits out and puts on a pussy and ass show. I had no idea she takes dancing so seriously. She''s into burlesque, which is what this scene is all about. Now, when I think "burlesque," I think about girls in the 1930s and ''40s wearing tassels on their tits and showing absolutely no pink. It''s a total tease show. Here, Stephanie tells us that the burlesque she does is, indeed, about the tease. But if the burlesque routine she performs in this video is any indication, the tease quickly becomes please as Stephanie spreads her legs and fingers her cunt. Stephanie says she uses tassels and feather fans in her burlesque shows. In all honesty, as much as I like Stephanie, I''m not into that.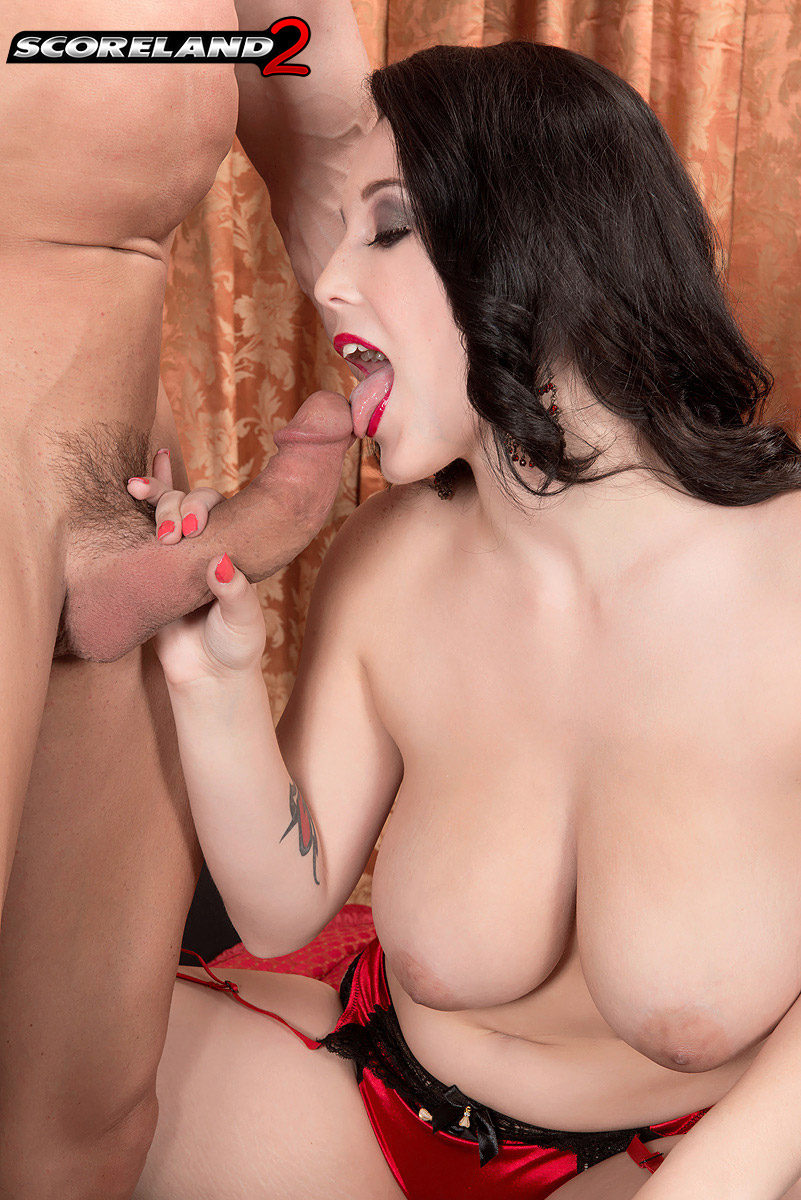 Noelle Easton - How To Make A Model. This is what I wrote about this scene pairing young and sexy Noelle Easton from Tennessee with super stud Tony DeSergio. "The life of a men''s magazine photographer is a rough life. He spends all day in the company of beautiful, hot girls who are completely naked almost all of the time. He must photograph them all day with hardly a minute for coffee or lunch. He often must ask these sexy thangs the most intimate of questions on-camera for interview purposes, questions of a sexual nature he would be too shy to ask his own wife. His face is regularly within inches of their glistening pussies, wet from the excitement of exposing themselves. Yes, it''s a difficult, unheralded, demanding job. How these men have the strength to drag themselves to work every morning is a testament to their job dedication." Tony is the SCORE cameraman trying to get through the day with Noelle. Yet even he is not made of steel nor does he embrace the celibate vows of the priesthood. In other words, he fucks the hell out of 18-year-old hottie Noelle.
Want some more? Check the site.
| | | |
| --- | --- | --- |
| | Older | Newer | |