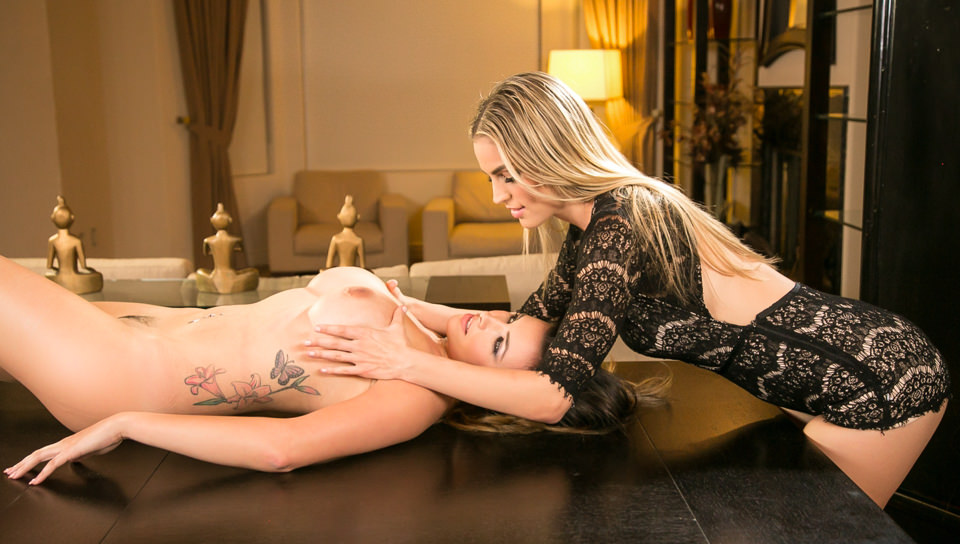 Dinner Date, Scene #01: Danica Dillon, Ryan Ryans - Ryan Ryans is busy cooking the perfect meal for a dinner date tonight with Danica Dillon. Danica is excited for this evening and happy to get away from her family to spend some quality time with her old time friend from college. They catch up on what they have been up to since they left the massage school, but Ryan admits she hasn't had as much practice as she hoped. Since dinner is still not ready, Ryan proposes to Danica to lie on the the dinner table so that she can show her what she learned in school. Ryan helps Danica remove her blouse, bra and stockings. Danica is now completely naked. Ryan rubs Danica all over her silky body until she ends up near Danica's shaved pussy. Danica doesn't feel it's a great idea or thinks she needs to be massaged down there, but Ryan thinks otherwise. After a little hesitation and persuasion, Ryan finally eases her way into Danica's trust. Find out how Ryan pleases Danica in ways her husband could ever imagine!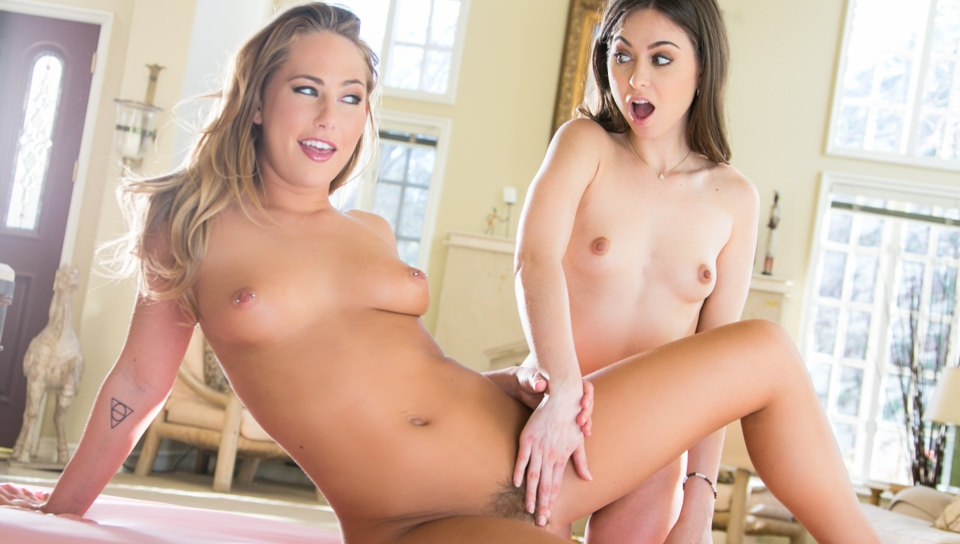 Massage Class Secrets Part One: The Conspiracy, Scene #01: Carter Cruise, Riley Reid - Riley Reed is in for a huge surprise today. Her friend, Carter Cruise is training to become a masseuse and asked Riley to come over to be her test subject. As a present, Carter's mom bought her a massage table so they both carry it down and set it up in the living room. Carter asks Riley where on her body she should pay close attention to and Riley says her neck and shoulder area are a little tense. The energy between them intensifies so Carter helps Riley take off her shirt to caress her back with oil. Riley is intrigued by Carter's techniques and asks if Carter could show her how to massage. They discuss future business opportunities, and come up with this great idea to have a massage club at school! With all these great decisions in mind, Carter shows Riley more in-depth techniques in perfecting her massage skills. Stroking Riley's beautiful round butt, Carter has her turn around and slowly makes her way towards her pussy lips. Riley, unaware rubbing so close to her pussy was part of the learning process, asks Carter to change places. Although shy, Riley takes Carter's advice and rubs her breasts and gradually makes her way down to Carter's groin. Carter guides Riley with her hands helping her massage Carter's groin. Riley, still not convinced, tells Carter how she feels uncomfortable with it. Will Carter convince Riley that to be a master masseuse you must learn to touch all parts of the body or will their business ideas only be a pipe dream? Only one way to find out!
Grade A Rubdown, Scene #01: Rilynn Rae, Bree Daniels - Bree Daniels shows up at the All Girl Massage parlor right on schedule. She is greeted by her masseuse Rilynn Rae, where she shows Bree where to change. Bree undresses from top to bottom. Rilynn asks Bree where she should focus on the most and Bree advocates a little tension on the shoulders, but needs attention all over. While Rilynn is massaging Bree, she has the funniest feeling she knows Bree from somewhere, but just can't place it. As Bree elaborates about what she does in her life, she mentioned to Rilynn she took a class in massage therapy a few years back. Rilynn realizes this is how she knows Bree. They actually took the same class together! Bree recalls they both had their final exam together where they graded each other's massage technique. Rilynn admits that she was very fond of Bree's looks and couldn't keep her eyes off of her. Will Rilynn win over Bree with her years of massage experience or will Bree have to teach her a thing or two? Only one way to find out right?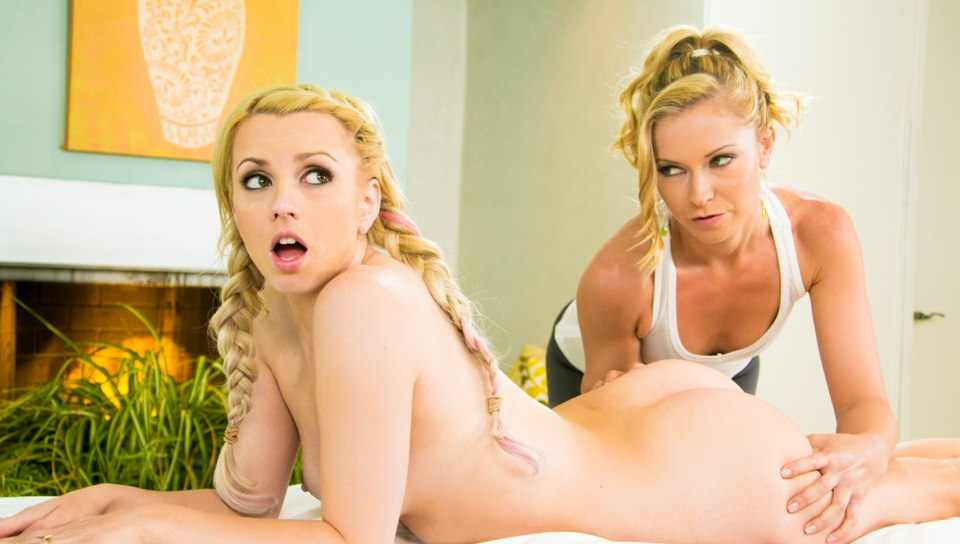 Health Club, Scene #01: Lexi Belle, Lena Nicole - Poor Lexi Belle ... Her damn boss took away her super comfy plush chair at work and is making Lexi to sit on some ugly wooden one that hurt her back. Lexi is in so much pain that she can't even feel her own ass! But Lexi is in good hands. Lena Nicole reassures Lexi she will take great care of her and arrange for a special massage technique for situations like these! They proceed to the massage room where Lena watches Lexi get undressed for her massage. Lexi thinks nothing of it since they are both girls and have the same body parts ... Why would it be so awkward ... right? Lena pays close attention to Lexi's ass, massaging it thoroughly with her elbows and fingers. But Lena also has a plan to get inside that beautiful pink pussy. Being very sneaky and subtle, manages to throw in a little finger touch just between Lexi's pussy lips. Lena is not only good at massaging a tight buttocks, but she's extremely good at getting what she wants. Lena removes all of her clothing and throws herself onto Lexi. Lexi is quite alarmed, but Lena assures her this is all part of the healing process. Will Lexi continue with Lena's 'special massage techniques' or will she call it quits and deal with a bruised bottom? Only one way to find out!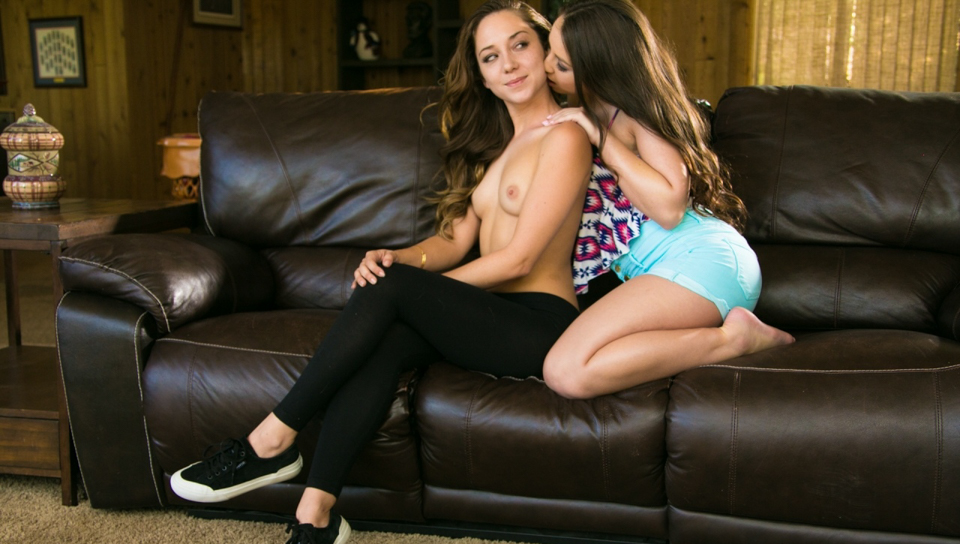 Mountain Estate, Scene #01: Lola Foxx, Remy LaCroix - Lola Foxx and Remy LaCroix finds themselves in paradise. A beautiful Cottage estate up in the mountains of Yosemite where they will spend their entire summer. After a nice walk outside, Lola and Remy go back to the cottage where Lola offers Remy a back massage. Lola gently massages Remy's back, as they kiss gently with the warm fire in the background. Lola rubs her bare chest up against Remy's back then pinches her nipples. Remy is so relaxed and horny so the girls take off their clothes and continue the massage both completely naked. Remy lies on her stomach on the couch, while Lola massages her ass. Lola can tell this is turning on her lover. Remy turns around and Lola never ceases to stop pleasuring her lover. Their lust for one another is becoming progressively stronger.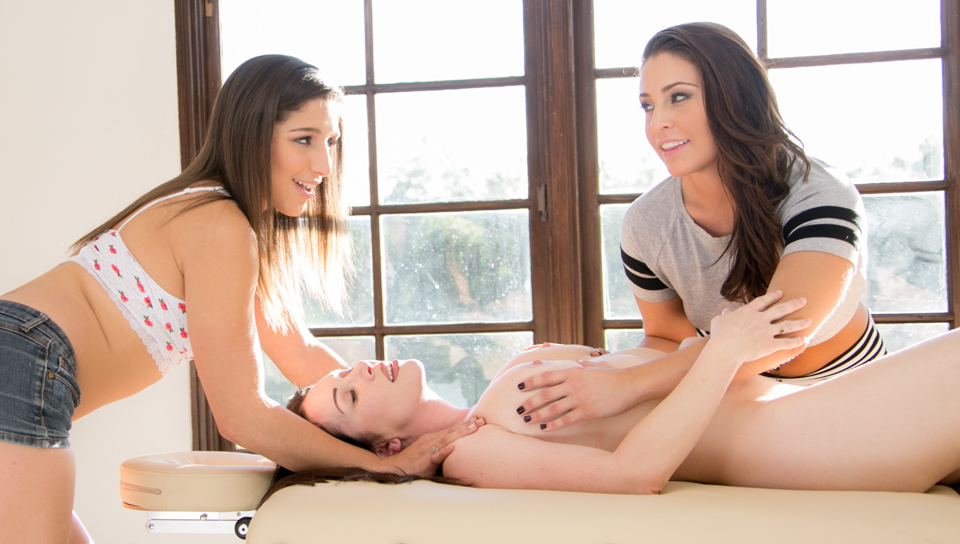 Mom's Magic Massage, Scene #01: RayVeness, Gracie Glam, Abella Danger - To set up the perfect mothers days present, Abella spoke to her good friend Gracie, whose specialty is 'sensual massages'. They speak via text in the hope that Abella's step mom will take the bait and join her next week for this special mother's day present. RayVeness willingly accepts her step daughter's surprise, not knowing what's in store for her. They get to the massage parlor. RayVeness prepares herself for the massage. She undresses and as she waits on the massage table completely nude, Gracie and Abella walk in. Abella sits down in the corner as she watches Gracie touch her stepmom's naked body. The view turns Abella on so she fondles her breasts. Gracie continues to massage RayVeness' backside until Abella joins in, rubbing her stepmoms feet. They both convince RayVeness that in order to have the best experience, she needs to be fully uncovered. They continue to massage her entire body and slowly ease their way into touching her breasts and pussy. Gracie opens up RayVeness' legs and kisses her pussy while Abella takes care of her breasts. Before long, RayVeness is completely vulnerable to anything they do to her. Abella puts her ass over RayVeness' face and she starts eating her out. They take turns pleasuring each other by any means necessary for a trio of simultaneous orgasms! Of course, Gracie says they are welcome back anytime and RayVeness plans on taking her up on that offer as soon as possible!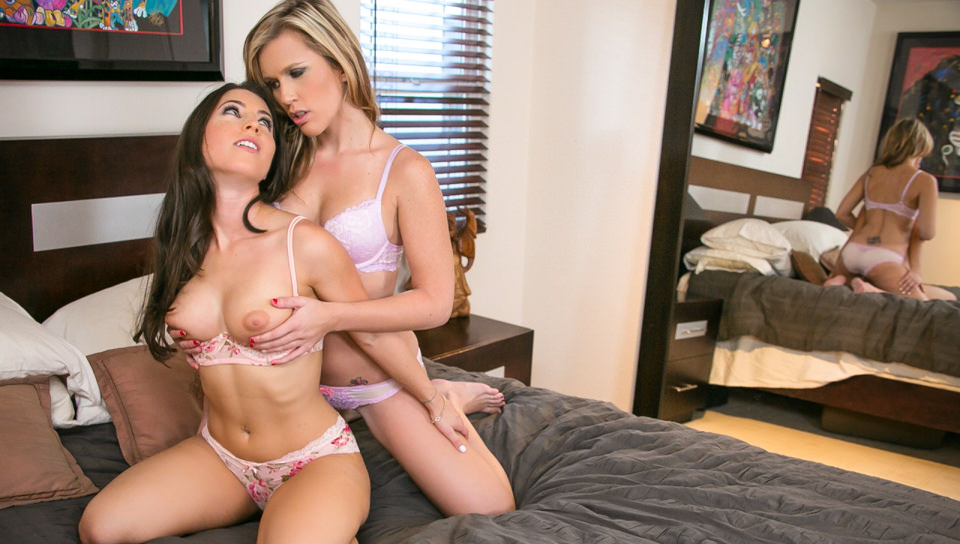 I Write My Own Future, Scene #01: Sasha Heart, Serena Blair - Sasha Heart has something to say, and she isn't leaving until she's said it, much to Serena Blair's discomfort. Sasha doesn't think Serena should get married to her douche fianc?, and Serena's reasons for tying the knot -- they've been dating for so long, all their friends are getting married -- aren't the right reasons. As Serena's best friend, it's up to Sasha to convince her not to go through with it. And if she can't do it with words, maybe her magic hands will do the trick, so she offers her friend a massage as a peace offer. Sasha starts the rubbing at Serena's shoulders, and with the oil dripping down Sasha convinces her friend that it would be better for her to take her top off. Then her panties. Then Sasha's panties! Sasha's big hairy bush is quite noticeable next to Serena's completely shaved pussy, but both get the attention they sorely crave as these best friends finger, lick, and scissor their way toward reconciliation.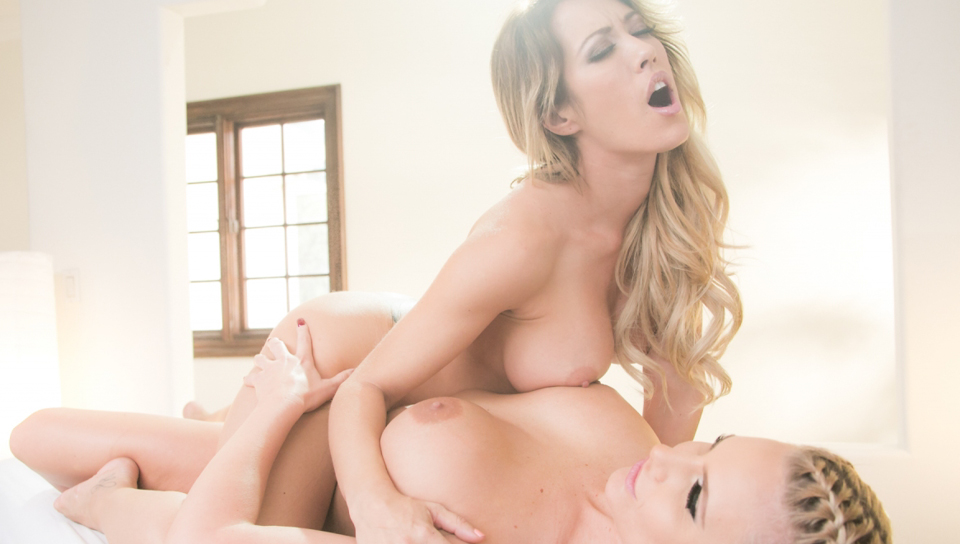 Aren't You Curious?, Scene #01: Capri Cavanni, Phoenix Marie - Regular customer, Phoenix Marie finds herself in desperate need of a massage after pulling her back out, reaching for a bowl in her pantry. She immediately calls her favorite massage spa and due to her status at the spa the gorgeous Capri Cavanni agrees to not only squeeze her in, but, offers to personally be Phoenix's expert masseuse. Feeling more than relieved, Phoenix leaps into her car and races over for her massage! Upon arriving, Capri can see Phoenix is in rough shape, but when Phoenix looks at Capri in her tight uniform, she knows she's in the right hands. As the oil snakes up and down Phoenix's body, they both feel their attraction for each other mounting. Capri, wanting to stay professional finds it harder and harder throughout the massage to rebute Phoenix's persistent flirtations. When Phoenix turns her naked body over, showing Capri her perfect pussy, she's truly torn, does she let go of her inhibitions and let Phoenix take her then and there? Only one way to find out... ;)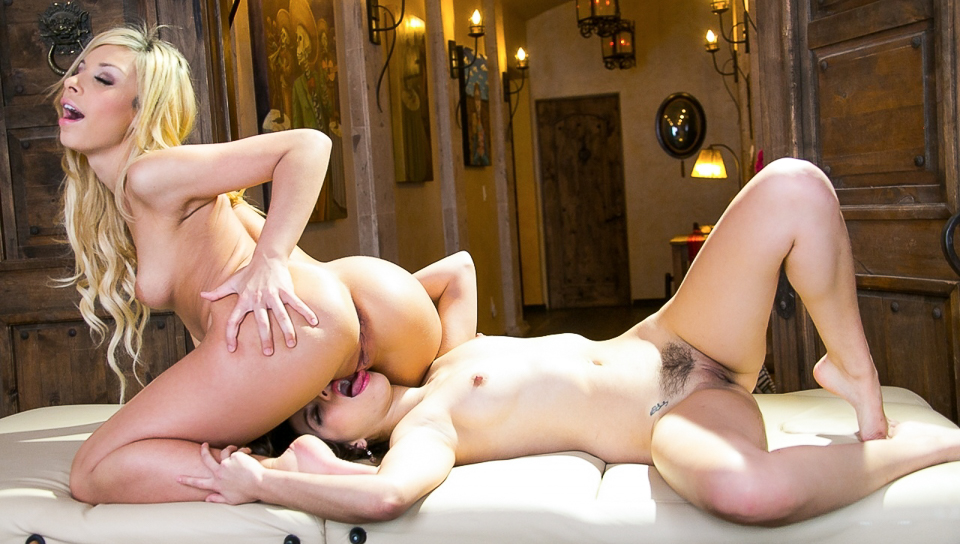 Twerk Team, Scene #01: Shyla Jennings, Carmen Caliente - When Carmen shows up at the spa at the last minute she didn't expect to get a massage right there and then. Her masseuse Shyla greets her with the cute smile she has, and Shyla almost can't resist letting her take the cancellation spot that opened up. Shyla had just made other plans though with her girlfriend. Shyla regretfully calls up her girlfriend to see what they can arrange. Meanwhile Carmen and her stiff twerk team ass tension are getting undressed for the rub down. Shyla's mood hasn't had enough time to change and she can't resist touching Carmen in ways she was saving for her girlfriend. Carmen doesn't protest, though she is clearly following along for the ride at first. But Shyla's expert touch has Carmen wrapped around her fingers sooner than you can blink. What will Shyla do next? Watch to find out!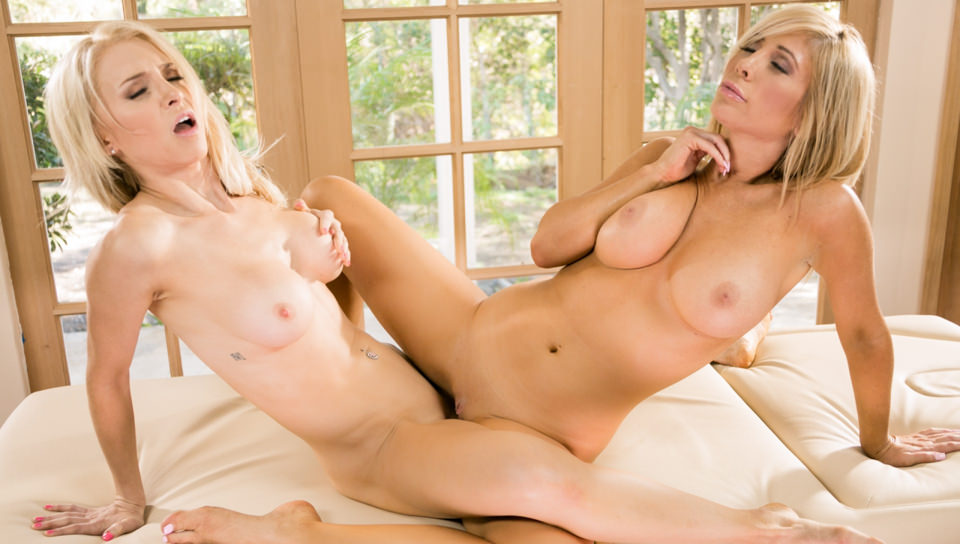 Sex Therapy, Scene #01: Tasha Reign, Alix Lynx - Alix Lynx is having the most trouble finding a boyfriend that will stick around. Alix doesn't seem to see that it's her fear of being clumsy that keeps the clumsy ball rolling, as soon as she reaches out, and feels an inkling of nerves she screws it up and men just run away like a husky in a field. But Tasha can help. Alix is plenty attractive enough, she works out takes care of herself. What more could a guy want? Tasha stands back and watches as Alix strips down to her underwear. She notices how clumsy Alix is and how unwilling to trust she is. Tasha tells her to finish disrobing. When she does, Tasha tells her that by the end of this massage she will have no more issues with keeping men, and Tasha sure puts her expert techniques to good use, because Alix shifts from clumsy girl to sultry pussy licker!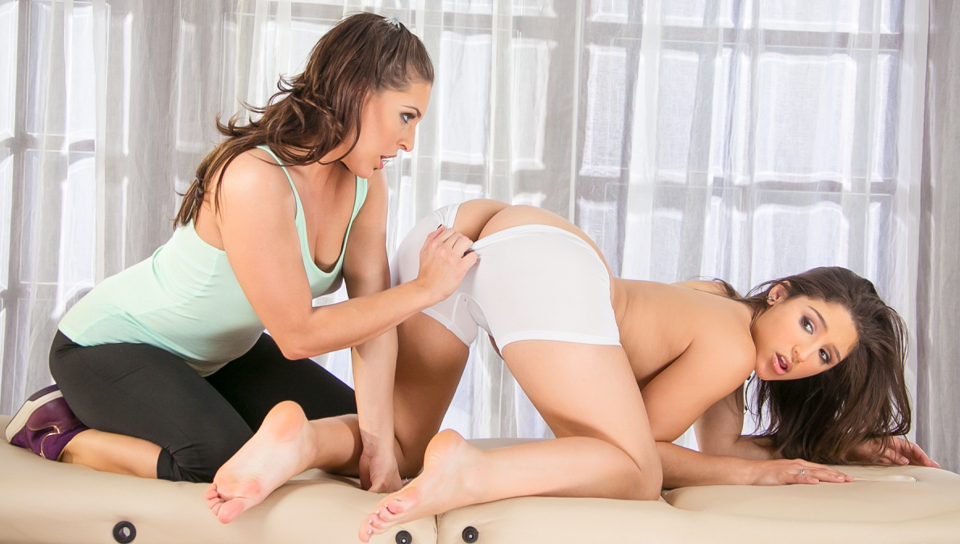 Can I Leave Them On?, Scene #01: Gracie Glam, Abella Danger - Abella Danger is a little nervous for her first EVER full body massage. She doesn't know what to expect but at the same time, she 's eager and excited! Meanwhile, her gorgeous masseuse, Gracie Glam is getting in the mood for the massage my watching a steamy GIRLSWAY clip online.... Just as she's about to really enjoy herself, Abella walks in. Looking her up and down, Gracie can't wait to get her hands all over Abella's curvascious body. However, Abella's shyness continues, as Gracie slowly convinces her that the oil would feel much better on her naked body rather than on her tight, white bra and underwear. Either way, Gracie is turned on by the challenge of getting her completely nude, and soon enough, Abella gives into Gracie's magic touch, even teaching Gracie a few massage tricks of her own.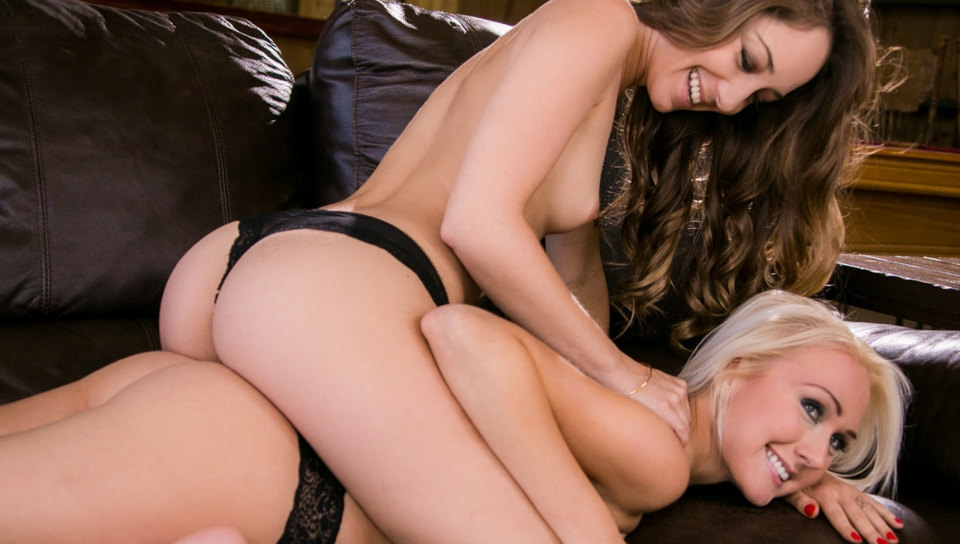 We Just Met, Scene #01: Remy LaCroix, Natasha Voya - Natasha Voya and Remi LaCroix have been having one awesome weekend together enjoying all the country side has to offer, when all of a sudden Natasha starts to feel an intense pain riding up and down her neck. When she finds Remi sitting outside, she shyly asks her if, she could help get rid of the intense pain she's feeling. To Natasha's surprise Remi is not only willing, but eager to help! Not one for conventional techniques, by using every inch of her body,Remi's client's ALWAYS leave happy and, Natasha is no different. Pretty soon, she has Natasha moving her neck in all sorts of ways, and as a thank you, Natasha decides to try out some of her own techniques... on Remi. The country side really does do wonders, especially for these too!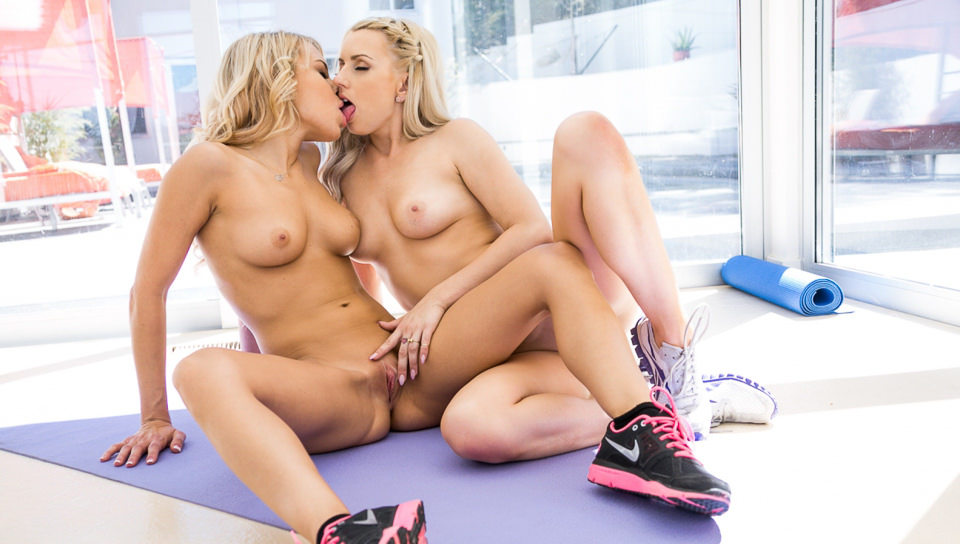 My Tender Ass, Scene #01: Lexi Belle, Kendall Kayden - Kendall Kayden is a stickler for routine. Each day she wakes up and gets ready for her workout. For years she had one trainer, but when he moved away she found it difficult to trust anyone else with her workouts. Then Lexi Belle came along. Ever since her first session with Lexi she knew things were golden between them, maybe it was just the way Lexi took care of her, watching every movement, gaining trust, or maybe it was that when Kendall looks at Lexi, deep in her eyes, she sees herself looking back. What teen doesn't dream of a chance to please another version of herself? When Lexi ran to help Kendall when she pulled her muscles doing a sit up, Kendall was even more surprised, but as Lexi rubs her arm, Kendall starts to feel waves of desire rising from her torso. It's not long before they're out of their clothes and sharing amazing morning orgasms with one another!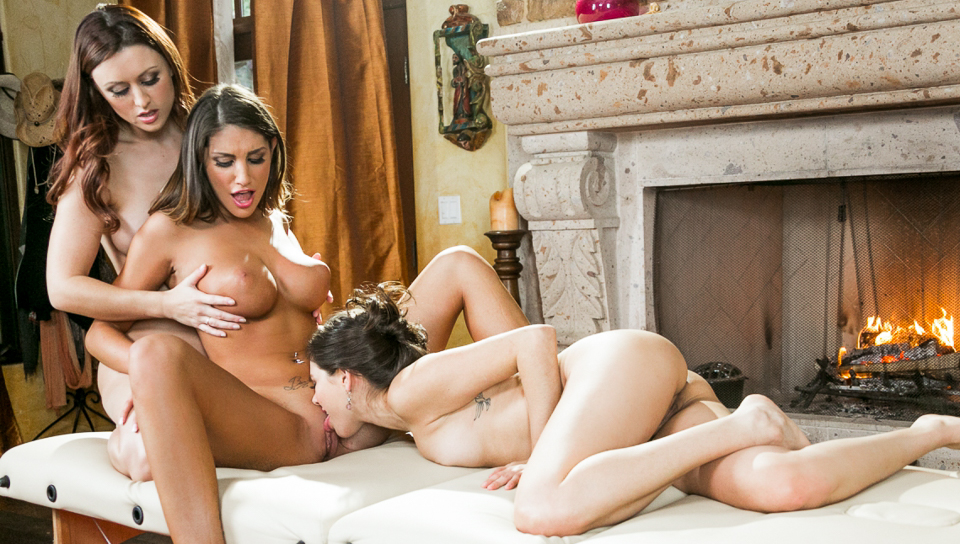 Better Than Chocolate, Scene #01: Karlie Montana, Shyla Jennings, August Ames - Karlie has been planning a very special Valentine's Day surprise for her sexy girlfriend Shyla Jennings. The plan is simple, bring Shyla to a secluded cabin, blindfolded. If that's not kinky enough, have her lie naked, face down on a massage table and get her body lathered in oil by the gorgeous August Ames. In front of a roaring fireplace while Karlie watches. As the massage gets started, Karlie feels her pussy getting wet, Shyla stares seductively at Karlie while August glides her hands up and down her body. Karlie, unable to stand it any longer, decides to join them both on the massage table. This surprise turns out to be the best any of these horny girls have ever had and it's only just begun! Forget about buying chocolates this Valentine's Day!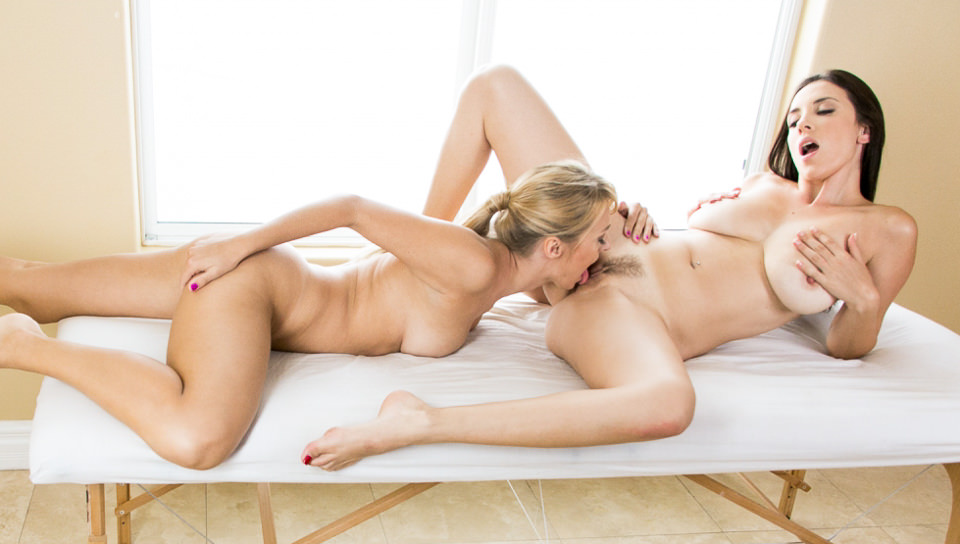 Swim Coach, Scene #01: Natalia Starr, Jelena Jensen - Jelena Jensen is having an adult swimming lesson. She doesn't know how to swim, and she's about to go on a boat trip with some friends. She's a bit embarrassed, but Natalia Starr knows just how to make her feel comfortable. That is, until Jelena's top falls off! Natalia takes her top off as well to make Jelena feel more comfortable. When their swimming lesson is over the club offers a massage. Natalia really shows her chops when it comes to rubbing Jelena's beautiful soft body. When Jelena's Massage begins to heat up, she feels heat coming from her loins. Natalia doesn't flinch for a second when jelena guides her hand to her pussy for an internal massage. Natalia even starts to feel more and more horny herself and before long they're both on the table licking one another and massaging each other's pussies with their warm wet tongues.
Want some more? Check the site.
| | | |
| --- | --- | --- |
| | Older | Newer | |