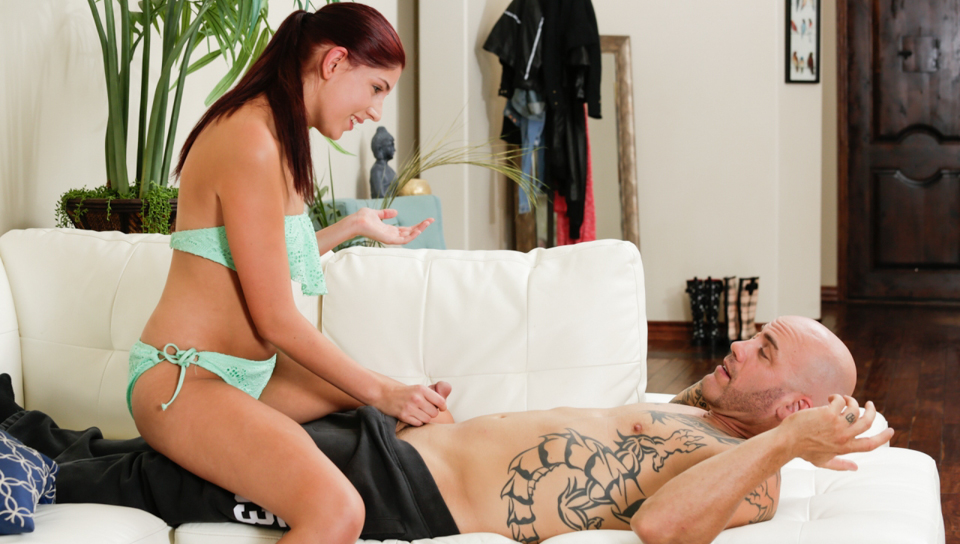 Distracting Daddy, Scene #01: Miranda Miller, Derrick Pierce - Derrick Pierce's overprotective nature is too much for his daughter Karen to handle. She flees from her father's captivity with her boyfriend Johnny, and asks her best friend, Miranda Miller to help her out in any way possible. Derrick notices Miranda sitting in his backyard, wondering what she is doing there. Miranda tells him Karen said it was ok for her to chill out while she is gone. Derrick wants to speak to her in the living room to find out the whereabouts of his daughter. Miranda tells Derrick she is away with some girlfriends and he has nothing to worry about. Derrick confesses his disapproval with Karen's boyfriend, knowing he's just in it for one thing, and that is sex. This is all too much for Derrick, showing anxiety and stress, so Miranda offers him to relax with a body massage. Thinking nothing of it, Derrick accepts her proposition.He lies down on the couch, shirtless, as Miranda straddles over his upper body, removing all of his stress and tension. Miranda knows she can make Derrick feel a lot better, using more than just her hands on his back and chest. She places her hands over his cock, repeating her invitation for ultimate pleasure. He asserts his disapproval towards her hands over his cock, but it doesn't matter at this point, with her mouth devouring his erection. Miranda looks to have a little more fun by removing her bikini bottom, pushing Derrick's slick cock deep inside her tight pussy, busting a huge load over her cute ass.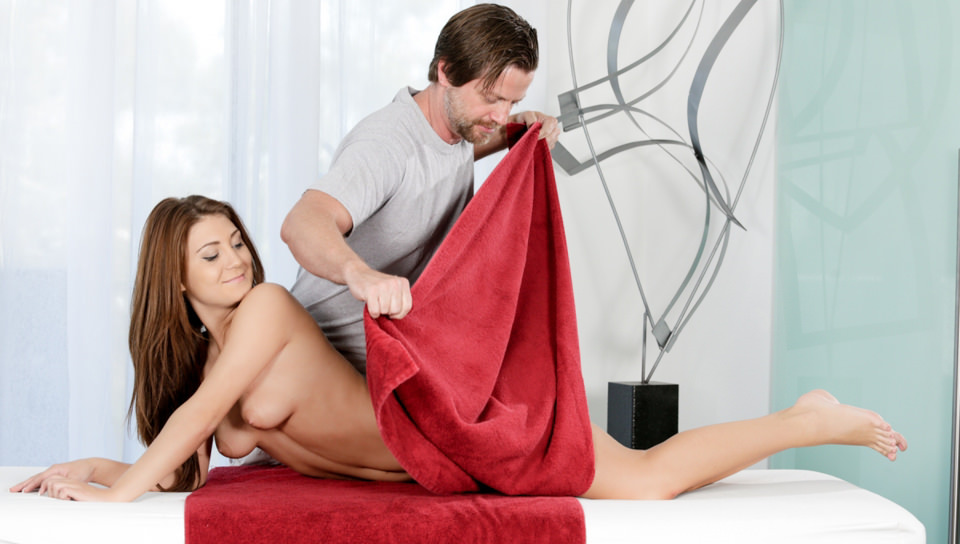 Can I Be A Regular?, Scene #01: JoJo Kiss, Eric Masterson - Something interesting happens today for Eric Masterson. Manipulating girls to get his way is a natural talent of his, but today, he is the one taking orders! Jojo Kiss really needs her lower back, legs and feet massaged. Eric isn't used to massing feet, but she promises with a little intensive she will be coming back on a regular basis, if he would just do as she asks. She places her foot over his cock, rubbing it through his pants, as he rubs her sore feet. Jojo can feel his hard cock and insists she let out her kinky side to fuck his dick with her feet. Jojo places her legs up in the air, positioning her feet over Eric's cock, stroking it with integrity as Eric's rubs her pussy lips. She really wants to suck his cock so its nice and wet for him to stick it inside of her. But she has one condition; if he cums, it has to be on her feet!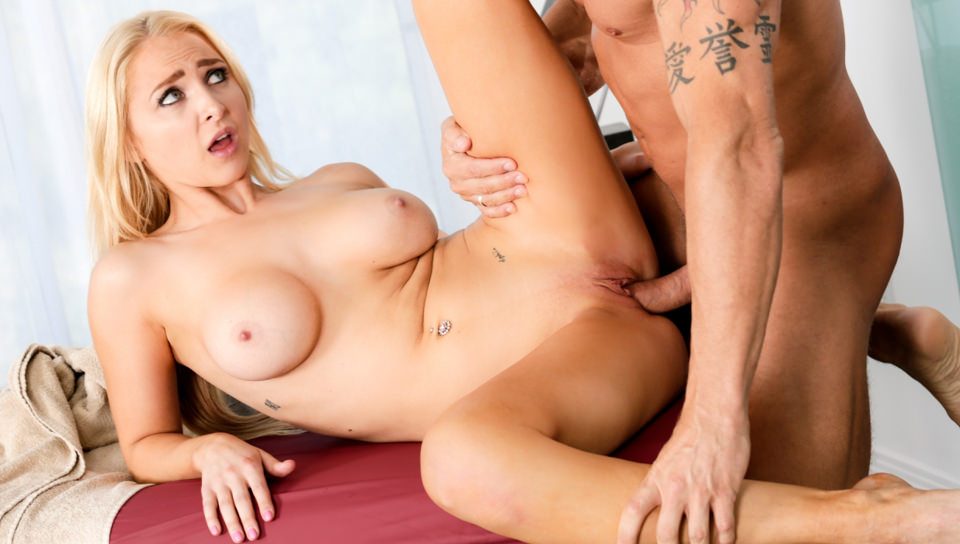 Who's The Headmaster?, Scene #01: Marcus London, Alix Lynx - When Alix Lynx showed up for her massage today, she wasn't expecting that it had moved, but luckily the new spot is air conditioned. She makes her way tot he new location eager to have her stress melted away. Marcus is excited to get to work, asking all the necessary questions to gain info on where he'll focus his massage. Alix strips off her school girl outfit, and gets all ready for her massage, calling Marcus to join her. Marcus is very descriptive about what he does, making sure he has an excuse for everything, but when he brings up the gossip that Sara fed him last time she was in, Alix freaks out! Winning school slut is a big title to hold up, and Alix is mortified that Marcus knows. There's only one thing she can do to make sure he doesn't spread the gossip any further. Alix makes sure that Marcus knows that she's really the master of giving head.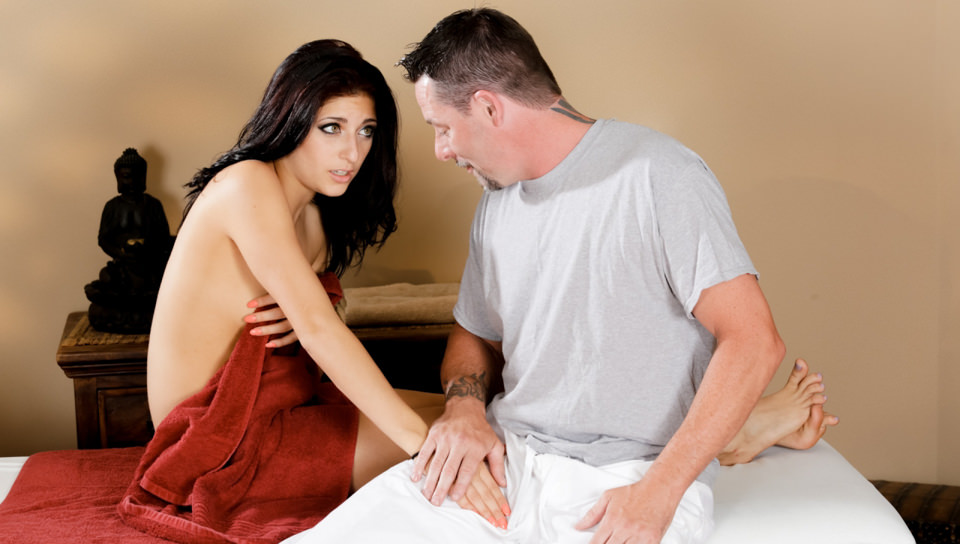 Licence Blower, Scene #01: Nikki Knightly, Jack Vegas - Hey Guys,Today this hot brunette came into the spa. he name is Nikki, and she was so hot, right from the moment she walked in. a little rooting around helped me get some info out of her. The moment she told me the story of her friend breaking bones riding her bike, I knew she trusted me. After some more rooting, turns out she is tired of public transportation and just came from blowing her license. She seemed super reluctant when i started grazing her pussy, so I had some damage control to do. Well the moment I told her I knew a guy who could help her get it next time, things got less than professional. She would have done anything to get her licence, even take my big cock in her wet throat!Jack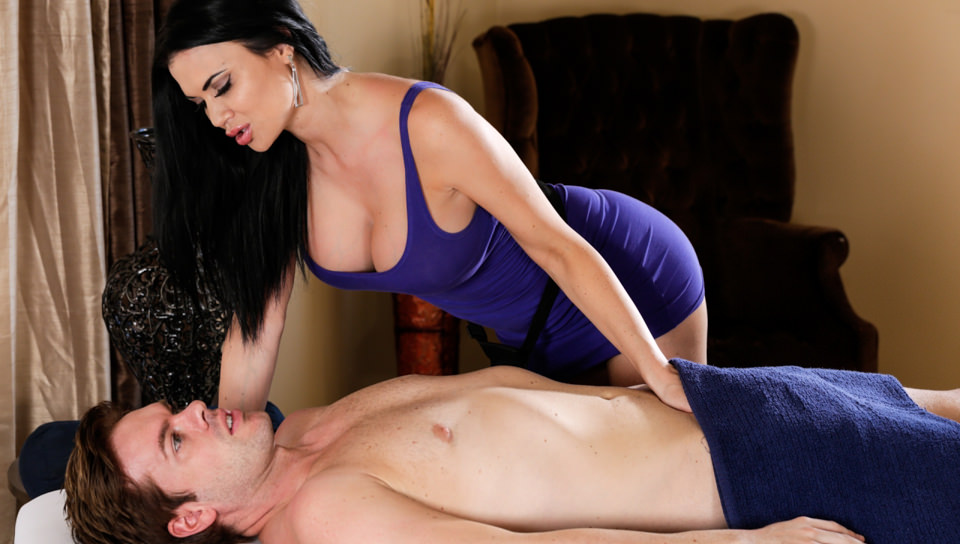 Getting My Green Card, Scene #01: Jasmine Jae, Ryan Ryder - Jasmine Jae has been waiting for her green card for a long time. Citizenship is very important to her, and Ryan knows the complications first hand. But for some reason, Jasmine thinks there's a better way to ensure that things go smoothly. From the minute Ryan takes a seat, Jasmine makes sure he knows that she likes his geeky look, and it turns her on, to no end. Before long the green card is the last thing on either one's mind, and Jasmine has Ryan's big throbbing cock in her juicy wet pussy. Even letting him cum deep inside her.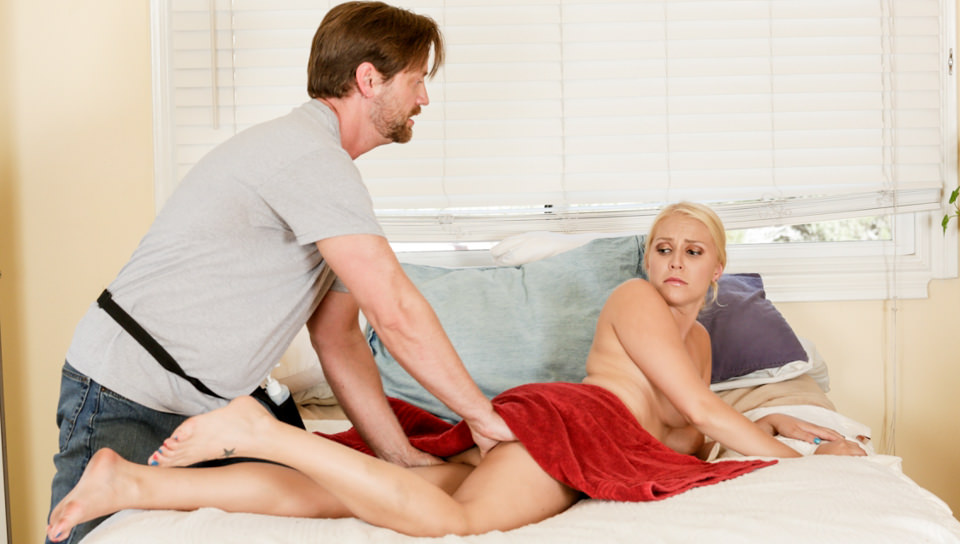 Horsin' Around, Scene #01: Vanessa Cage, Eric Masterson - After a thorough look at a purebred horse Eric Masterson is selling, his potential client Vanessa Cage is not quite sure if this is the horse for her. She knows her stuff and thinks that for the price and the condition the horse is in, she expects a better deal. She is feeling some pain from the ride and he doesn't notice and could agree the stallion would require a lot of training. He doesn't want to sound too forward but he suggests as he had his license in sports medicine he could help her feel better by massaging her. She feels the situation is a little unsuitable but maybe if they both loosened up, there could be room for negotiations. Showing his client to his spare massage room, she undresses and calls him in prepared for relaxation. He soothes her naked body, concentrating on her firm ass with his fingers inches away from her pussy lips. He makes sure that she is very serious about buying the horse, coaxing her with a little incentive. He whips out his cock showing her exactly what the incentive is, taunting her with the tip of his hard cock so close to her mouth. She knows what she has to do, leaning forward pushing his cock deep inside of her hungry throat, sucking and gagging. As long as he is going to cum, they had a deal but giving him head won't not suffice. He grabs her by the back, twists her over wasting no time to push his cock deep inside her tight pussy. Will this be enough for him to keep his end of the deal?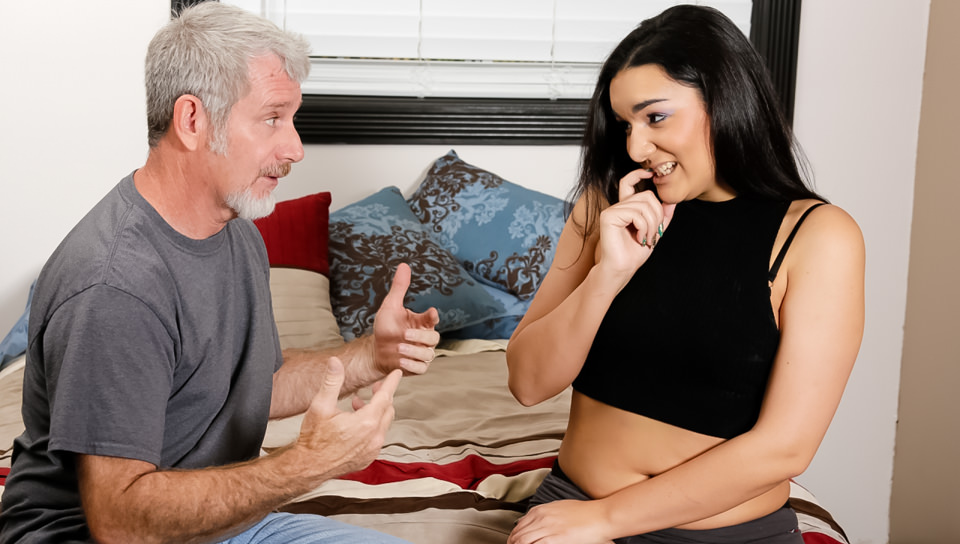 Tricky Stepdaughter At It Again, Scene #01: Paisley Parker, Eric Masterson, Jake Jacobs - Being sent to the dog house is a term all men know at one time or another, but especially Eric. Punished by his wife, he sits in the spare bedroom moping only wishing his wife could understand he was innocent and all her paranoia that he was fooling around with her daughter Paisley Parker was just humbug. She walks into the guest room, comforting her step dad and his predicament and offers him a relaxing massage to ease the tension and maybe get his mind off of things for a moment. He could use a soothing back rub, after all, he is the good-guy in this and didn't deserve being bullied by her mother! Masterson convinces himself that this simple gift from his stepdaughter is absolutely harmless and well deserved. Paisley's intentions are to make her daddy feel good, reassuring him that he was such a sweet man and her mother was a fool if she didn't love him. His stepdaughter wants to make sure she would massage every inch of his horny body, including his cock. No body part should be excluded. She begs to have her daddy's cock to deepthroat and then rub his hard cock over her perky tits filling her mouth with his thick cum. This joy would quickly come to a halt, being interrupted by her stepgranddad Jake Jacobs who busts in and catches the two. Daddy jumps out of bed, ashamed that his own daddy caught them, but she has no shame, expressing her love through sex and pleasure, which is something Jake experiences first hand.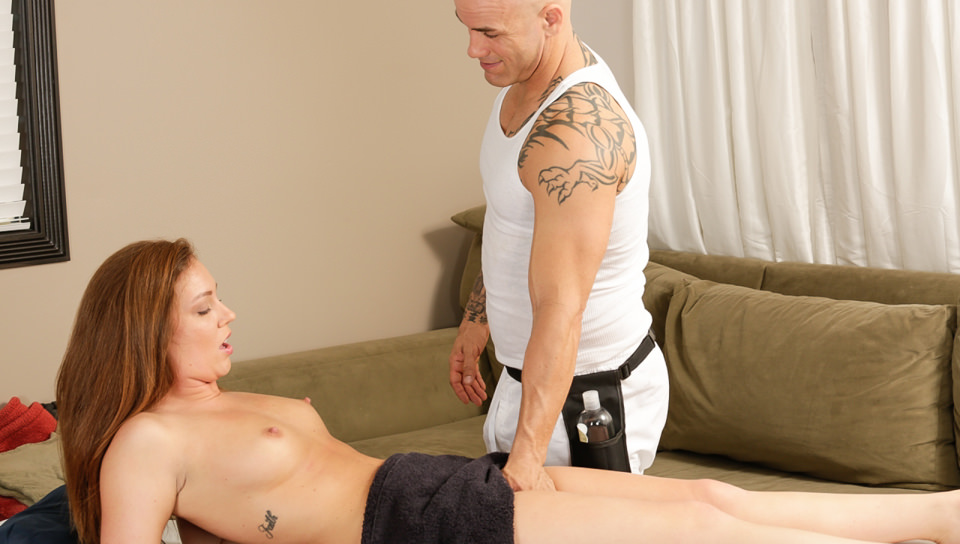 I Need A Fake Husband, Scene #01: Maddy O'Reilly, Derrick Pierce - Maddy O'Reilly will do anything to get her seven digit pay increase at work, and by anything, she means anything....Or just about. Her first order of business is Derrick Pierce her masseur who comes over and help her ease her trouble. She doesn't want to waste anytime getting set up on the table, focusing on what the hell she was going to do to convince her new boss that she deserved the promotion she worked so hard for, the problem is, she lied about being married and if they found out that she isn't, it could mean no raise. He tries his best to make her feel comfortable and to relax the poor girls noggin. Rubbing her ripe nipple laden tits and smooth inner thighs with an abundance of oil, he gives her the idea that he could pretend to be her husband for the night, but of course, this would mean he would have to familiarize himself with her perfect body personally. Tits and nipples, and pussy and all. She doesn't understand right off the bat what that would entail. In his mind that would be her tight pussy on his cock and her brilliant cock sucking skills. She obviously objects to the, refusing to have sex with him but being a handsome stud with a huge cock, She can't say no. Especially considering she has such limited options and time is running out. It is important for them to get deep down and personal!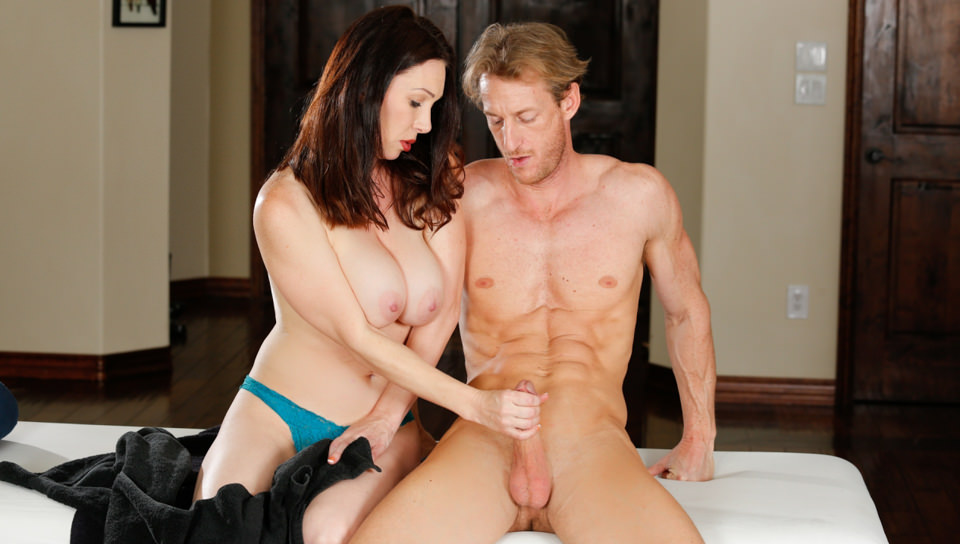 Reluctant Client, Scene #01: RayVeness, Ryan McLane - There was a last minute change up for Ryan McLane today, as he opens the door to a hot milf with big tits. She introduces herself by the name of RayVeness, a friend of Michelle's who is his regular. Michelle couldn't make it so she took this as an opportunity to meet one of the best masseurs in the business. She is stressed out with the daily burdens of life and money and thought taking her friend's place could do her some good. She is very apologetic, knowing this was a last moment situation, but he didn't disapprove, seeing this gorgeous milf, who's massive tits he's just dying to grope. Disrobing and lying on the massage table, She covers her big tits appropriately, until he returns to get his hands on her soft, smooth legs, inching his way a little closer to her juicy pussy, but She being naive to his motives, spills her heart out to him about all her home and financial problems, which in turn set her up to become the perfect victim to his seductive ploys.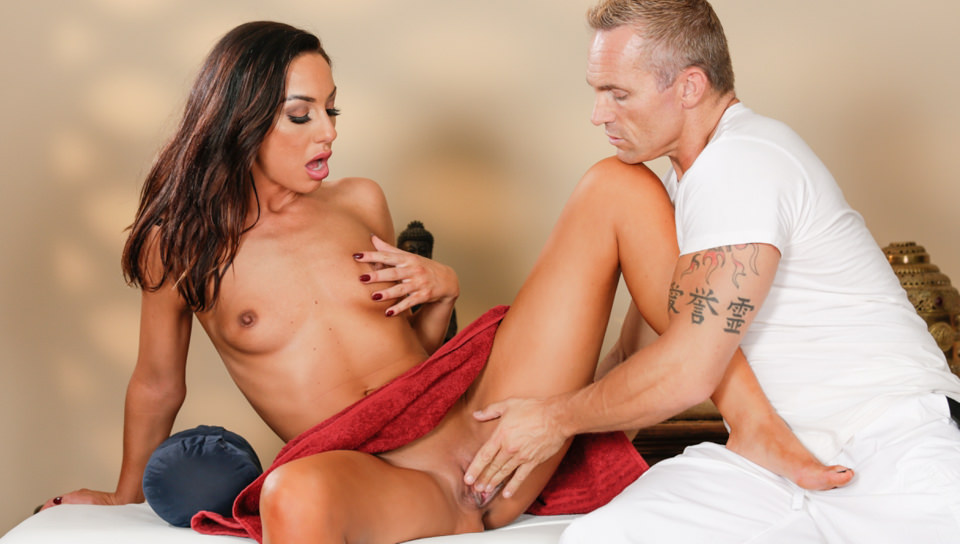 Help Me Get My Car Back, Scene #01: Tiffany Brookes, Marcus London - Hey guys!
Marcus London here, preparing for my fabulous client, Tiffany Brookes. My camera is all set up and I'm ready to get it on! Tiffany is a stunning brunette with a perfect 10 figure, long silky legs and the sweetest boobs that you just want to suck on. Her boyfriend paid for her treatment today, what a nice guy, if he only knew the things she did to me to get her car back! You see, Tiffany just moved here from Texas, scoring a new job, but her car was back south and had no idea how she was going to tow it all the way here since it would cost almost 2 grand. I came up with the best story, telling her a good friend of mine that worked in the towing industry owed me a favor and could definitely hook her up. Tiffany knew there would be a catch; after all, the chick was smart enough to know a favor equaled a favor. Tiffany wanted a guarantee that I would keep to my word, so she spread her legs out, rubbing my cock with her foot, yeah, this can, without a doubt work. I place my fingers inside the Texas slut, pushing hard, squeezing her g-spot making her squirt on the table. She wanted to fuck my cock, so how could I deny her such a tantalizing request? Fucking her spread eagle on the table, I wanted her to taste my cock; she gets down on her knees blowing me demanding I cum in her mouth. So I give her what she wanted, a mouth load of my cum on her face. Tiffany asks when I could call my guy to hook her up her with the car, but I kind of just remembered...he moved to Canada. Sorry Tiffany!
Cheers,
Marcus London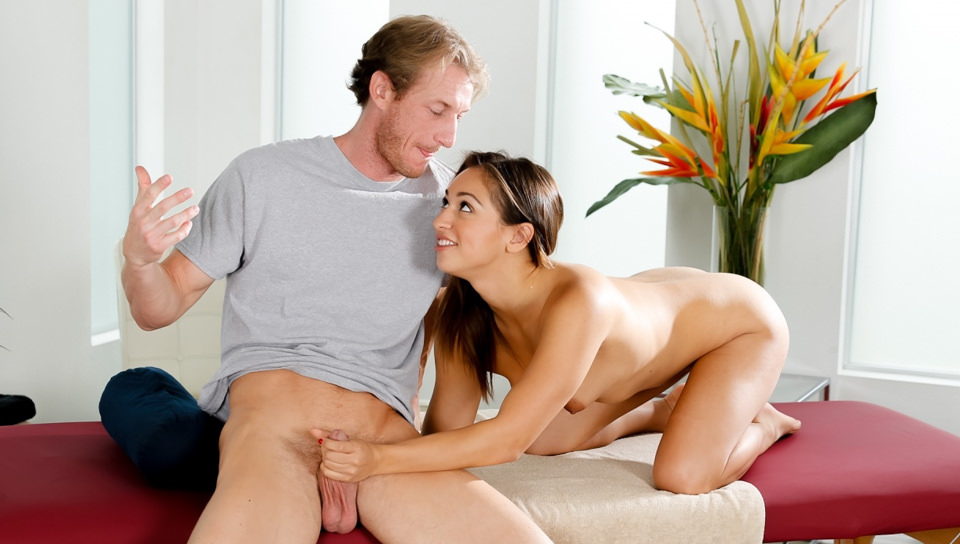 My Boyfriend's Gay Friend, Scene #01: Sara Luvv, Ryan McLane - Ryan is patiently waiting for his next client Sara. She has been in a relationship for ages and her boyfriend likes to stir shit up to ensure that she isn't jealous when her boy goes out with his buds. But Sara allows the whole secret slip. In a wild attempt to keep his buddy's reputation clean with his girl Sara, Ryan admits to her that he's the one who's gay. But we know different. Guys will be guys, and this one's hurtful. Ryan comes up with a plan to get his buddy back, by fucking his girlfriend's na?ve wet pussy wild with his totally non-gay cock. Sara is impressed, and when the whole trick is finally let free, Ryan has what he wants, revenge. But, that's not all. Sara has finally learns that it's the other way around, her boyfriend's the one who takes it! What better way to bring down a filthy lying bastard than to fuck his innocent teen girlfriend?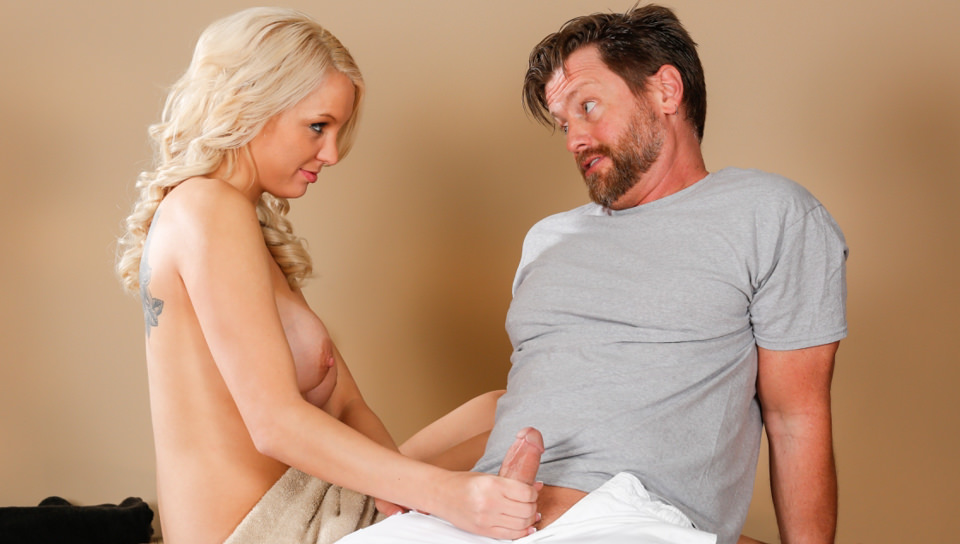 Influence Me Too, Scene #01: Kenzie Taylor, Eric Masterson - Hey Guys!
Eric Masterson is here and ready for your entertainment! Me and my buddy Steve were supposed to go too The Iron Chicken concert, but it was his and Kenzie Taylor's anniversary so he had to bail. Who cares about a 6 month anniversary anyway? Regardless, he asked me to hook her up with a massage and that's exactly what I was going to do... I get started on her back where we engage in a conversation about how insecure Kenzie is knowing that Steve blows all his money on strip clubs instead of spending time with her at home. This chick didn't get how us guys think, I mean, we have to get off someway or another. Trying to make Kenzie more at ease, I put my hands on her ass explaining there was a lot of tension and Steve was adamant that I would massage her firm tits. Kenzie bragged about how it was their anniversary in 2 weeks, but I acted surprised like I didn't know and purposely made her feel bad because it was the same day as the concert. Being two grown adults, we managed to come to some sort of 'arrangement'. I told her I would talk to Steve but she would have to get down on her knees and suck my cock. Kenzie refused at first but after a little influence and persuasion, she was over my dick. Looking at her sweet ass, I ripped off her thong, spread legs and fucked the shit out of her. When I came all over her stomach, I had to mention once again that this had to be our little secret, because if she ever said one word to Steve about it, those little cameras I pointed out to her would reveal exactly how much of a slut she was. And no guy wants to hear that, especially on their anniversary!
Cheers!
Eric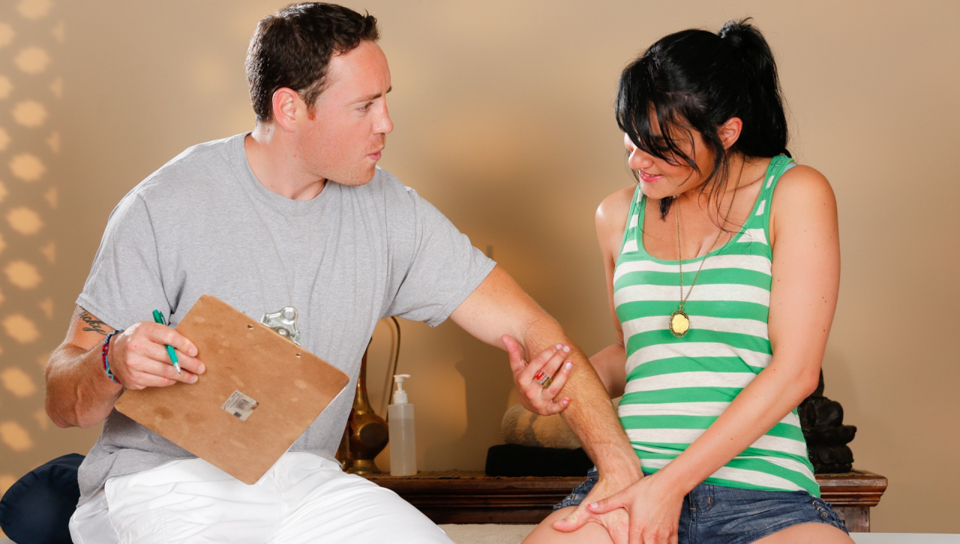 Undercover Masseuse, Scene #01: Charley Chase, Romeo Price - Hey Guys,
When I saw Charley Chase come into the spa today my heart sunk she is stunning! She knew exactly what to say to get me going. I would have no trouble getting to massage her perfect tits with those ripe nipples, and her smooth ass. She was happy to show me that her crotch was tense, and all I had to do was sit back and assure her that I'm a professional. It was clear that she was here for a happy ending, and by the way she was moaning and groaning on the massage table I was finding it hard to conceal my rock hard cock! I finally got to the bottom of her tricks when she finally revealed that she's my fianc?'s fucking girlfriend! My fucking fianc? hired her friend to expose us! I'm ruined. FUCK. Bet she'll be back for more though
Romeo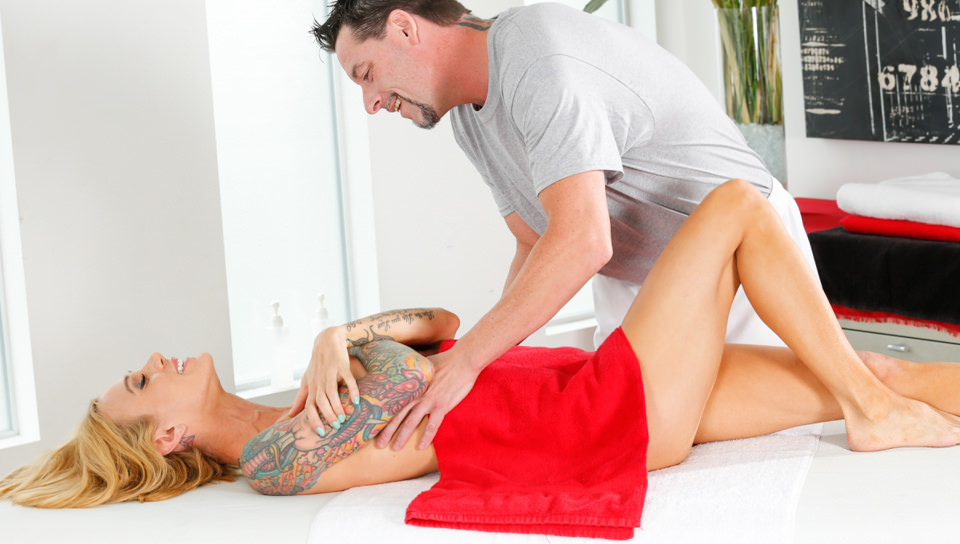 Tickle And Tease, Scene #01: Sarah Jessie, Jack Vegas - Sarah Jessie has been seeing Jack Vegas for a massage for a couple months to help her work out the issues with her shoulder. Today, she is enjoying her massage more than usual, so he thinks of how he can get a blowjob out of this. He isn't used to all his clients moaning so much on the table. Sarah's legs and tits are rather ticklish and he likes how she laughs when he tickles her, and can't resist teasing her tits and pussy a little. He makes good use of his oily hands, and as he edges closer to her pussy she begins to get a bit nervous. When he tries to massage her tits, she says she's okay without a tits massage, but he continues to tickle her tits until she agrees to suck his cock so he'll stop. She must be really ticklish. She knows what she's doing, and since she always thought he was kind of hot, she wants his cock instantaneously. As soon as he whips his cock out, she's giving him the blowjob he's always wanted. But, not without tickling her to remind her why she's giving him the blowjob in the first place.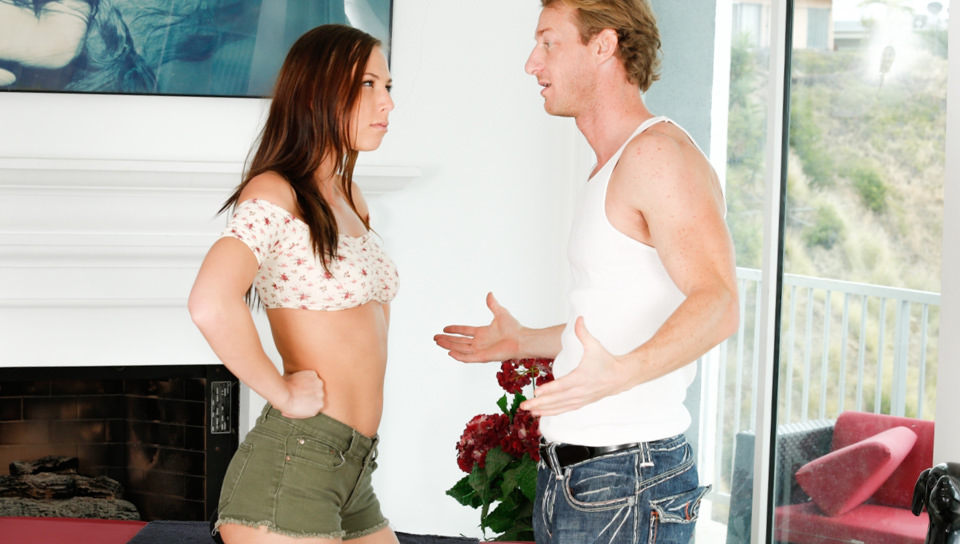 Show Me What You Do, Scene #01: Aidra Fox, Ryan McLane - Suzie... or is it Lucy that's been blabbing? Aidra has always been suspicious the whole time, but she challenges him to prove that he's not bringing his clients into their home and fucking them silly. She devises a way to catch him in a lie. She tells him that he should give her a massage just like he does to all his clients. Ryan takes the challenge, but how will he keep from fingering her wet pussy on the table, and seducing her until she'll blow his big cock? Well that's exactly what Aidra wants, she wants him to lose control and shove his cock deep in her hungry throat. Maybe then she'll finally have the proof she needs to get Ryan begging to take her back. Ryan makes the mistake of wanting the taste of her sweet pussy on his lips. Aidra knows she's won instantly, and is already finding herself more powerful from the first lick till the last.
Want some more? Check the site.
| | | |
| --- | --- | --- |
| | Older | Newer | |