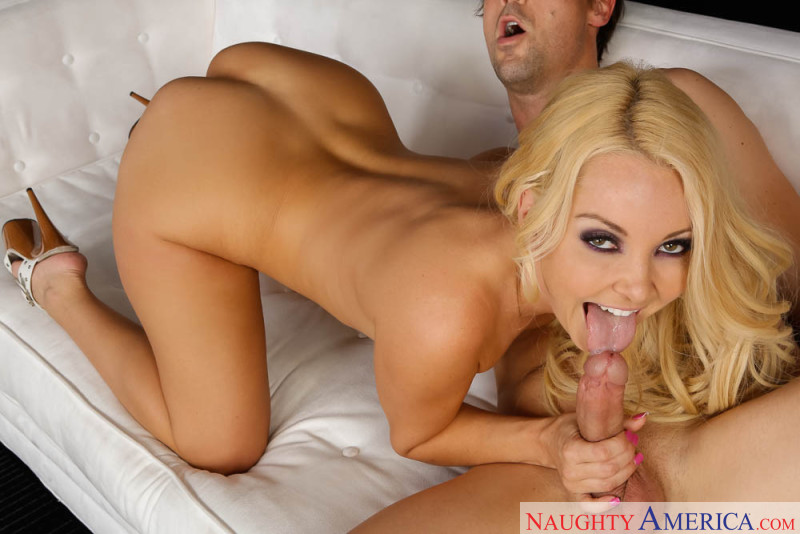 Aaliyah Love - Richie just moved out of his dad's house and into his bachelor pad. He just had to get out of his dad's house because his dad's new girlfriend, Aaliyah Love, is so hot and Richie can't handle himself in front of her. The temptation to bang Aaliyah is just to high. Unfortunately, he couldn't stay away from her for too long because Aaliyah stops by his new place with a house warming gift, but what she really wants to do is warm up his cock in her pussy. Richie finally gives into temptation and fucks his dad's hot girlfriend.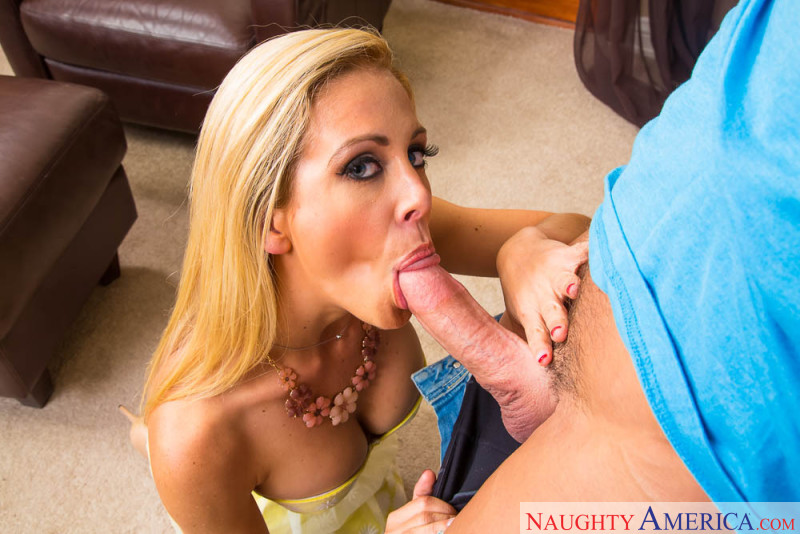 Cherie DeVille - Cherie DeVille has been spending way too much of her boyfriend's money on Cyber Monday. Her boyfriend's son, Johnny, makes it a point to take her credit cards away so that she can stop spending. Cherie NEEDS to shop though. She offers Johnny a deal better than anything found on Cyber Monday. She offers to fuck him in exchange for those credit cards he just took away. This is one bargain Johnny can't pass up.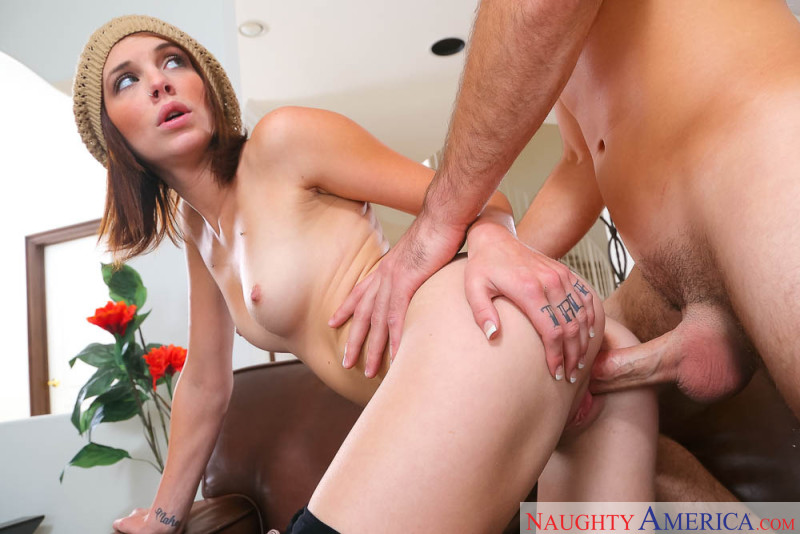 Kiera Winters - Daniel comes home after being in Alaska for a long time. He's greeted by his dad's new girlfriend, Kiera Winters. Kiera finds Daniel's scruffy beard kind of cute and decides to give him her tight pussy as a welcome home gift. Of course, she makes sure to get a mustache, and beard, ride from Daniel.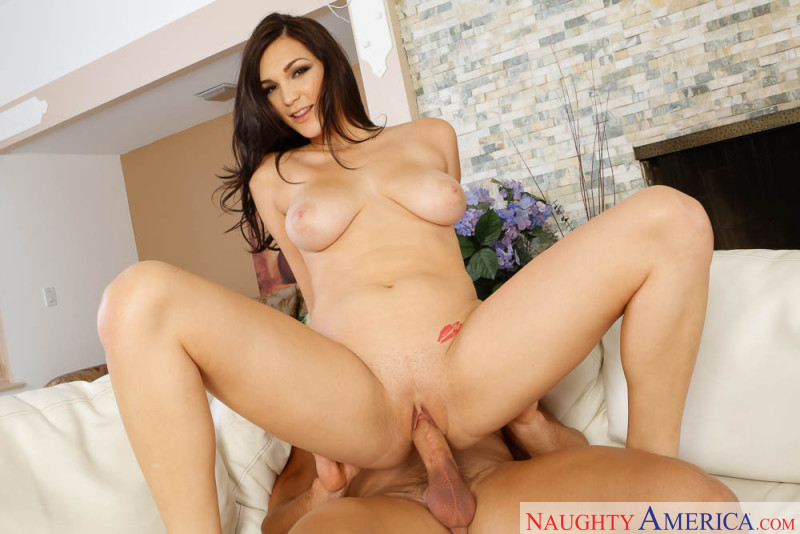 Holly Michaels - Holly Michaels wants to go to this wild and crazy party at the lake, but she needs a companion to take care of her once she gets too wild. Her boyfriend didn't want to take her so she asks his son to join her. He really doesn't feel like taking care of Holly all night. Holly promises to make it worth his time if he goes. She takes care of his dick in order to get him to take care of her at the party.
Alexis Adams - Alexis Adams has a thing for her boyfriend's son. So much so that she watches him change without his knowledge, but she finally gets caught. Well her boyfriend's son doesn't mind too much seeing as he watches her change as wll. They take the next logical step and run to the bedroom to fuck. They know it's wrong but it feels so right.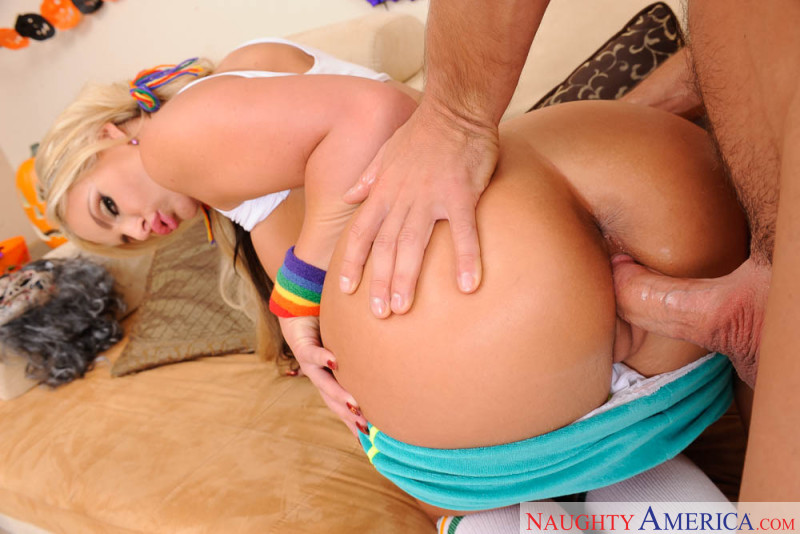 Phoenix Marie - It's Halloween time and we have a treat for you, Phoenix Marie! Phoenix is roller skating over to Johnny's dad's house so they can go to the party together. She knocks on the door, but no body answers, she opens it only to be scared by Johnny in his costume. Phoenix is upset that she won't be able to go to the party because his dad is in bed and not feeling well. She tells Johnny to go in his stead, but Johnny doesn't really do parties. Luckily Phoenix thinks they can skip the party and treat each other to some hot sex. On top of that, Phoenix swallows Johnny's sweet load. You are what you eat right? Staying at home for Halloween never felt so good! Happy Halloween!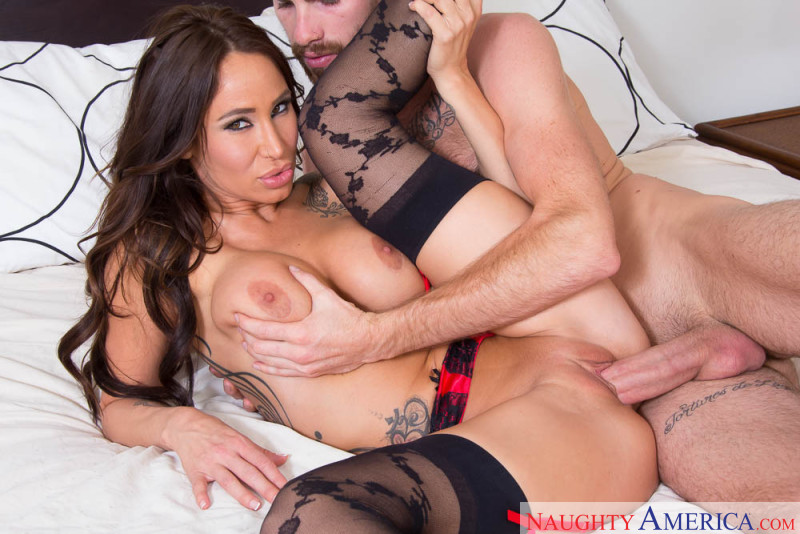 Sandee Westgate - Sandee Westgate has a new boyfriend. Her boyfriend has an adult son who just got in the night before and Sandee decides the best way to introduce herself is to head on over to his room in her sexiest lingerie and give him a morning blowjob . Of course her boyfriend's son is surprised to wake up to a hot women sucking on his cock, specially after he finds out that it's his dad's new girlfriend. Sandee really needs younger cock though and as soon as she pops her tits out her boyfriend's son calms all his fears about fucking his dad's hot girlfriend.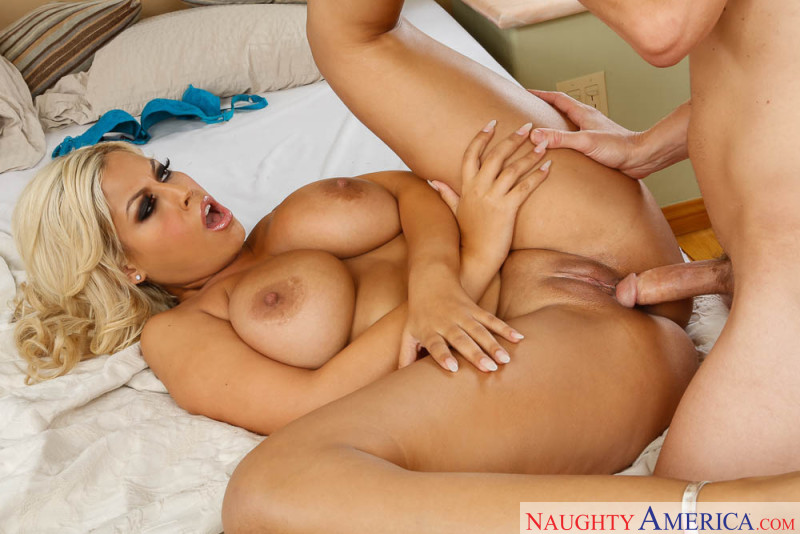 Bridgette B. - Bridgette goes upstairs to check on her boyfriend's son Richie all the while trying to flaunt herself hoping he wakes up to it. Bridgette gives him a nudge to wake him up and explains that she's up there because she knows he is afraid of the dark and saw his light on, at least that's what his dad told her. Bridgette thinks Richie will be better off being up there with him and hops onto his bed He questions her actions and she reveals why she's really up there by putting her big tits right in his face! Bridgette is lonely, horny, and wanting to be fucked while Richie's dad is out of town. Richie facing no options other than to fuck this beautiful blonde big tit Latina and he finishes it off by dropping his load in her mouth.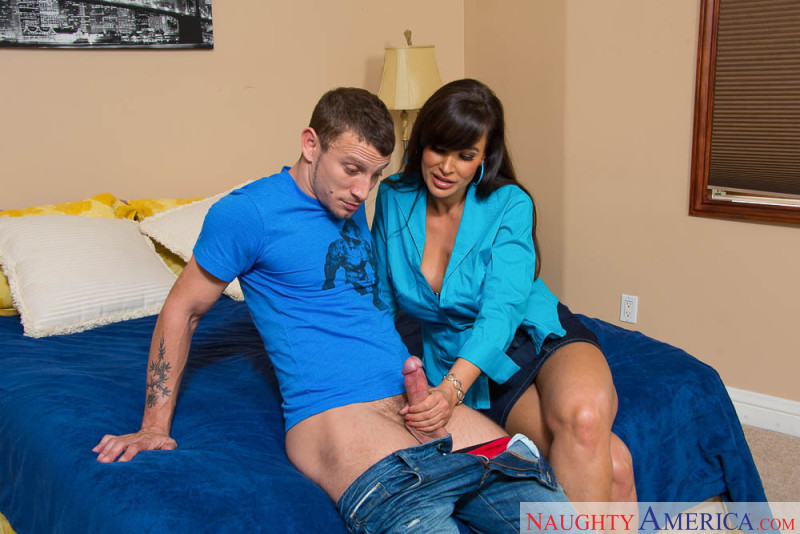 Lisa Ann - Pete is sitting in his room moping when he gets a knock on the door and it's his dad's girlfriend. He was suppose to meet his dad and her for lunch before his dad left on his business trip. He invites her in to talk and tells her that he didn't go because he was worried that if he didn't bring his grades up he was going to have to pay rent! Lisa calls him out for believing that he has a crush on her. Pete admits that he does and that he is sad because she is his dad's girlfriend and he doesn't stand a chance with her. Lisa has an idea to get pass their awkward stage! She starts to rub his cock through his pants, then whips it out and starts stroking it. Not long after those sexy lips are tightly wrapped around his cock and he is banging his dad's girlfriend all over his bed. Pete's gloomy days are going to be over knowing that he gets to bang his dad's girlfriend whenever he leaves!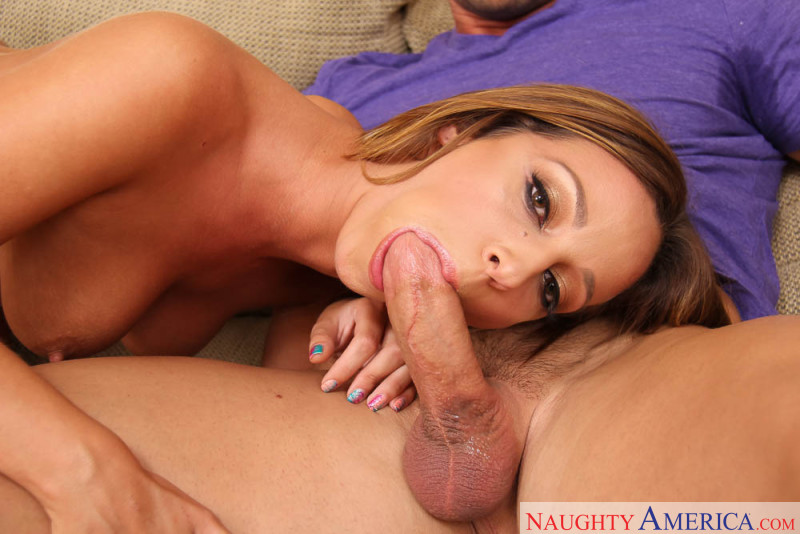 Jada Stevens - Jada Stevens just got back from playing some basketball with her boyfriend's son, Johnny. Johnny is a little curious how a man as old as his dad can keep up with such a hot young thing like Jada in bed. Jada has a secret, she plays with herself when Johnny's dad can't do the job. She shows Johnny exactly how she pleases herself and he can't help but lick her sweet pussy before shoving his cock inside her. They both know its wrong since she's his dad's girlfriend, but it's hard to resist their temptations.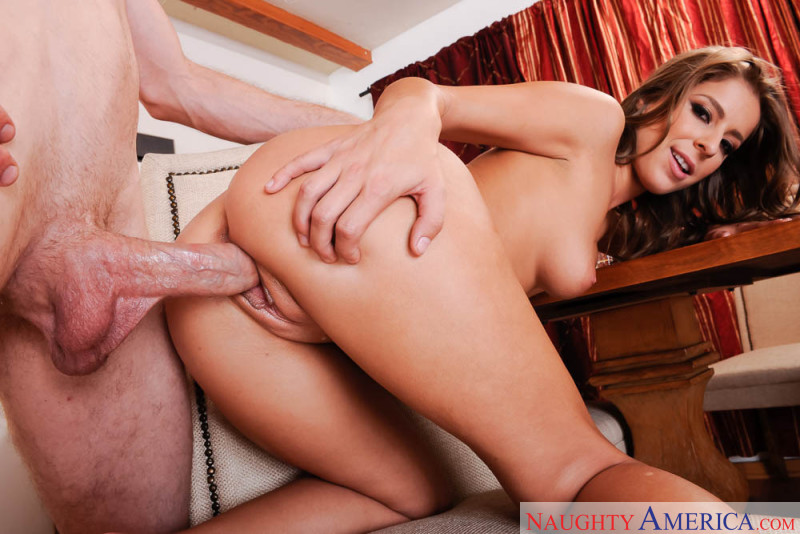 Presley Hart - Presley Hart's boyfriend is a little to old to satisfy her anymore. He's 60 years old! Presley really misses hard cock inside her, so she decides that the perfect person to fill her is her boyfriend's son. He's a little reluctant at first, I mean it is his dad's girl, but she is HOT! He would be crazy to turn down her request.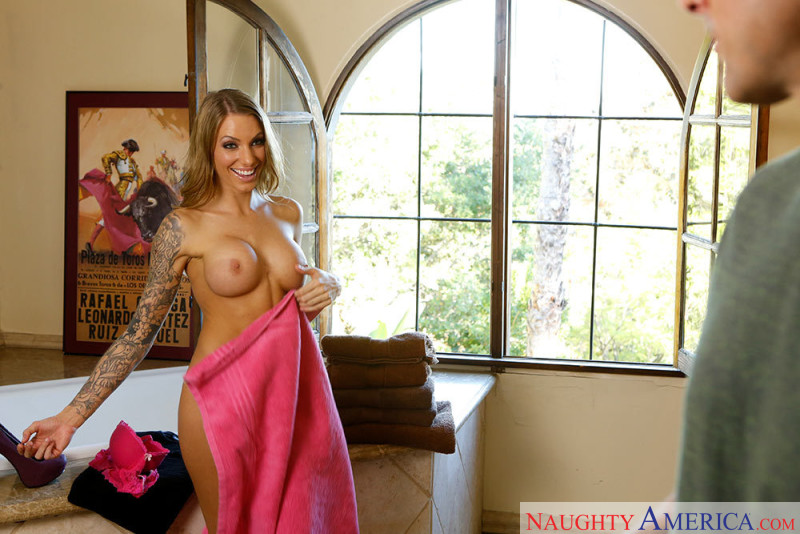 Juelz Ventura - Juelz is doing her makeup in the bathroom with just a hot pink towel on when her boyfriend's son comes in to grab some shaving cream. She's actually happy that he came in because she walked to talk to him about the awkwardness of dating his dad and being near the same age. He assures her that he's happy for them and nothing is wrong. She just wanted to ensure everything was OK between and she start to pick up her things to change. Like a gentlemen he attempts to leave the room but, she doesn't want him to leave stating they're are past that point. Well, he quickly passes the point of no return when he fills her mouth with his cock, then dropping a nice load for her to swallow.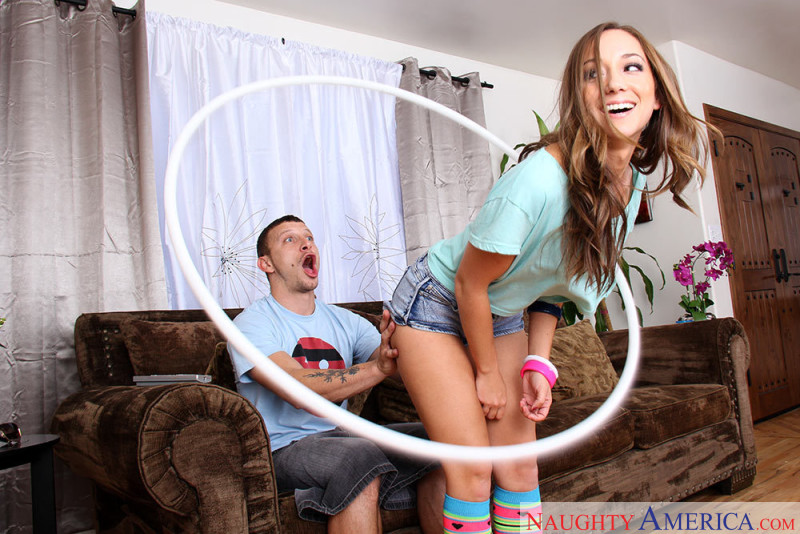 Remy LaCroix - Remy LaCroix has her hula hoop ready and is set to go hit up the rave with her boyfriend. He ditched her to go to work though. She decides to ask her boyfriend's son if he wants to take her, but raves aren't really his thing either, but fucking is definitely his thing. Remy makes him a deal, she'll ride his cock if he takes her to the rave. While dad's away his boy will play. One fuck later and Remy and her boyfriend's son are headed to the rave.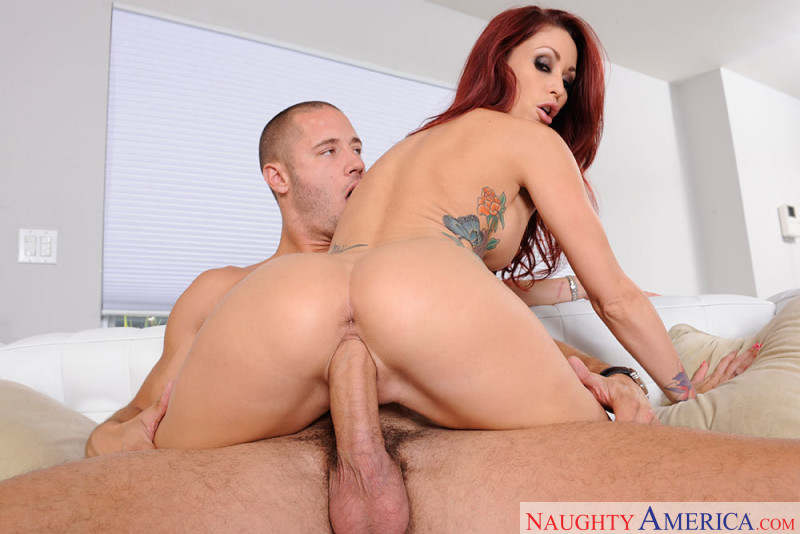 Monique Alexander - Monique Alexander is horny and she decides while her boyfriend is away to fuck his son.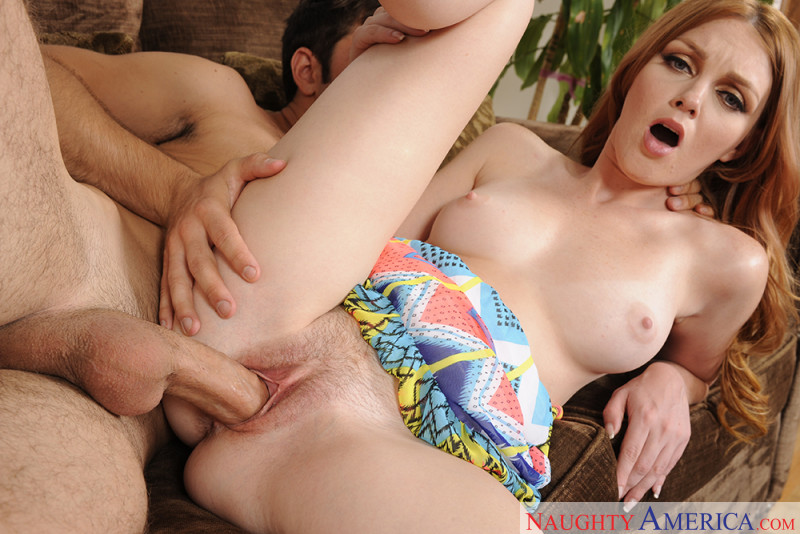 Marie McCray - Marie McCray is home and her boyfriend's son is there. So she decides to take advantage of him while her boyfriend is away.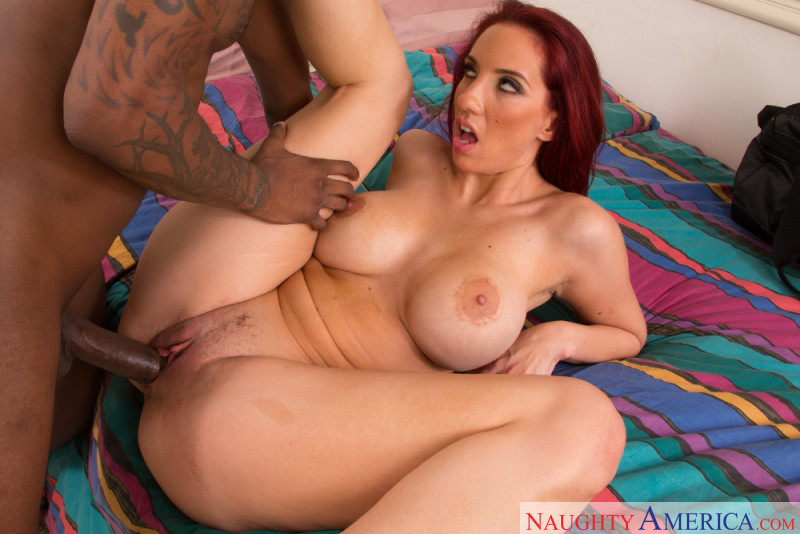 Kelly Divine - Kelly Divine uses her big ass and tits to fuck her boyfriends son and ride his cock and have hot anal sex.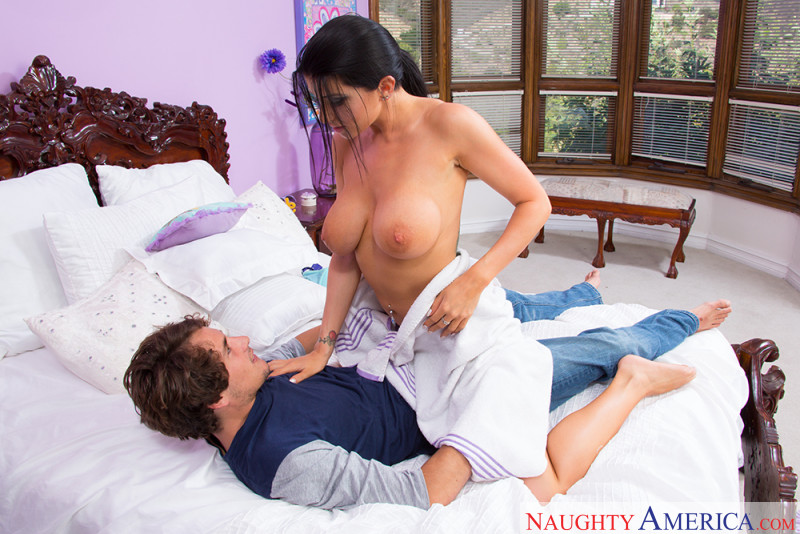 Romi Rain - Romi Rain gets walked in on while getting out of the shower and she decides to fuck the guy who saw her naked!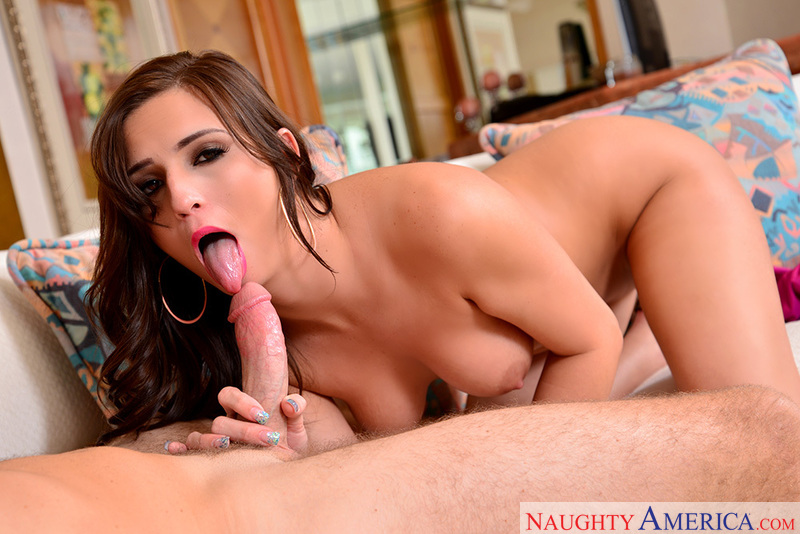 Kylie Kane - Kylie Kane is horny and ready to fuck so she decides to have her pussy fucked by her boyfriend's son.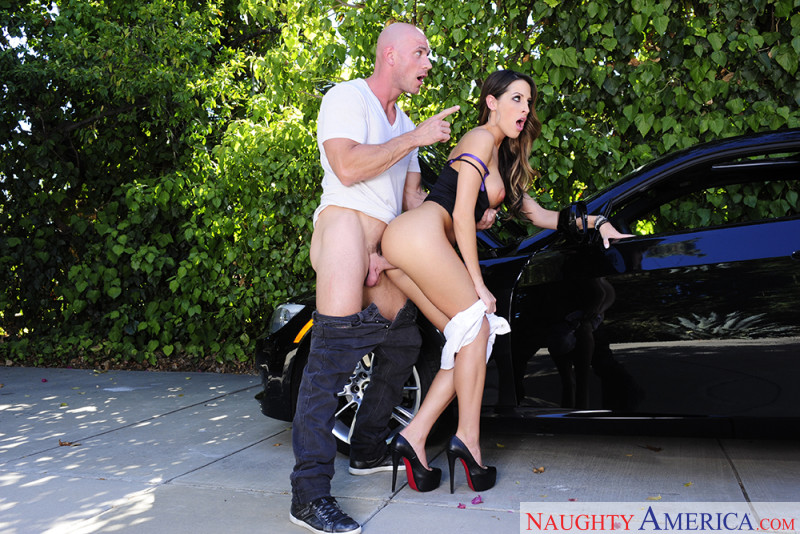 Kortney Kane - Kortney Kane is stuck because her car broke down so she gets her boyfriends son to come and fuck her to safety.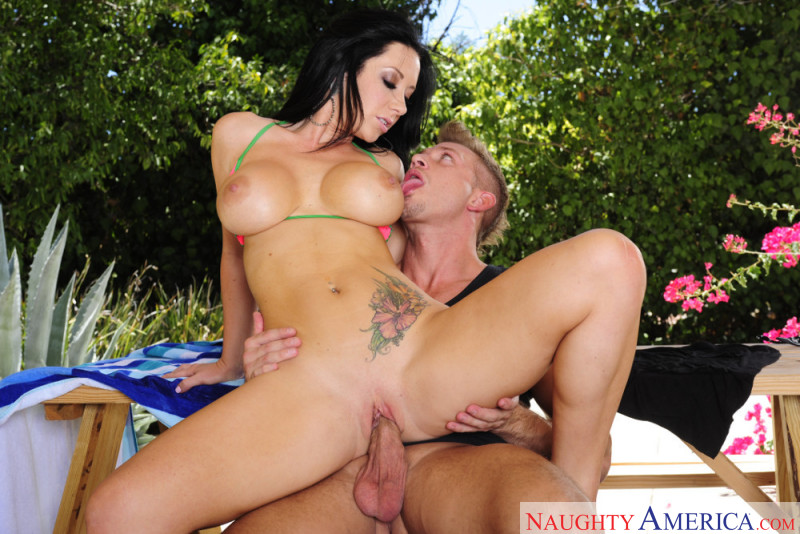 Jayden Jaymes - Jayden Jaymes teases her boyfriends son then decides to fuck him outside.
Want some more? Check the site.
| | | |
| --- | --- | --- |
| | Older | Newer | |