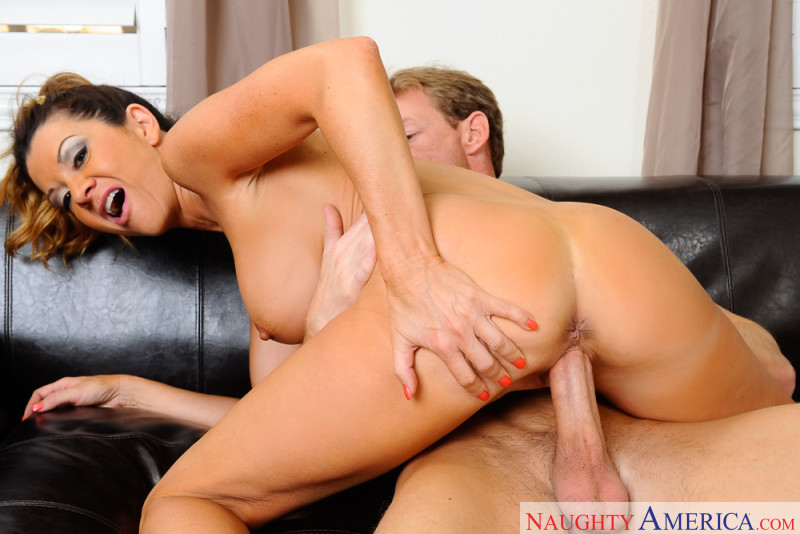 Raquel DeVine - Raquel is using her tried and tested work out video when Ryan, her son's friend knocks at the door. She tells him to come in only to find that his friend isn't at the house. He tells her to stop working out because what she's doing is embarrassing to him. She wants him to show her some exercises and he lets her know that she needs to stretch first. Thrusting her ass right into is cock gets him a bit aroused and Raquel takes notice. Seeing an opportunity to work out her upper body, specifically her jaw muscles, she drops to her knees and starts blowing her son's friend before he can escape the awkward situation. He better hope her son doesn't return home too soon.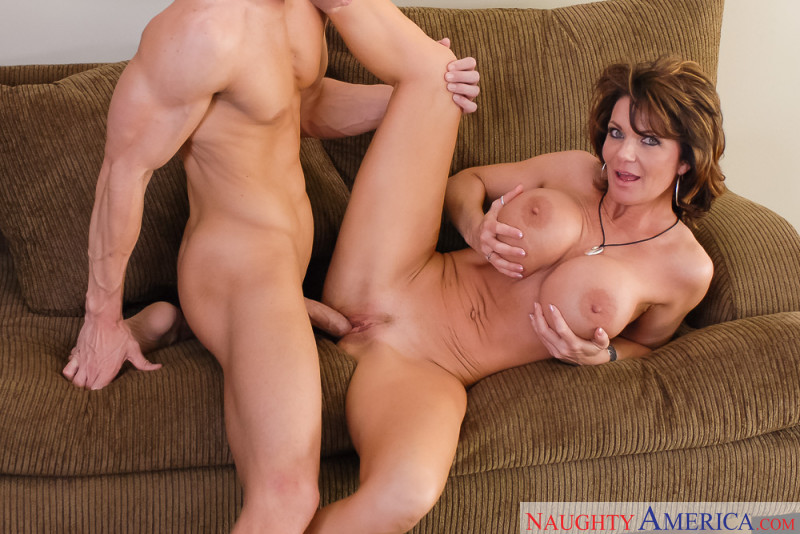 Deauxma - Since Deauxma got divorced, she's been neglecting some important things, like getting her oil changed and getting laid. Lucky for her, Johnny is there not only to poke a dipstick in her car but also to poke this sexy mature lady with his own dipstick ... cuz ya know everyone loves a lube job.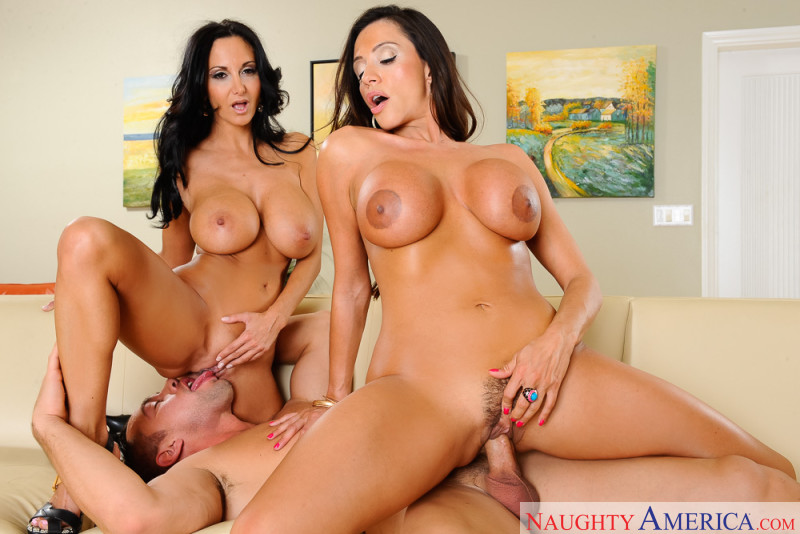 Ariella Ferrera & Ava Addams - Johnny stops by Ariella Ferrera's house to drop off some flowers in celebration for Mother's Day. Ariella is Johnny's friend's mom, but he considers her a second mother. Ariella's friend, Ava Addams is also over. She thinks Johnny is kind of cute and wants to know if he brought her friend Ariella anything else...like his cock. Ava convinces Ariella to join her in a hot threeway with Johnny.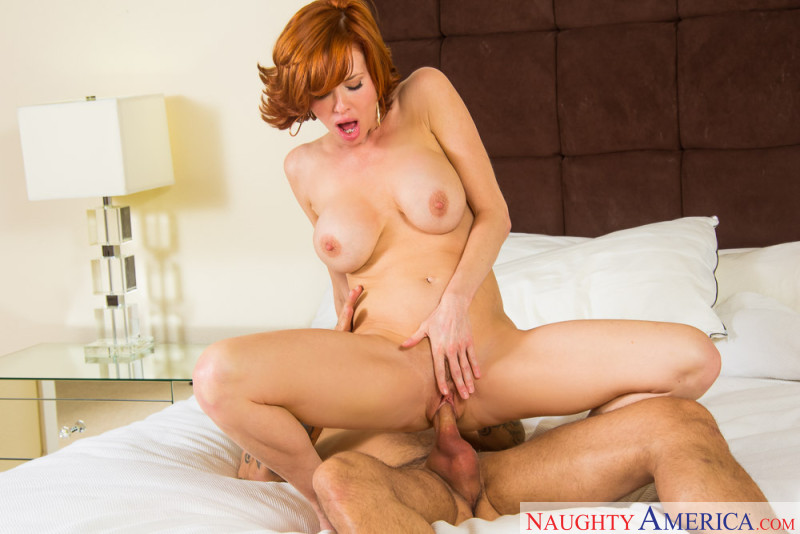 Veronica Avluv - Veronica Avluv is so thankful that her son's friend, Alan Stafford, replaced her brakes for her. She just doesn't trust mechanics as they are always trying to rip her off. She goes to pay Alan for the parts but she has no cash on her. She feels bad sending him off without some sort of payment so she decides to give him something he's always wanted....her wet pussy. Veronica has Alan fuck her any which way he wants.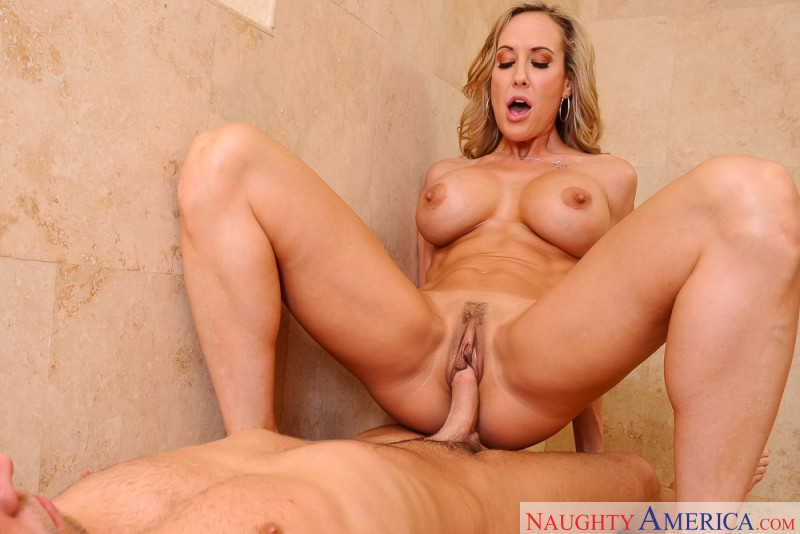 Brandi Love - Brandi gets home from work and catches her son's friend in the shower. She starts to have a conversation with him while she's getting herself undressed. After she's completely naked, she lets Seth know that her son won't be back for at least a hour and gets into the shower with him. Seth is a little embarrassed because she caught him stroking his junk. Brandi then offers to use her hands as she drops down to her knees. Seth gives her the obligatory, what about your son but, deep down inside he knows having a chance to fuck Brandi is like a dream come true.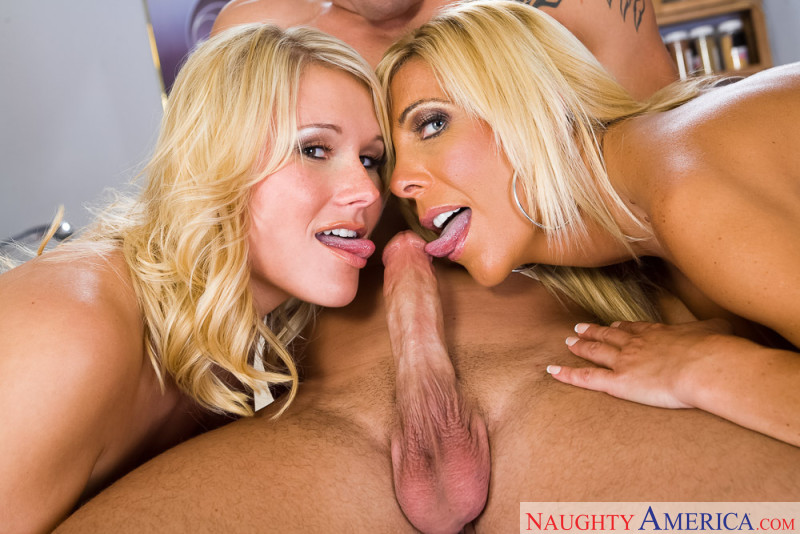 Misty Vonage & Juliana Jolene - Once Misty Vonage gets the taste of hot young cock in her mouth with her son's friend Alan, she decides she wants to get lucky with another of Tommy's friends: Derrick. So when he asks if it's ok if he brings his girlfriend, Juliana Jolene, that's even better. Now it's a party!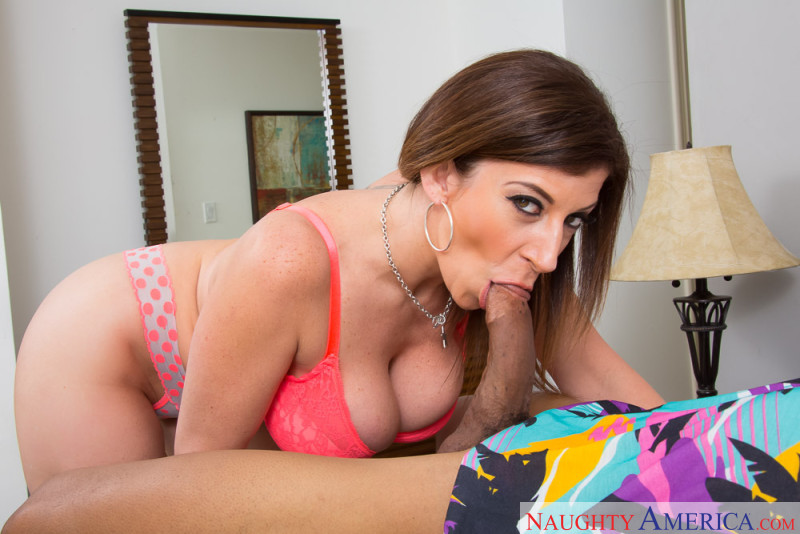 Sara Jay - Ethan stop by to visit his friend, but his friend is still busy at work. His friend's mom, Sara Jay, asks Ethan to stay a while. Sara knows that Ethan's 21st birthday was only a few days ago and she wanted to give him a present, so she leads him into the bedroom, dresses up in some sexy lingerie, and has Ethan bang her brains out.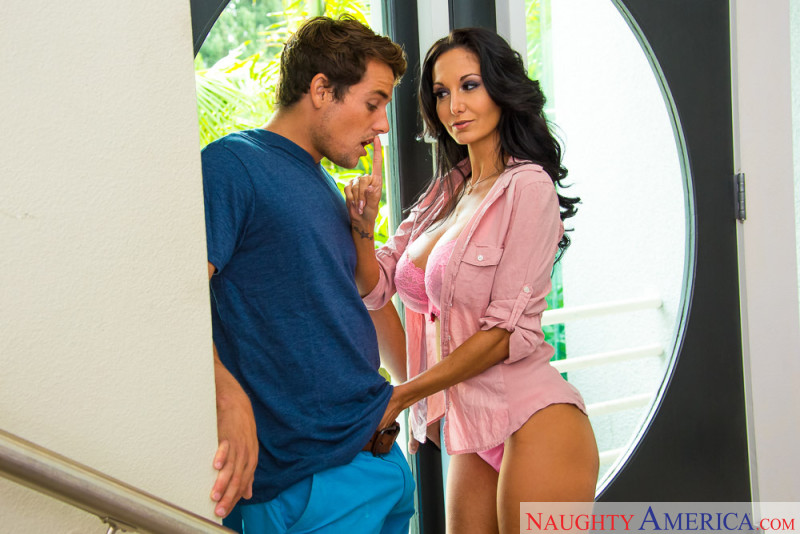 Ava Addams - Ava Addams has been cheating on her husband with a hot young stud. When her son's friend, Tyler, catchers her in the act he asks her about it. Well Ava is not one to leave things to chance, she wants to keep her nice house and her family. In order to ensure that Tyler won't let the cat our of the bag about her infidelities she makes him a proposition. She fucks Tyler like he's never been fucked before in exchange for Tyler's silence. He would be crazy to turn down an offer like that so he obliges.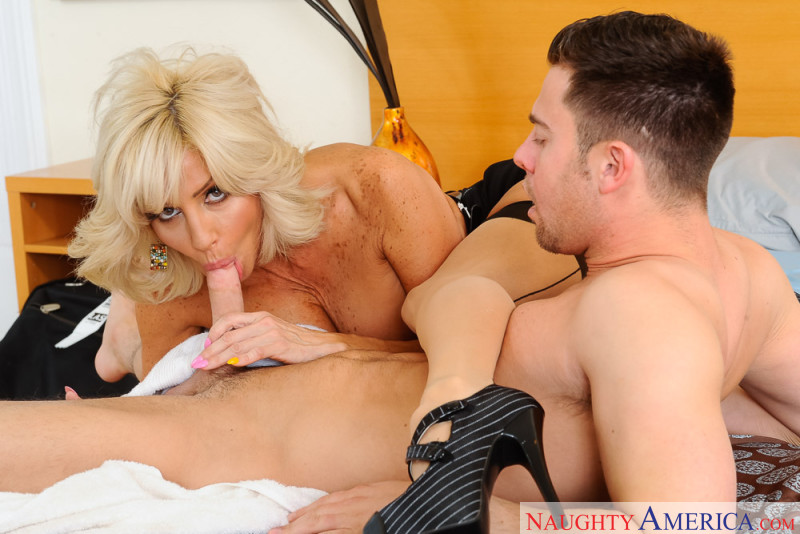 Tara Holiday - Tara takes a peak into the room Seth is going to be sleeping in while he stays over her house with her son. Tara checks to see if Seth is in the bathroom and is happy to see that he's only in a towel. Seth has a kink in his neck from the airplane ride, luckily Tara is a masseuse and can take care of that problem so he and her son can go out tonight. She has him lay flat on the bed and gets a bit more comfortable pulling over her shirt and bra while he can't see her. She then rubs some lotion on her tits and starts to give Seth a massage. Seth knows the feeling between a pair of hands and a pair of tits. He thinks it's a bit awkward for his friend's mom to be doing this but, she assures him that she's a professional. The funny thing is she thinks his neck is located on his cock.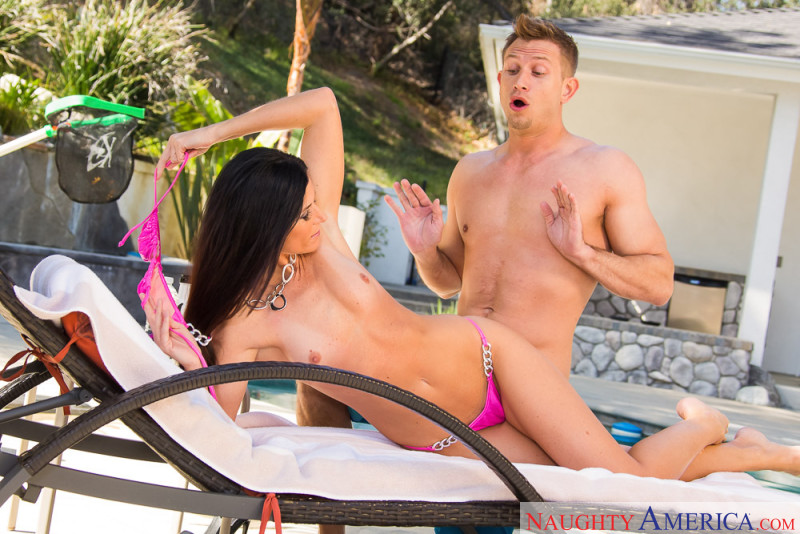 India Summer - India is out sunbathing by her pool when her son's friend Billy comes by to clean it. He explains to her that her son paid him 100 dollars to clean it for him. Seeing that he was done with the pool, India was not going to let Billy's idle hands go to waste. She has him rub some sun tan lotion down her legs and back. Feeling awkward he asks her if she needed anymore lotion, she flips over drops her top and says she needs some on the front. Billy doesn't think this is appropriate behavior for his friend's mom but, all she wants is someone to rub some lotion on her chest. It isn't as if she wants to suck Billy's big dick, get fucked by him, and then take right on her face. What kind of mom would she be if that were to happen.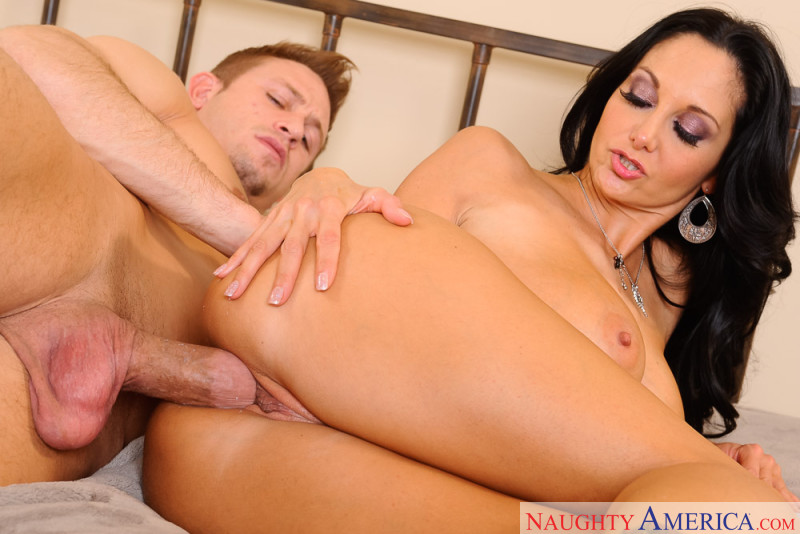 Ava Addams - Ava Addams calls her son's friend over to help her fix a light in her bedroom. In reality, Ava just wanted some cock and she used the broken light as a ploy to get him over. Ava knows that her son's friend wants her because she always catches him looking at her huge tits. Well, Ava always wondered what his cock felt like inside of her. She finally got him alone, undressed, and got that big cock of his inside of her.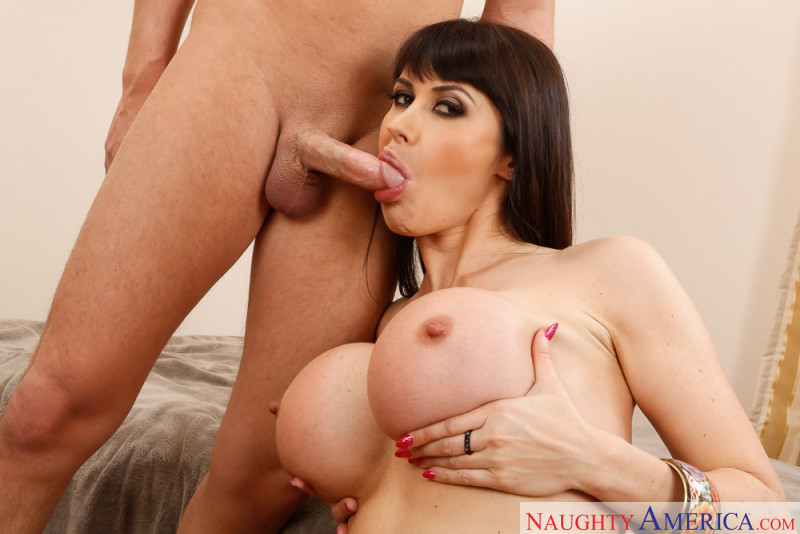 Eva Karera - Eva is nice enough to let her son's friend Seth, stay at their house. While she's getting ready for her date, Eva gets a call from him telling her he has to cancel. Seth sees this opportunity as his moment to shine, he tells her that she can just go on a date with him. Eva likes guys who drives nice cars and can take her out for expensive dinner which Seth can't do. Honestly she wasn't looking for a date anyway and Seth's sexy young energetic cock is just what this MILF has needed for so long.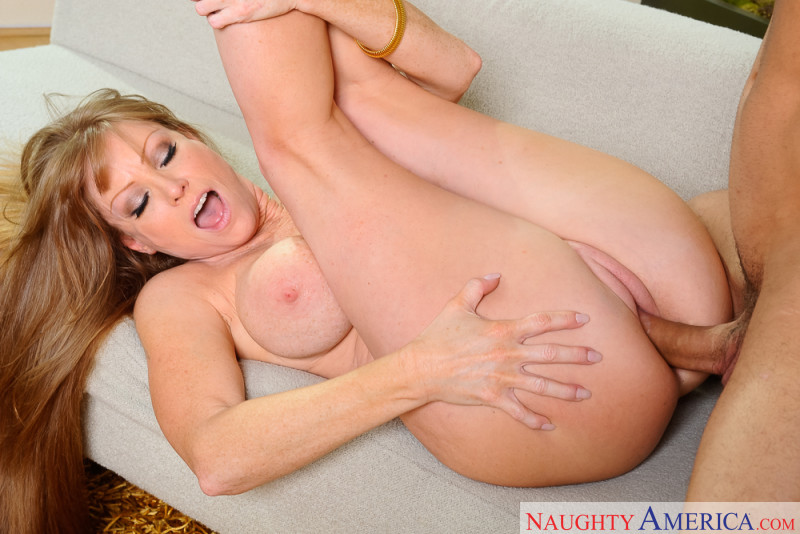 Darla Crane - Danny calls his friend's mom, Darla, over to discuss some important matters. Apparently, Darla's son is deep in debt to Danny. Darla wants to help her son out so she decides that she could help settle some of her son's debt the best way she knows how, by fucking her way out of it. She takes Danny's cock deep inside her in order to get her son out of deep debt.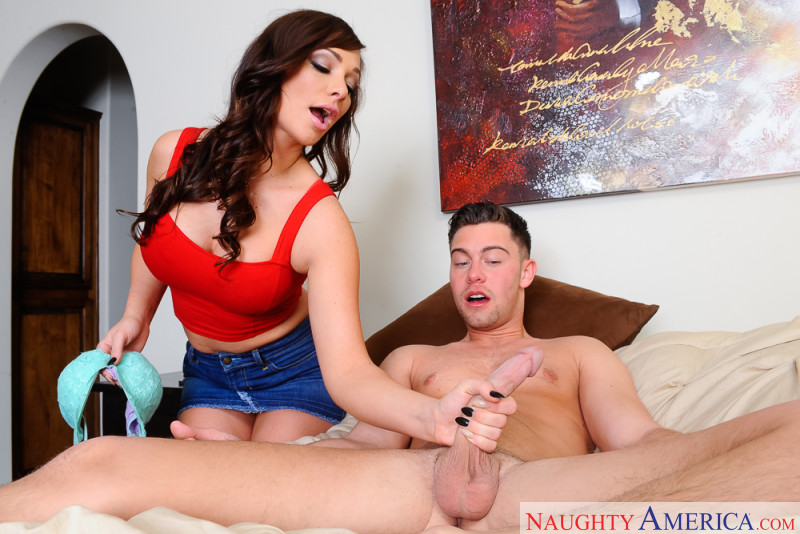 Destiny Dixon - Destiny Dixon catches her son's friend in her bed, completely naked and jacking off to her bra and panties. She can't believe that he doesn't have better things to jerk off to, like porn. She decides to teach him a lesson, by fucking his brains out! They say no good deed goes unpunished, but in this case it's more like no naughty deed goes unrewarded.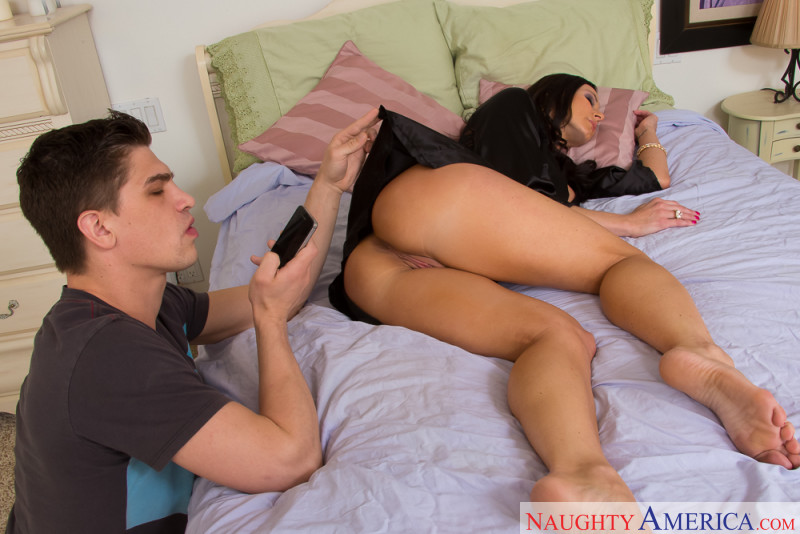 Kendra Lust - Bruce stops by to visit his friend on his break from college. His friend is out, but his friend's mom, Kendra, invites him in to wait. Kendra then excuses herself to take a nap while Bruce waits. Well Bruce walks in on Kendra while she naps and starts snapping some pictures of her. What Bruce doesn't know is that Kendra was awake the whole time. She calls him over to continue snapping some pics of her.....pics of her as she fucks him that is.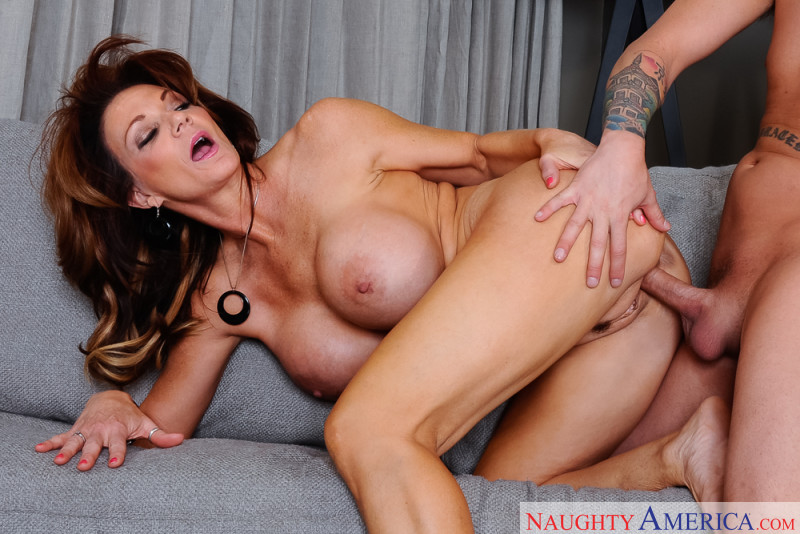 Deauxma - Deauxma catches her son's friend sticking his dick in a sandwich. Apparently, he's upset at his boss for making him go get his lunch. Being the nice women that she is, Deauxma decides to give her son's friend a hand in his shenanigans. She milks his cock dry with her pussy and has him jizz in her mouth. She then proceeds to spit the jizz out on the sandwich. Now her son's friend has a nice juicy cum sandwich to feed his dickhead boss.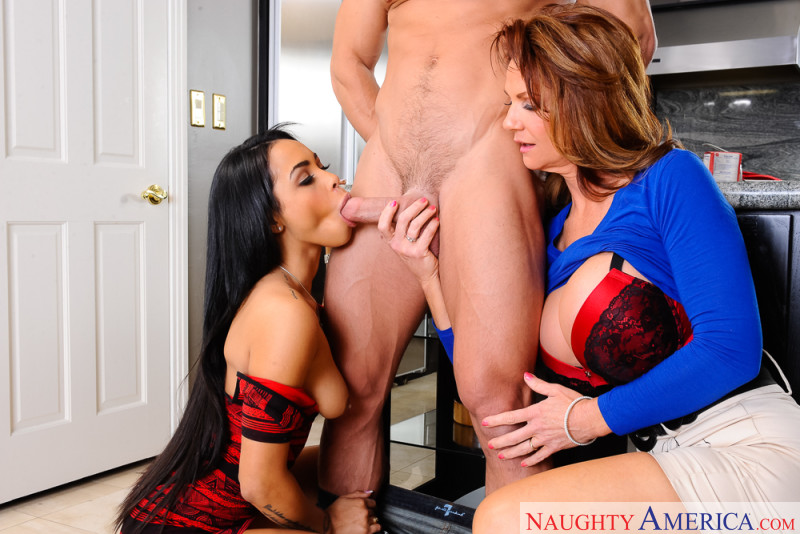 Deauxma & Gulliana Alexis - It's our 6000th scene here at Naughty America and to celebrate we bring you Deauxma making 6000 cupcakes. Her cupcake making is interrupted though when her son's friend's, Johnny and Gulliana, stop by to visit on their break from college. Deauxma wants to know all about their college life, their college sex life that is. When Gulliana reveals that she's only given head to a few boys at school Deauxma takes it upon herself to help her give more head. After all, Deauxma does have a sex blog. She decides to start by showing Gulliana the proper way to give a good blowjob and she has Johnny stand in for Gulliana to practice on. When Gulliana doesn't get the technique right Deauxma jumps in and shows her. She's a very hands on instructor. The fun doesn't stop there. She goes on to teach Gulliana how to properly fuck a guy and Johnny get's to sit there and enjoy every minute of it.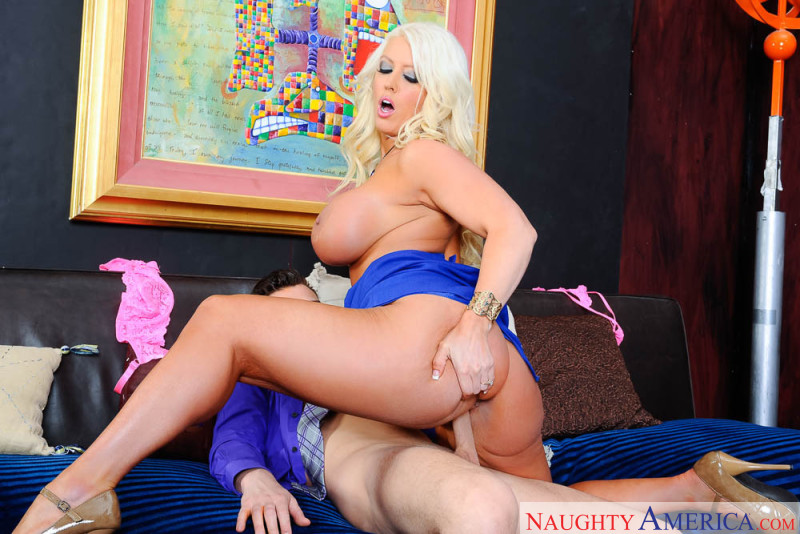 Alura Jenson - Seth's friend called his mom Alura to set up an audition for Seth because he wants to become an actor and Alura has the connections to make it happen. After a brief moment at the receptionist's desk he is invited into Alura's office. He spills his heart to Alura about being in the drama club and taking some acting lessons. Alura really isn't interested in what he has to say but, in his performance. She asks him if he knows what a casting couch is and while he has a clueless look on his face she pushes him against her couch in the office. Seth wants to know what this has to do with his audition, Alura lets him know that if he wants a part in any of her movies, he needs to please Ms. Jenson first!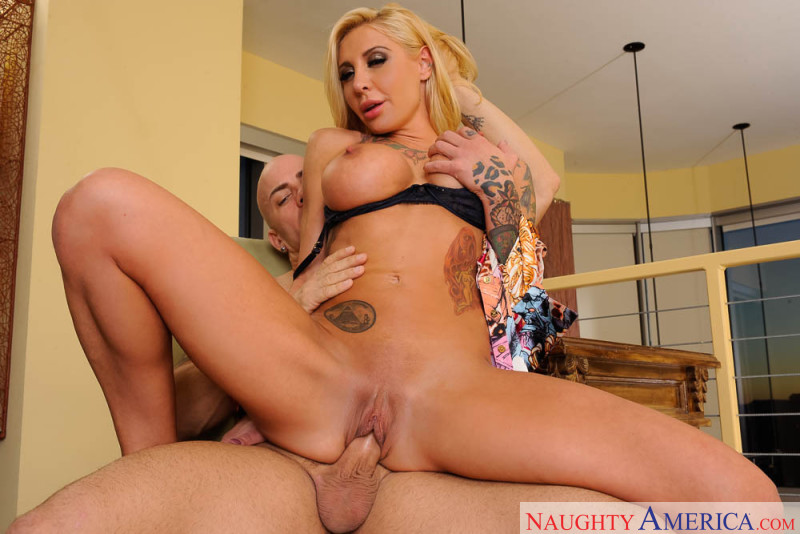 Pamela Balian - Pamela Balian calls up a male stripper to entertain her for the evening, but when the stripper arrives she realizes it's her son's friend. She would hate to see a perfectly good strip go to waste though, so she has him stay and do his job. Once he gets her nice and wet she wants more than a dance though, she wants his hard dick and he's more than willing to give her what she wants.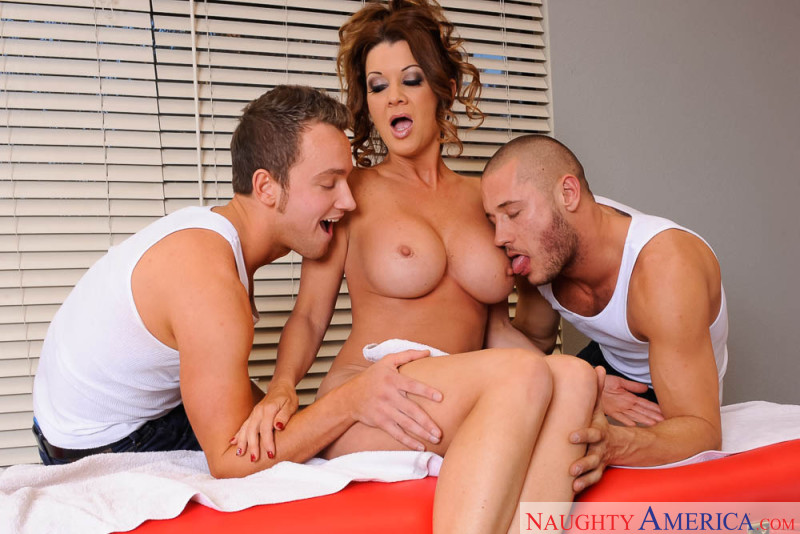 Raquel DeVine - Raquel DeVine has had a long day and she needs to relieve some stress so she calls up her favorite massage place and orders two guys to really get in there and take care of her kinks. She's surprised when the two hot studs that show up at her door are her son's friends. They assure her that they will keep the massage strictly professional, but after having their magic fingers work her back she wants to know how well their magic penises work her pussy. She takes cock from both her son's friends along with their jizz on her face. Talk about stress relief.
Want some more? Check the site.
| | | |
| --- | --- | --- |
| | Older | Newer | |