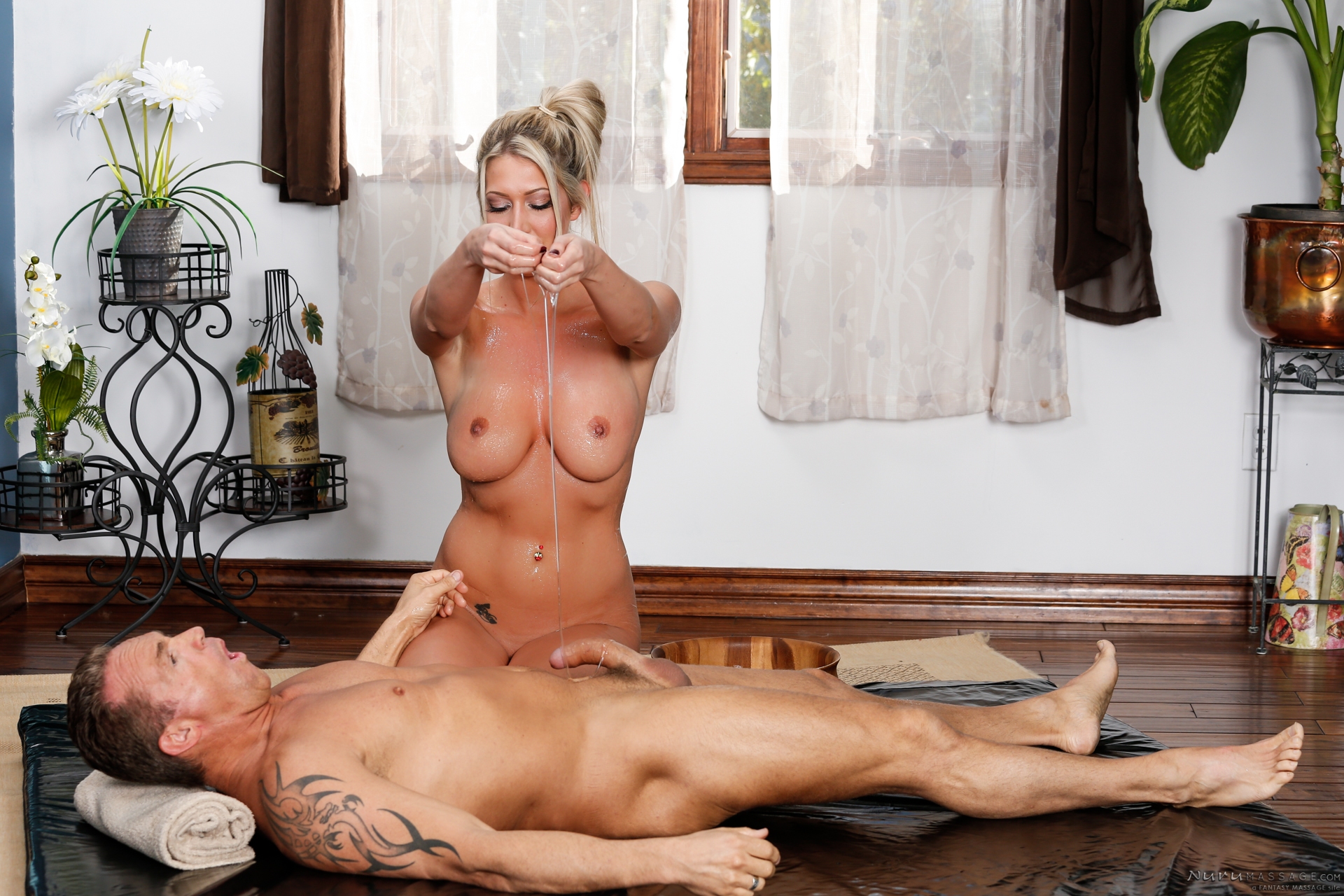 Met Over The Pond, Scene #01: Lexi Lowe, Marcus London - Old acquaintances Lexi Lowe and Marcus London unexpectedly reunite at a hotel where Marcus works as a masseur. He offers Lexi a massage free of charge and she happily accepts. Marcus has her lay down nude on the Nuru Massage bed, dousing the cold gel over her ass and back. He gives her upper thighs some extra attention and touches her shaved pussy, tactfully. Lexi flips over as Marcus now focuses on her huge boobs which makes her extremely horny and demands Marcus remove his pants so she can massage him. With his cock erect, she takes full advantage by teasing him rubbing her big boobs against his chest. She delicately leans in for a kiss and starts stroking his cock then opens her mouth and begins swirling her tongue over his cockhead. Lexi stuffs Marcus' face with her pussy while she continues her hand job but wants his cock inside of her tight hole. Marcus rams his dick ruthlessly inside of her as she moans with excitement in different positions. Marcus explodes allowing his hot jizz to fall all over her massive boobs!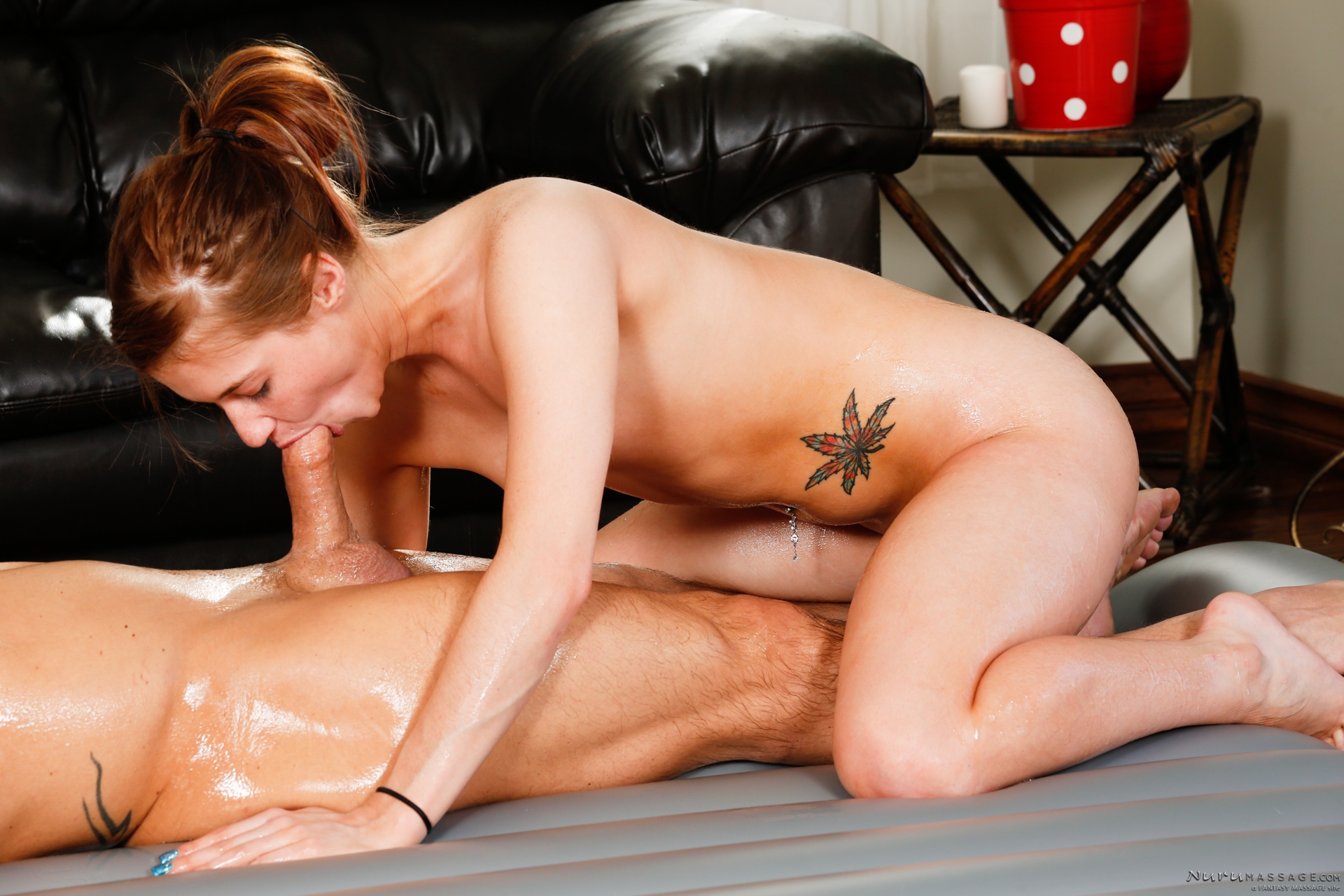 Dick Delivery, Scene #01: Alaina Dawson, Kurt Lockwood - Alaina Dawson touches her pussy trying to orgasm but can't do it on her own, so she calls for some sexual help. She orders from her favorite restaurant and requests delivery dude Kurt Lockwood to bring it over. When Kurt arrives, Alaina invites him in, and proposes he strip butt naked for some extra cash. Kurt thinks this is some sort of joke but as soon as Alaina strips off her clothes showing her tight ass and boobs, he knows she means business. She orders Kurt to lie down on the Nuru mattress so she can wet his naked body with gel and massage his cock with her mouth. Kurt's cock gets firm as the slutty teenager deep throats and gags, but she teases him saying she is done having fun and makes an agreement that if she continues to suck his dick, his tip will void out. Alaina continues to suck his cock and taunts him with her tight teenage pussy knowing he desperately wants to fuck her. Alaina slowly sticks his huge cock inside of her and rides his shaft while Kurt fingers her ass. Kurt drives his cock deep inside of her until he unloads his hot jizz all over the hungry, horny teenager satisfying her sexual appetite!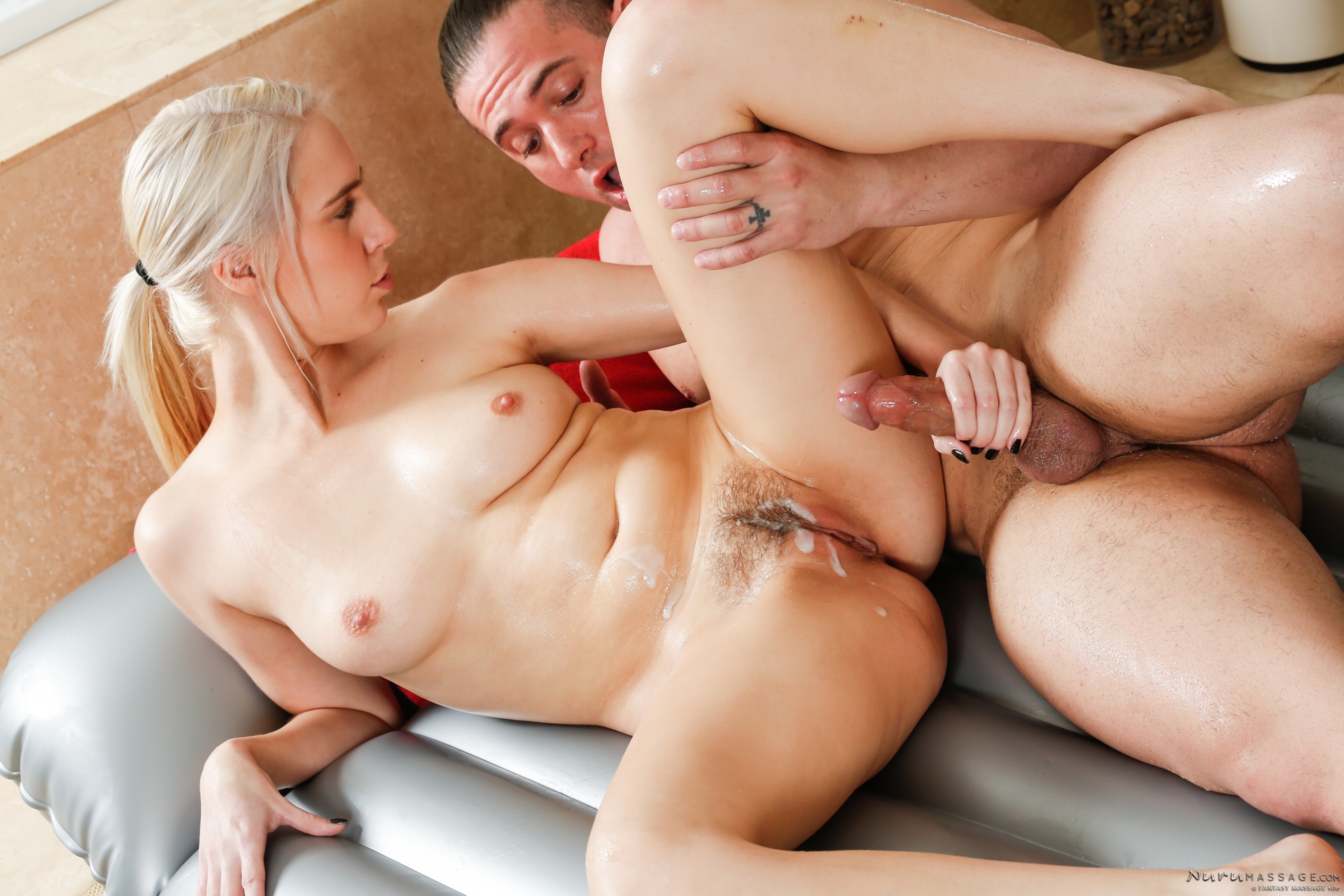 Through My Wet Clothes, Scene #01: Cadence Lux, T. Stone - T. Stone knows Cadence will be game for anything he throws at her. At first he was nervous about requesting a specific outfit for her to wear, but Cadence has a little wild side, so his request peaked her curiosity as well. As the massage gets underway it's clear that T. has a huge fetish for wet clothes, and Cadence enjoys the feeling of the soggy fabric against her soft skin; the thin flowing dress shows off every curve and body part with great contrast, peaking the desire they're both feeling. The massage gets incredibly sexual and Cadence pampers her client to the fullest. Soon she turns letting him fuck her wet panties with his stiff cock. In the bath, she continues to pamper her client, sitting on the edge of the tub, letting him play with her panties and her beautiful pussy underneath the sexy wet fabric with his mouth and fingers. unable to resist stuffing his cock deep into her throat, she falls to her knees. Throughout the massage, Cadence continues to give her client exactly what he wants, sliding her milky white skin over his entire body, pleasing his cock and his mouth simultaneously. When she finally lets him shove that cock inside her wet pussy, she can't wait to make sure he cums all over her bush, as she jerks him off, shooting his cum all over her pussy.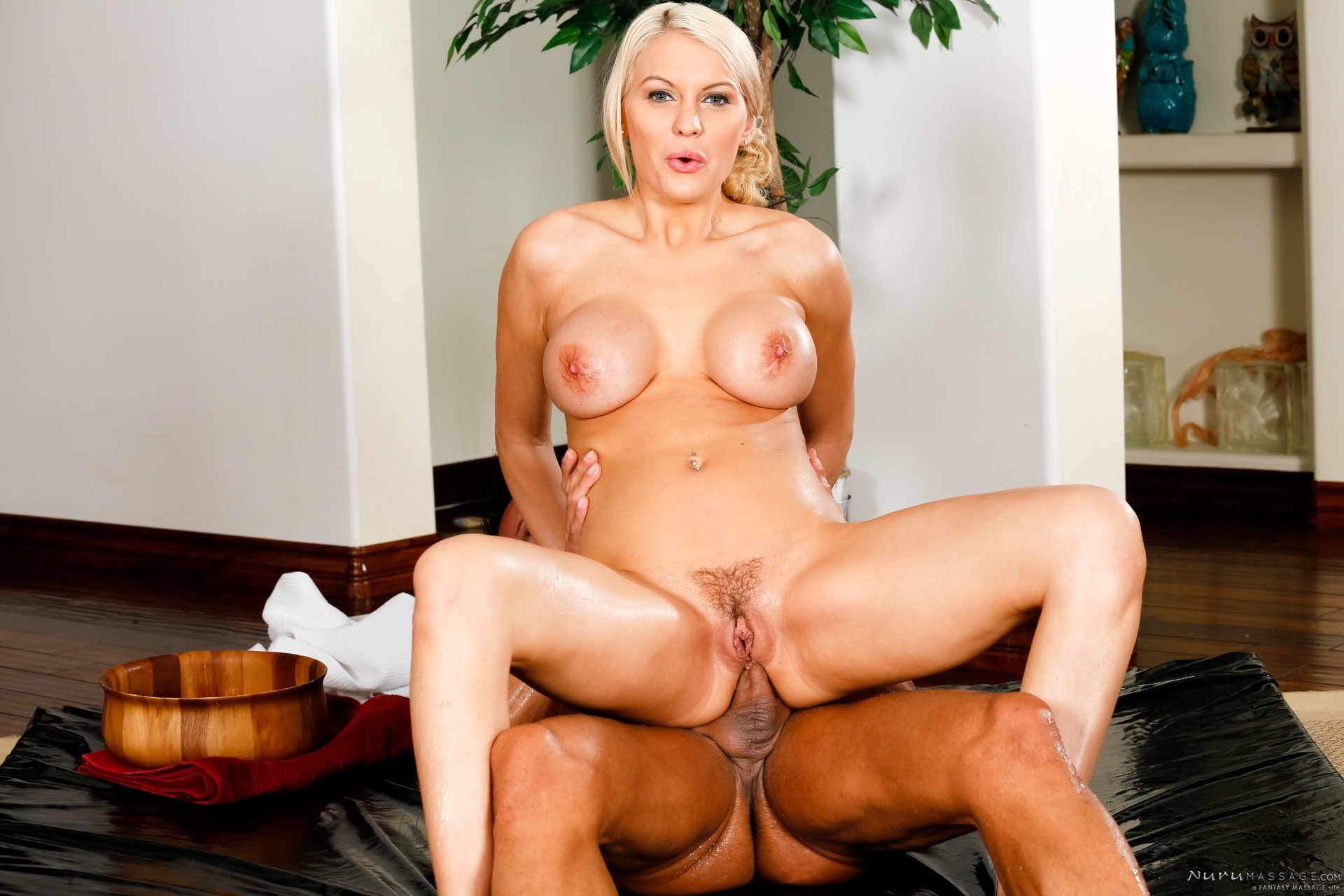 The Lawyer's Ass, Scene #01: Kenzie Taylor, Marco Banderas - Lawyer Kenzie Taylor needs to get a good night's sleep, but instead, after messing up her case today, she calls for a home deliver massage. Without reading the notice about the spa, she asks for a masseur to show up and almost right away Marco Banderas is at her door ready to rub the stress out of her perfect body with his own naked body! As she gets ready for the massage Marco gets ready too, getting fully naked and surprising his client. Kenzie lies down, after stripping off her robe, and lets Marco get to work. within minutes he has her body dripping with Nuru gel, and focusing his energy on her tense pussy. Marco tells her that it's a full body massage, and with very little resistance Kenzie's pussy is massaged using the slippery gel. Soon, she's so horny that he offers her his big stiff cock to massage. He uses his cock to massage her tits, and her mouth, but it's her other holes he's interested in. Kenzie tells him that if he massages her pussy with his cock, her husband will know, but he asks if he'll know if he fucks her in the ass. She gives him a thumbs up, and in moments they're both moaning in pleasure from his stiff cock filling her tight asshole for her first time.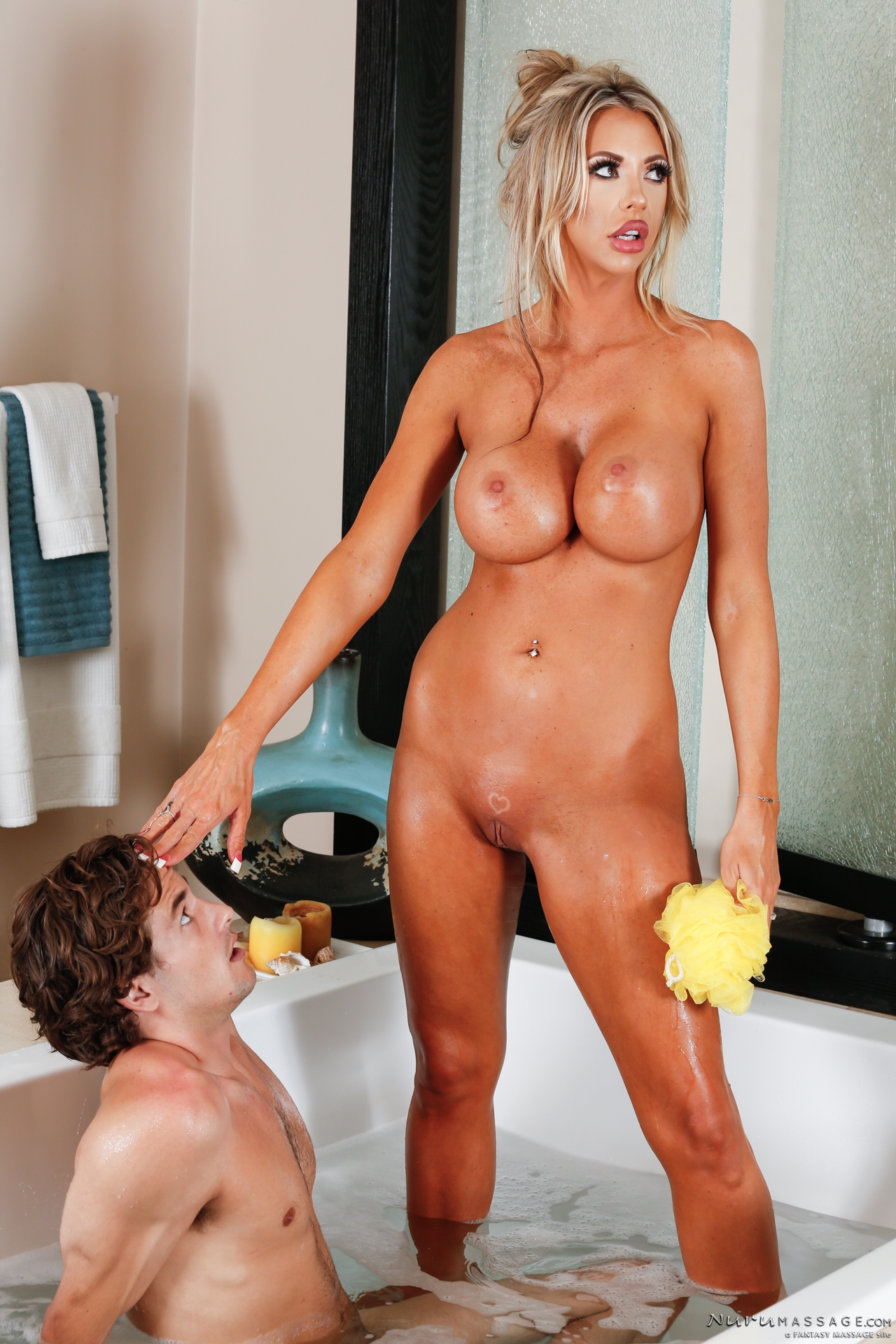 Neighbor's Snobby Wife, Scene #01: Courtney Taylor, Tyler Nixon - Snobby Courtney Taylor is supremely annoyed to find her nerdy neighbor Tyler Nixon swimming in her pool. Even worse, when he shows up at the spa where she works, wanting a massage from her, or else he'll inform everyone with the news that she works there, in one of his famous online reviews. And that would never fly with her husband because he doesn't know and would be furious if he found out. She reluctantly agrees to the NURU massage, but she can't hide her impatience around Tyler, and she won't let the little twerp lay a finger on her. He should be grateful to spend any time with her. She even makes an effort to be nicer, but Tyler keeps pushing her limits, grabbing her huge boobs, copping a feel of her pussy, until she draws the line. Massage over! Tyler tries to reason with his hoity-toity neighbor, as a paying customer he deserves better service, he want the massage he paid for, and on top of that, he wants to know why she's such a bitch. She doesn't know why, but she likes Tyler's theory, that she's reacting to the neighbors who feel threatened by her beauty. She rewards him with a tasty treat, like he was her pet, and lets him go wild fucking her pussy till he blows his load. Bingo Tyler ;)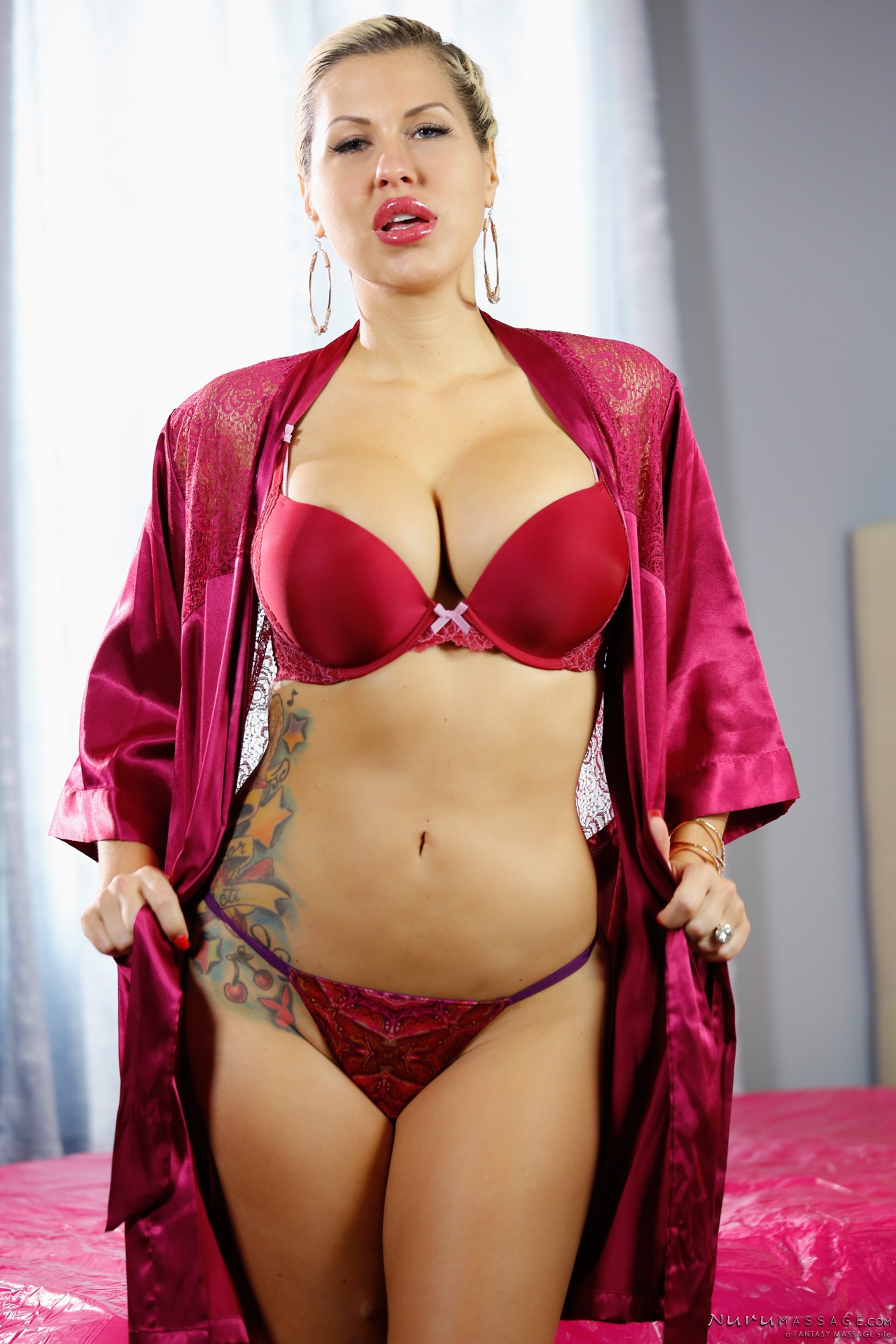 Lessons From Mommy, Scene #01: Uma Jolie, Savana Styles - Teen Uma Jolie is miffed because her step mother Savana Styles never offered to teach her how to work in the massage business, like she taught her real daughter. The sexy French MILF agrees to take Uma under her wing right away, helping the little teenager out of her bra and panties, while undressing herself too. Once Uma is positioned lying chest down on the bed, Savana drizzles the NURU gel across Uma's back, then slathers some gel on herself. She straddles her step daughter's prone oiled body, and drags her breasts slowly from the base of Uma's ass all the way up her back, keeping a heavy downward pressure. But Uma is hyper-aware of feeling her mom's pussy pressing into her. Savana assures Uma it's completely normal, and the next part will be even better. Savana turns her onto her tummy and slides up and down her front. Uma can't believe she does this with her real daughter too. When it's Uma's turn to be the masseuse, the teen apprentice loves the slippery wet sensation of sliding up and down her mom's body. For the next part Savana wants Uma to lick her pussy, for the practice she needs to learn these skills properly. Uma has a choice though, she can be a good daughter, or a bad daughter. Uma chooses to please her mother, and obediently licks her mom's pussy and probes her with her fingers, sucking her clit till she cums. After wowing her mom with her lesbian talents, it's Uma's turn to have her mother's tongue licking her swollen pink pussy till an orgasm rips through her. The masseuse and her protege get into scissor position, they rub out one more, tribbing their lubed up pussies, cumming again at the same time.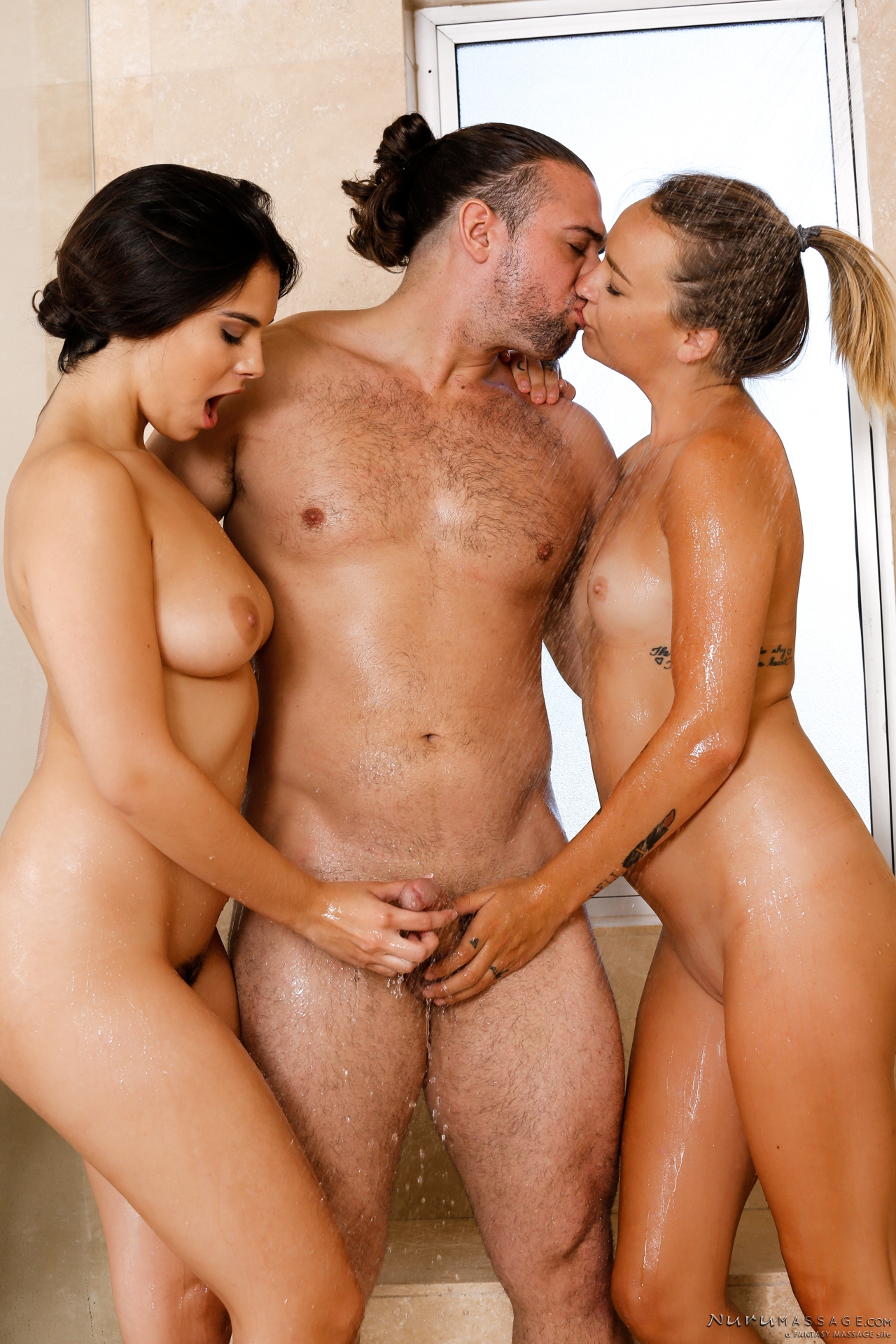 Shower Sex, Scene #01: Carmen Callaway, Violet Starr, T. Stone - T. Stone decides to go for a sensual NURU massage at the spa, but it's his second time around, and when he meets his charming masseuse Carmen Callaway for his appointment, he thinks he wants to double his pleasure by adding another masseuse to the mix. Lucky for Mr. Stone, the pretty and petite Voilet Starr is available. As the threesome gets naked, and into the shower, the girls work his cock into a frenzy double time. They walk him to the massage bed, and cover him in NURU gel, smoothing out any kinks in his muscles with their slippery nubile bodies. T gets the royal treatment from these two tempting beauties, fucking two very juicy pussies with his rock hard cock, and relaxing his load all over their faces.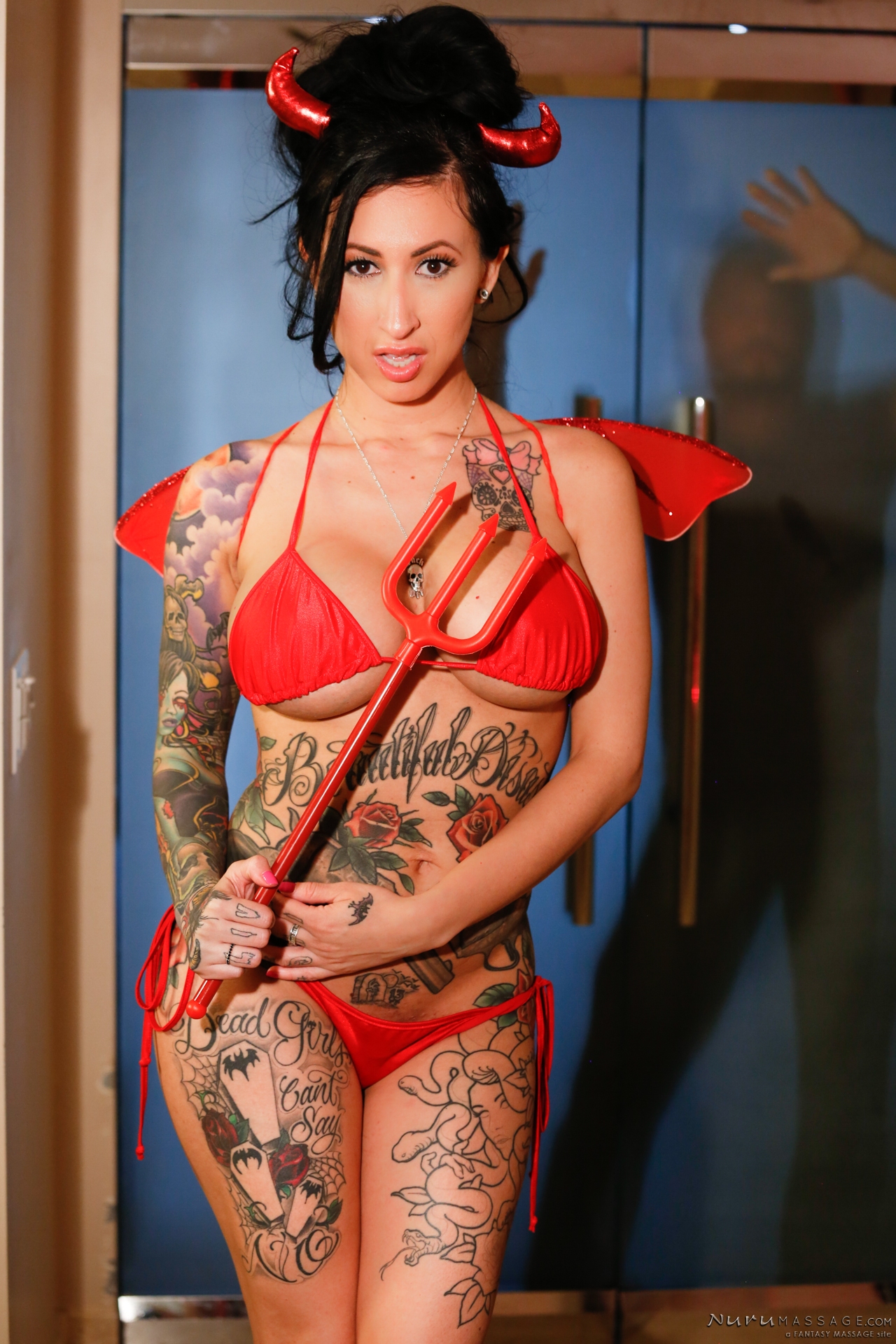 After Dark Special, Scene #01: Lily Lane, Tommy Gunn - It's after hours at the spa when masseuse Lily Lane puts on her sexy devil Halloween costume, and a noise at the door scares her enough to want to call the police. But it's only her client Tommy Gunn showing up for his first ever Nuru Massage, and Lily is so relieved, she agrees to a quickie. As they undress and his cock stiffens, she warms him up with a blow job and a shower. They move into the bath for the massage treatment, where he eats her pussy extra good for making her stay open late, and then onto the massage mat where she oils him up with the Nuru Gel and slinks on top of him. Tommy warms up her ass with the pitchfork from her devilish costume, while she pumps his stiff cock with her hand. Then the sexy little devil fucks it deep in her pussy, and pops it into her tight little ass, cumming hard on his pounding cock. He fingers her pussy, fucking her asshole from behind, till she jerks his cum all over her pussy.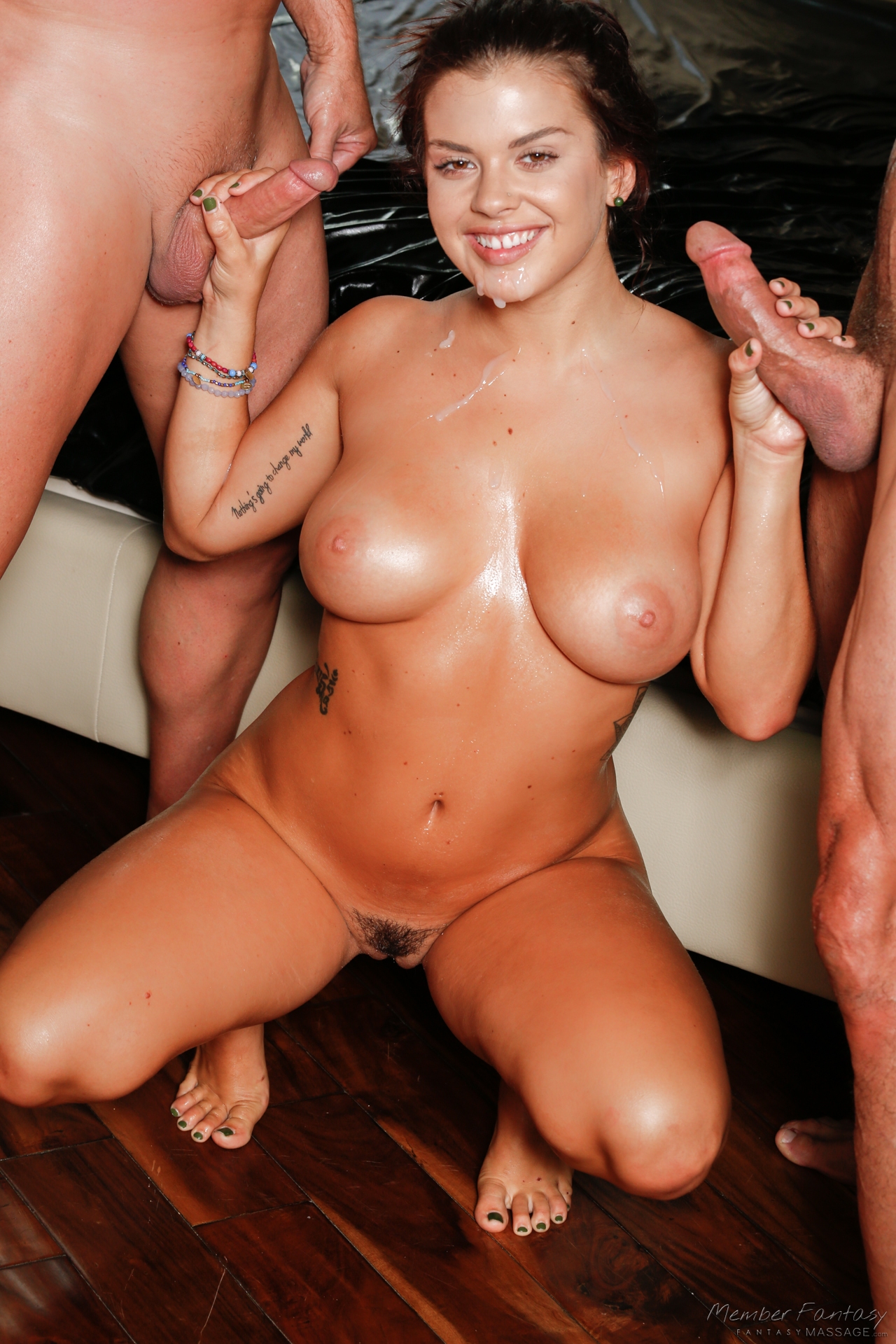 Supportive Step-Dad Part 3, Scene #01: Keisha Grey, Eric Masterson, Tommy Gunn - When Keisha Gray gets her new business of the ground, she sends thank you notes to the people in her family who helped her succeed, inviting her stepdad Tommy Gunn, and her uncle Eric Masterson to come over for a complimentary massage. It's the least she can do for all they've done for her. Tommy accepts his NURU massage, grateful to enjoy some quality time with his sexy stepdaughter. A NURU gel handjob is well underway when Uncle Eric walks in, he doesn't want to interrupt their fun, but he's game to join in. Doesn't phase him to be fucking his stepniece, alongside his brother! There's plenty of room on the bed, for them both to fuck Keisha's pussy, suck on her massive natural tits, and cum on her rosy cheeks. After all, isn't that what family is for?!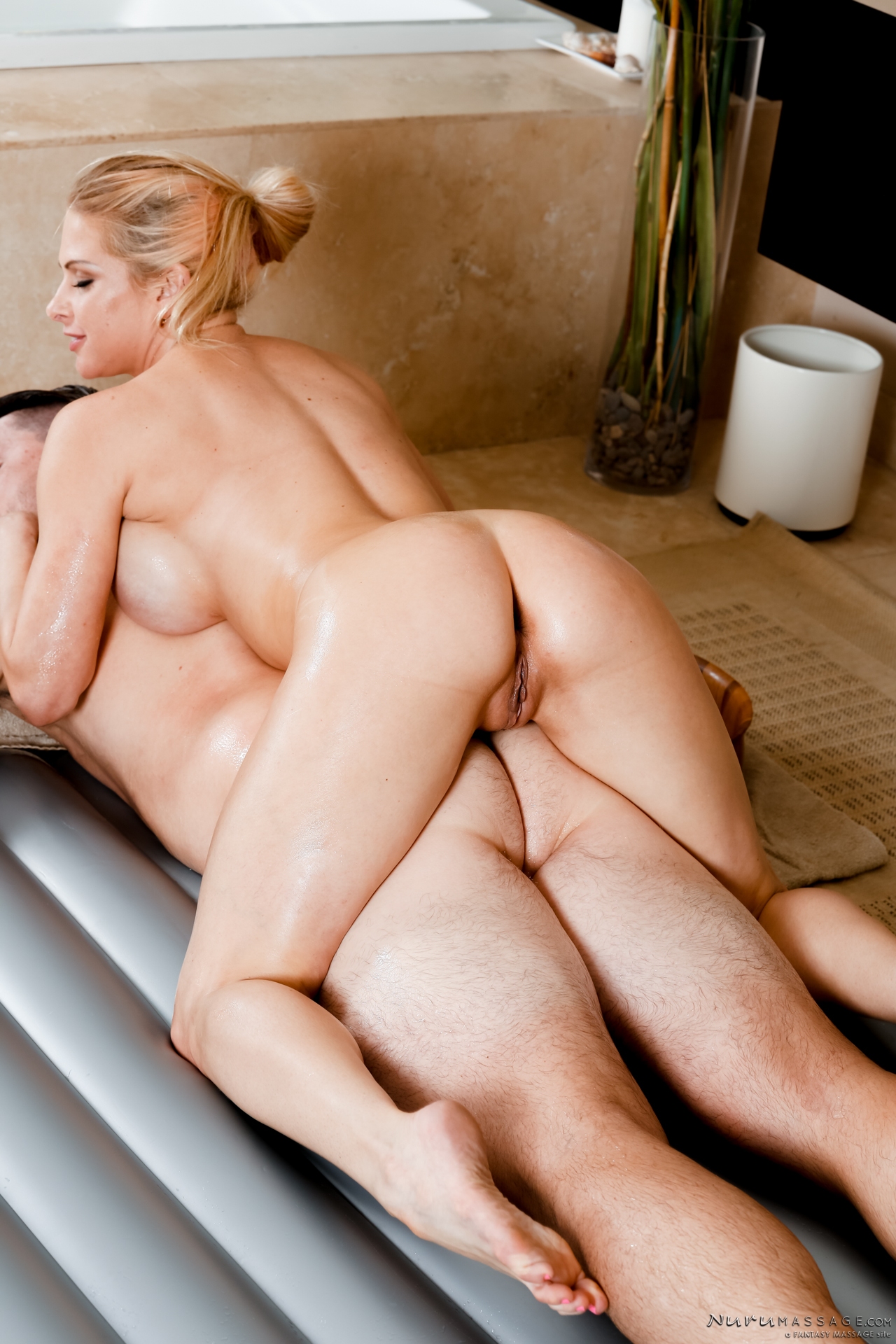 A Wife's Revenge, Scene #01: Rachel Roxxx, Aaron Wilcoxxx - Loyal and sexy housewife, Rachel Roxxx's day is turned upside down while gathering up her husband Aaron Wilcox's clothes for the laundry. As she picks up his sweaty gym shorts, a business card falls out of his pocket. Rachel grabs it and suddenly her face drops. She decides to call this NURU MASSAGE spa and see what her husband has been up too. When she gets through to the receptionist, she's told he actually has an appointment scheduled today! With that information Rachel decides to head over there and surprise her cheating husband. As she enters the spa, she's mistaken for the 'new masseuse' and before she knows it, she's sitting face to face with her first client who just happens to be her husband's brother, Steven. It seems as though Steven has been using Aaron's membership, which confuses Rachel even more. She knows she came to the spa for a reason so when Steven suggests she give him the massage, she doesn't know what to say. When he tells her, it could be a revenge massage for all the time Aaron's come to the spa, she agrees and leads him into the shower. The wetter their bodies get, the more willing Rachel becomes, as she strokes his hard cock with her hand. They move to the bath and Rachel rubs her nipple pierced tits up and down Steven's chest while taking his dick in her mouth. The final step is the massage itself, where things get really slippery. As she slides her body up and down with him inside her wet pussy, she realizes whether it's the Nuru gel or the fact that she's riding her husband's brother, the taste of revenge never felt so.. slippery sweet.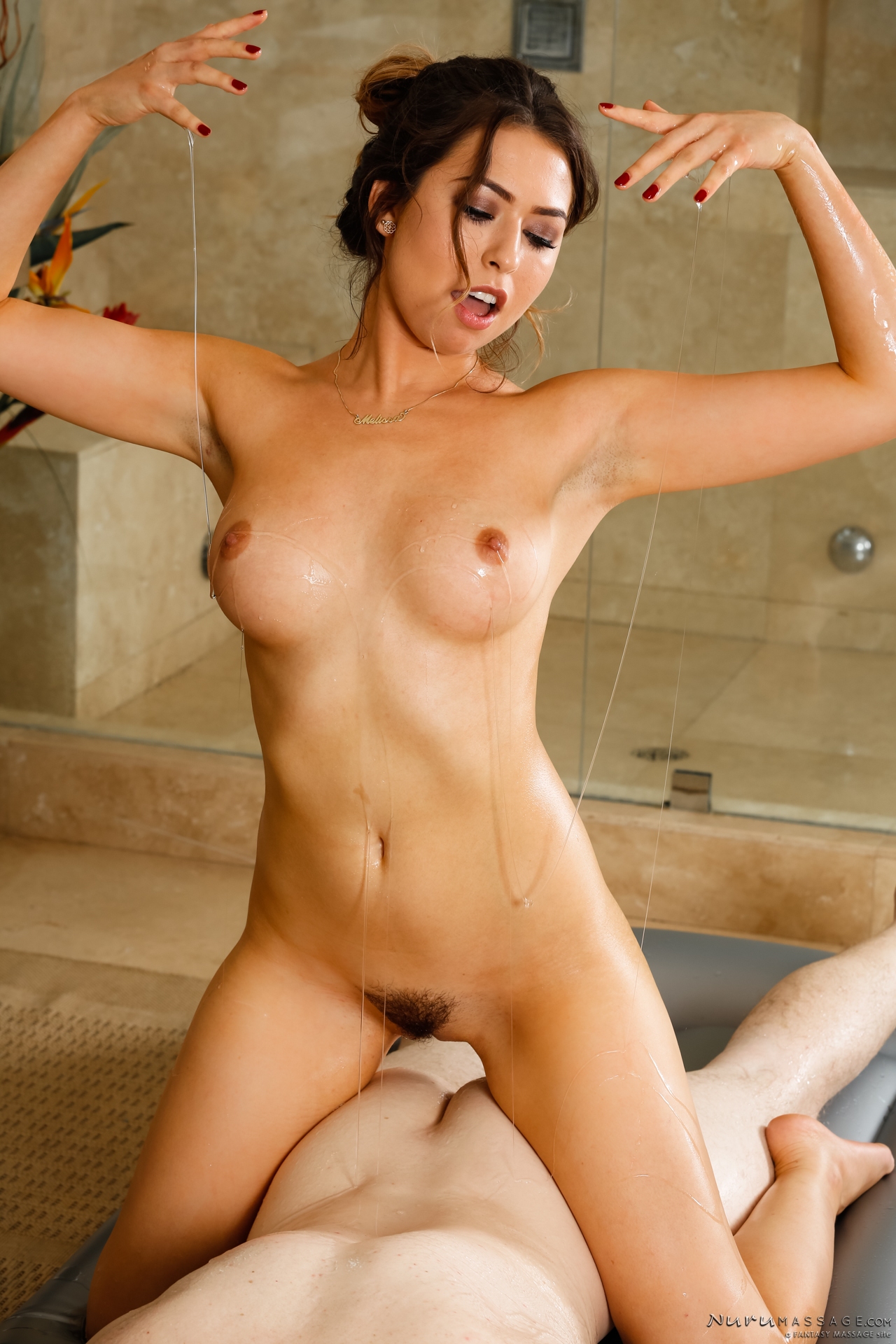 Awkward Encounter, Scene #01: Melissa Moore, Jake Jace - Cristi Ann is training Melissa Moore really quick because she has to go run errands, she's a busy mom after all. Melissa is confident she can hold down the fort at the Nuru Massage while she's out, and goes to greet her first client. Turns out her Step-cousin Jake is the client waiting for her. Things are awkward immediately, and they agree at first that it's not going to be a good idea if she massages him, considering what type of massage it is. Jake Jace is reluctant as well, and offers to go without his massage, so that they can continue to have their step-family relationship, without things being so awkward. Melissa's first day has been good so far, and she's eager to get the training she needs to pamper her clients. She begs Jake to help her out, and do her a solid so she won't screw it up and lose her job. Jake agrees, and throughout the next 25 minutes the awkwardness slowly turns to sensuality as Melissa slowly scrubs her cousin clean, and kisses him awkwardly before lathing him up with Massage Gel and sliding her sleek soft body against him as he relaxes. Things progress quickly once they feel the sensual quality of the gel, Melissa takes her cousin's big hard dick in her throat, hoping to make him cum. he moans as she expertly takes care of his needs. Soon it's clear this step-relationship is going to be a special one for years to cum.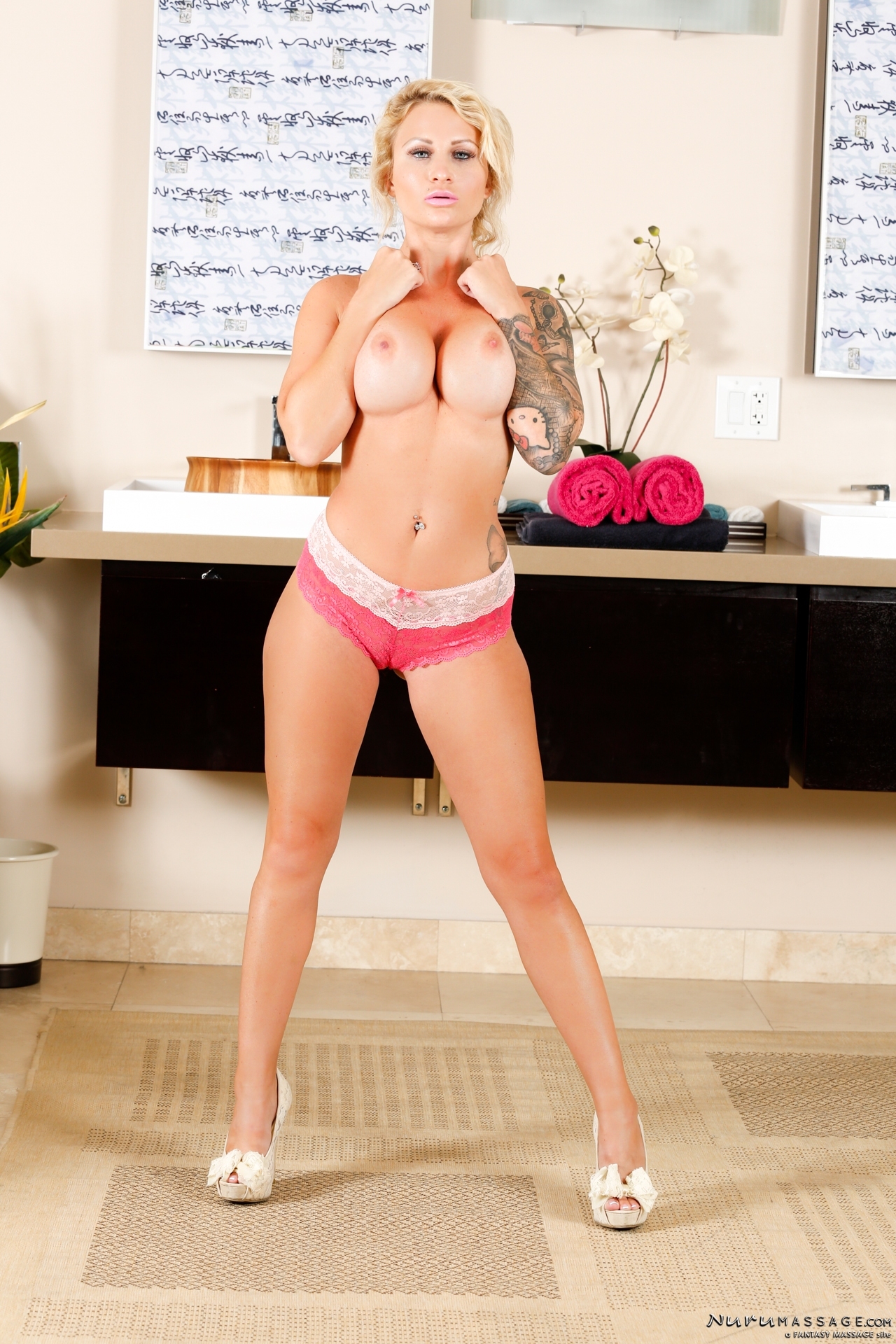 My Fantasy First Time, Scene #01: Daisy Monroe, Seth Gamble - Seth Gamble who's never fucked in real life, slips into a day dream about fucking, and has a wild massage fantasy about losing his virginity to the pin-up girl Daisy Monroe whose photo he was just caught jerking his cock to. When his fantasy girl materializes in the shower and gives his cock a blow job, it feels so real! The fantasy massage escalates quickly to fucking. She wiggles and writhes on top of him during the massage, until his cock slips into her pussy. He fucks her with his hard cock and ejaculates all over her face. That jerks him out of his sex massage reverie with a strong urge to come in reality, and he strokes his cock and ejaculates all over her photo. There'll be plenty of time to book a real cock massage and resolve his virginity.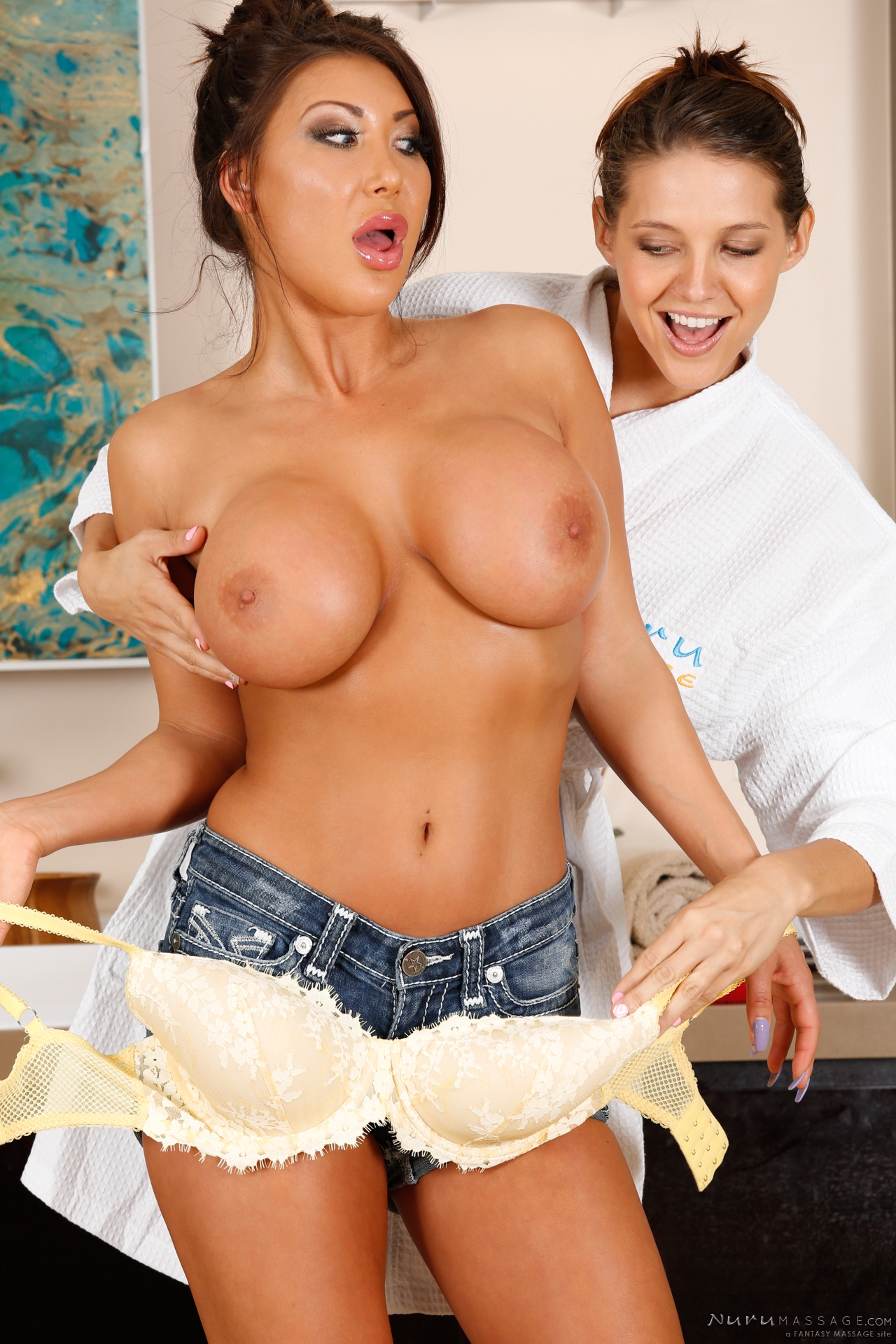 Body To Body Massage, Scene #01: Sadie Holmes, August Taylor - Nuru first timer, August Taylor has come for a full body treatment. Her masseuse, Sadie Holmes can hardly contain her excitement when she sees August and her bountiful bosom. In the shower, Sadie makes sure to lather up her massive boobs, getting August's body nice and soapy so she can use her as her own personal slip and slide during the massage. August has no objections, especially when they're laying in the bath together and Sadie begins massaging her tight pussy. With August's approval she slips her wet finger into her pussy, gently sliding it in and out. Sadie continues to pleasure August's body, this time taking full advantage of her big breasts and fingering her lesbian pussy. August decides to return the favor and licks Sadie's hot pussy until she cries with passion, as her pussy juices drip onto August's soft lips. Sadie decides it's time for the final part of the massage, the one that keeps customers coming again and again.. She lathers August's body with her own using the Nuru gel to it's full potential. Finally, she positions herself onto August so that their pussies are touching, grinding them together over and over again until they both cry out in lesbian bliss, cumming over each other's sweet wet pussies.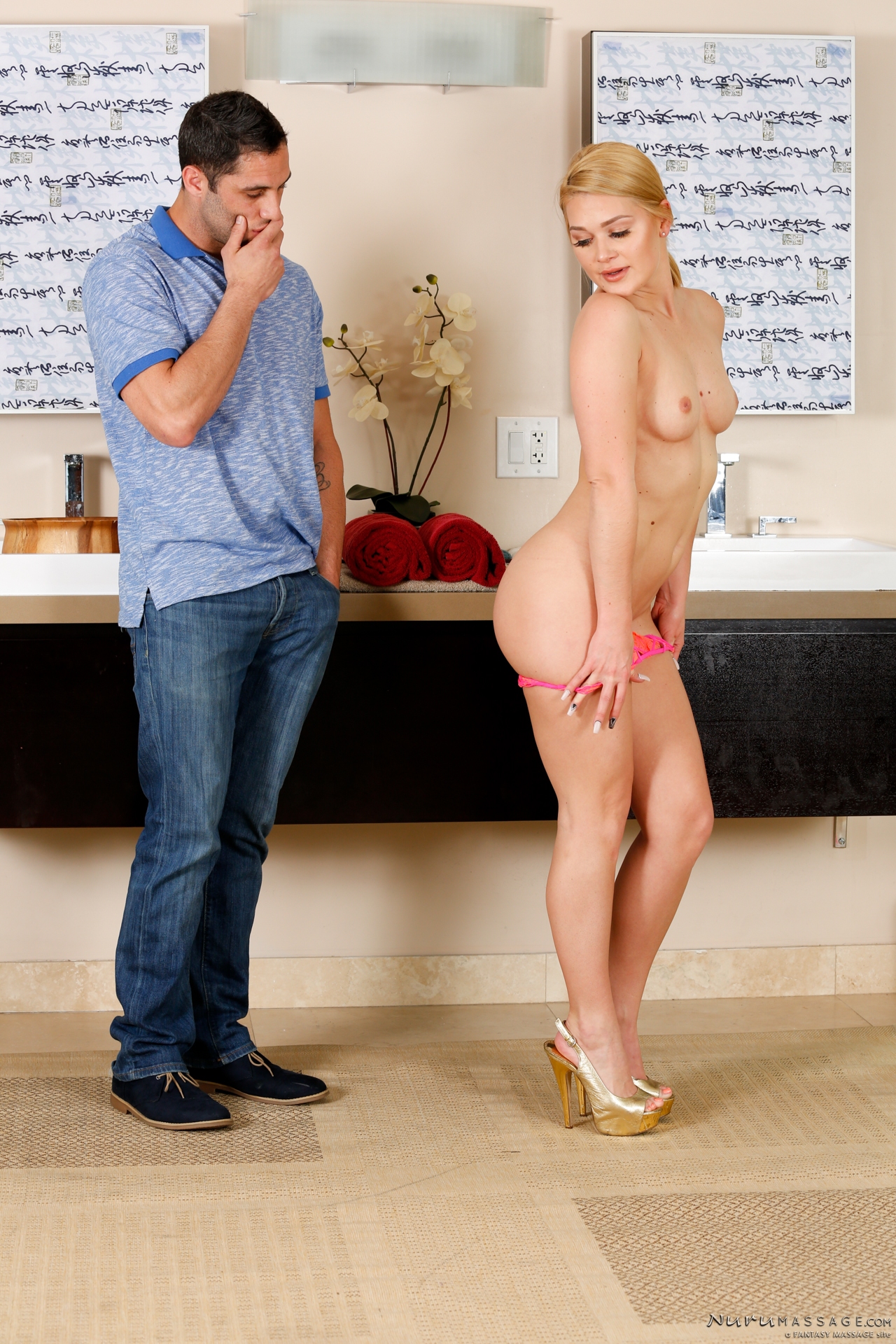 Smoked Out For Cheating, Scene #01: Abby Cross, Damon Dice - After cheating on his ex-girlfriend, Damon Dice returned home to find she had burned it to the ground. Now, he's living in a Hotel Room, but with all that stress, he needs some relief from masseuse Abby Cross. Damon explains he was caught cheating, and Abby guarantees a delicious massage. Abby shows Damon to the shower where she begins stroking his hard cock and rubs her perky boobs over his chiseled chest. She teases his cock with her tongue to keep it erect for his warm bath. When they move into the tub, Abby sucks his hard shaft allowing his cock to grow bigger with every stroke. Damon stands up and watching Abby from above licking and sucking his balls vigorously. Damon is ready for his massage and relishes Abby's cold gel all over his back but it warms up fast with her naked body gliding over his. Abby can't resist sucking Damon's hard cock again, until she leaps onto his shaft and rides his cock as hard as she can. Abby's plump ass bounces in the air until he turns her on her side, fucking her hard and deep, finally busting his hot load over her flawless ass!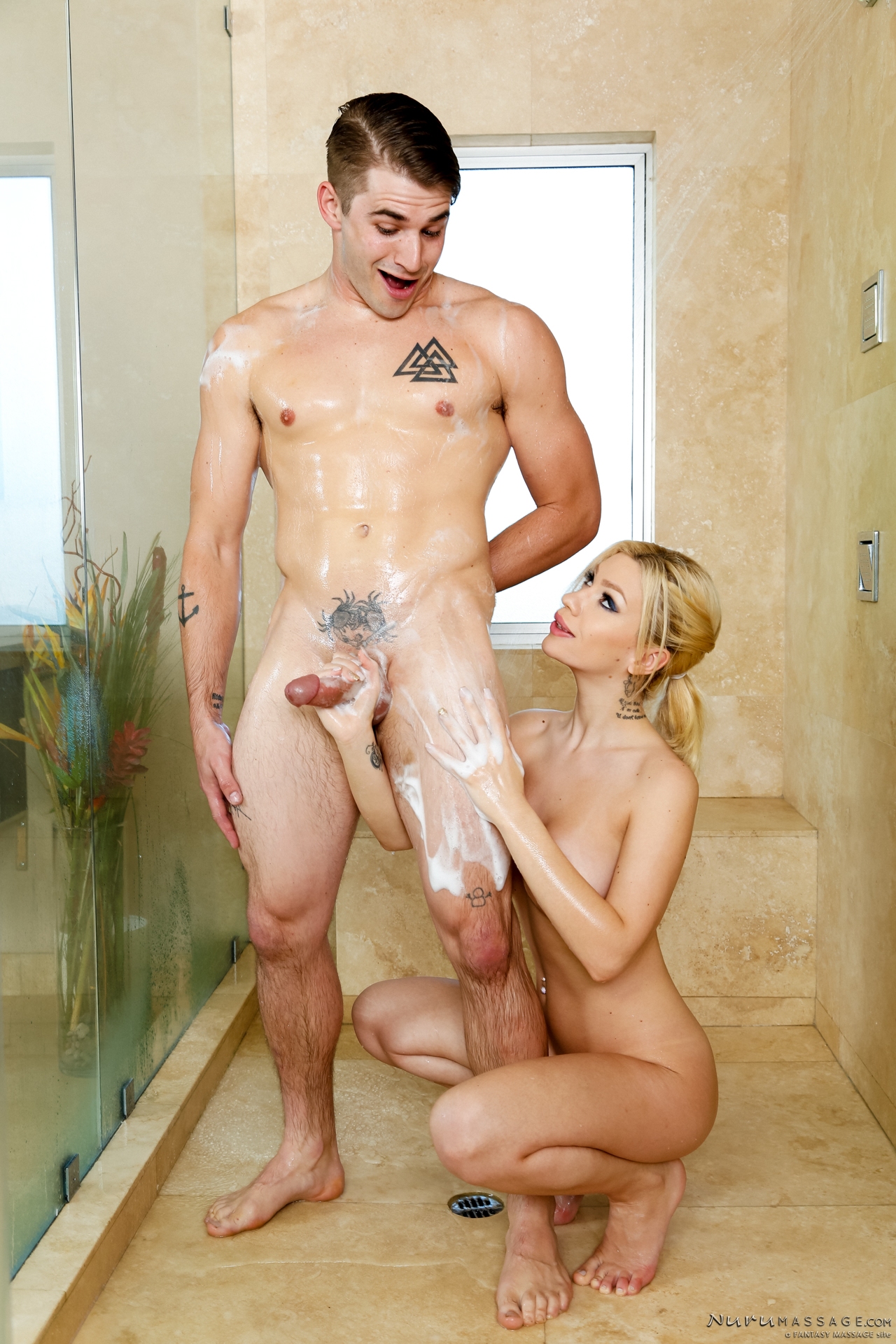 Lil' Bro's Birthday Surprise, Scene #01: Bibi Noel, Nathan Bronson - It's Nathan Bronson 18th birthday and as a surprise his sister brings him to Nuru Massage to be pampered by busty bombshell Bibi Noel. Since it's his first time being with a woman, Bibi promises to make this day very special. She seductively removes her clothes, showing her plump ass and boobs which gives Nathan an instant boner. She leads him into the the shower and lathers his muscular chest and virgin cock with her succulent lips. In the bathtub, Bibi spreads her legs and shows Nathan how to eat out her shaved pussy which makes her moan with pleasure. Bibi wets Nathan's cock for his first pussy and inserts his erect dick inside her tight hole as Nathan stretches her insides. Nathan's happy ending ends up on the massage bed where Bibi lathers his body and massages his back with her big boobs and surprises him by sticking his dick in her ass, fucking her tight asshole until he busts his first load over her ass! She takes a taste to see what his fresh virgin cum tastes like!
Want some more? Check the site.
| | | |
| --- | --- | --- |
| | Older | Newer | |