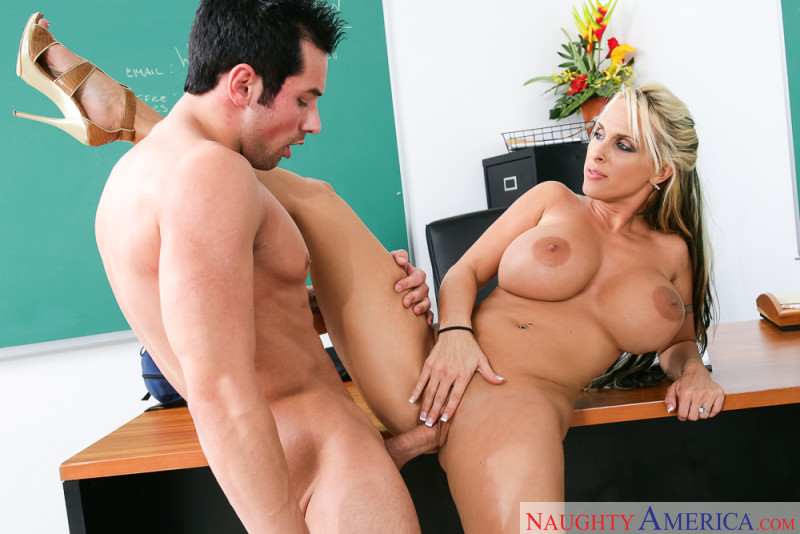 Holly Halston - Professor Halston is in a sticky situation. The students in her night-class keep transferring out because they're distracted by her huge tits. If she has one more student leave, she won't be teaching anymore. Her only way out is to let her student in between her legs.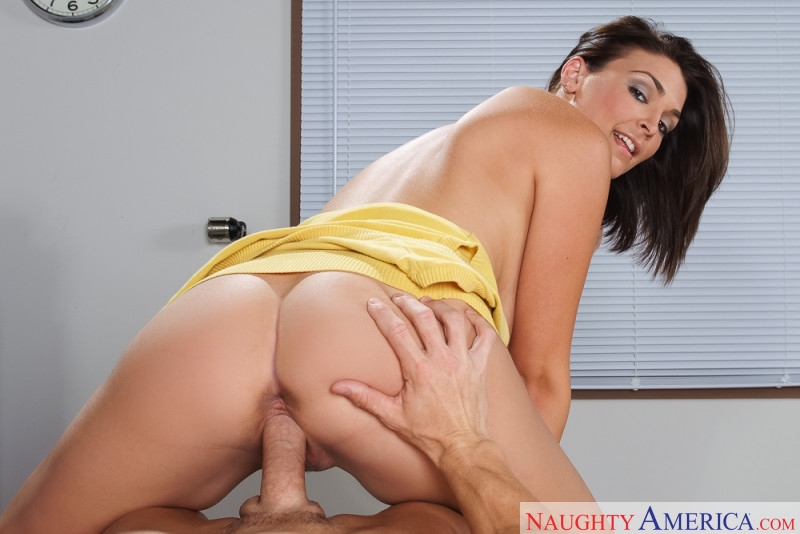 Charlie James - Professor Charlie James is at the end of her rope. She is trying to tutor a struggling student, but he doesn't understand any of the material. So Professor James stops banging her head against the wall and starts banging her pupil!!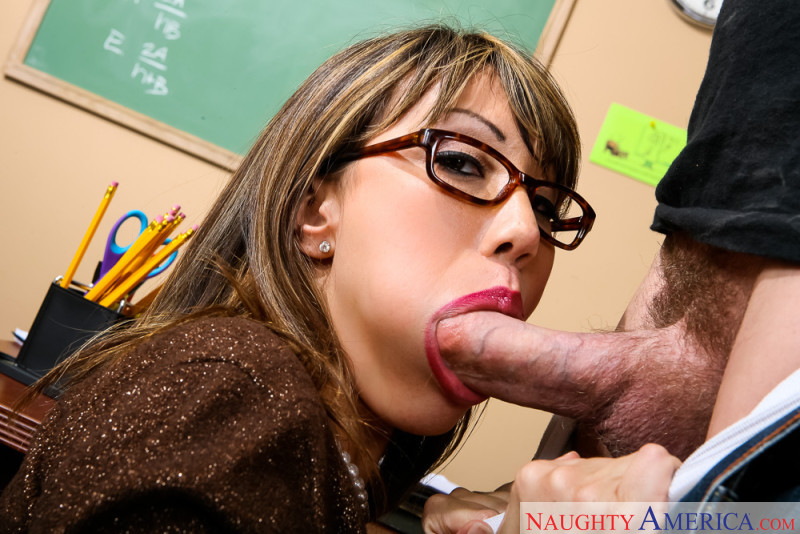 Ava Devine 2 - Jordan has been having some problems with his girlfriend, so when he fails his math test, he asks Professor Devine if he can retake it. Normally she never allows it, but maybe his big dick will convince her. She has been a little lonely lately so maybe just this once.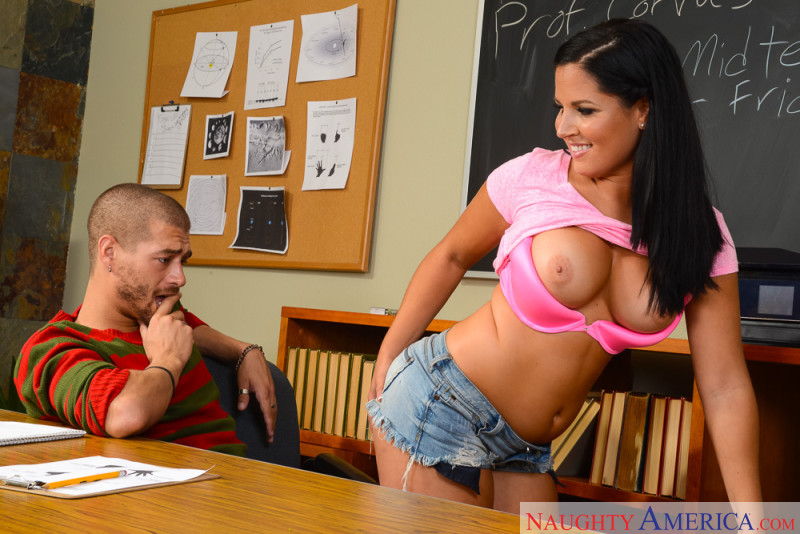 Missy Maze - Professor Corvus told Missy to come in for a meeting because she is at the bottom of the class. The prerequisites that she took and the grades she got in them shows that she should be near the top. Whenever Missy has a problem in class she is always able to talk to her professor in order to work something out to keep her grades up. Talking quickly turns into shoving Xander's cock down her throat.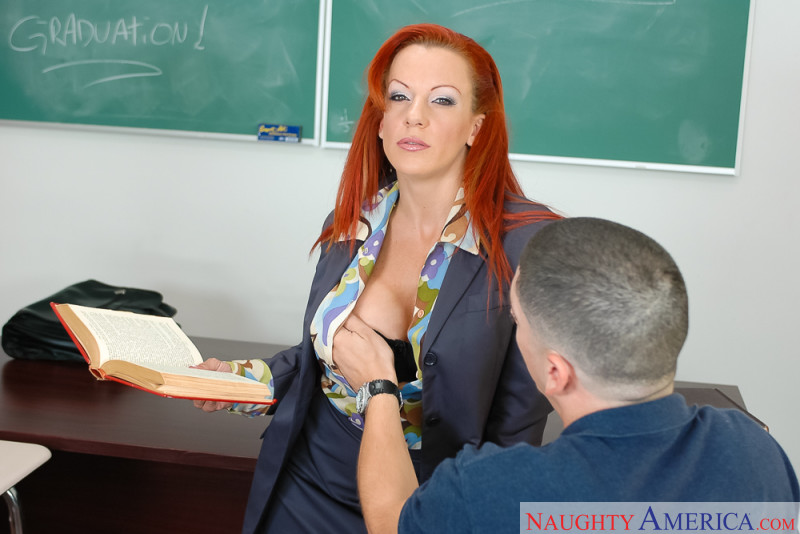 Mrs. Kelly - Mrs. Shannon Kelly doesn't like the way Alex tries to dominate her class. She's gonna' teach him a lesson he'll never forget ... the economics or of consumption of his cock and spunk!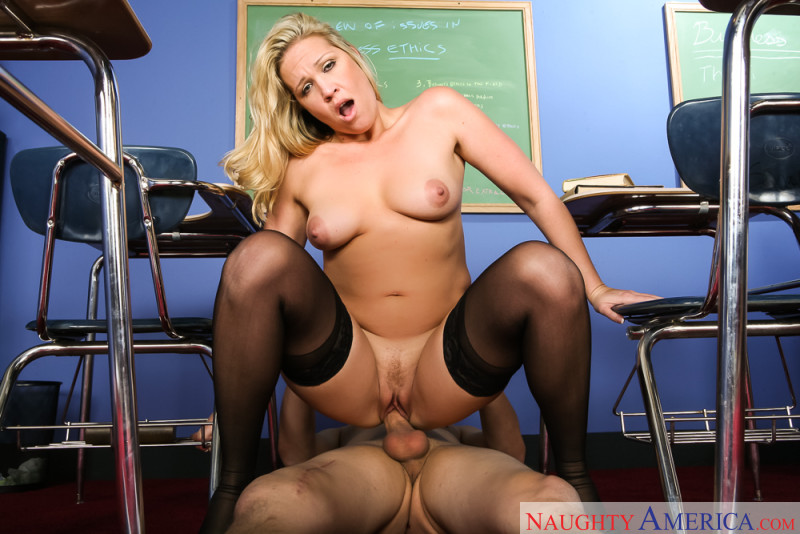 Jaycie Lane - Chris is a very serious student and a bit aggressive when it comes to his education. So when he approaches Professor Lane about being in her business class, he comes on a little strong ... and a bit too close. Lucky for him, she likes that about him!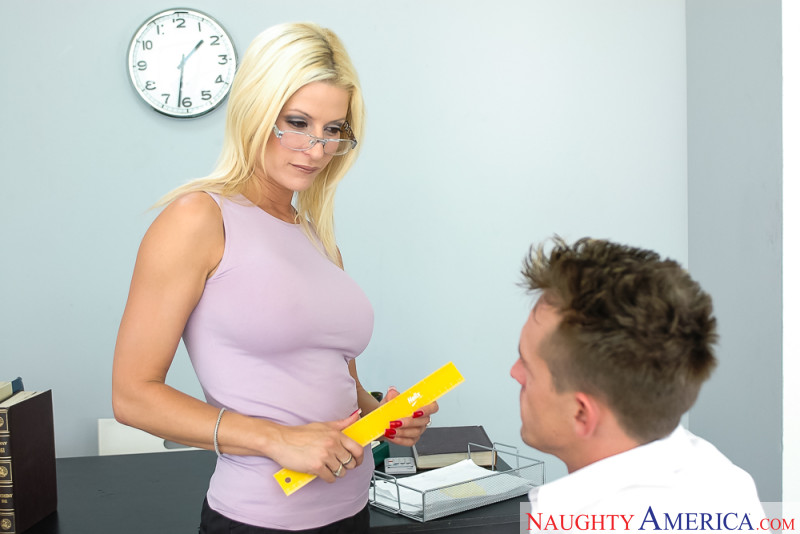 Mrs. Kain - Mrs. Kain is really disappointed with her student Donny. He thinks just because he fucked Mrs. Kain and her ex-girlfriend that he can just sail through her class. Well, that's not going to fly, so he better get ready to mount that pussy if he wants to pass!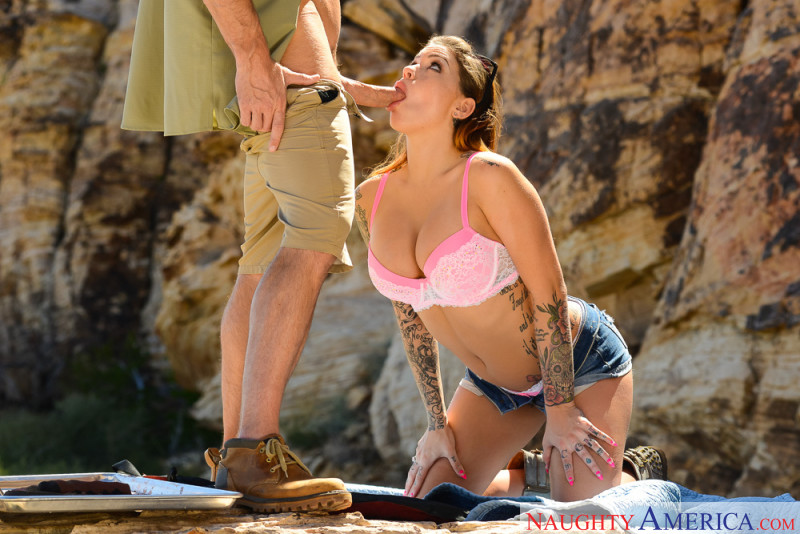 Karmen Karma - Karmen Karma is spending some time in the field with her archaeology professor. While doing some digging Karma discovers an ancient dildo. She is so happy about her find that she decides its time to repay her professor as a thanks for bringing her along on the trip. Karma thanks him by fucking him on the dig site.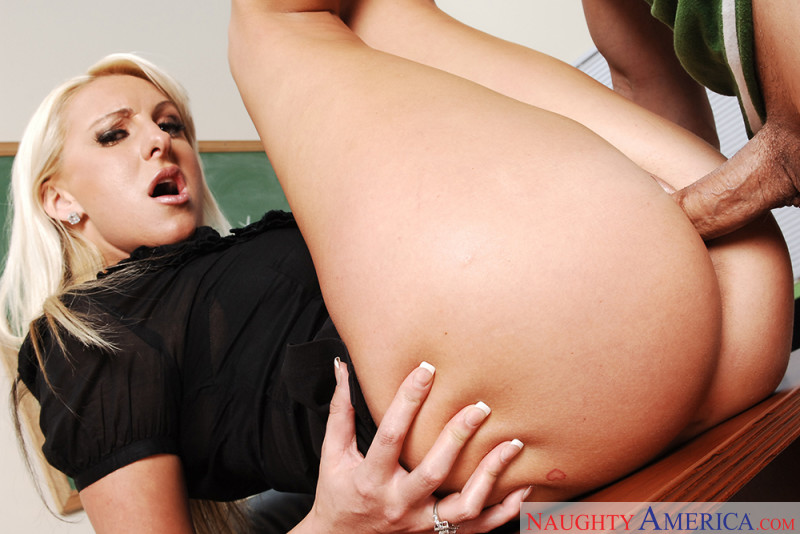 Emilianna 2 - Dean Emilianna can't believe Brad has been sent to see her again. How many times can one student get in trouble in a semester? She's beginning to think he's doing it on purpose, just to see her. And she thinks that is hot. Come and get it, you little troublemaker.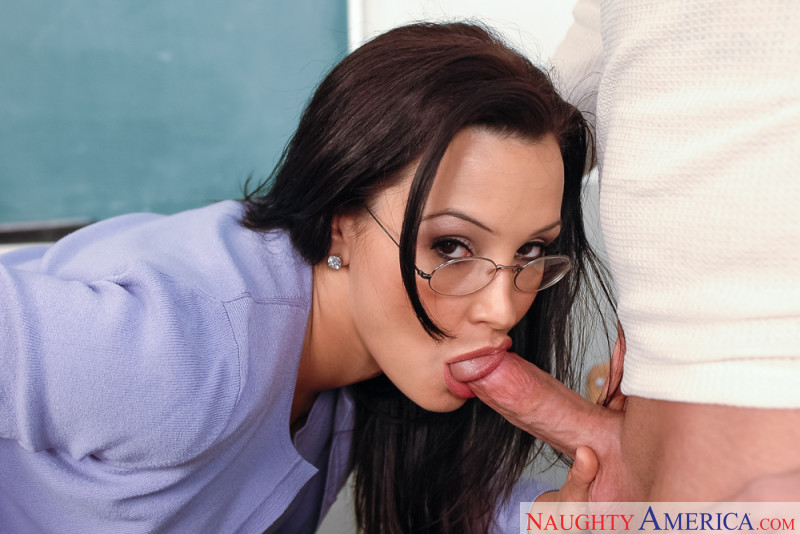 Lisa Ann - Mrs. Ann has all kinds of bones to pick with one particular student, Derrick. From his grades to his attitude to the way he dresses to his ride - she figures she is gonna' put him in check and see if she can straighten him out. One thing is for certain, she will get a nice stiff cock straight up her love tunnel!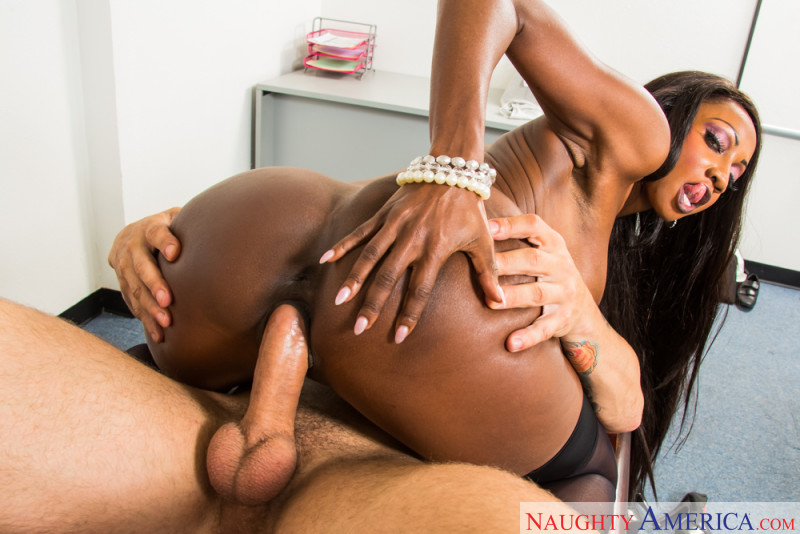 Diamond Jackson - Diamond Jackson consoles her student after he's been dumped by his girlfriend. Diamond decides that the best way for him to get over his ex is by fucking some new pussy. Being the loving educator that she is Diamond offers up her pussy to help her student in his time of need.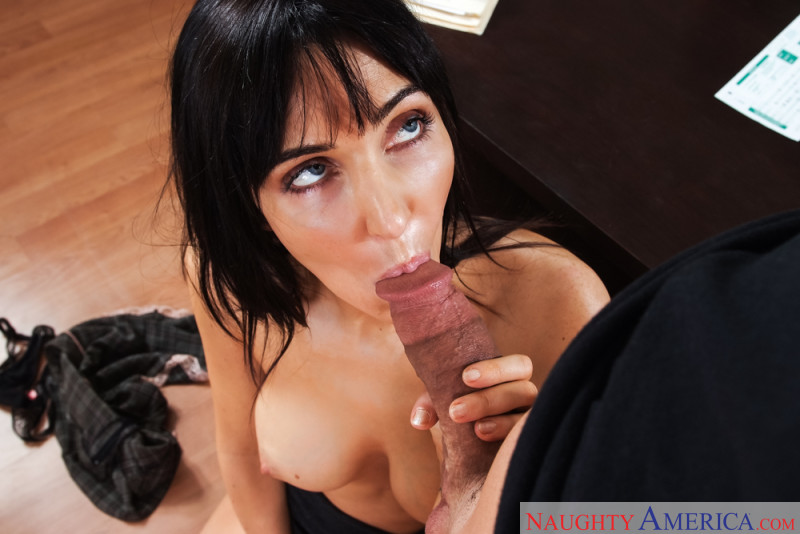 Diana Prince - When Professor Prince catches her student cheating on an exam, her immediate reaction is to fail him. But when he pleads for a passing grade, the turned-on teacher decides to give her student one last chance: it's either fuck ... or flunk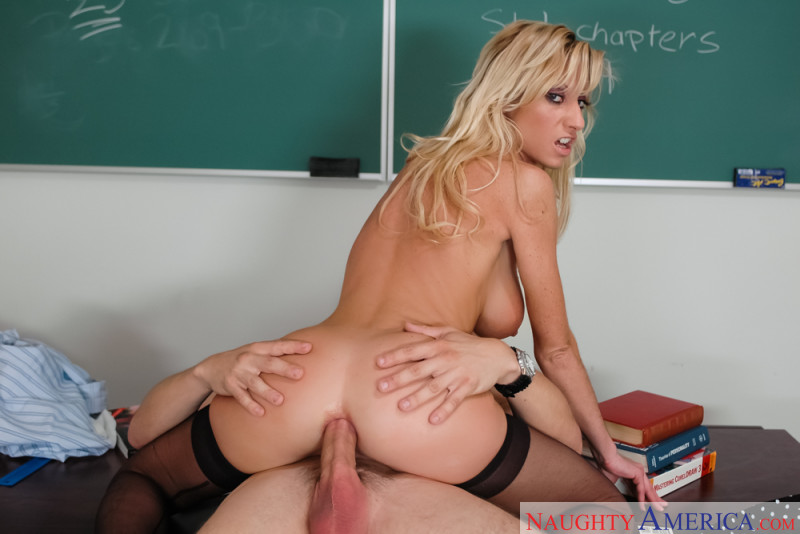 Mrs. Anthony (ANAL) - Mrs. Anthony is sick and tired of being taken advantage of. She needs help around the classroom and Alex is going to help take care of her. And by "taking care" I mean fucking her hard and long!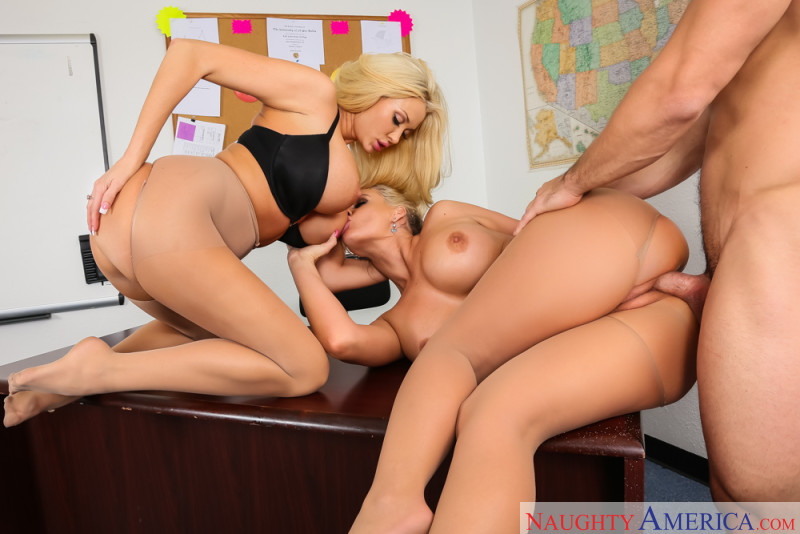 Phoenix Marie Summer Brielle - Miss Phoenix Marie finds fellow teacher Summer Brielle trying to fuck one of her students. Phoenix decides they can both share his cock.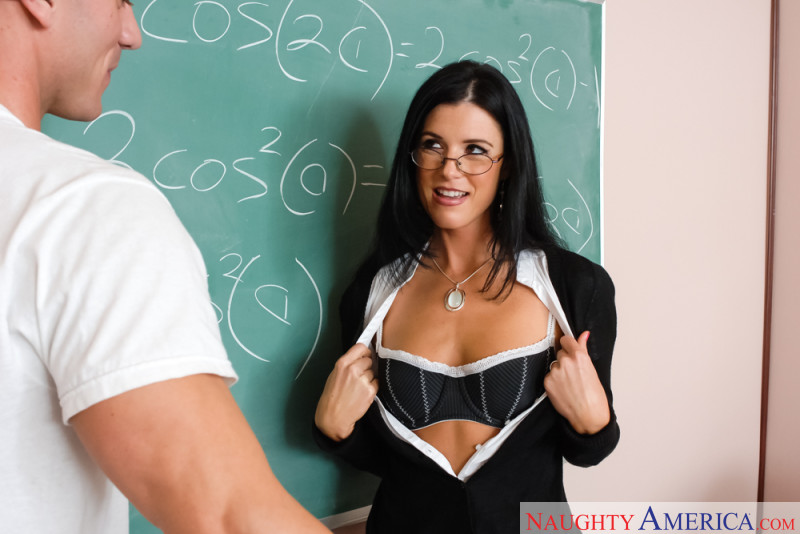 Mrs. Summer #3 (ANAL) - When janitor Johnny solves a nearly impossible math equation on the blackboard, Professor India Summer is so turned on by his intelligence, not to mention his hot bod, that before he can say, "how you like them apples," this horny teacher is riding his cock and taking it up the ass.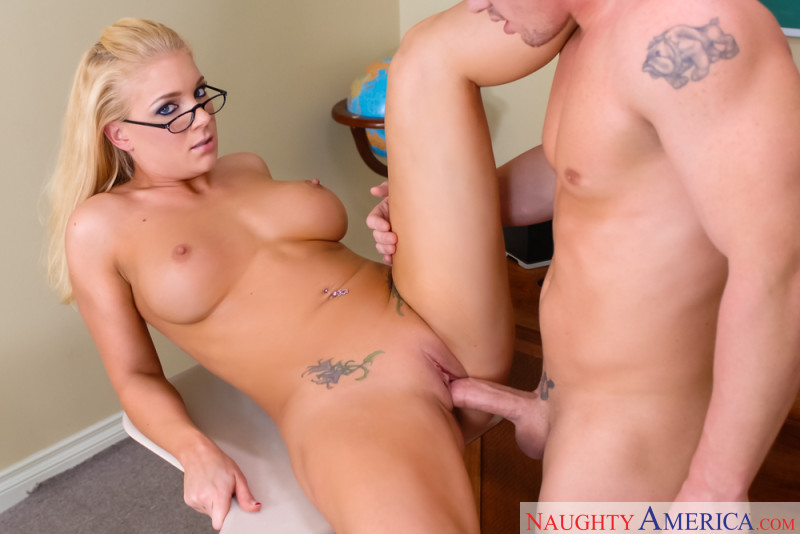 Heidi Mayne - Professor Mayne notices that Jack hasn't been motivated in class lately, so she whips out her big yummy breasts for him to suck on. And if she gives him her pussy to fuck, he has to promise to step up and get an A because that's what a great teacher she is: all about helping her students.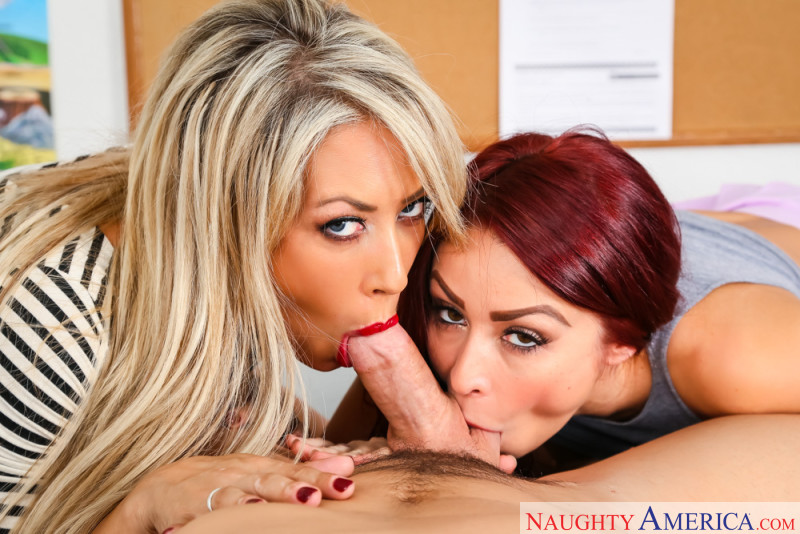 Capri Cavanni & Monique Alexander - Capri Cavanni & Monique Alexander are the schools yearbook editor and head cheerleader. Being so doesn't leave them a whole lot of time to actually attend class so they have to think of creative ways to get a passing grade from their teachers without actually attending. They find it works best when they double team the issue. It also works when they double team their teacher and let him fuck both of them in exchange for passing grades for a class that they will never attend.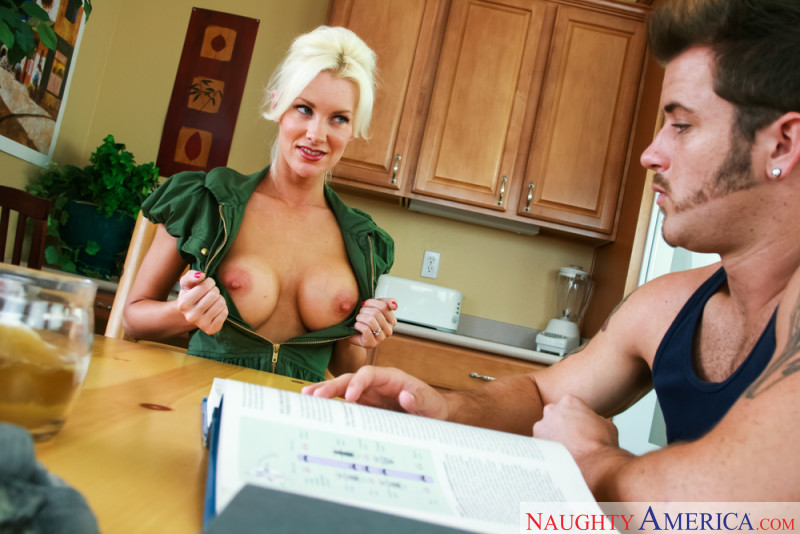 Brandi Edwards - Brandi Edwards is happy to tutor one of her handsome male students who has been cutting class lately. Will her unconventional teaching methods help this young man finally graduate?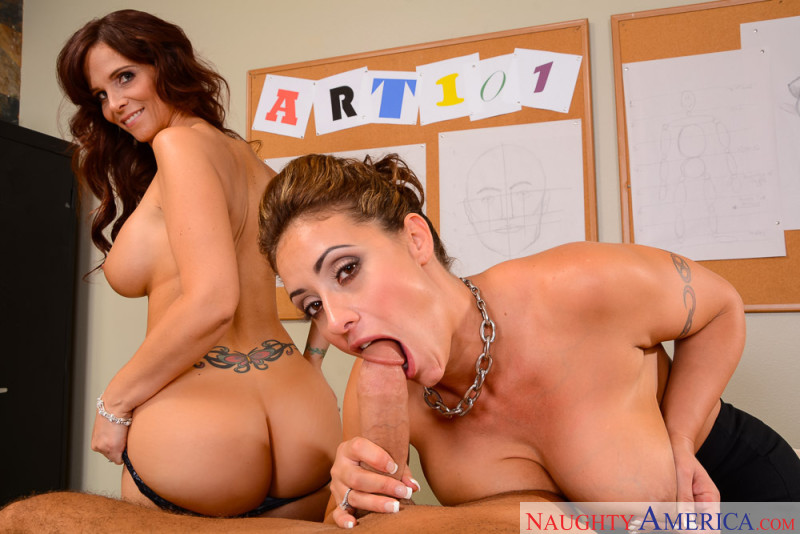 Eva Notty Syren De Mer - Eva Notty has a bit of an issue in her art class so she goes and talks to another art teacher, Syren De Mer, about it. It seems like Eva's new nude model has a giant penis and all of her students are focusing way too much on that long dick of his. It's very distracting to her students. Syren doesn't believe how big it actually is so Eva brings over the nude model and shows her in person. Of course, Syren decides that she wants to see how much bigger they can get it if both her and Eva tag team it.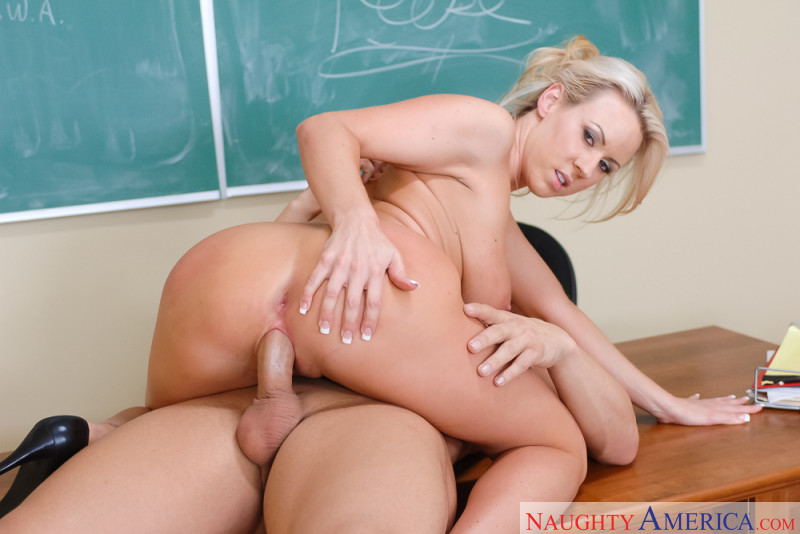 Carolyn Reese - Professor Reese likes having naughty little boys do things for her, so when she catches Derrick cheating, she doesn't turn him in. No, she turns him on with her sexy pantyhose and makes him eat her pussy and fuck her hard. Yeah, as long as he can fuck her hard and stay hard, he will never have to study hard.
Want some more? Check the site.
| | | |
| --- | --- | --- |
| | Older | Newer | |