[Click on the picture to see all the samples]
transfixed: The Job Interview, Scene #01: Ana Foxxx, Korra Del Rio - Ana Foxxx, a ruthless executive, is busily typing away on her laptop while speaking with her boss, Ms. Mars, on her earpiece. Through the conversation, it is revealed that Ana is interviewing candidates for a prestigious marketing position. Ana hangs up and promptly calls in the last candidate, Korra Del Rio, who is anxiously waiting in the next room. Korra stumbles into the room, obviously flustered by Ana's corporate-hard stare. Before Korra can start her pitch though, Ana takes charge and circles around Korra, scrutinizing her and making quite clear just how lucky she is to be interviewing for this position. She then instructs Korra to change into one of the high-fashion outfits hanging in the corner. Korra partially undresses as Ana stands close, looking her body over with satisfaction. Sensing this, Korra asks if Ana can help her take her bra off, and she does. Ana then kneels in front of Korra and instructs her to pull down her panties, revealing Korra's cock. Ana can't help but slip it into her mouth, sucking Korra off before they both get fully undressed and have erotic, energetic sex all around Ana's lavish office. Korra definitely sets herself apart from the other candidates, but will it be enough? Watch to the end to find out!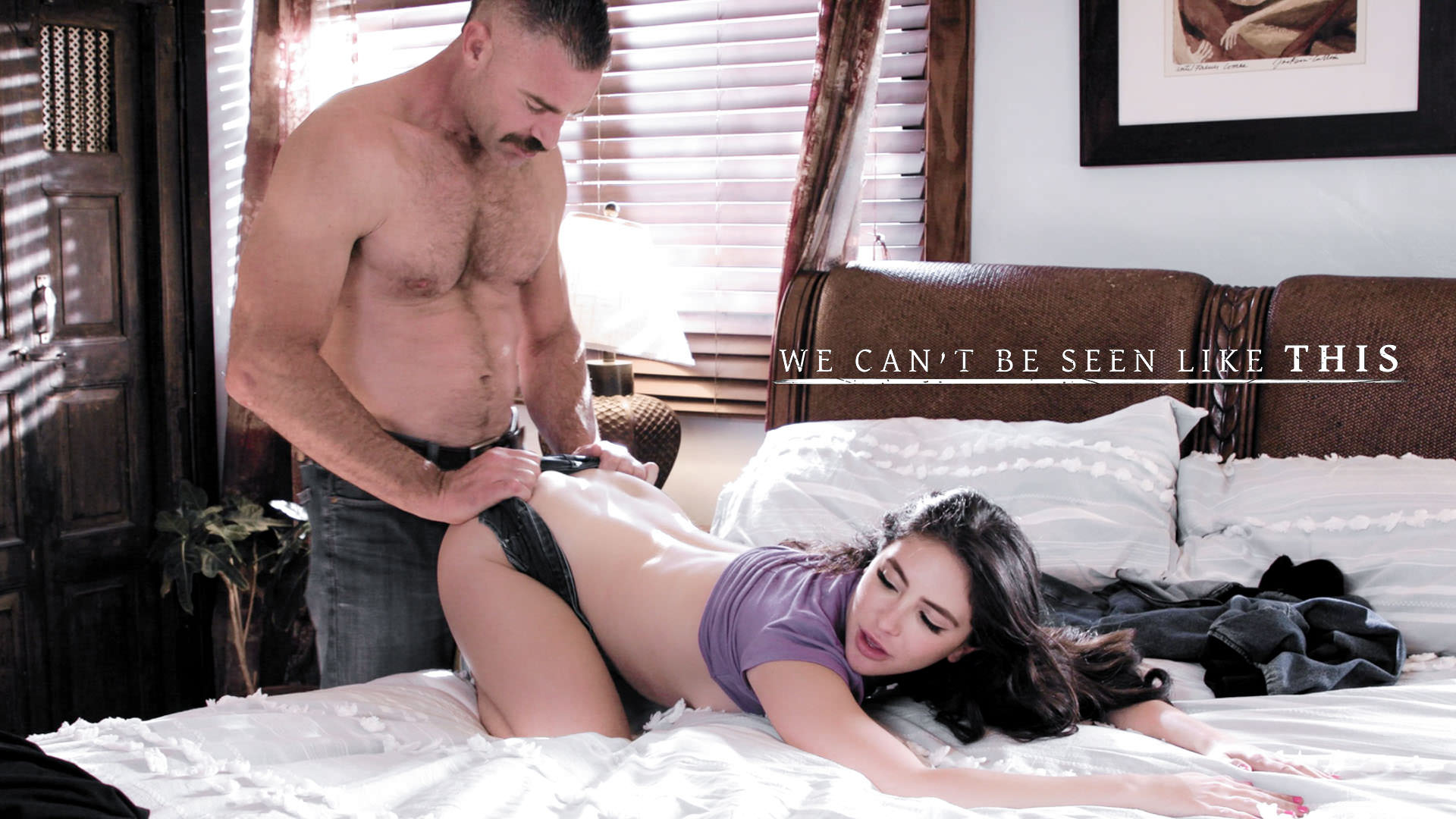 puretaboo: We Can't Be Seen Like This, Scene #01: Jane Wilde, Charles Dera - WE CAN'T BE SEEN LIKE THISAmelia (Jane Wilde) is hanging out with her boyfriend, Elliot, in his bedroom after school. As they settle in, Elliot tries to get frisky with her, although Amelia's not really feeling it. Thankfully, they're interrupted when Elliot's parent, Gary (Charles Dera), accidentally interrupts them.As Gary tells Elliot that he's needed elsewhere to take care of a chore, Amelia seems unable to take her eyes off him. Although Elliot complains, Gary reminds him who the boss is around there, so he soon begrudgingly trudges out of the room. Gary apologizes to Amelia for the intrusion, although Amelia insists she can keep herself busy while Elliot's gone...A short while later, with Elliot still having not returned, Gary checks in on Amelia. Amelia perks up and starts subtly coming onto him. It's clear she has something going on for him, even if Gary is oblivious. When Gary complains about the temperature of the room, she quickly invites him to stick around to fix the thermostat. In fact, why doesn't he teach her how to fix it herself?Gary is thrilled to pass on his wisdom, happily chatting away with her while he sets to work. Although he's being nothing but friendly, Amelia continuously interprets everything he says and does as being him coming onto her. By the time he realizes this, it's too little too late.As Amelia comes onto him more obviously, Gary tries to resist but she toys with him, insisting that she knows he must have feelings for her, too. Why should he deny himself his most primal desires? Gary keeps trying to do the right thing and ignore the growing heat between them but once she strips down in front of him, he's putty in her hands.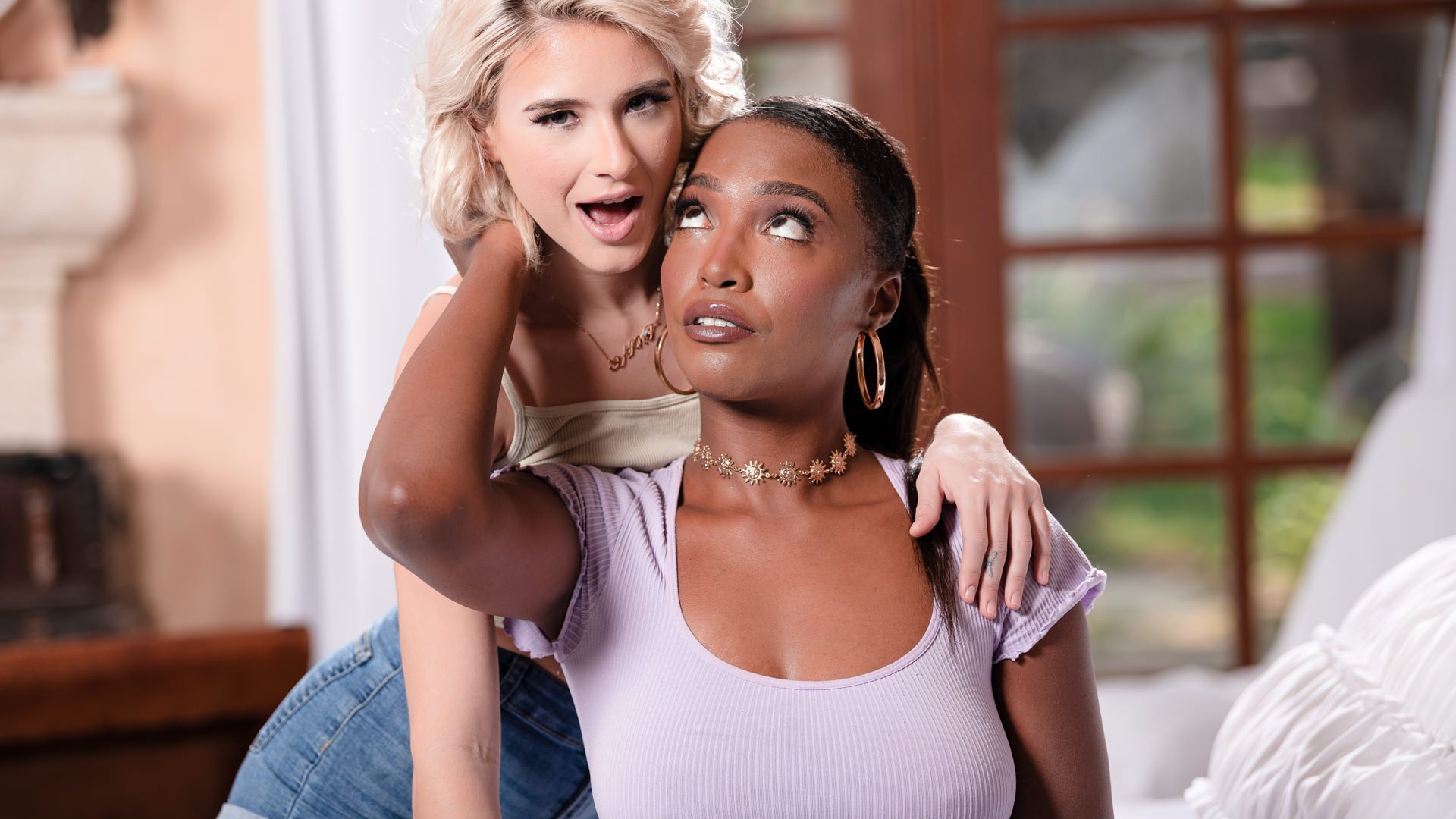 webyoung: That's The Spirit!, Scene #01: Jessie Saint, Daya Knight - Jessie Saint is surrounded by ritualistic items. She looks desperate as she begs for help from the spirit world and explains her situation. She has a MAJOR crush on her best friend and roommate, Daya Knight, but is too shy to act on it. She wants the spirit of someone confident to temporarily possess her to help her finally confess to Daya.Jessie closes her eyes and invites any interested spirit into her body to help. After a few suspenseful moments, she suddenly jolts. She then opens up her eyes with a grin, her entire deposition instantly changed. 'I'll take care of EVERYTHING,' she declares, clearly now possessed by a confident spirit.The spirit moves on and peeks into another bedroom where Daya is lounging, yet unnoticed, and appreciatively eyes her. It's no WONDER Jessie has a crush on Daya -- she's HOT!Now it's time for the spirit to help get these two cuties together!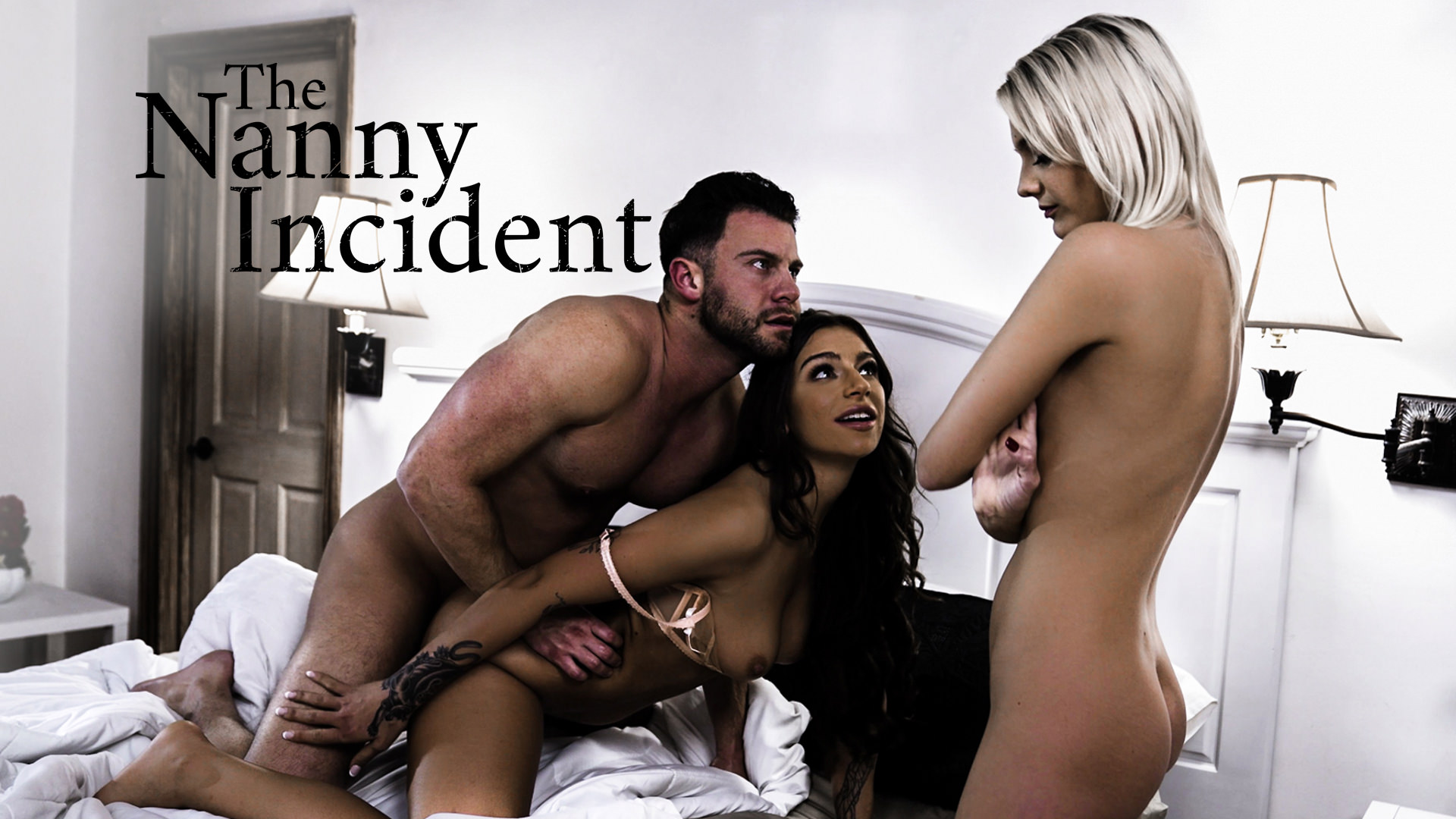 puretaboo: The Nanny Incident, Scene #01: Kenna James, April Olsen, Seth Gamble - THE NANNY INCIDENTAfter spending some time as a stay-at-home parent, Mindy (Kenna James) has decided to go back to work and needs live-in help. Her husband John (Seth Gamble) works from home but is very busy with his career, and dismisses his wife's ambitions as frivolous. This has caused tension between the couple, but Mindy has still gone ahead and hired a nanny, Liz (April Olsen).Several weeks later, Mindy returns home from work, looking exhausted. She enters the kitchen to find Liz cooking dinner. Her little angel is napping, and the house is clean. Mindy is grateful that Liz seems to be working out so well as a nanny. Then John shows up, and he seems to be in a very good mood. He greets Liz teasingly, and they start acting buddy-buddy towards one another. Mindy is taken aback. She's glad her husband is finally making an effort to support the idea of having a nanny, but the whole thing feels unsettling.John and Liz then want to show Mindy a dance they choreographed earlier in the day to entertain Mindy's little angel. Liz asks Mindy to film it on her phone for social media. Not knowing how to react, Mindy agrees. She films them as Liz enthusiastically jumps into John's arms and he lifts her in the air. As John lifts Liz, his hands clearly grab her ass. Mindy notices and is about to say something when the nursery monitor goes off, interrupting the moment.That night, Mindy sits in bed, looking at the video. She's been watching it on repeat, zooming in on the groping. She almost feels turned on... but decides to confront John when he gets out of the bathroom. He slips into bed, going through the motions of saying goodnight, when she stops him. Mindy makes him watch the video, and asks him if it seems inappropriate. He gets defensive, shifting the blame onto Mindy for wanting a career and hiring a nanny... and then acting jealous when he is just being a nice guy. Mindy feels bad for accusing him, and tries to make up for it by initiating sex. But their sex is awkward, with both of them trying to push past their argument. John announces he can't cum, and rolls off. They lie awkwardly for a moment before Mindy excuses herself to shower.While Mindy is in the bathroom, she hears moaning coming from the bedroom. She turns off the water, goes to the door and slowly opens it to discover her husband fucking the nanny. Mindy confronts them, but John continues fucking Liz, at first ignoring his wife's outrage and then shifting the blame onto her again, saying she should have expected this from hiring a hot nanny to move in with them. Liz chimes in, encouraging her that many couples have a unicorn. Mindy's emotions shift from angry to distraught. She begs John to stop disrespecting her. He counters by challenging her to start respecting him... and agree to try new things together. He brings up her inability to make him cum as evidence that things aren't working between them. They need to switch things up. Liz sees Mindy's vulnerable state, and tells her to just relax and give it a try, saying she knows that Mindy was turned on by their video. Completely overwhelmed by the situation, Mindy finally agrees to join her husband and the nanny in a threesome.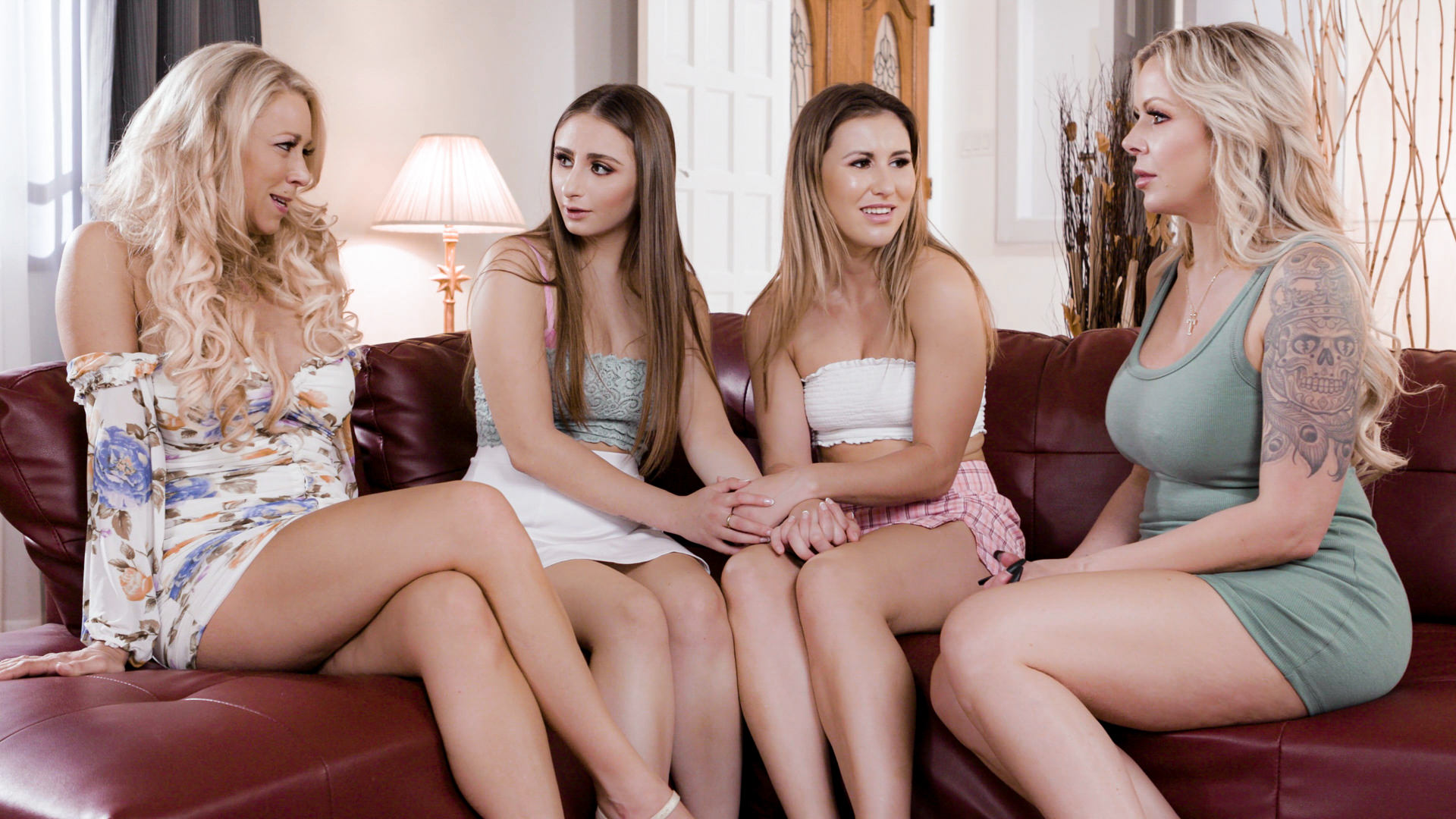 girlstryanal: Neighborhood Watch... And Learn!, Scene #01: Nina Elle, Katie Morgan, Paige Owens, Penelope Kay - Katie Morgan is looking out the window when she notices her new neighbors, Paige Owens and Penelope Kay, moving in. She calls her wife, Nina Elle, over to have a look. Katie and Nina are immediately attracted to their new neighbors and wonder if they are a couple. Regardless, both ladies lustfully agree that Paige and Penelope are worth a closer look.Outside, Paige and Penelope have finished moving all their boxes. They embrace, revealing that they are indeed a lesbian couple. Just then, Katie and Nina walk over and introduce themselves. After exchanging some pleasantries, they invite Paige and Penelope over for dinner that night. The young couple gratefully accepts. Sometime later, the four ladies are chatting in Katie and Nina's living room. The older ladies start to bring up their own sexual histories, expressing how MANY lesbian experiences they've had and how their relationship is quite open and free. Paige and Penelope are a bit dumbstruck: they've only experienced each other's bodies, and definitely haven't experimented as much as Nina and Katie have. Eventually, it is revealed that Paige and Penelope have NEVER tried anal. Nina and Katie excitedly suggest that maybe they could guide the younger couple through their first lesbian anal experience if they would like. They start by suggesting that Paige and Penelope kiss each other in front of them, just to warm up. This leads to the young couple making out with Nina and Katie, after which they all start to undress and go even further. Paige and Penelope abandon themselves to a lesbian foursome with their new neighbors, letting Nina and Katie's experience guide their way to sensual, anal discovery.You can always watch, but if you ask Paige and Penelope, the best way to learn something new might be to dive right in!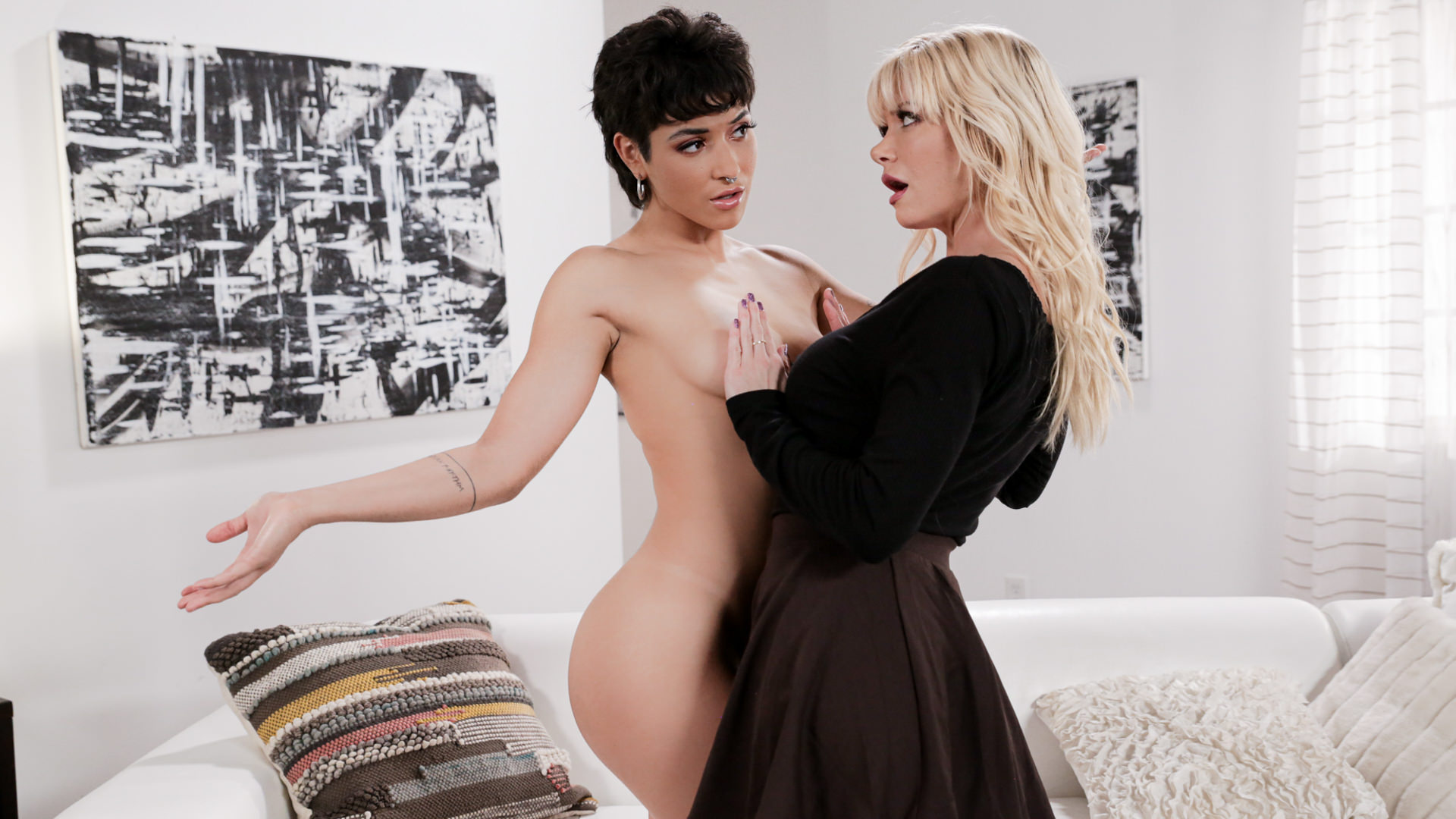 mommysgirl: Put On Some Clothes!, Scene #01: Serene Siren, Brooklyn Gray - Serene Siren is on the phone complaining to a friend about her stepdaughter, Brooklyn Gray, being a nudist. Apparently, Brooklyn is constantly naked, walking around the house and sitting all over the furniture without a second thought. As Serene talks, she is interrupted by none other than Brooklyn herself, who casually walks into the living room naked. Totally put-off, Serene runs off to another room. A few days later, Serene has invited her friend Sheena Ryder over, and they are catching up in the living room. Of course, Brooklyn interrupts their conversation by striding into the room in the nude. She proceeds to do some yoga directly in front of the two ladies. At first, they try to ignore her, but when Brooklyn enters a particularly 'revealing' pose, Sheena begins to freak out.In a desperate effort to salvage the situation, Serene takes off her own top, claiming that being nude is a common occurrence at their home. This totally backfires and leads to Sheena leaving the home in disgust. Serene turns her attention to Brooklyn and berates her for ruining yet another moment with a guest. Brooklyn, on the other hand, is overjoyed to see her stepmom joining her in her nudism. Serene does admit that it feels quite freeing to be in the nude, and with much encouragement from Brooklyn, agrees to join her in a masturbation session. Soon enough, they are both totally turned on, and join each other from some playful lesbian sex. Next time someone says 'put on some clothes' - just think what can be accomplished without them!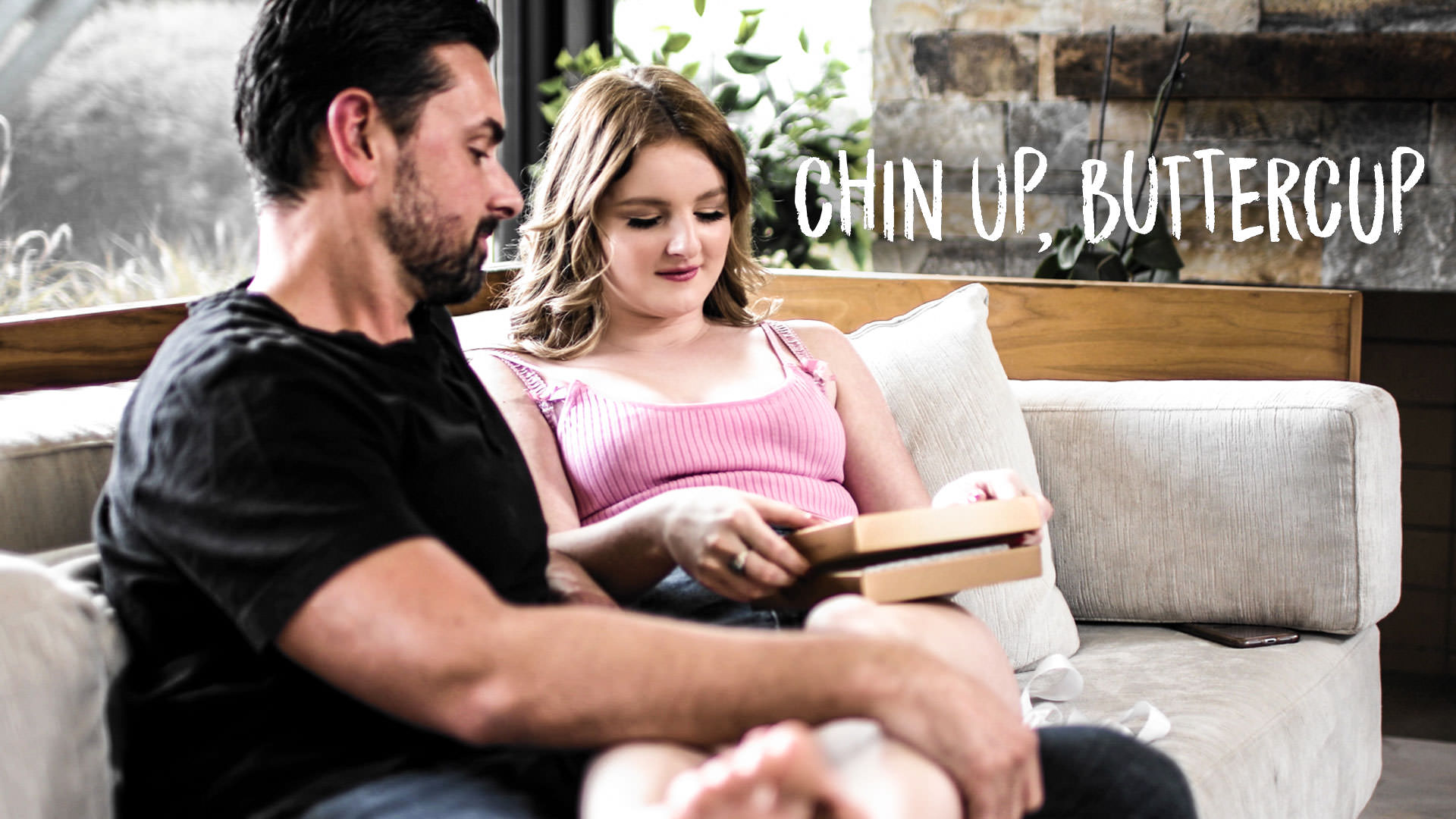 puretaboo: Chin Up, Buttercup, Scene #01: Eliza Eves, Ryan Driller - CHIN UP, BUTTERCUPElena (Eliza Eves) is desperately searching the living room for her cellphone. Her stepfather Nate (Ryan Driller) then enters the room with the missing phone, saying she left it in the kitchen. She thanks him and eagerly checks the phone, but looks disappointed that there are no new messages. Elena says that her boyfriend hasn't contacted her for the past two days, and now it's Valentine's Day. She gets upset, wondering what she did wrong. Nate comforts her, saying 'Chin up, Buttercup.' He explains that his wife has been too busy for him lately, and suggests that he and Elena can have their own Valentine's Day together. Elena says that sounds like a fun idea, and Nate promises to make the day extra special for her.Nate and Elena then watch a romantic movie, since that's what Elena had been planning to do with her boyfriend. However, the movie ends up making Elena sad, since it reminds her of the love she thought she had with her boyfriend before he stopped contacting her. Nate takes the opportunity to touch her, acting as if they're meant to be comforting gestures. He then surprises Elena with a box of chocolates, and creepily admires the sight of her licking her lips after she eats one of the chocolates.Nate asks Elena what else she intended to do with her boyfriend today. She says it's not something she can do with anyone else, eventually admitting that she was going to give up her virginity. To Elena's shock, Nate suggests that he can take her virginity instead. He points out that her boyfriend seems to have ditched her, so it's better to give her virginity to someone she can trust. Surely he's the man she can trust the most, right?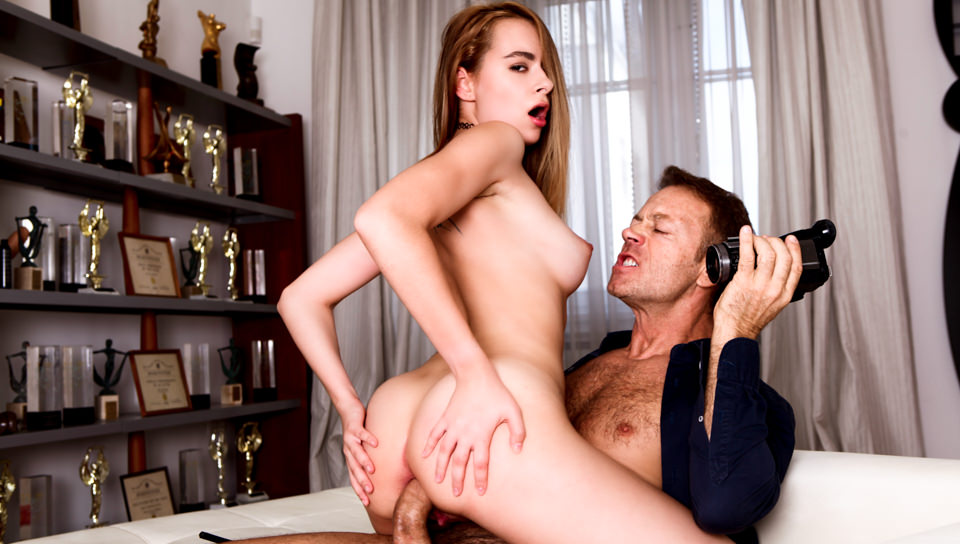 roccosiffredi: Castings - Skiley Jam, Scene #01 - Skiley Jam, Rocco Siffredi
roccosiffredi: Rocco's Sex Clinic - Episode 4 - Eden Ivy, Yves Morgan, Jack Rippher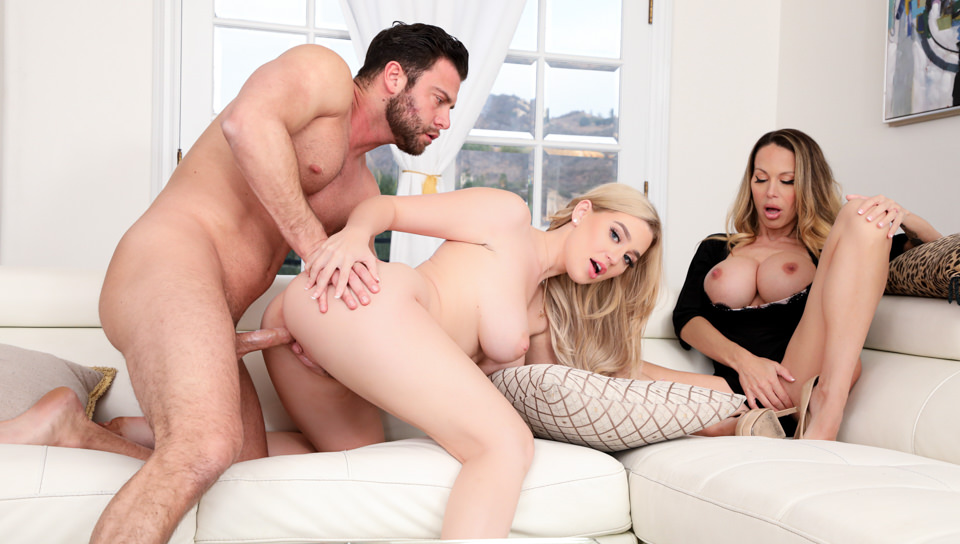 devilsfilm: My Husband Brought Home His Mistress #16 - Blake Blossom, McKenzie Lee & Seth Gamble - McKenzie Lee, Blake Blossom, Seth Gamble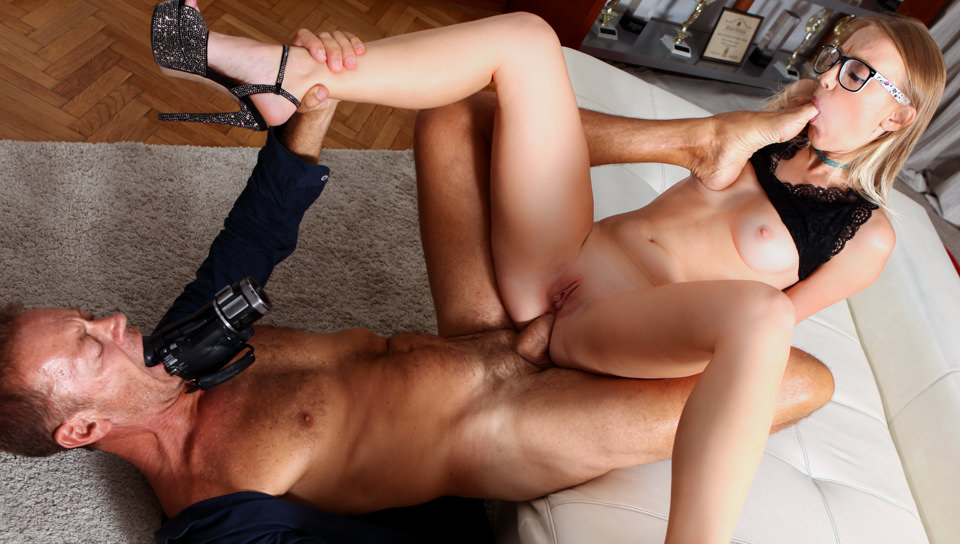 roccosiffredi: Castings - Kira Thorn Returns, Scene #01 - Kira Thorn, Rocco Siffredi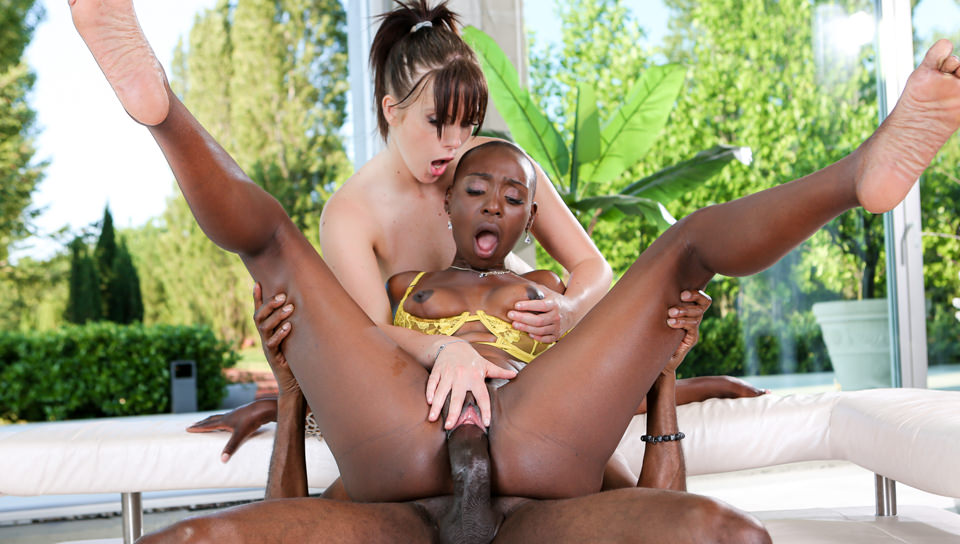 roccosiffredi: Rocco's Sex Clinic - Episode 3 - Zaawaadi, Alyson Thor, Mike Chapman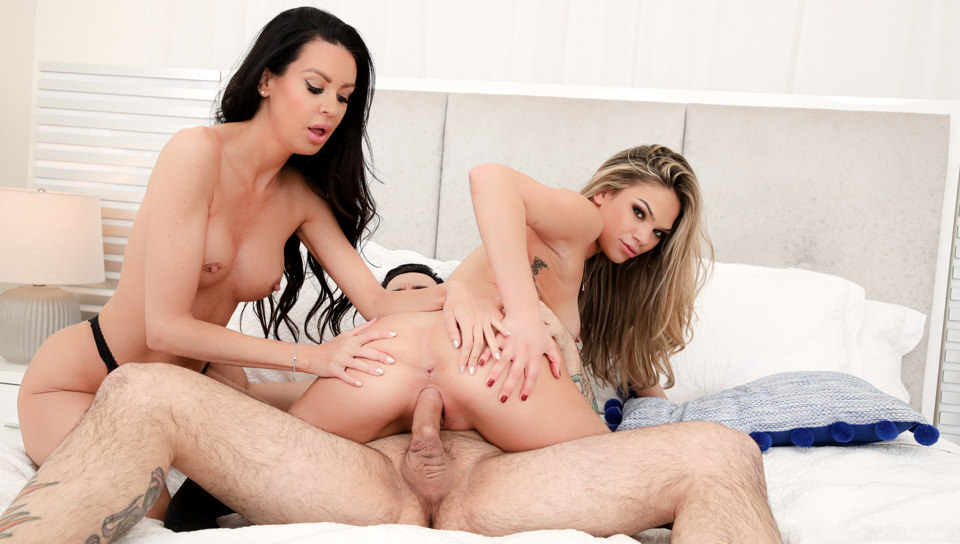 devilsfilm: My Husband Brought Home His Mistress #16 - Athena Faris, Jamie Michelle & Tommy Pistol - Athena Faris, Jamie Michelle, Tommy Pistol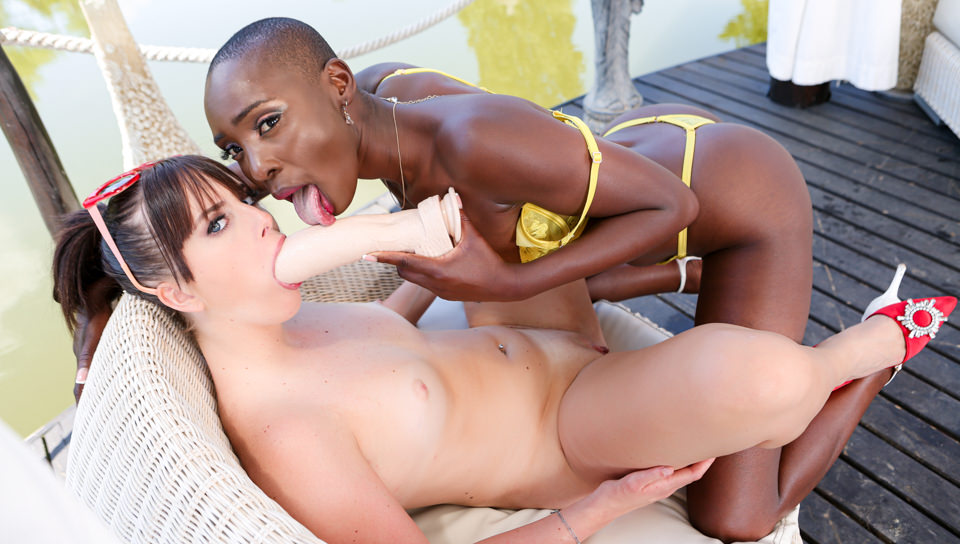 roccosiffredi: Rocco's Sex Clinic - Episode 2 - Zaawaadi, Alyson Thor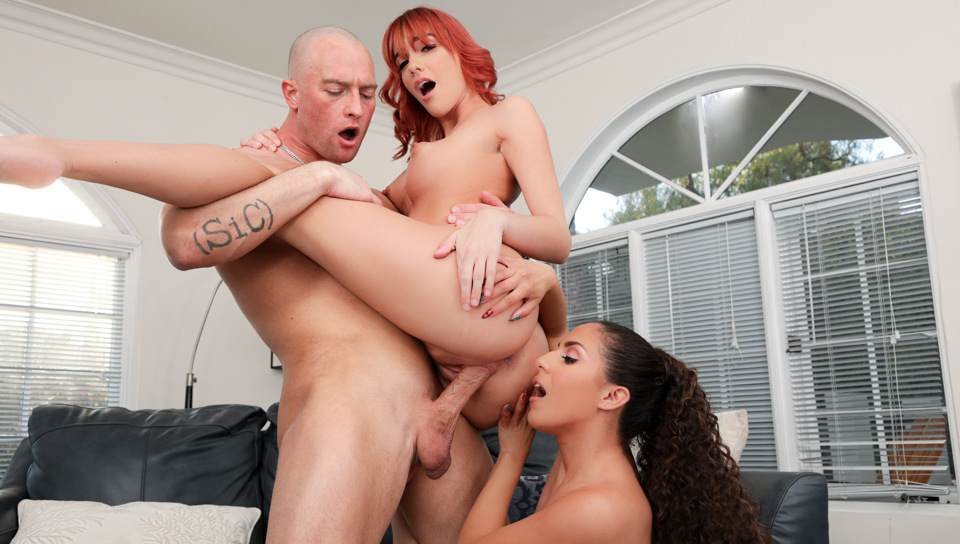 devilsfilm: My Husband Brought Home His Mistress #16 - Kenna James, Liv Revamped & Zac Wild - Liv Revamped, Kenna James, Zac Wild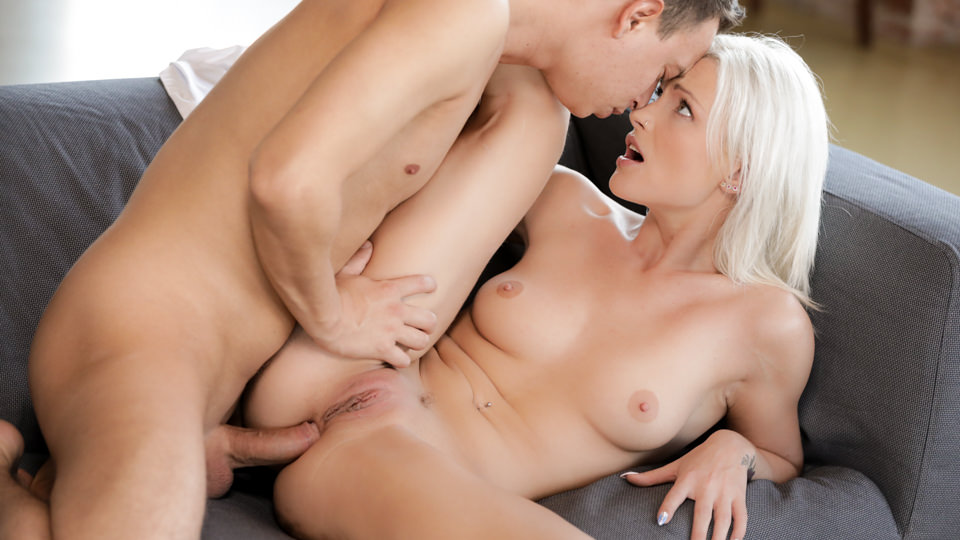 21naturals: Wavelength of Love, Scene #01: Zazie Skymm, Nikki Nuttz - Gorgeous Zazie Skymm is enjoying the music from DJ Nikki Nuttz which turns her on. She gets on her knees and sucks his cock before spreading her ass open for his cock. Zazie takes every inch of his cock deep into her ass as she moans in pleasure. Thrilled about fucking her ass, Nikki showers her with cum on her sexy face.
nurumassage: Neighbor's Noisy Nuru, Scene #01: Liv Revamped, Seth Gamble - Seth Gamble is trying to work but can't concentrate because of all the NOISE coming from the apartment above him, where a new neighbor (who Seth hasn't met yet) has recently moved in. Finally unable to take it anymore, Seth storms off to confront the neighbor.Seth angrily bangs on the new neighbor's door but is then shocked when Liv Revamped, a beautiful woman in a robe, answers. Seth tries to keep his cool as he introduces himself as her downstairs neighbor, then downplays how noisy she's been. Liv is mortified, apologizing as she invites Seth in to explain everything.Once they're inside, Liv explains that she runs an in-home nuru massage parlor, which is where some of the noise comes from, though she tries her hardest to keep it down. By way of apology, she offers to give Seth a nuru massage, although Seth has no idea yet what a nuru massage even is. Once she explains the intimate and sensual process to him, he's flustered but game.As they get naked and Liv begins rubbing her naked body all over Seth's own, things heat up. It looks like it's time to make some noise of their own!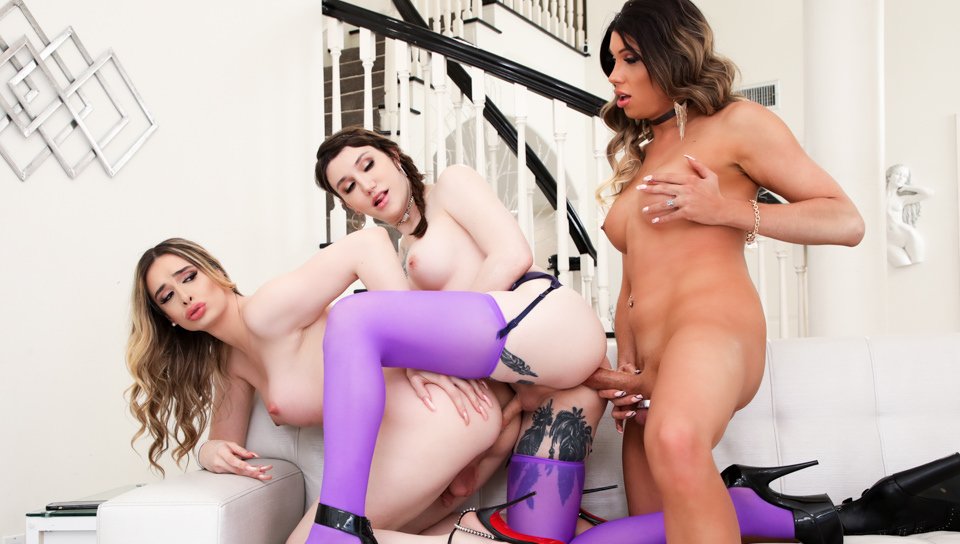 devilsfilm: Take A Ride On The Trans Train #03 - Cherry Mavrik, Ivory Mayhem & Lena Moon: Lena Moon, Ivory Mayhem, Cherry Mavrik - Cherry Mavrik is watching TV when Ivory Mayhem struts down the stairs to show off her outfit for the evening. Cherry playfully spanks Ivory's ass, insisting that she'll DEFINITELY get to the front of the line at the club looking hot like that. As this happens, Lena Moon arrives home looking quite dejected. Cherry and Ivory invite Lena to come to sit with them, asking her what's wrong. Lena shares that her boyfriend, Steve, STILL won't call Lena his girlfriend, even after two years of dating! She spends all her days with him, they have sex, she does everything for him, but he won't commit. He even wants Lena to stop stripping, which is her way of making an income. Cherry and Ivory know a good way to cheer Lena up though. Cherry pulls out her throbbing cock and Ivory starts sucking it. Lena watches for a bit, but soon enough, she can't help put it in her mouth as well. These three roommates soon lose themselves in an erotic threesome, including some luscious trans train action that'll make Lena forget all about her relationship woes.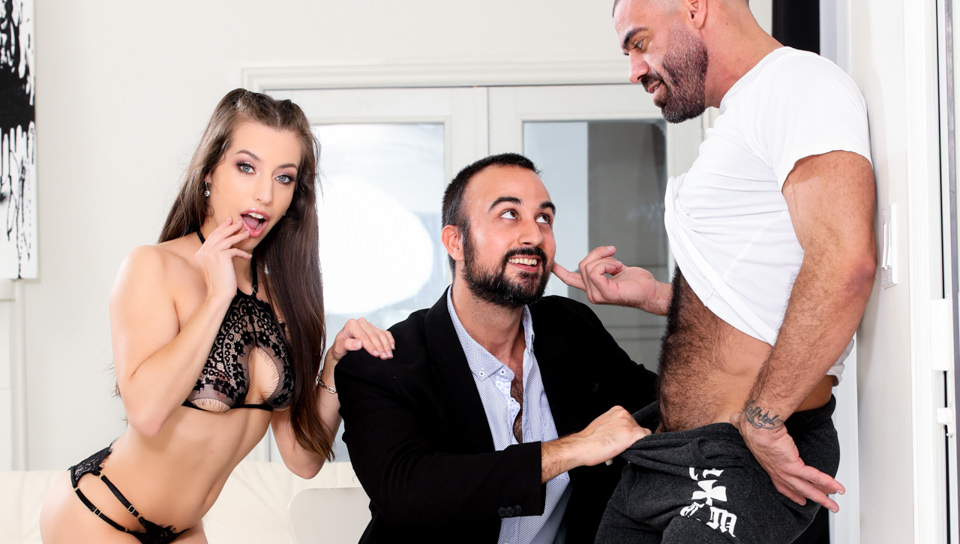 devilsfilm: Husbands Teach Wives How To Take Dick #01 - Spencer Bradley, Mason Lear & Ricky Larkin: Spencer Bradley, Ricky Larkin, Mason Lear - Spencer Bradley seems disappointed that her husband Mason Lear has to fly out of town for a corporate-mandated training session. She wishes him a safe trip, and tells him to call her as soon as his plane lands. He promises he will, and kisses her goodbye. However, as soon as Mason leaves, Spencer grins and takes out her phone, calling Ricky Larkin. She tells Ricky that her husband will be gone all weekend, so he can come on over!When Ricky arrives, he immediately starts making out with Spencer, picking her up and carrying her to the couch. He eats out her pussy, and then pounds his cock into her... but then the action gets interrupted by Mason unexpectedly coming back home, because his flight got canceled! Mason is shocked to see his wife with another man, and then becomes even more shocked when he recognizes Ricky. Spencer is surprised that they know each other, and Mason explains that Ricky is a fitness trainer who has instructed him several times.Since they all know each other, Ricky tells Mason that EVERYONE can have fun if they make this a threesome. Spencer loves the idea, and Mason agrees to it as well. The two men take turns fucking Spencer, and also enjoy making out with each other. As further proof that sharing is the best, Spencer and Mason lick Ricky's cock together, and then Mason rides Ricky's cock while Spencer rides Mason's cock. Looks like it's a really good thing that Mason's flight got canceled!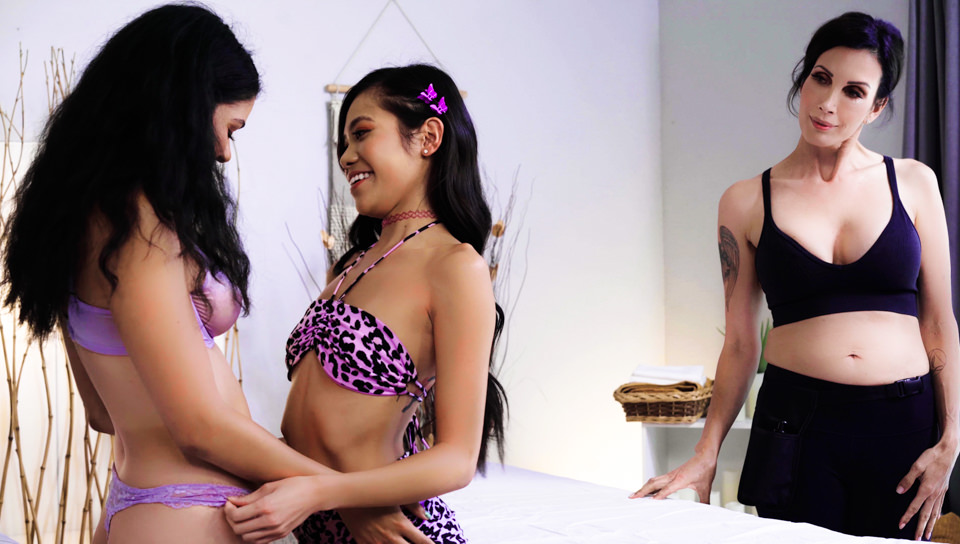 allgirlmassage: You Two Are Lucky, Scene #01: Vina Sky, Harley Haze, Shay Sights - Two bubbly girlfriends, Vina Sky and Harley Haze, enter a massage parlor and are greeted by an older lesbian masseuse, Shay Sights. It's immediately obvious that the girlfriends are deeply in love and are too adorable for words! As Shay gives them a sensual couple's massage, she admires the lovey-dovey girlfriends for being out and proud, wishing that SHE had the same luxury, especially in the past. But, unfortunately, she's always had to wear her rainbow internally.Vina and Harley are touched and empathetic as they assure Shay that she can be out and proud, too, though Shay feels like it's a little too late. That's when the adventurous girlfriends invite Shay to have a tryst with them so that she can FINALLY gain the confidence and life experience she's longed for!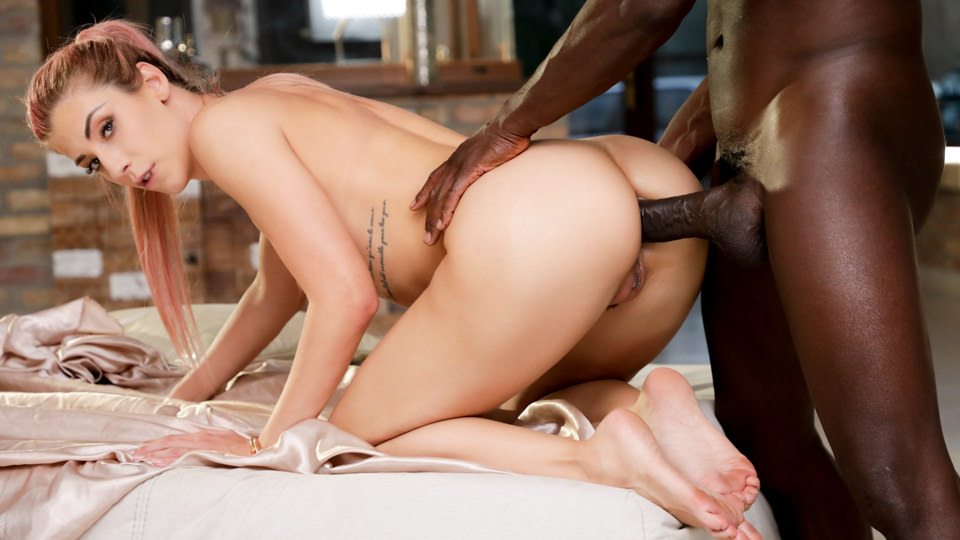 21sextury: Size Does Matter, Scene #01: Shona River, Joss Lescaf - There is nothing like the feeling of a thick cock in the ass. Slender babe Shona River agrees! She can't wait to feel Joss Lescaf's big dick in her tight hole.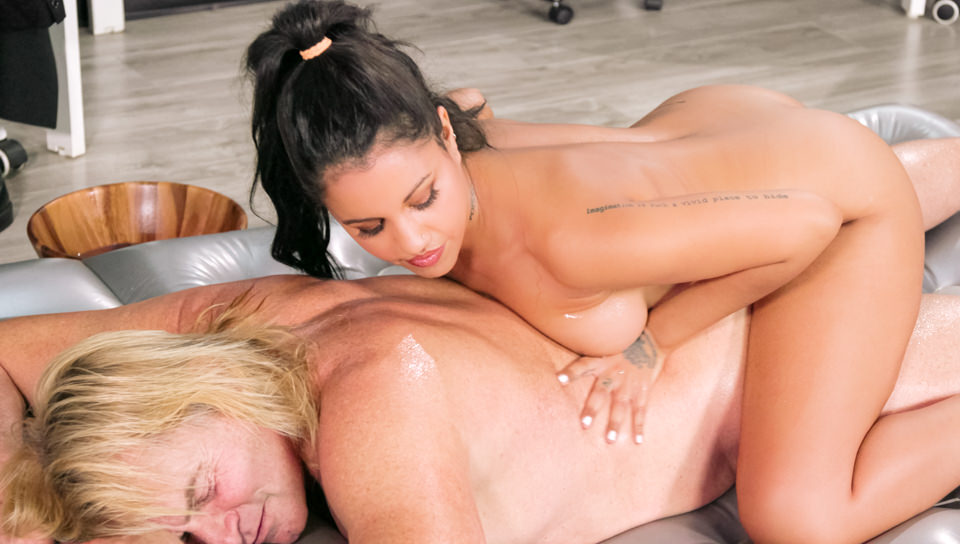 nurumassage: Can't Argue With Results!, Scene #01: Nina White, Evan Stone - Evan Stone, a corporate business owner, meets with Nina White, who he has recently hired as an in-office masseuse for his employees. Evan praises Nina on her work, commenting on how productivity has seen massive gains company-wide ever since she joined their team. Evan then notices that there is a mattress on the floor. Confused, he asks what it's there for. When Nina replies that it is for the NURU massages she gives to the employees, it becomes clear that Evan has no idea what a NURU massage actually is. Nina explains the various aspects of a NURU massage, including how it usually finishes with a happy ending. Evan is immediately taken aback- has this sort of lewd activity been happening under his very nose? Nina is quick to remind him, however, of the benefits that these massages have obviously been having on his employees. With a little nudging, Evan determines that the best way to verify the massage's quality is to try one for himself. They both get undressed, and Evan dives headfirst into his first NURU experience. Judging by the results of their session, a happy ending is exactly what Evan needed. Can't argue with that!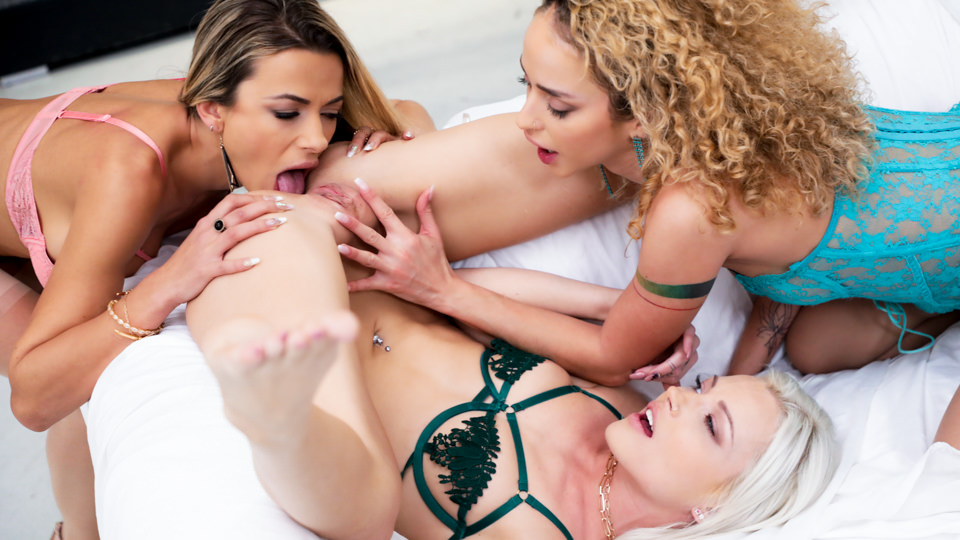 21sextury: Threeway Thrill, Scene #01: Shalina Devine, Zazie Skymm, Geisha Kyd - Geisha Kyd, Shalina Devine and Zazie Skymm are looking forward hanging out together! These stunning babes, wearing sexy lingerie, will indulge in a stimulating fuckfest!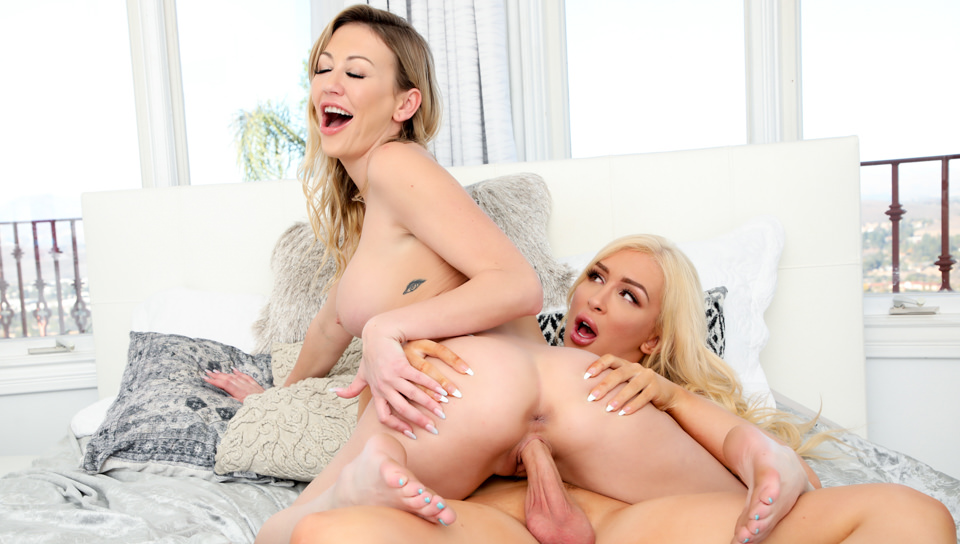 devilsfilm: Her First Trans Encounter #01 - Adira Allure & Angelina Please: Adira Allure, Angelina Please - Adira Allure is in a heated argument on the phone because her girlfriend has been ghosting her lately. What's worse is that Adira still sees her girlfriend posting pictures all over her social media, including pictures of her with other women! As the argument intensifies, it leads to a breakup, which crushes Adira.That's when her friend, Angelina Please, happens to drop by. Angelina is sympathetic and invites Adira to come to her place and hang out, not wanting her to be alone right now. Needing companionship, Adira easily agrees as they share a comforting hug.Later, they also share a bath together to help Adira unwind. As they chat, it's revealed that Adira has a bad habit of dating women who are bad for her. But she thoughtfully reflects that she's always dated cis women... That's when Angelina curiously asks if Adira's ever been with a trans woman before, to which Adira admits that she hasn't.Sparks fly as Adira's eyes drift down to Angelina's cock. Although Angelina is surprised, she's down to be a rebound!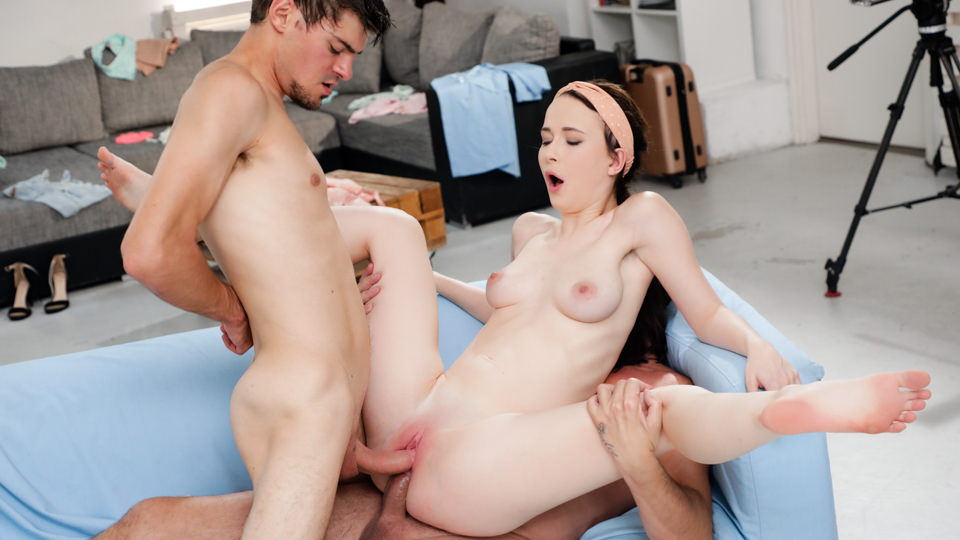 21sextury: Pin-up Fashion, Pin-up Passion, Scene #01: Sweetie Plum, David Perry, Josh Jo - Perfect brunette Sweetie Plum is all excited about getting fucked by two men! She takes them in the pussy, ass and mouth!!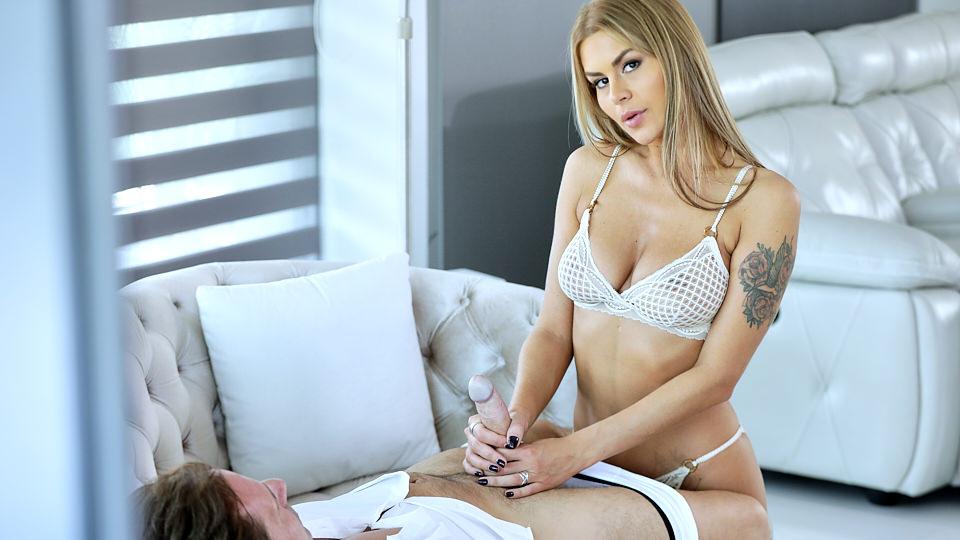 21naturals: Restless Beauty, Scene #01: Zlata Shine, David Perry - Zlata Shine is wearing her bikini and looking through the window. She seems bored and needs some fun. She shifts her attention toward David Perry and starts playing with his dick inside her mouth and between her tits.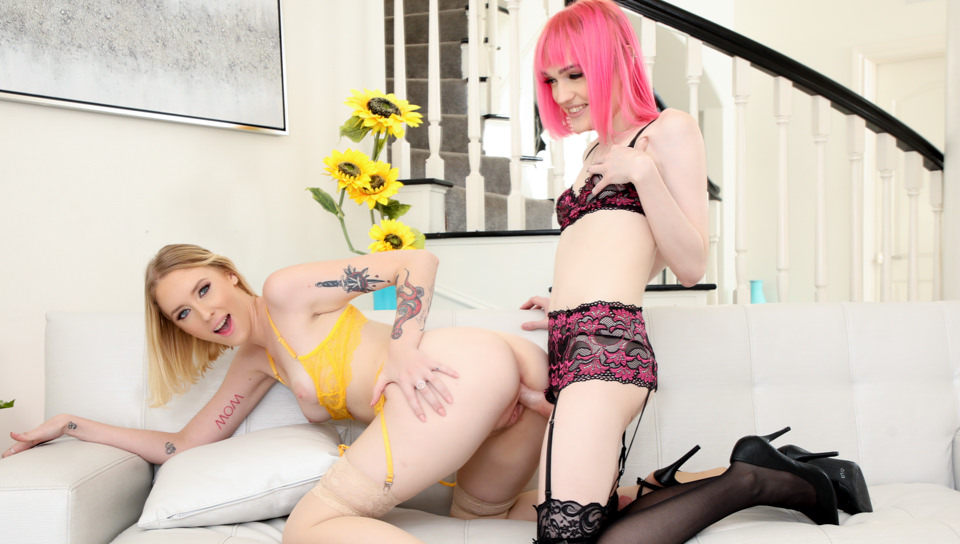 devilsfilm: Her First Trans Encounter #01 - Claire Tenebrarum & Marilyn Johnson: Marilyn Johnson, Claire Tenebrarum - Claire Tenebrarum and Marilyn Johnson first met online but are now seeing each other in person for the very first time.Marilyn is a little nervous because she's never been with a trans woman before, although she knows she's into them. Even though she's a lesbian, she HAS always wondered what it'd be like to handle a real cock... and she knows Claire can provide that fantasy. But what if she's objectifying Claire?Meanwhile, Claire has her own reservations, wondering exactly what is going through Marilyn's head. But Claire has been with cis women before and knows that they are naturally curious... and Marilyn is no exception. Since sparks are already flying between them, Claire is ready to go with the flow and see how it goes!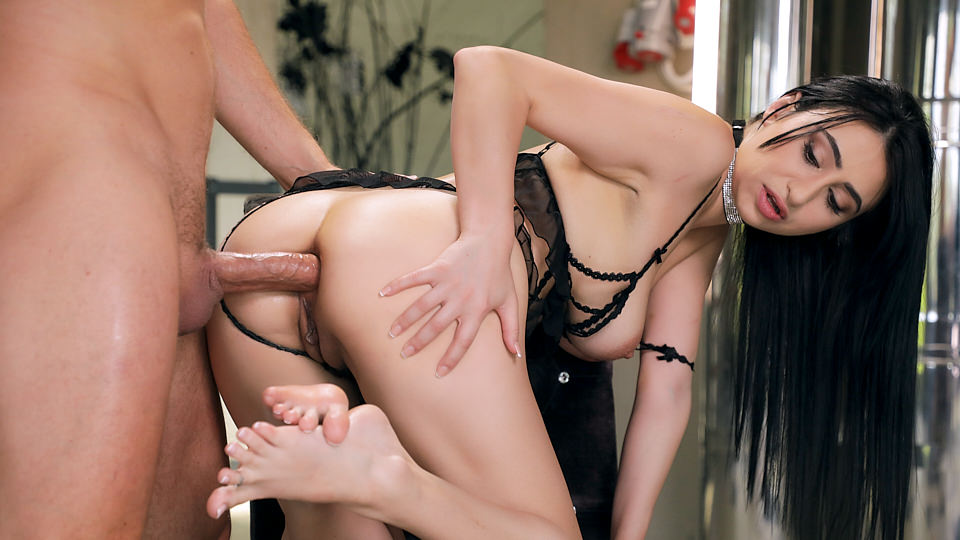 21sextury: Foot Model for Hire, Scene #01: Didi Zerati, Kristof Cale - A glamourous silhouette walking on hallway. Black dress, black glasses and black heels. Didi Zerati walks gracefully towards Kristof Cale. He obviously notices her and of course can't take his eyes off her beautiful face and her feet. She notices that his eyes are flirting with her legs. She moves forward to please him.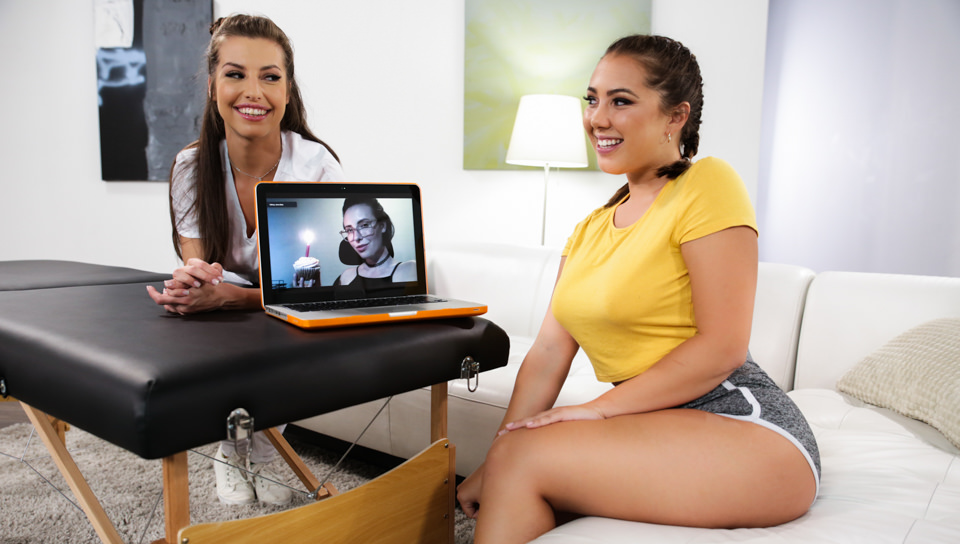 allgirlmassage: Long-Distance Surprise, Scene #01: Jenna Sativa, Spencer Bradley - It's Jenna Sativa's birthday and she video chats with her girlfriend Casey Calvert. They are in a long-distance relationship and Casey is not able to visit for the b-day. They have not seen each other in months and seem pent-up. Casey tells Jenna that she has a birthday surprise for her. A moment later, the surprise arrives - Spencer Bradley, a private masseuse. She will give Jenna a massage while Casey watches over video chat. Jenna is excited and touched by Casey's thoughtfulness.A few moments later, Spencer has set up her massage table. She gets to work sensually massaging Jenna as Casey watches from the laptop, offering suggestions throughout the rubdown. Eventually, Spencer leans in to kiss Jenna, revealing that Casey arranged for one last special surprise - the massage includes a happy ending!BEST. BIRTHDAY GIFT. EVER.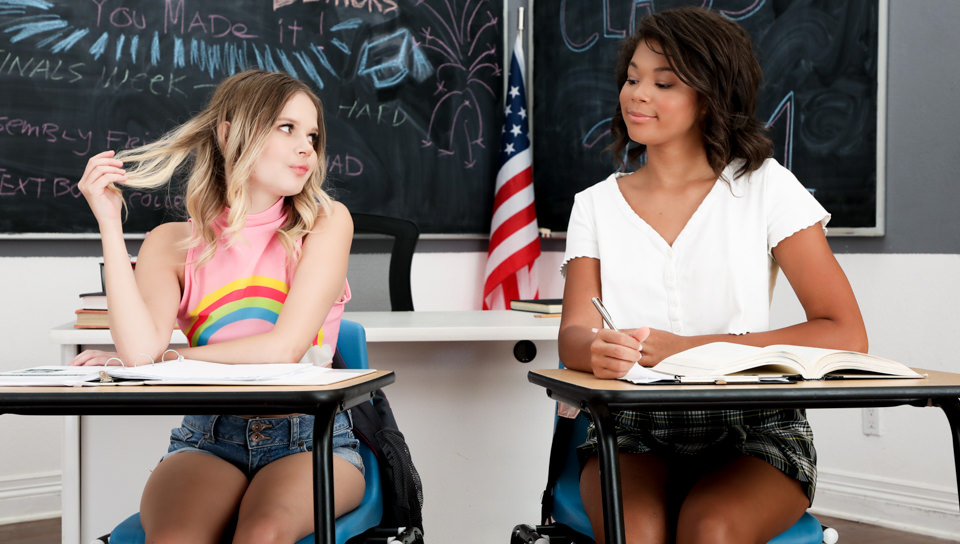 devilsfilm: Seducing My Straight White Best Friend #02 - Coco Lovelock & Michelle Anderson: Coco Lovelock, Michelle Anderson - Coco Lovelock and Michelle Anderson, two best friends, are staying behind in class to catch up on their work. But since they're alone, it doesn't take long for them to get distracted.They both complain about their parents interfering with their dating lives but especially Coco, whose parents hate all her boyfriends. Though Michelle wants to side with her bestie, as a lesbian, she has to admit that Coco COULD do better...Michelle playfully tries seducing Coco, pointing out that she should try getting a GIRLFRIEND for once. While Coco tries to maintain that she's straight, Michelle challenges her. If Coco's never even kissed a girl before, how can she know she's straight? And who better to experiment with than a best friend?
Want some more? Check the site.
| | | |
| --- | --- | --- |
| | Older | Newer | |