Update: 2/6/2020
Description: Real VR is #1 place to enjoy the various VR porn from 25 VR porn studios offering high-quality 3D VR porn movies.
Price


$1.00/1 day trial, recurring $19.95/30 days
$19.95/30 days, recurring $19.95/30 days
$89.95/1 year, recurring $89.95/1 year
[Click on the picture to see all the samples]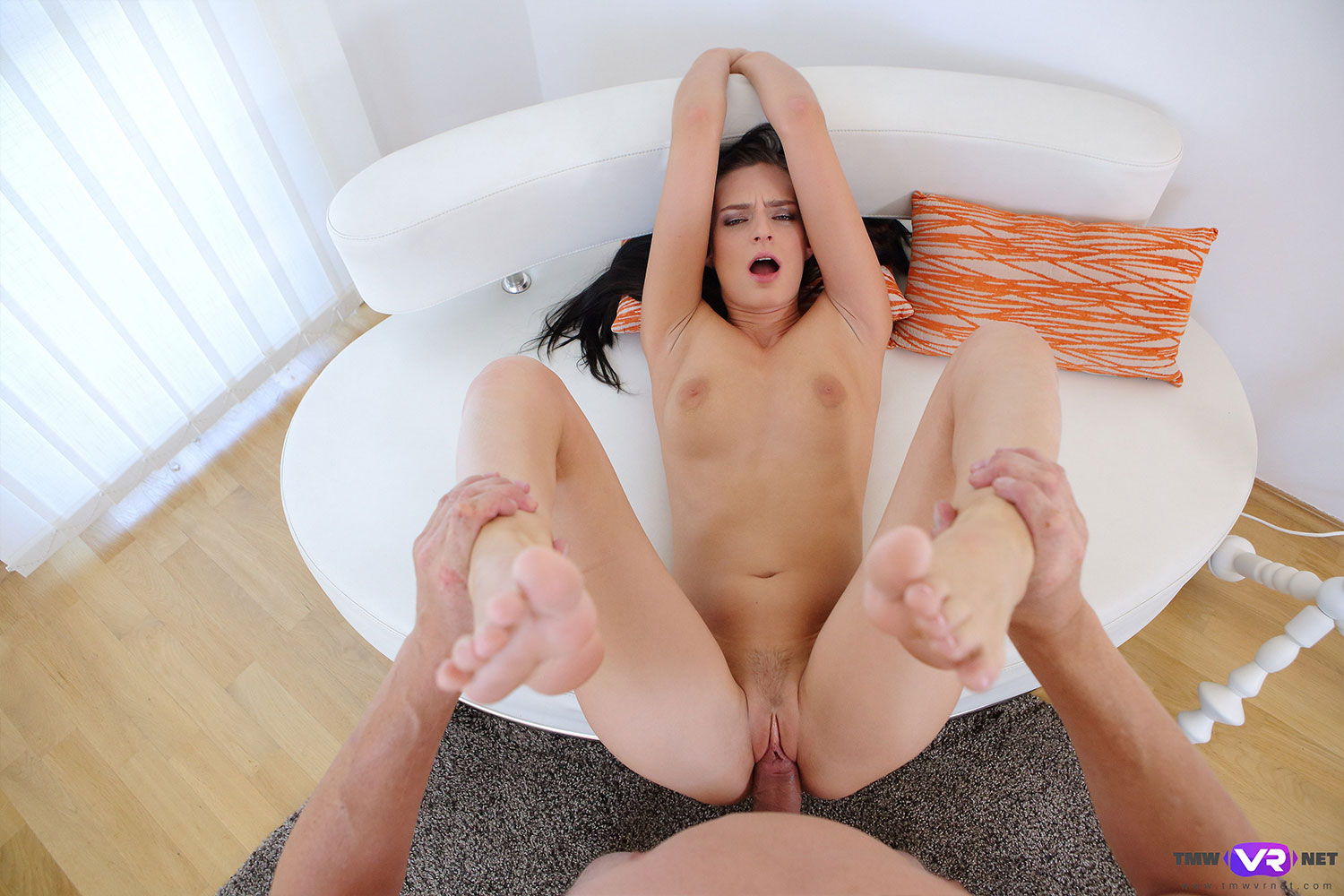 Hot Brunette Straddles a Boner: Leanne Lace - Lustful brunette that catches an eye with beautiful smile, long black hair and awesome ass bends over to make the guy want her. The dick quickly reacts to her provocative actions giving the babe a reason to kneel and put it in her adorable mouth. The hottie skillfully sucks a boner to wet it well before straddling. She keeps pushing the cock deep inside of her eager pussy while riding it faster and faster. The guy prefers to come on her posh ass after a crazy cock riding.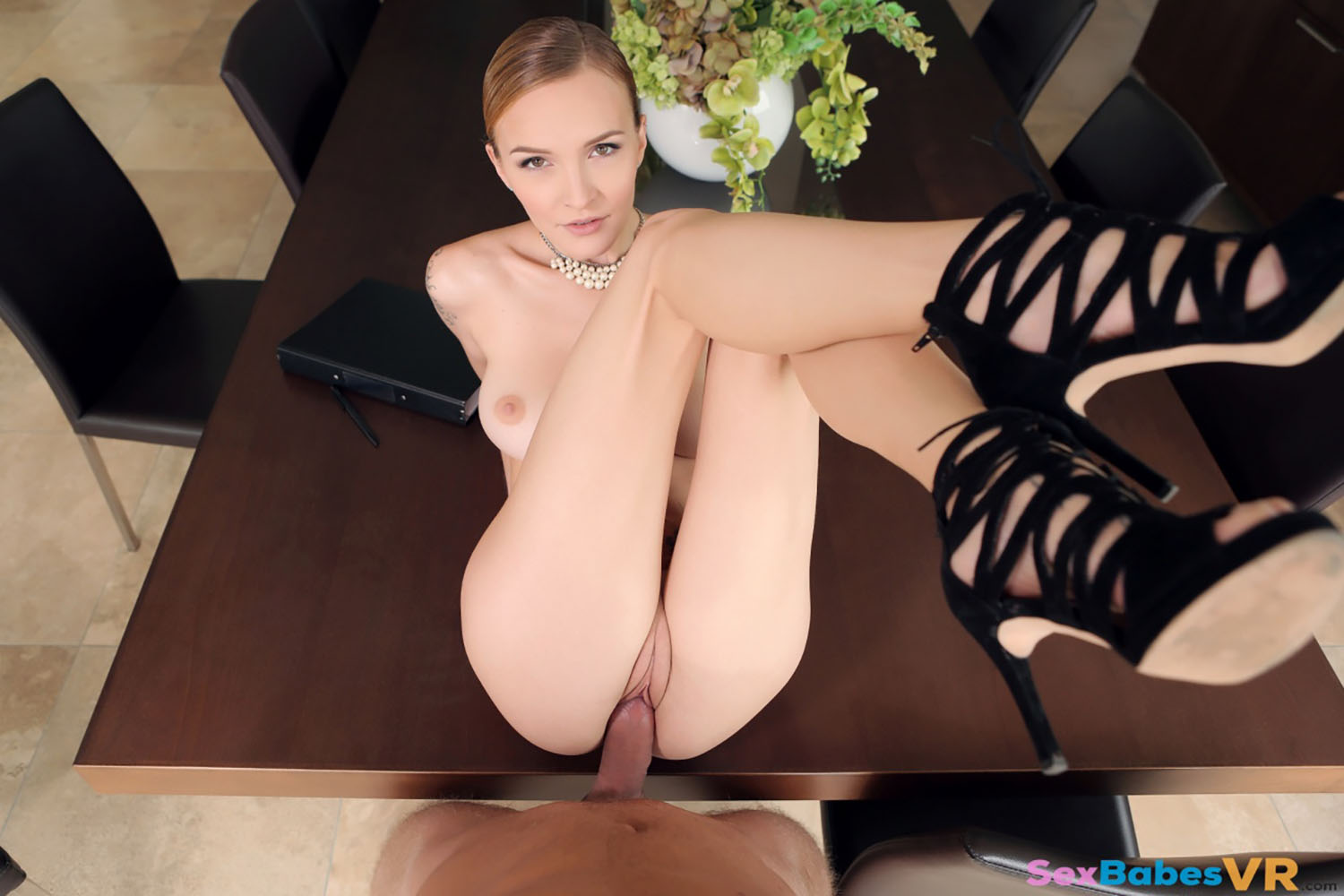 Naughty Hotel Manager: Belle Claire - Meet Hotel manager Belle Claire. She joins you for a quick chat after a long day at work. There's something on you that attracts her. Maybe she likes you, maybe she needs someone romantic or maybe she just needs a hard dick inside her cock craving pussy ... Who knows. The only way to find out what she needs is to download this VR porn video and experience Belle Claire in Virtual Reality.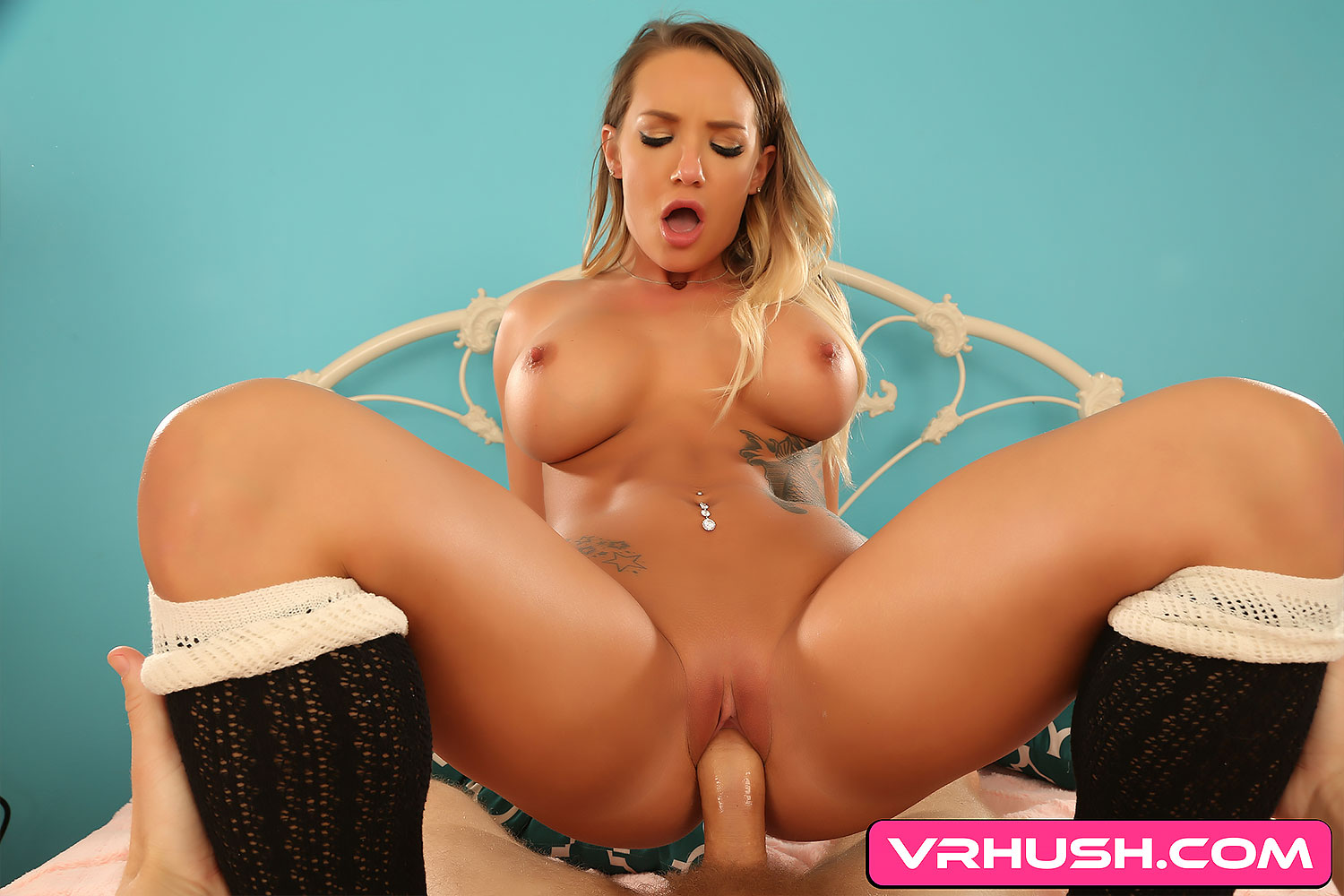 You're My Favorite Study Buddy: Cali Carter - Curious about how long you could keep your pants on while studying with Cali Carter? Not very long once you see what she is wearing today. A sports bra barely covers her incredible tits and her tight booty shorts are nearly impossible to stop staring atAï¿ A€A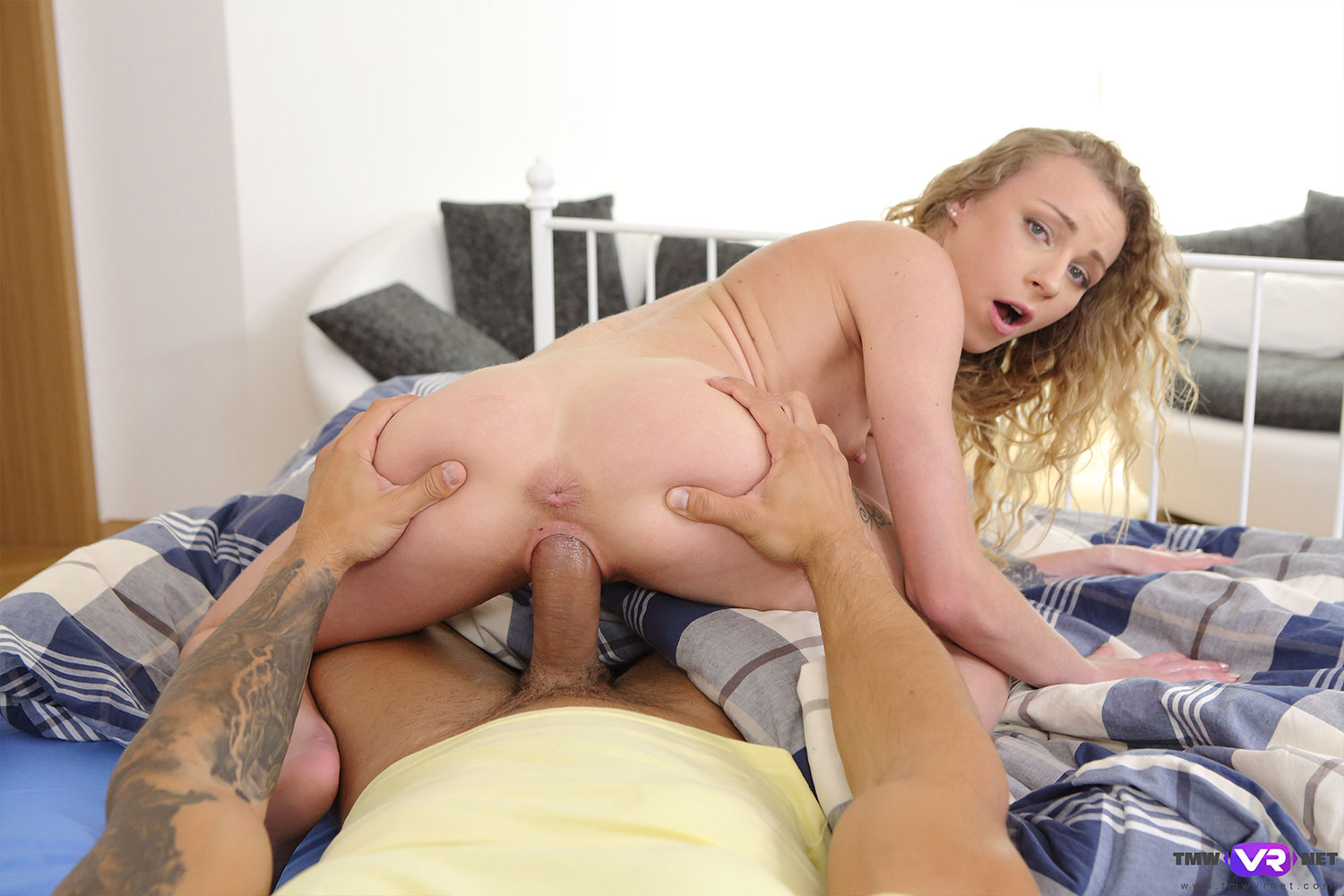 Morning Fuck and Blowjob by Blondie: Angel Emily - A sneaky blonde with perky tits and catchy smile carefully approaches the sleeping guy after noticing his morning erection. At first, the hottie slowly tastes the cock, then takes it deeper causing the man being fully awake. Blonde puts more efforts and straddles the guy to satisfy him completely. The guy makes her turn over and annihilates that ass in a rough manner from behind. The passionate morning fuck finishes with sperm all over her butt.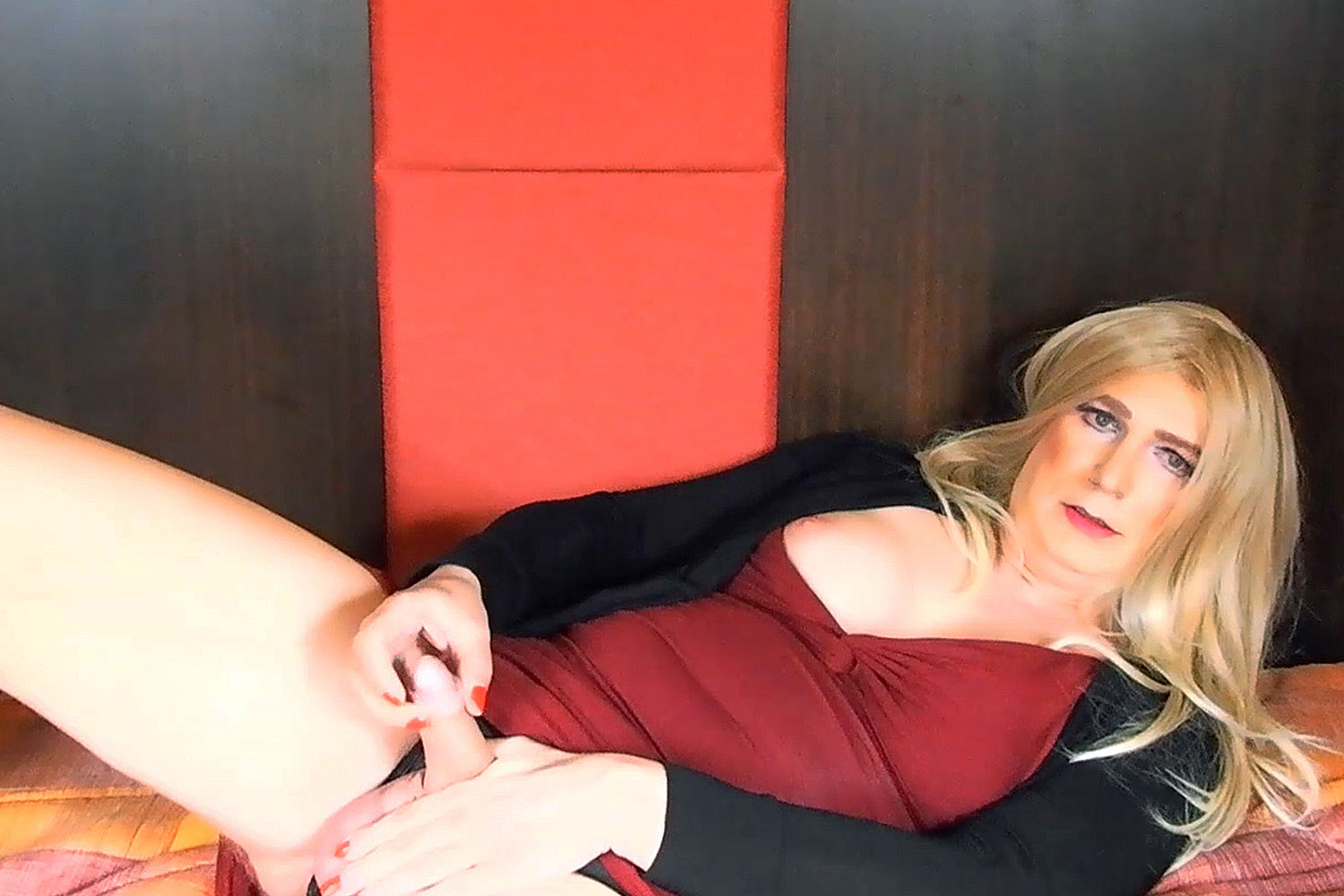 Blonde European shemale cock play and jerk of instruction: Som Summer - Watch this long and nice cook, direct in front of your screen. It makes you hot? Me too! I love to play with my nice dick and make you horny all time. I giving you some nice jerk of instruction so we can stroke our dicks together. I give my dick close to you so you can try to start blowing my nice cook to make him really hard.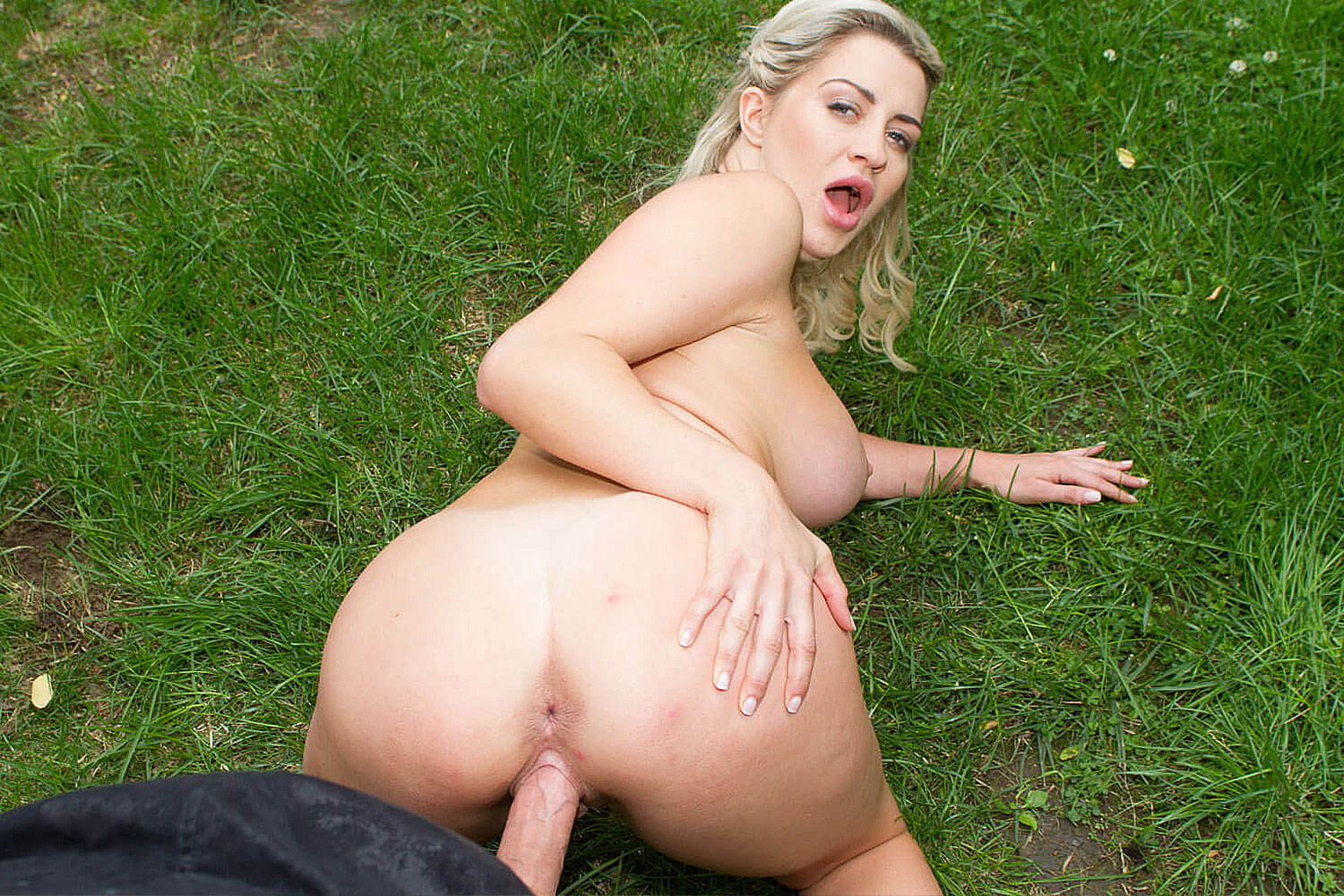 Game of Bones: Sienna Day - VR3000 is back with a new porn parody in virtual reality. Game of Bones VR stars the stunning Sienna Day. Cum watch Sienna fuck and suck the bone in VR.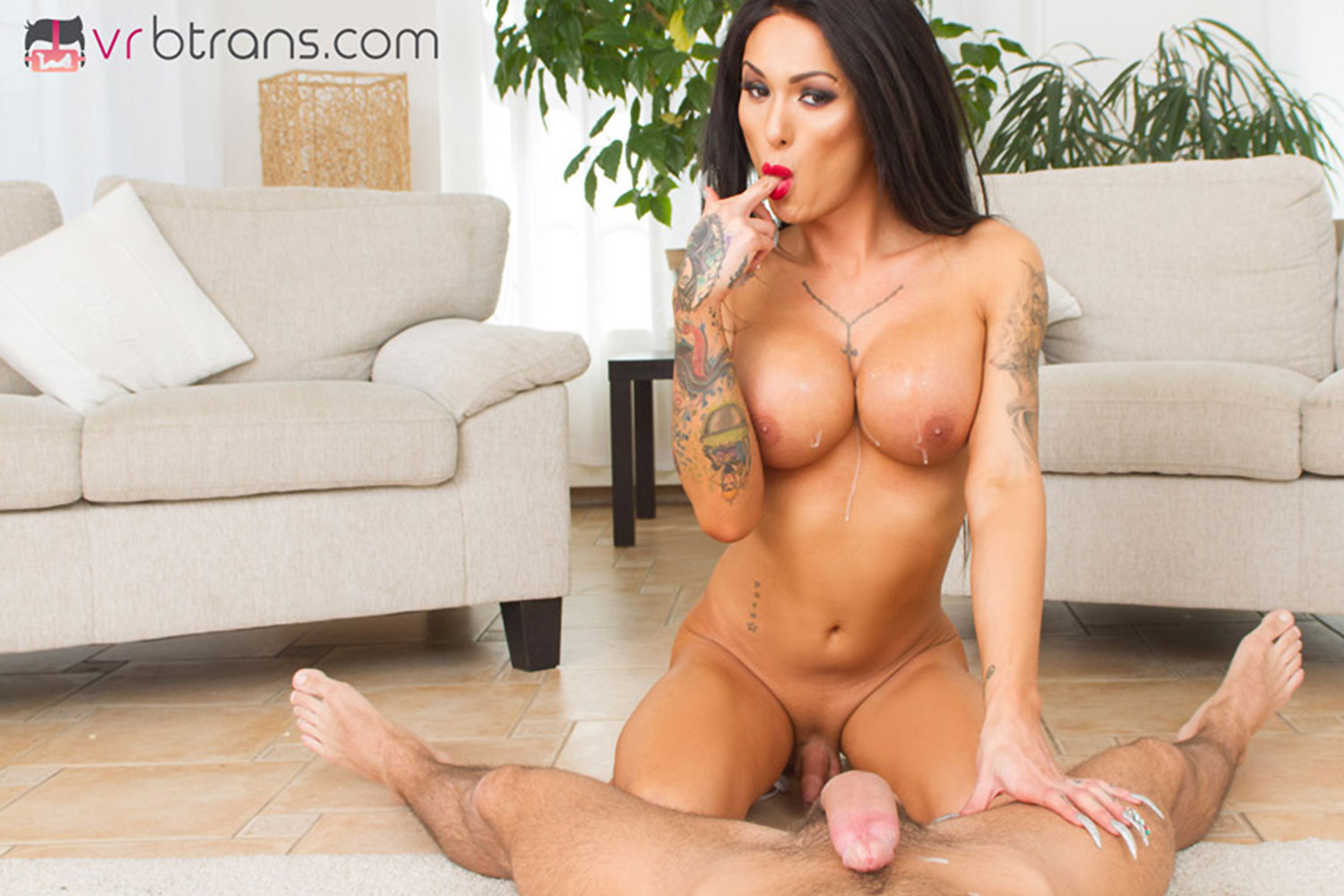 More Than Friends: Mia Maffia - How could you read a book when a chick like Mia Maffia is around? Mia is a hot shemale babe who is always going to the gym to keep up with her good looks. Today she comes bounding in wearing cute pink tennis shoes, barely their booty shorts and a strappy tank top that doesn't leave much to the imagination. You were trying to read your book but you can't concentrate with those big tranny knockers in your face. So you give up on your scholarly pursuits and decide instead to focus all of your attentions on this hot piece of ass who has come your way. Up until now, Mia has just been friends with you but today all of that changes. She seduces you and unbuckles your pants on the couch. She starts making out with you and rubbing her hot stiletto nails on your face. The two of you share an incredible makeout session before your cock becomes exposed. This is what you have been waiting for. She rubs your cock up and down and then she lets you suck on her big fake titties. Of course she wouldn't be a proper slut unless she went down on you so she gets right onto her knees and sucks you silly. The best part is next which is where you suck on her cute cock and give her the pleasure she so deserves. This shemale VR Porn Video is available in Ultra HD 4k in your virtual reality headset so you really feel like you are in the room when all of this is happening. The audio is binaural which adds to the realistic effect of everything. After a dual cock sucking session you both take turns fucking each other in the butt. It's a cock centered fuck fest with a hardcore shemale pounding that doesn't stop until almost every sexual position has been exhausted. In the end you jizz all over her giant tits leaving your mark on your new fuck friend.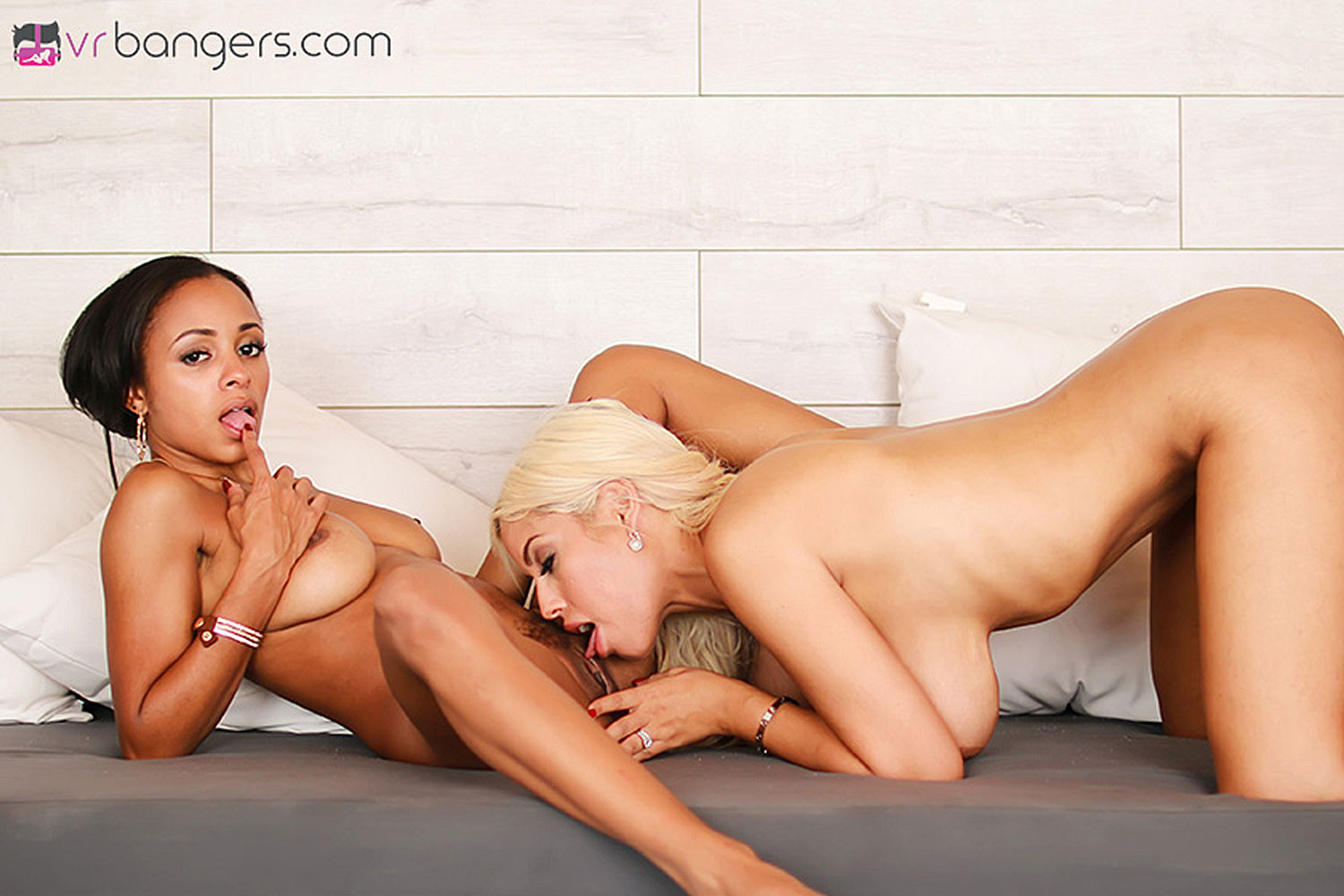 BFFs: Bridgette B, Anya Ivy - Guys are hopeless, right? They just don't know how to appreciate a good, sexy and faithful girlfriend like Anya Ivy or Bridgette B. That's why they are both done of a male sex and they've decided to spend some time together in a spa. Places such as these are ideal for tightening the bonds between friends, and both of them could really use a few days of resting from everyday problems and those awful men, too. When they arrive, the girls spend an active day together, and in the evening they decide to take a bath in a hot tub, to drink some alcohol and relax in the bubbles after a hard week. But it doesn't take long for booze to hit their heads, and innocent conversations turn into a sexy VR Porn scene! Girls kiss each other, touch each other's pussies, and put their fingers and tongues inside them, while moaning at the top of their lungs. Moments later the fun turns into a hardcore fucking when one of the girls pulls out her strap-on to screw the other one harder than any man ever before. Regardless of what VR headset you have and whether you use the HTC Vive, Oculus Rift or a budget-friendly Google Cardboard, watch carefully as the girls are banging each other, thus satisfying both their lesbian fantasies and the dreams of all our viewers. With the 180 ??degree recording technology, you can see observe every corner of this love nest, as long as you will be able to stop looking at these two nasty whores. If all the women could do such shagging, they might not need the men anymore ? both girls are cumming repeatedly, so better get your headphones on your head because their moaning and groaning can be heard all too well thanks to VR Bangers' immersive binaural sound.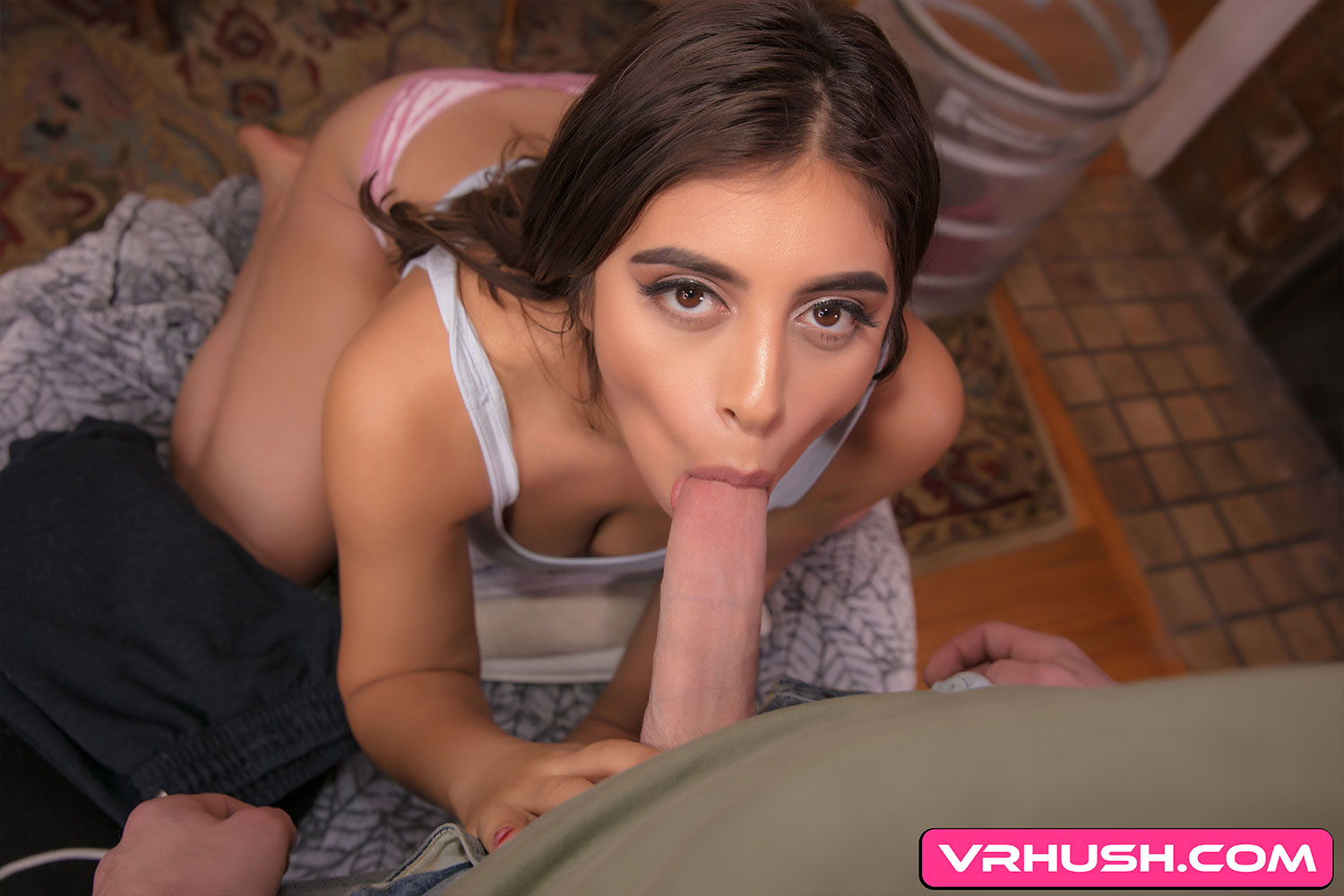 My Girlfriend: Ella Knox: Ella Knox - Do you dream of having the beautiful Ella Knox as your girlfriend? What it would be like to have her all to yourself at home? Being able to look into her beautiful eyes and see her smile up at you while she unzips your pants? Well now is your chance. As Ella Knox does the laundry she can't help but think about how good you have been to her recently and the excellent date you just got back from. Your reward for being such a good boyfriend is an amazing blowjob and a wild fuck. Ella knows how much you love playing with her giant tits and sticks your rock hard cock in-between them for the ultimate tit job. Just when you can barely take any more she pushes you down and starts to give you the ride of a lifetime. Fuck the laundry, its time to please her man.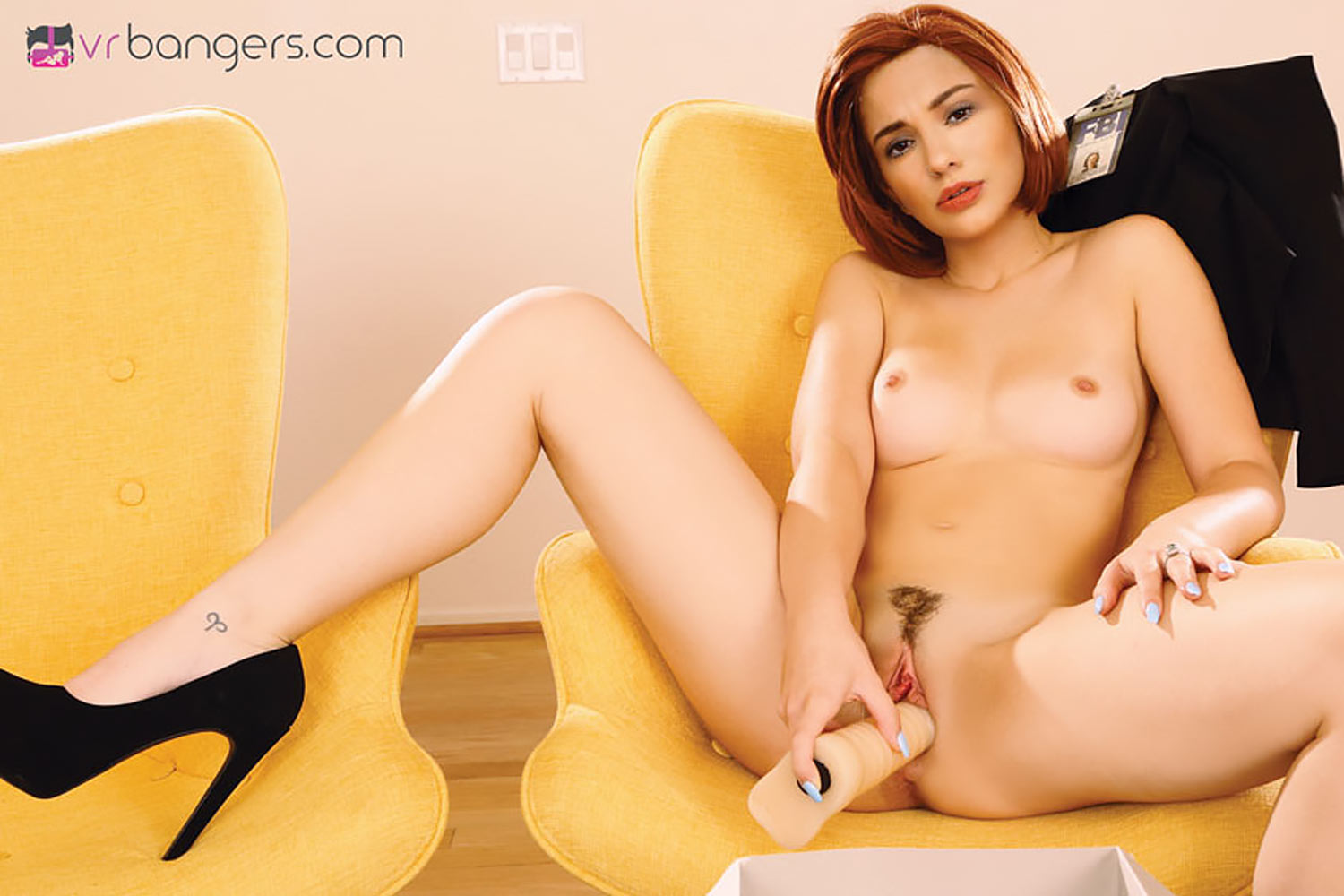 Sex Files (A XXX VR Parody): Joseline Kelly - Do you like VR Porn parodies? Such movies are the combinations of the laughs and porno in one, funny and immersive sex scene in virtual reality. We like to produce one of those from time to time, since many of our fans are requesting such films and it is always a lot of fun to make those. In this XXX Virtual Reality Porn video parody, Joseline Kelly, the famous porn star, becomes an FBI agent Lana Scully, who is working for the SEX Files for years. She and her loose cannon partner Rex Mulder investigate unusual sex crimes, also those who are connected with paranormal and abnormal stuff. They have been tracking a notorious pervert who likes to play masturbation games with the girls, and they have recently got on his trail and are getting increasingly closer to catching him. Joseline has located his home address and decided to ambush him there alone, since she has gotten out of time and can not afford the waiting any minute longer. She is coming into the house alone to investigate, but the suspect somehow knew that she was coming and left a few surprises for her. Now she is the one who got ambushed and all she's gotta left to do is to play the guy's games, enjoying some huge dildo under her lace black lingerie and business suit. The assistance will not come any soon, so she will have to bare this situation for quite few minutes, while you can sit back and relax to enjoy this view with your VR goggles on your head. Too bad her partner can not see her right now ? we are sure that he would get a big hard boner like every fan of VR Porn movies watching this slut masturbate in this high quality scene in 4K definition!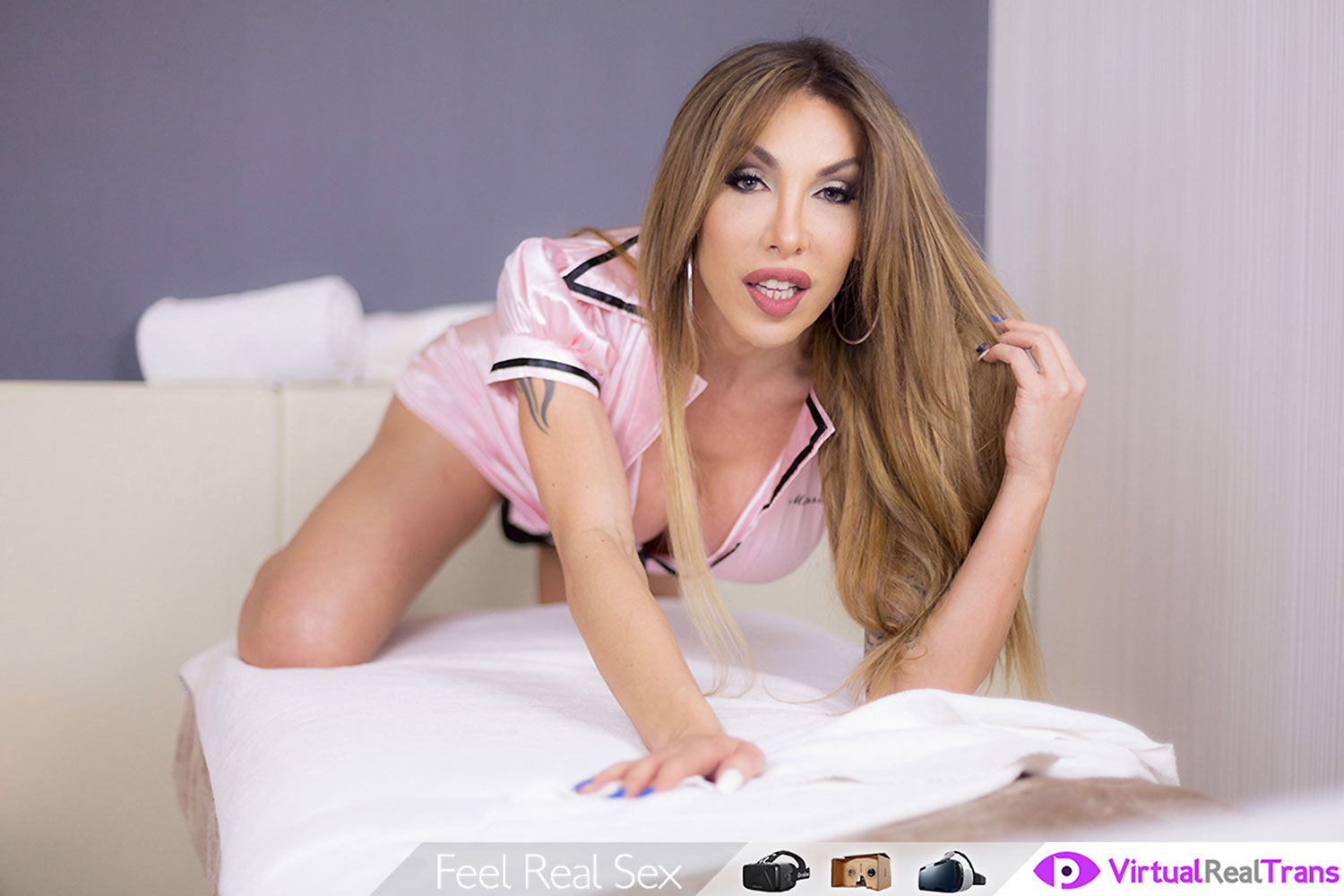 Relaxing Massage: Eva Paradis - When you pay for a massage, you expect to get rid of your stress by a relaxing kneading of your body. Well, sorry but that's not gonna happen. But don't worry, instead, you're going to experiment something ten times better: an amazing TS sex with the stunning Eva Paradis, the Italian Kim Kardashian. Prepare yourself to stuff your cock inside her tiny ass and her mouth, to feel the best blowjob you will ever have and to cum all over her perfect face. We assure you're not going to miss the massage at all. Enjoy this VR porn scene in 180º FOV and our awesome Binaural Sound in your Smartphone Cardboard, Samsung Gear VR or Oculus Rift!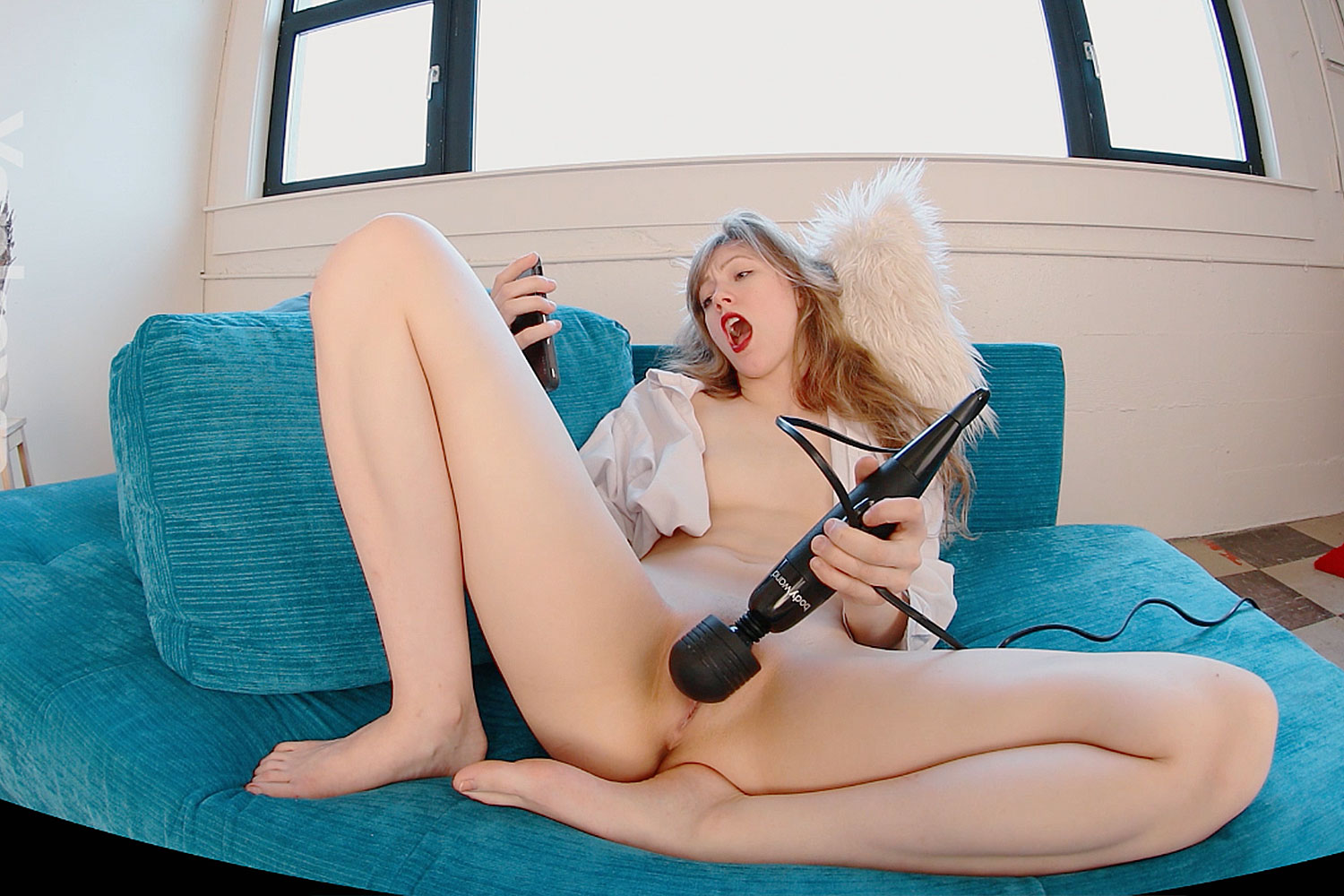 Emma Scarlett's Contractions Orgasm: Emma Scarlett - Emma Scarlett brings her big black Hitachi massager and you know what that means - a huge orgasm where her pussy contracts in joy. Enjoy as this sexy blond watches porn, wishing you were inside her. Soon, the vibrations on her clit are too much and she cums hard. Emma Scarlett in 3D Virtual Reality Porn is amazing!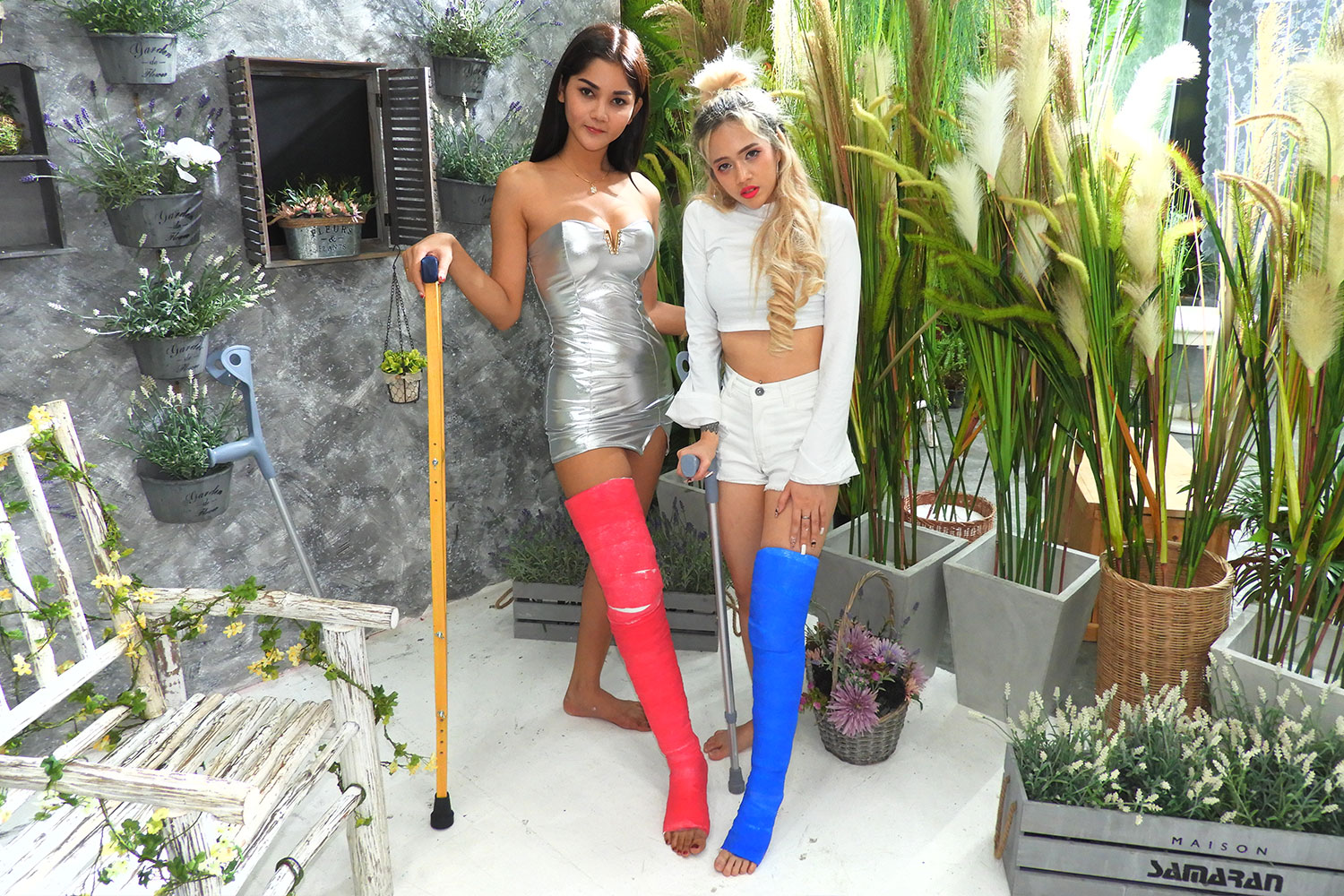 2 Girls with Long Cast Leg visit a flower store Part 1: Foan, Heather - Shopping is a nice entertaining for this boring time if you wear a cast leg and this 2 girls really enjoy her vidit in this flower shop and can speak with someone else about her handicap.



Naughty Step Sisters: Baile Brooke, Amara Romani - Two hot Step Sisters cannot seem to keep their hands and tongues off of each other. They just turned 19 and the stepsisters love to lick pussy every day and every night. Watch this two suck and fuck each other in this VR dream world.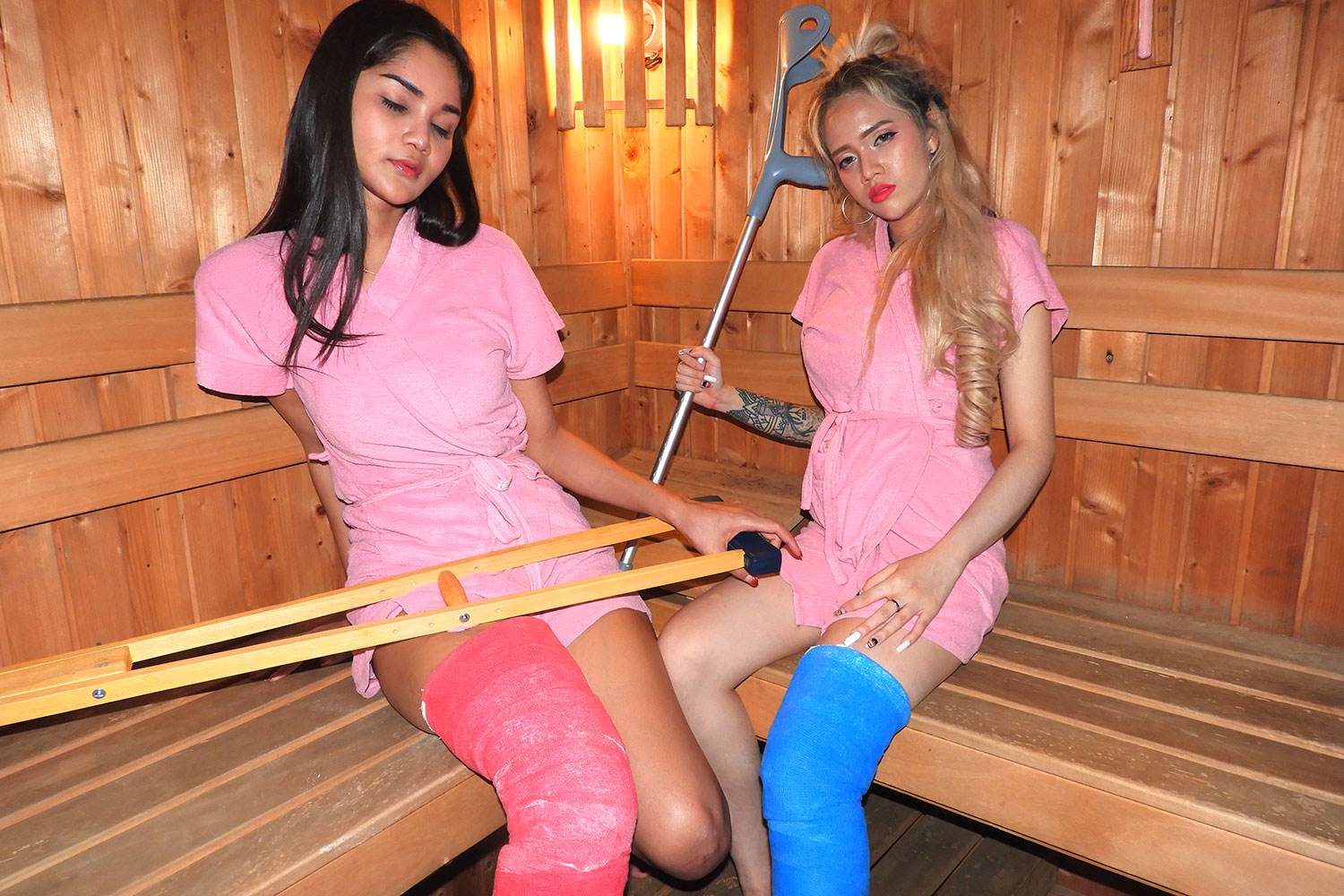 2 Girls with Long Cast Leg in sauna: Foan, Heather - Having a relaxing girls day is nice even you have your leg in a long cast plaster. This girls enjoy her stay there and speak a lot about her handicaps and her life.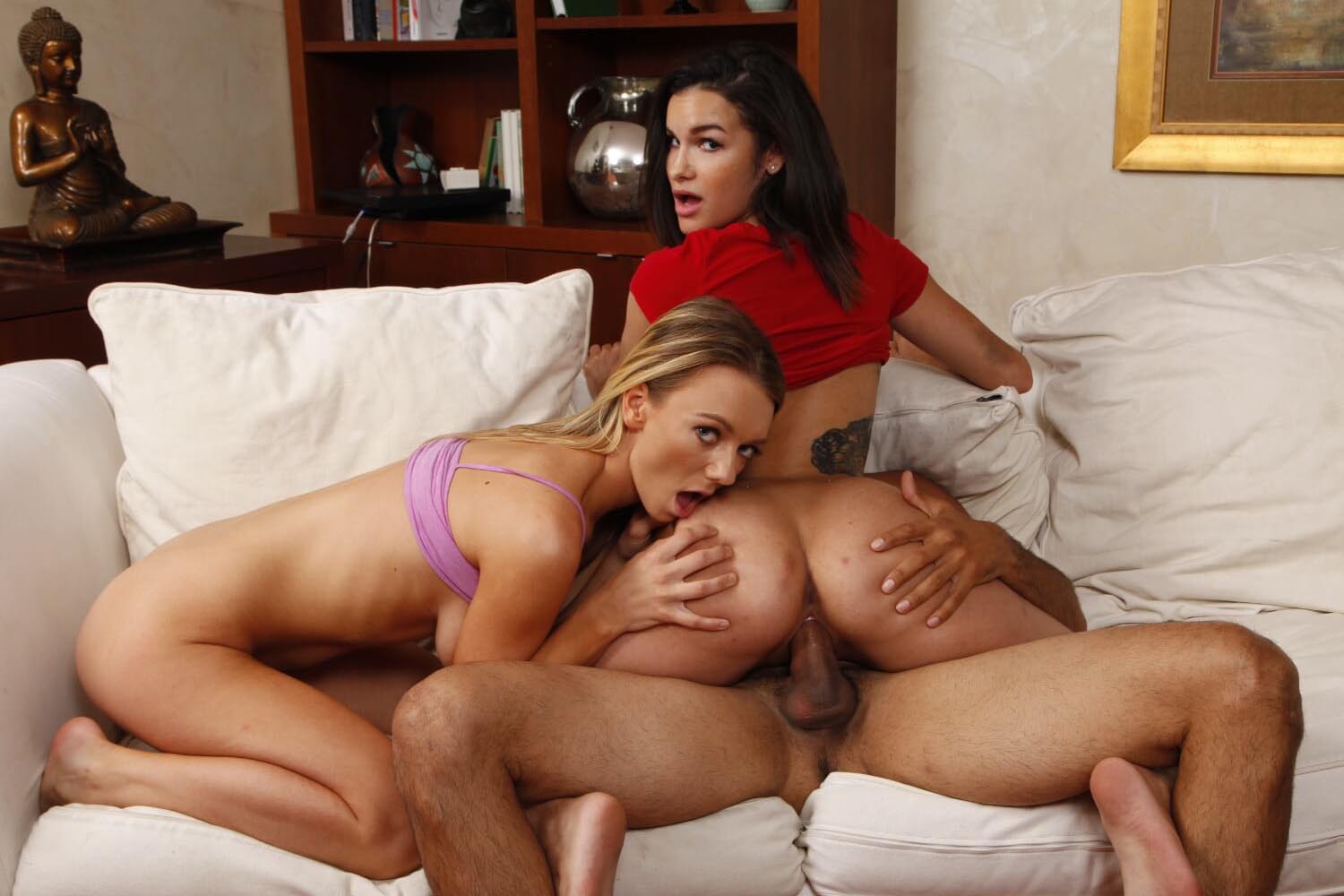 Three's Company: Molly Mae, Eden Sinclair - Come and knock on our door and see Eden Sinclair and Molly Mae in "Three's Company". They will suck your Virtual cock and fuck you real hard in gorgeous 3D ultra 4K Virtual Reality. These girls know exactly what they are doing.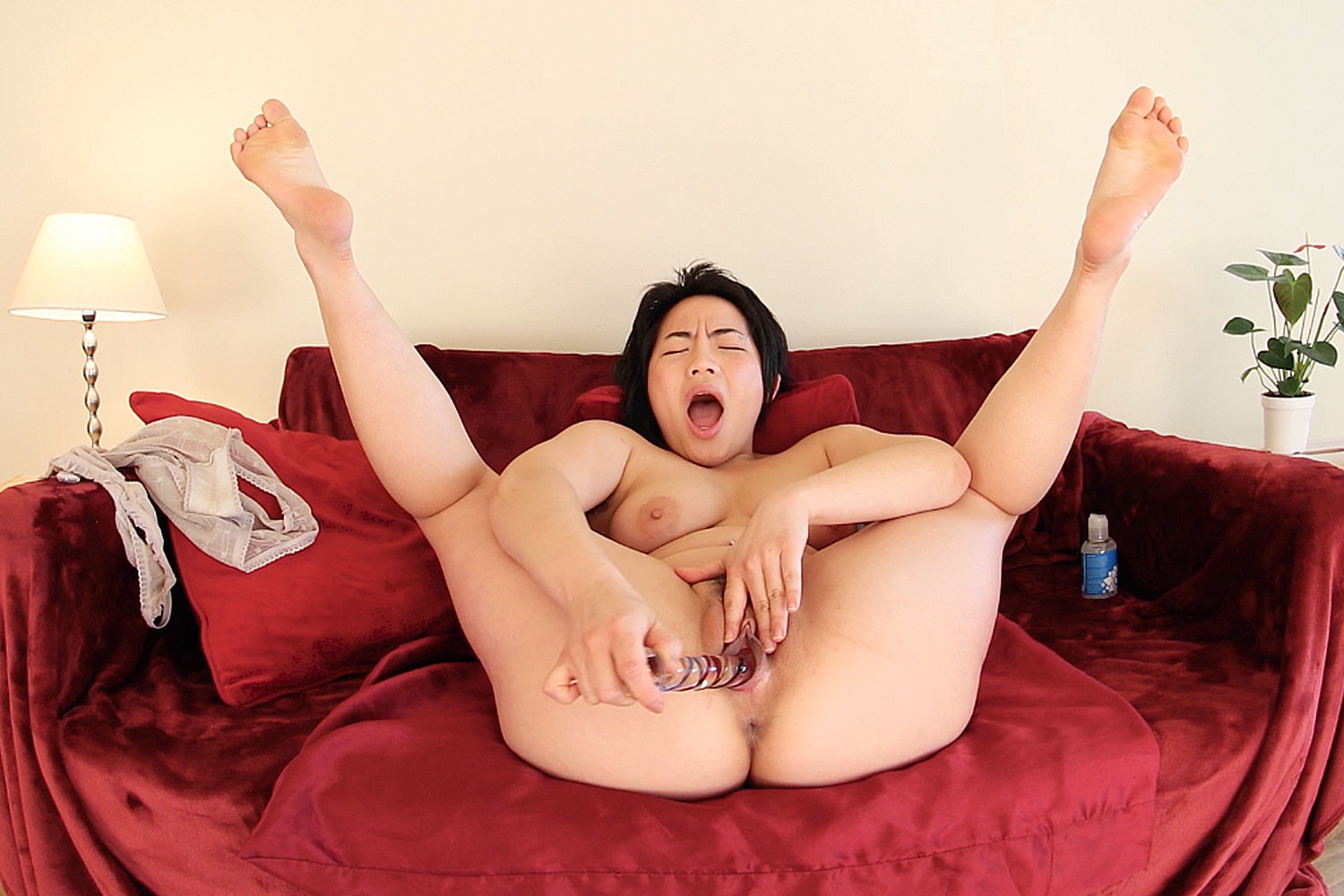 Hope Gold's Honey Hole: Hope Gold - Giggly, gorgeous Hope Gold is back at it, filling her delicious hole with a glass dildo. Enjoy this sensuous Asian as she, what else, giggles and moans her way through a glorious orgasm session. Become a virtual reality voyeur of you enjoy every second of her playful pleasure.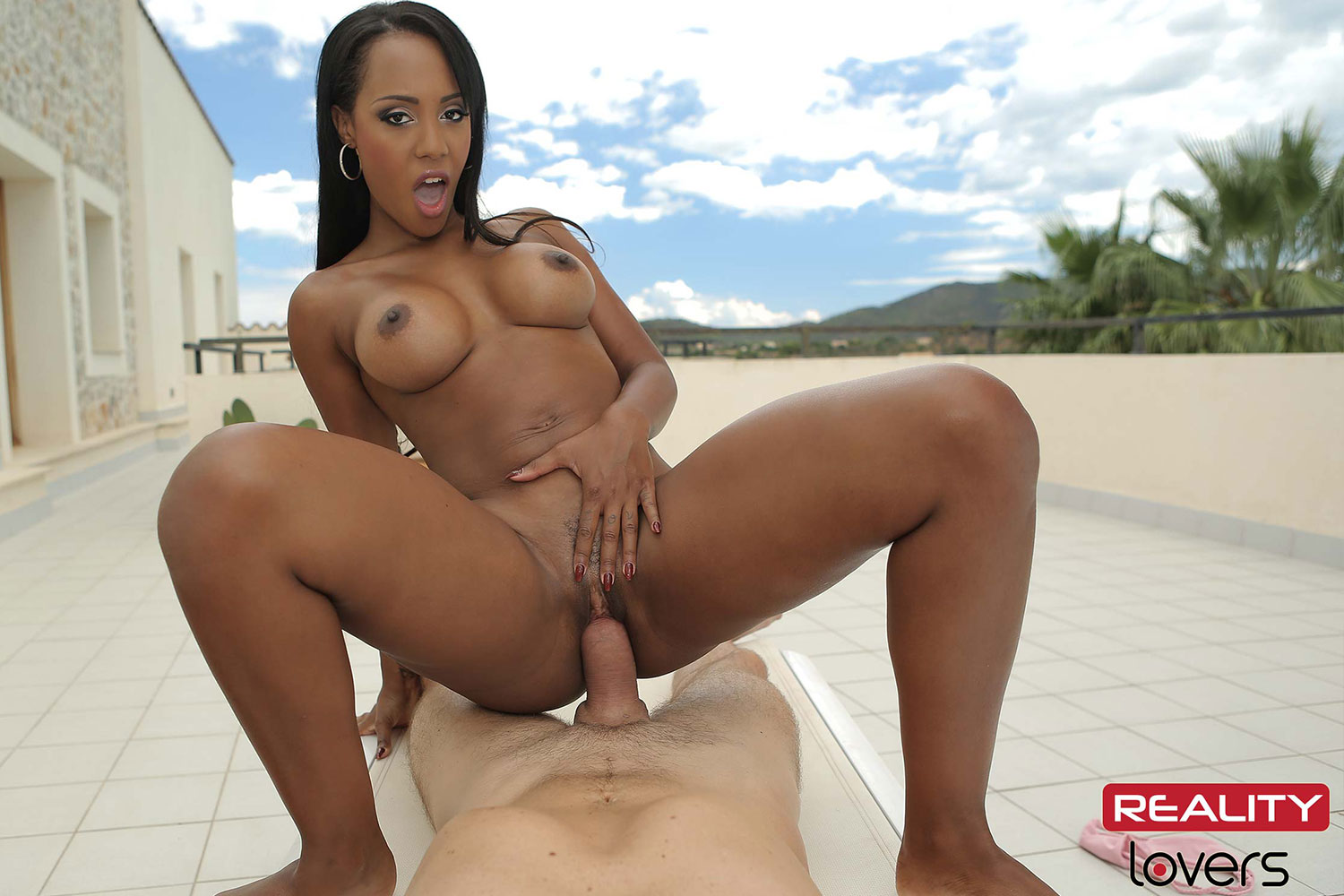 Summer Memories: Noe Milk - Do you feel really cold nowadays? Now's the perfect time to soak into the virtual world and remember the good, hot times. While extremely cold temperatures terrorize the outside world, you will transport yourself into an exotic hotel. The sun shines, the pool actually feels refreshing and the incredible, tanned Latina goddess Noemilk is here to make you feel good. She takes everything off, teases you with her whole body and jumps for joy because you're about to have hot, outdoor summer sex with her!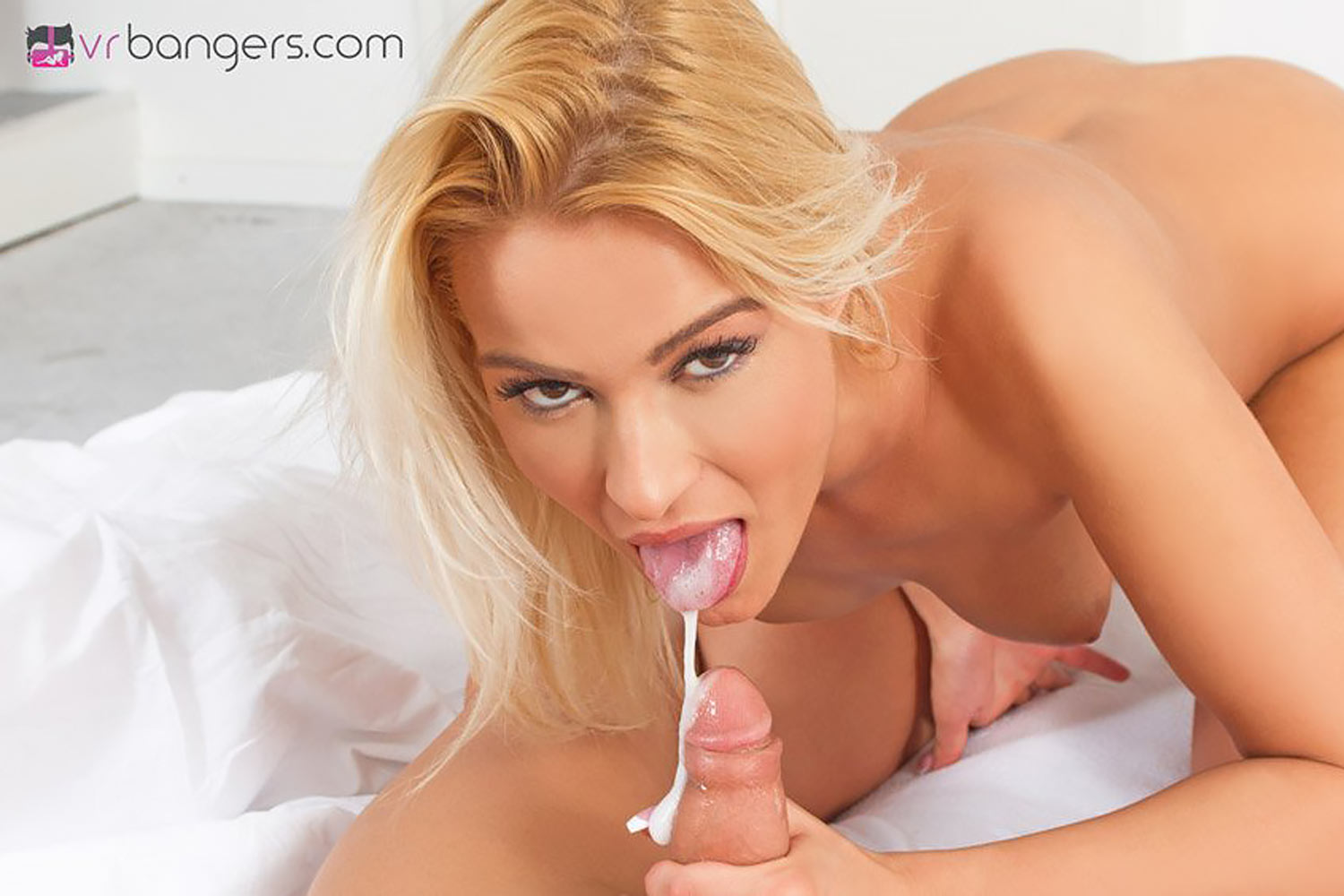 Cherry's Kiss: Cherry Kiss - In this POV VR Porn video, Cherry walks in on you. It's already been a long night and you are lying in repose with your brunette friend who is trying to relax. Cherry tiptoes in the room so quietly that your girlfriend doesn't even notice. She comes up to the bed and tears the blankets off of you and then starts to give you one of the best blowjobs of your life. Of course, you have to be really quiet the whole time because you don't want to your girlfriend to see that Cherry has come into giving you your fantasy blowjob! She works her magic on your dick until she gets a little bored and puts her pussy right up to your face while she fingers it. Then she brings her blonde head back down below to finish the job and elicit a big load of jizz which she plays with in her mouth, while your brunette friend is none the wiser. This type of scene has actually always been Cherry's fantasy. She's always wanted to get a guy to cheat on his girlfriend when the girl was right there. She loves to be the other woman which is why she became a pornstar. She didn't want to have all these girls mad at her, so she just decided to live out her fantasies in porn movies. She wanted to do this scene in particular in virtual reality because she had some experience both shooting and watching virtual reality porn movies, and she could see it all in her head. She thought it would look absolutely excellent and enticing and pictured the scene laid out. Your girlfriend lying next to you, none the wiser, you with your hard cock, trying hard not to make a peep, and Cherry on top of you, giving you a hard erection that only she can relieve. It's probably not a great idea to try this fantasy out in real life, but that's why we've created this virtual reality porn movie, so you can live it out in your Google Cardboard, Samsung Gear VR or Oculus Rift Headset.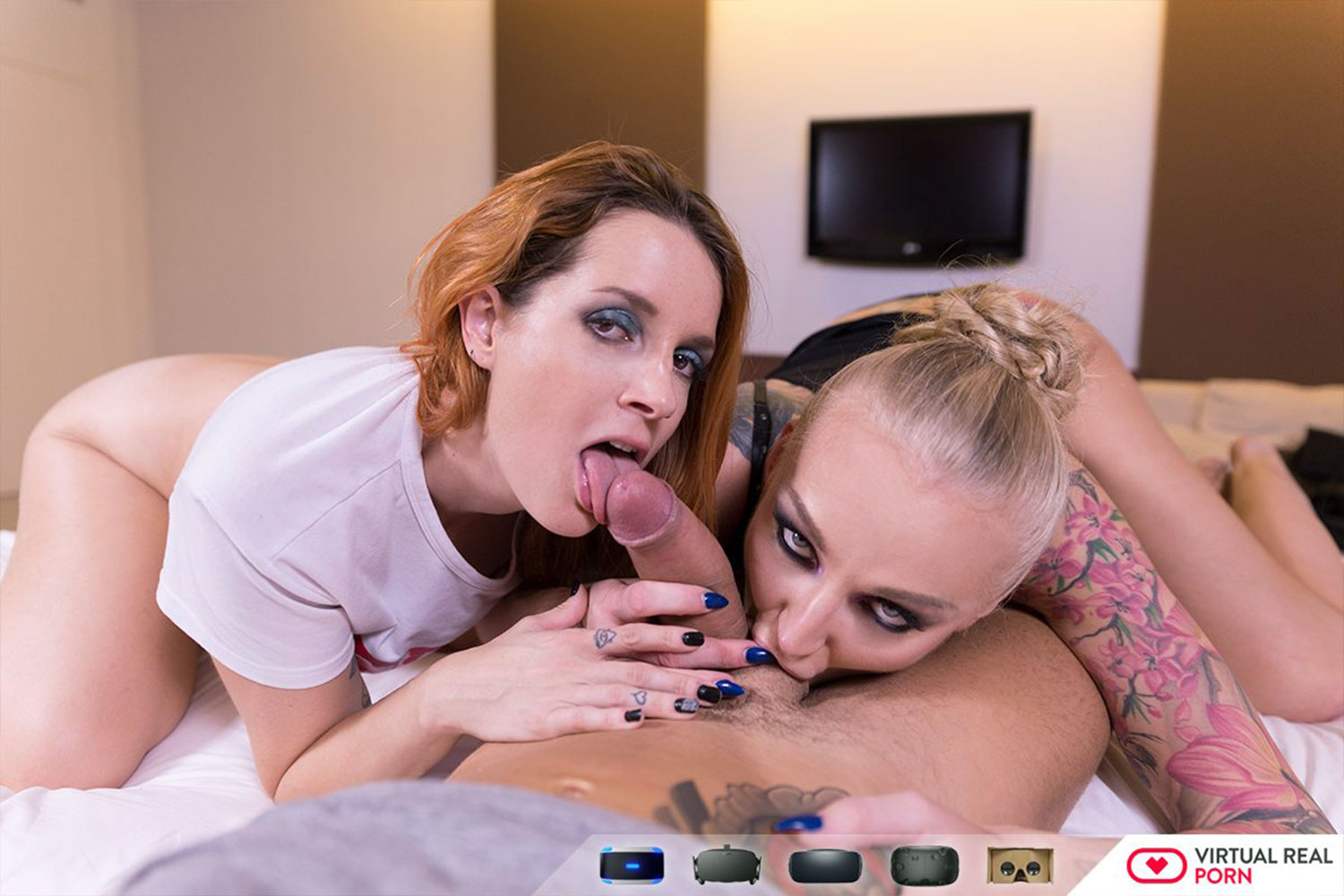 Delivery Service: Kayla Green, Irina Vega - Picture this: you're bored in your hotel room. What can you do? Do you pay for PPV? Maybe call room service? Will you go out? Nope! Best thing you can do is giving a call to your friend to get his dealer's phone number; you could do a couple of well wet vaginas instead of some marihuana. This time your delivery service is Russian Kayla Green and her apprentice, Spanish Irina Vega. Two dealers that will get you hooked not only on weed but also on their juicy vaginas. Are you ready to pay your debts with your massive cock inside their tiny holes? Enjoy this VR porn scene in 180º FOV and our awesome Binaural Sound in your Smartphone Cardboard, Samsung Gear VR, Oculus Rift, PSVR & HTC Vive!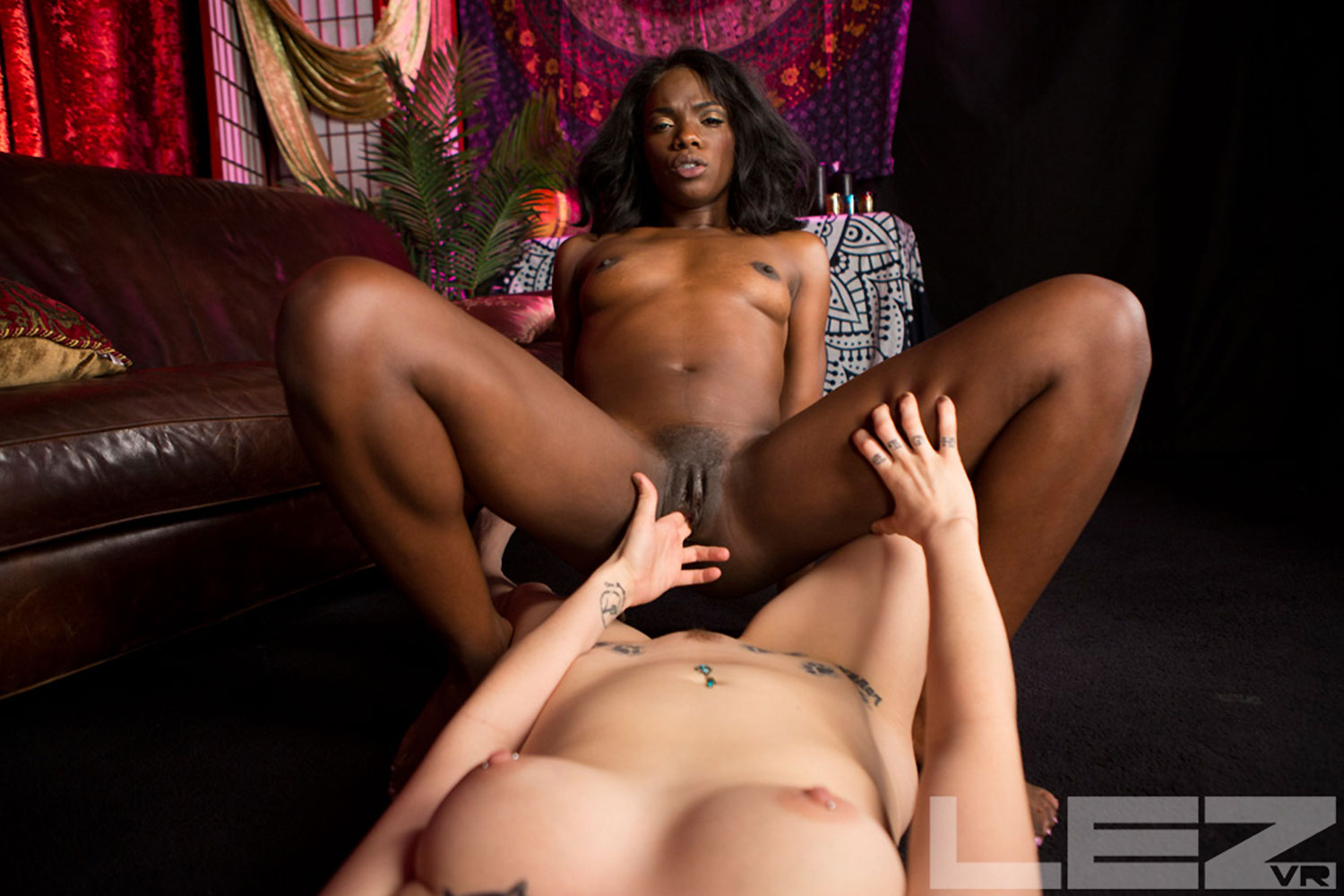 First Time Lesbian POV with Ana Foxxx: Ana Foxxx - The beautiful Ana Foxxx wants you to lay back and devour her sexy pussy with your fingers. She bounces up and down on your lap while you plunge your fingers into her getting a perfect view of her tight little asshole. Then she flips over and with her luscious ass on your cunt she sucks her pussy juice off your fingers and rubs her clit while you fuck her some more until she cums.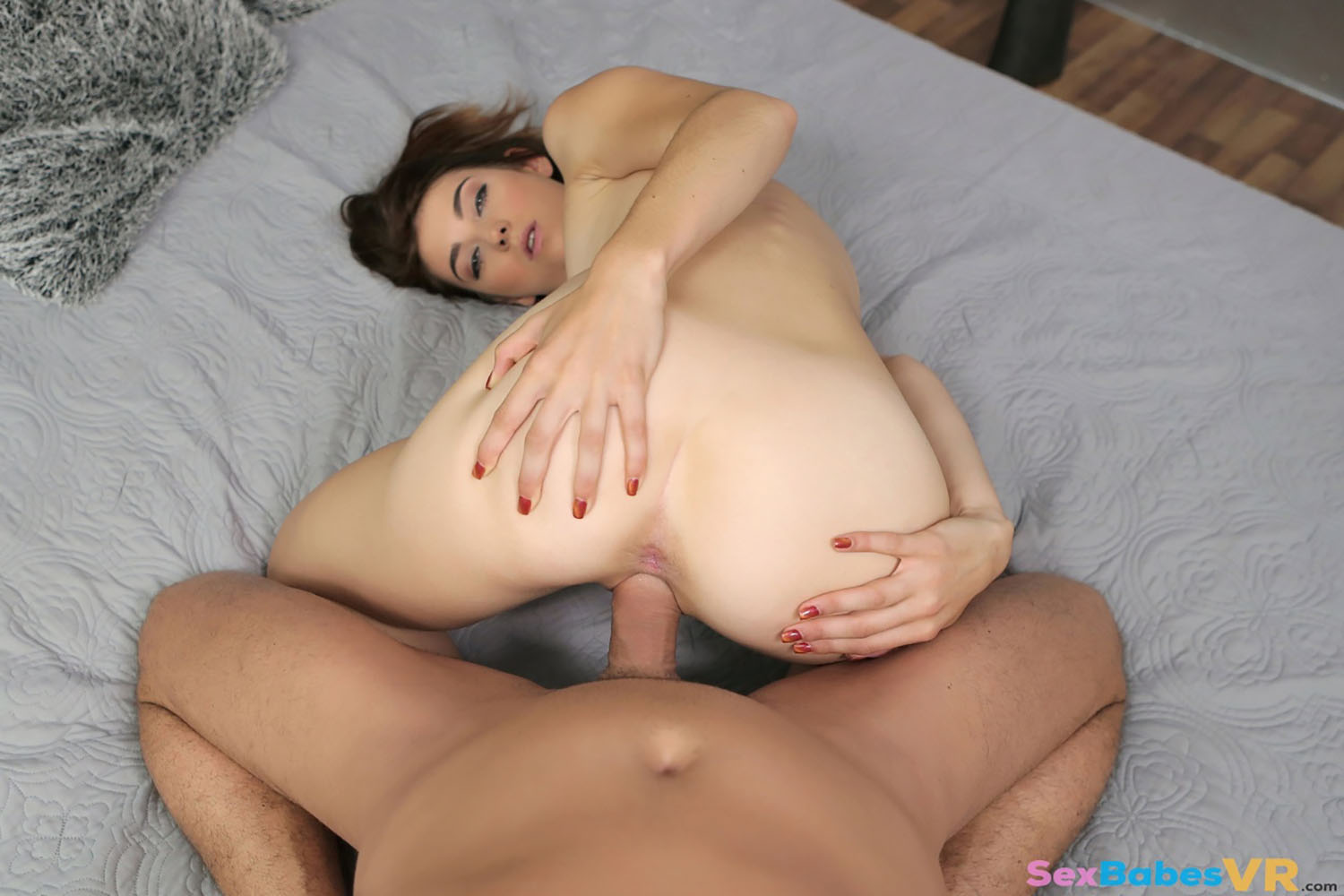 After The Blackout: Tera Link - The lights are out! Tera Link wakes you up feeling scared because there's a storm outside. Luckily, the lights come back quick which calms her down. All this tension made her very, very horny. Tera would like to spend the rest of the night with you, but she doesn't want to sleep. All she wants is your big cock inside her mouth and pussy. And she wants you to fuck her hard until you spray your load over her stomach and pussy. Make the most of this night with sexy Tera Link in Virtual Reality!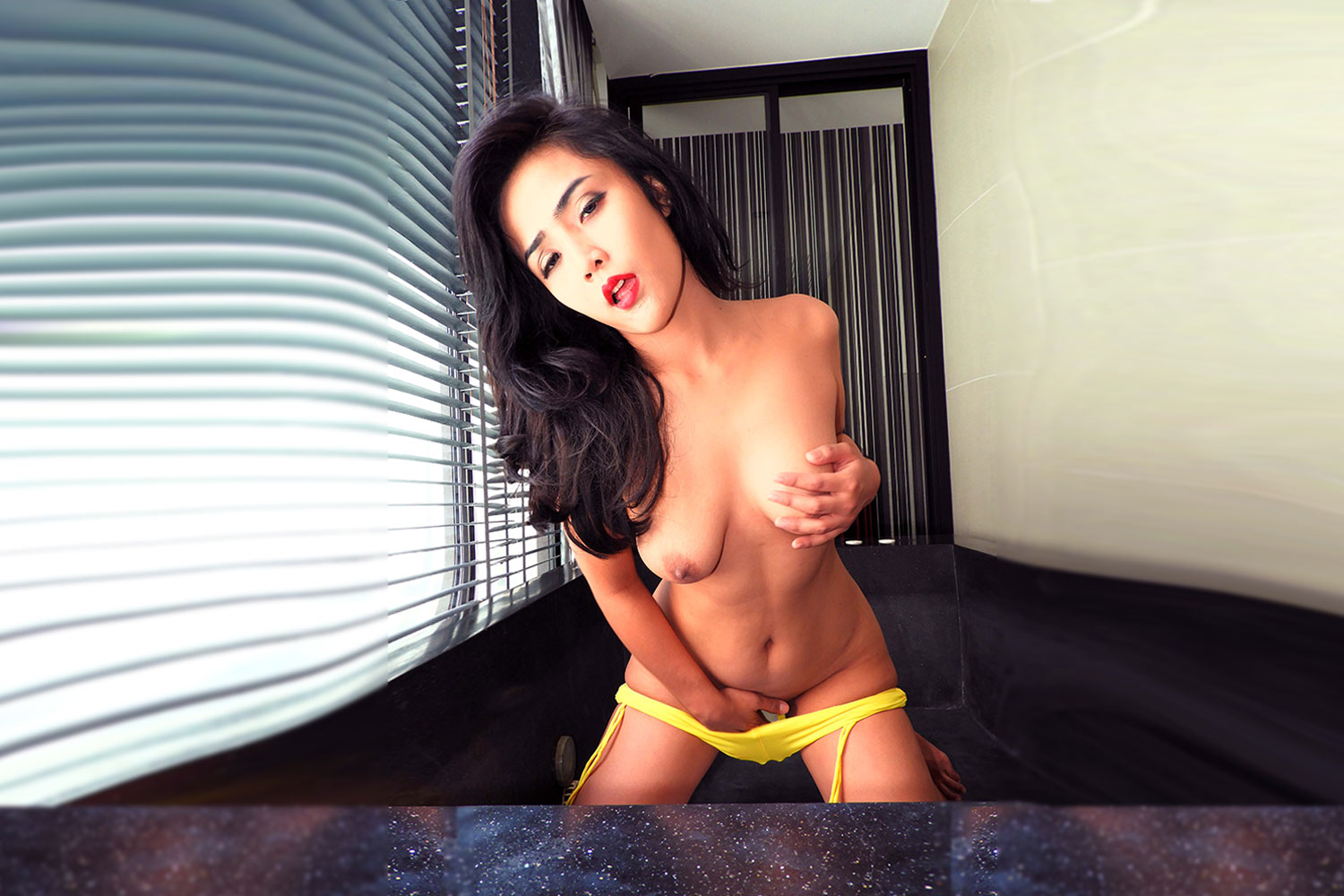 Asian teen showers: Dority - I'm shy so I just will show you my nice body in a transparent dress during showering in a huge bathtub. Well, I know you want to see more from me, so come in touch with me and let me know what I can do for your satisfaction.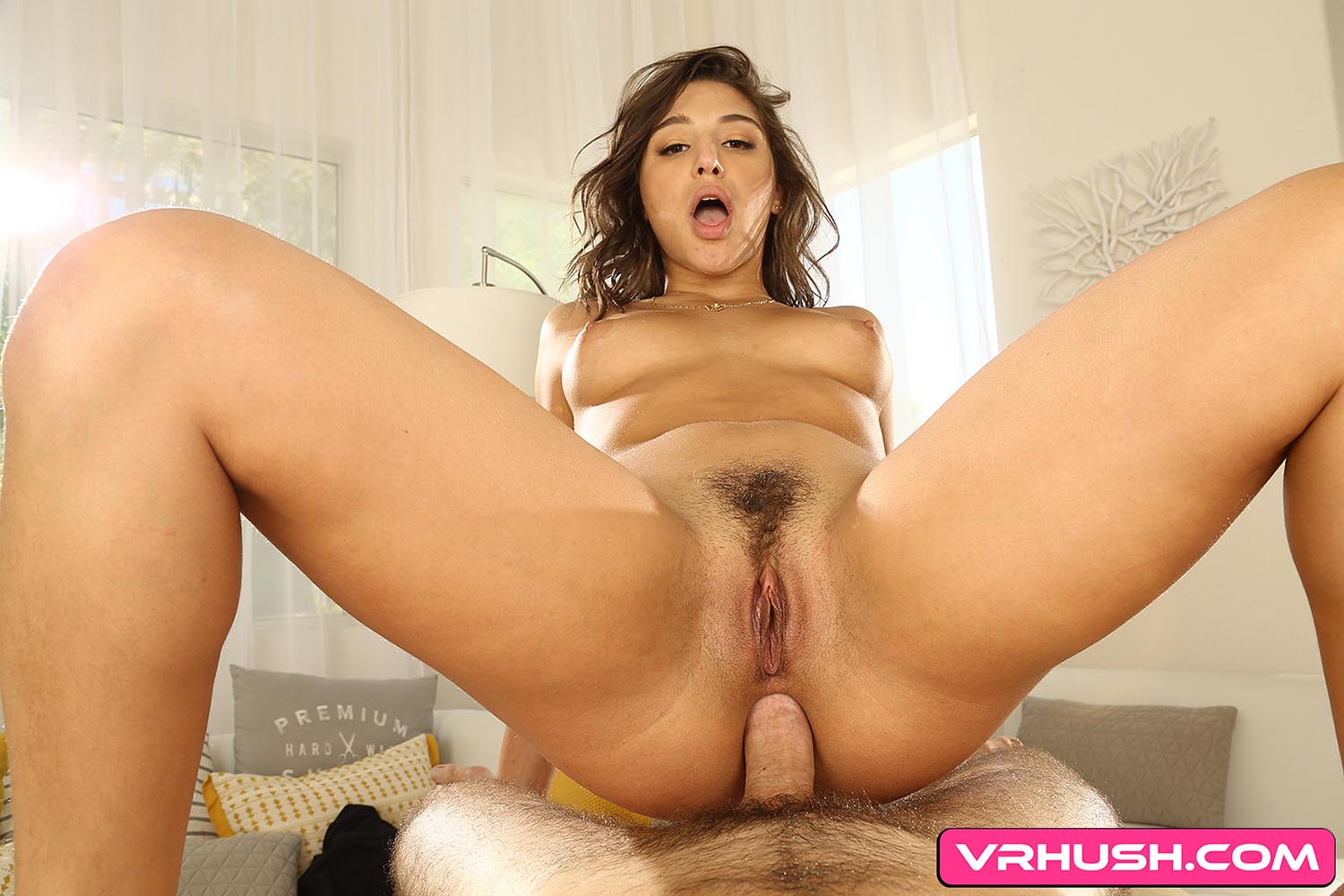 Abella Undresses To Her Massage Comfort Level: Abella Danger - Abella has heard wonderful things about you (Charles Dera) and the personal massages you give. All of her friends who you've worked with have spoken so highly of you. They never say why you do so well, but they all have told Abella to request the deep tissue massage. Charles makes house calls, which is great for Abella as she just doesn't have the time to head out to a spa. Shortly after she gets home from work, Charles (you) arrive for the appointment and you tell her the same line you tell every woman who arrives: "undress to your comfort level" but just know I use oil and it might stain any clothing you leave on."i­­??i­­??i­­??i­­?? Naturally, you know your clients don't want to ruin their beautiful underwear, so they almost always take everything off. Abella is no exception. She takes everything off and lies under the towel you provide. You notice right away just how epic her ass is. The way it curves upwards and just screams to be noticed. You start the massage, oiling up your hands and warming up her shoulders, but you just can't help but stare at that beautiful booty. You glide your hands down her sides and under her towel, taking her booty completely in your hands. You massage the muscles. A perfect ass. You work in and around, sliding down between her thighs. She responds, pushing her ass up while slightly spreading her legs. She wants you to have the perfect angle possible. You take full advantage, oiling up her ass. You can see it is exciting her as her pussy becomes plump. You can hardly take it. As you massage, you move in closer, allowing your tongue to dance along the edge of pussy. She moans. She wants that deep tissue massage. As deep as you can possibly give it. Abella reaches towards you, grabbing your shorts and tugging out your fully erect dick. As you slide your hands over her thighs she slides your cock into her mouth. Her head is at the perfect level as your manhood. After all, there's a reason you decided on this height of a table. Less work for your clients. You are a massage therapist, so you'd hate to put any strain on the neck. Abella works your dick over, but she wants to feel you inside of other areas of her body. She twists and throws her legs wide open, giving you a clear gateway to enter her. She's soaking wet. No oil needed for this. As you push deeper and deeper inside of Abella, she finally understands why all of her friends have given glowing reviews. They are completely loose when they leave the appointment, not to mention completely satisfied. Abella is a naughty girl though and she likes it dirty. The kinds of things she lets you do to her is filthy, but you don't mind. You love it. While she cowgirls you, she makes sure you have the perfect view of her glistening pussy. She orgasms all over you with you pulsating in her. She can feel your pulse and she knows you're ready to unleash a bit more lotion for her body. Before you deliver, Abella doesn't want it in her pussy. She wants it coating her face. Always up for extra moisturizer. She slips it out and swallows your manhood whole, tasting herself over your shaft. This sends you over the edge. Abella readies her face, anxiously waiting to receive every last drop.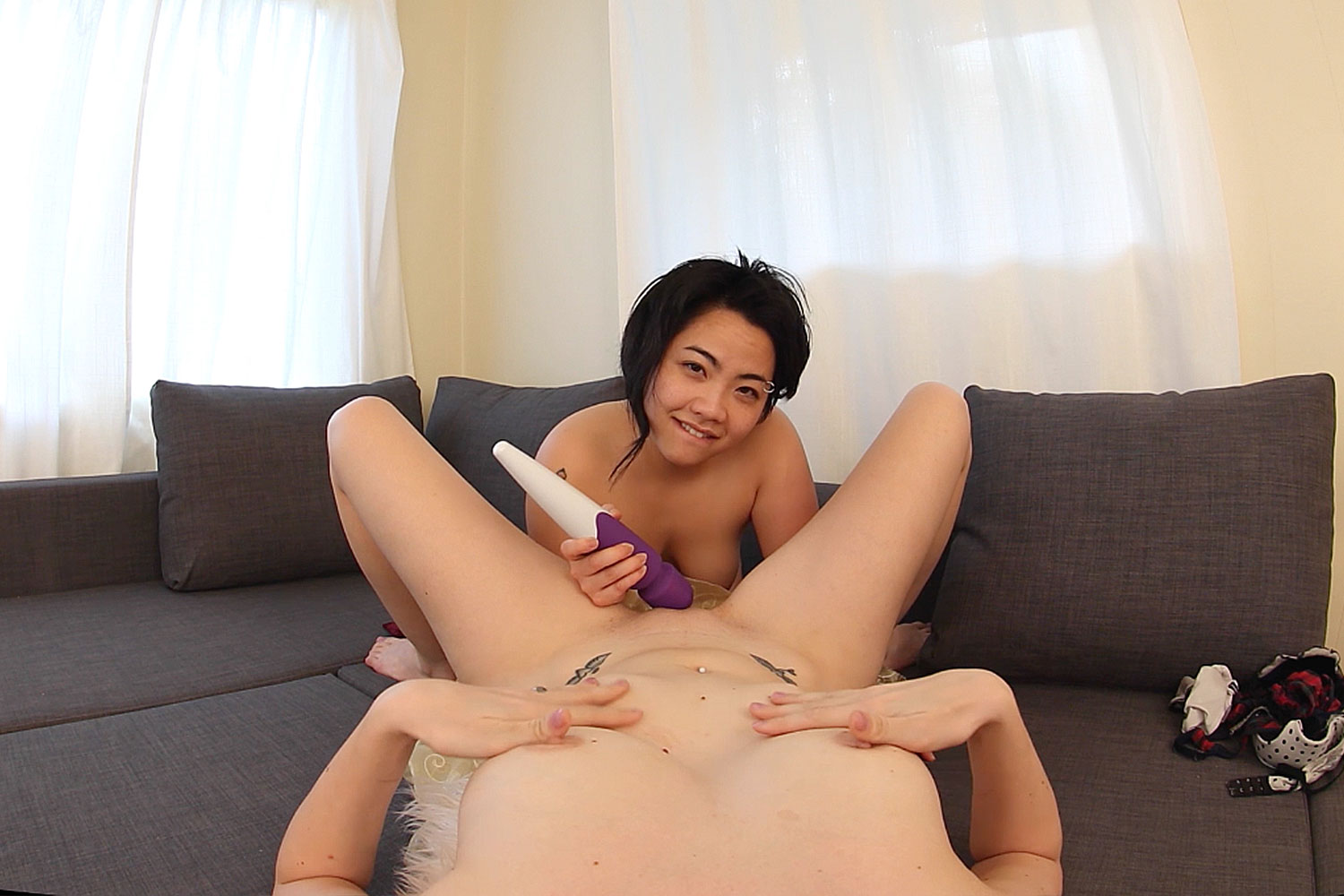 Hope Gold Makes Sosha Bell Moan: Sosha Belle, Hope Gold - Hope Gold gets down with Sosha Bell, with tender kisses on her thighs, and clit of course. Then she brings out her personal favorite wand vibrator, sure to curl any woman's toes. We're not sure who is more excited, Sosha, receiving the loving or Hope, giving it. Enjoy this skilled and sultry Asian work her magic and the best view of Sosha's perfect boobs you may ever find. All in 3D virtual reality, of course.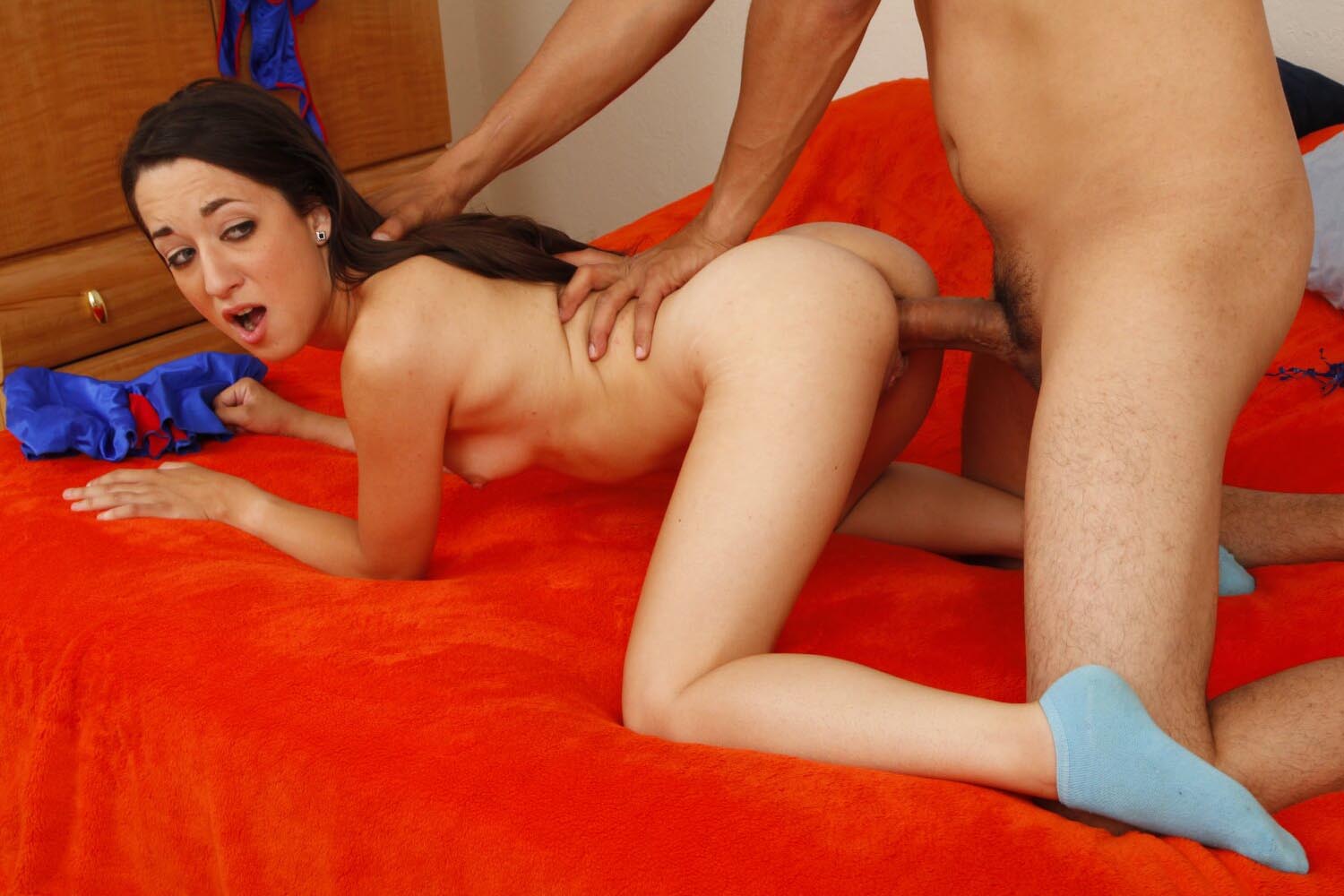 Banging the Cheerleader: Freya Von Doom - The neighbors daughter is really hot! She's a cheerleader and you just caught her playing with herself. She also likes to fuck and suck in VR. Your inside the action fucking this hot little cheerleader in this immersive VR Porn experience.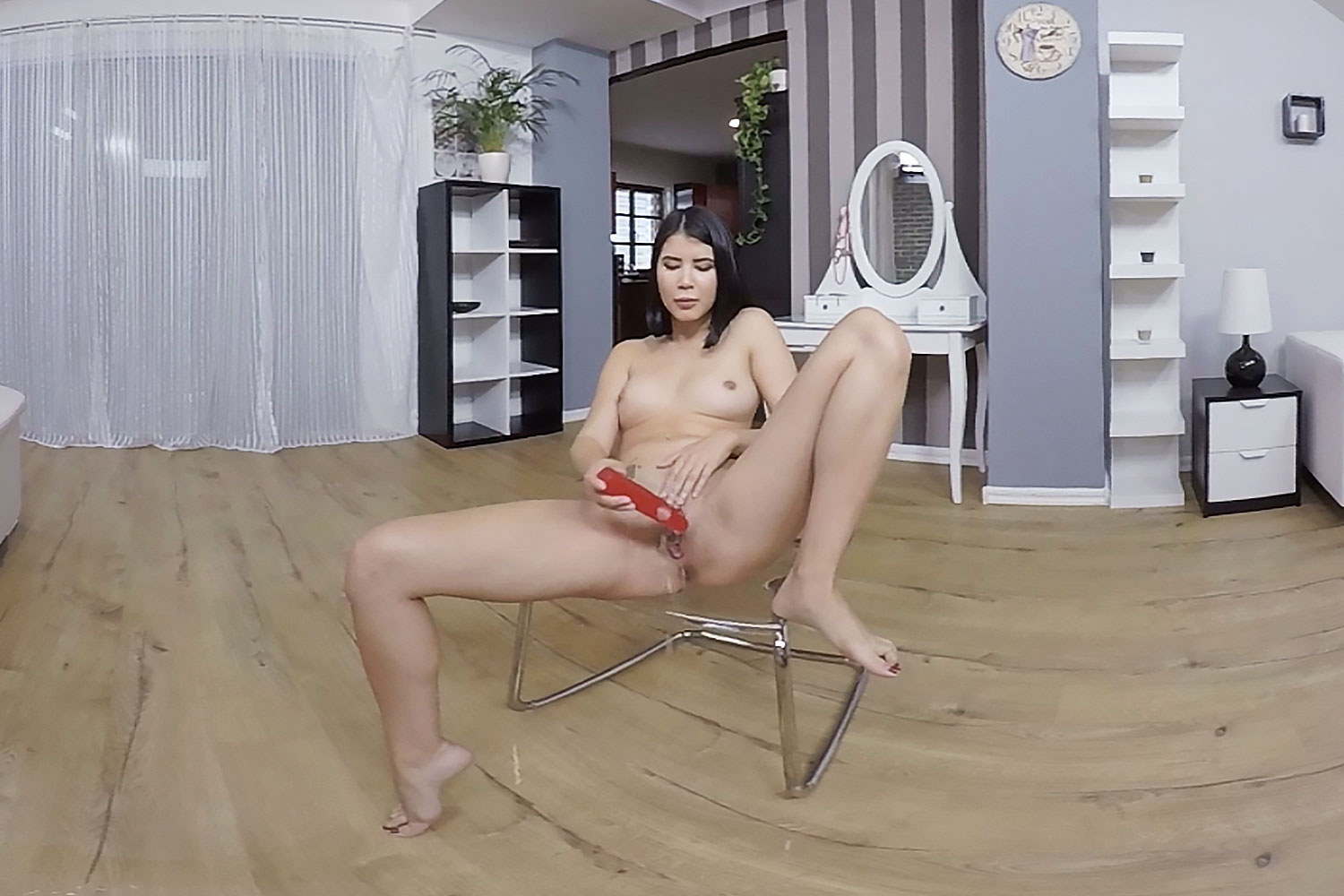 Mouth or Pussy: Lady Dee - Today's dose of virtual reality porn features exotic looking babe Lady Dee. she starts this scene already naked and sucking on a red jelly dildo, teasing the tip and working the shaft with her mouth. She sits down on a glass chair and starts to toy herself with her little sex toy, taking time to masturbate with her hands. She holds the dildo near her pussy and start to piss on it, tasting her juices as she alternates between sucking and pussy penetration! Suddenly a big messy stream of piss is fired over the floor and Lady Dee is even more turned on while filming her vr porn videos. She certainly looks like she has enjoyed filming for VirtualPee, especially when she orgasms, shuddering while sitting in the chair closely followed by yet another wet stream of her golden pee!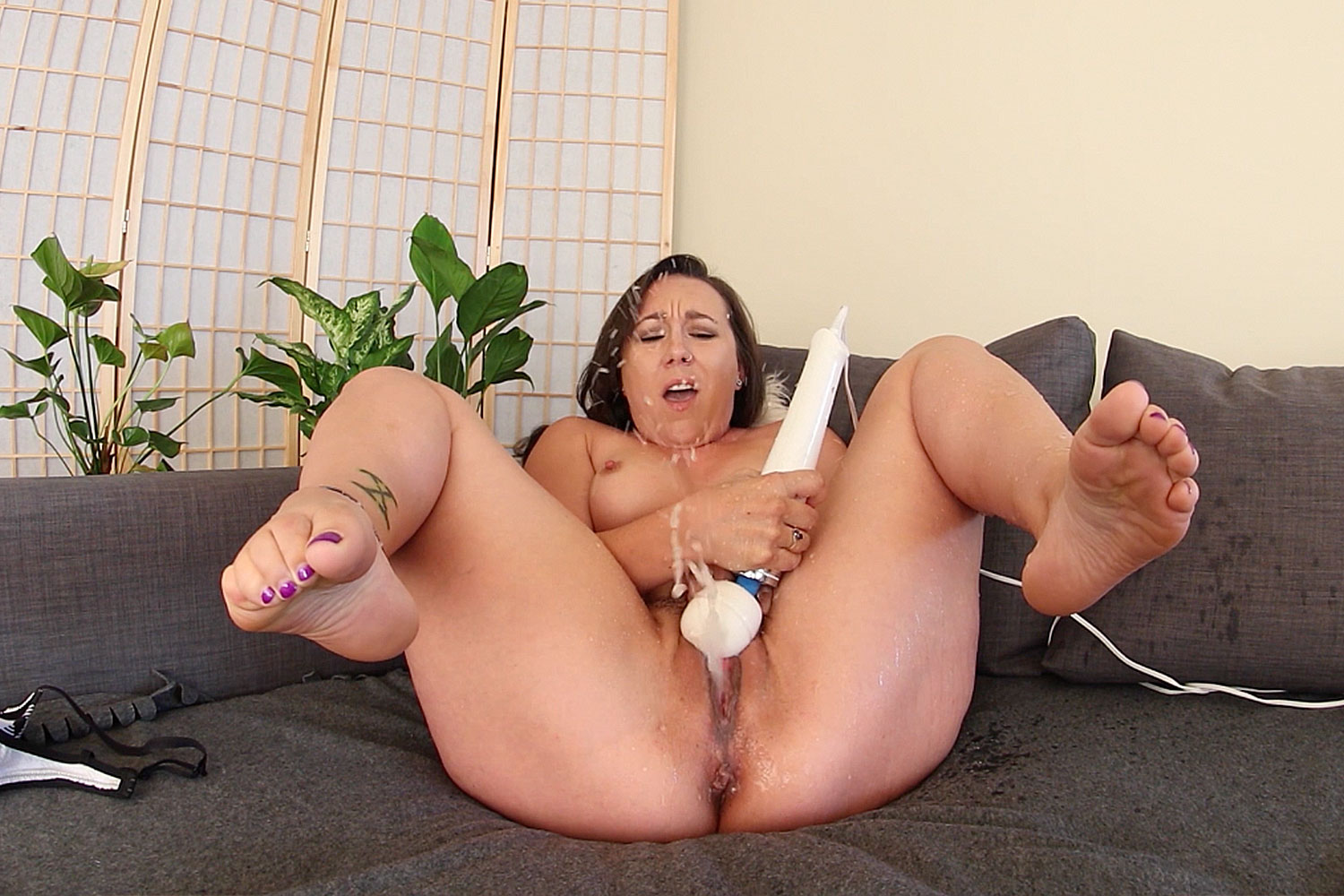 Sinn Sage's Screaming Squirting Orgasm: Sinn Sage - Ever seen a porn star have a REAL orgasm? It's not an easy thing to find, but you will today. Don't say we didn't warn you - Sinn Sage has a screaming, squirting orgasm. This girl takes ecstasy to a new level. Who can blame her? Her orgasm looks seriously intense. What a sexy, sensual woman! Squirting in 3D. Don't miss it.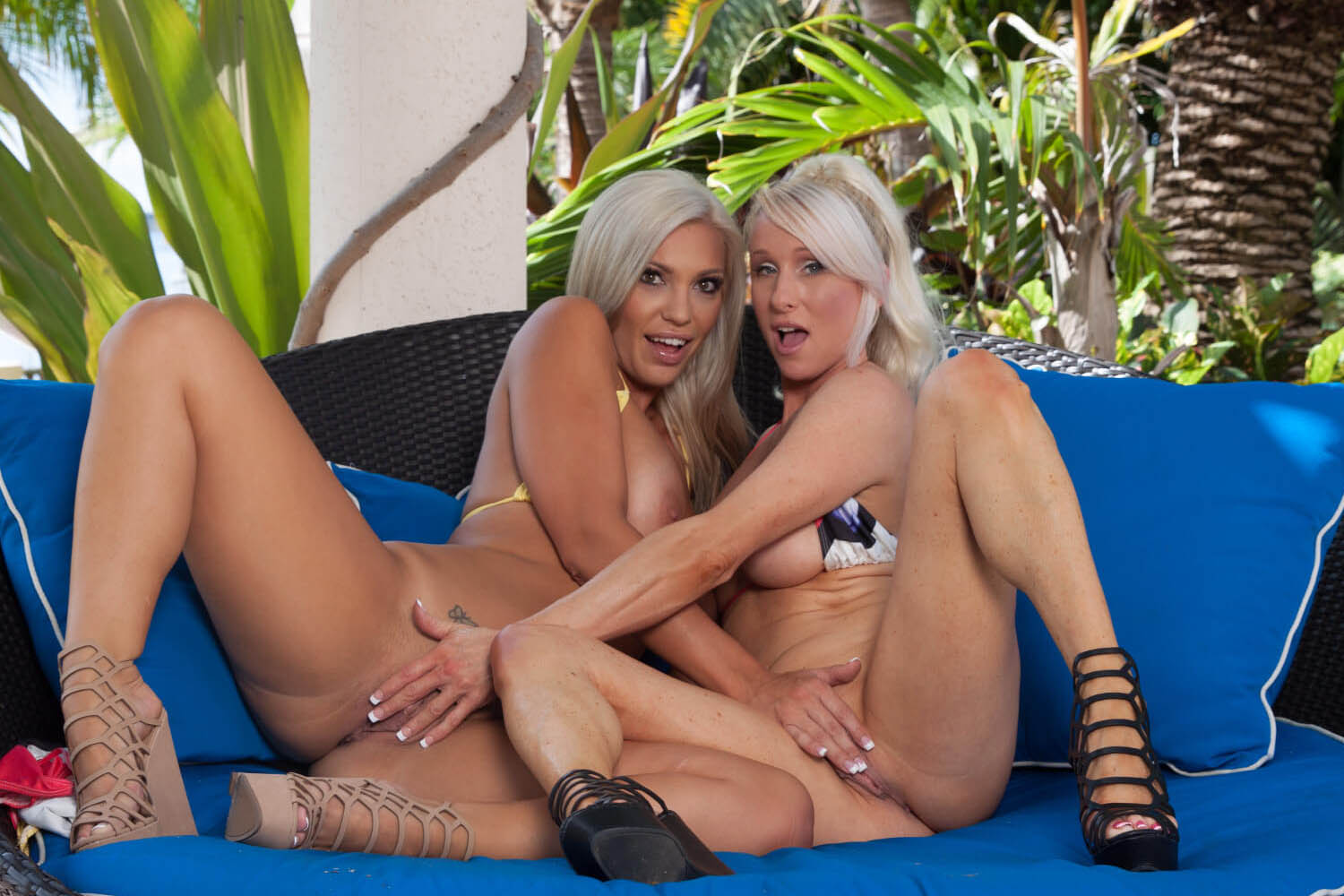 PokeGirl Go: Tasty Tiffany, Savannah Lace - The PokeGirls hunt is on with these two blonde babes Savannah and Tiffany. The bet between these voluptuous vixens gets hot by the pool in this 3D virtual reality dream.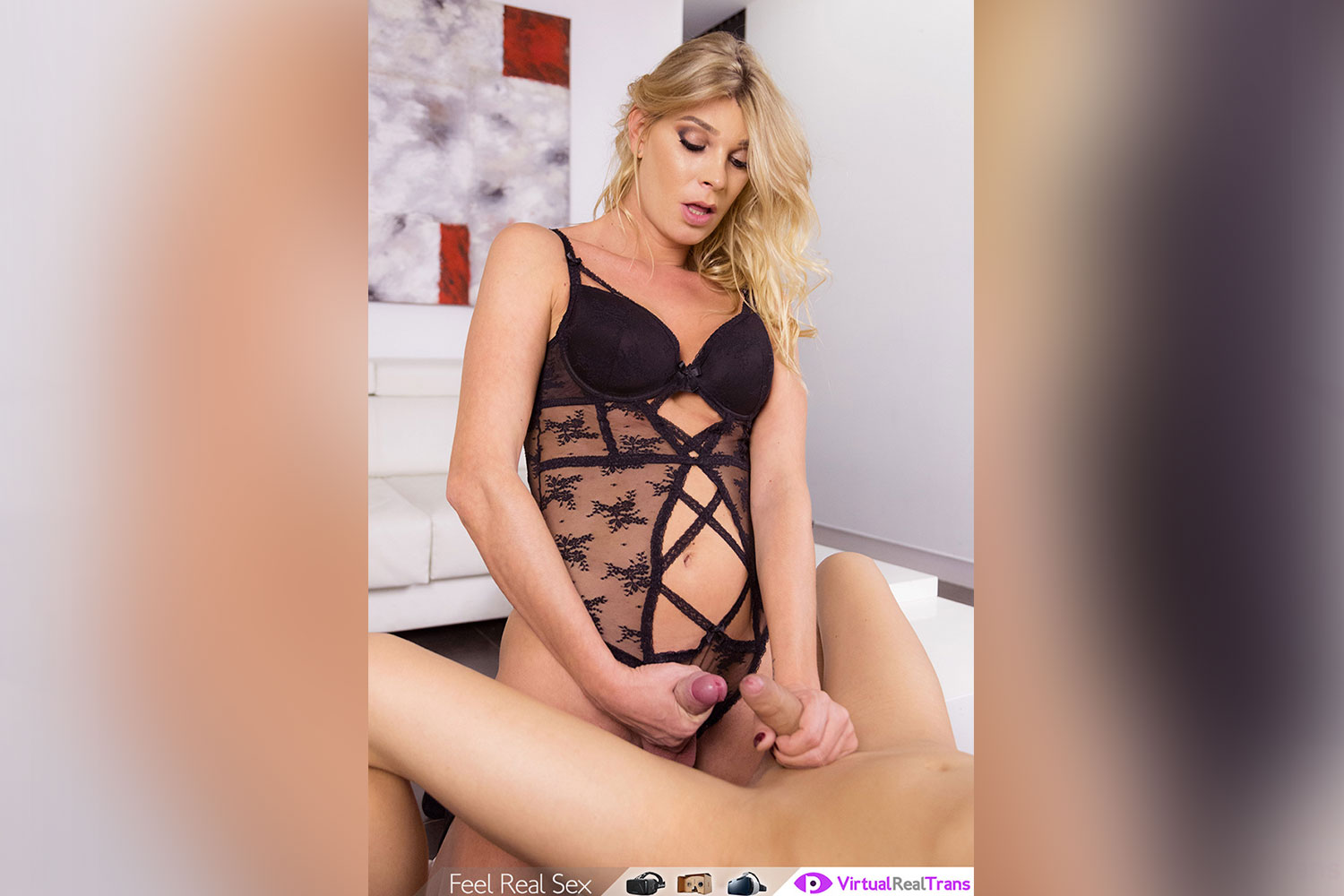 Best friends forever: Angelina Torres - Two classy and elegant transsexuals are alone in their apartment and a little bit drunk. They are best friends since forever, but the red wine will guide them to know each other in a whole new different way. So, prepare yourself to watch how Angelina Valls fucks Kimber Lee's ass, experiment how a TS gives the best blowjob you've ever had and, of course, get ready to have an amazing orgasm! Enjoy this VR porn scene in 180º FOV and our awesome Binaural Sound in your Smartphone Cardboard, Samsung Gear VR or Oculus Rift!


Want some more? Check the site.
| | | |
| --- | --- | --- |
| | Older | Newer | |