Update: 5/31/2019
Description: 21Sextreme.com is the best variety extreme porn network offering scenes of mature old grandpa, grandma, young, fisting.
Price


$1.00/3 days trial, recurring $29.95/1 month
$19.95 $29.95/30 days, recurring $29.95/1 month
$68.95/90 days, recurring $59.95/3 months
$95.40/1 year, recurring $95.40/1 year
Special Discount is only for the visitors from our site.

[Click on the picture to see all the samples]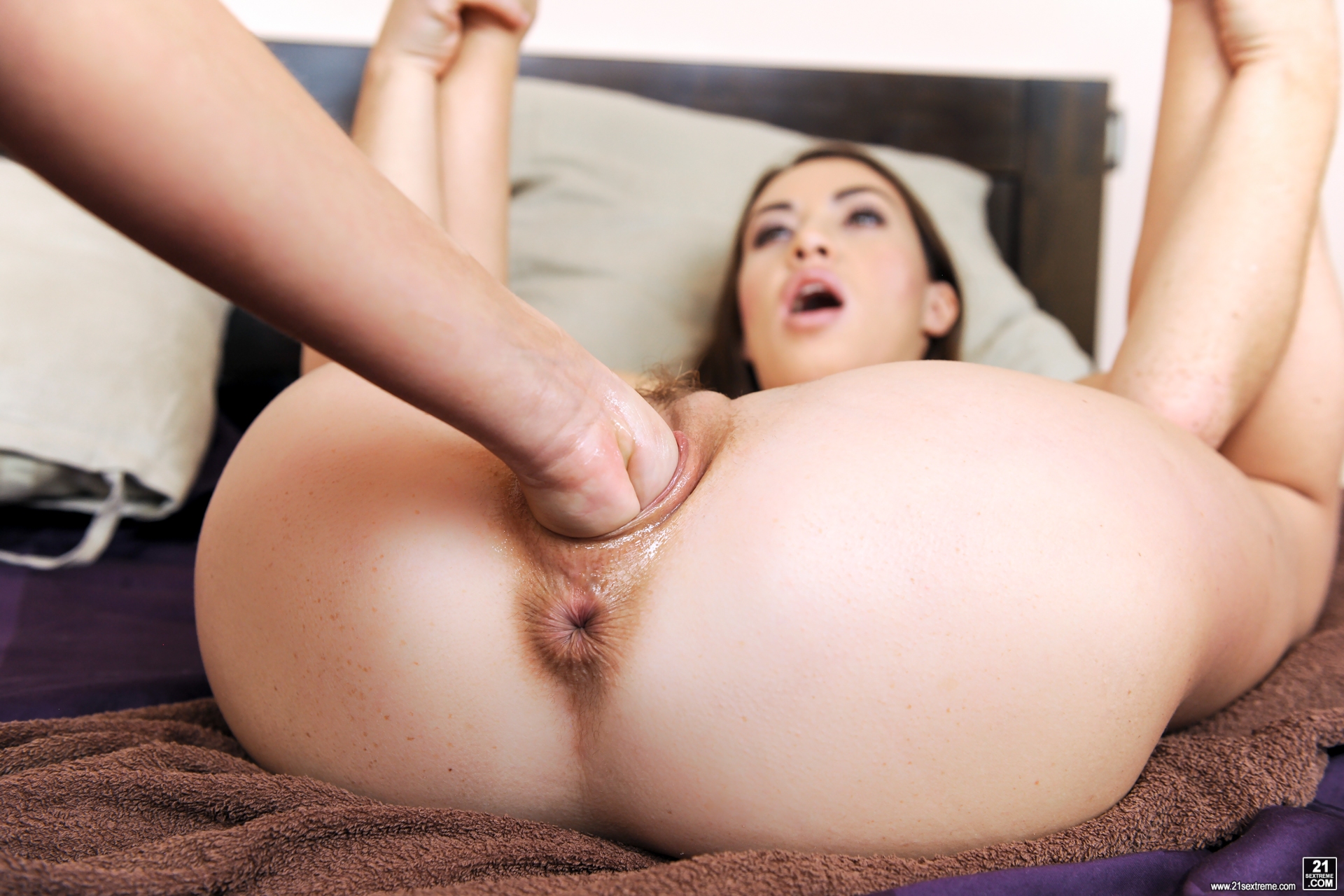 Sensual Lesbian Fisting: Tiffany Doll, Katrin Tequila - Katrin Tequila is a tattooed princess that loves the taste of another woman's lips. As Tiffany Doll licks and kisses her lesbian lover, the two strip off their clothes and reveal their perky natural breasts. These two sweet angels have the bodies of goddesses, and the lust and hunger of sinful little demons. Tiffany wants Katrin to fuck her all the way up to the wrist, and her edgy lover obliges. Watch as these sexy lesbians moan with delight while pushing the boundaries of sensual delight.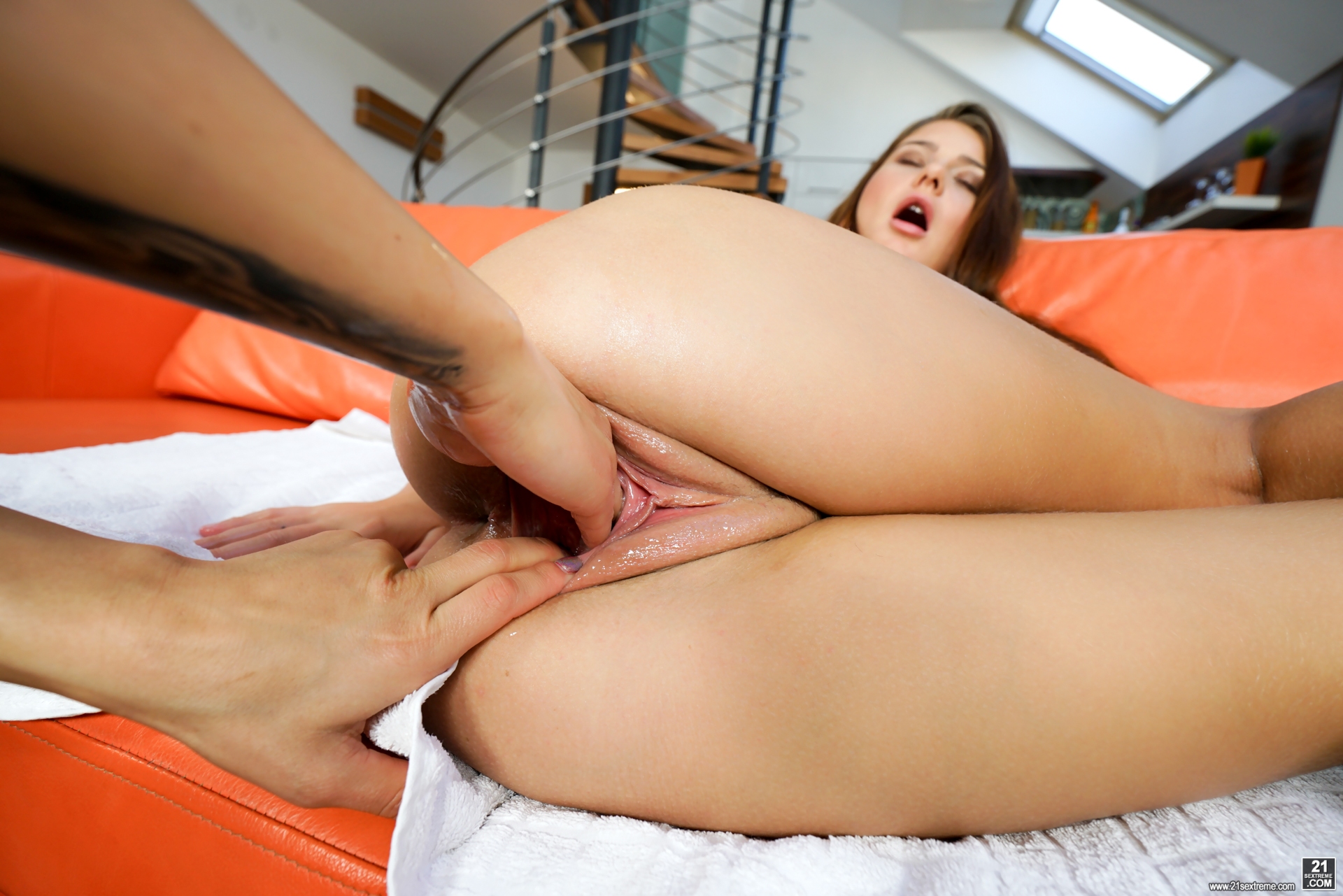 Lexi & Lucy : Lexi Dona, Lucy Li - Lexi Dona and Lucy Li lustily devour each other's bodies, taking in their large natural breasts and slim sexy curves. Lexi slowly loosens up Lucy's pussy lips as she licks and caresses her wet snatch. Finally, she takes her fist and goes wrist-deep into her love canal, fucking Lucy in a way she's never felt before. Watch as the lucky Lucy comes again and again while Lexi moves inside of her.



Full Anal Fisting Orgasm: Lexi Dona, Katy Sky - Katy Sky and Lexi Dona are two beautiful slim lingerie-clad babes making out for the camera. Watch as they slowly kiss each and every corner of their smooth sexy skin. They lick and finger each other's pussies to get ready for the real fisting pleasure. Watch as Lexi Dona slowly lubes and then fists Katy's stretched asshole. Katy fingers herself while getting fucked in the ass with a fist. Lexi goes harder and harder with her hand, thrusting a bit deeper and trying to leave her blond lesbian lover's ass gaping wide. Hot.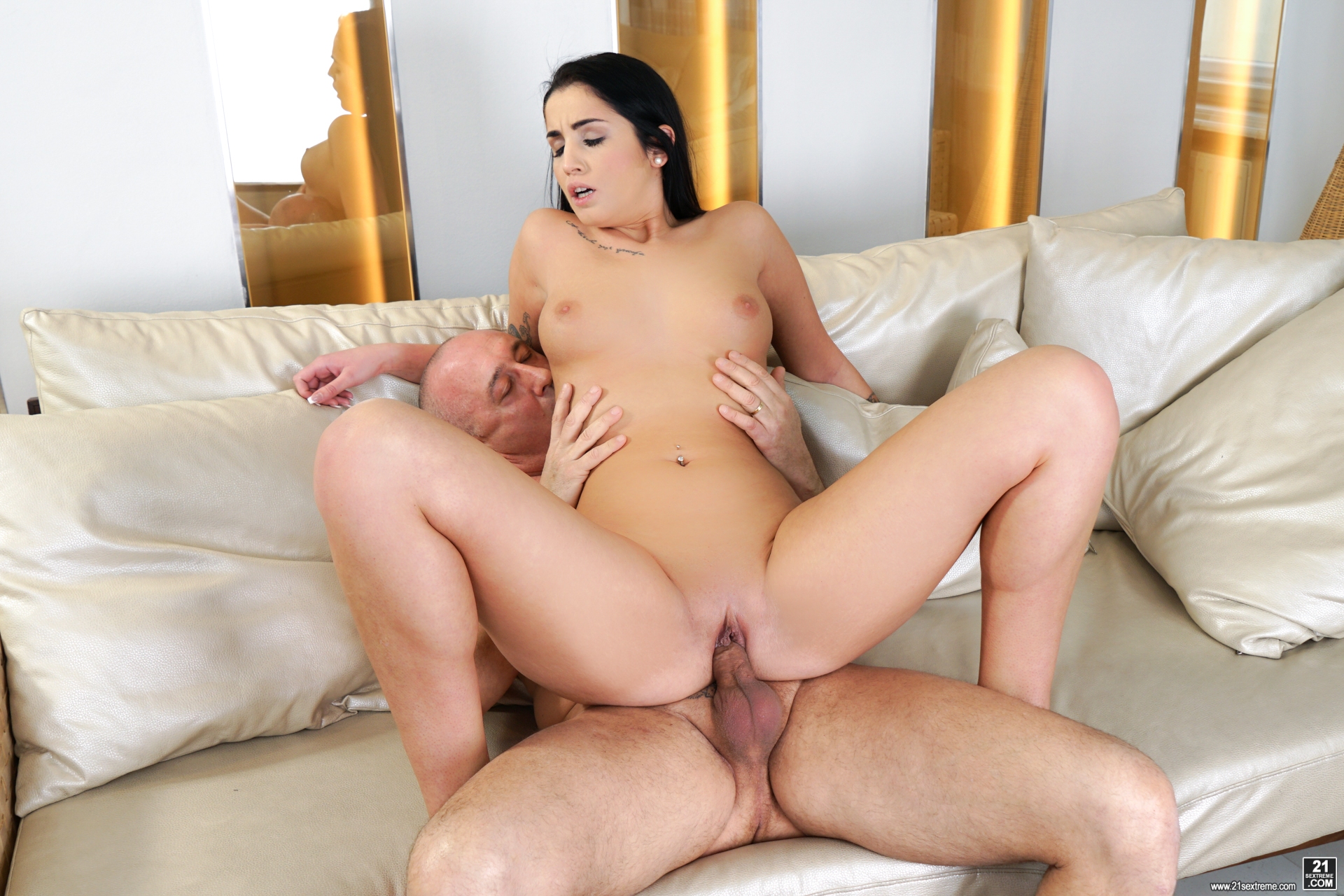 Horny for Grandpa: Loren Minardi, Bruno SX - Loren Minardi is a cute & sexy little teen brunette. Her dark hair has always turned on old greybeard senior Bruno S. When she starts making some moves on the couch, gracefully rubbing her feet across his crotch, he finally gets to act on his desire. This horny grandpa kisses his teen crush, fingering her wet pussy and revealing her perfect natural breasts. Watch as this older/younger couple makes love, and then gets to fucking each other hard. Loren rides her sexy silverback as she moans with pleasure... who says you can't find new love in the golden years?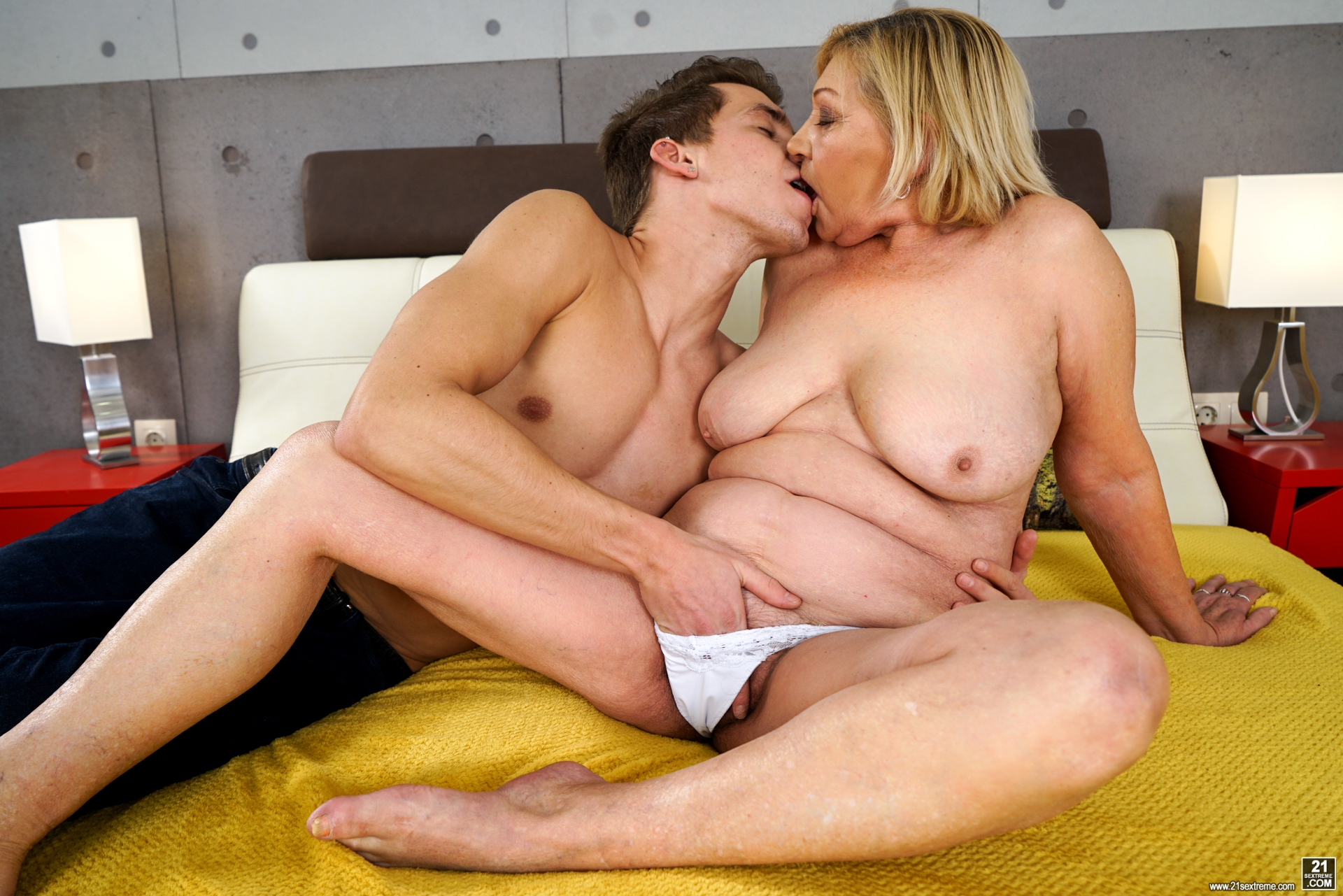 A Glass of Fine Wine: Irene, Oliver - Irene is filing her nails, waiting for Oliver to arrive with her glass of wine. She takes a sip and is ready to fuck. Watch as she caresses her huge natural breasts, and then comes closer to ride him while he sucks her tits. He likes a bigger woman, and Irene gives him all the lady one could want. He bends in to lick her pussy while she moans with pleasure. She sucks his dick while squeezing his balls. This older/younger couple copulates hard on the bed. Watch this sexy grandma come as her young buck pounds her pussy.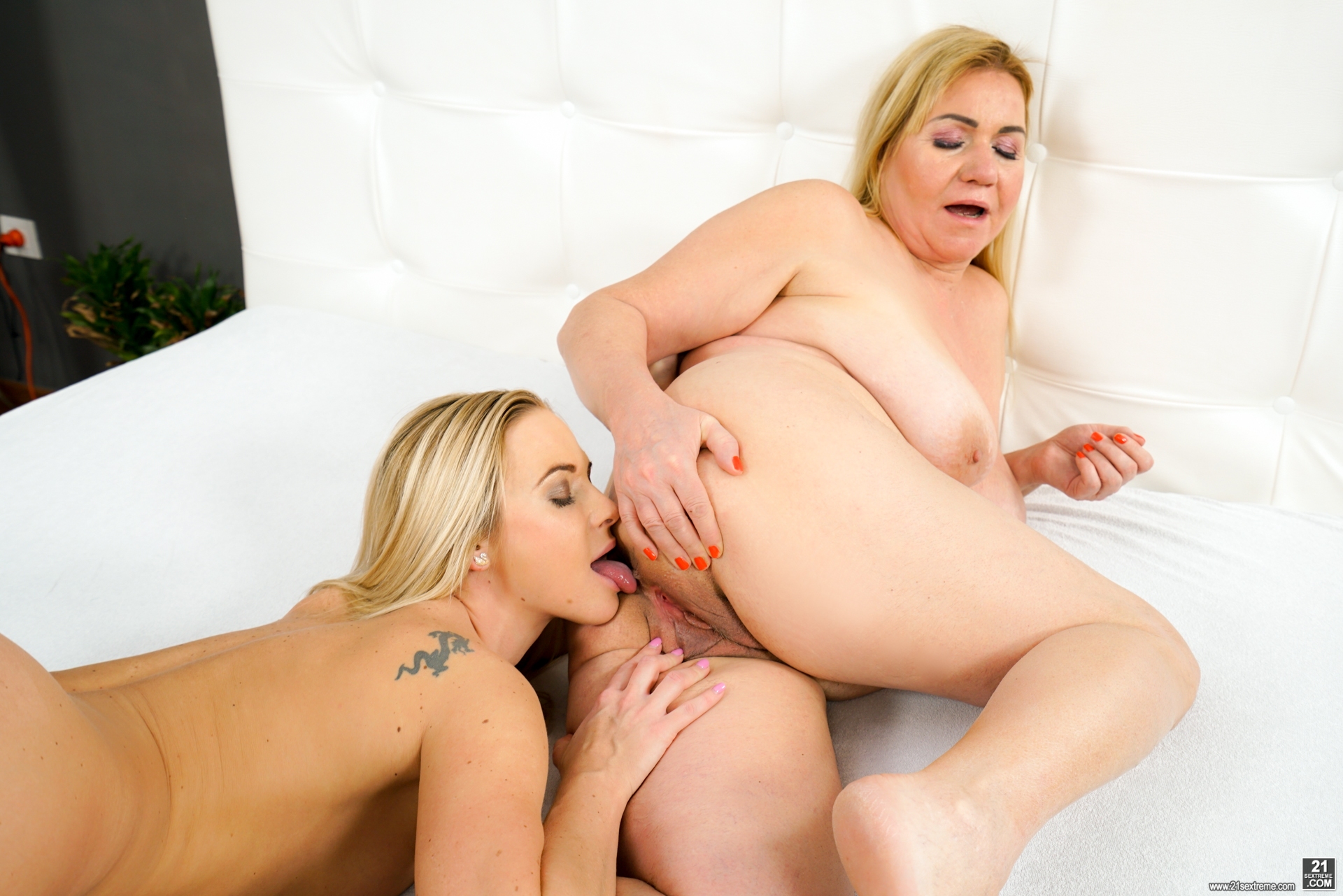 Selfie with Granny: Vinna Reed, Pam Pink - Vinna Reed is taking some sexy selfies on the bed before Pam Pink arrives to engage in some lusty lesbian love. This older/younger couple knows how to get down; watch as they sensually kiss each other and caress their natural breasts. Vinna licks Pam's pussy while fingering her at the same time. The mature mama gets wet while she moans with pleasure, and Vinna switches to rimming her tight asshole. Pam is no one to shy away from a hearty meal, and eats out her younger lover in turn. Sensuality at its finest.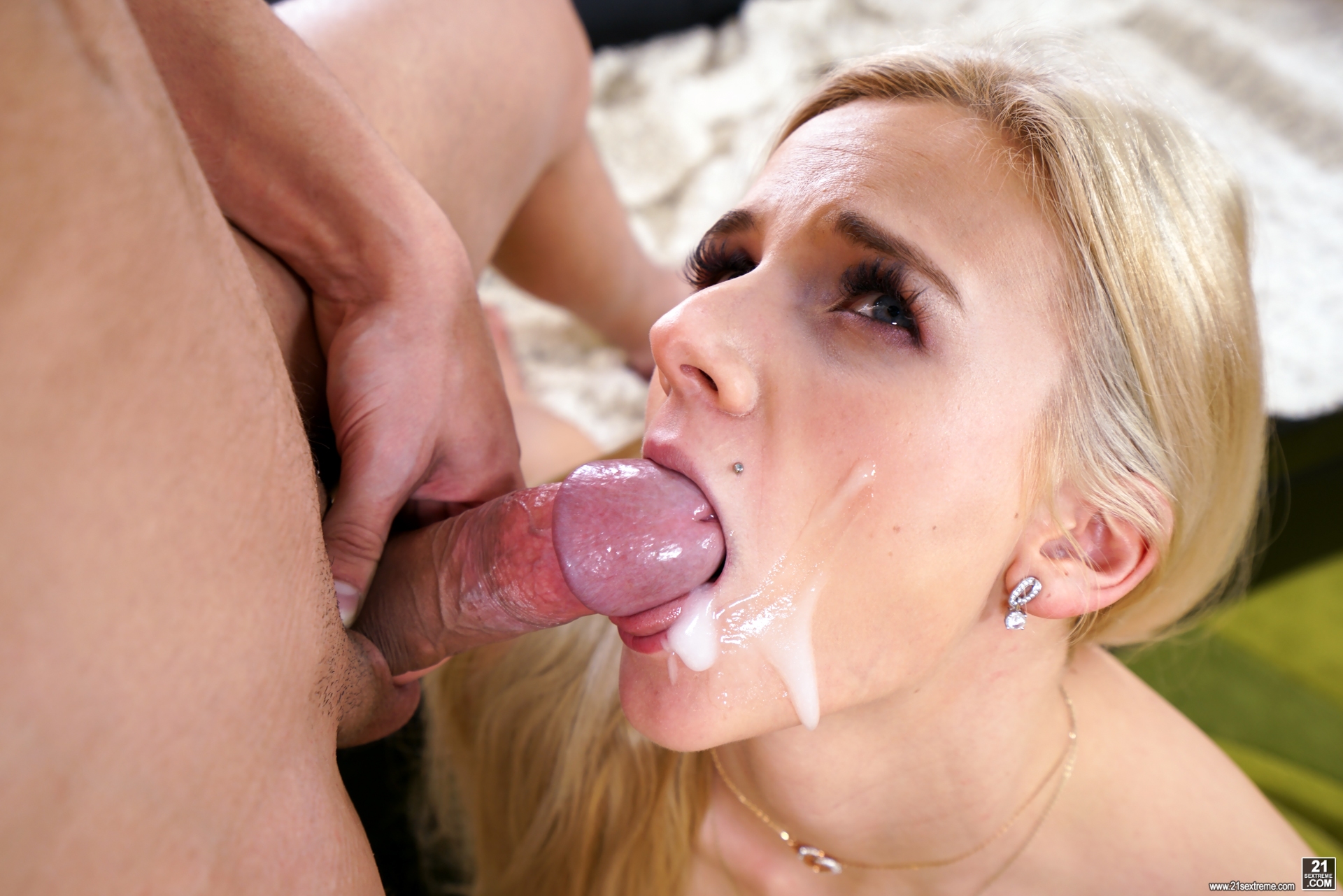 Make her Pussy Purr: Katy Sky, Nick Vargas - Katy Sky is a sexy blonde college babe who entices us by peeing in the bath-tub before having sex. Watch as the camera caresses her body, movingly slowly from her feet to her luscious natural breasts. Don Diego is a lucky guy, and as he kisses her tits and moves down to lick her pussy, she purrs like a cat getting its favorite treat.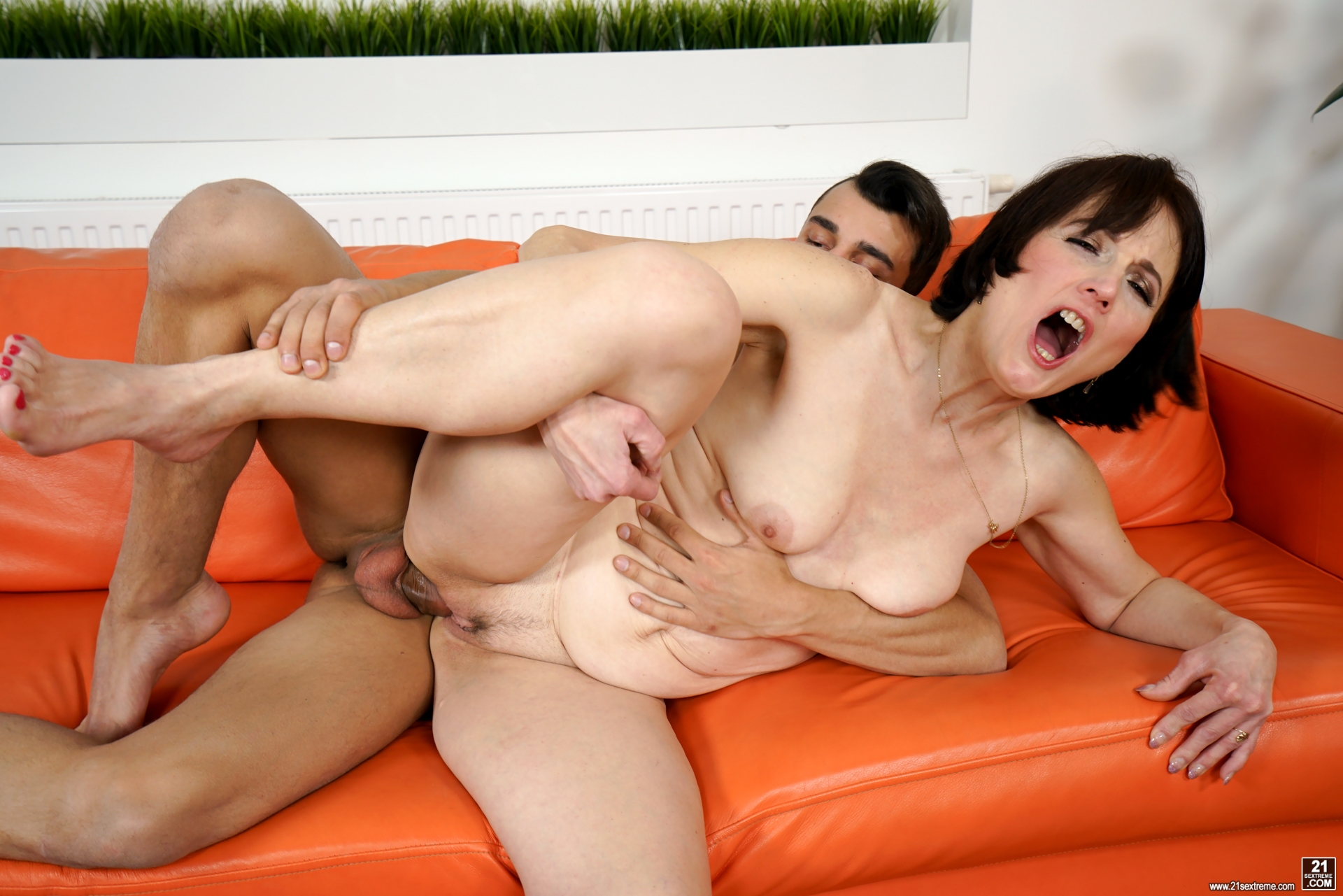 Sexy Brunette Nana : Alice Sharp, Nick Vargas - Alice Sharp is an achingly hot grandma that is lusting for dirty Don Diego. The young man is happy to oblige her experience sexual appetite. Watch as this older/younger couple unleashes their desires in a scene of sexual frenzy. He licks this grannie's tits and pussy, before finally fucking her hard. Some people like their women like a fine wine, and this is one of the finest.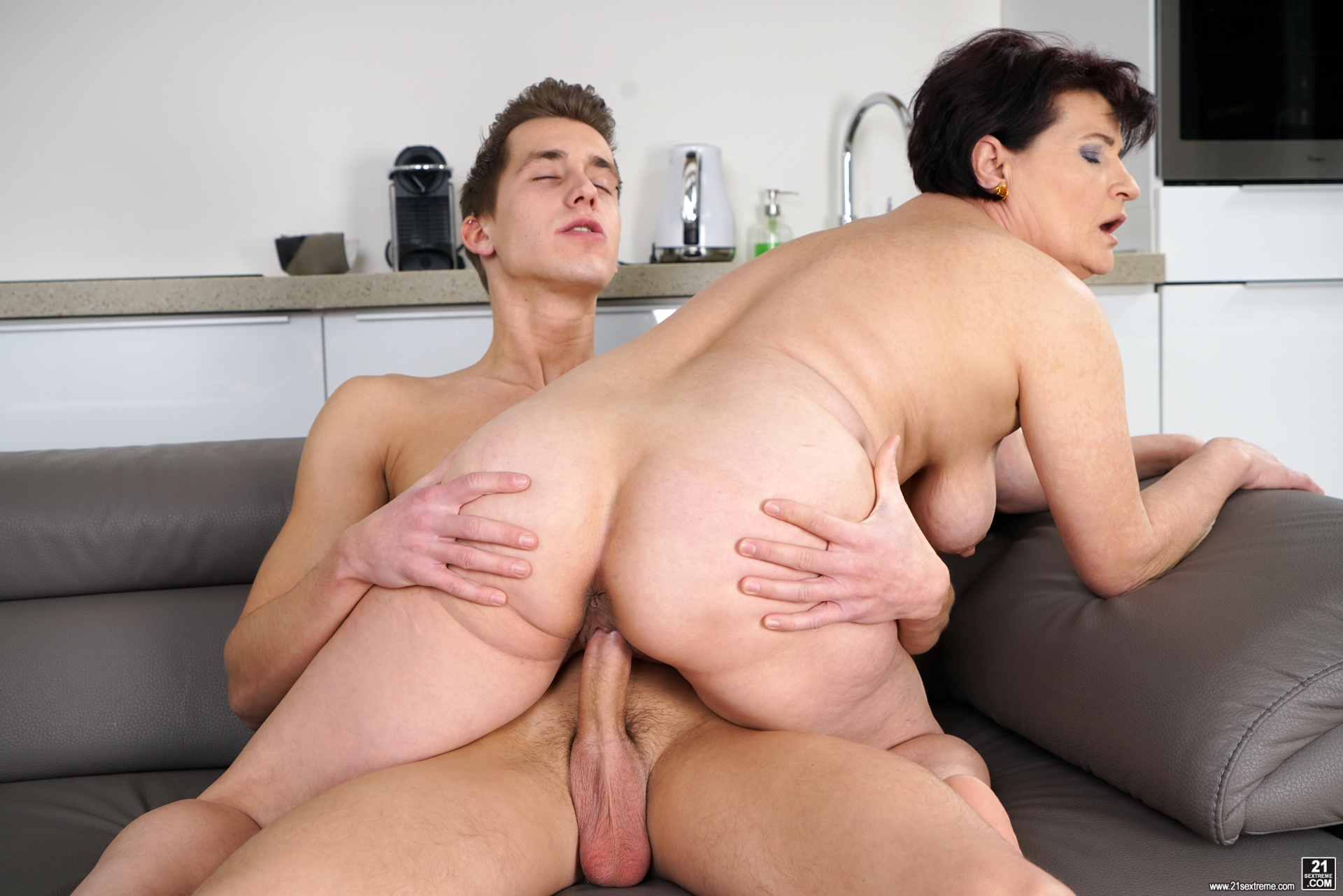 Lusty Dolly Bee: Dolly Bee, Oliver - Dolly Bee is dolling herself up in the mirror for her young man Oliver. She's a lusty grandma the loves the taste of a younger man. Watch as this older/younger couple has sex and goes at it like animals. Dolly takes Oliver deepthroat for a soft and sensual blowjob, then leans back as he fucks her missionary. This sexy grandma has a sexual appetite to rival this young buck, hot stuff!



Fun Under the Covers: Anita Bellini, Albert - Anita Bellini is playing around with grandpa Albert under the covers, stroking his beard and tickling his chin. This older/younger couple embrace, savoring all their naked glory, sleeping in on a Sunday. Albert kisses Anita's small perky teen breasts, licking her hard nipples. Anita spreads her legs wide open for Albert to eat her wet pussy. She moans as his experienced cunnilingus skills make her close to orgasm. Then, he starts fingering her pussy while moving his dick to her mouth for a deepthroat blowjob. Finally, this lucky grand-dad gets to slip his dick inside Anita's dripping pussy, the two gyrate with a unique lust that can only be found with a lolita-grandpa connection. Albert plows and gets ridden by Anita, until he finally explodes with a sticky facial cumshot all over her pretty mouth.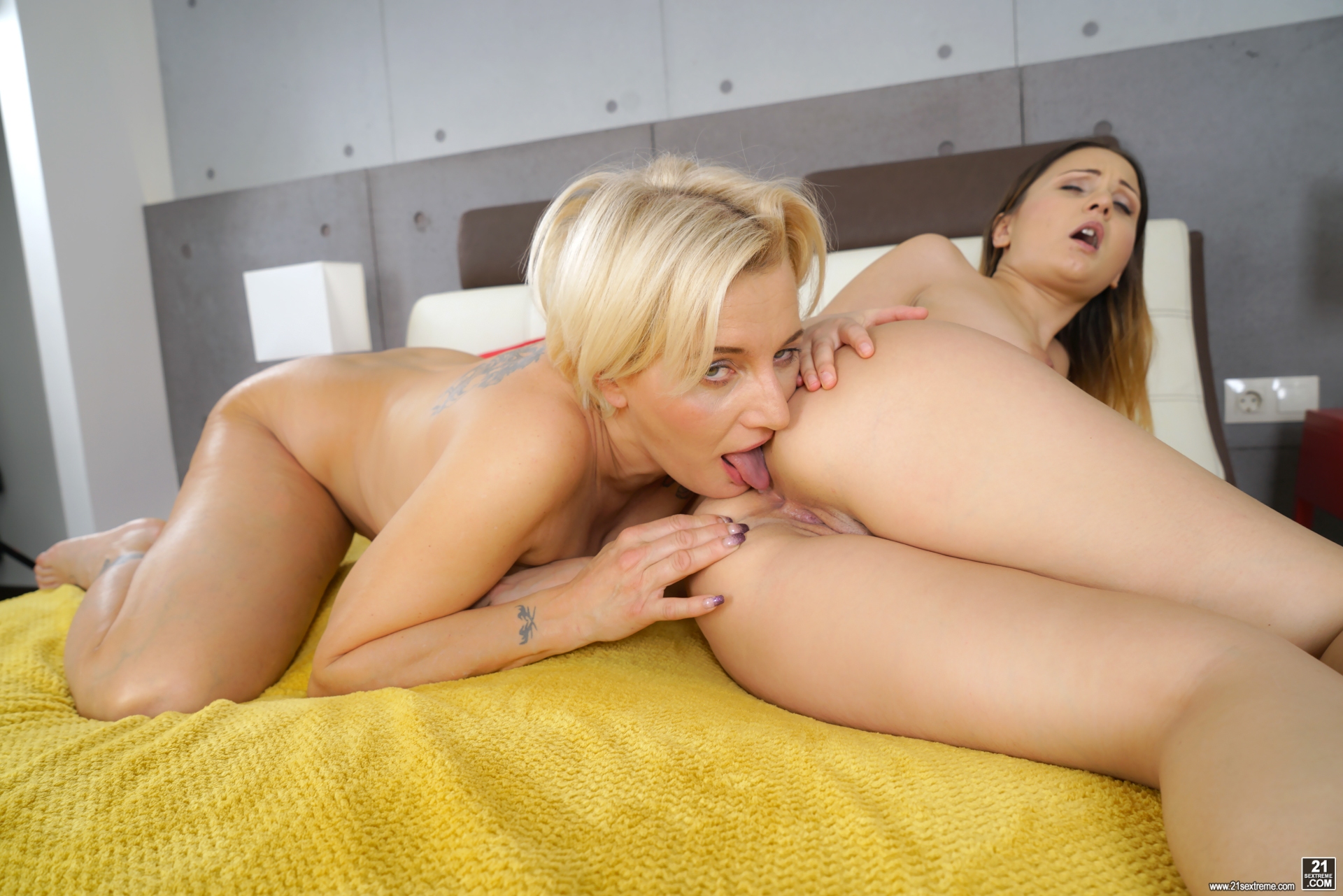 Going Down on Grandma: Anina Silk, Maria Jamma - Anina Silk is a lusty younger college babe looking for the touch that only a mature woman can provide. Maria Jamma is a sexy grandma that knows what to do to please a lady. These lusty old and young lesbians connect and the chemistry is electric. Watch as Maria licks Anina's wet pussy and then rims her asshole, making her come in more ways than the young lesbian thought was possible...



Up to the Wrist: Vinna Reed, Daisy Lee - Daisy Lee is down for some serious fisting action, and lines up Vinna Reed to stretch her out. These two sexy blonde lesbians make out and then take turns licking each other's pussies. Having gotten their lips wet and ready, Vinna gets her hand nice and lubricated to start stretching out Daisy's big juicy vagina. She moans with pleasure as Vinna goes wrist deep, and then puts fingers from both hands deep inside her cunt. Watch the whole hand disappear as she takes inside more than ever before, for orgasm after dripping orgasm.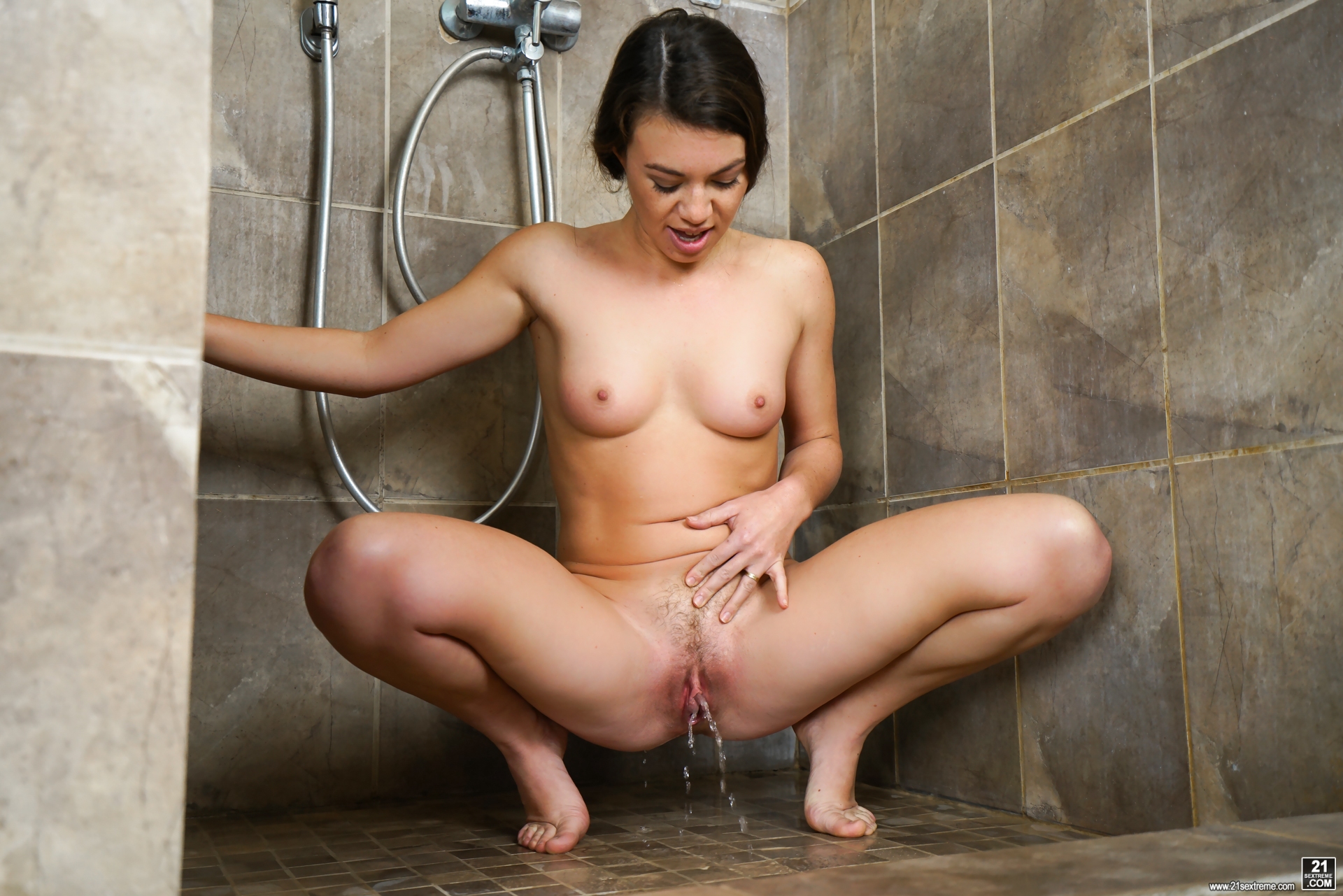 Tiffany's Watersports: Tiffany Doll, Bruno SX - Tiffany Doll is into urination and large pussy stretching insertions. And we are really into filming this beauty as she performs these arousing activities. She does it all for us, peeing, baseball bats, big toys and never ending squirting all while satisfying her guy.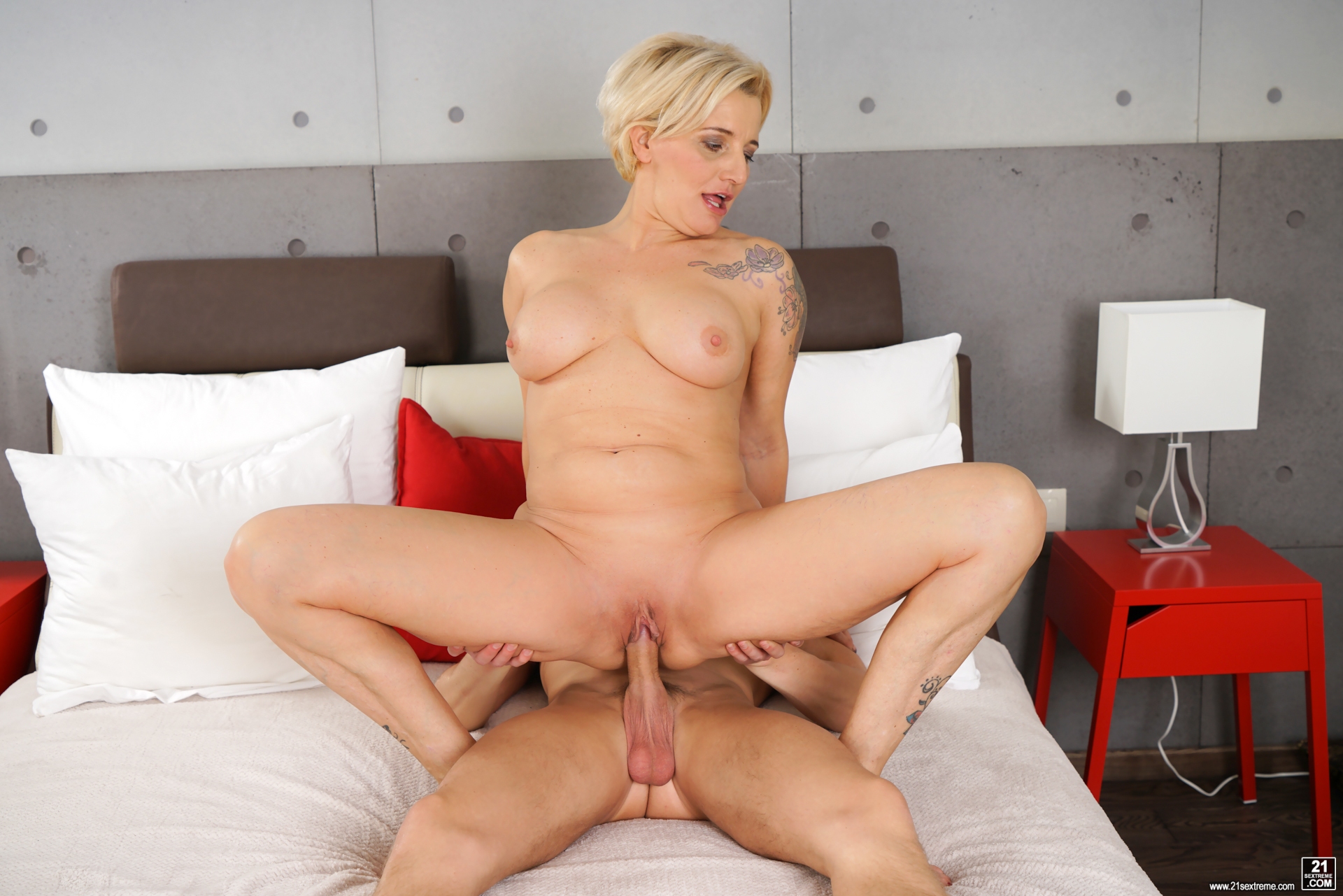 Horny Grandma Gets Banged: Maria Jamma, Oliver - Maria Jamma is a sexy grandma just waiting for Oliver to arrive and fuck her brains out. As she slowly laces up her little black nightgown we see all her edgy tattoos - a lady who has lived on the wild side of life. Oliver embraces the lusty granny and begins to finger her wet pussy; soon they move to the bed and he licks her vagina until it's dripping. They switch and she gets down to give him a deepthroat blowjob and shows him some tricks that only an older lady knows. Finally after a session of lust between a younger man and his older muse, he explodes inside her mouth for a dripping hot cumshot finish.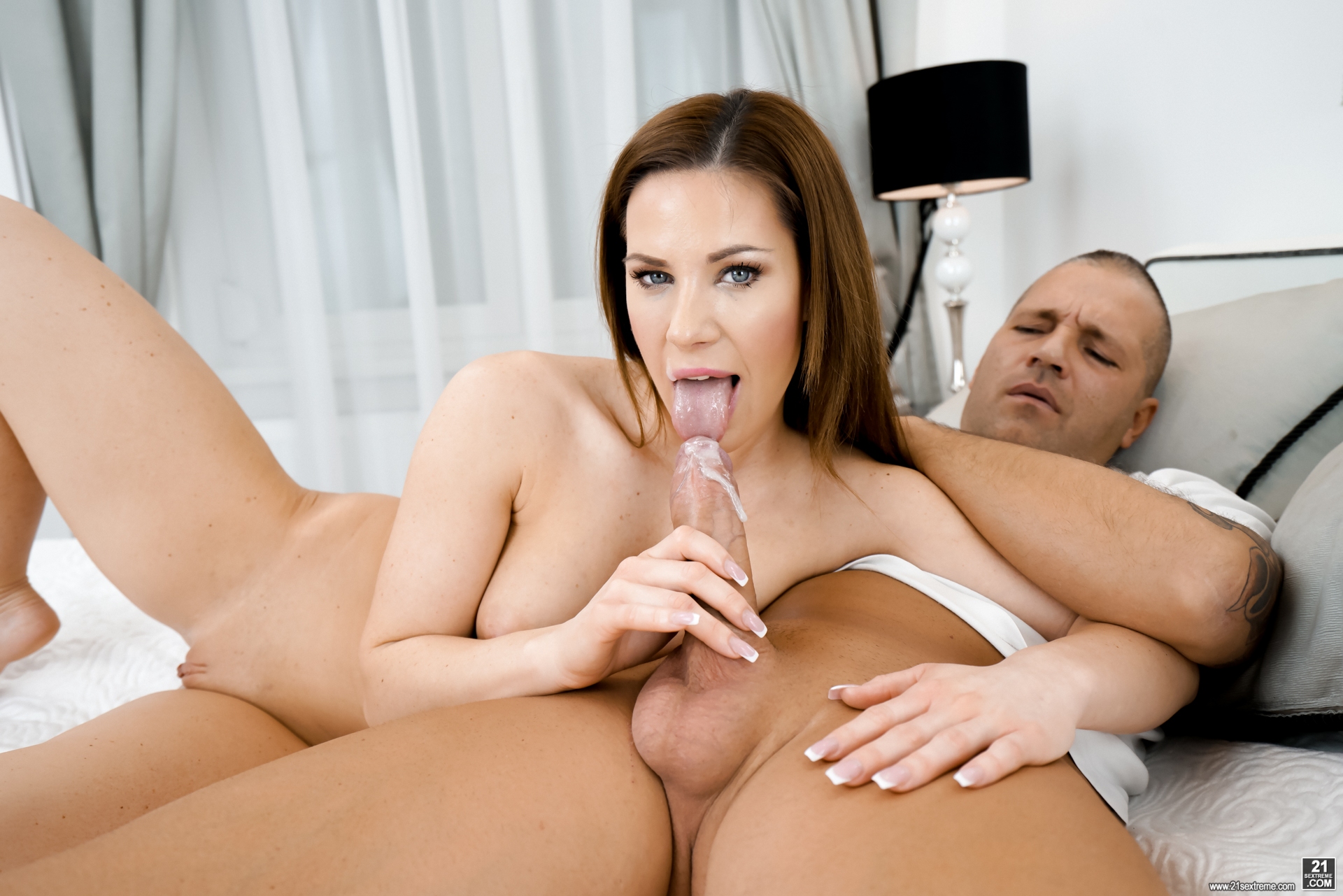 Release My Pleasure: Athina, Thomas Stone - A special treat just for urine-joyment! Athina lets out a shower of golden piss while waiting for her man Thomas Stone to take her by the ass and ram her full of cum. She waits while reading on the bed, when he arrives, he wastes no time devouring her large natural breasts and then licking her pussy. The cunnilingus fills her with energy, as she moans and starts breathing heavily. She takes his dick in her mouth for a deepthroat blowjob, and then mounts Thomas reverse cowgirl for his jackhammer pussy-slamming technique. He plows her fields with a vengeance, railing her in sideways missionary and cowgirl, before finally finishing off with a modest cumshot gob of his spunk right on her sexy chin. Athina let's loose another torrent of piss just to finish the scene. Wow!


Movie Galleries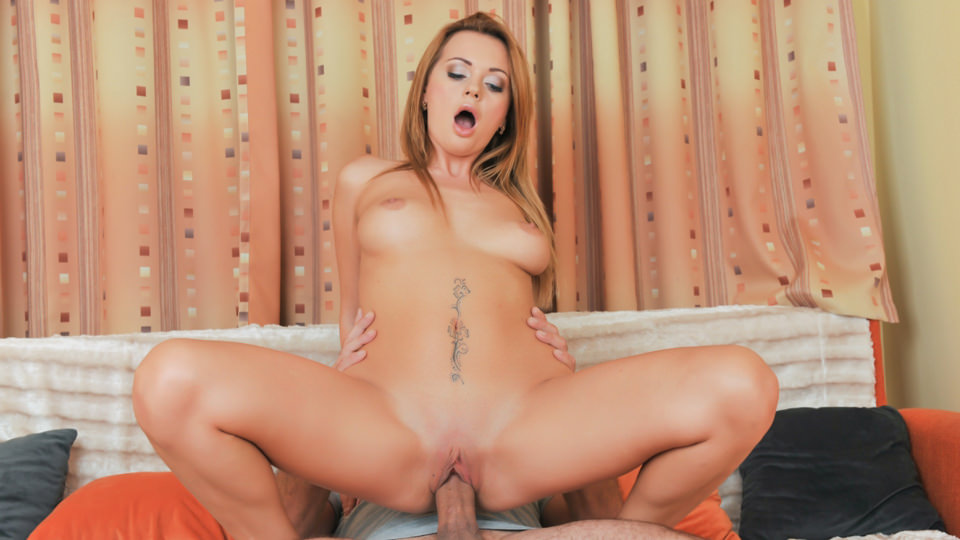 Wreckless in the Rec-room: Emily Thorne, Leslie Taylor - Emily Thorne gets her pussy destroyed by Leslie Taylor, banging in every position. On the rug, on the couch, in every way, these two taste and pound each other brainless. Those beautiful natural breasts of hers bounce up and down as he shakes her whole body with his thrusting. Watch for the POV facial finish and see Emily swallow up the mega load from Leslie whole.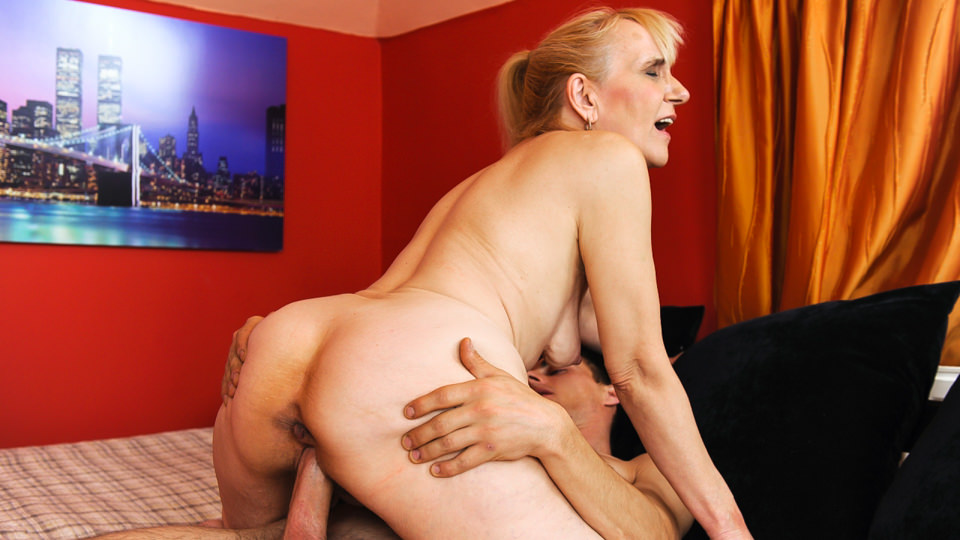 Grandma's Creampie: Nanney, Levy - Nanney is a naughty grandma, lusting after young men with a vengeance. Levy has a fondness for older ladies, when these two connect sparks fly. Watch as this insatiable granny gets her man to go down and lick her vintage pussy. After she's done polishing his stiff hard-on, Nanney slowly sits on it, taking more and more in until he's balls deep. The young stud rides her to multiple orgasms before blowing his load deep inside her. Grandma loves a creampie!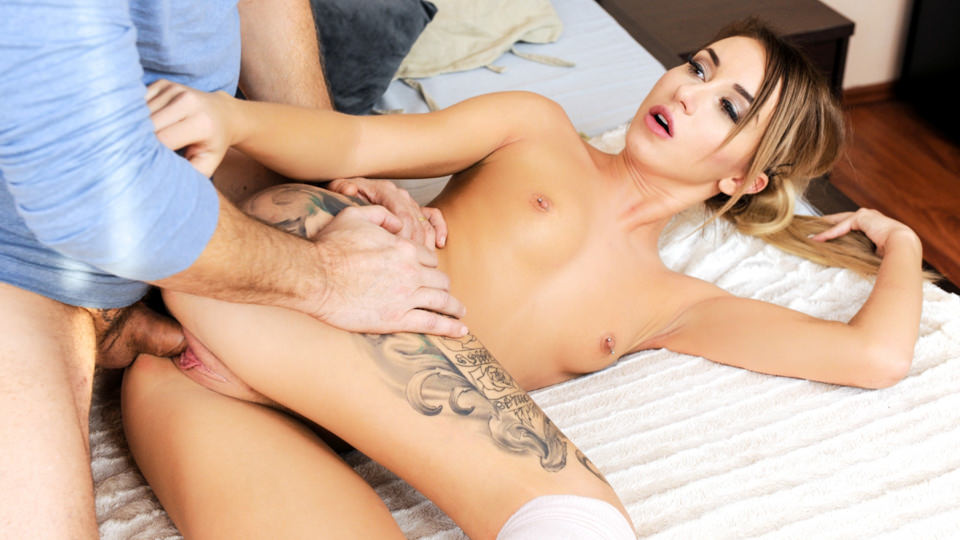 Ballet Booty for Grandpa: Katrin Tequila, Bruno SX - Katrin Tequila is the perfect teen ballet babe, slowly flexing her slim sexy form for the camera to enjoy. As she lifts her bubble butt in the air, Bruno SX arrives to offer some disciple to the young lady, who needs it badly. She always had a thing for older men, and as her lips close around his shaft to give a little deep throat love, we can see her panties get soaked with anticipation. This Grandpa knows exactly what this young teen needs, and plows into her mouth and pussy with an animal lust. She rides his cock and moans with pleasure as he jack-hammers the horny girl. After finger-fucking and riding this teen princess, the old man is satisfied and pumps his gunk all over her small natural breasts. Hope she leaned her lesson!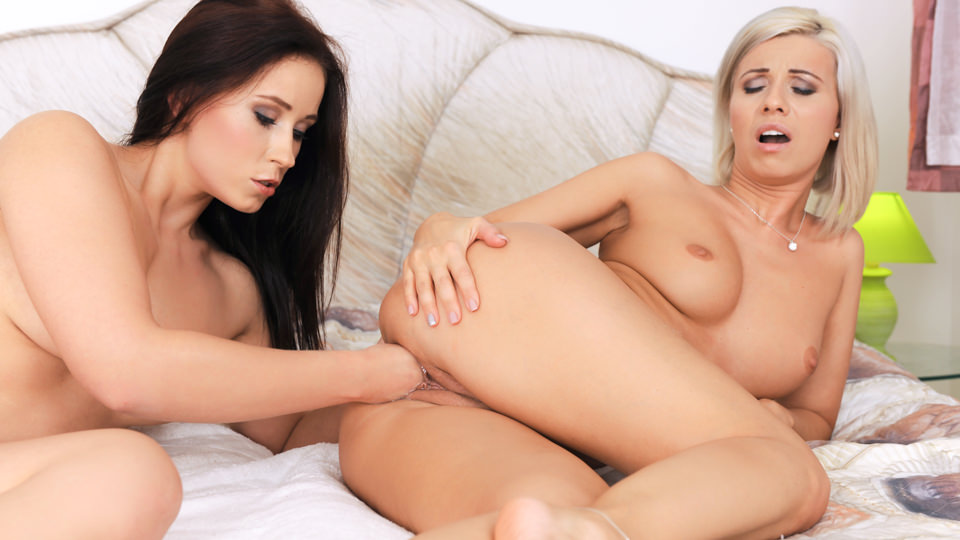 Cocoa and Platinum: Minnie Manga, Vicky Love - Minnie Manga is a brunette babe, complete with nautral breasts and a bubble butt. Vicky Love is like her mirror image, with large natural breasts and a beautiful slim figure complete with a tiny tight ass. These two lesbians take turns making each other moan with delight as they lick each other's pussies and finger their honey pots to that pleasure plateau. Soon things get deeply affectionate though, as Minnie takes her turn shoving her hand down four fingers deep inside Vicky's vagina. The fisting fiesta brings her partner to a raging climax as she cries with pleasure at the orgasm explosion.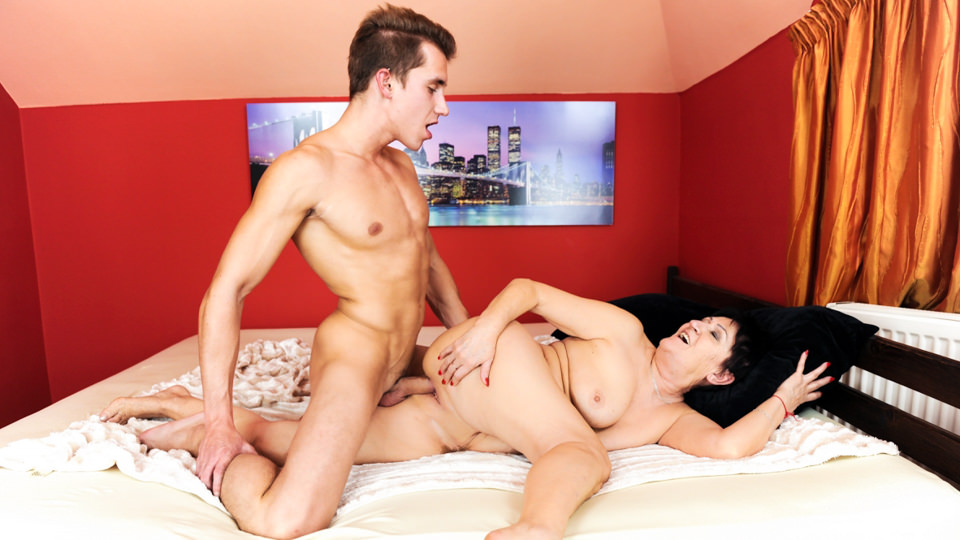 Sexy Sweaty Grandma: Anastasia, Oliver - Anastasia is working up a sweat in the weight room with Oliver, but soon her mind shifts to a different kind of workout. This sexy grandma gets aroused by the younger lad lifting such weights on the machine, and now she wants a taste of that youthful man meat. The granny gets what she desires, and soon Oliver is eating her pussy, and licking away all over those natural breasts. She takes his cock deep throat into her experienced older mouth, and his lust eventually explodes in a cumsplosion across her remarkably pretty face.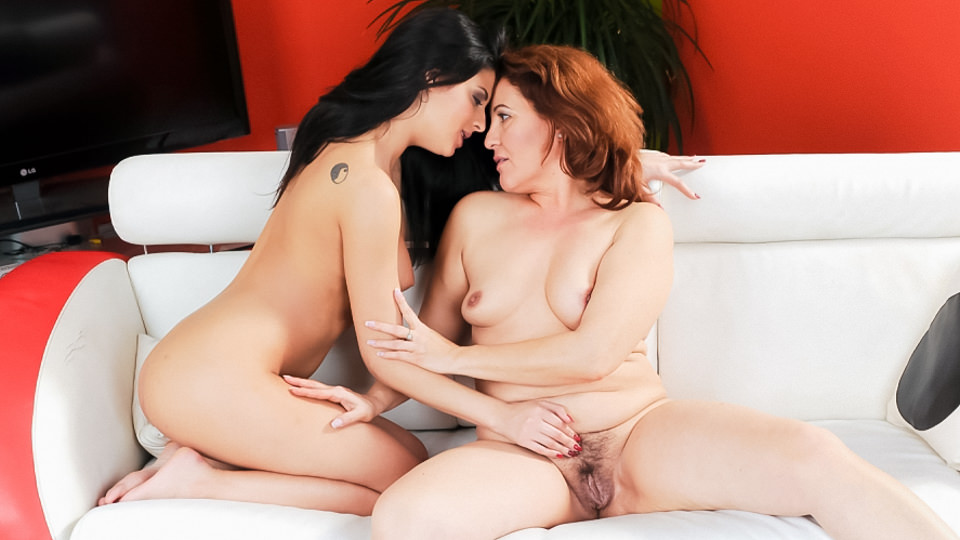 Coco Melts for Mary, Scene #01: Coco de Mal, Red Mary - Coco de Mal has a lust inside for older lesbian love, and Red Mary is one sexy granny that is ready to provide. She takes this brunette busty babe into her arms, and embraces all her delicious body has to offer for her older, refined and experienced grandma tastes. Coco rips open her shirt, and tastes those fine natural breasts. After a hot session of pussy licking, fingering and rimming, these two older-younger lesbians are satisfied, and collapse into each other's arms.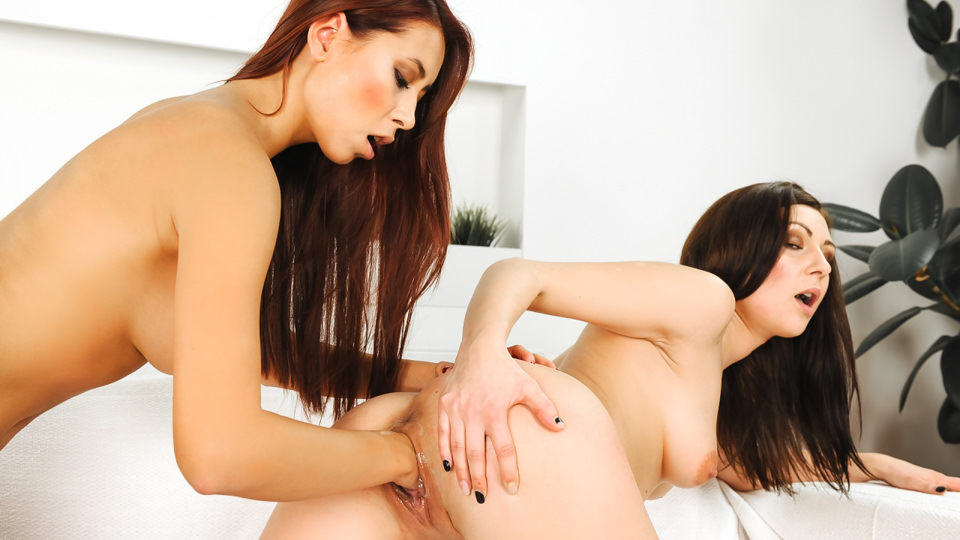 Fisting Beauties: Paula Shy, Karolina Rose - Karolina Rose and Paula Shy are like mirror images of the same perfect busty slim brunette babe. Both have sexy natural breasts, toned petite bodies, and both hunger for having the whole fist shoved deep down into each others' pussy. This sensual session is a unique strip-tease for teach me fisting, and as the clothes come off, the two deliciously luscious lesbians are going to get each other off in a serious fist-fucking fashion.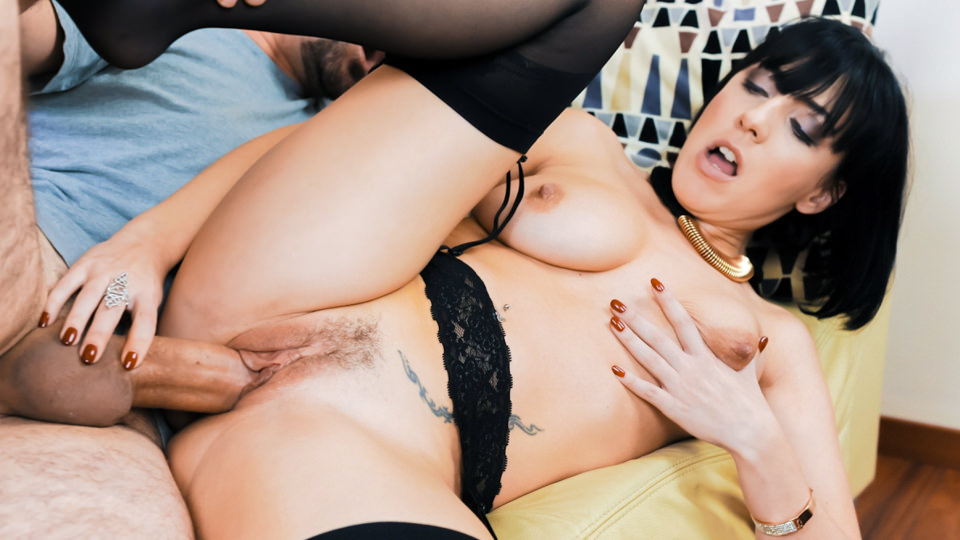 Sexy Librarian, Scene #01: Mya Laurenn, Leslie Taylor - Mya Laurenn is a sexy librarian, reading quietly while waiting on her sexy man Leslie Taylor. He comes in and embraces the brunette babe, kissing her natural breasts and then licking her wet pussy. She squeals with pleasure as he eats her out. Soon she starts giving him a sexy foot job, only to switch over and get pounded in the pussy by the massive cock. Soon the heat gets to be too much and he explodes right into her open mouth. Hot stuff!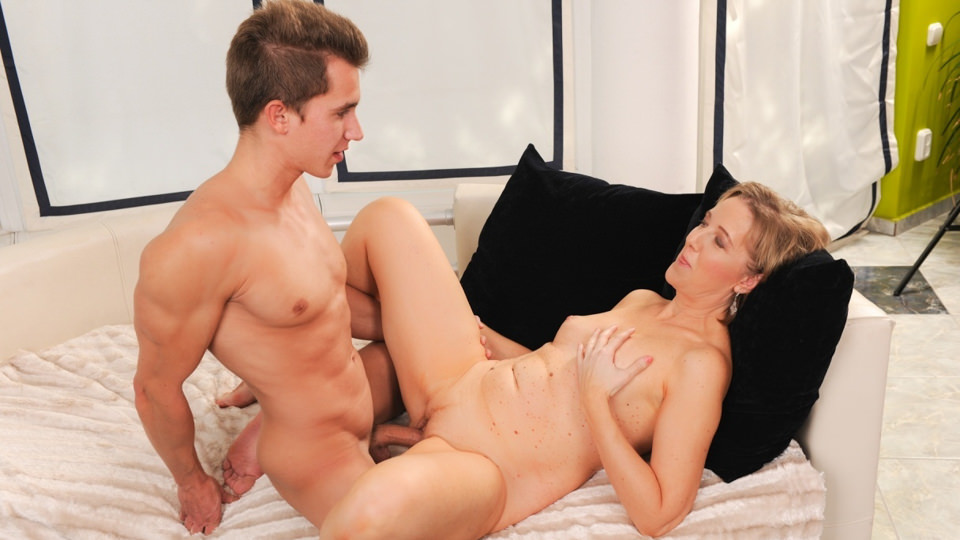 Stripping Meryl Down: Meryl Strip, Oliver - Meryl Strip is a sexy senior citizen - a lusty grandma with a taste for younger men. Watch as she applies all her skill to getting Oliver off long and hard. This older/younger sex scene gets freaky as the grey-haired Nana goes down deep throat on the young chap. She bounces up and down on his dick as he moans with excitement and energy. This granny gets a whole load of spunk; apparently Oliver could just not handle the sex dream of this elderly minx.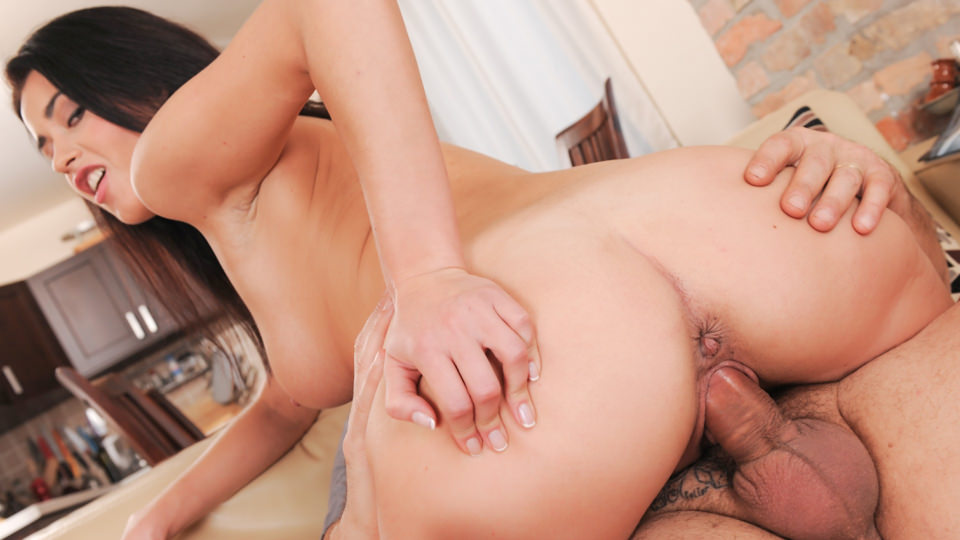 Come to Grandpa, Scene #01: Nikky Perry, Bruno SX - Nikky Perry is a seductive teen schoolgirl, and Bruno SX is tough old grandpa. When he is upset with his little sexy brunette babe, she tries to placate him by teasing his body. Soon, he cannot resist the little petite busty devil. This silverback greybeard beast fingers her tight pussy, and then rips open her shirt to reveal big juicy natural breasts. She takes that senior citizen cock right down her deep throat, and soon the older-younger couple is fucking right on the couch. He licks her pussy, and then she rides him like a cowgirl. Soon he takes out all his anger banging her rough doggy style; it works, and he finally can take some release, unleashing his sticky rage right into her open mouth. Why can't all arguments end this way?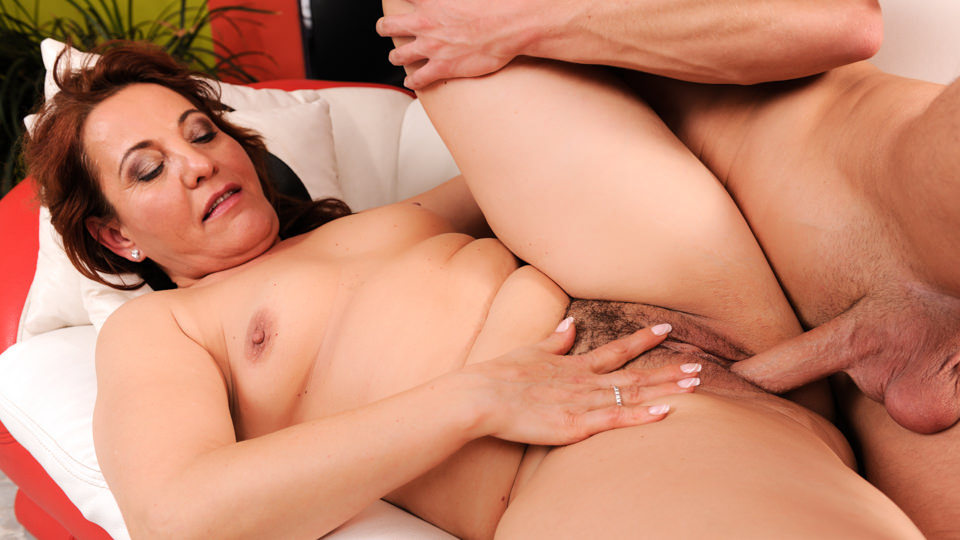 Red Hot for Red Mary: Red Mary, Oliver - Oliver is a young lad that loves himself the taste of an older woman. Red Mary is a lusty Grandma that loves nothing better than to suck some young dick. When these two get together, magic happens. Watch this sexy granny go down hard and deep throat with all the skill and experience of a lifetime of making men come. She is a senior citizen with a golden age degree in getting off a young guy, and this instance is no exception.



Schoolgirl Fucks Grandma: Betsy B, Inez Young - Inez Young likes a lady who knows what she's doing, and Betsy has been around long enough to know all the things that make a lesbian go 'purr..' She's a devil with her tongue, and when this lusty grandma gets going there's nothing to hold her back from fucking the brains out of this sexy young school girl. Ines moans with pleasure as Betsy licks her pussy, and as these two take turns rimming and fingering each other, the juices flow and the older/young couple just gets hornier and hornier. Ines knows the secret: it's really only an older lady that can truly make you satisfied.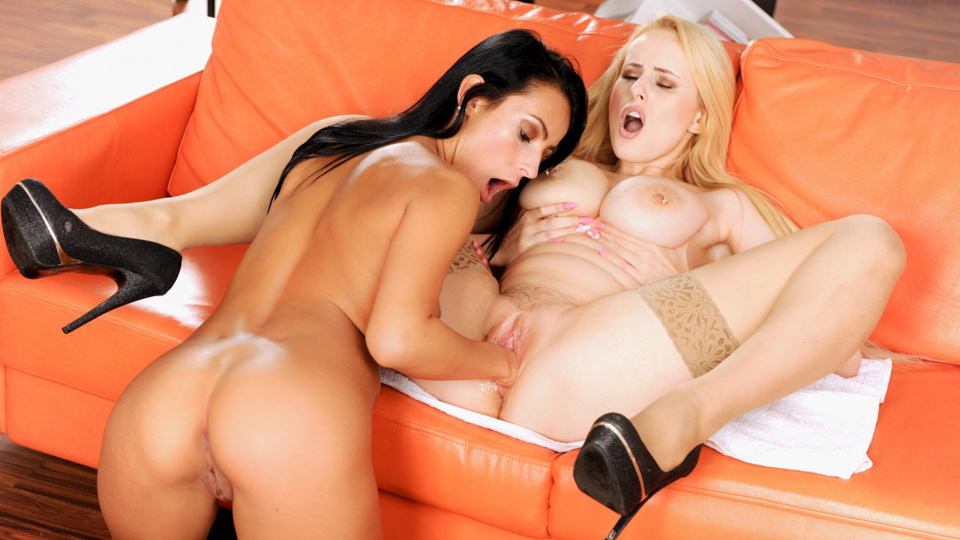 Wide Open for your Love: Angel Wicky, Lexi Dona - Angel Wicky's glorious huge natural breasts heave back and forth in this epic fisting extravaganza. Watch as Lexi dives down up to her wrist as she thrusts the luscious blonde Angel to climax after climax. This is a lesbian love story with some extra chapters, as the endurance of our fisting student surprises even the teacher. Listen to her orgasmic cries of pleasure as she reaches 7th heaven.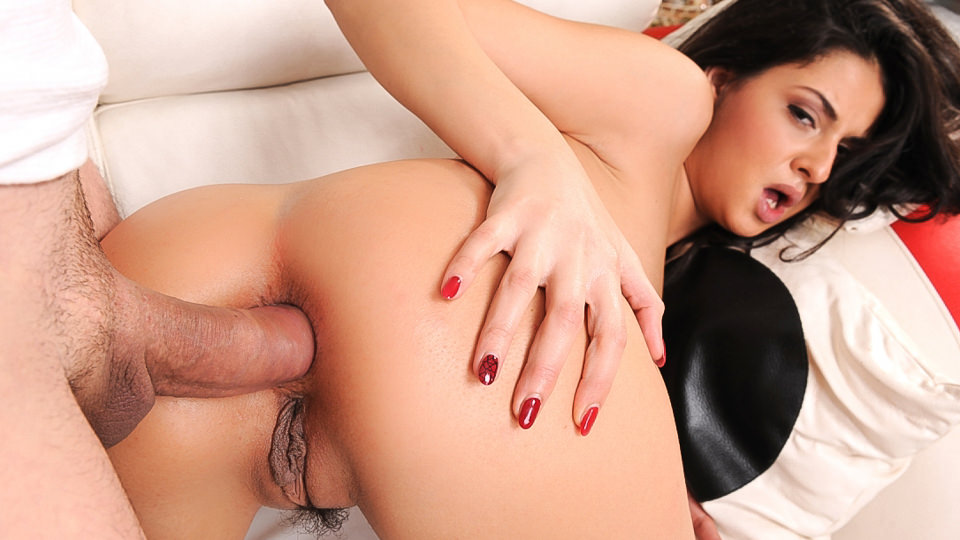 Coco Loves Some Good Anal: Coco de Mal, Leslie Taylor - Coco finds her favorite toy laying around the couch and decides now is the best time to have some fun. As she lubes up her toy with her warm spit, enter Leslie. Not only does he add to the fun by taking over pumping her toy in her ass, he also drives his thick dick deep in her gaping asshole.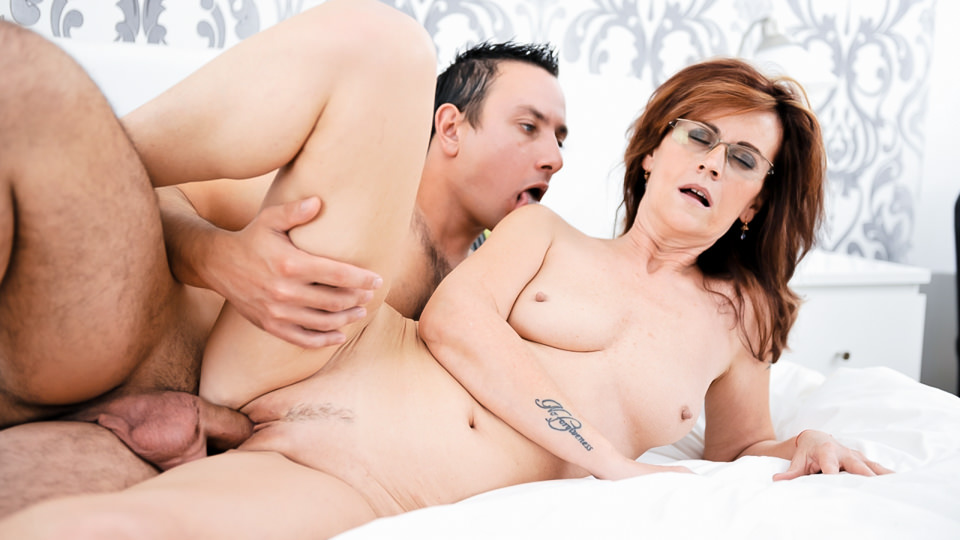 Roll the Dice with Mayna, Scene #01: Mayna May, Rob - Sexy Grandma Mayna May is playing dice with Rob, but seeing as they are sitting right on the bed, soon things heat up for this older/younger couple and this granny is getting laid! Rob goes down and licks like a thirsty puppy at her perfect pussy. The cunnilingus gets this grand mother in heat, and soon he is pounding away at her butt. This lusty grandma knows how to make a man go wild, and after doing it doggy style on the bed, Rob cannot hold it any longer and blows his load on her sweet bubble butt.


Want some more? Check the site.
| | | |
| --- | --- | --- |
| | Older | Newer | |