Update: 5/13/2019
Description: 21 Naturals is a network site featuring romantic hardcore porn in art level on high-quality movie and photo and also offers 20 extra bonus sites more with 3 network sites.
Price


$1.00/3 days, recurring $29.95/1 month
$19.95 $29.95/1 month, recurring $19.95/1 month
$68.95/90 days, recurring $68.95/90 days
$95.40/1 year, recurring $95.40/1 year
Special Discount is only for the visitors from our site.

[Click on the picture to see all the samples]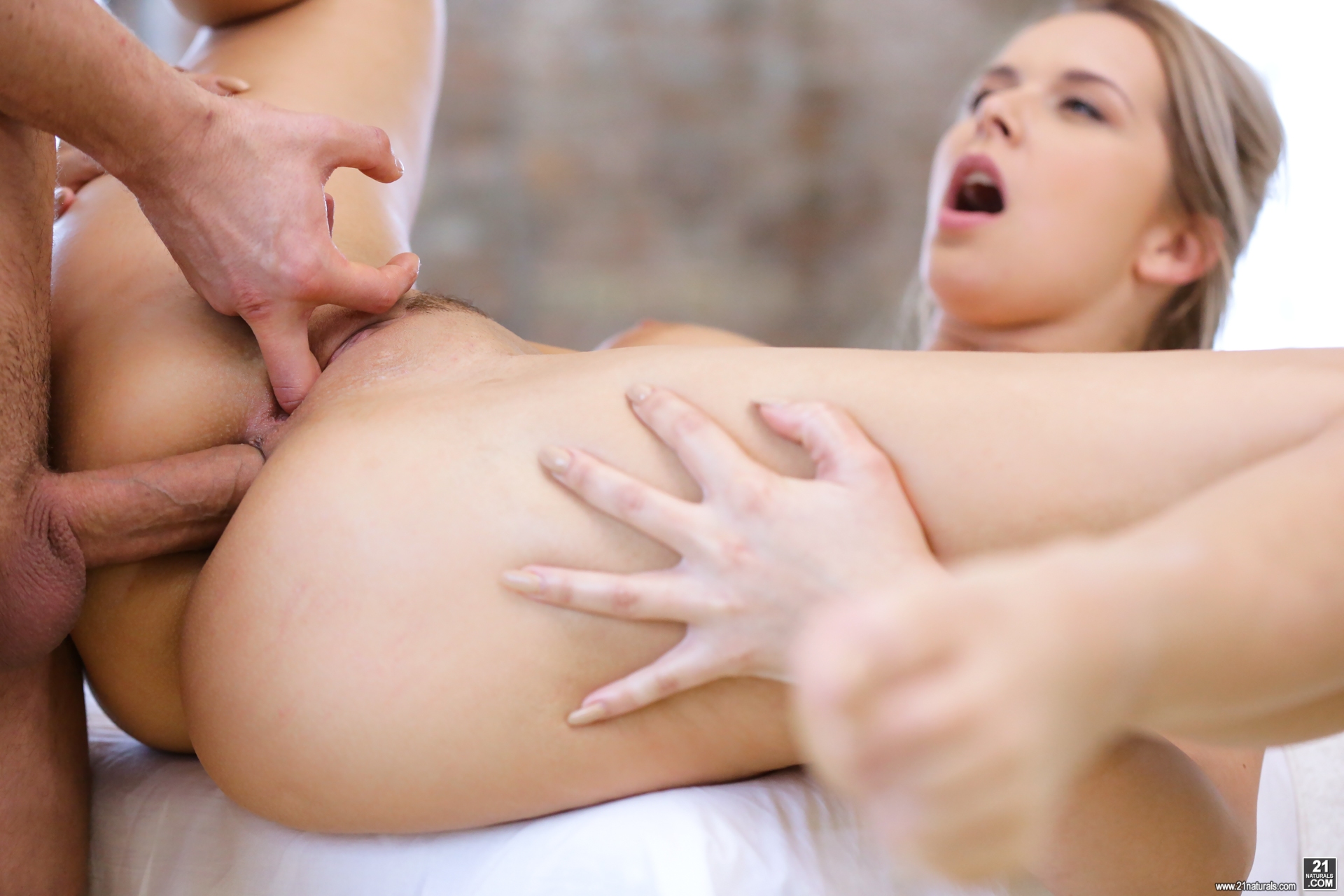 Erotic Anal Relief: Nikki Dream, Kristof Cale - Beautiful blonde Nikki Dream is ready for a sensual hot oil massage. As his fingers caress her smooth skin she feels like magic electric sparks and tingling all through her body. His hands slowly penetrate and tease her anus and pussy, fingering her in places that drive her senses to new heights of sensation. She reaches out to grab his hard dick, eager for things to get more sensual, and hardcore. Finally Max removes his clothes and she readily takes his cock into her mouth. The deepthroat blowjob makes him flushed with lust, and soon he has no option but to take her ass until she comes. Watch as all that pent up sexual energy finally explodes onto her butt cheeks and asshole.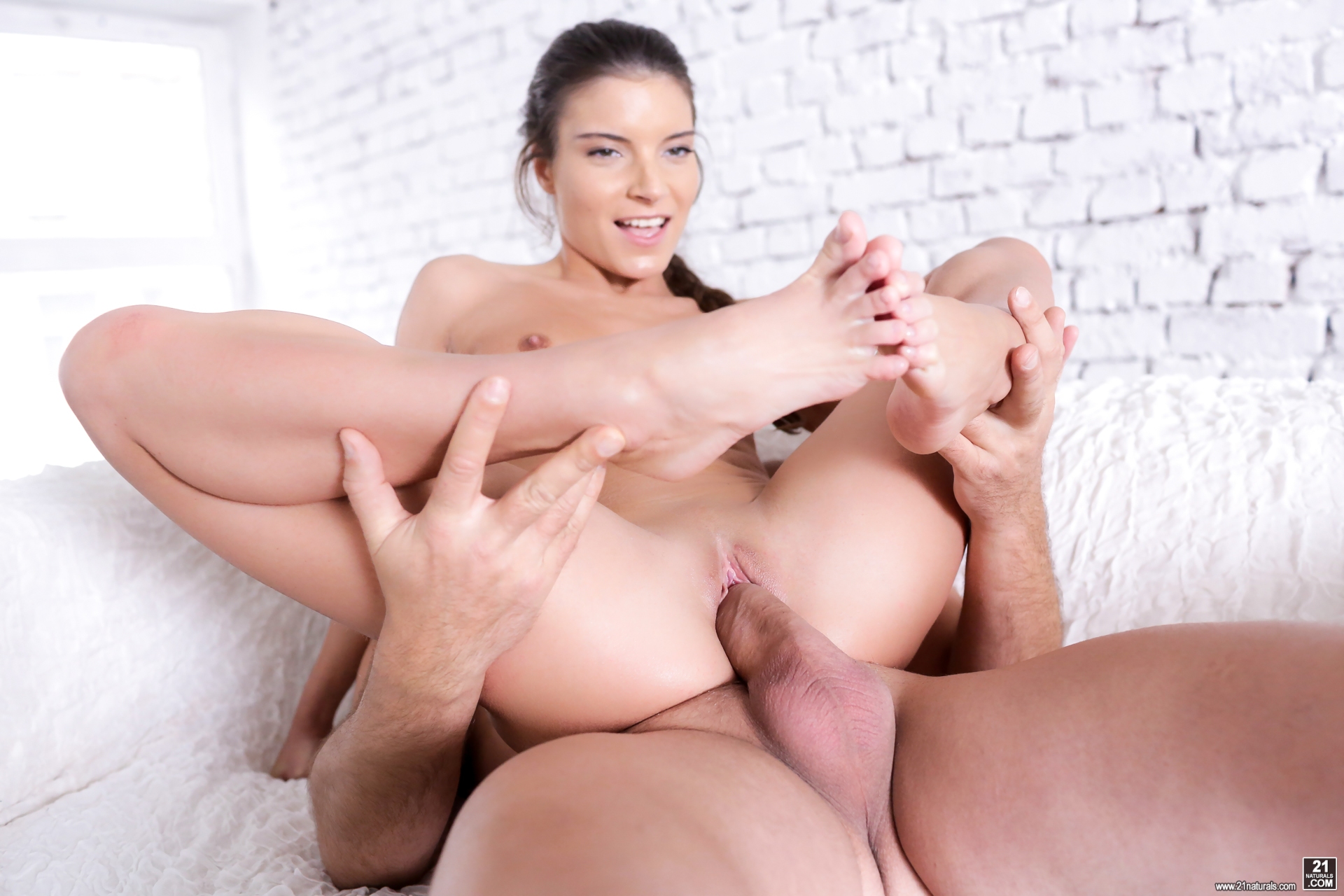 Worshiping her Toes: Anita Bellini, Thomas - Anita Bellini has the body of a goddess, slim toned skin and small natural breasts. Thomas naturally bows down to worship her glory by kissing and caressing her feet and tender toes. The foot worship continues until both are sufficiently aroused to begin another holy ritual. As Anita slowly gives Thomas a footjob through his jeans, he leans in to lick her wet pussy. Soon Thomas' fly is unzipped and Anita is fondling his dick with her naked feet. Watch some incredible flexibility as she manages to give him a deepthroat blowjob while simultaneously wrapping both her feet around the base of his throbbing shaft. The final cumshot dribbles onto her tender toes, completing Thomas' offering to the goddess.



Au Naturel: Ornella Morgan, Thomas - Ornella Morgan is bored watching Thomas read on the couch, so she decides to initiate a little casual afternoon sex. She takes off her top, revealing supple natural breasts, and tells Thomas with one motion of her index finger that he better come over now. The big man complies, squeezing her natural tits, and then licking her already wet pussy. The cunnilingus makes her moan, and hungry. Soon she devours Thomas' huge dick with a deepthroat blowjob, but she's still hungry for more. He lays back on the couch as he fucks her missionary, slamming that soft pussy with his dick. Her swollen vagina is practically raining on the furniture as she has orgasm after orgasm. Thomas finally has had his fill, and unleashes his load with a cumshot into her waiting open mouth.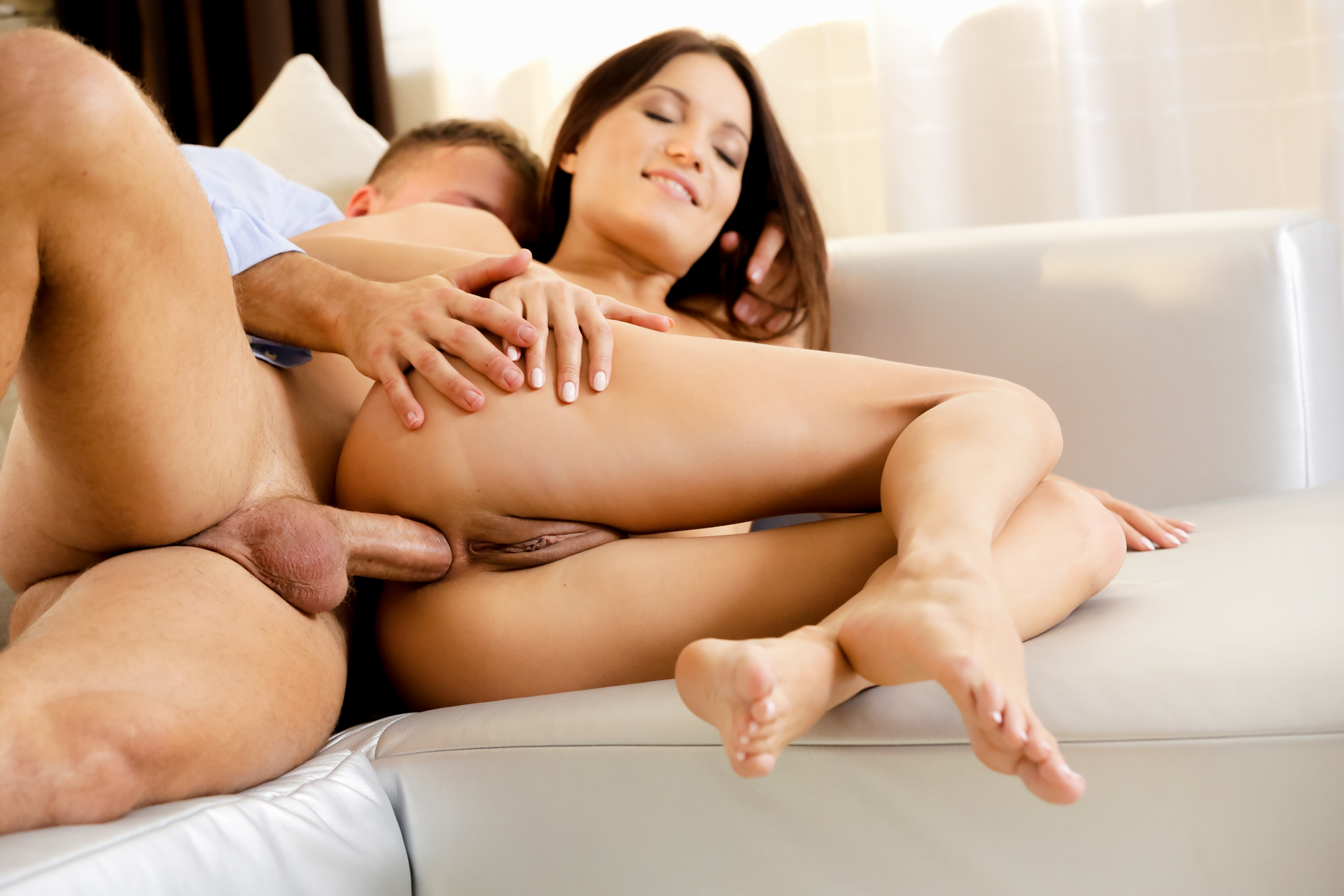 Coffee and Caramel: Roxy Dee, Clark - Roxy Dee wants her man alert for a serious hardcore sex session, so Clark loads up on a few cups of caffeine while watching her try on different panties and lingerie for his pleasure. Soon, their bodies succumb to their natural urges, and Clark takes Roxy right there on the rug, then the couch. She sucks his throbbing cock right down to the base of the shaft, with a deepthroat blowjob that would make any man spill their beans. Fortunately Clark is a little hardier than most, and maintains himself enough to fuck her cowgirl as she moans with pleasure at his sensual slow thrusts. Roxy has one special weakspot - her lust for anal sex. Clark obliges and bangs her asshole until her anus is stretched out and she cries out in ecstasy. Finally, Clark's cup is full, and he lets his liquids out all over her beautiful mouth for a facial finish. Hot stuff!!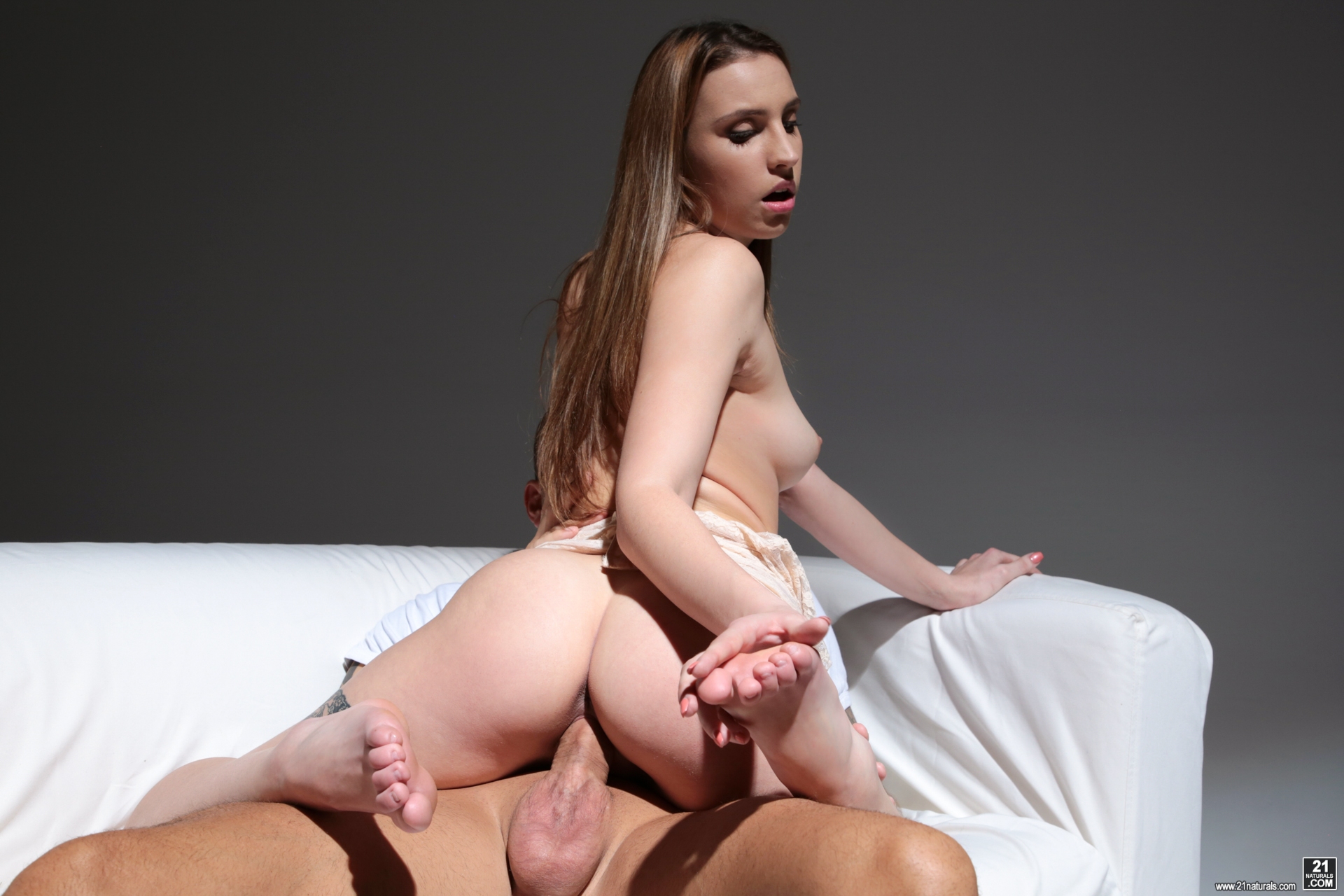 Foot Fetish Studio: Lulu Love, Thomas Stone - Lulu Love gracefully rests on a sofa under the soft studio lights, massaging her tender feet. The soft skin skin underneath her sole entices Thomas Stone to arrive and slowly caress her tender toes. He worships her feet, kissing them and sucking on her toes. She gives him a footjob while making out with her man, puts her feet in all sorts of interesting positions while fucking him. A premium Foot Art scene taking this fetish to the next level.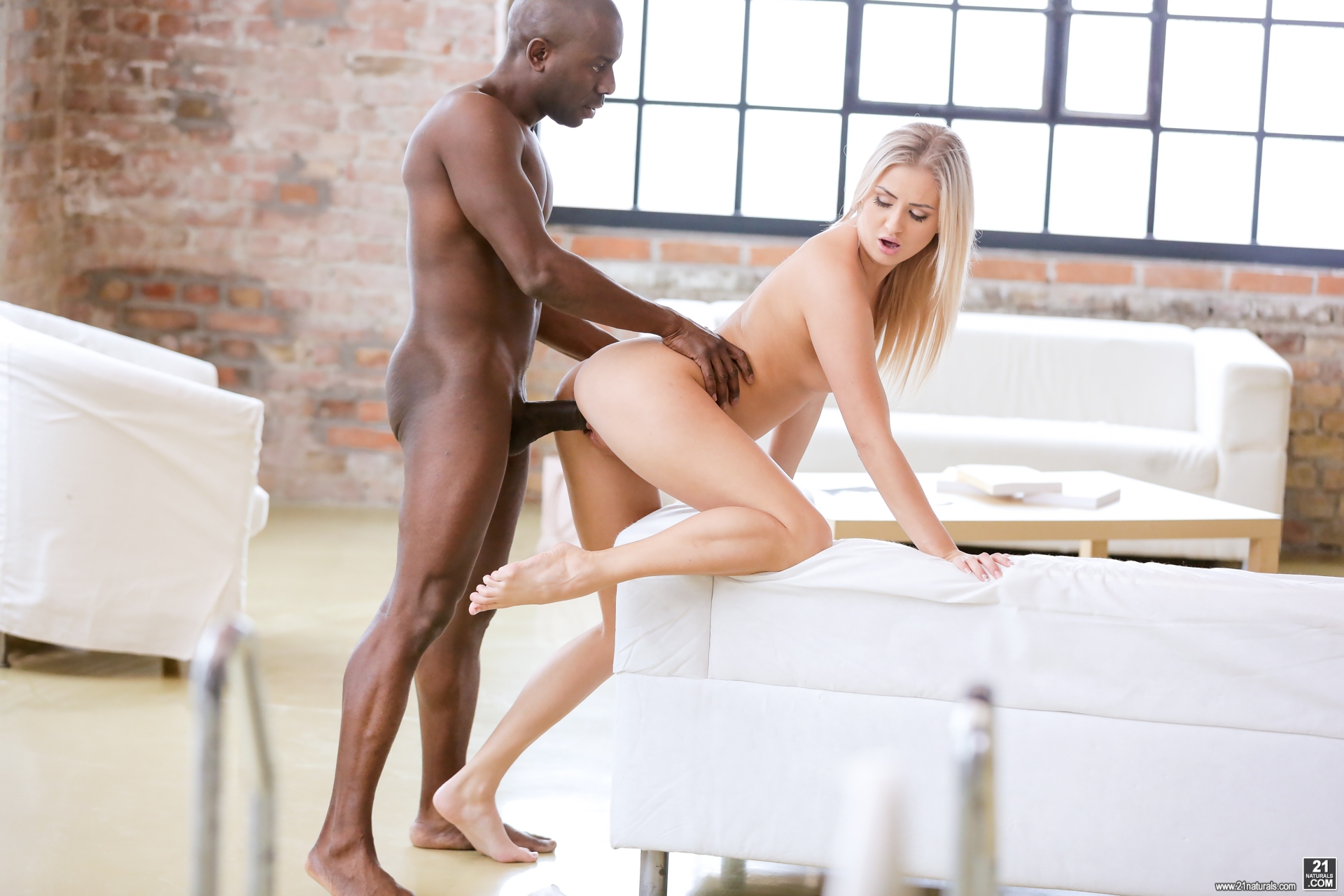 Apple of Eden: Cayla Lyons, Joss Lescaf - Cayla Lyons is a natural Eve, walking around her apartment with an apple in her hand. Joss Lescaf arrives with nothing but sin on his mind. They embrace by the window and unleash their sensual energies. Joss licks her wet pussy while she softly moans with delight, and soon she returns the pleasure by sucking his huge dick deepthroat. The blowjob makes these two even hornier, and soon the action moves to hardcore pussy fucking. Joss' massive shaft makes Cayla cry out with pleasure as he thrusts deeper and harder up her vagina. Finally she leans back and lets him facefuck her angelic blonde figure before blowing his cumshot right onto her cheek. She gets hers too, and Joss fingers that pussy right to completion.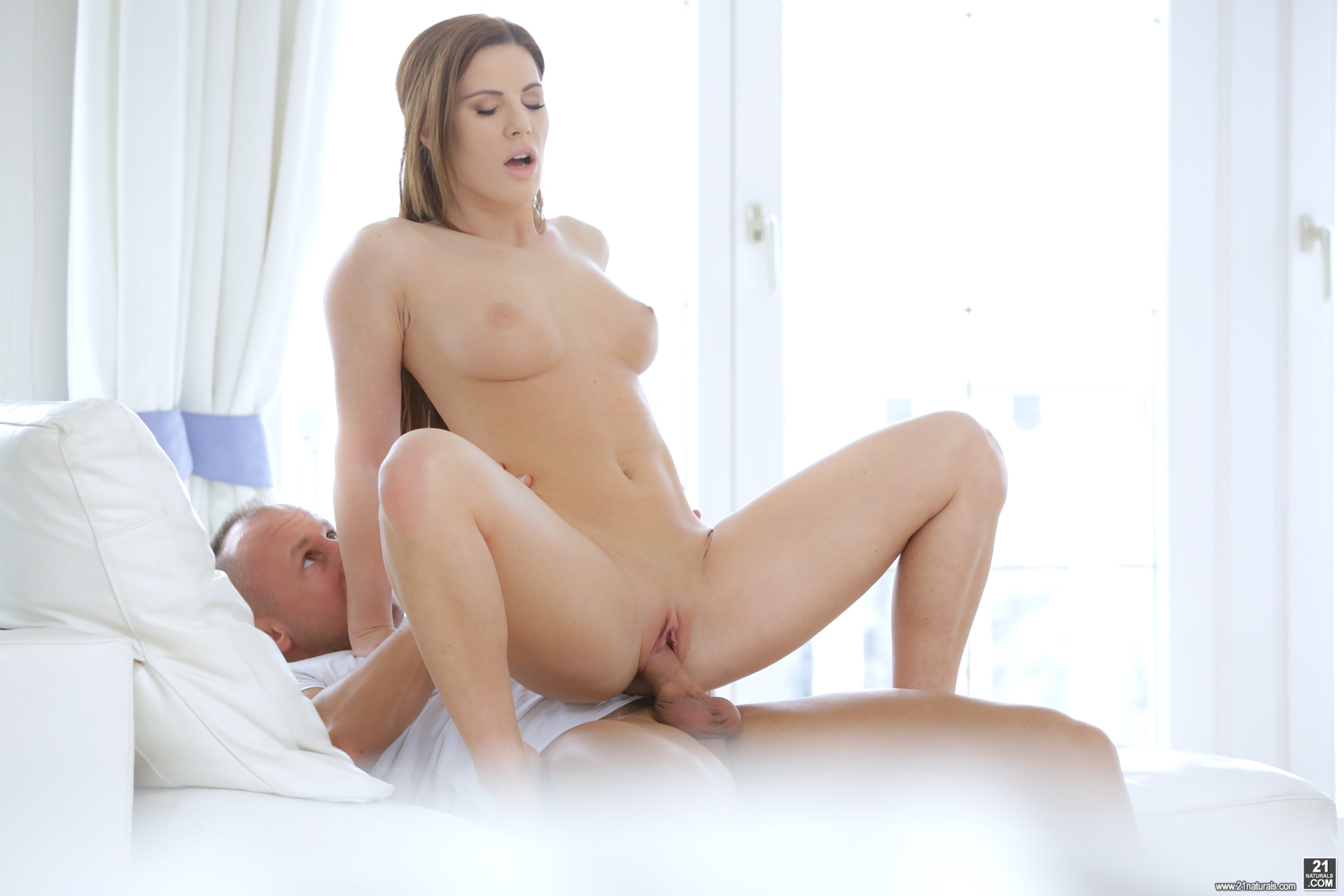 Motion & the Lotion: Athina, Ridge - Athina is slowly caressing her smooth skin with moisturizer when Ridge arrives and wants a taste himself. She unfurls her shirt to show her big natural breasts, and he moves his mouth from those big nipples down to lick her wet pussy. She returns the favor and sucks his dick all the way down the shaft. The deepthroat blowjob nearly make him explode, but first he needs to fuck her hard. She gets on top to ride his cock like a cowgirl, bouncing up and down as those big tits shake with the motion. Finally, she decides to finish the job with a soft sensual handjob, rubbing him out to cum right inside her mouth. Steamy!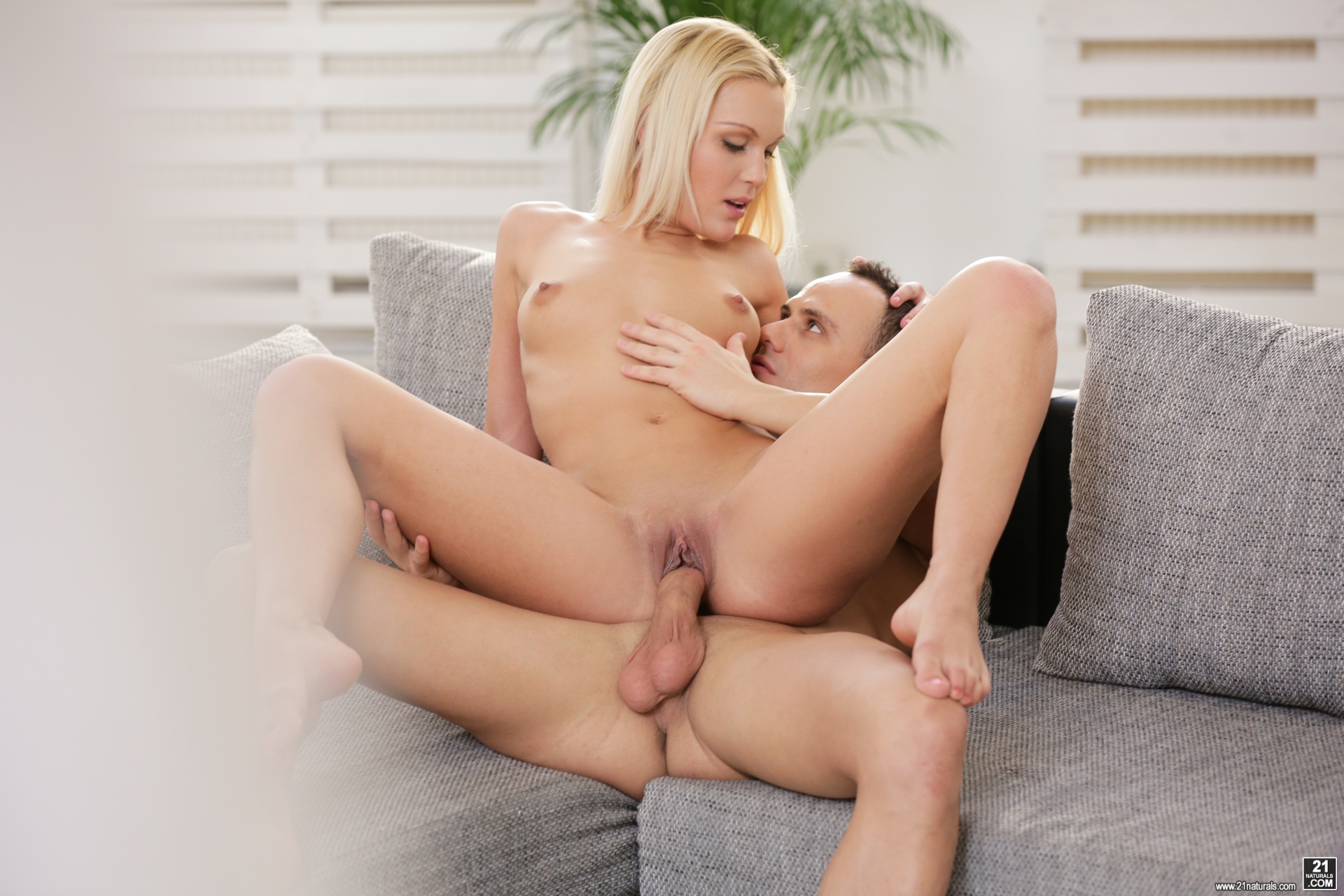 Sweet Cecilia Scott: Cecilia Scott, George Lee - Cecilia Scott is a real catch - a beautiful young blonde babe with natural breasts that would make an angel jealous. George Lee walks into the room, admiring his prize, watching as she caresses her supple tits. They embrace, and as the layers fall off, the sensual love-making begins. Cecilia takes George's dick into her mouth and deepthroats it while massaging his balls with her hand. He returns the favor by licking her wet pussy and fingering it at the same time. He pounds her wet snatch right on the couch, then she rides him reverse cowgirl while moaning in pleasure. Finally he takes her doggy style, pounding her from behind until he blows his load right onto her sweet little pussy.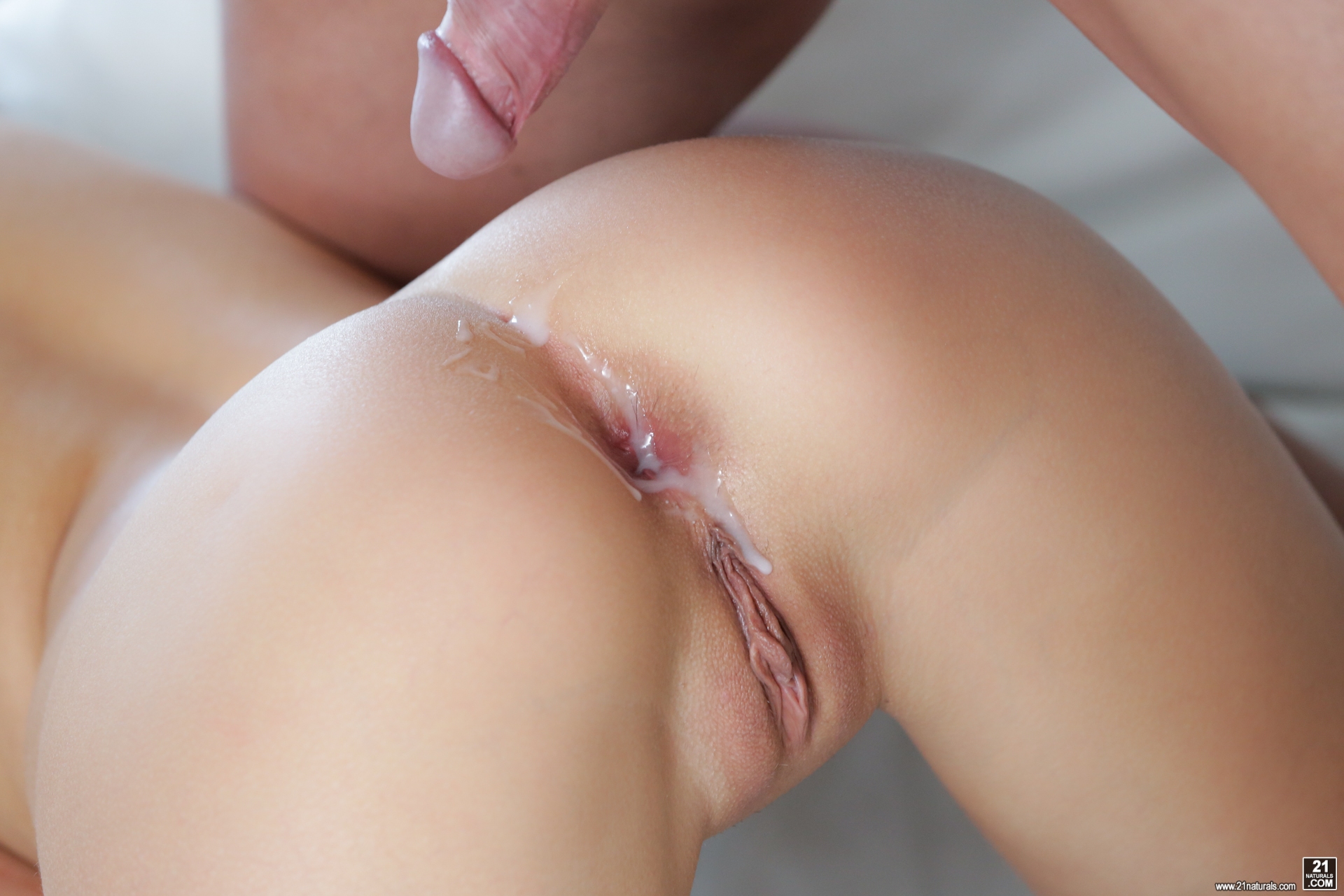 Angelic Anal Lust: Selena Mur, Ridge - Selena Mur struts around the room, showing off her smooth teen body, wearing a sexy white lace outfit. Ridge arrives wearing only a towel and embraces his anal angel. We strip off her bra to reveal beautiful perky breasts, and then place her perfect bubble butt on the couch to lick out her wet pussy. Ridge fingers her pussy and asshole, and then brings out his dick for her to suck on and deepthroat. He starts banging her in the ass, bringing her to anal orgasm while stretching her gaping anus.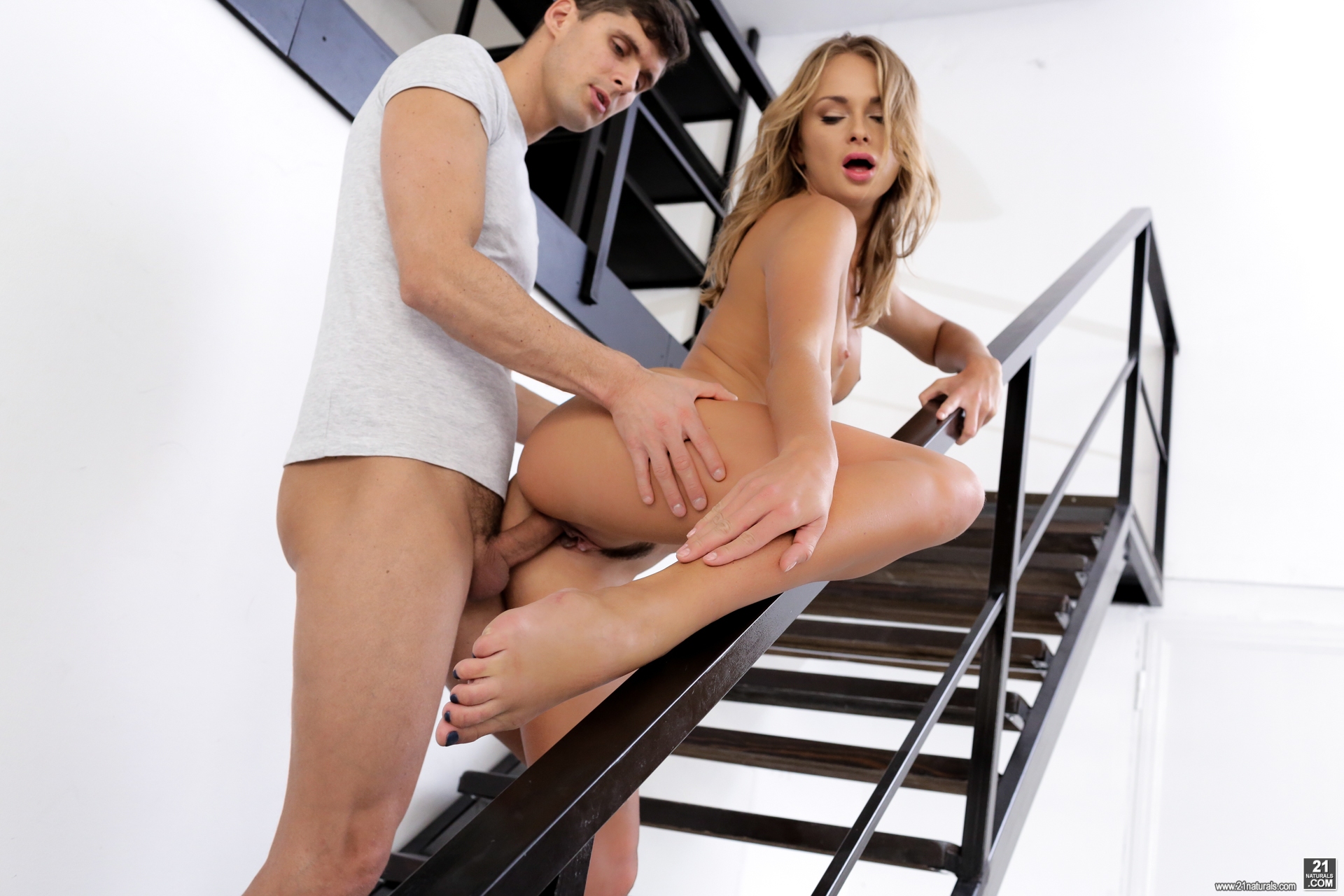 Ivana's Sexy Souls: Ivana Sugar, Kristof Cale - Ivana Sugar is slowly snapping shots of her sexy feet, sending them upstairs to her man Max Fonda. Those sleek souls and tantalizing toes just do the trick to get him aroused. Max drops his work and heads down the stairs to embrace Ivana, his blonde babe - an angel in white lingerie. She wraps her toned tan legs around her man, letting him worship her feet, kissing and licking each toe. He gets so hard from the foot worship that he whips out his dick and starts to lick her pussy. She moans with pleasure as he flicks his tongue on her clit. After a deepthroat blowjob and more teasing, they finally move to the couch and begin fucking in earnest. Ivana rides Max's dick as she comes again & again. He too, comes in turn, leaving a sticky cumshot streak across her sexy little feet.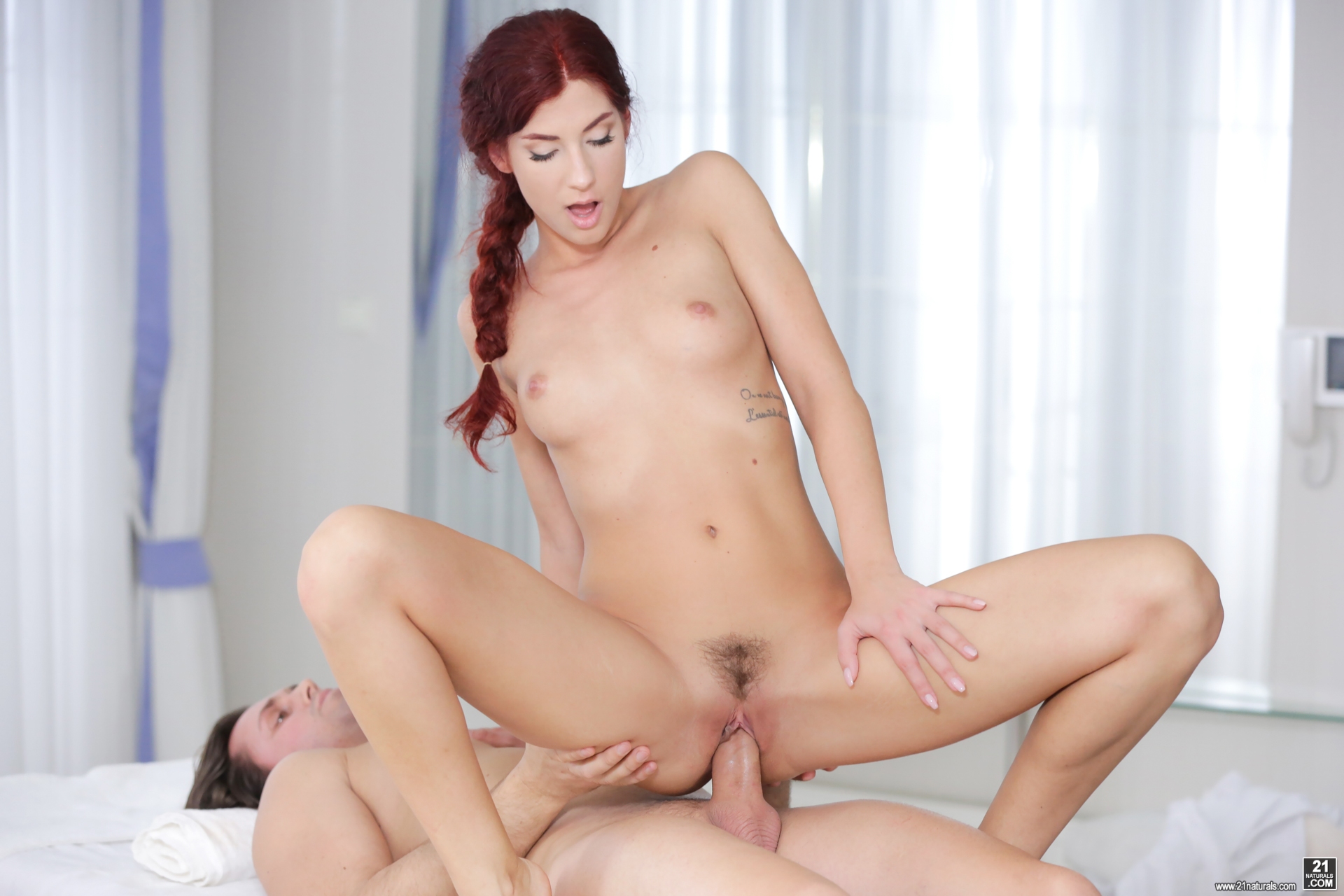 Sensual Oil Massage: Shona River, Thomas - Shona is just in time for her massage appointment with Thomas, and her skin is tingling with energy. He slowly presses his strong hands over the supple curves of her body, squeezing that tight bubble butt, and tracing his fingers over her toned smooth legs. He gently slips inside her pussy and starts fingering her while she moans with pleasure. Hungry for more, Shona grabs Thomas' cock and takes it into her mouth deepthroat for a reciprocation of the pleasure. Finally Shona gets fucked by her masseuse right on the table, taking his shaft deep within her pussy. She rides him and her perky natural breasts bounce with the motion, until Thomas needs to explode and burst his semen onto her pussy.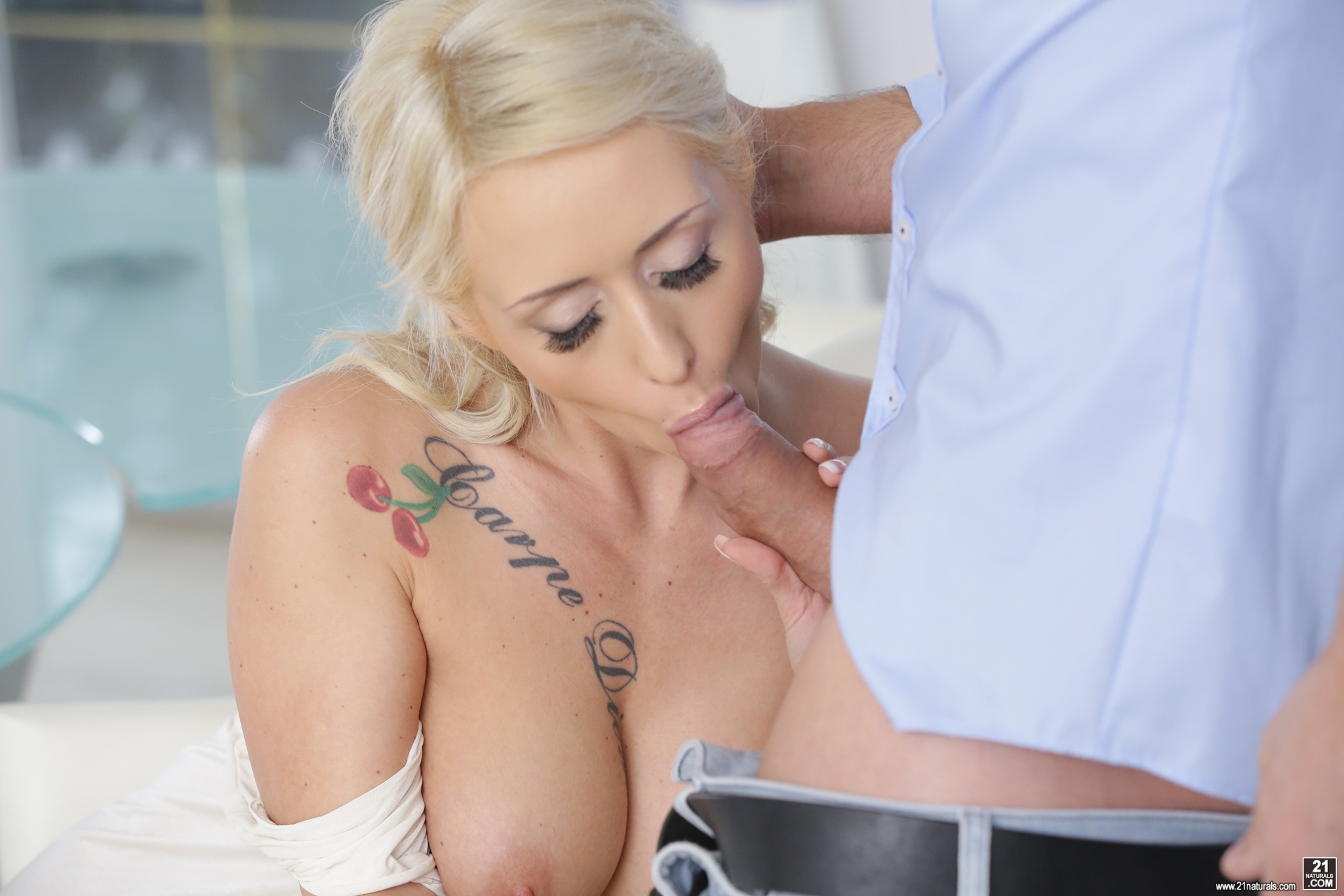 Blonde Anal Ecstasy: Christina Shine, Thomas - Christina Shine is a blonde bombshell, with a nice round ass and large juicy tits. Thomas just wants to help himself, and walks over to caress and gobble up every inch of her sexy body. She takes his dick into her mouth for a deepthroat blowjob, and he returns the favor, licking her wet pussy. But then the real action begins, and he starts to rail her anus with his huge dick. Christina lets out little moans of pleasure as Thomas plows her ass with thrusts of animal heat. Watch this natural beauty get banged well, topped with a sticky cumshot all around that tight little asshole.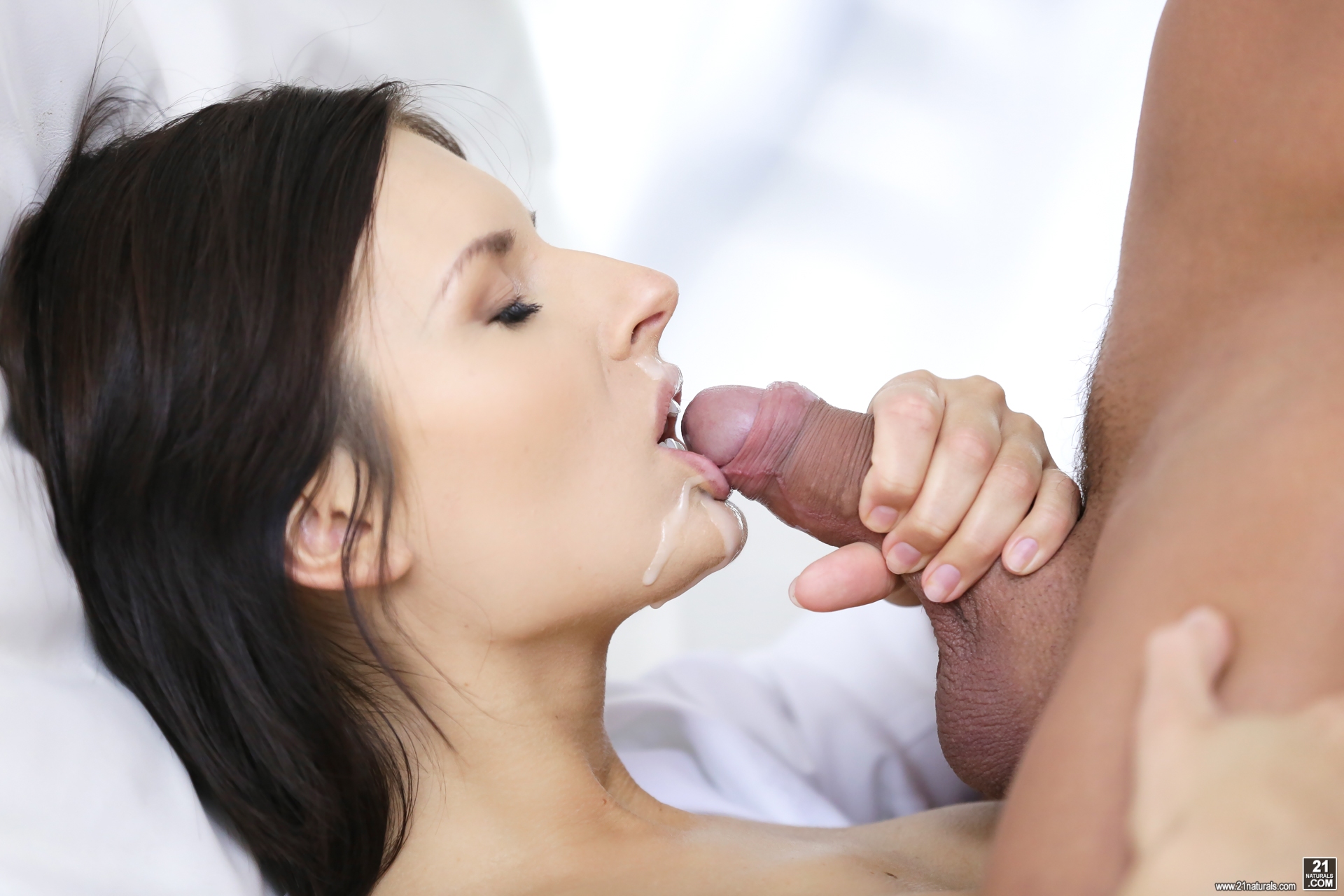 Mirror Mirror: Jennifer Jane, Ridge - ** Model Debut! **
Jennifer Jane inspects her perfect breasts and beautiful body in the mirror, asking herself, who is the prettiest of them all? In walks Ridge with a very hard and raging testimonial to her beauty. Jennifer spreads her legs wide, offering her wet pussy for him to please.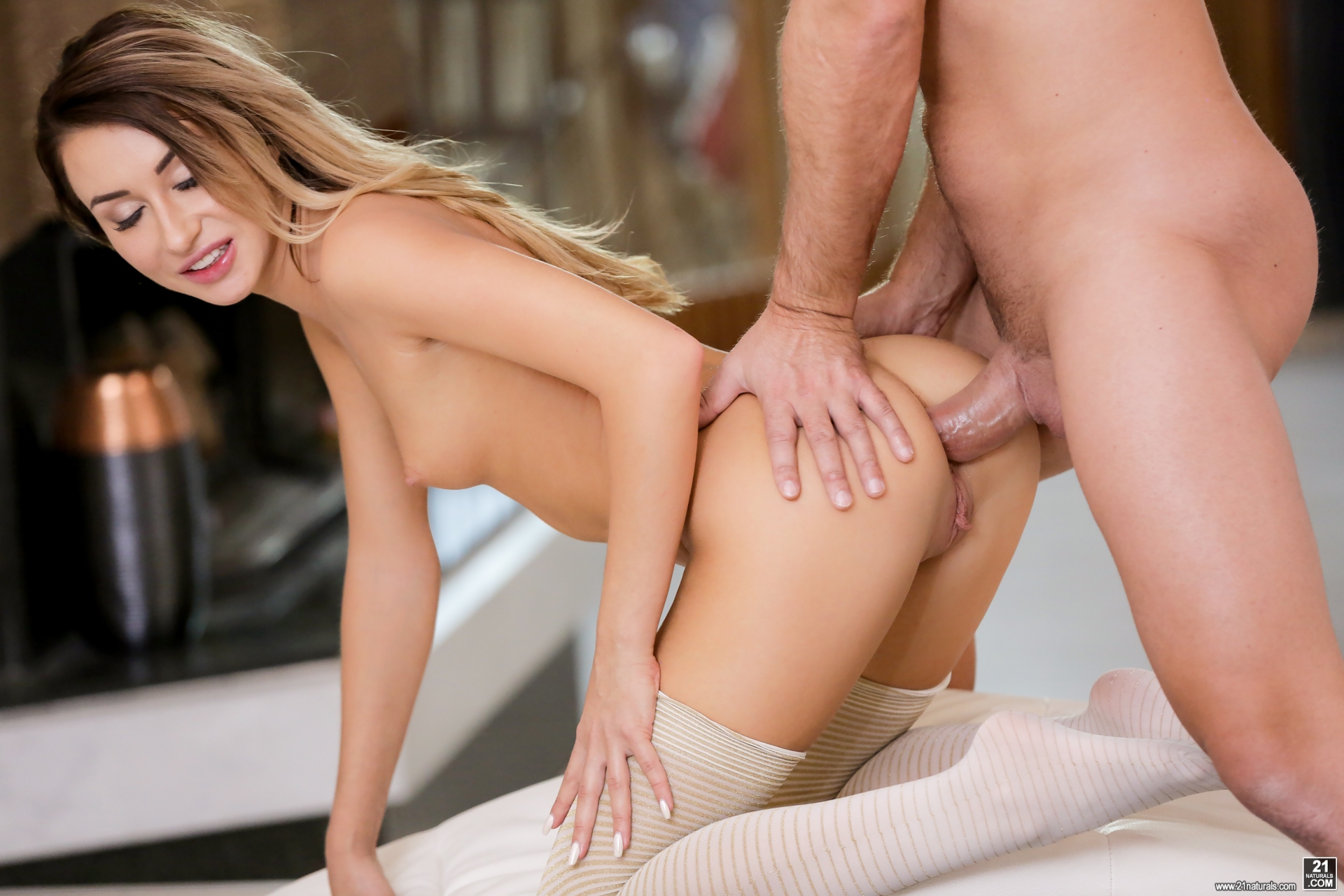 Sexy Slim Stockings: Katrin Tequila, Thomas - Katrin Tequila is a petite babe with perfect perky natural breasts. She slowly vamps her long sexy stockings for the camera, curled up on her couch like a minx. Thomas arrives like a bull in heat, ready to mount this beautiful blonde specimen. He licks her pussy, and then receives her mouth going deepthroat for a hot blowjob. Finally, big Thomas takes his monster shaft and slowly plows it into Katrin's ass. She throws her head back in both pleasure and apprehension - it's almost too big to fit in her bubble butt!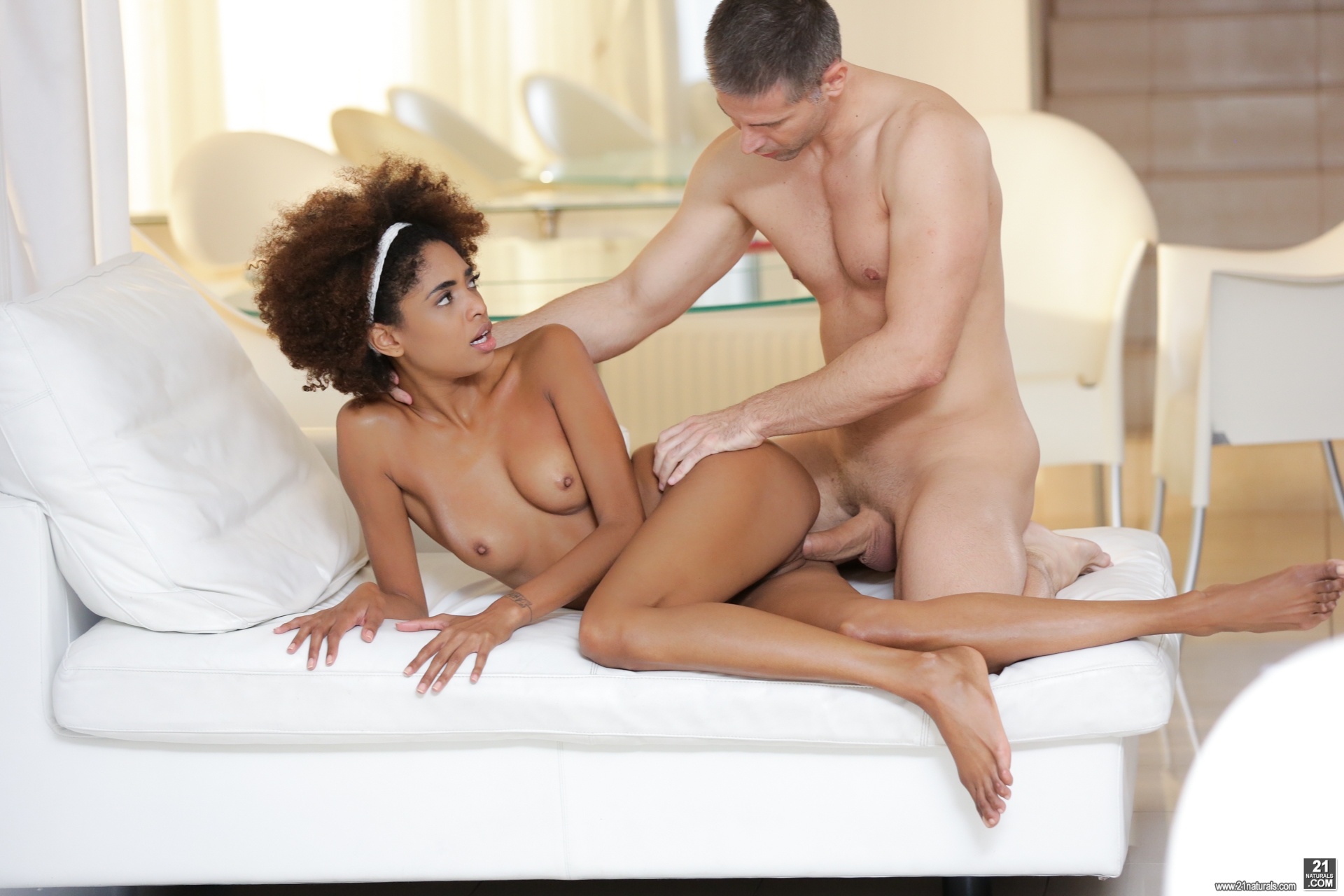 Interracial Lust: Luna Corazon, Toby - Luna Corazon is idly browsing her smart phone when Toby arrives, randy and ready for sex. She has the same thing on her mind, as we see her nipples harden on her small perky breasts. Toby bows down to worship his goddess, softly licking her tender wet pussy. The cunnilingus drives her wild, and she soon returns the favor and sucks his cock deepthroat. Toby takes her missionary on the couch while she cries out with pleasure. They then switch to doggy-style, cowgirl and then reverse-cowgirl for a full set of sexual position exercise. Filled to the brim with such love-making, Toby finally unleashes his spunk all over Luna's delicate perfect breasts. A sensuous start to the day.


Movie Galleries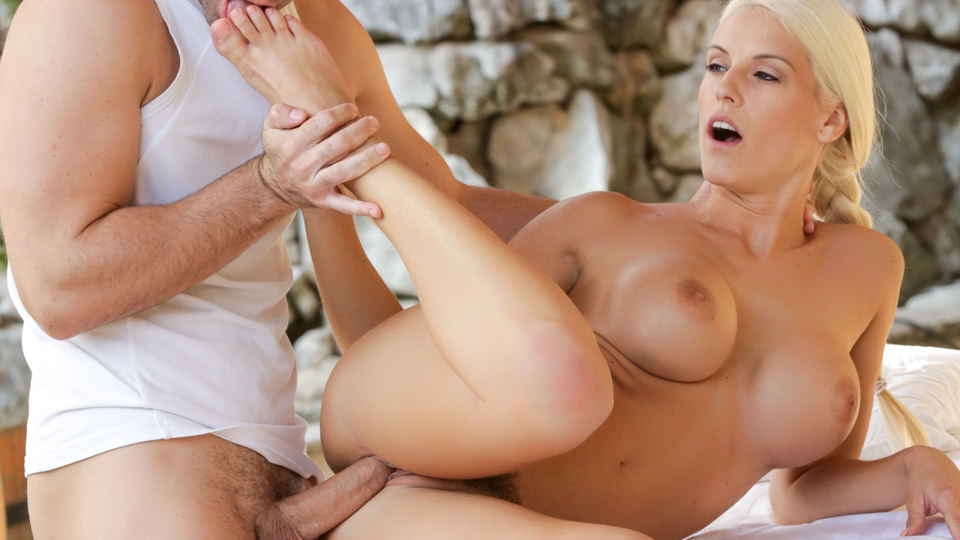 Barefoot Blonde Beauty: Blanche Bradburry, Toby - Blanche Bradburry has the full package, platinum blonde hair, big beautiful breasts, and a pair of feet that could make any man melt. Her tender toes work up and down Toby's tense member, and before he blows it all over her sweet soles, she reaches down and takes it into her eager mouth. Watch her deep throat lucky Toby, before she rolls over and lets him go deep inside her. Tasting those toes while thrusting away at such a woman might make any man lose his mind, but Toby stays true. He saves his load until she has caressed each inch with her sensual soles, and explodes.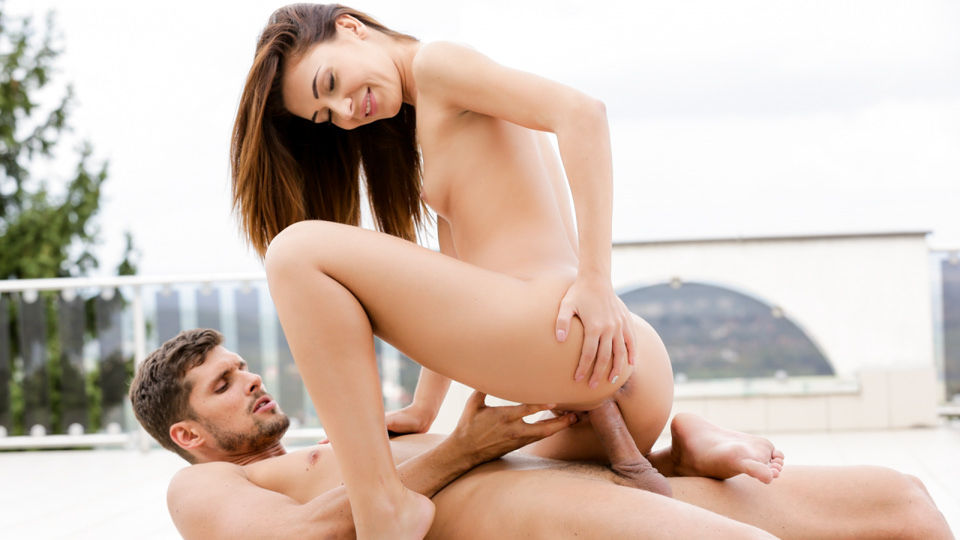 What a Beautiful Vista: Alexis Brill, Kristof Cale - Alexis Brill strolls out onto the balcony to gaze over the horizon. The rolling hills of the countryside take her breath away. Max Fonda soon arrives, and wants to take in some geography of a different sort. The two embrace under the open sky, and soon find that the passion drives them to take each other right there outside. Watch these two natural beautiful lovers explore their passion fully, in HD.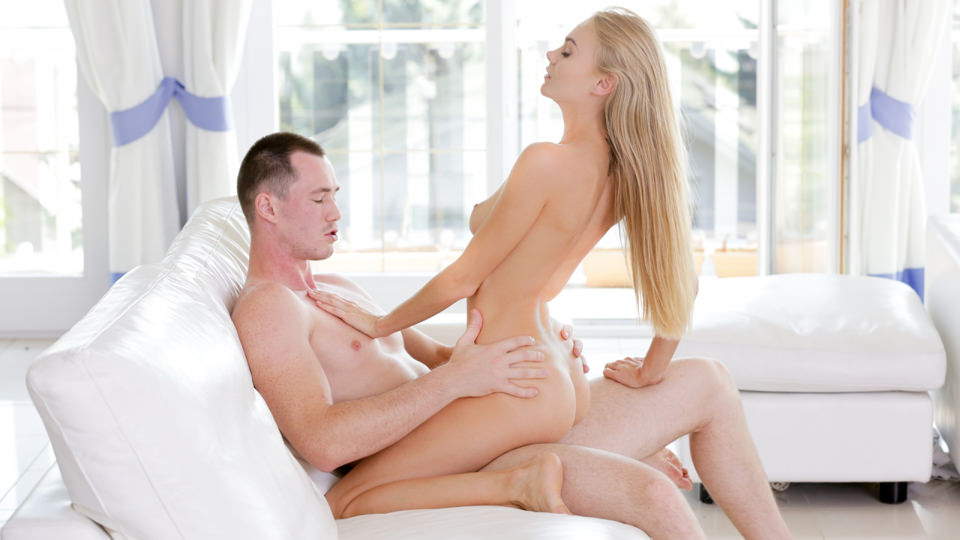 Teased by a Perfect Ten: Nancy A, Martin Martinelli - Nancy looks like the full package, slim beautiful blonde bouncing all around Martin Martinelli wearing lingerie that barely covers her breasts. This petite beauty teases Mr. Martin with a dance, swaying like a sensual siren's call, and soon he falls under her spell. She undresses and embraces the young man, beckoning him to do what nature intended. His natural instincts make him hungry for that perfect ten pussy, and she moans with delight as Martin teases his tongue all across her fleshy love nest. These two connect deeper with some heavy doggy-style and cowgirl action until it is too much to bear and Martin blows his load onto Nancy's perfect face.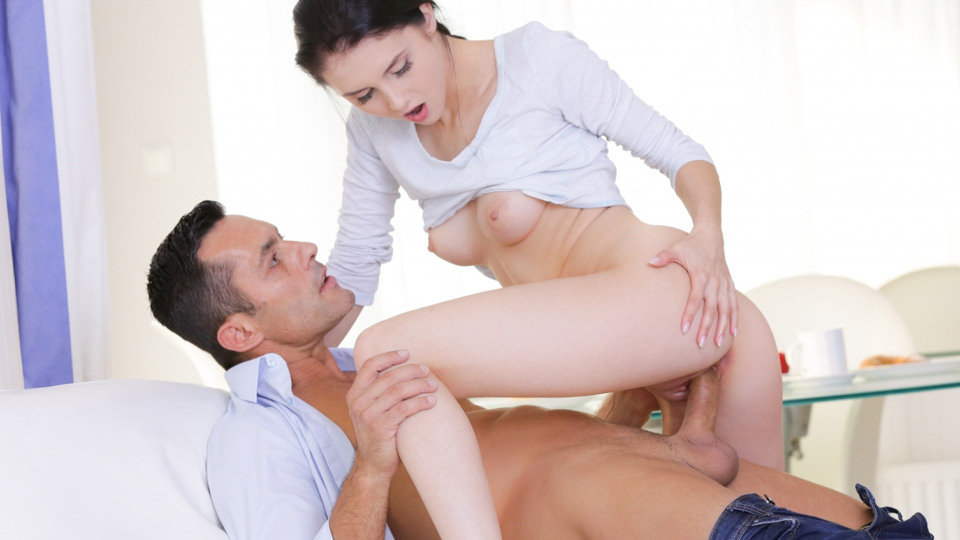 Luscious Fruit: Crystal Greenvelle, Renato - Crystal Greenvelle is getting a meal ready when hubby Renato comes in hungry for something else. Watch as these specimens of sensuality dive into each others' bodies with ravenous lust. After tasting each others' sex, he drives himself deep into her pussy in reverse cowgirl on a chair, she moans with delight and goes from pussy to mouth like lightning. Eventually the sex is so good that Renato needs to explode, Crystal is more than happy to catch it in her waiting mouth.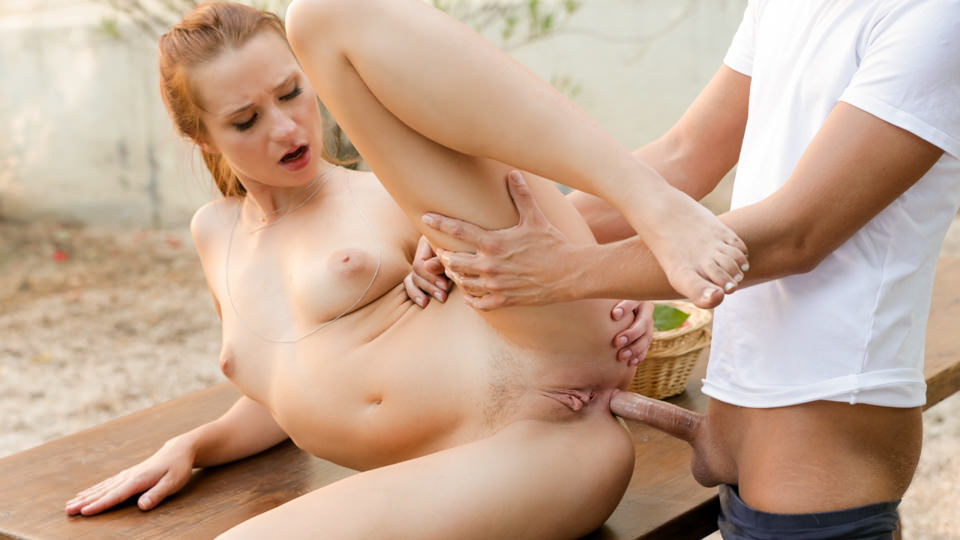 Pick my Apples: Chelsea Sun, Joshua - Chelsea Sun goes plucking apples in the orchard, when Joshua arrives to pick some fruit of his own. He grabs and caresses her supple body, and soon nature takes its course with these two beautiful people. She tastes him right there on the grass, but soon things get more serious and Stephen takes her hard in the ass right on the picnic table. Watch as she orgasms from the anal pleasure, and then takes it again even harder doggy-style.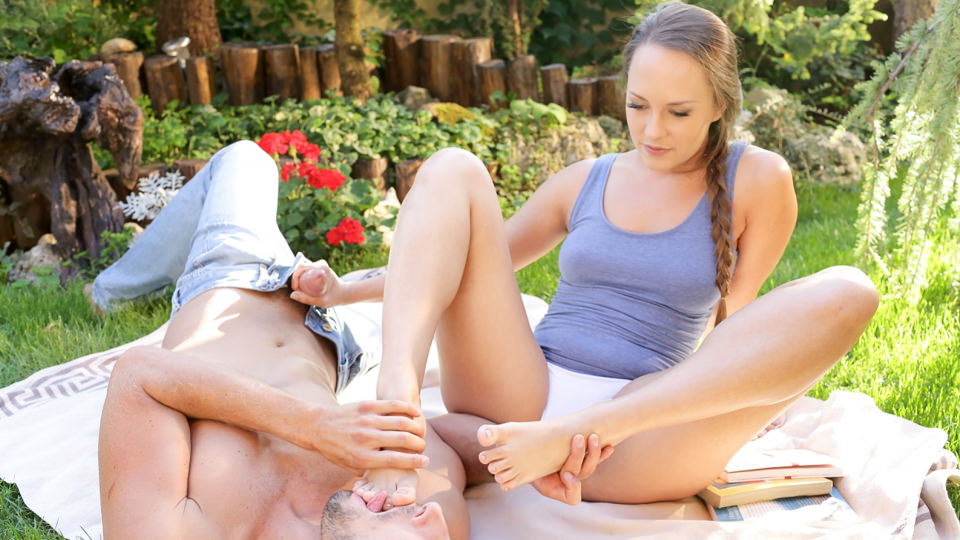 Fancy Feet, Scene #01: Blue Angel, Kristof Cale - On a blanket in the garden, gorgeous Blue Angel lays down and teases her boyfriend Max Fonda with her sexy tootsies. Without resisting he joins her and instantly starts worshiping her feet which leads to them making passionate love.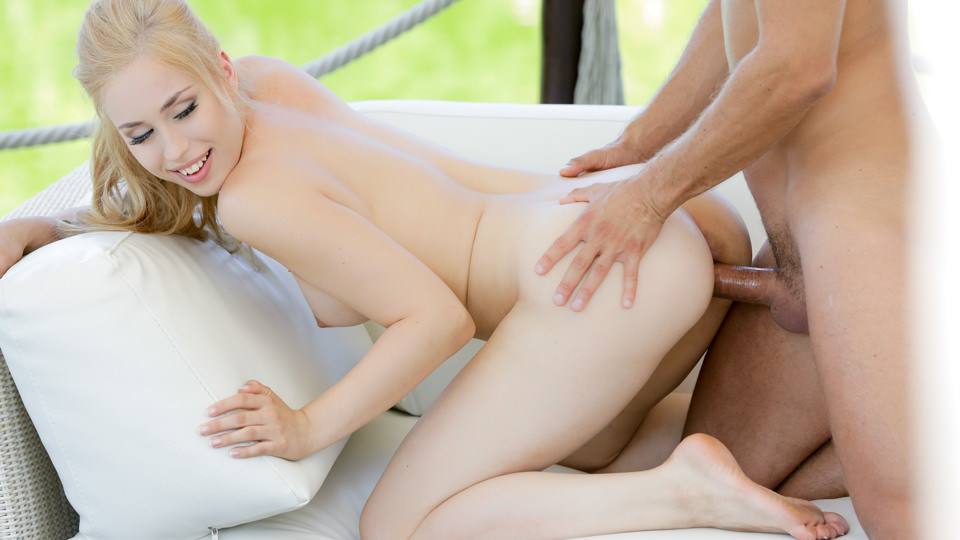 A Caress Under the Canopy: Alana Moon, Kristof Cale - Alana Moon lingers by the water, as she gracefully walks around the dockside canopy. Max Fonda eyes her ample figure, and soon the two lock their sights on one another. With everything feeling so right, they bring their bodies together. Passionate lovemaking brings the young blonde Alana into a sexual frenzy, and soon she needs to have Max inside her. He obliges, and then lets his steam out all over her beautiful face.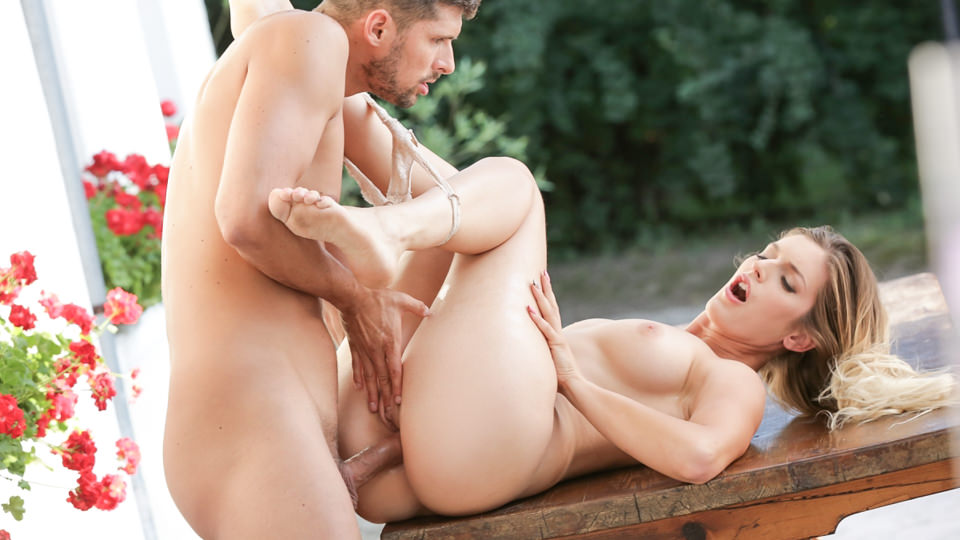 Real Hard Wood, Scene #01: Mira Sunset, Kristof Cale - Mira Sunset caresses herself lightly in the early hours of the day, glancing around the backyard. When Max approaches, it's clear both of them are on the same wavelength, and they soon embrace. What better way to start the day than with some sweet love-making outside, and what better spot than on some real hard wood?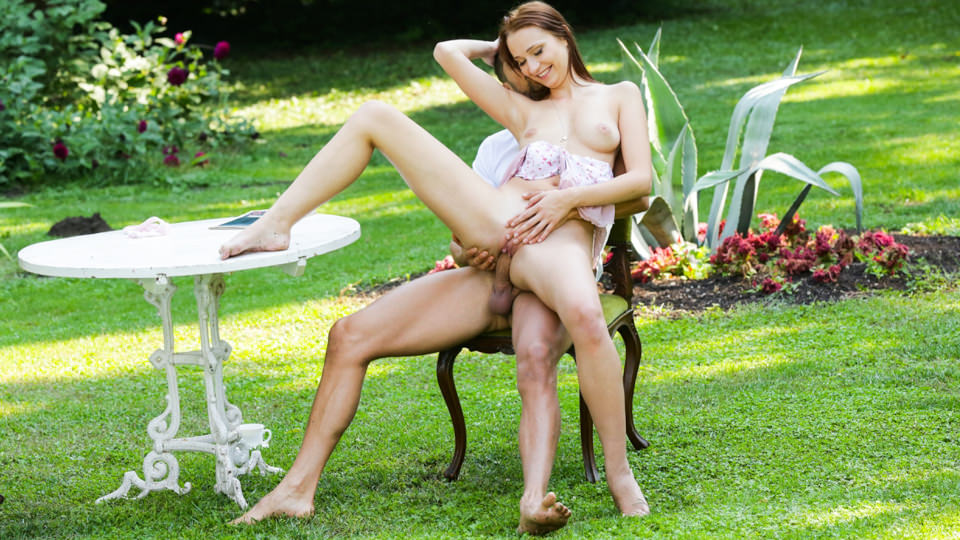 Cup of Tea, or Me?: Chelsea Sun, Kristof Cale - Chelsea Sun pours a nice hot cup for her man and takes it outside, but he has a few different flavors on his mind. Soon she feels the lust take hold of herself, and gets up to riding her man hard, and fast, before he even has a chance to remove his clothes. Watch this naturally beautiful couple make love in the outdoors, surrounded by nothing but flowers and sunlight.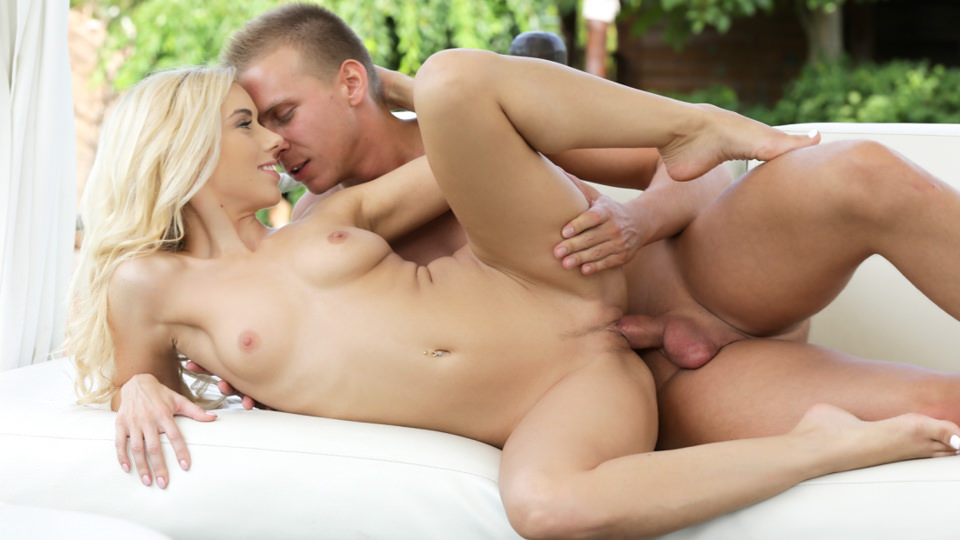 Laying in the Grass: Nesty, Joshua - Nesty enjoys herself in the long grass, gracefully caressing her perfect body, until Joshua arrives to reap this fertile harvest. The two get to quick work, and soon find each other in a frenzy that takes control of their souls. Nesty moans with pleasure and Joshua fills her up again and again with his throbbing heat. With the natural world around them, the two find a new level of completion in each other's steamy climaxes.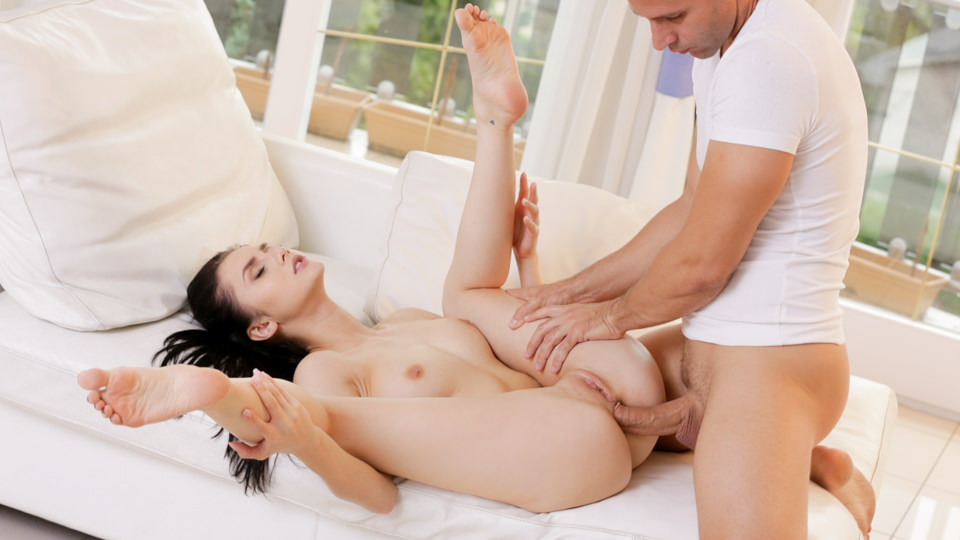 Window to my Body: Crystal Greenvelle, Toby - Crystal Greenvelle lays in wait for that animal Toby. She slowly caresses her fine ivory figure, like a perfect vase about to be smashed by his carnal lust. Watch as these two embrace, and then let the window to her soul be shattered by Toby's hammer-pounding anal desire. A video with a beautiful natural look, with the right touch of deviant lust.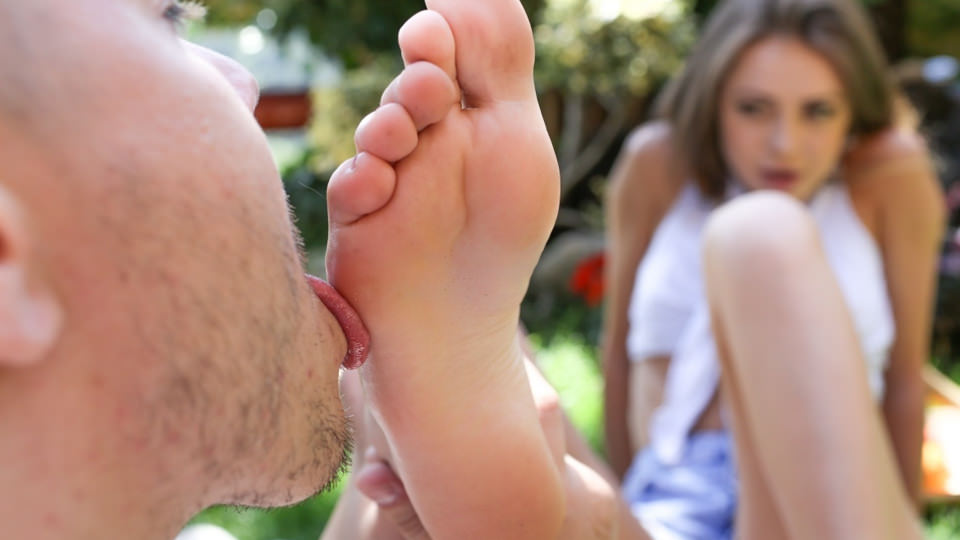 Tiptoeing in the Garden: Lou, Ben - Lou and Ben take full advantage of a summer day at the vineyard. Ben let's his appetites be satisfied to the fullest, most namely, for those sexy toes that Lou presses onto his waiting member. With a little foreplay, having dipped a foot into the water, these two dive head on into an outdoor sex session for the ages. Watch their natural grace as two perfect specimens get the animal out of their souls all over the grass.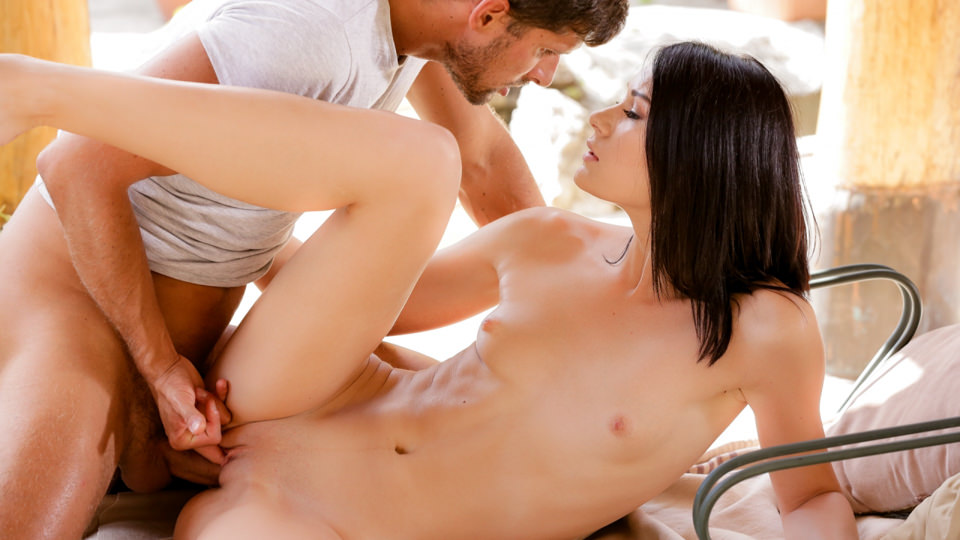 Sex in the Sun: Nikki Stills, Kristof Cale - Nikki Stills and Max Fonda are making out in their cabin when the passion leads them to take it outside. Nikki's body glistens in the sunlight as they work each other into a sweat. Listen to her moan with pleasure as she gets railed by Max in a lounge chair. He soon explodes all over her sexy stomach as the two savor some sweet sex in the sun.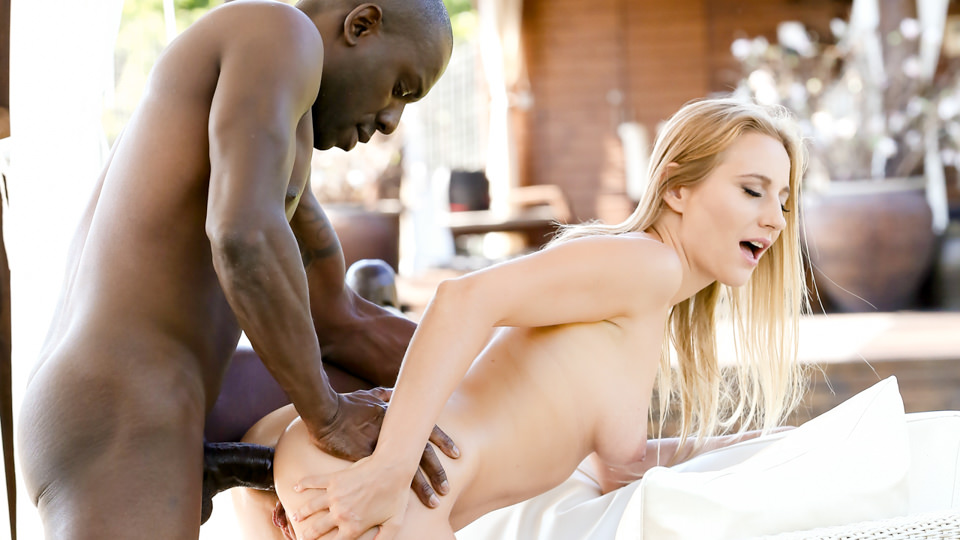 Getting Laid by the Dock: Kiki Cyrus, Joss Lescaf - Tia Malkova is just laying by the dock, enjoying the sun as it heats up her skin. The heat goes deeper though, and she feels like retiring into the shady vestibule to try another form of self-relaxation. Joss Lescaf is more than ready to handle this lady's needs. Soon the two lovers are entwined with a sensuous passion, only more inflamed by the beautiful summer day. Joss tastes every corner of Tia before burying his love deep inside her. Her cries of pleasure echo off the water, as he explodes all over her.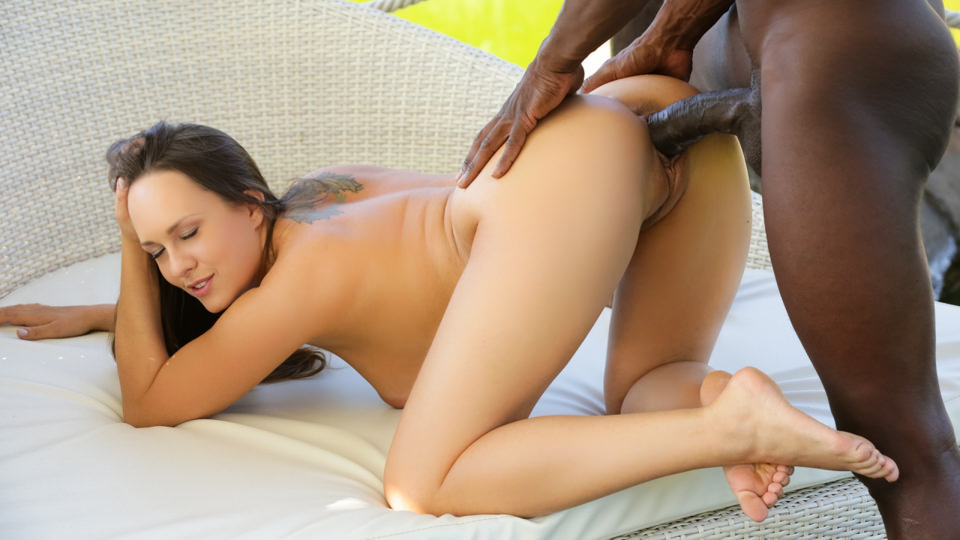 Pluck my Flower, Scene #01: Blue Angel, Joss Lescaf - Blue Angel floats down to earth to smell the flowers, and another desire catches her interest. Joss Lescaf walks over to this heavenly creature with a substantial offering, worthy of the gods. This mortal man drives his monstrous shaft into the angelic beauty, with her cries of pleasure echoing up into the skies above. Did she become a fallen angel in the process, and was her sweet flower plucked?


Want some more? Check the site.
| | | |
| --- | --- | --- |
| | Older | Newer | |