[Click on the picture to see all the samples]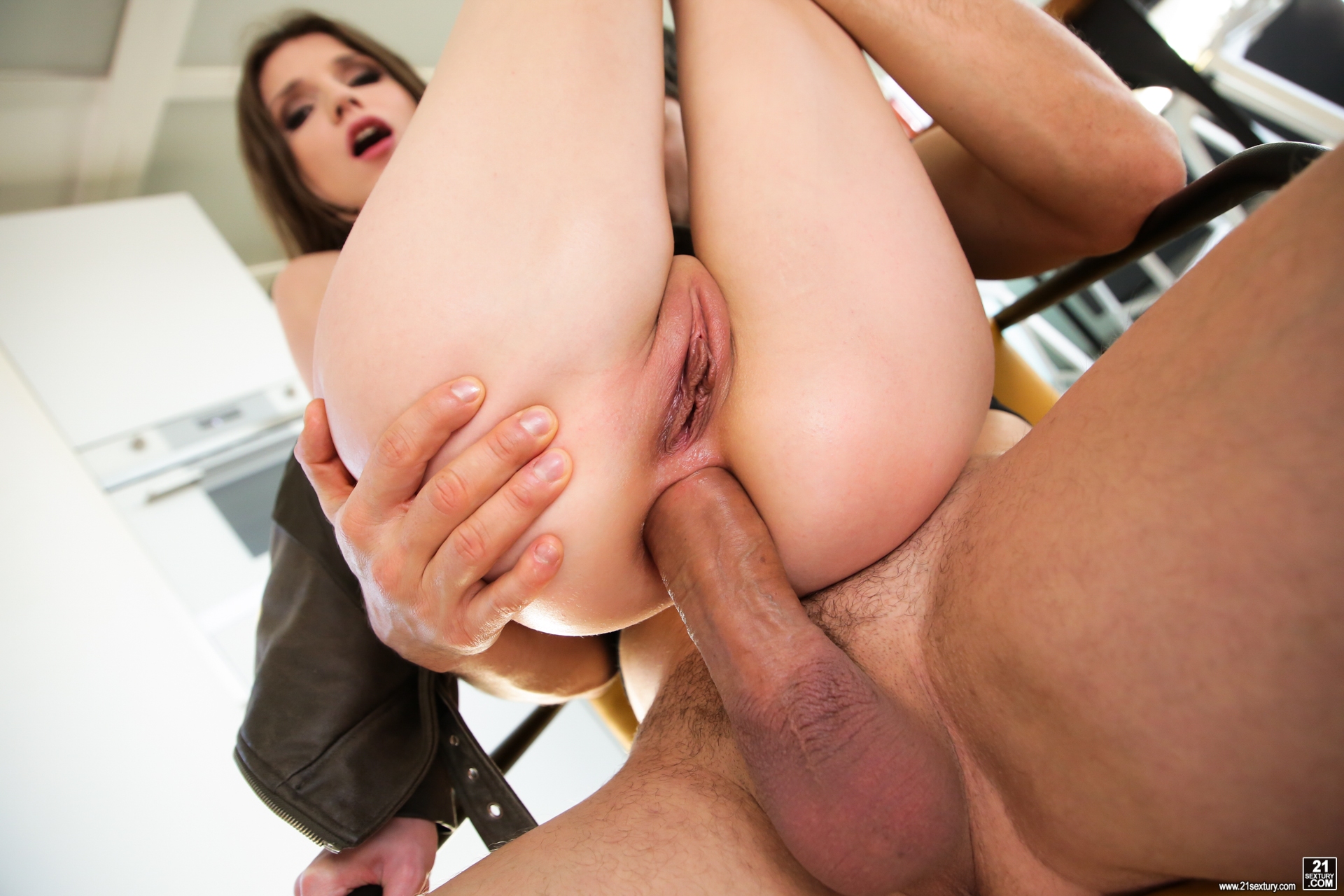 High Above The Town: Nelya, Kristof Cale - Cute brunette Nelya takes Kristof Cale's big throbbing dick in her tight ass. She really loves how he stretches her little butthole and makes her beg for more.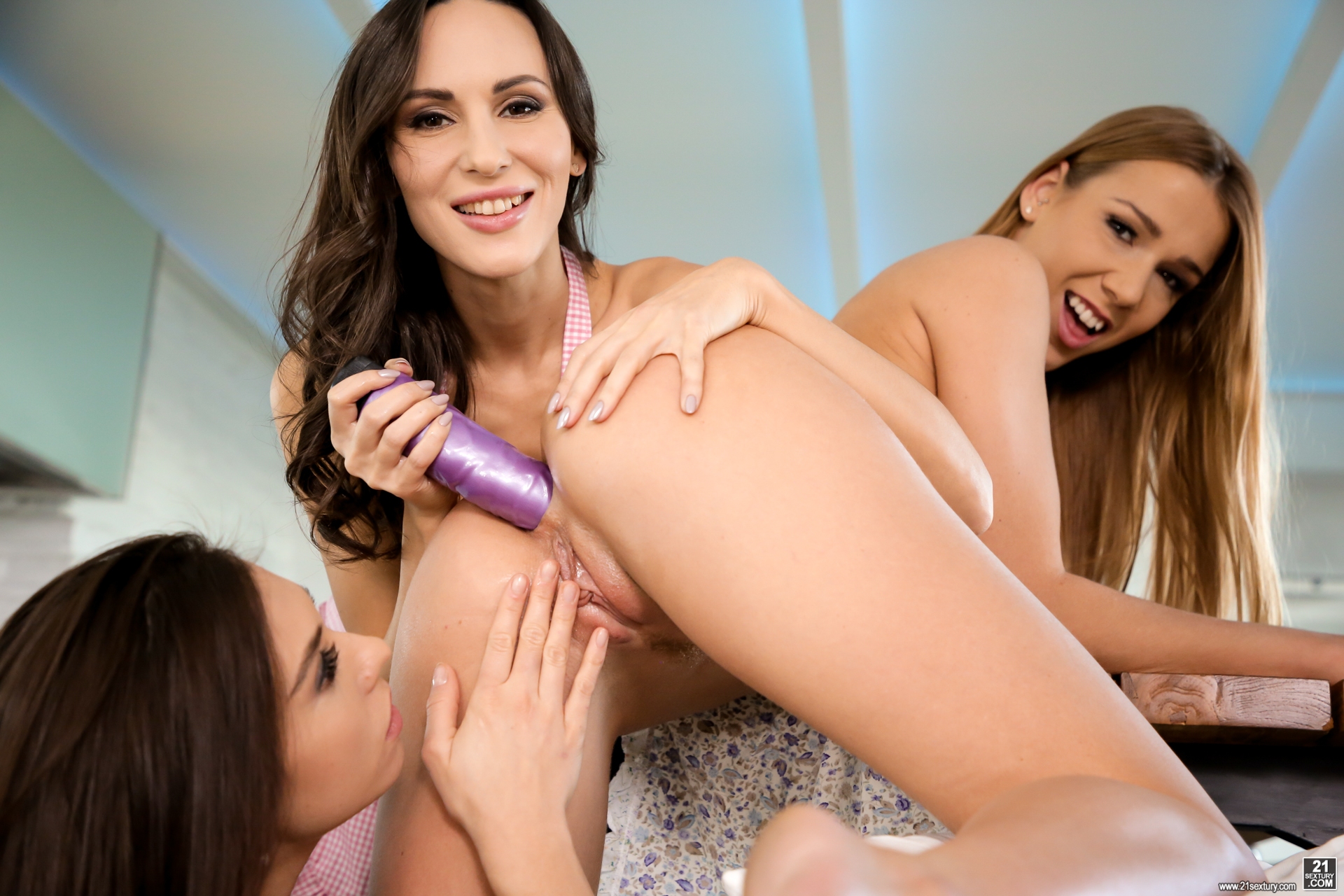 Cooking Cuties: Alexis Crystal, Lilu Moon, Sabrisse - Slutty roommates Alexis Crystal, Lilu Moon, and Sabrisse love baking and sex. These lesbian friends get turned on after finished baking their cake and decide to use whip cream on each other. They take turns licking each other asshole and suck on each other clit. Then playing with dildos in each other's pussy. So much fun for everyone.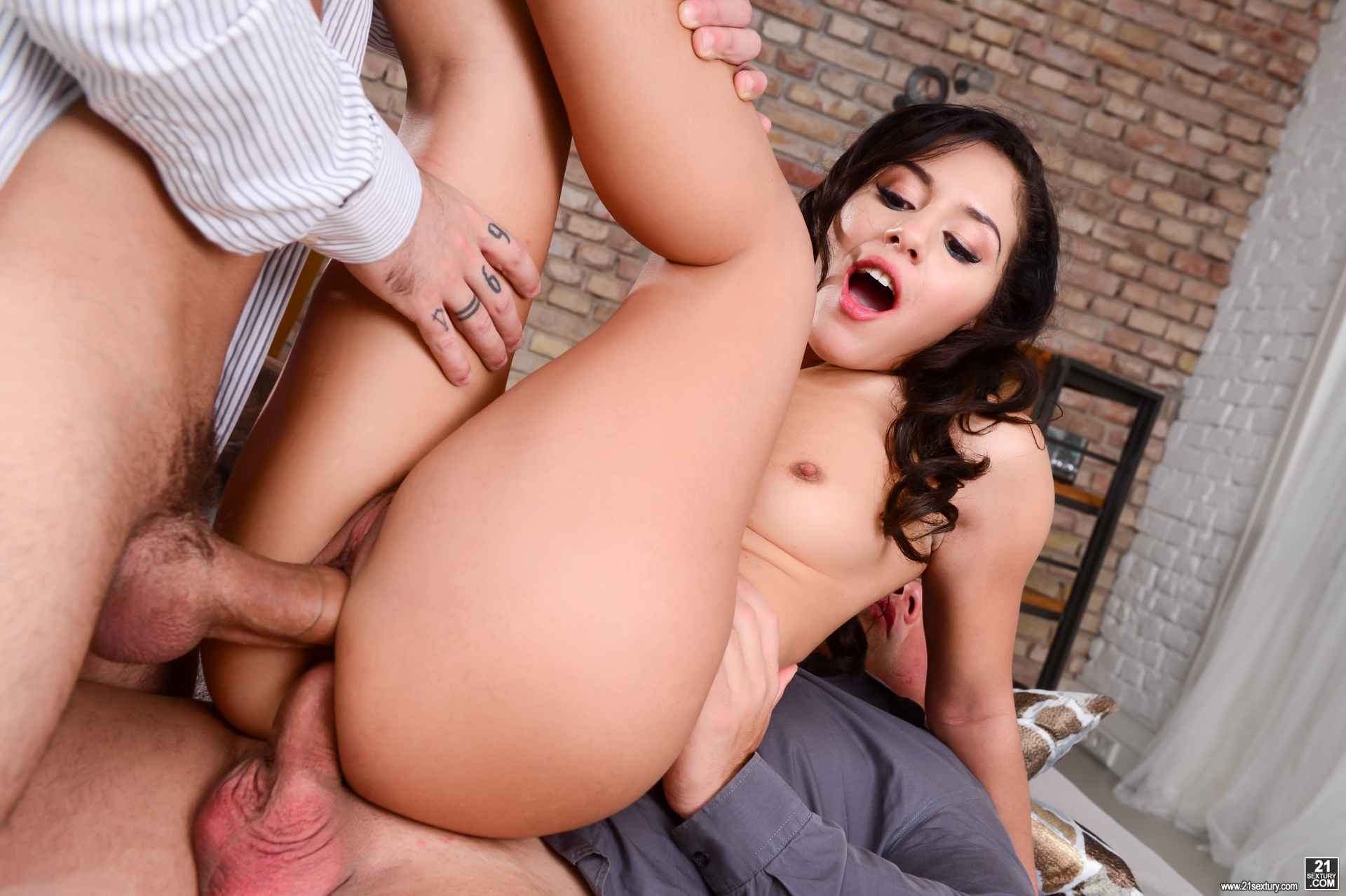 Oops! I Got Caught!: Liv Revamped, Zack, Raul Costa - Liv Revamped is waiting for her date Zack but he's late and hasn't shown up yet so she spends her time with Raul Costa. She tells Raul that Zack isn't her boyfriend so technically she can do whatever she wants. Raul gets the hint and starts kissing Liv. Once Liv gets on her knees and starts sucking Raul's cock, Zack shows up and catches them in the act! He calls Liv a bitch and she tells him that maybe he should punish her. Zack starts spanking her and Raul joins in making her suck his cock! The three of them have sex and Liv gets DP'd! You do not want to miss this!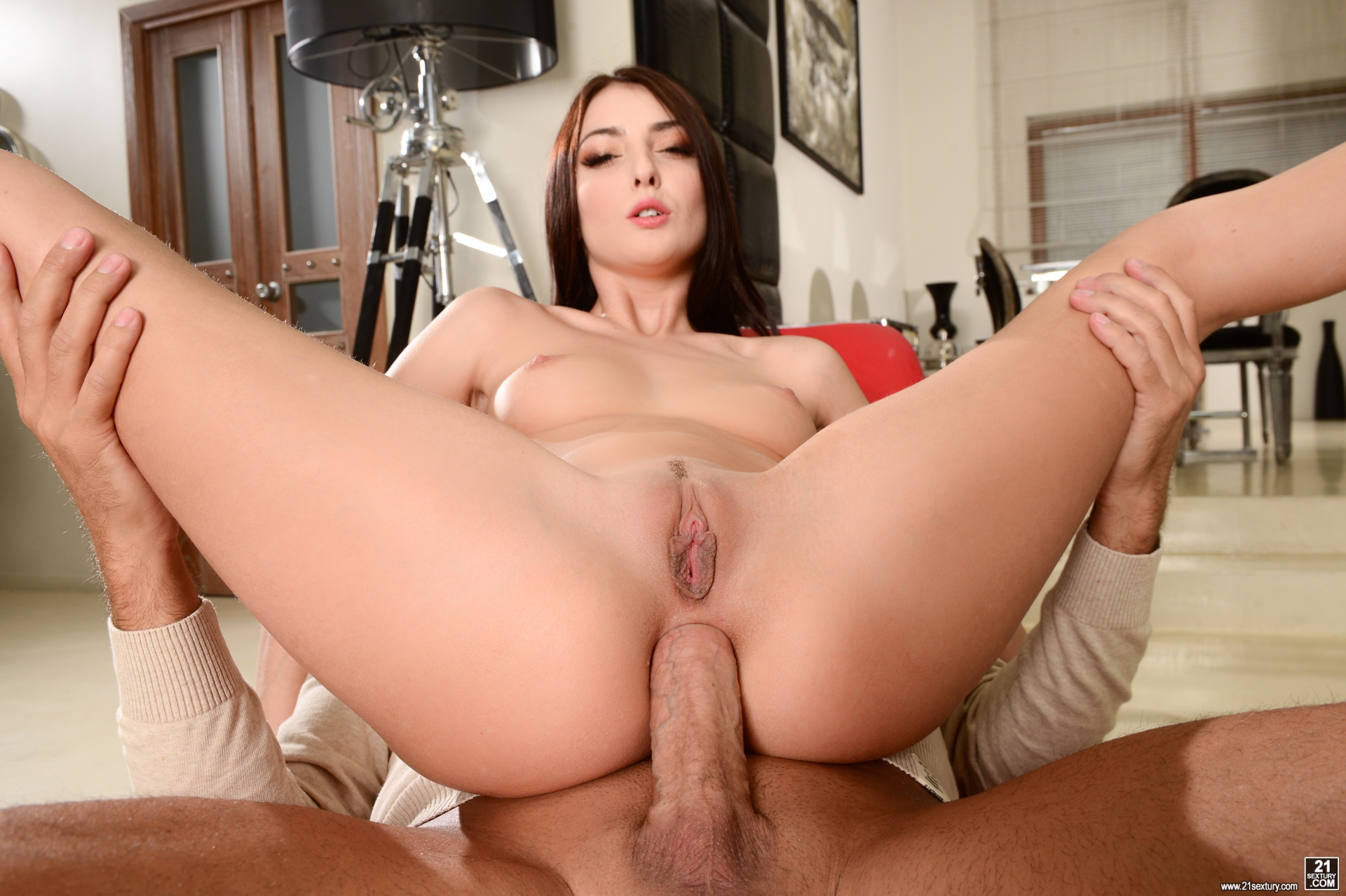 Therapy For Two: Katy Rose, Thomas Stone - Hot therapist Katy Rose is having a session with her patient Thomas Stone. She puts her notes aside because she has something else in mind, therapy for two! She seduces Thomas into fucking her and things get heated as he slides his cock in her asshole! He will definitely book another appointment with this sexy therapist!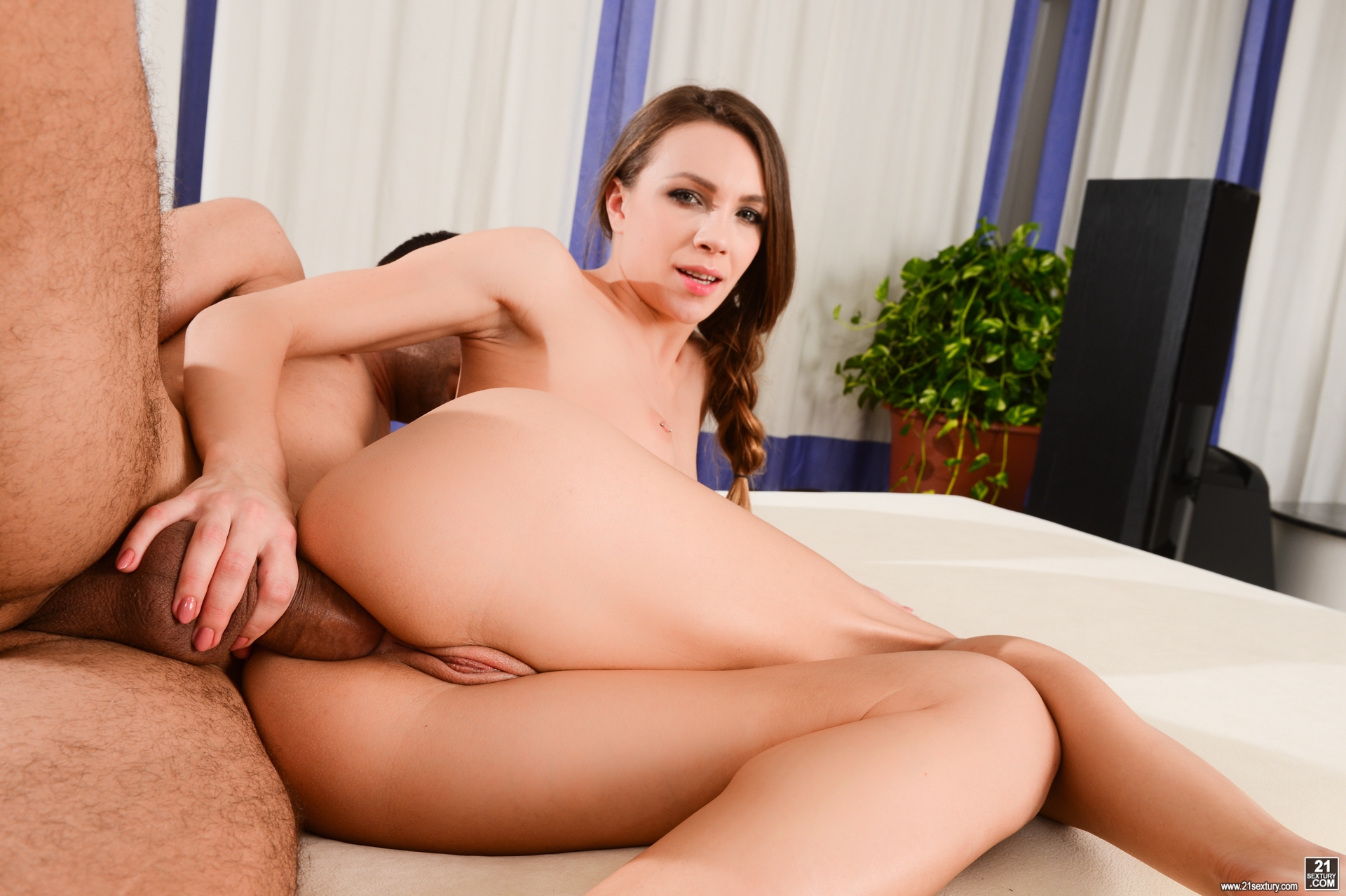 Property Backdoor: Veronica Clark, Kai Taylor - Veronica Clark is a lucky teen who gets a big apartment paid for by her parents. But she specifically likes big cocks. And Kai Taylor has a huge one to show her, and to put in her tight little asshole!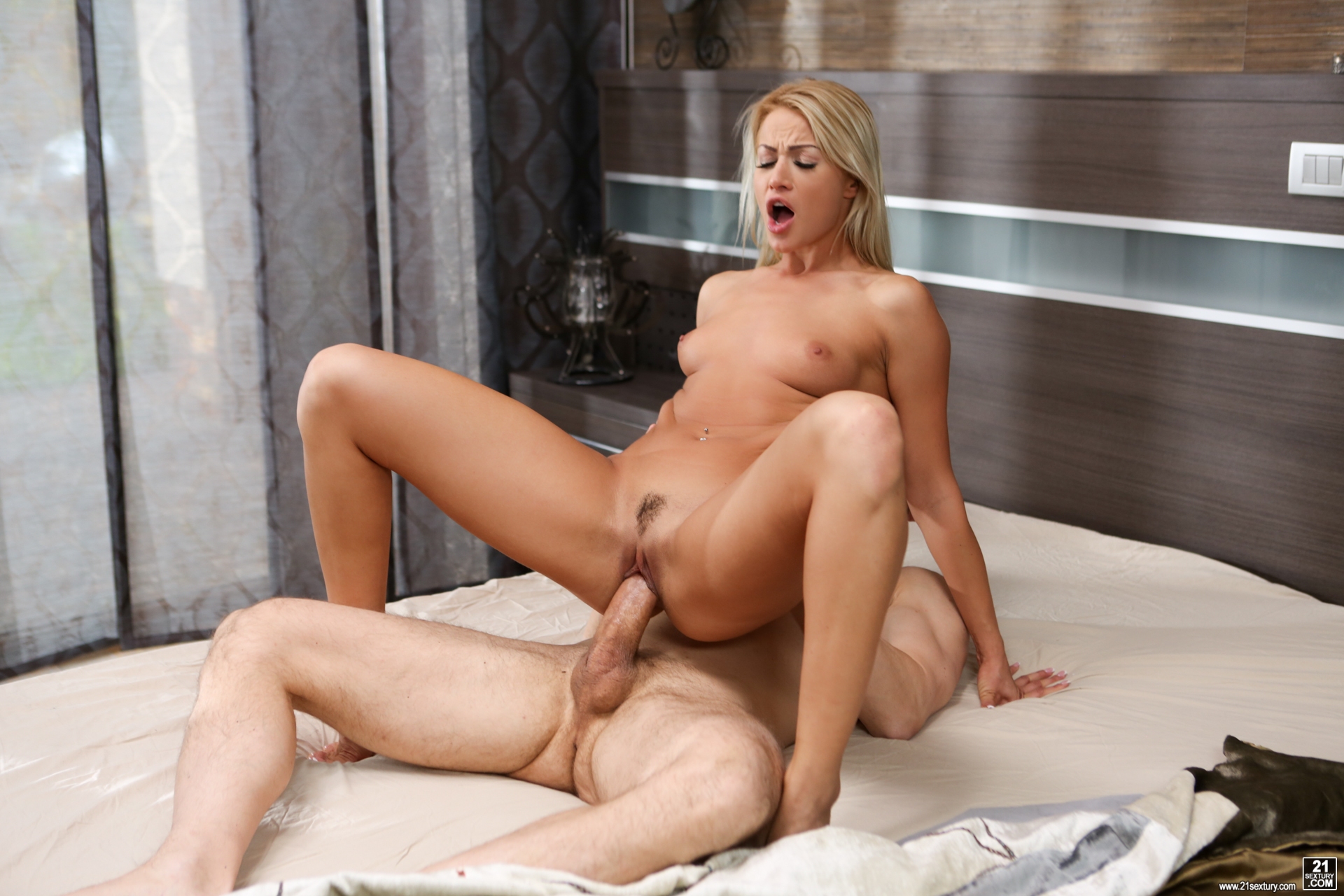 Take Me Before We Go: Cherry Kiss, Erik Everhard - Instead of getting ready like she is supposed to. Cherry Kiss is laying in bed in her sexy lingerie to convince her man Erik Everhard to fuck her hard before they leave. With a stunning body like that, it is not very difficult to convince him. She starts by swallowing his hard cock all the way down her throat. Erik returns the favor by eating her sweet pussy. She then gets her tight cooch plowed real hard by this thick dick. Erik finishes by releasing all of his love juice right in Cherry's beautiful mouth.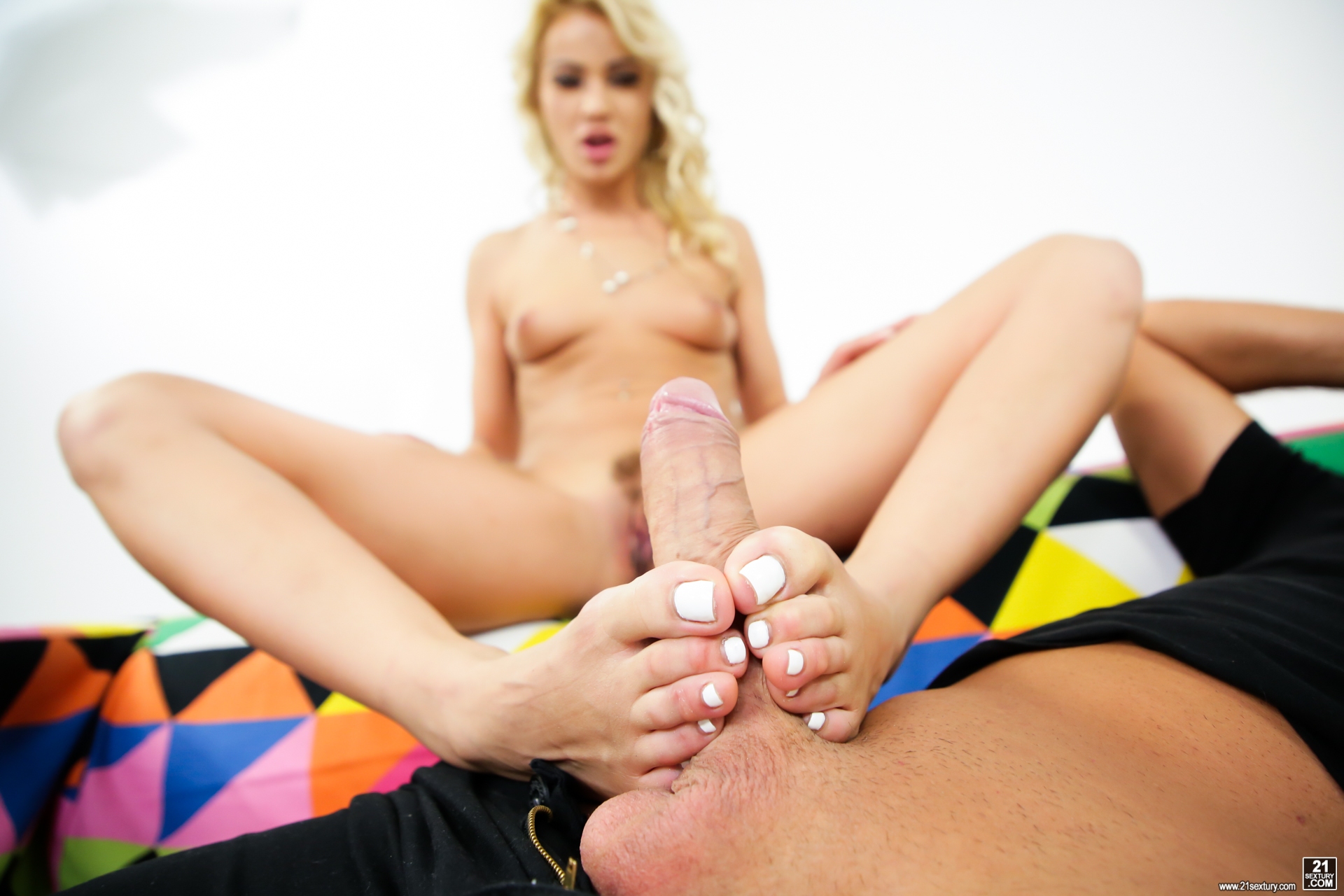 More Than A Pretty Face: Cherry Kiss, Thomas Stone - Sexy blonde Cherry Kiss is a wild creature in front of a camera. She knows how to tease the photographer and uses her feet to please him. Thomas Stone can't resist her nice ass anymore and fucks it deep and hard!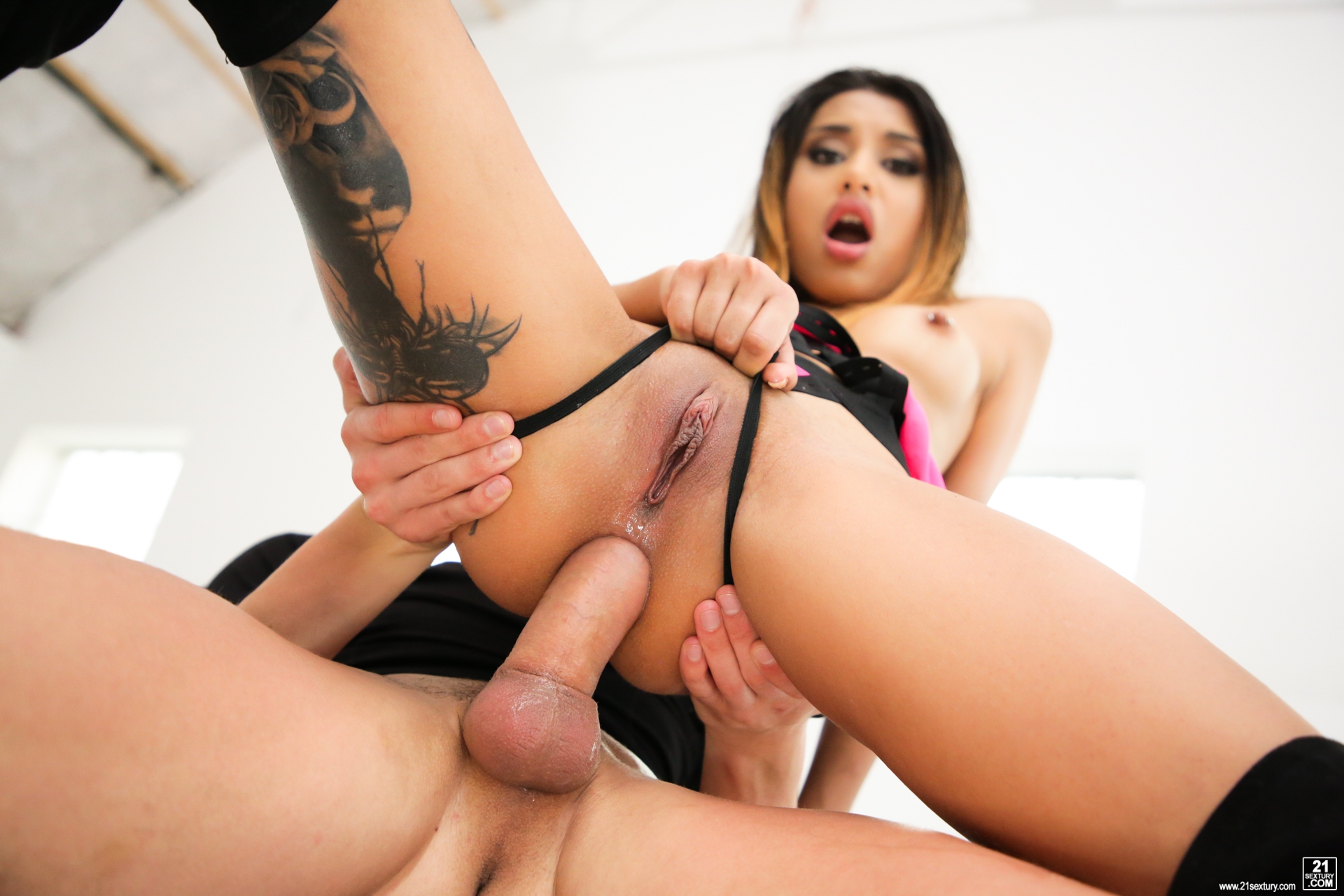 I Obey My Boyfriend: Roxy Lips, Charlie Dean - Sexy Roxy Lips wants to please her boyfriend Charlie Dean! She offers her perfect body to his cock. After a hard and deep blowjob, she takes his big dick in her ass and gets fucked!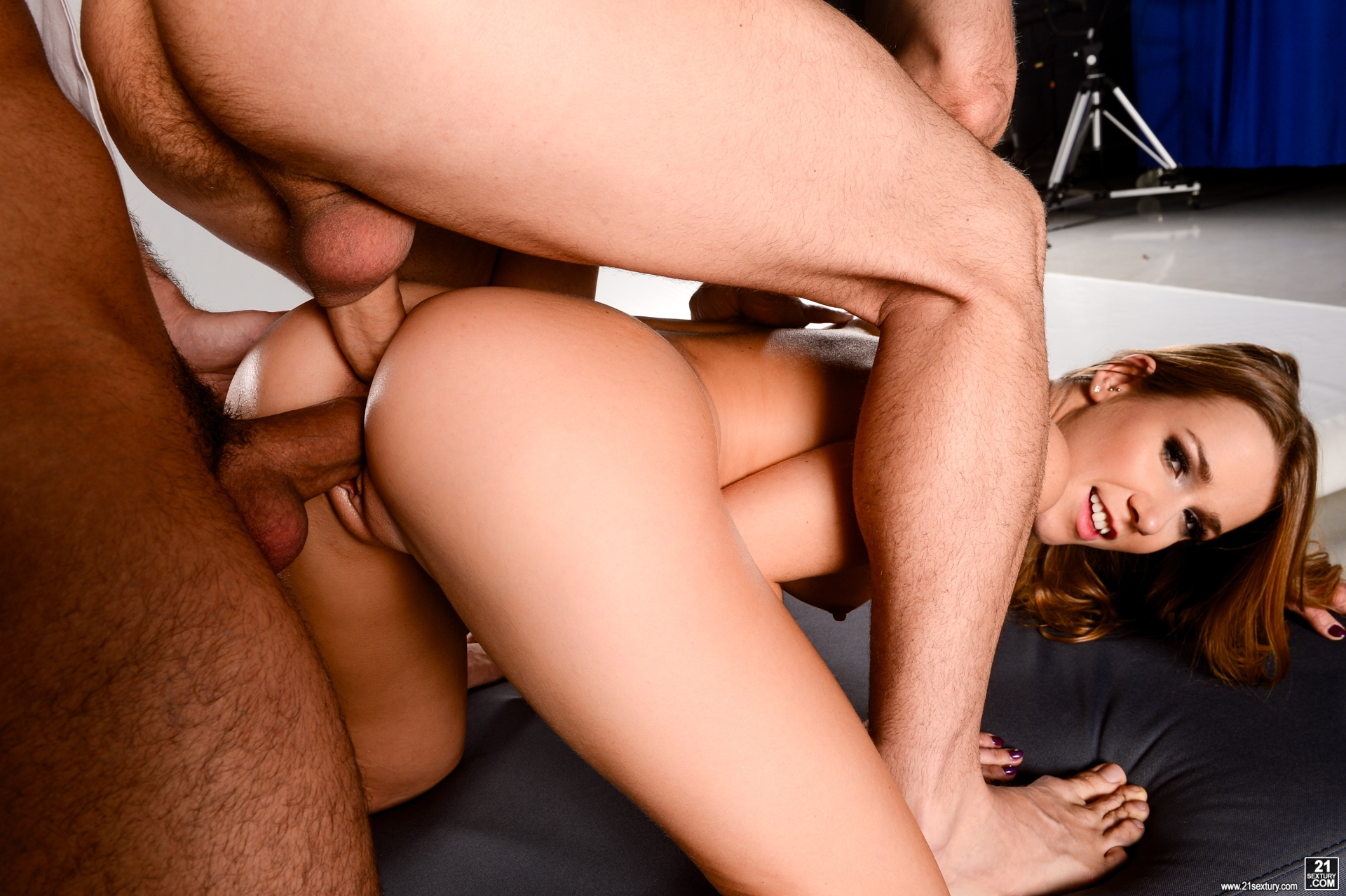 Threesome Modeling: Alexis Crystal, Toby, Raul Costa - Smoking hot model Alexis Crystal loves being in front of the camera, especially with Toby as her photographer. Her boyfriend Raul Costa comes into the studio and Alexis gets horny. She grabs his cock and sucks it. Toby joins in and Alexis gets two cocks in her mouth. Then she gets DP by in both her tight holes. After getting her holes drilled then has hot loads of cum in her mouth.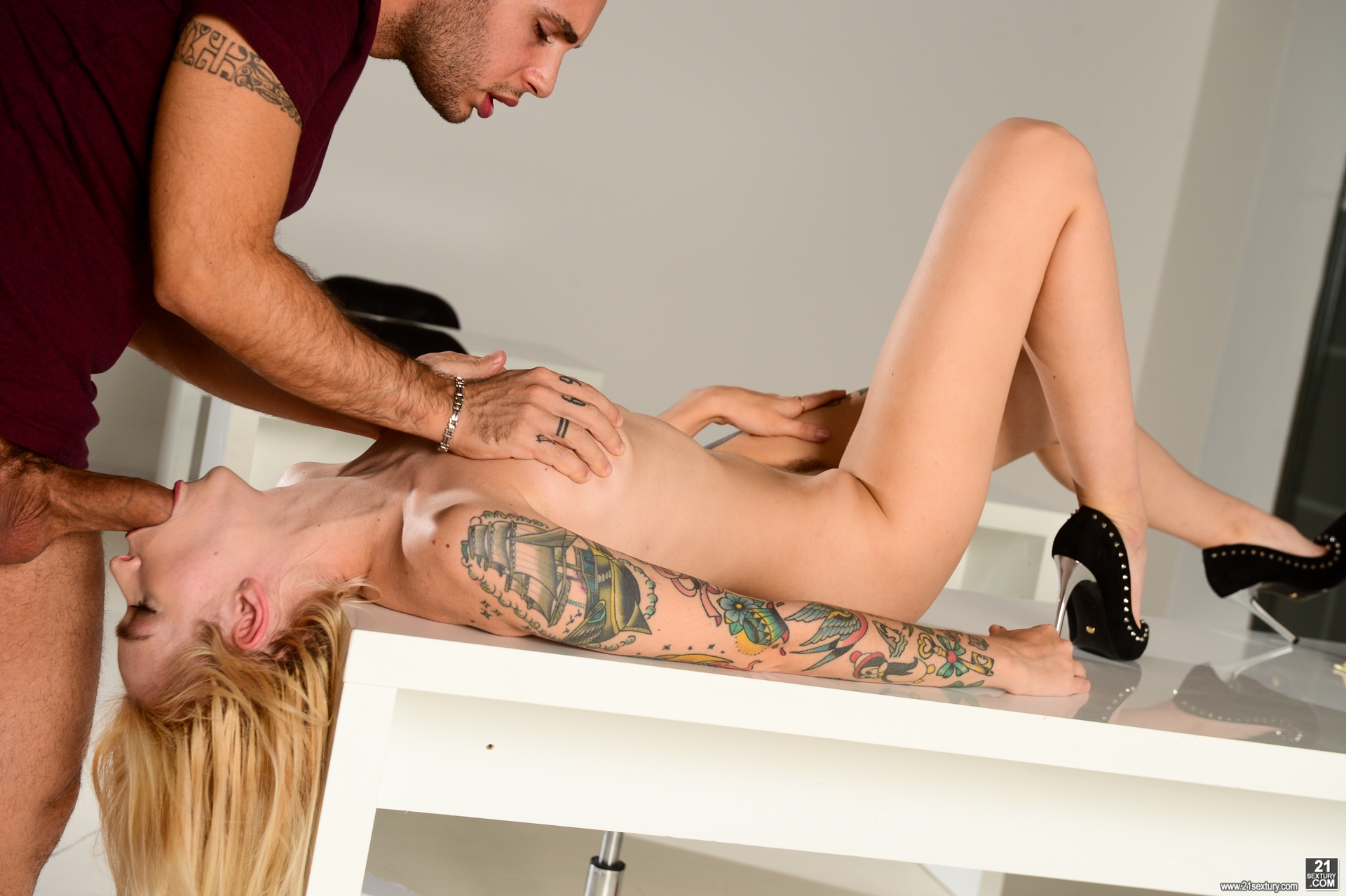 Romantic & Deep: Arteya, Raul Costa - Gorgeous tattooed blonde Arteya is studying when Raul Costa joins her on the table to do some studies on his own. They bond quickly and the crazy chemistry between them leads the sexy babe to suck on his big fat dick.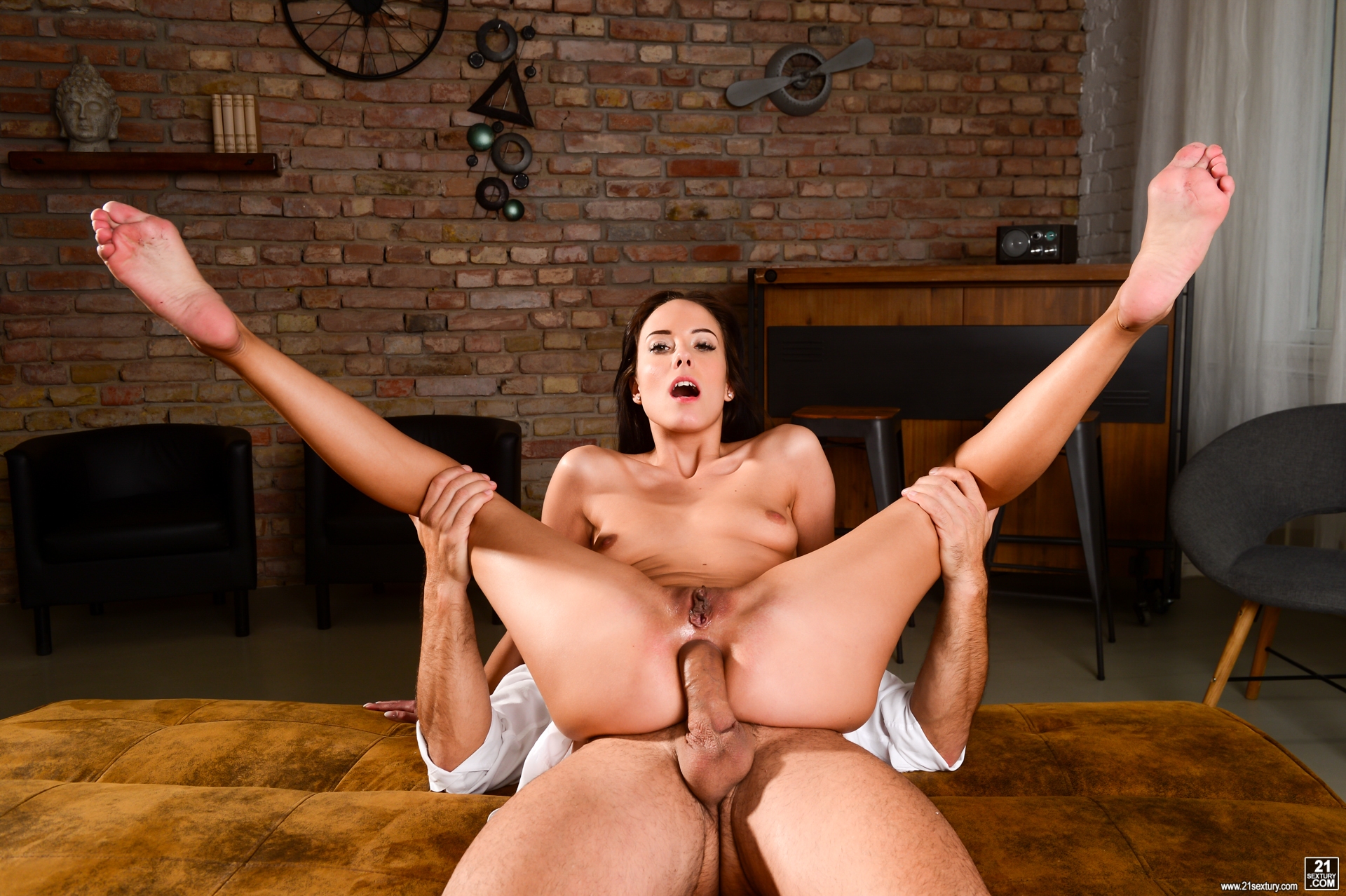 Relax Me With Anal: Lexi Layo, Renato - Horny teen Lexi Layo is bored while waiting for her audition. Luckily there are always guys there waiting that are just as horny as her. Renato grabs her attention and gets her wet just by looking at her. She loves that he got a little handsy with her and so she ends up giving up her tight ass for his big cock.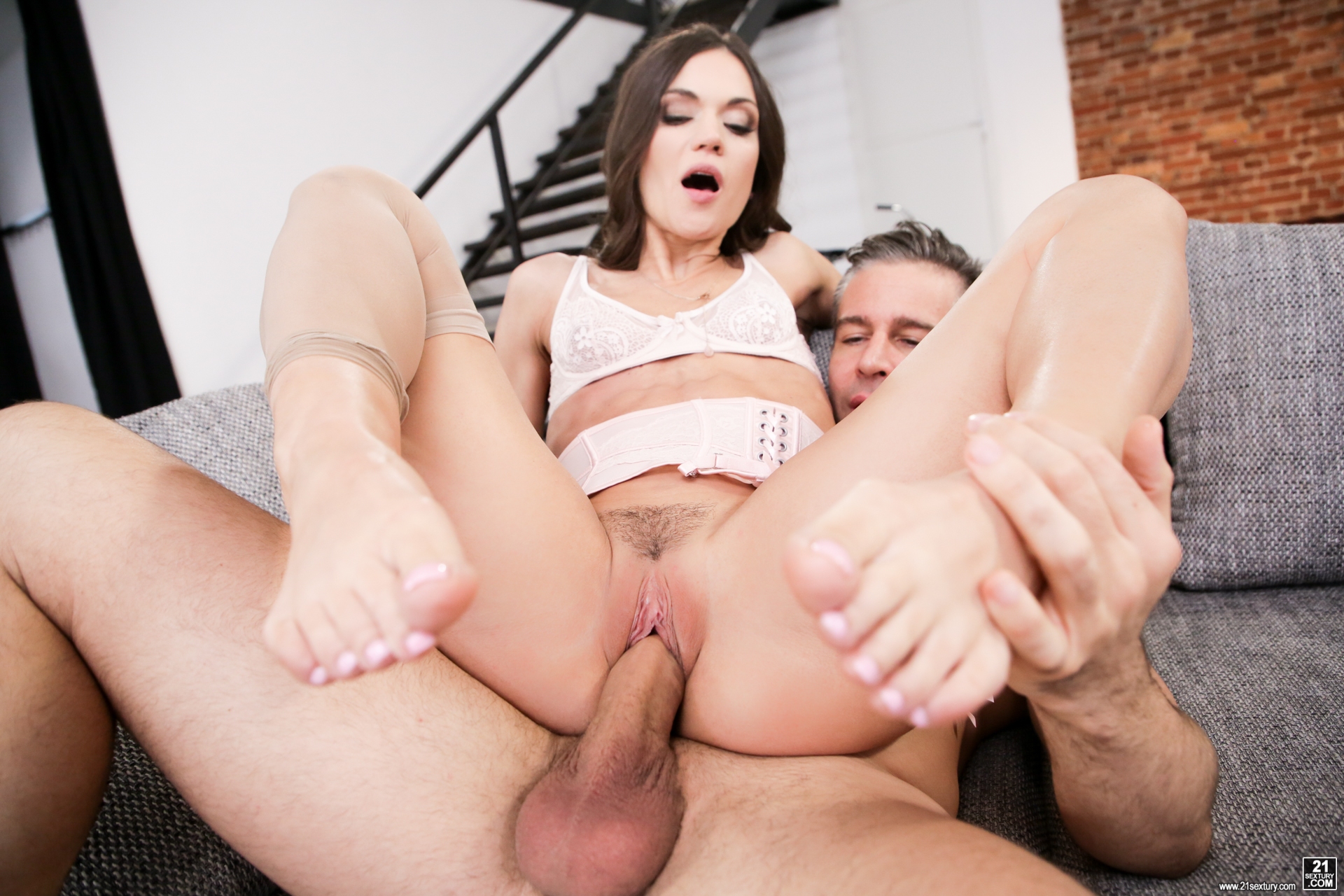 Alyssa's BG Debut: Alyssa Reece, Toby - Alyssa Reece has her boy/girl debut with Toby. He licks her toes and feet before sliding his hard cock inside of her. She moans in pleasure as they fuck passionately. Once Toby is satisfied, he cums on her soft feet.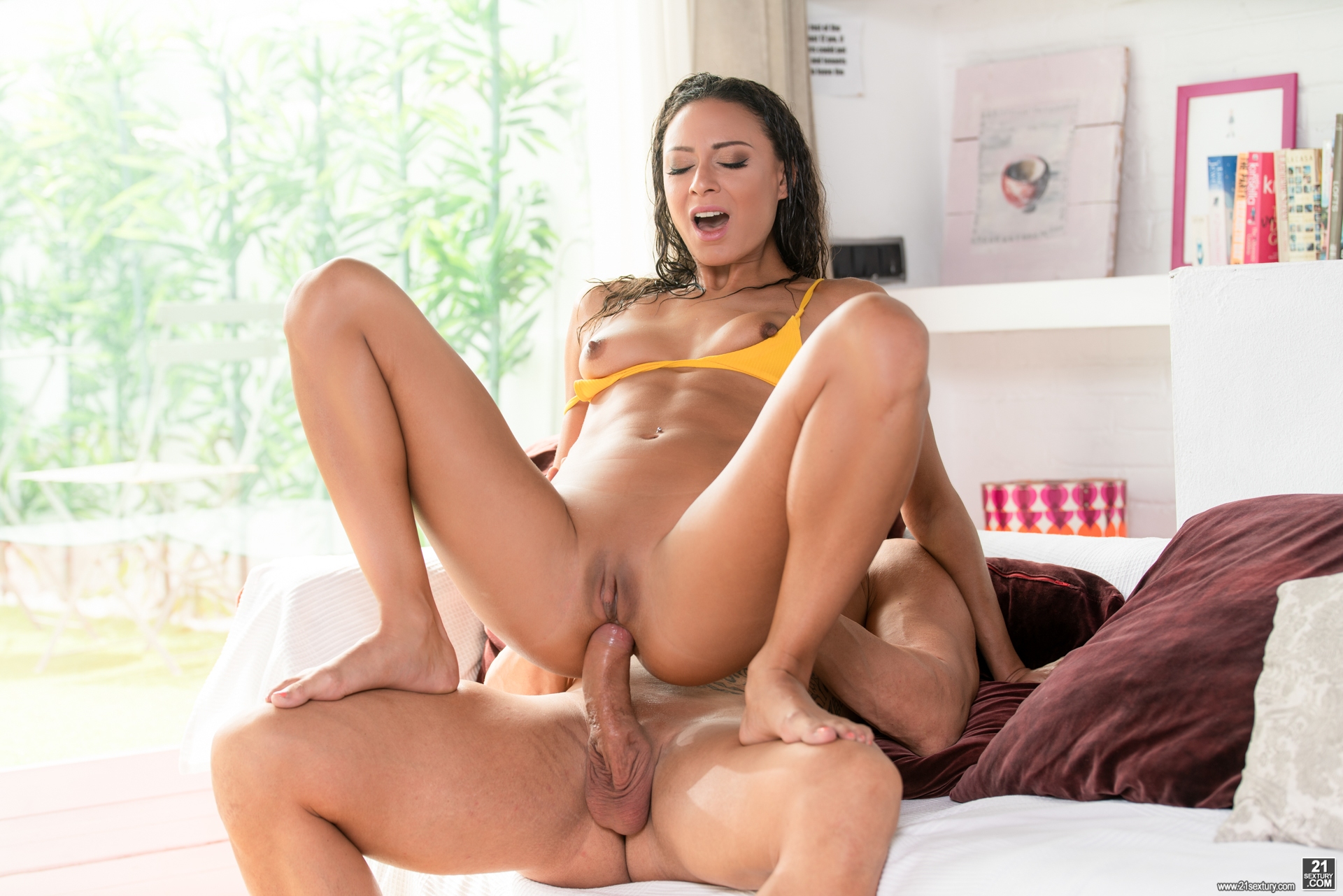 First Day In Barcelona: Cassie Del Isla, Dorian Del Isla - Brunette babe Cassie Del Isla is having a fun time exploring Barcelona with her stud husband Dorian Del Isla. They get back to their place and they have fun in other ways! The two make out passionately before Dorian licks Cassie's pussy and fingers her tight asshole. They are having an amazing first day in Barcelona!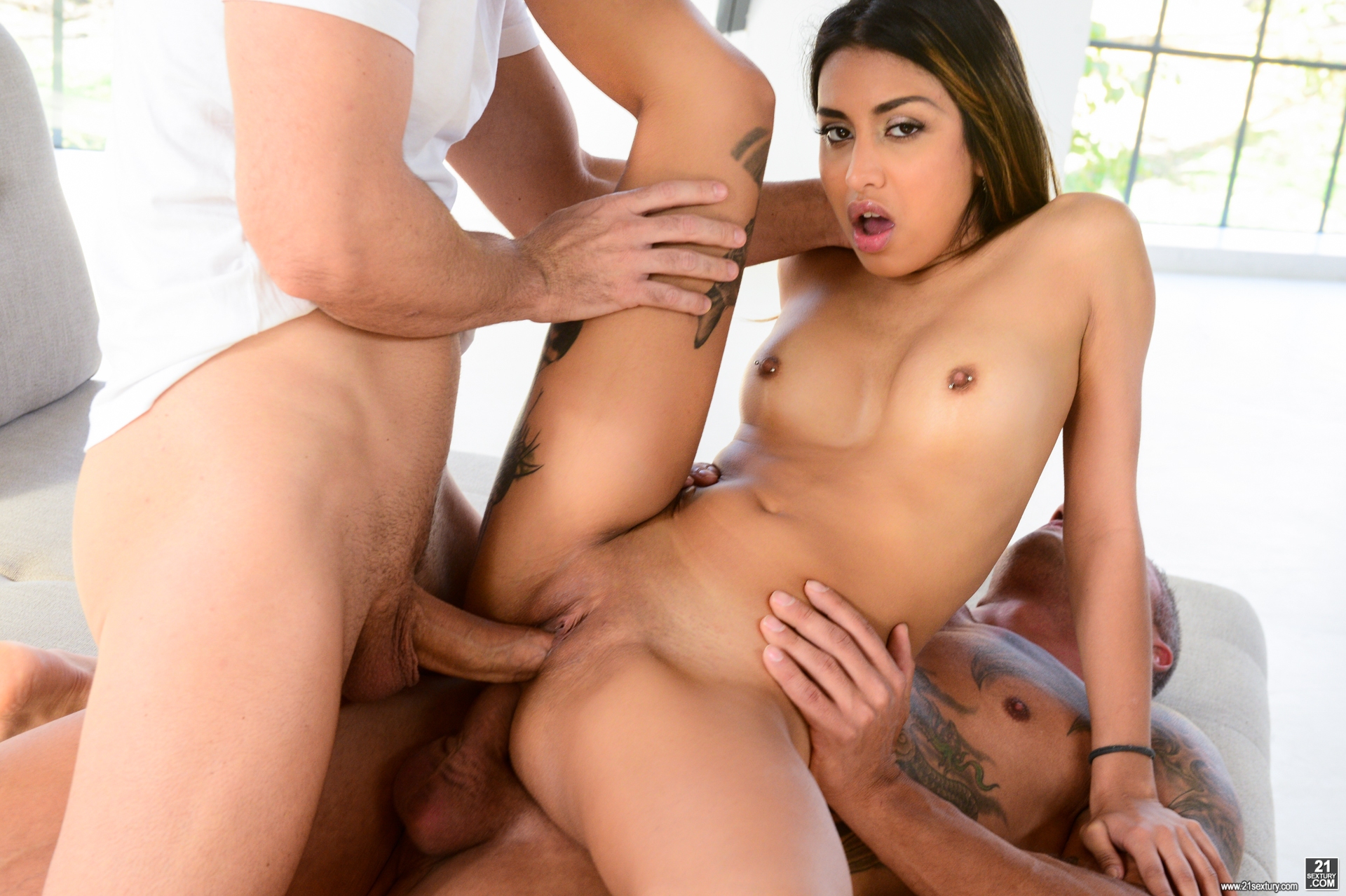 Roxy's DP Debut: Roxy Lips, Zack, Toby - Hot Roxy Lips takes Zack and Toby tick dicks! The sexy brunette gets stuffed in her ass and pussy by those mighty males. What a DP scene!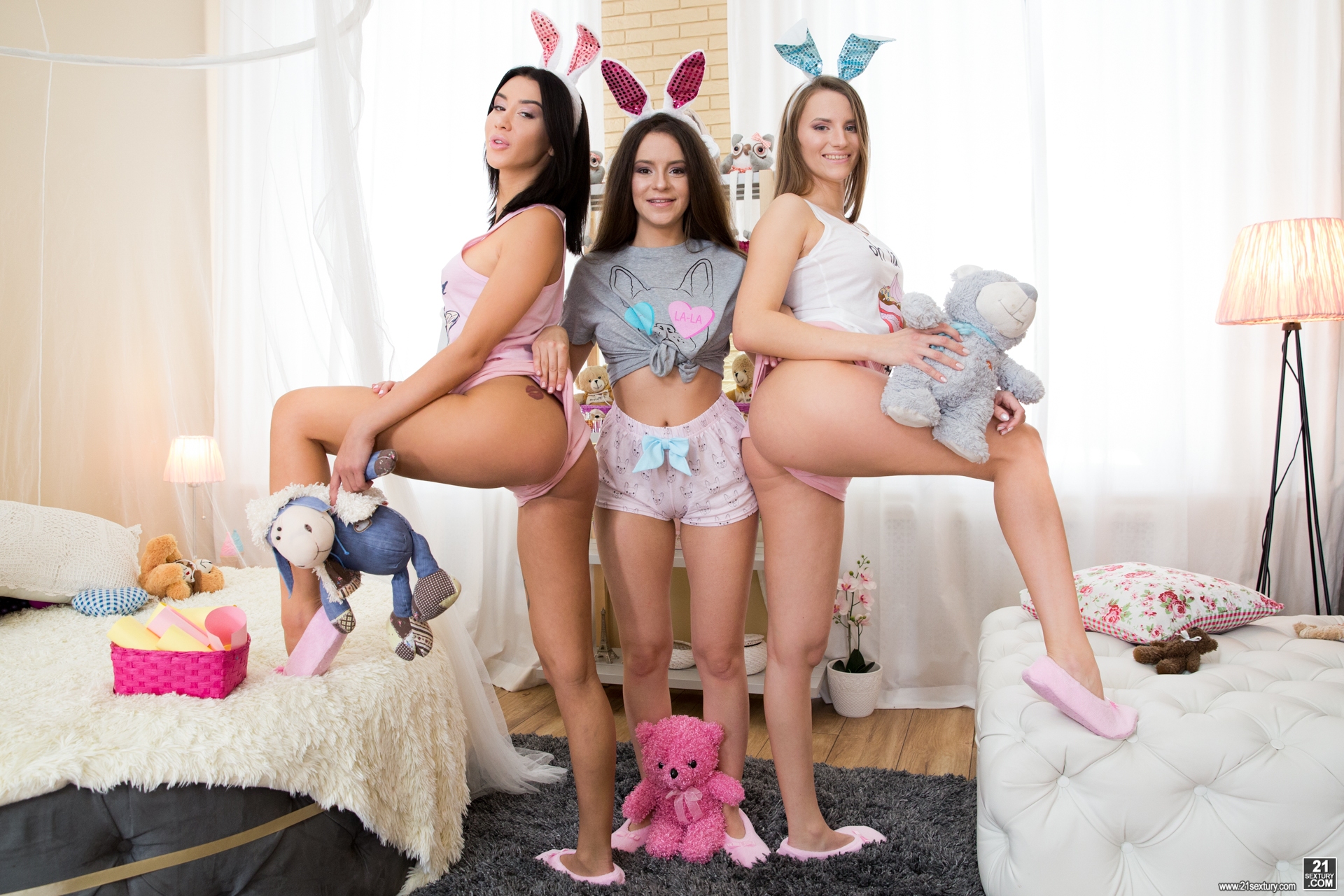 A Not So Innocent Game: Katrin Tequila, Mickey Moor, Stella Shine - Katrin Tequila, Mickey Moor and Stella Shine are three bad girls who only want to have fun at night. They start with sweet kisses right before the real thing. What a pleasure to watch this brunette trio enjoy colorful sex toys in their asses and pussies!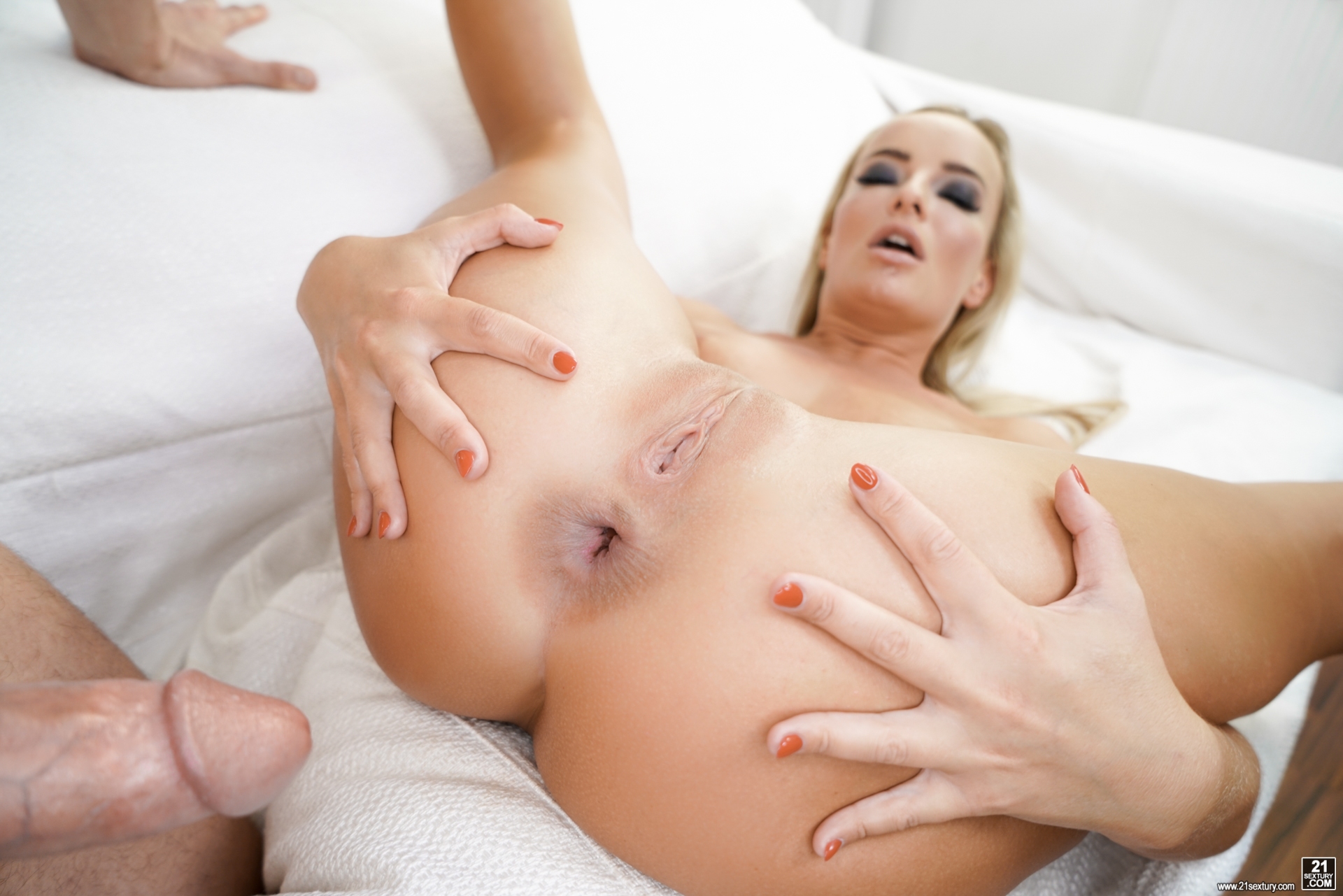 The Perfect Booty: Victoria Pure, Parker Marx - Hot blonde babe Victoria Pure has her ass oiled up before a glass dildo goes inside! Prepping her ass for his big hard cock is Parker Marx and he can't wait to go in! He fucks Victoria as she moans, stretching her tight asshole. You do not want to miss this scene!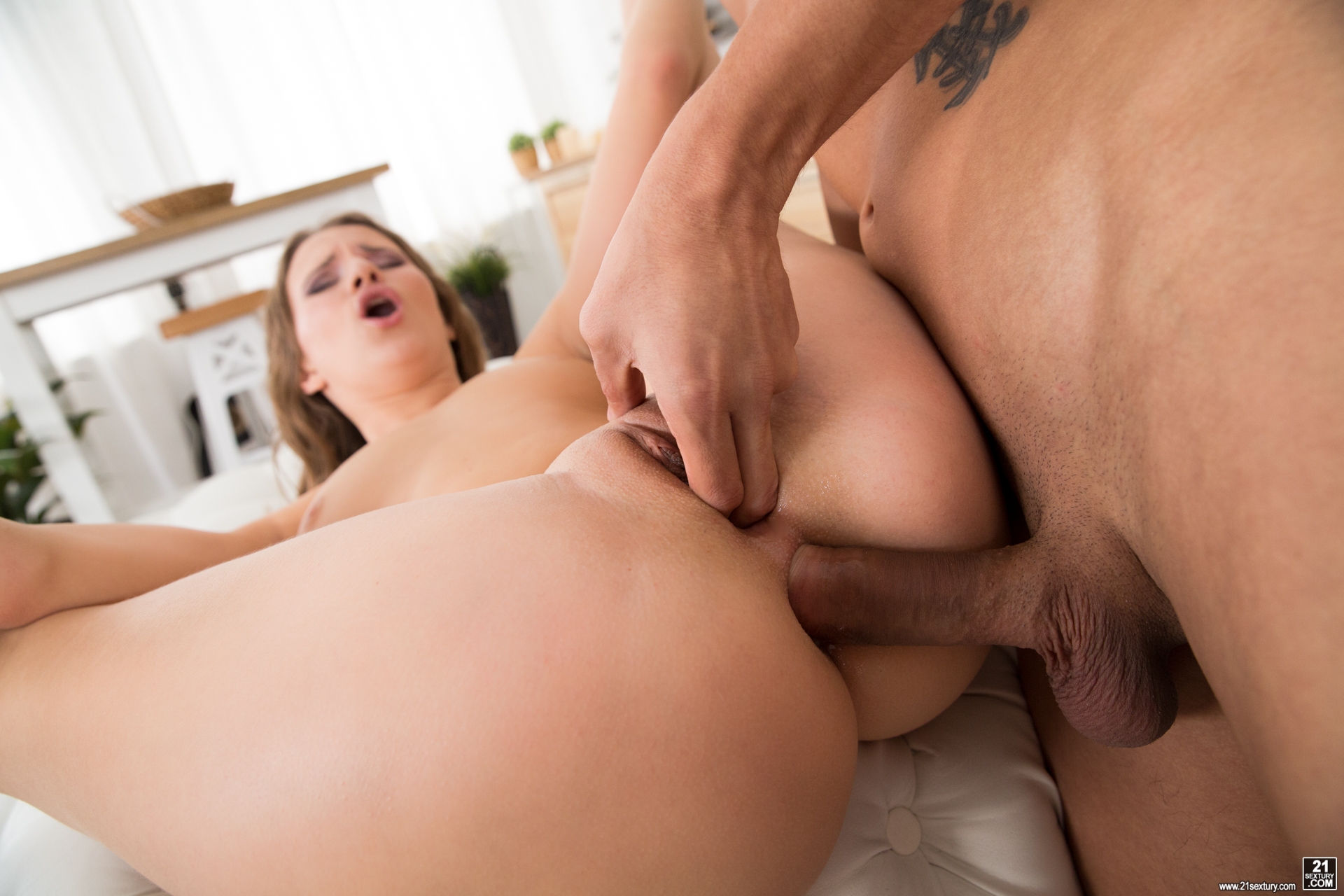 Down With The Shorts!: Stella Shine, Kos - Hot brunette Stella Shine wants Kos's dick so much! She gets down on her knees and sucks his throbbing cock right before he takes her pussy and ass!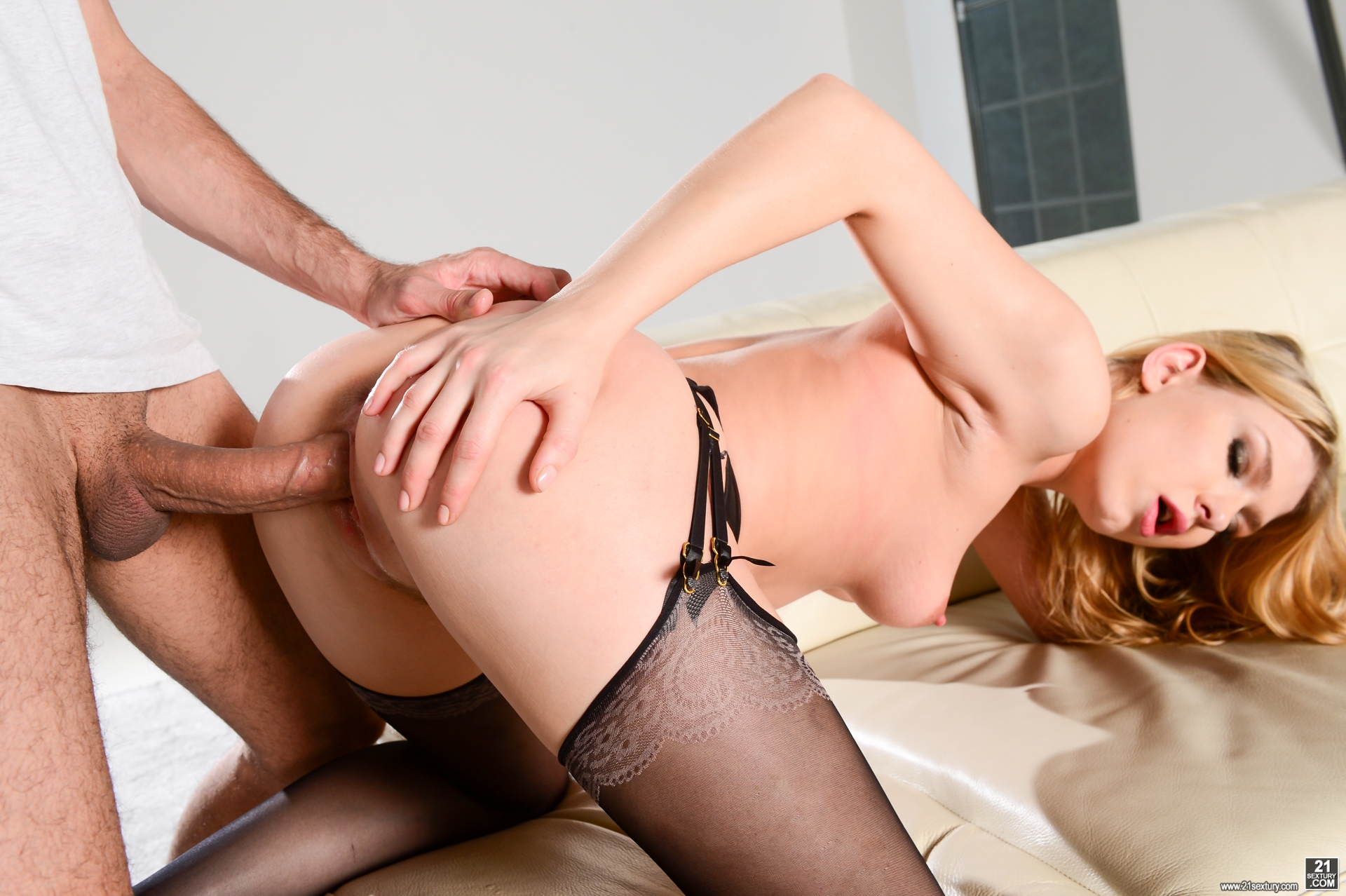 Lucy's New Boyfriend: Lucy Heart, Kai Taylor - Gorgeous blonde Lucy Heart is excited about her new boyfriend Kai Taylor. Ever since she met him, her life has changed. She was always conservative and shy but with him she's able to let go because he's a bad boy and that makes her hot. She can't wait for the things he's about to do her.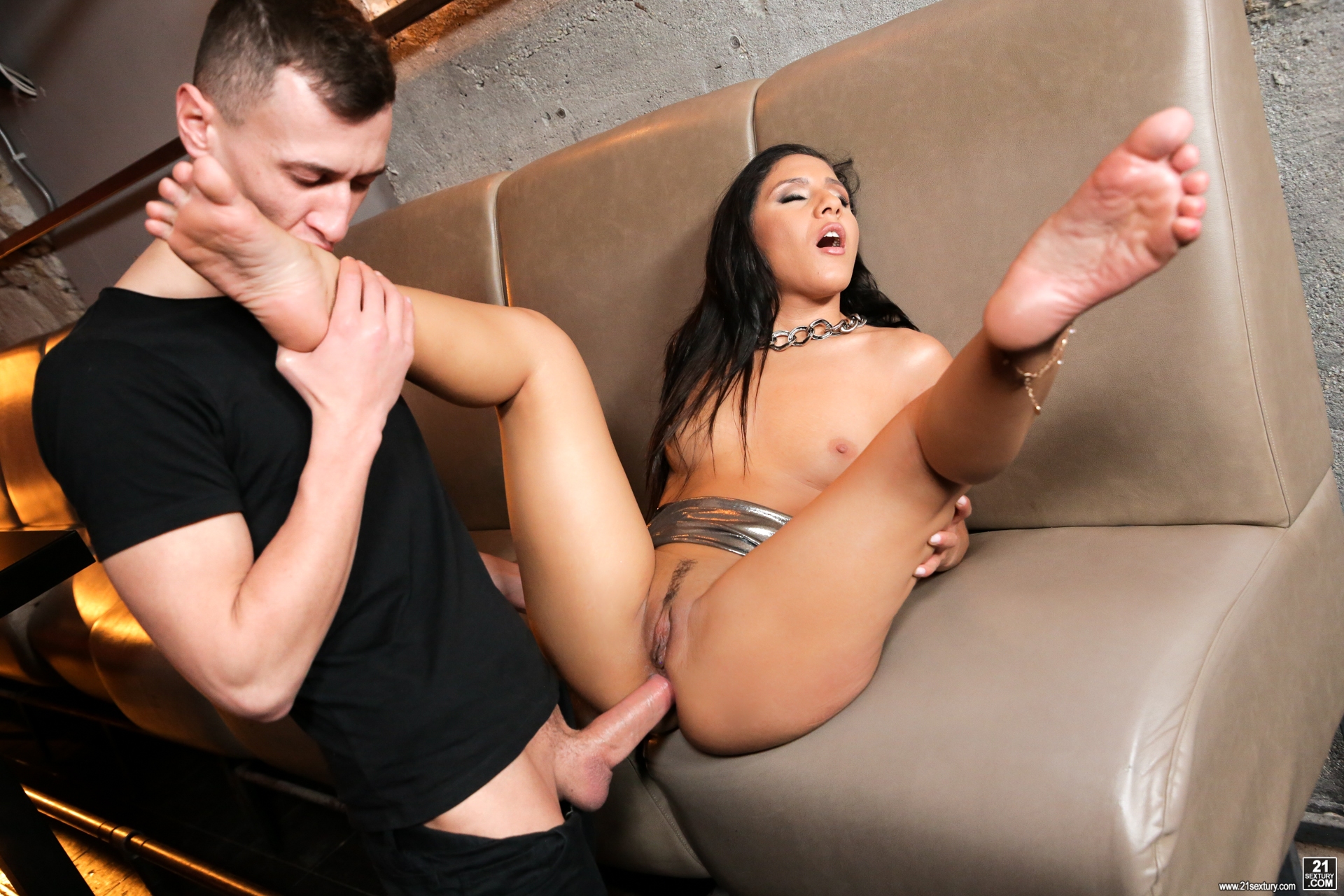 After Hours: Liv Revamped, Charlie Dean - Naughty Liv Revamped returns to her favorite bar after hours to hit on a bartender Charlie Dean. She shows off her sexy body which gets him so hard. Liv jerks him off with her feet then she sucks his big hard cock. She bends over and gets her tight little ass drilled by his cock. Charlie then pulls out and blows his load onto her sexy feet.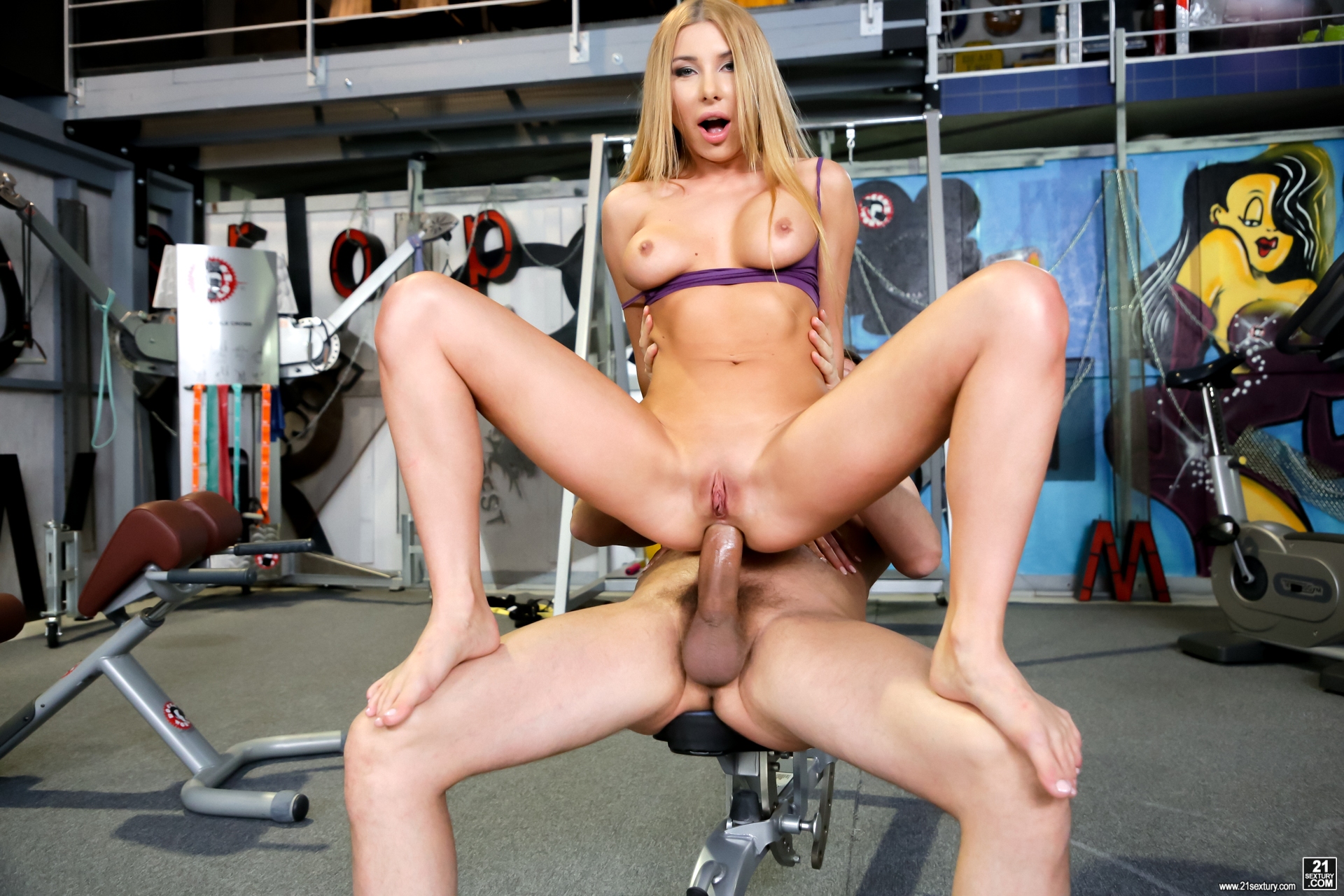 Stretching Her Tushy: Marilyn Crystal, Ian Scott - Hot fit babe Marilyn Crystal is finishing her workout. We all know after intense physical activity stretching is very important. She has been working out her ass she will need help from Ian Scott to stretch her butthole beyond its limits. Not only that but she will also get her butt creamed with a big load at the end.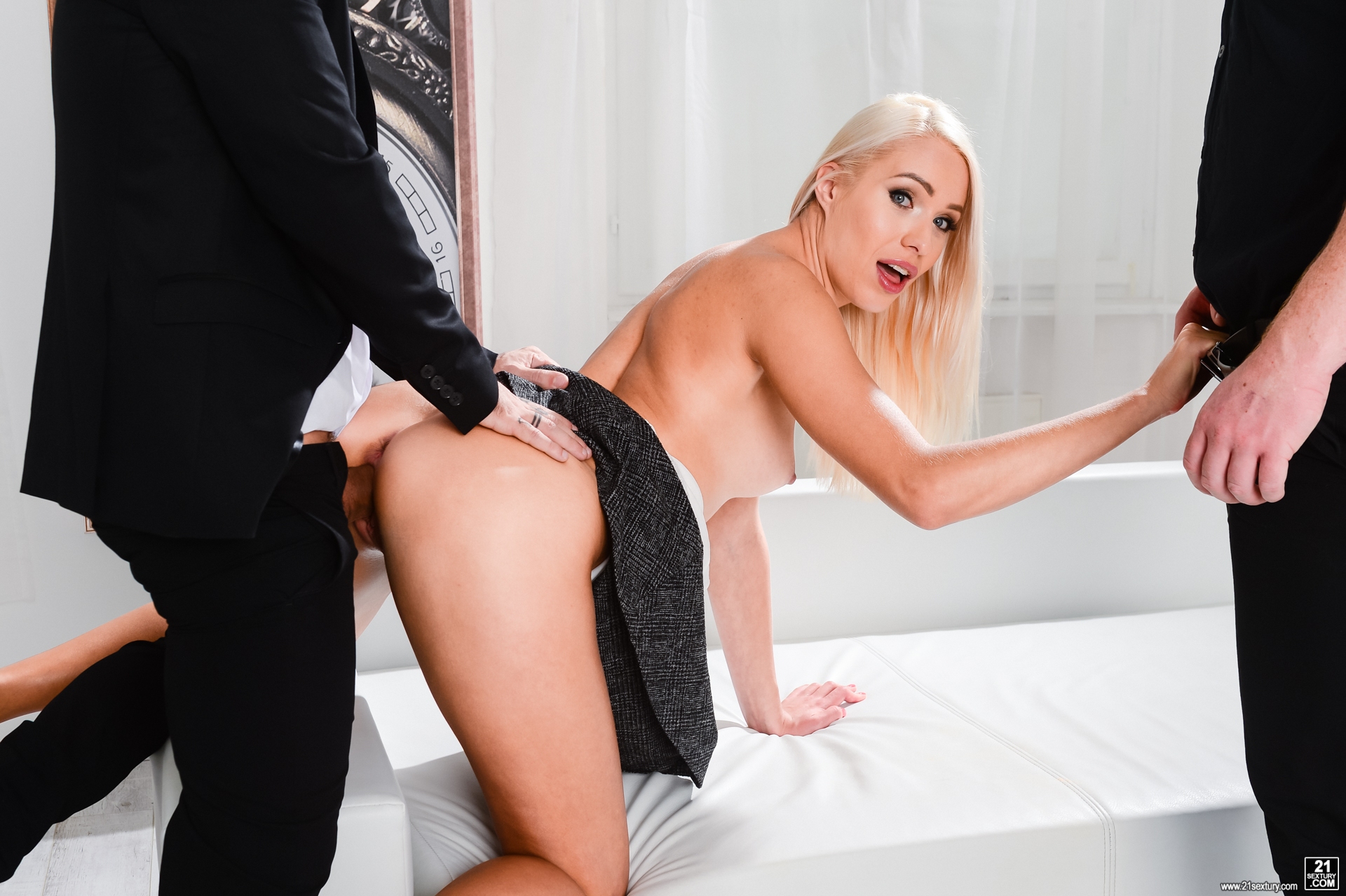 Strictly Office Business: Angelika Grays, Chad Rockwell, Raul Costa - What happens in the office stays in the office. Well, mostly. Then again there are no rules forbidding me to do things that shouldn't happen in the office. Like there is no rule at all that a hot blonde like me shouldn't have sex with my two colleagues, Raul Costa and Chad Rockwell, in the office... at the same time! You know it is all for boosting the morale... and my holes. Sincerely yours, Angelika Grays.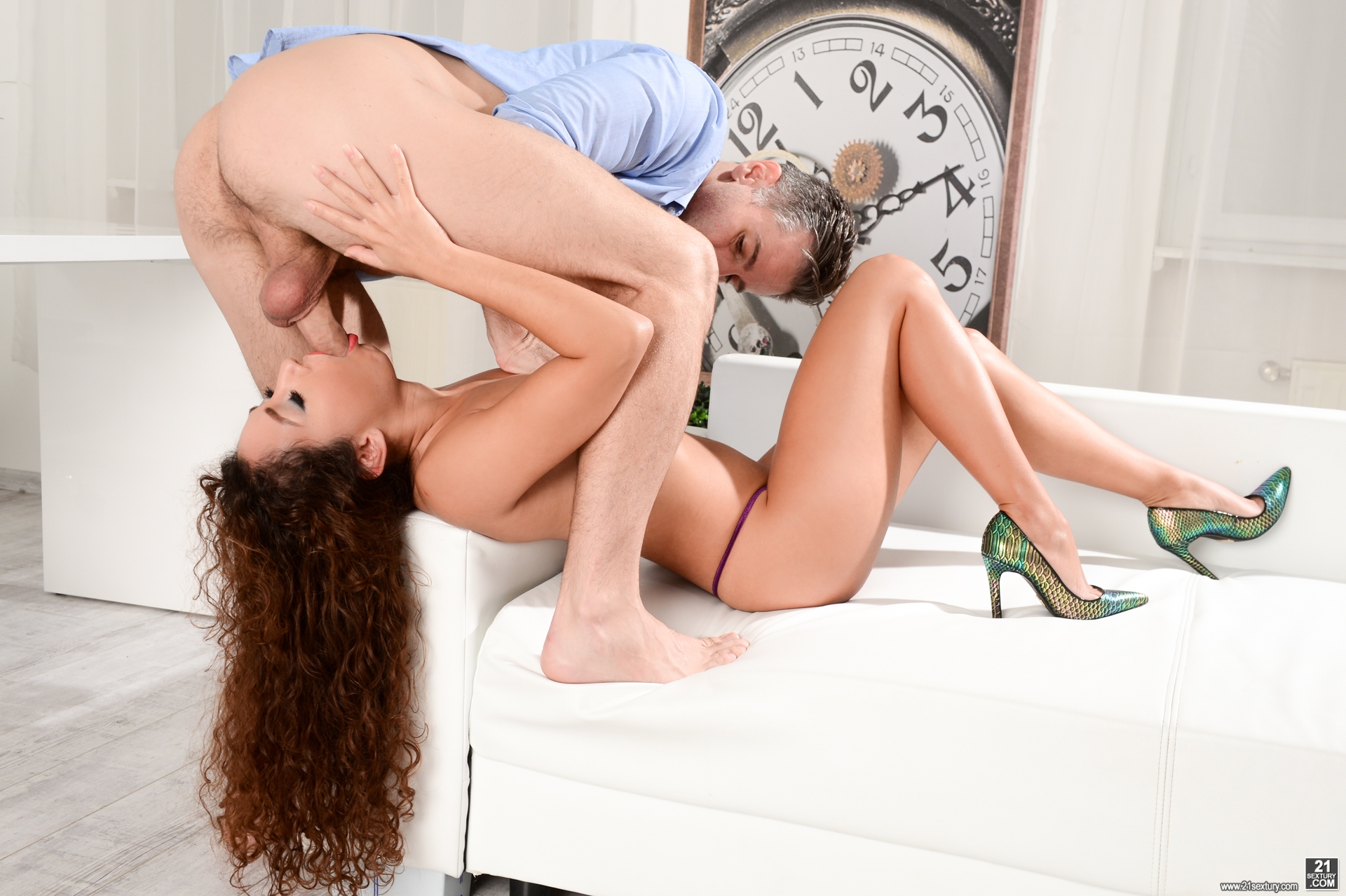 Business With Pleasure: Melody Petite, Toby - Curly-haired babe Melody Petite is a real estate agent and knows exactly how to sell houses to the right men! Toby, one of her clients comes to see her at her office and she seduces him by mixing business with pleasure. She gets on her knees and deepthroats his hard eager cock! He'll for sure want to buy the house now!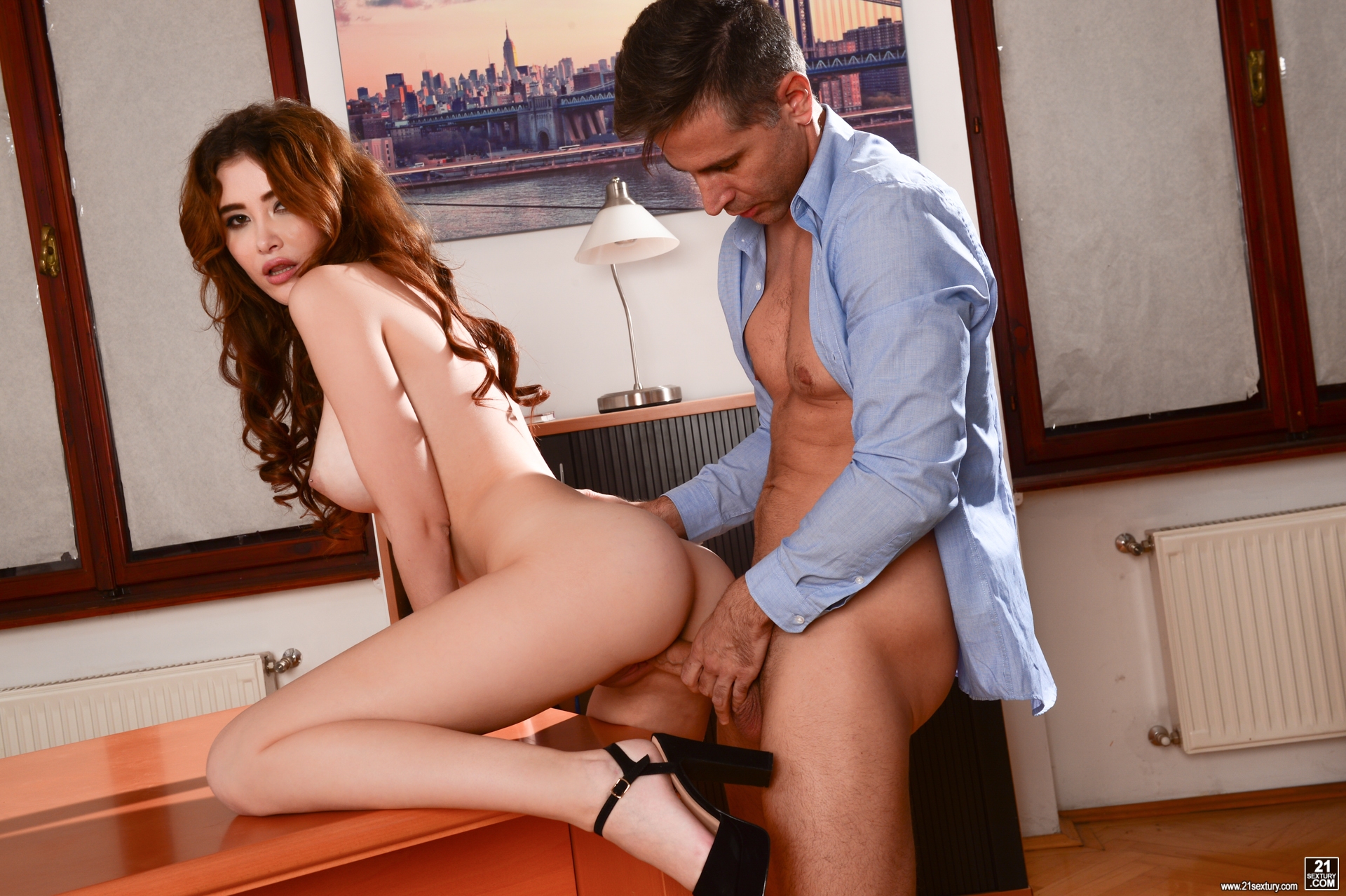 Killing Some Time: Gisha Forza, Toby - Gisha Forza is waiting for her dad to finish work. Bored, she goes into his coworker Toby's office. She seduces him by feeling up her body and flashing her tits. Tempted, he starts to undress her and he fucks her in the ass! This was the best way for her to kill some time.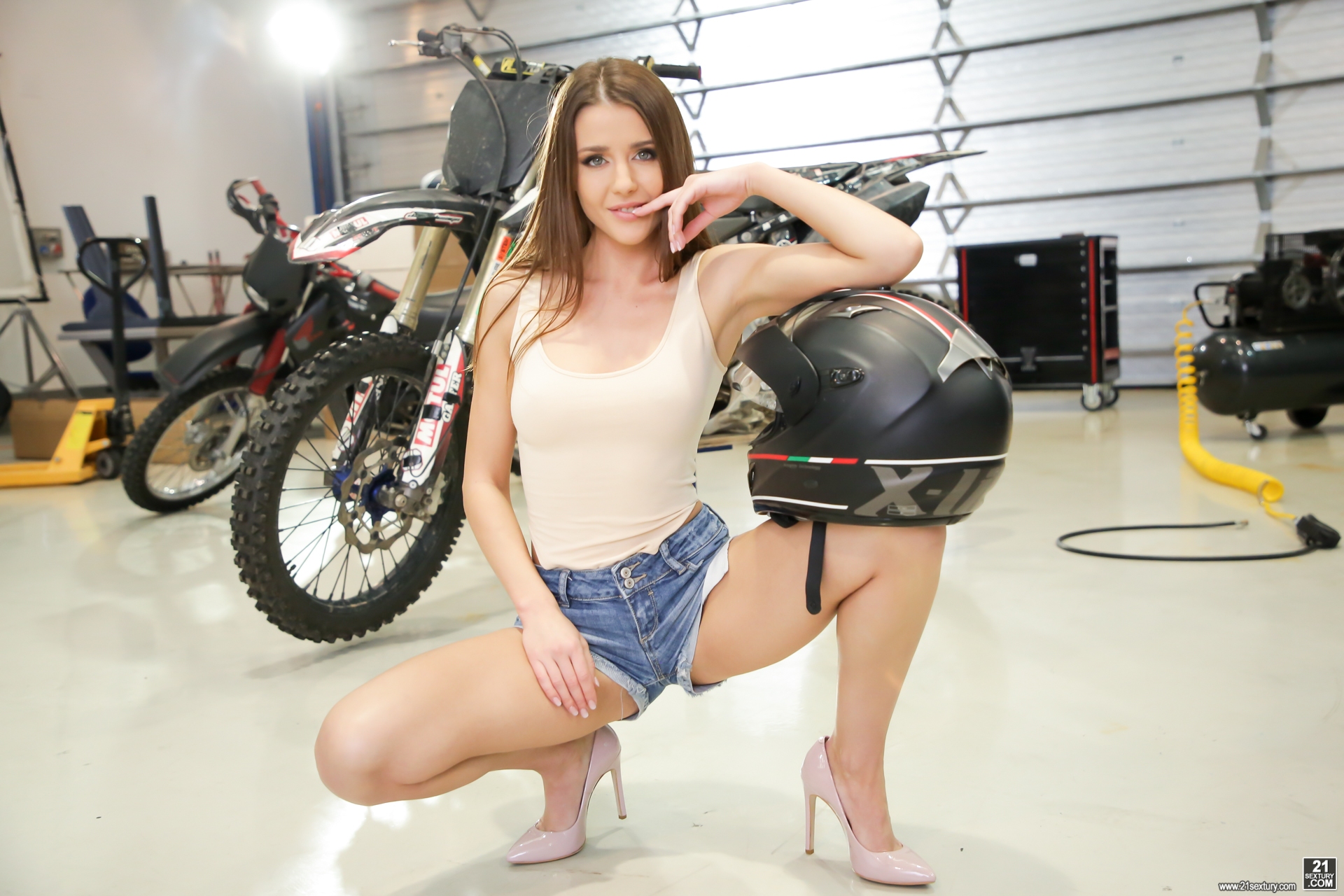 Miss Mesmerizing: Sybil, Kristof Cale - Gorgeous babe Sybil is at the bike shop teasing Kristof Cale with her sexy feet. It's not long before he is sucking on her toes. When the tension builds up, they fuck intensely till he covers her feet with his load.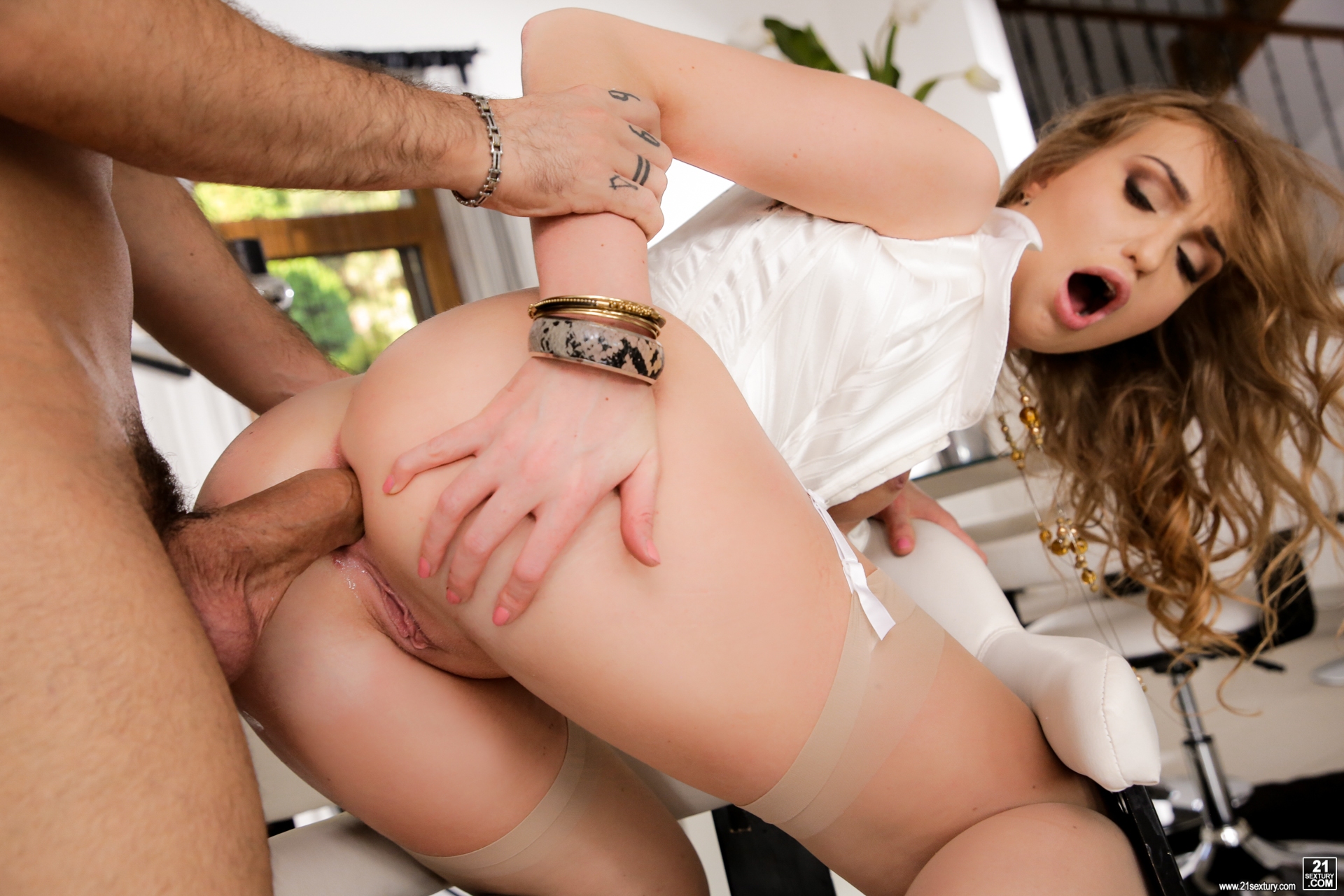 The Mistress And Her Prey: Liza Billberry, Raul Costa - Naughty Liza Billberry loves to be in control especially when her young lover Raul Costa comes by. She grabs his cock sucking and gagging on it. Liza bends over and spreads her cheeks open to get her asshole drilled. Raul pounds his throbbing cock deep in her ass, which makes her moan in pleasure. Then Raul blows his load all over Liza's face after her deep anal treatment.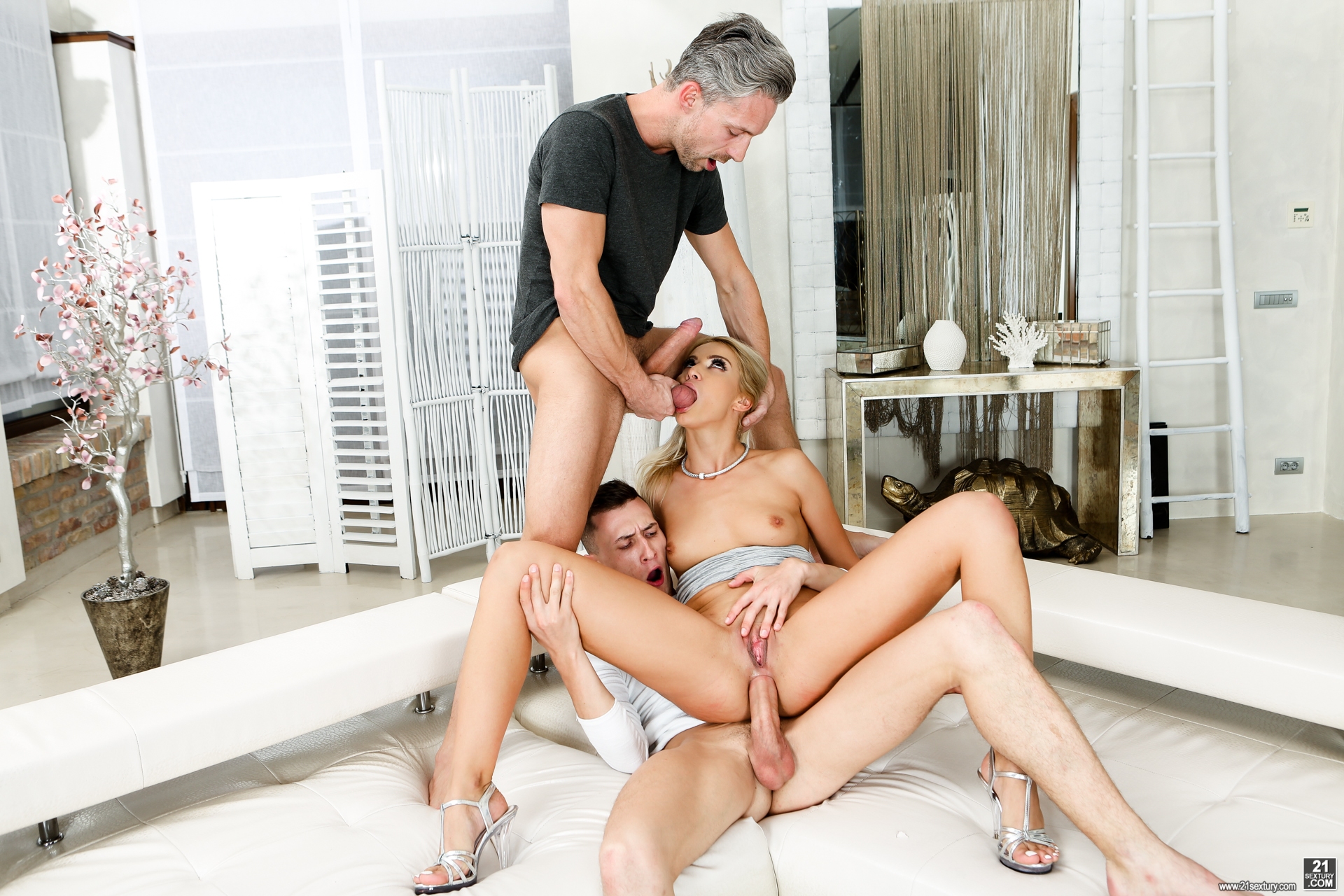 Calling The Boys: Cherry Kiss, Lutro, Charlie Dean - I want to suck the souls out of Charlie Dean and Lutro, ride their big hard cocks and have my two tight holes get destroyed! - Cherry Kiss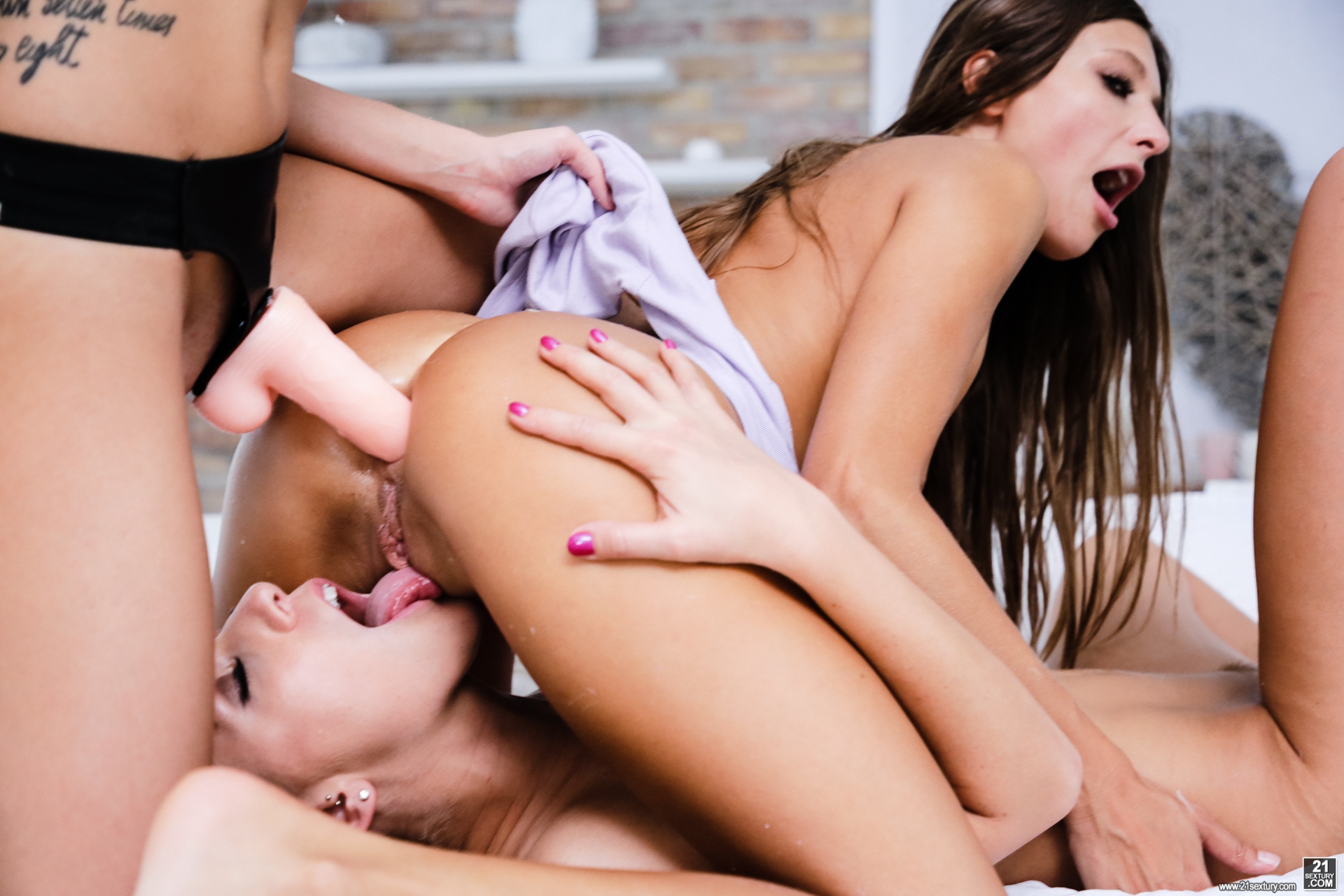 PJ Party Pillowfight: Alexis Crystal, Thalia Mint, Rebecca Volpetti - Alexis Crystal, Rebecca Volpetti and Thalia Mint are three best friends, they do everything together, sleep, play and love together. And sometimes they do all three at the same time. The best PJ party ever where assholes will be pounded by a huge strap on.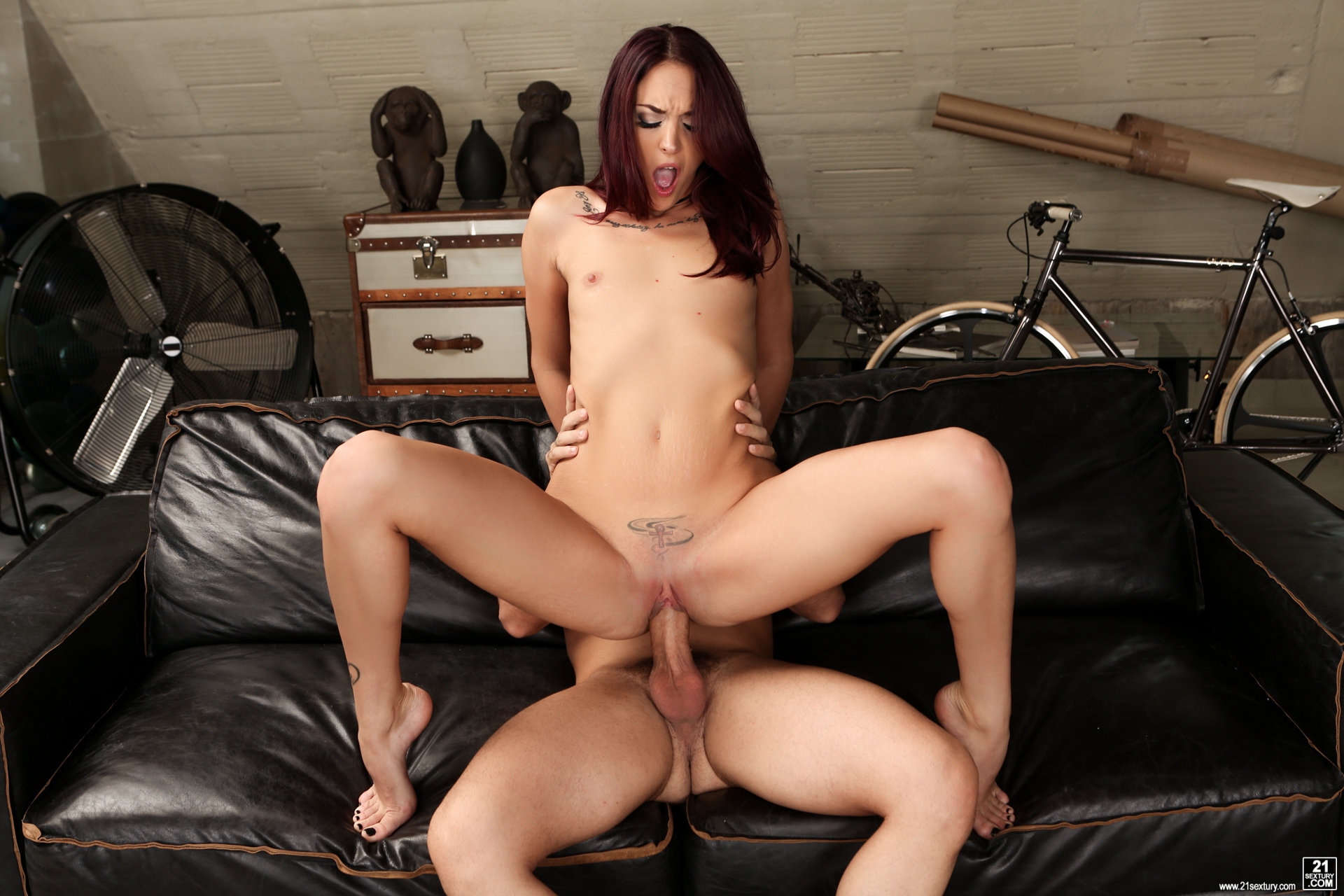 Look At Me: Lyen Parker, Raul Costa - Raul Costa is working but Lyen Parker is craving his attention and his cock! She shakes her ass in front of him and crawls towards him. Finally, he gives in and starts kissing her passionately. His dick is hard and ready to enter her eager holes!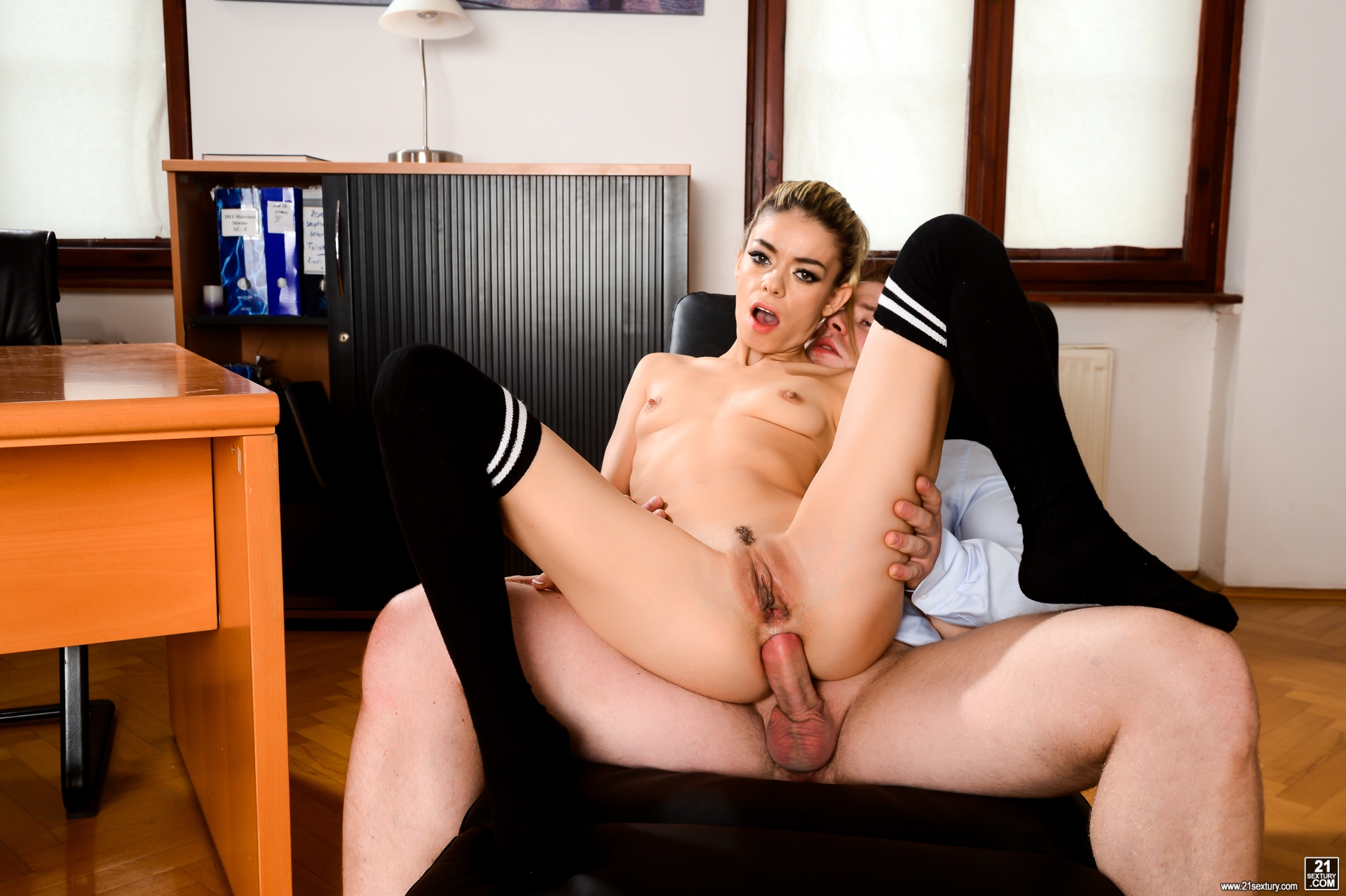 Getting Caught By MR. ROCKWELL: Ciara Riviera, Chad Rockwell - Naughty teen Ciara Riviera gets caught looking around Mr. Chad Rockwell's office. He decides to teach her a lesson with his big hard cock. Ciara wastes no time getting on her knees and sucking his throbbing cock. Chad then bends her over and pounds his hard cock deep in her asshole making her moan with pleasure. Ciara does a grade A job of fucking and gets reward of hot cum in her little mouth.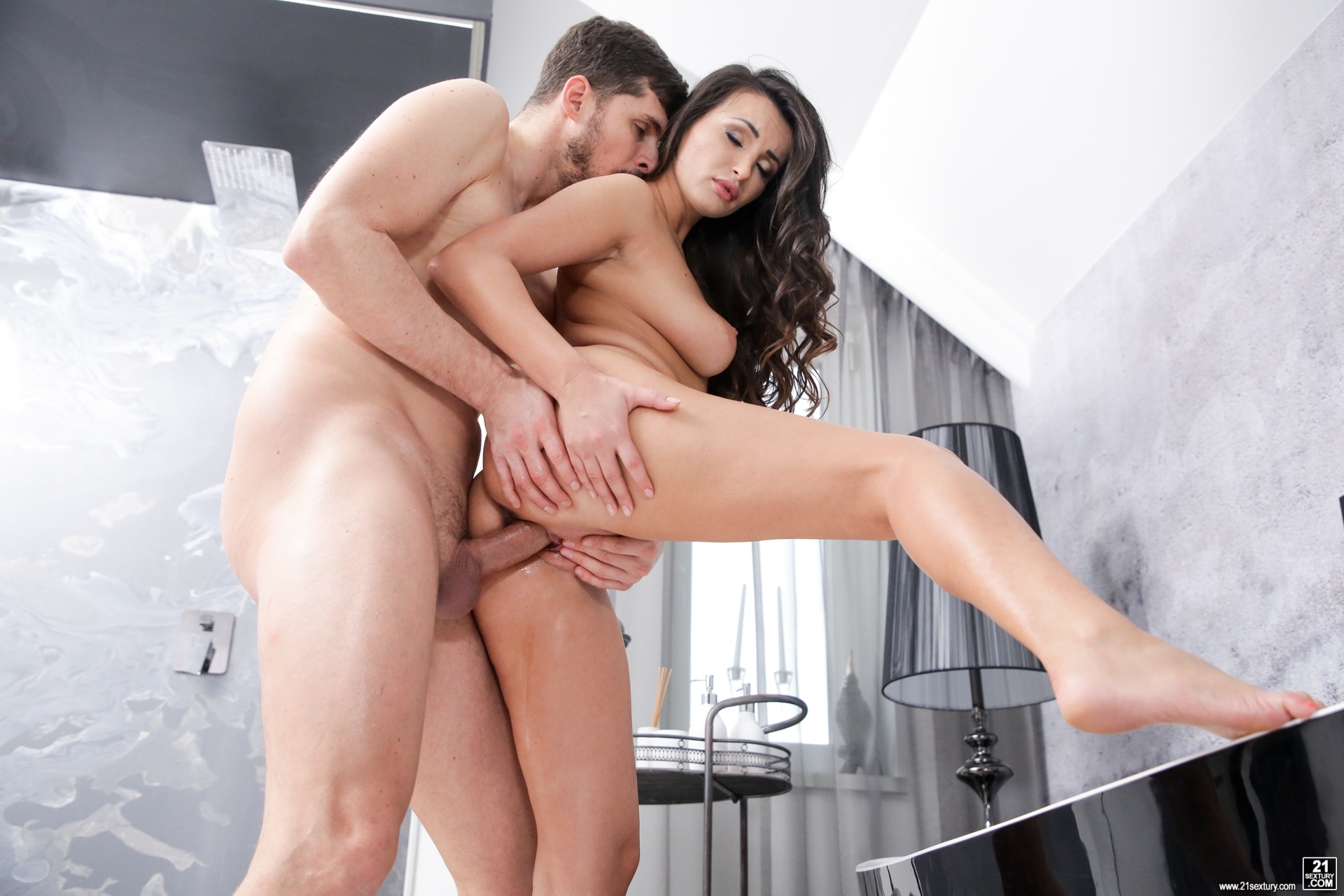 The Ways To Relax: Alyssia Kent, Kristof Cale - Alyssia Kent knows the many ways to relax. She can take a warm bubble bath or she can be pleasured by her man Kristof Cale. She chooses the latter and her man gets on his knees to suck on her pretty toes and lick her bare eager pussy!
Want some more? Check the site.
| | | |
| --- | --- | --- |
| | Older | Newer | |