[Click on the picture to see all the samples]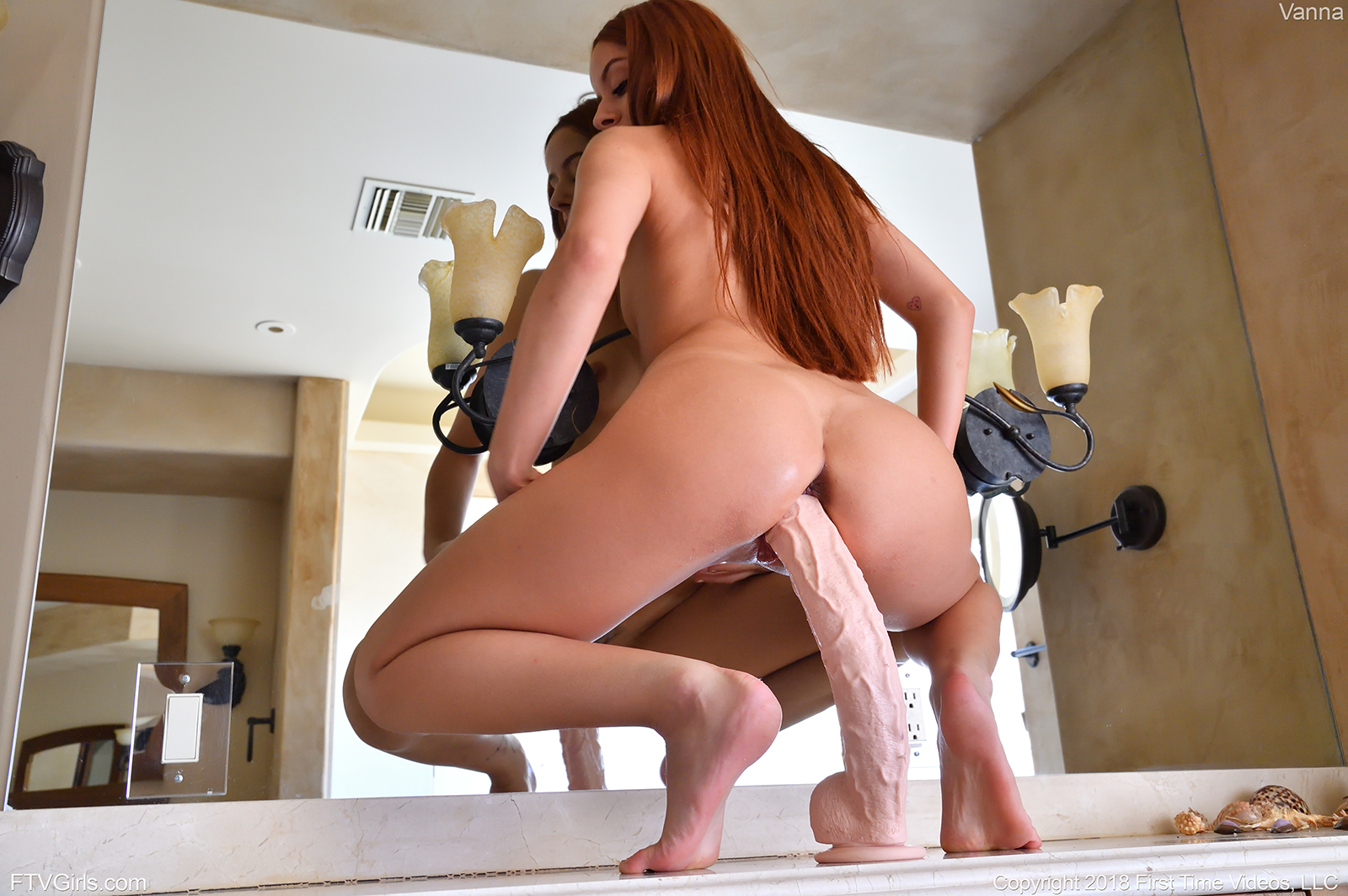 FTV Titan Toy - Vanna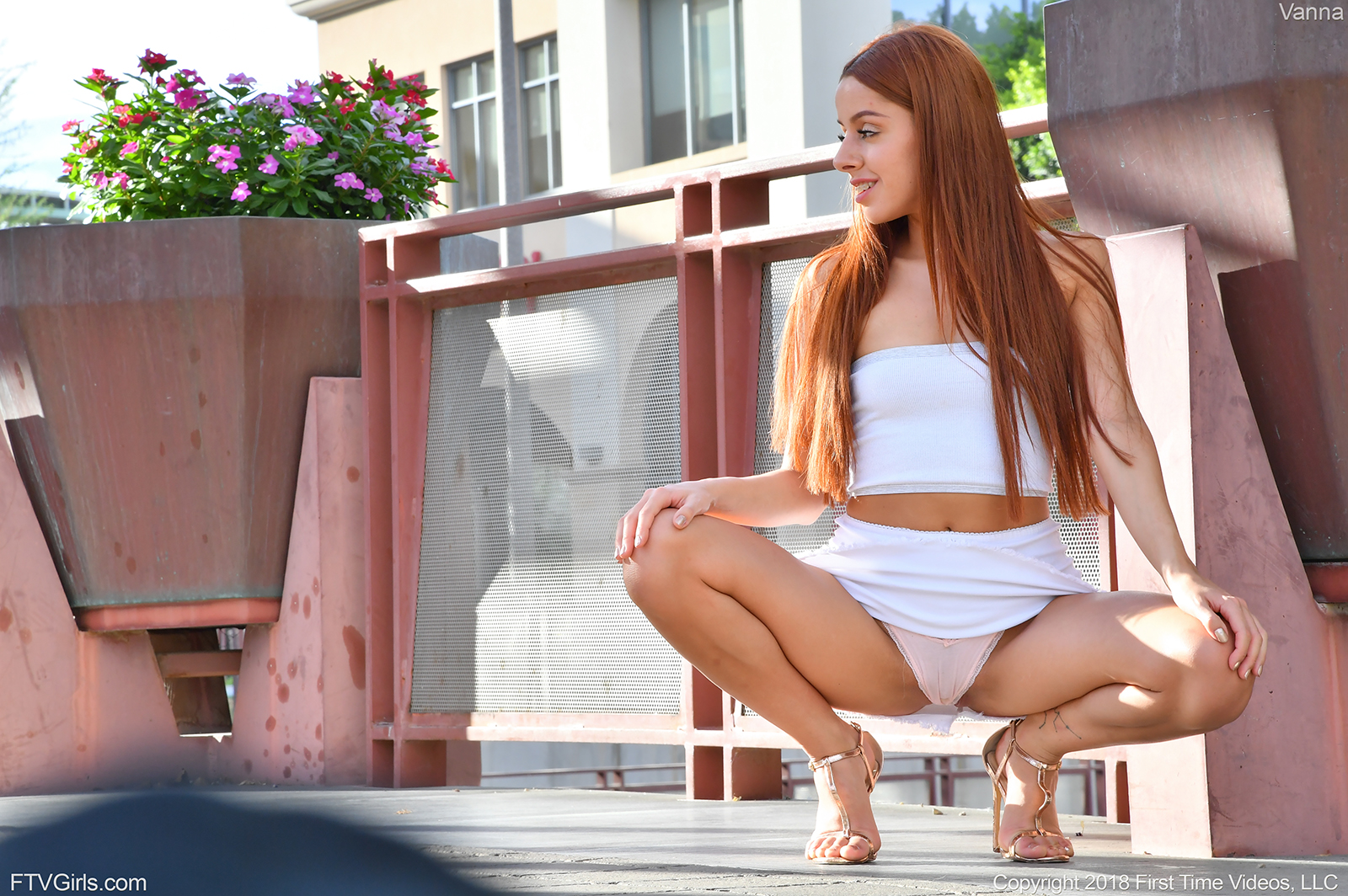 Sexy Modeling - Vanna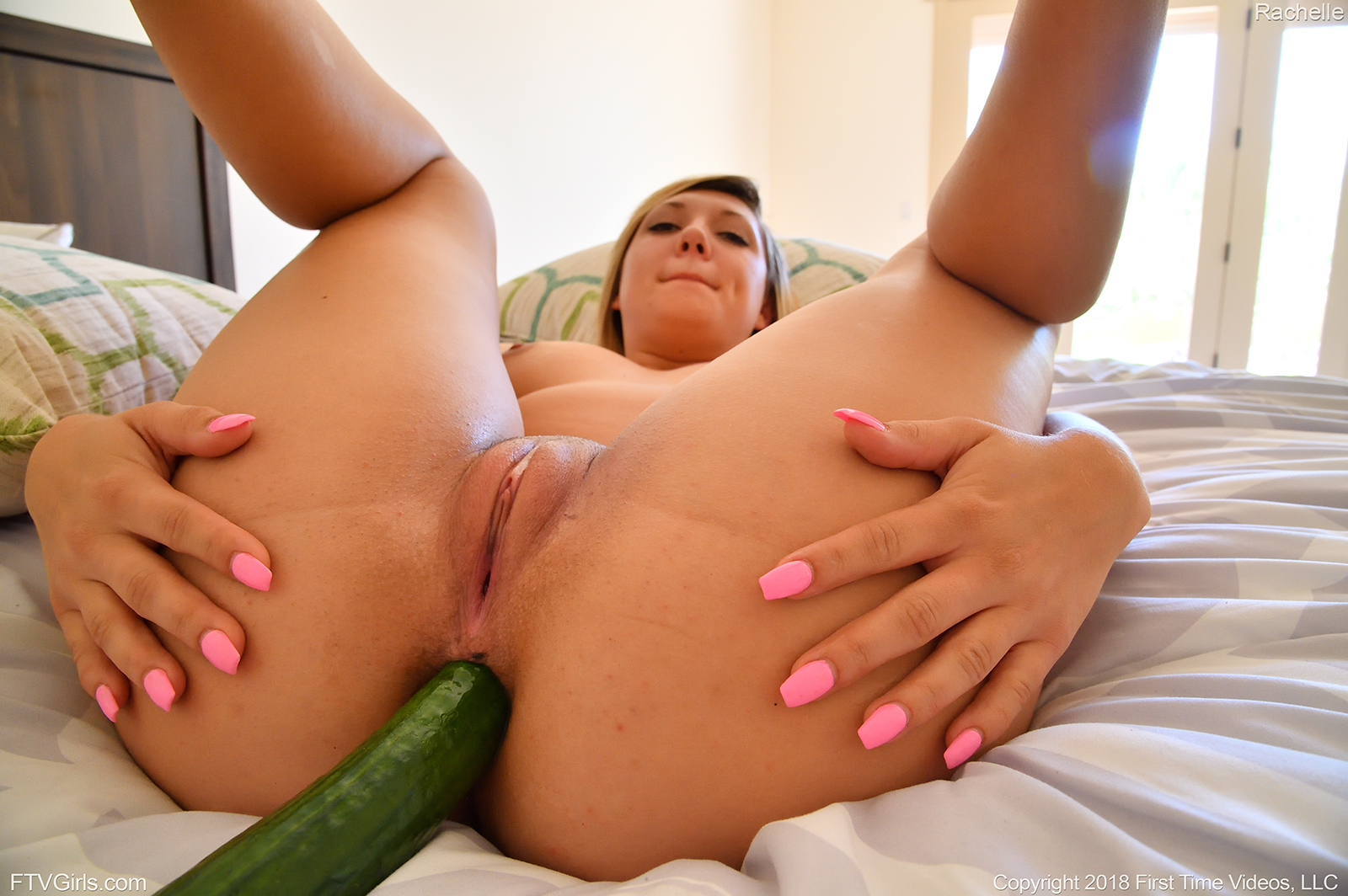 Pink Runner: Rachelle-II - If you have ever experienced a rave, then you know that its a place of zero judgement. Where you can just be yourself, let yourself be free and listen to amazing music surrounded by all your favorite people. Its my happy place. EDC in Las Vegas is one example of a rave music festival. I started raving almost 4 years ago, when a friend showed me what "hardstyle" is. Hardstyle is a genre of music and its just one of those genres where you can get all your emotions out. Music has always been apart of my life, my mom and my dad are both pretty young and always listened to the oldies and the new hits. They were the ones who emersed me into the music world. I did band and played percussion in middle school and highschool, and I also play piano and a little bit of guitar. My dad took me to my first concert when I was 7 years old and basically ever since then going to concerts have become a passion. I moved to Phoenix Arizona with my mom and dad when I was starting freshman year of highschool. It made me nervous at first to be in a new place and meet new people, but I soon made friends and some of them I am even still friends with. I have worked about 6 jobs in my whole life, I started at 16 years old, working as a waitress at Dennys. Now I work for UPS in the warehouse part time just to help pay for things while im still in school. One of my favorite jobs I worked at was a fitness center where I sold memberships, taught beginners yoga to people at the gym, and got to use the gym equipment whenever I wanted. It was a great job, but unfortunately didnt pay very well. I have a puppy named Kayzo, I named him after one of my favorite dj's. He's my best friend and he is so goofy looking but so cute.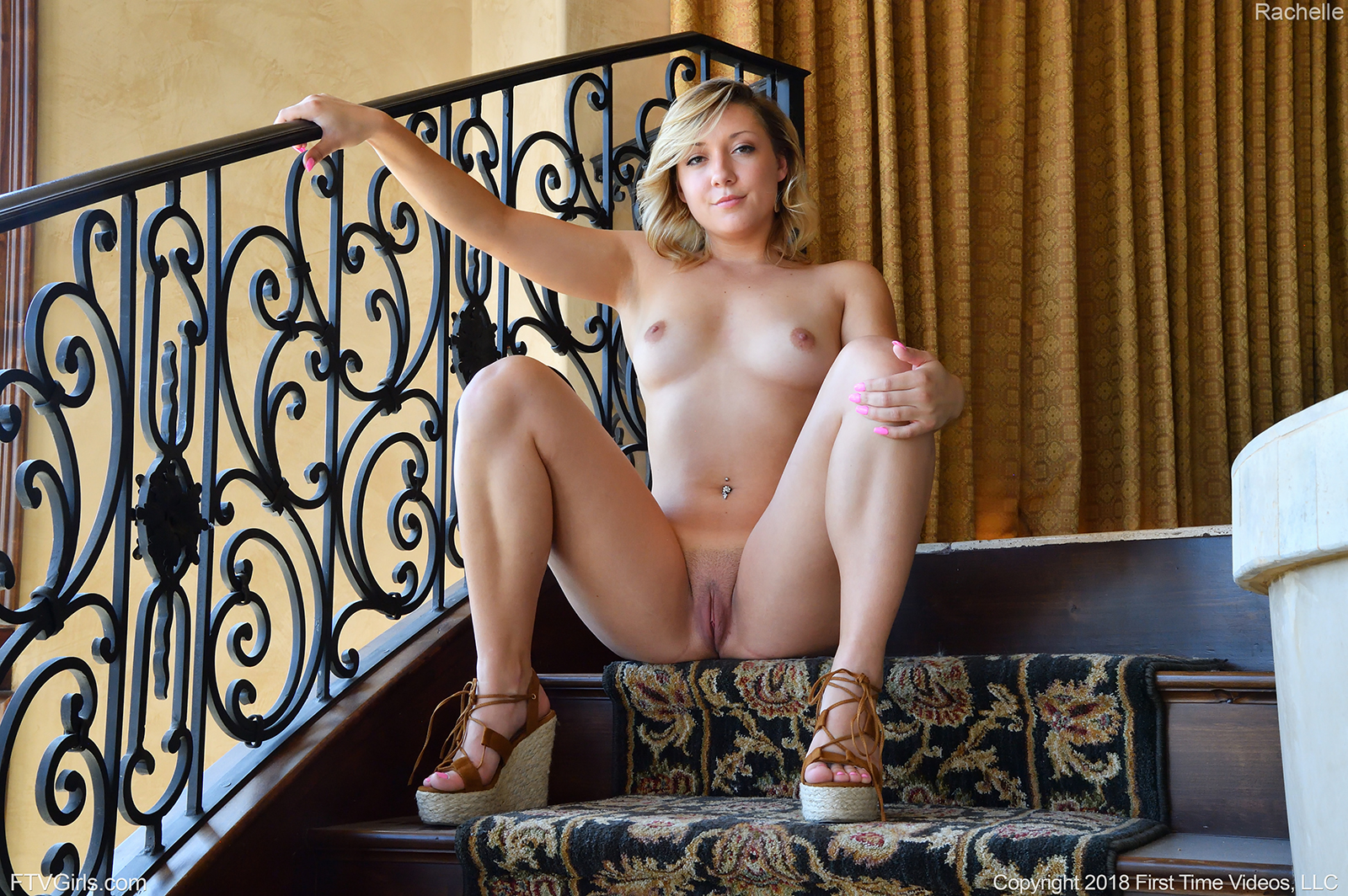 Exploring Her Figure - Rachelle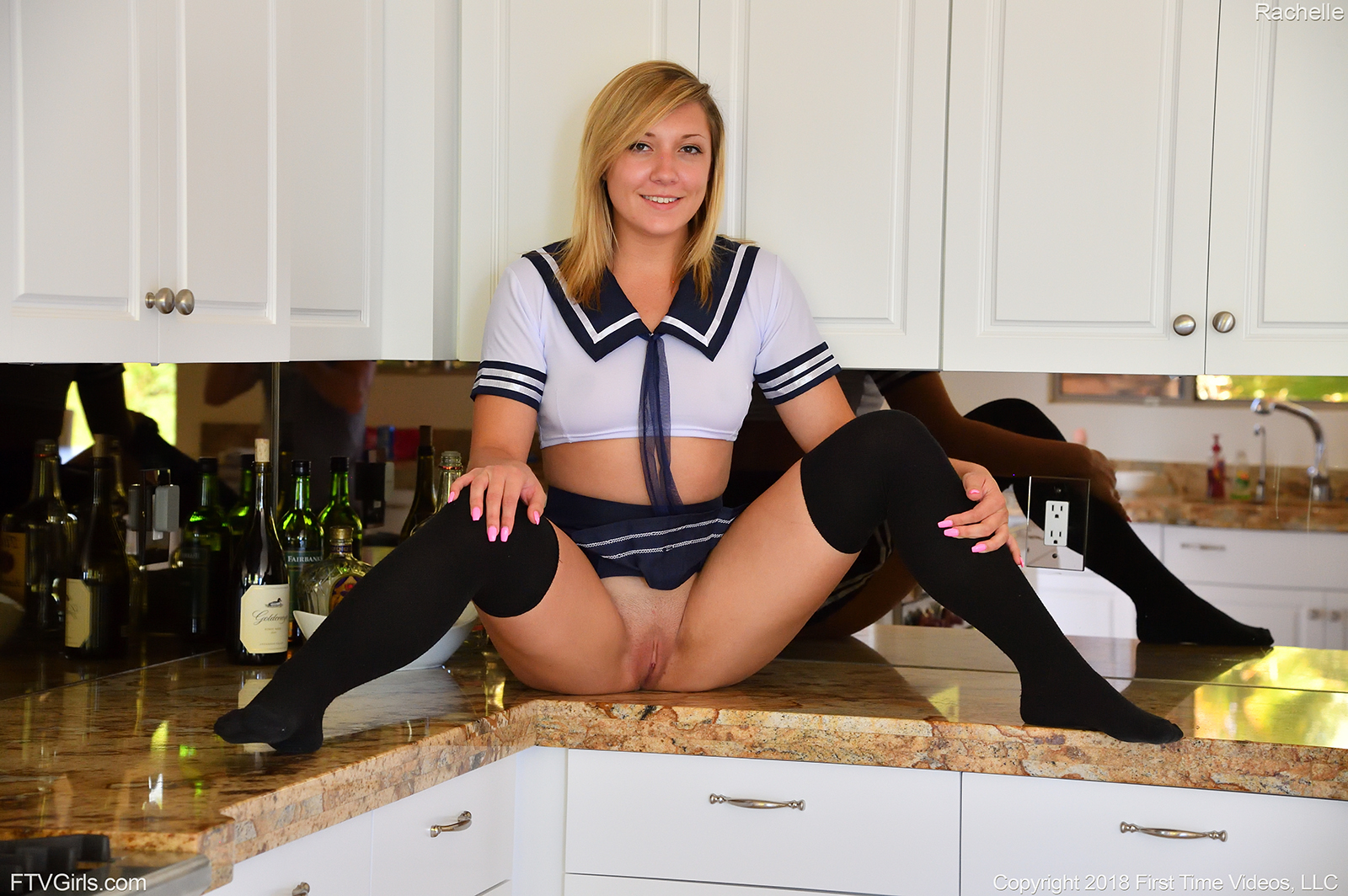 Active Fun Girl - Rachelle-II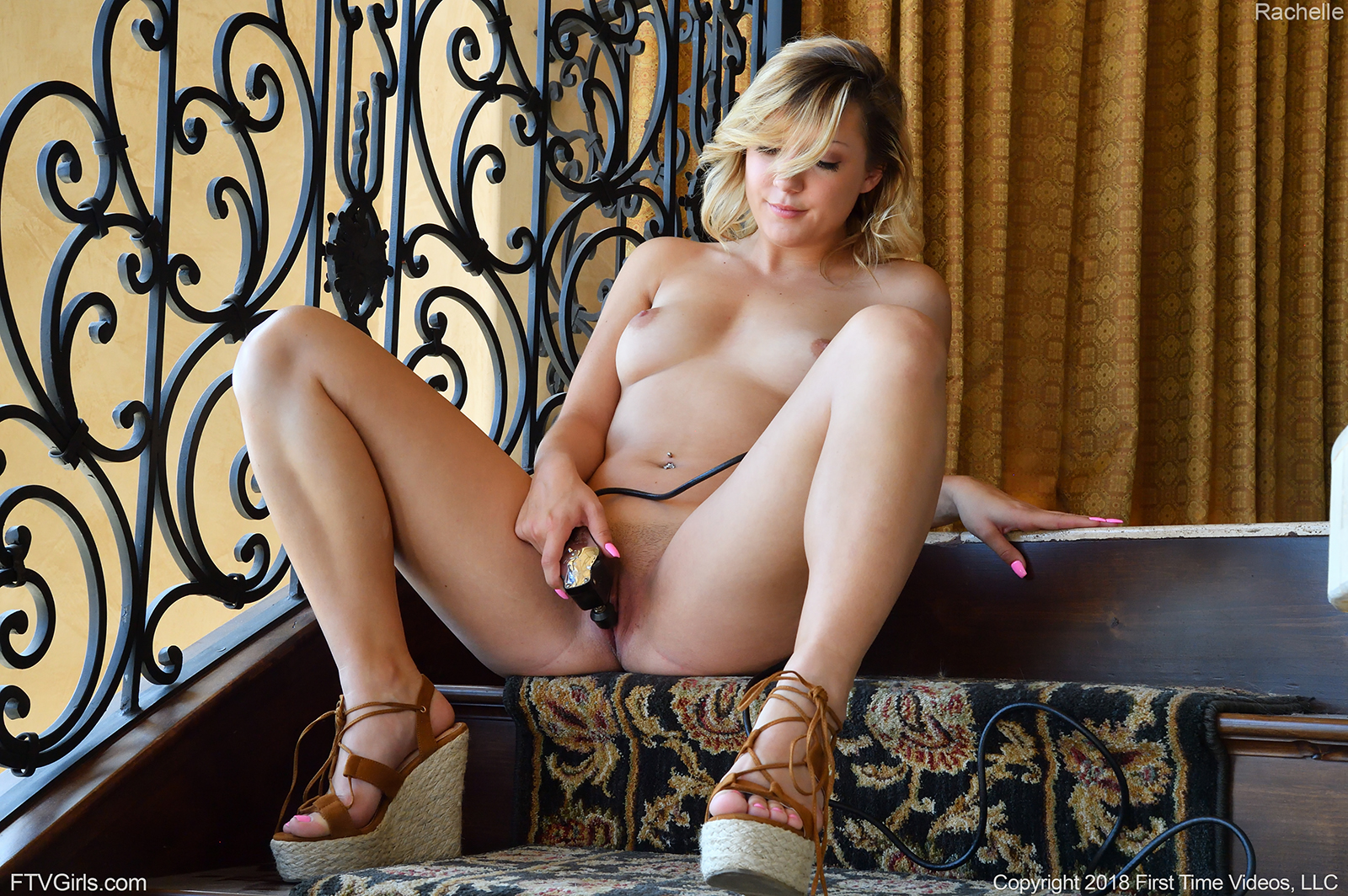 Passive Sexuality - Rachelle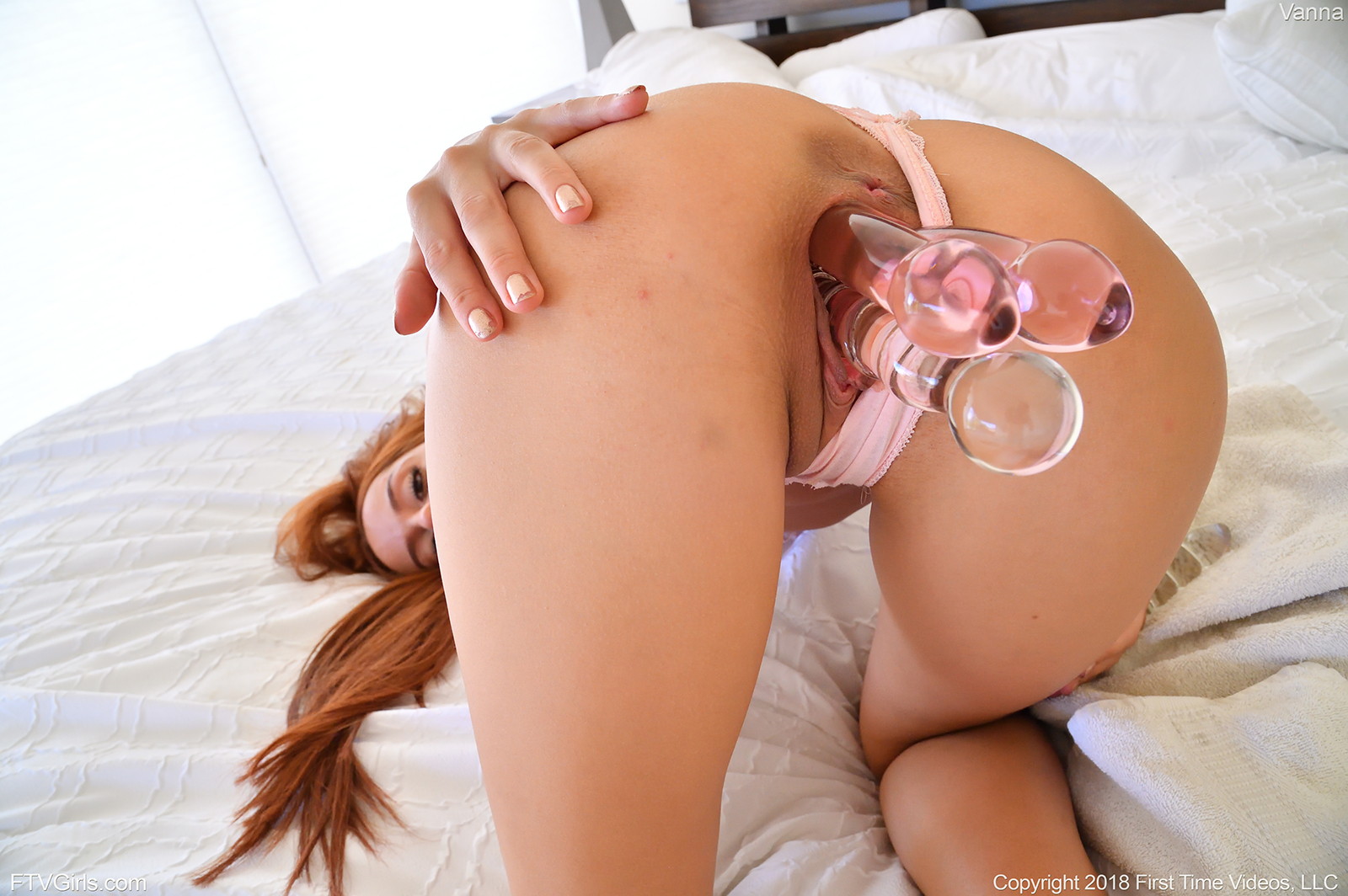 Multi Insertions: Vanna - Hello sexy people. My name is Vanna. I was born and raised in Miami Florida, the sexiest city in the US, and I am nineteen years old. Before I got into the world of adult films, I was a former ballet dancer of 8 years. I went to a performing and visual arts high school where I spent half of my day learning regular school subjects, and the other half of my day studing classical ballet and modern dance. I always loved dancing ballet, but I knew from a very early age that I was a very sexual person. I had always wondered what it would be like to dance naked in tall high heels as opposed to tutu's and pointe shoes. It was a fantasy of mine that I always kept secret until after I graduted high school. Two months after I turned eighteen, I decided I wanted to experience for myself the fantasy that was always on my mind, so I went to the best nude strip club in Miami and I fell in love instantly. I absolutly loved the feeling of dancing nude on stage while adoring men showered me in money. The best part was meeting so many intersting and cool people from all walks of life. I quickly realized that dancing as an exotic dancer was making me much more money than I would ever make dancing for a ballet company. So I abandoned ballet, and became a full time exotic dancer. after a few months of dancing, I saved up a lot of money and decided to move to the united kingdom to live with my family over. I have been living there for the past year, but i have found it to be very boring and dreary. so now i am moving to los angeles to fully pursue a carrer as an adult film actress.
Flexible Down There: Vanna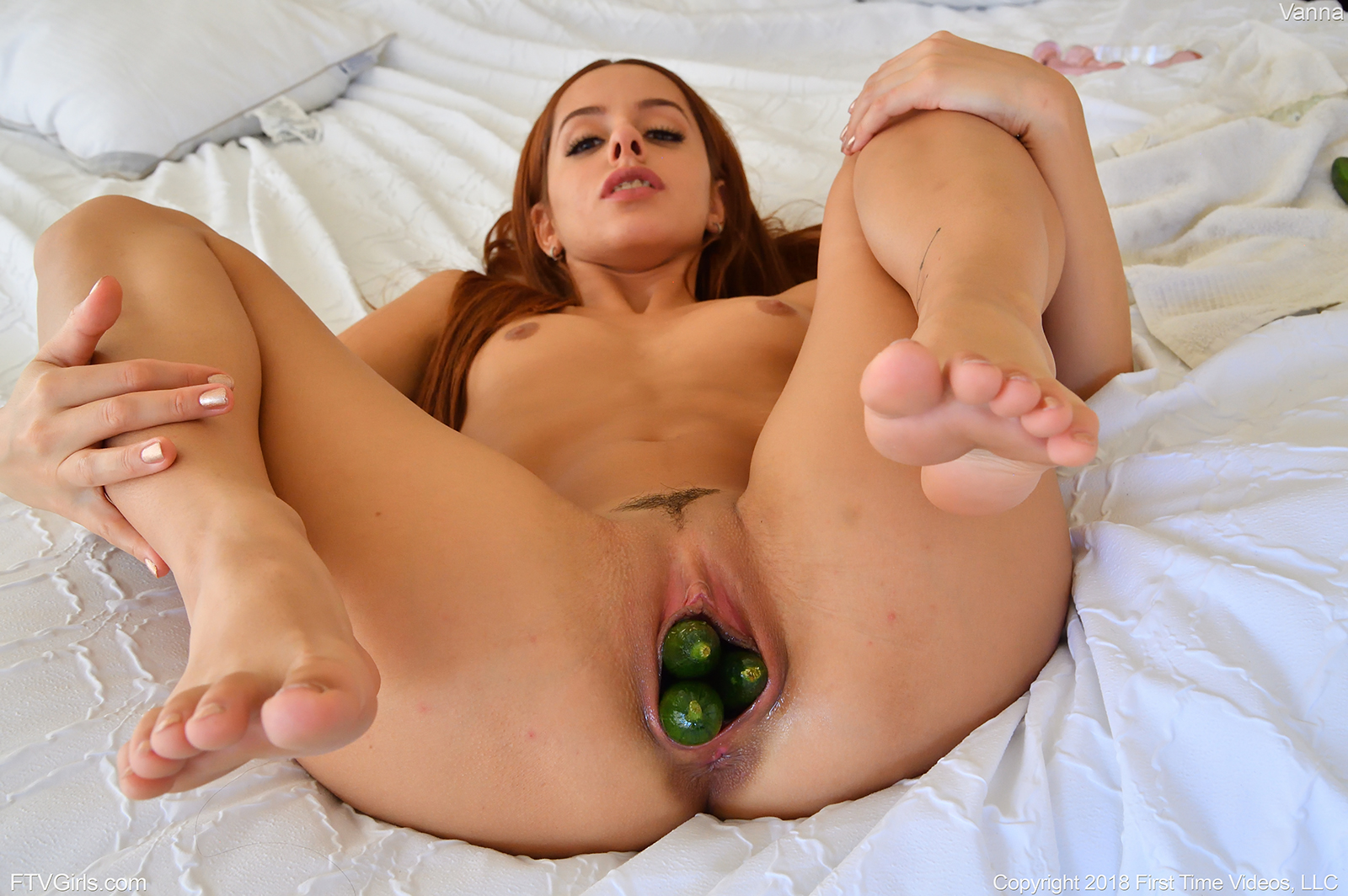 Penetrating In Threes - Vanna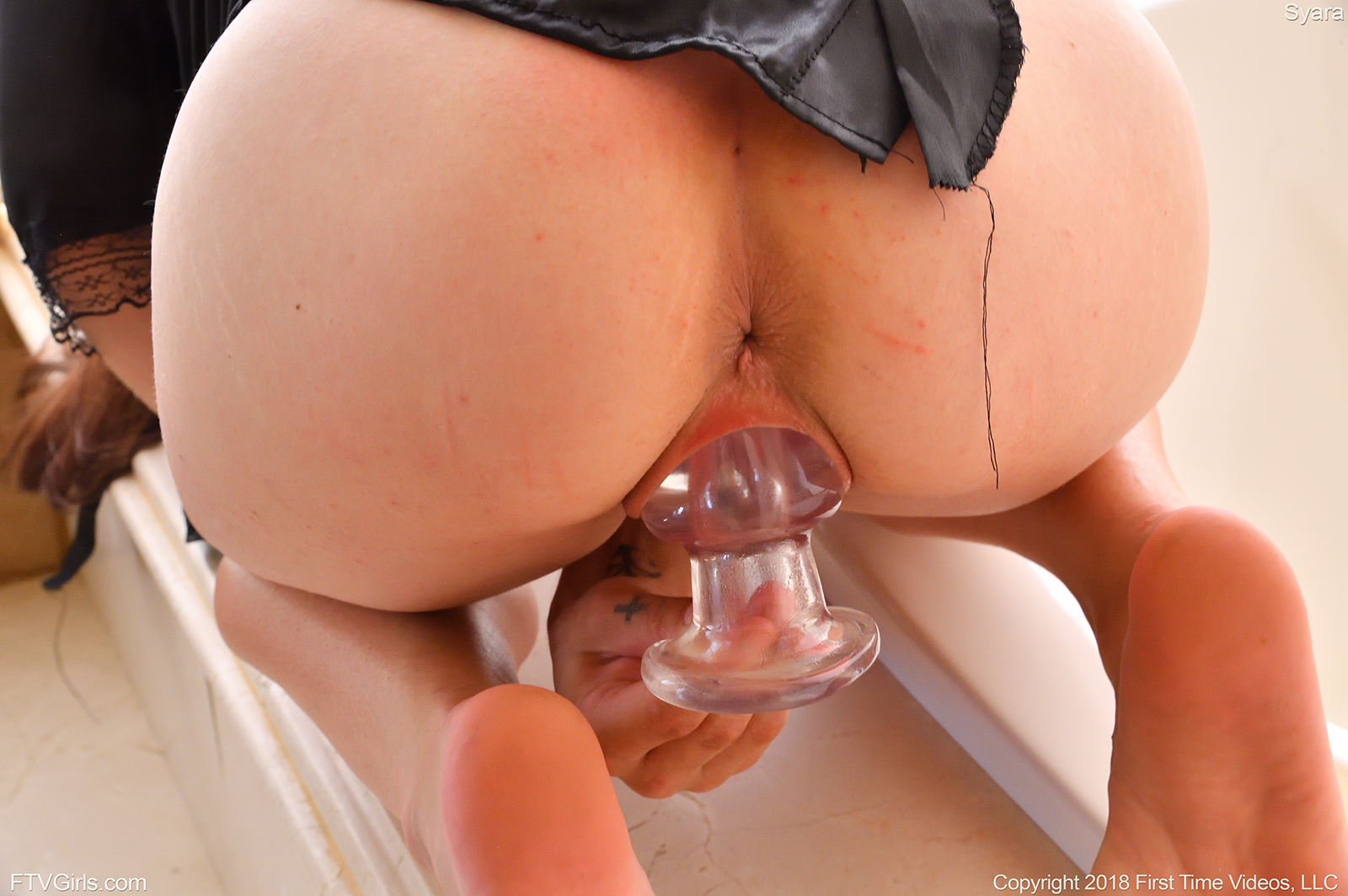 Little Gaper: Syara - She was flying in from Detroit, and she works at a fast food joint. From the start, she would tell me that she loved big penises and fucking, so I hoped that she would be able to do big toys. On the downside, she was very awkward everytime the camera turned on, nor could she take instruction properly, so without me talking to her every five seconds, she would stiffen up. I even told her that I shouldn't be talking this much, as she needs to be doing the talking and 'flowing' with the camera, but it wasn't going to happen. She masturbates with her fingers, having a squirting orgasm, but I think at the end there she doesn't like the squirting (she is uncomfortable with the fact that she gets wet down there, doesn't like her how juices). Straight to the biggest new toy I got, the FTV Blue Titan, which she takes the head in, then an attempted fist. So I picked a large vibrating dildo, which is about Big Ten Toy sized, and let her fuck herself with it. She did enjoy that quite a bit, and got squirting wet again. A second camera angle gets the views as well on clip7, but not the orgasm. Notice her long labia and prominent clit, which makes for good closeup video for those of you who like long labia and stretching/playing with them. She's also a natural gaper, with good views of her vagina as she spreads & opens herself up. The theme continues in the bathroom, where she does more gaping, then uses a 'gape cone' and takes the whole thing down to the base. As petite as she is, she definitely can take big & long. That leads to a Big Ten Toy ride, her taking it down 9 inches, and her wanting to masturbate again, squirting on the counter, but getting awkward when she gets it on herself. So cooling down and 'cleaning' up in the pool, I make it another quick shoot where she stretches and plays with her long labia.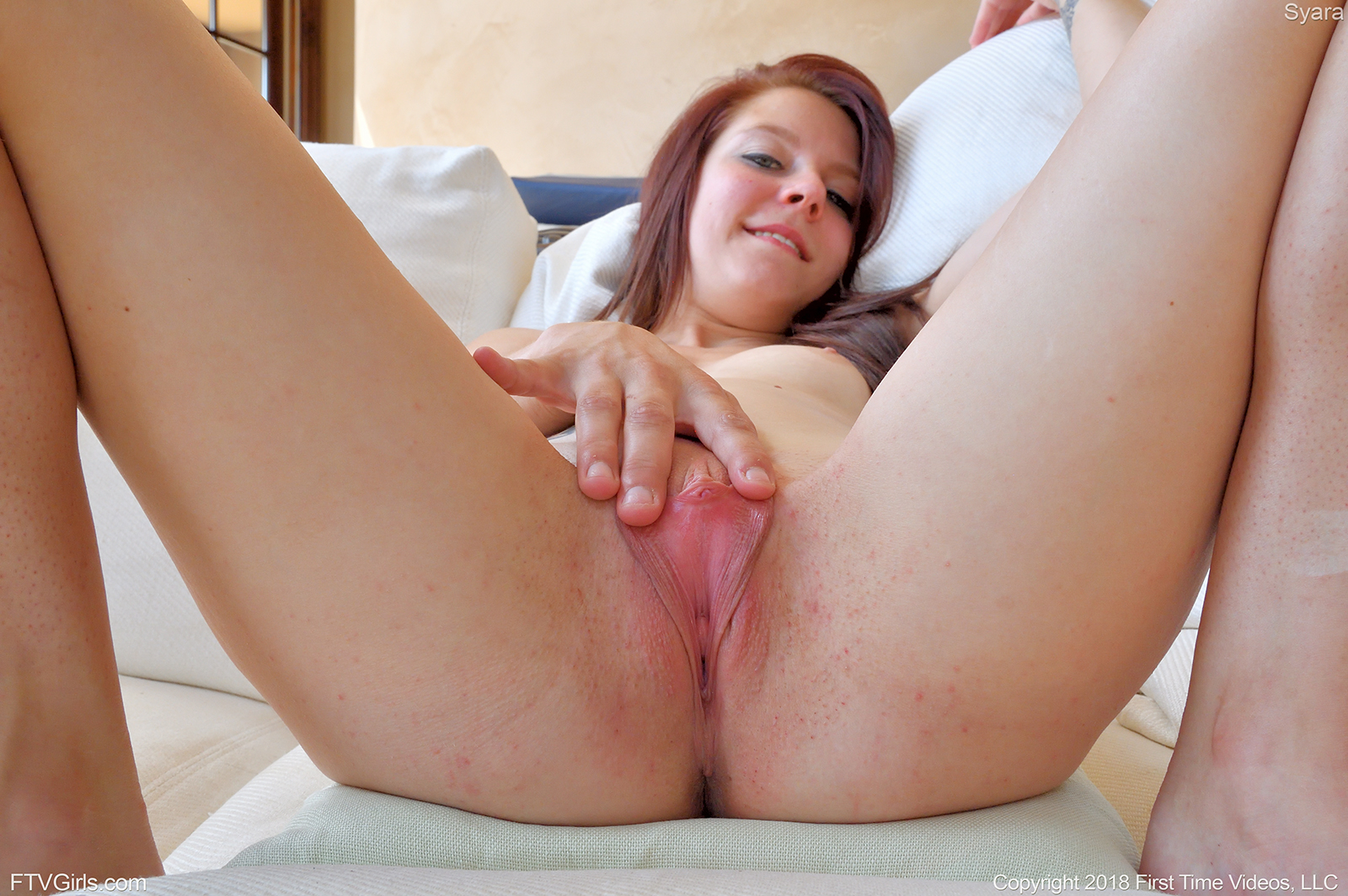 Her Flexible Privates - Syara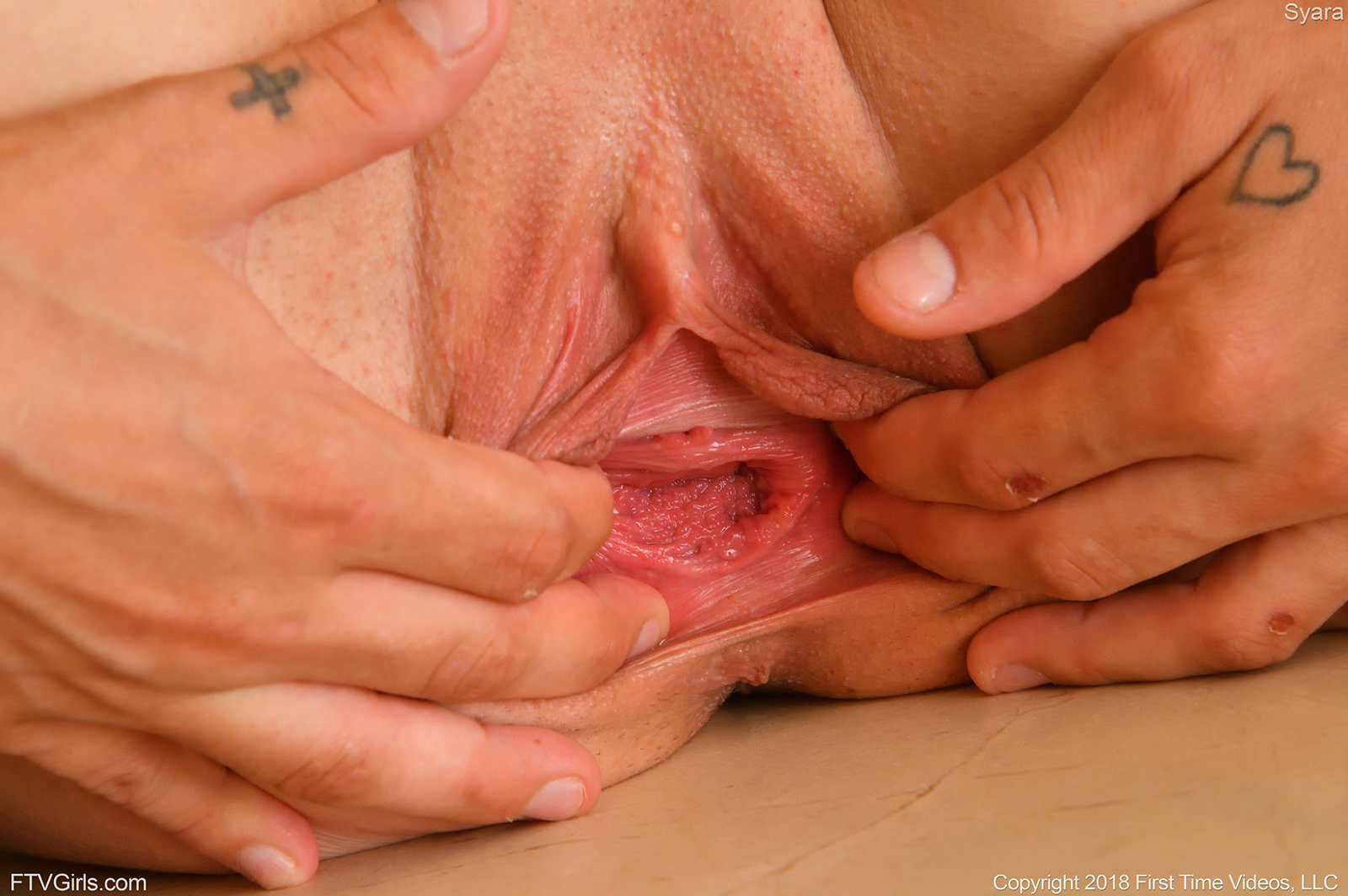 Stretched Wide - Syara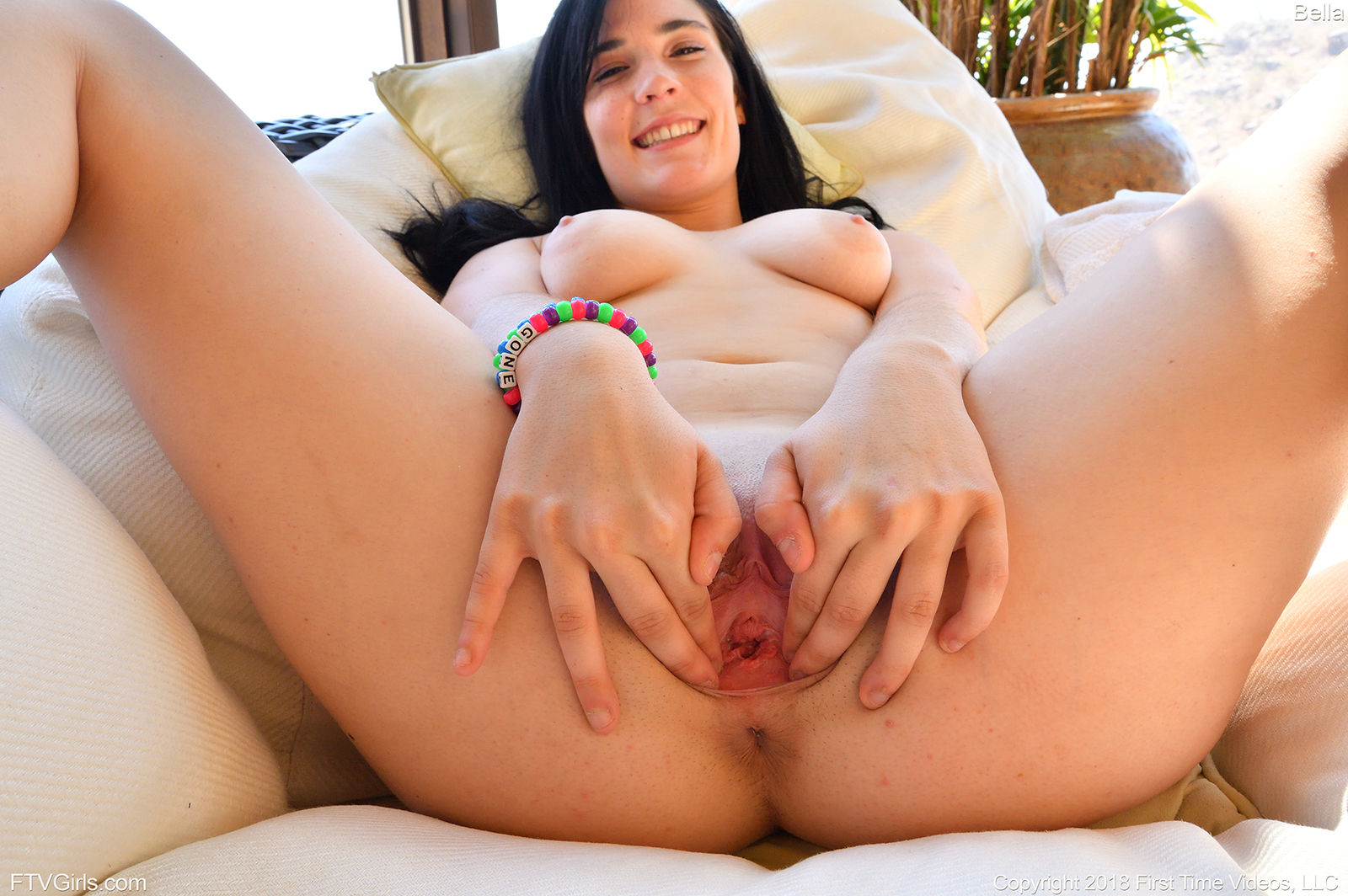 Getting Closer - Bella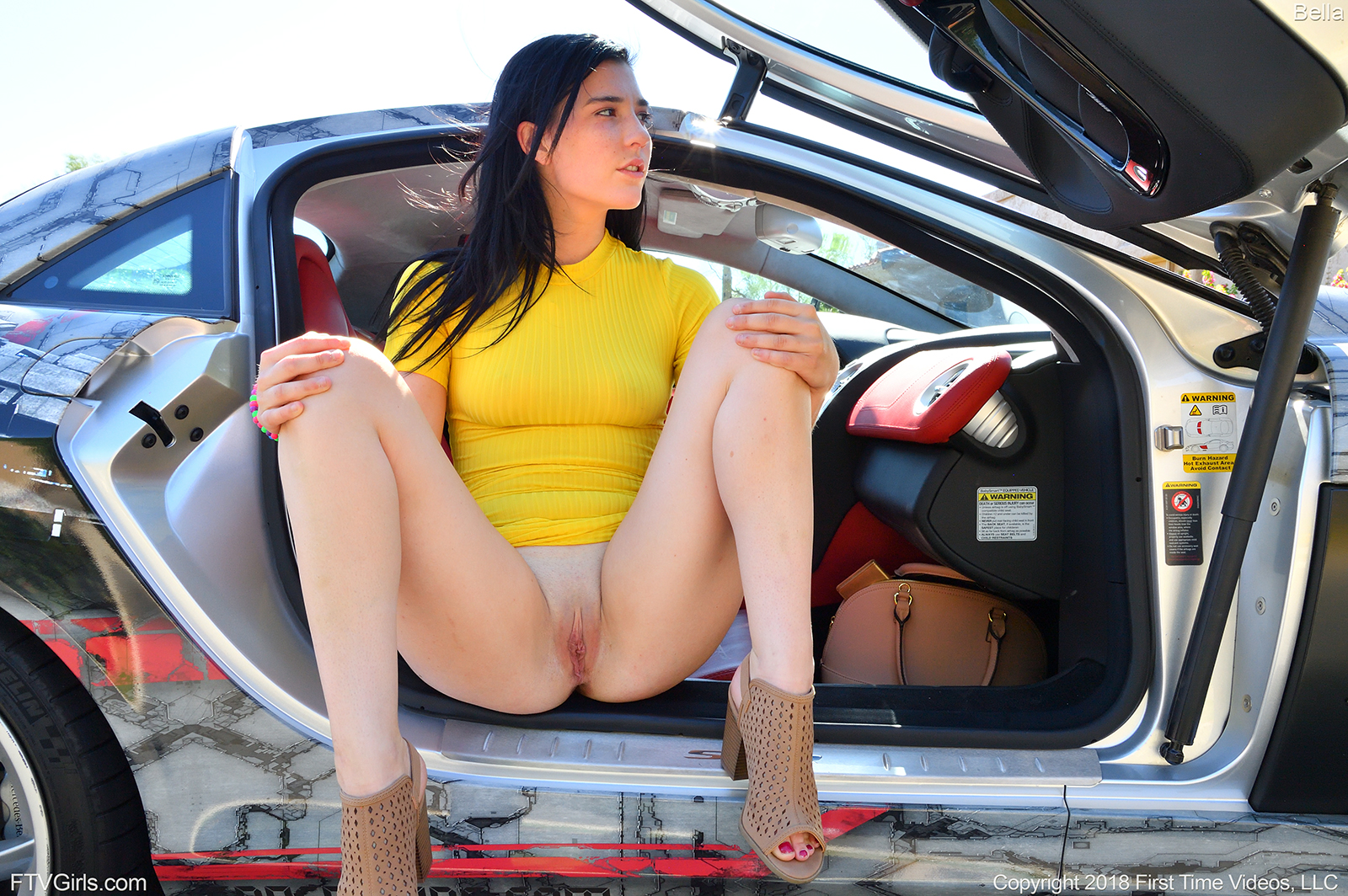 A Sexy Introduction - Bella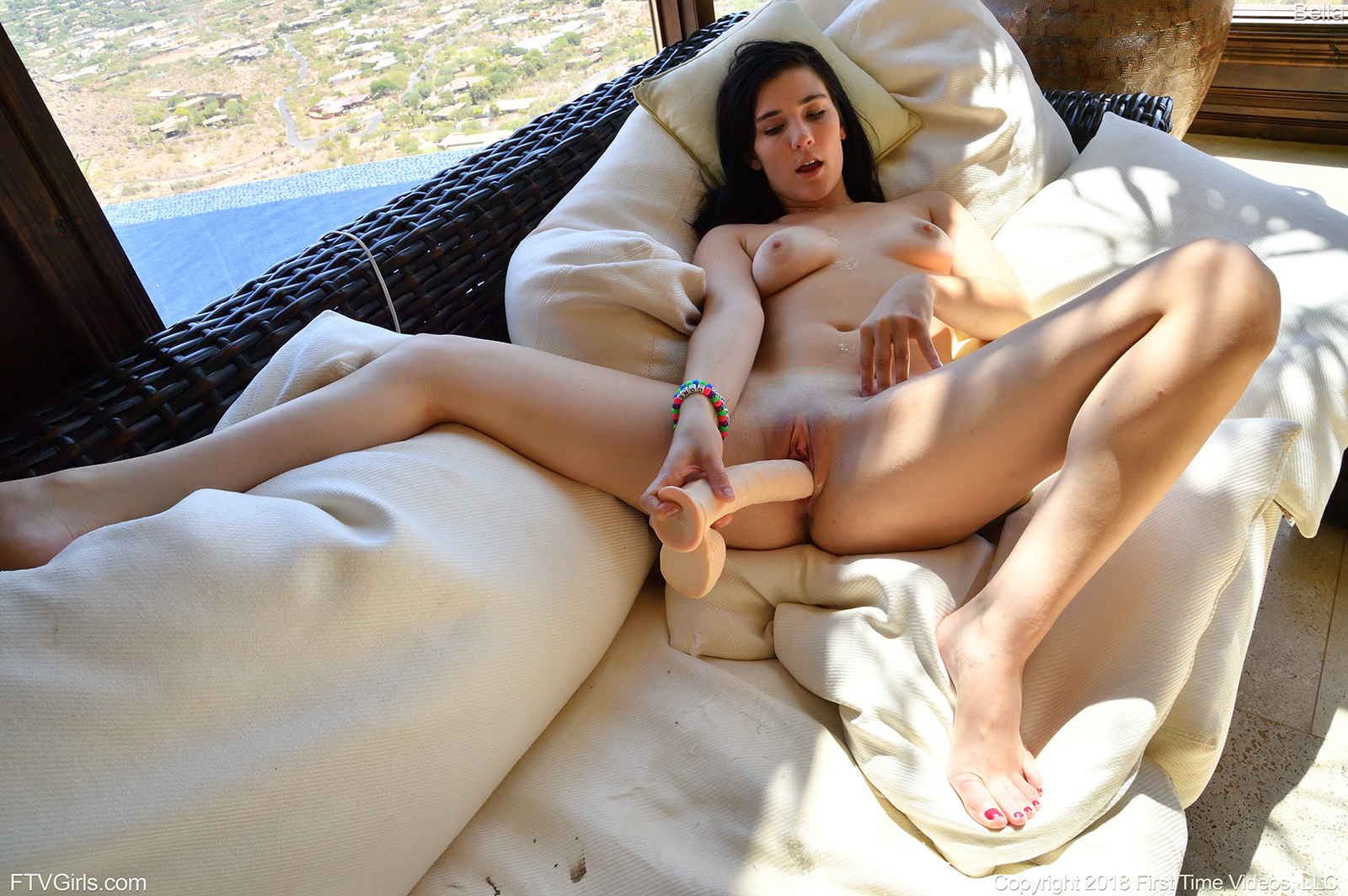 Fun and Confident - Bella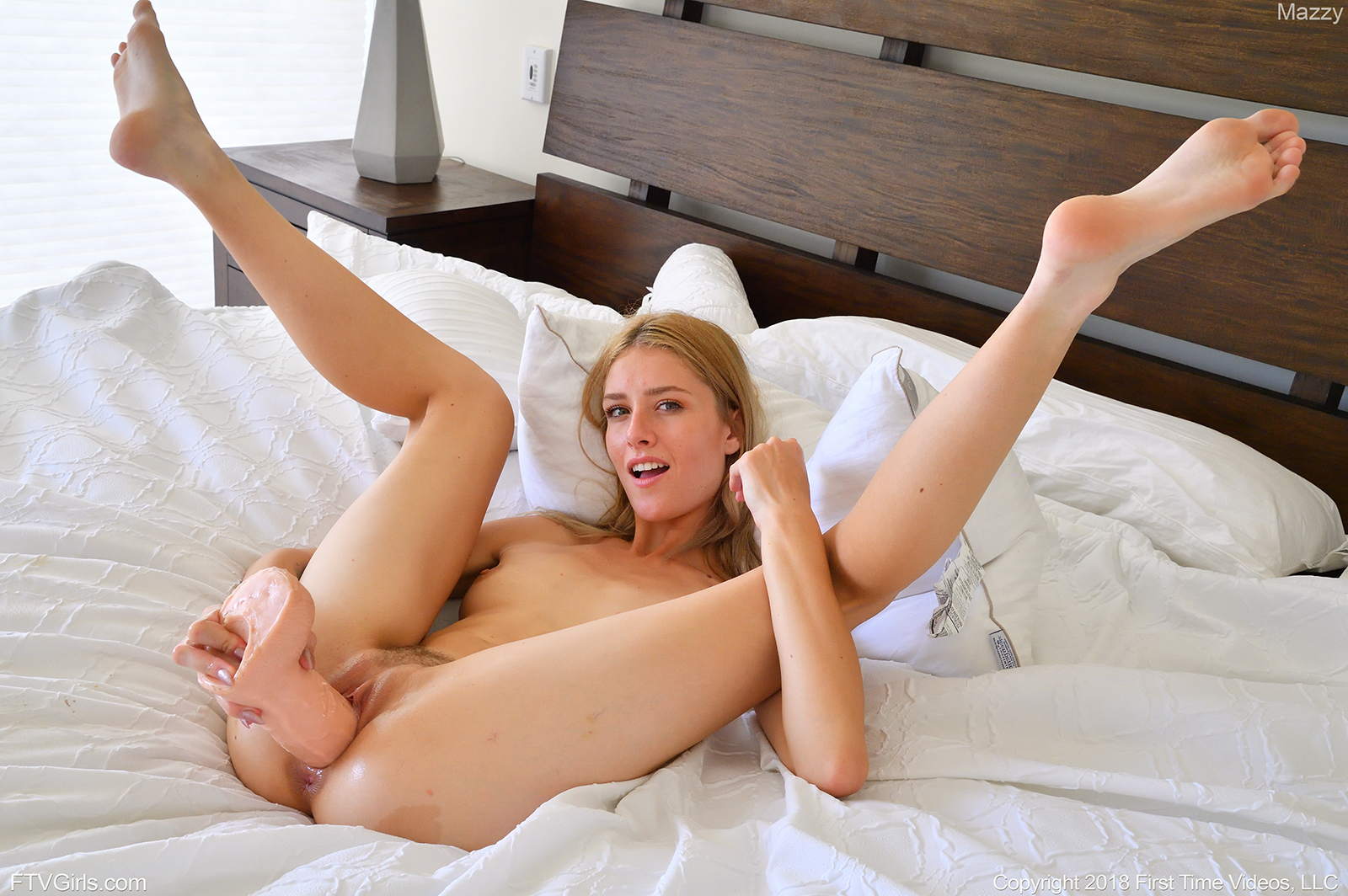 Big Toy Penetration: Mazzy-II - I love music. I can sing, play guitar, violin and drums.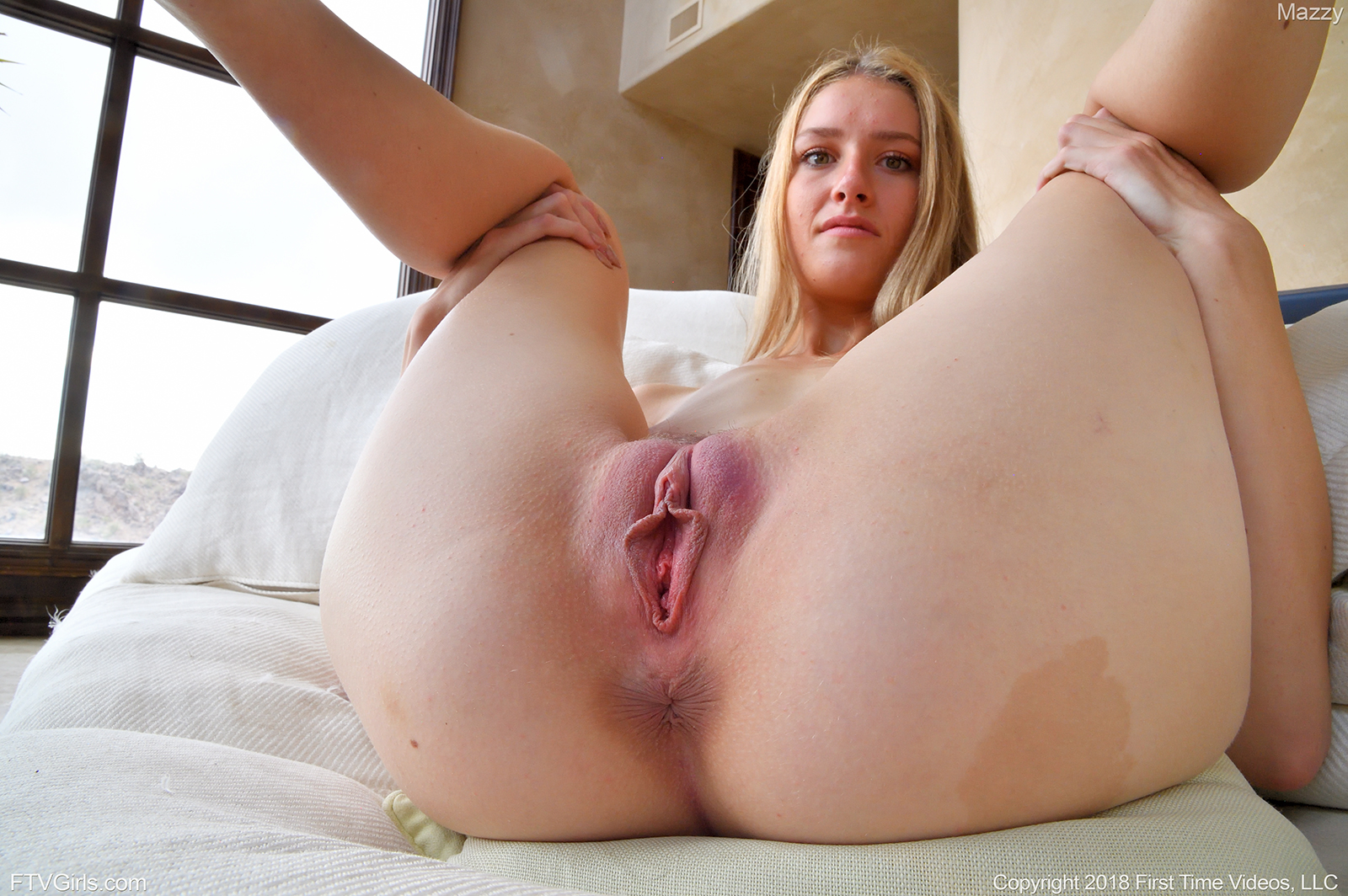 Six Foot Poser - Mazzy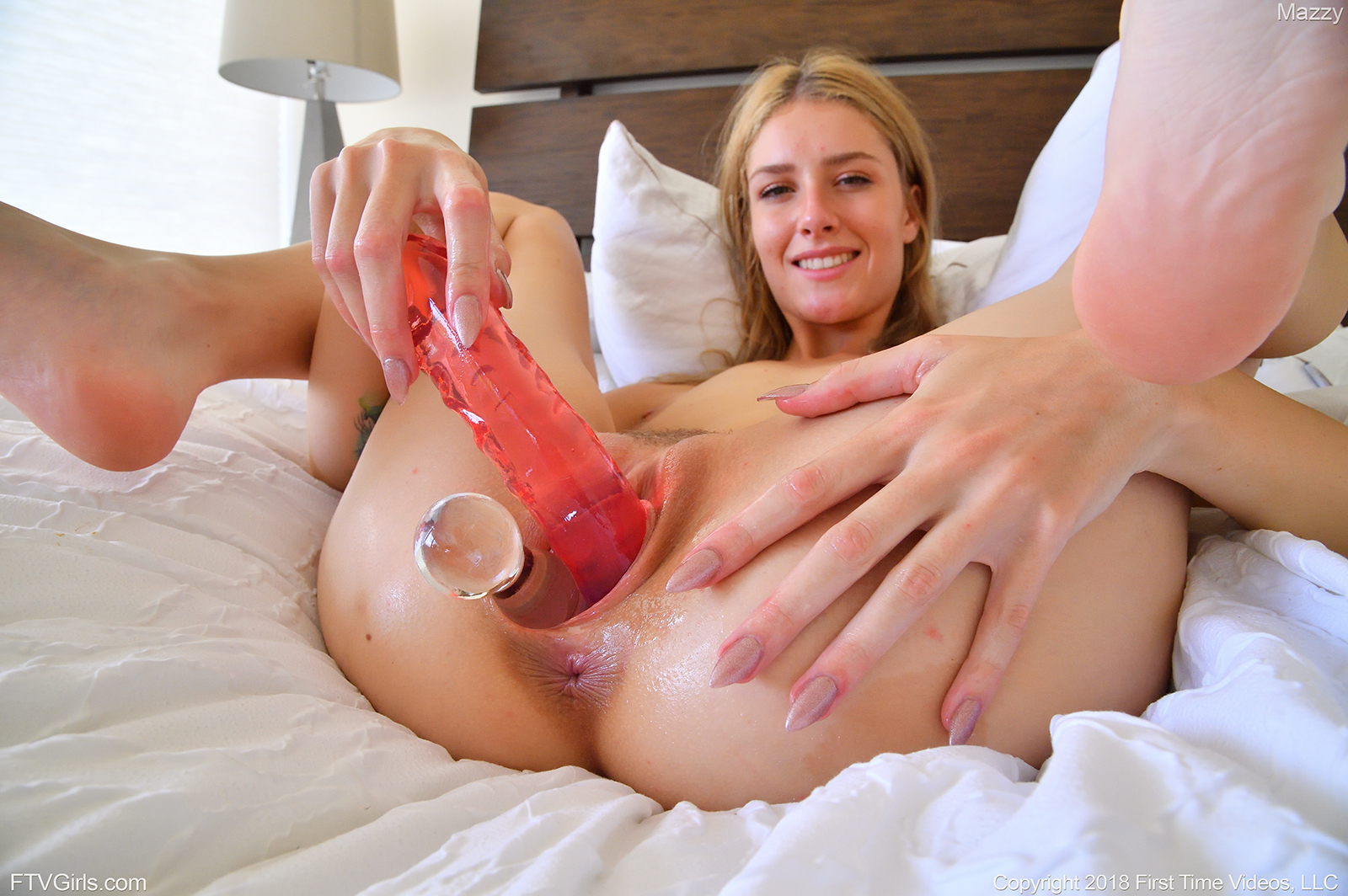 Love It Big And Deep - Mazzy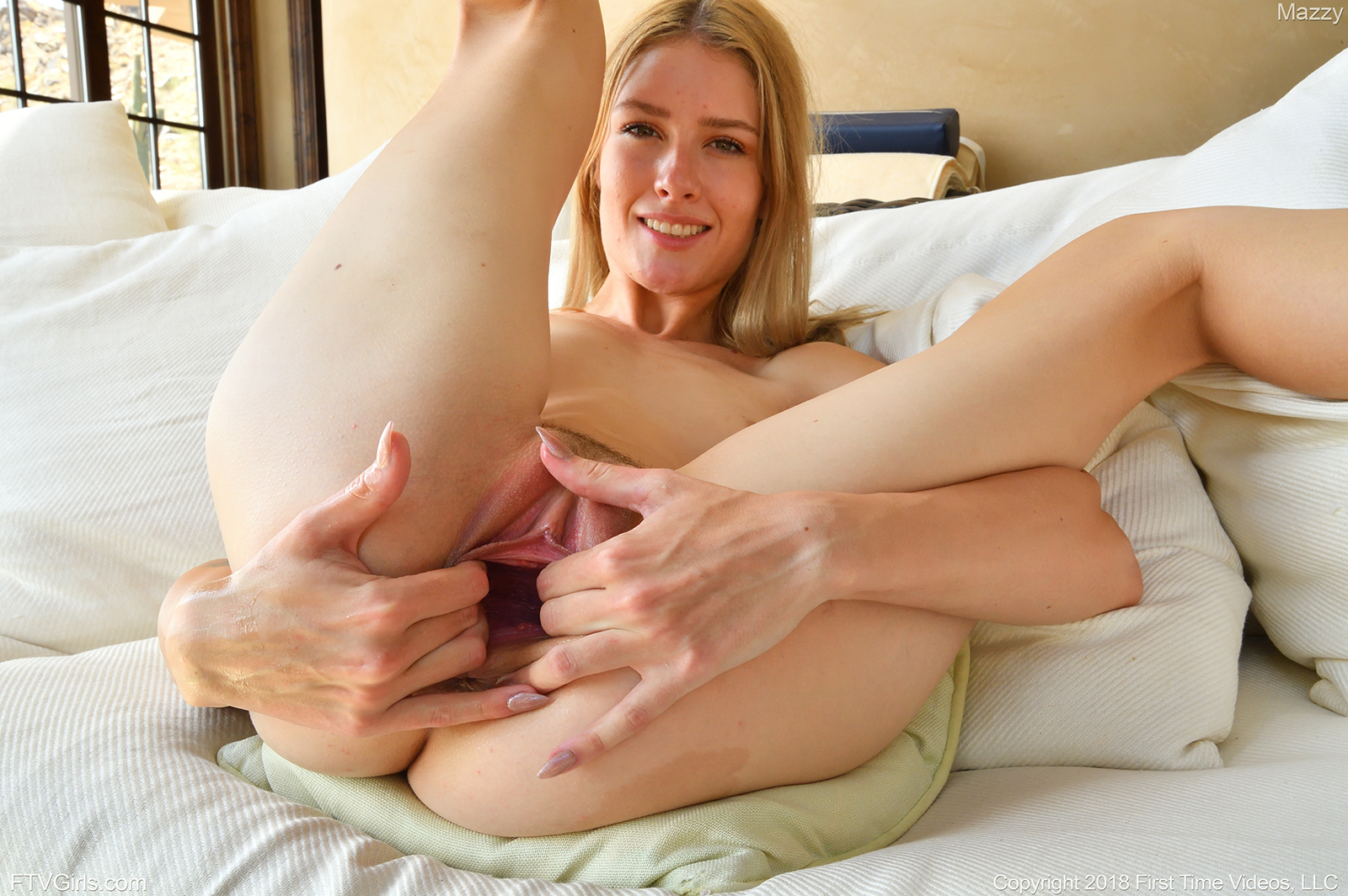 Tall Sexy and Extreme - Mazzy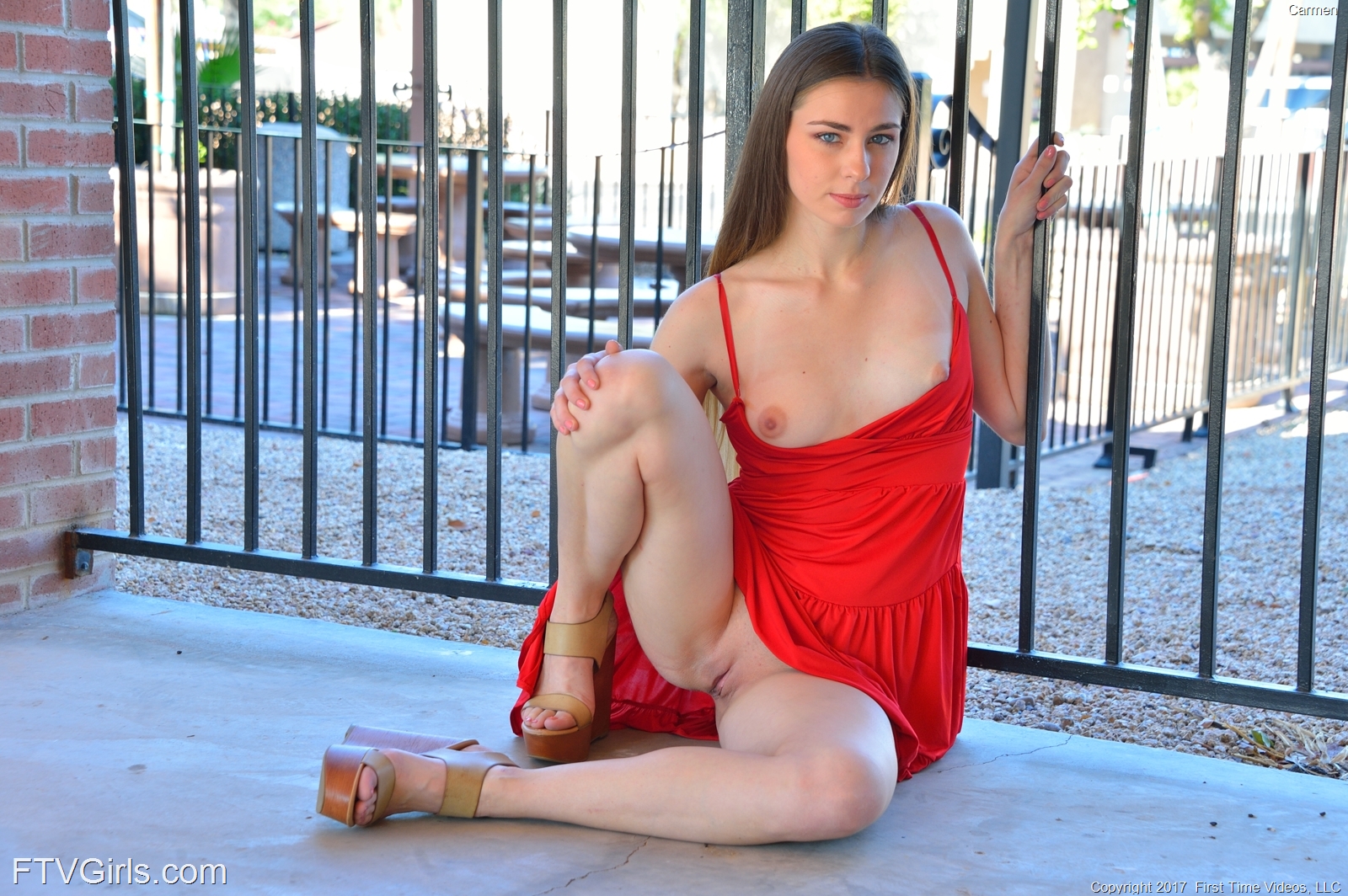 Open To Exploration: Carmen - Hi y'all, my name is Carmen and I'm from Dallas, Texas. I'm 19 years old and I have one brother and one sister. My brother is 15 years older than my sister and me is 17 years older. I have a different dad then them and my mom was 34 when I was born and she was 17 and 19 when she had my brother and sister. So I guess you could say she was living a completely different life until my dad came along haha. So growing up I basically grew up with nieces and nephews as siblings instead of my brother and sister. But despite our age differences that we have we still fought and do typical things that siblings do.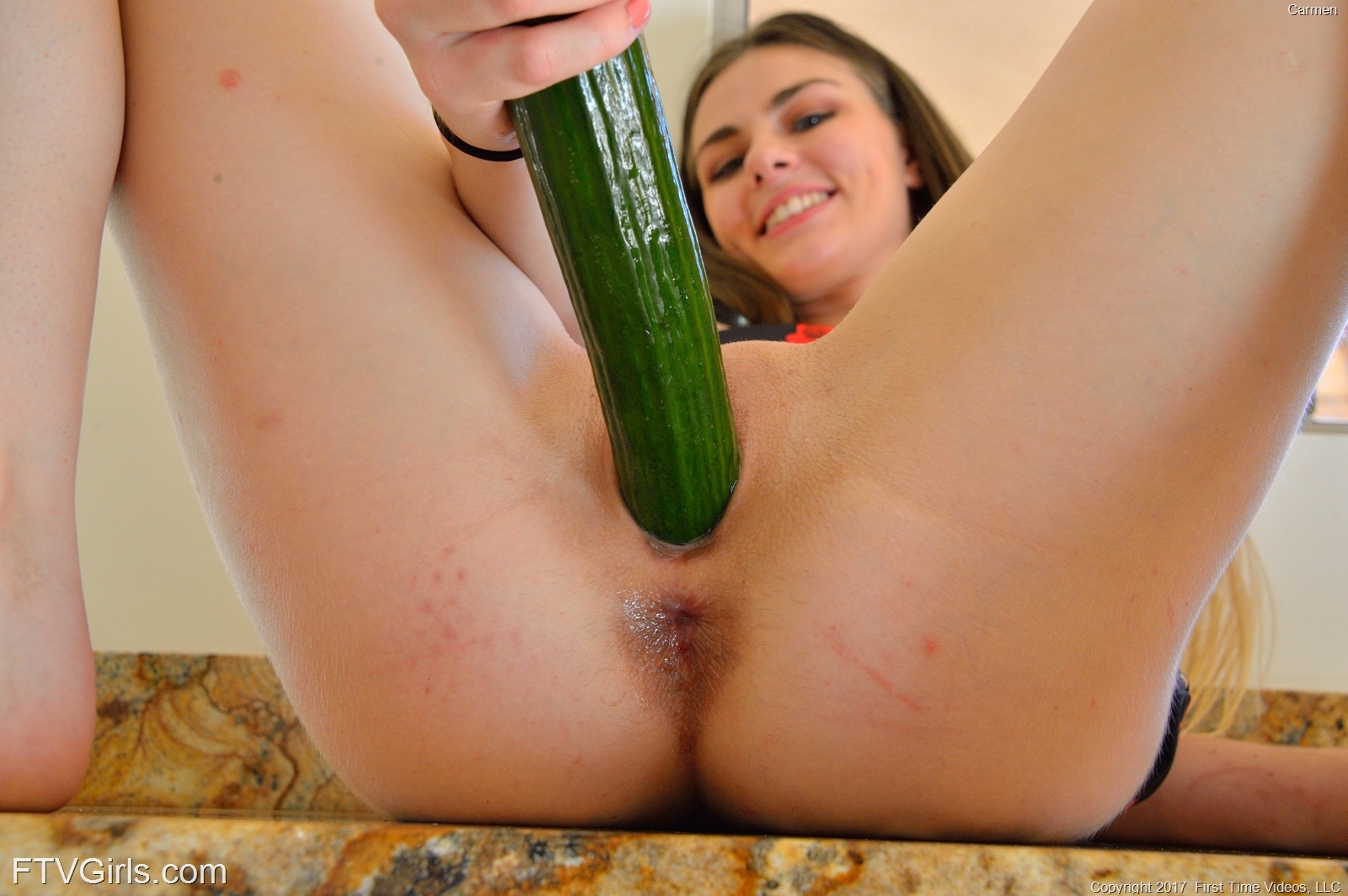 Trying The Anal - Carmen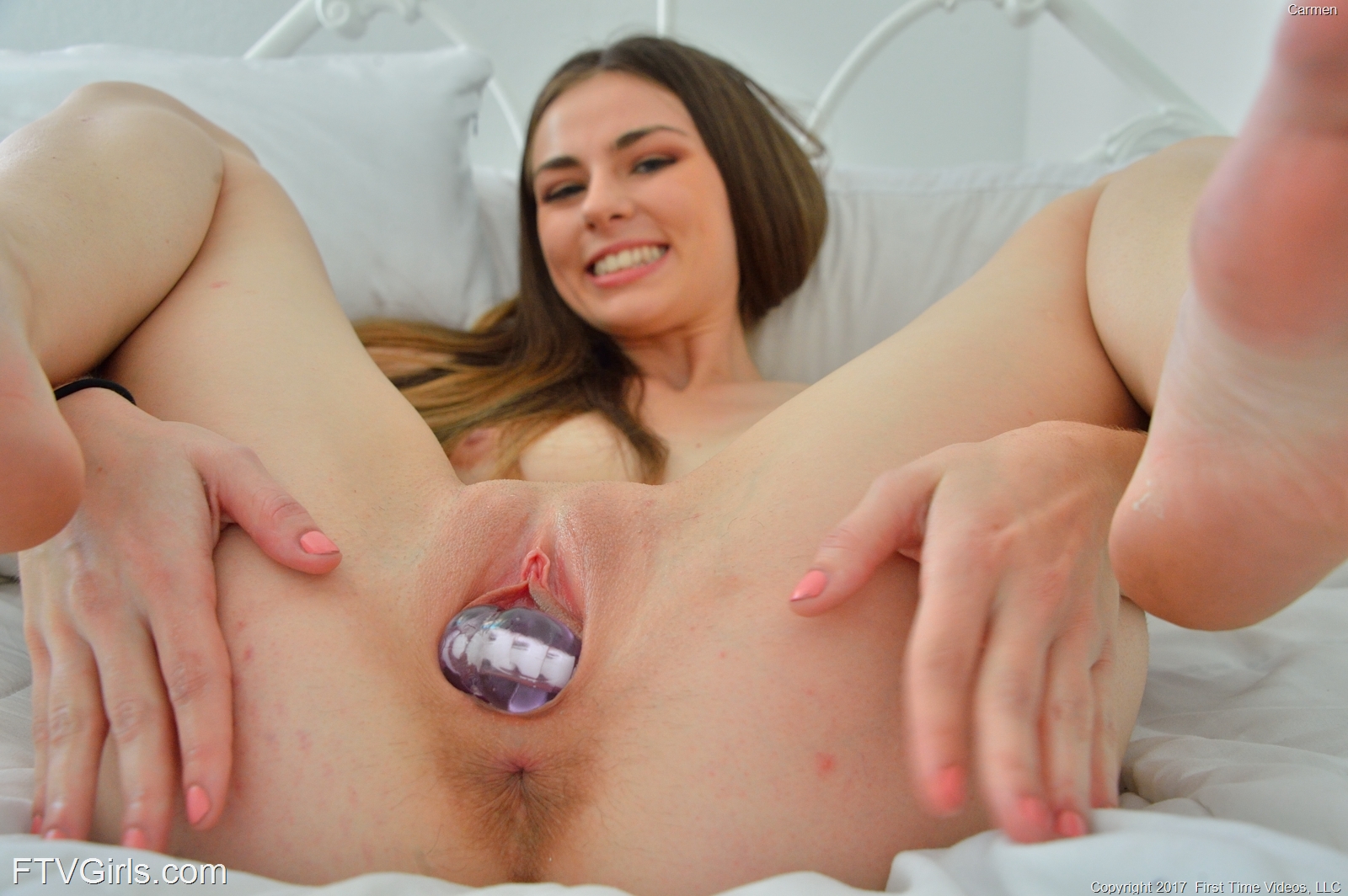 Full Penetration - Carmen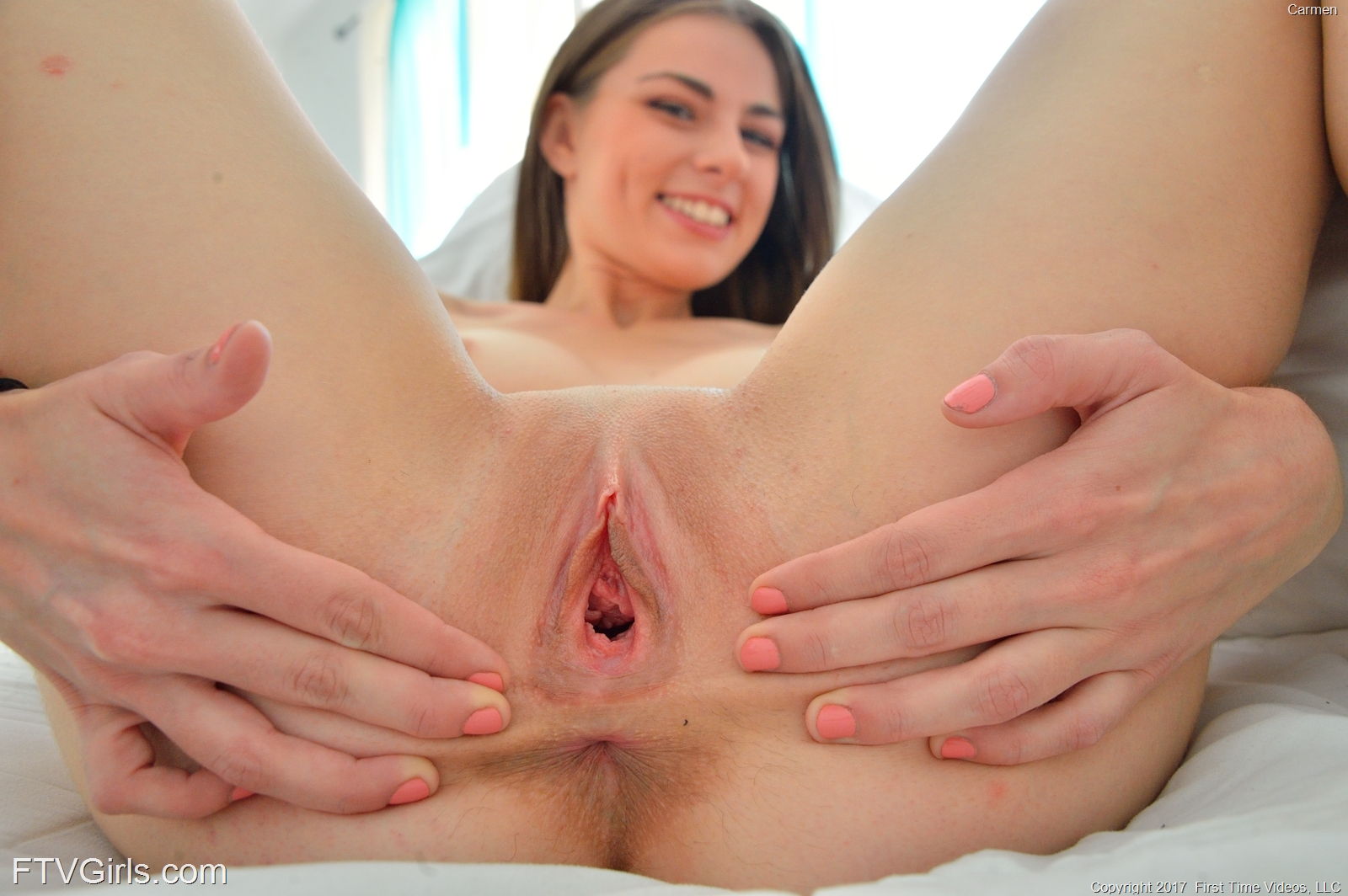 Tall Teen In Red - Carmen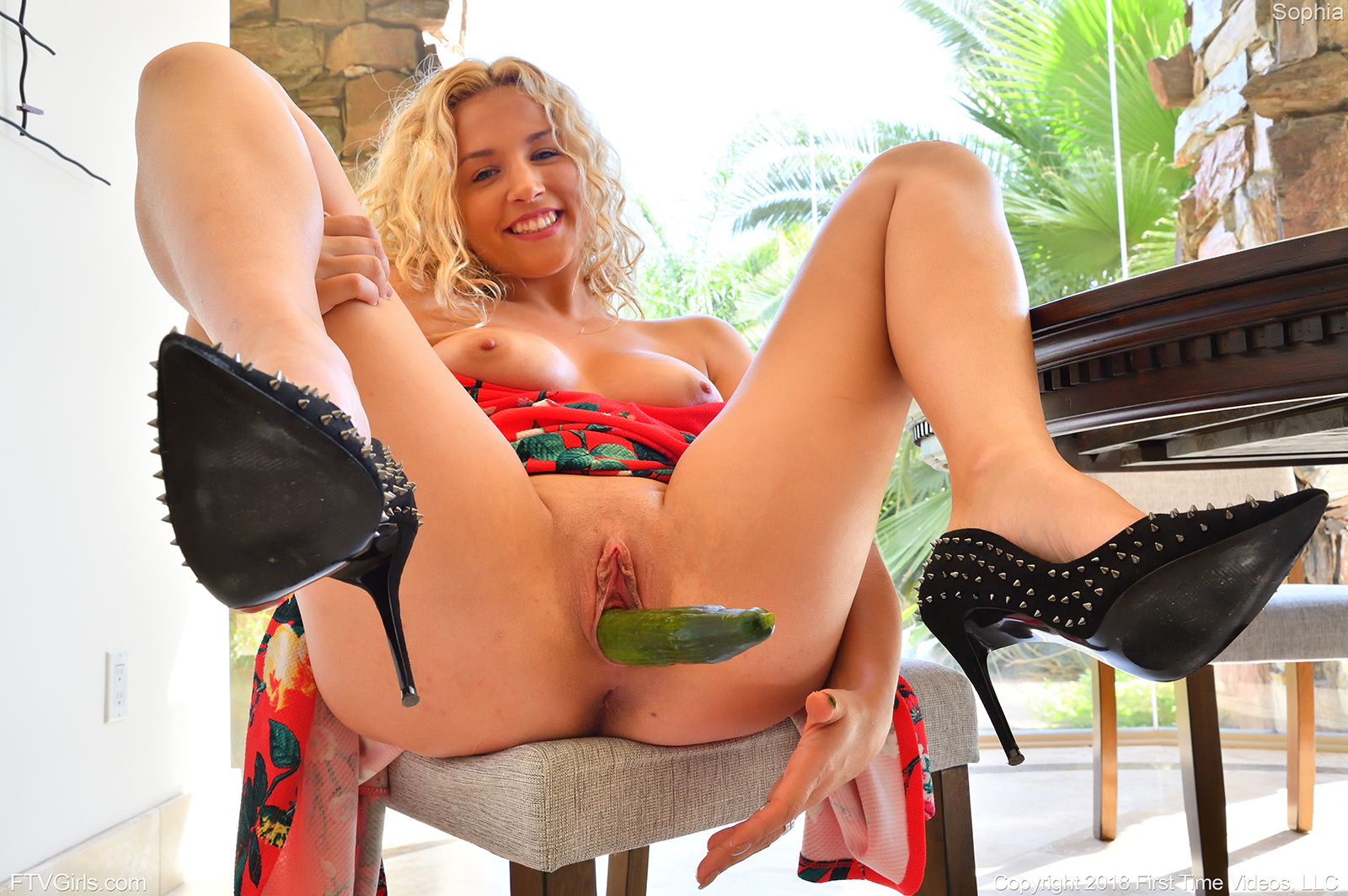 Penetration In Heels: Sophia-II - Did i mention i'm a mommy? No, not to a human being but to a minature yorkie that is literally my spitting image. Ares, my puppy, is one of the mouthiest doggos you'll ever come across... if i turn my back on him, he cries. If i take a shower and i dont let him in with me... he cries. If i leave he cries, But it never matters to me because he cherishes my time even when i dont deserve a little fur baby sometimes... He's the best. Usually people would say im a very blunt person... i would deffinately agree for the reasoning of i tell it like it is ( Ares and i have little desputes all the time... i call him a asshole, he retaliates my either biting me or growling me... it happens). What i think the best part about my bluntness is the fact that my friends or family will always here the realness in my sentences. If i say something i mean it, if i meant it i said it. Throughout the years only one friend has stay by me through all the real times...(THATS MY BESTFRIEND, THATS MY BESTFRIEND!). Were closer than most friends are, i mean c'monnn... i bought the women her first dildo... she named it after me for goodness sakes!!! now that is real love right there. If it wasn't for my family and friends i wouldn't have much to look forward to day by day, i'm sure alot of individuals would agree with me on that.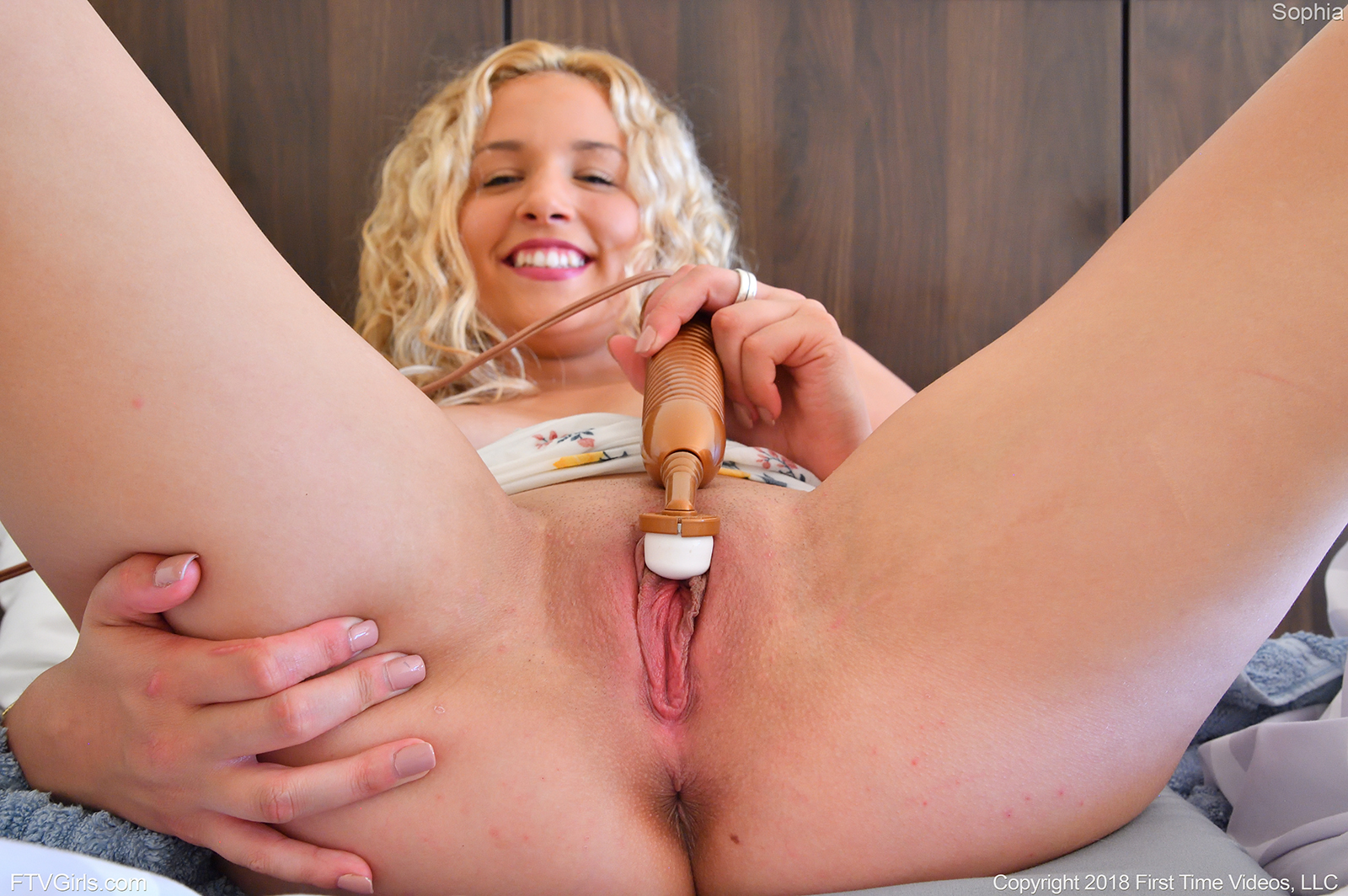 Ready For Glass Toys - Sophia-II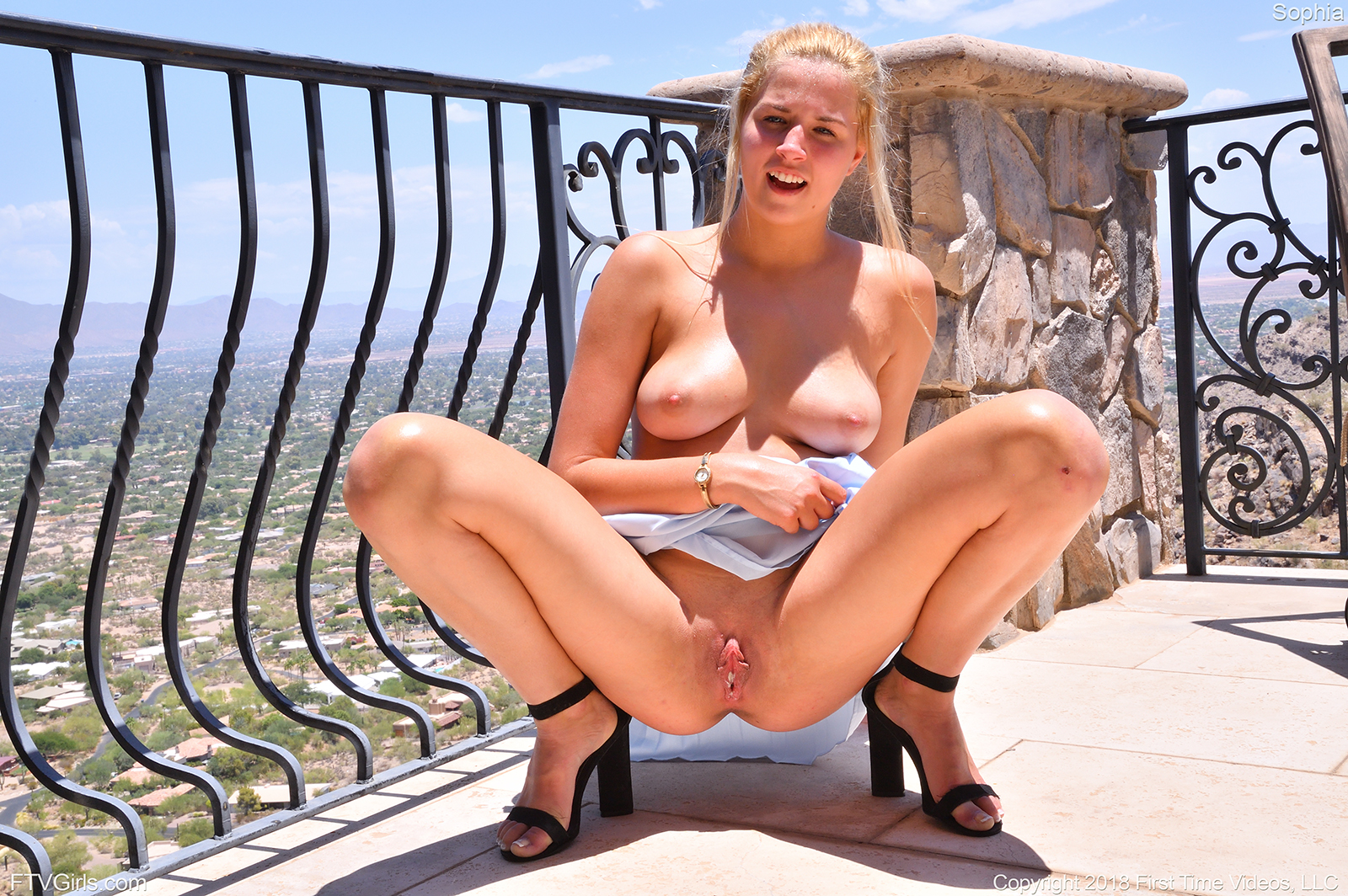 The Monster Attempt - Sophia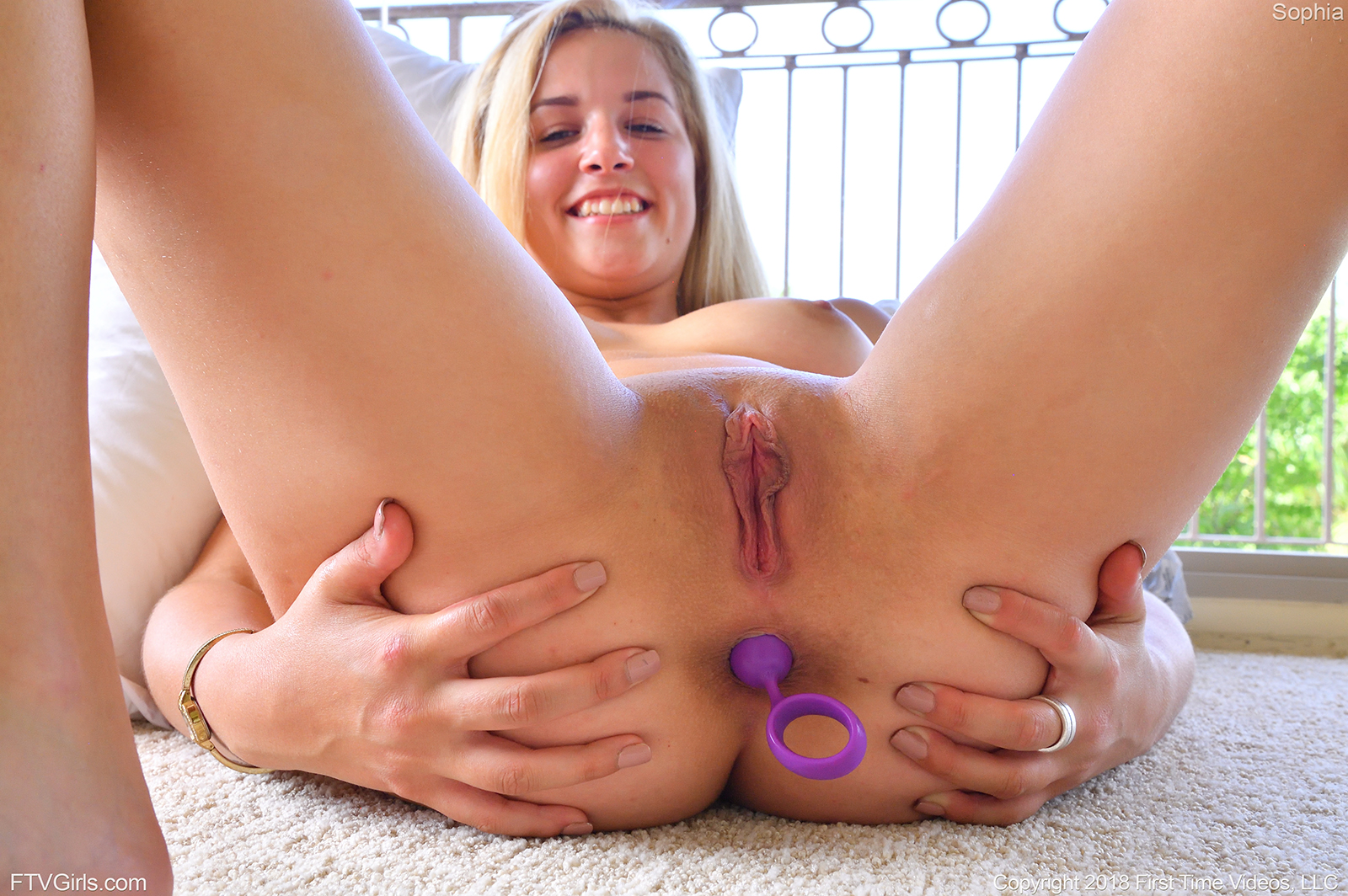 Nudes And Little Toys - Sophia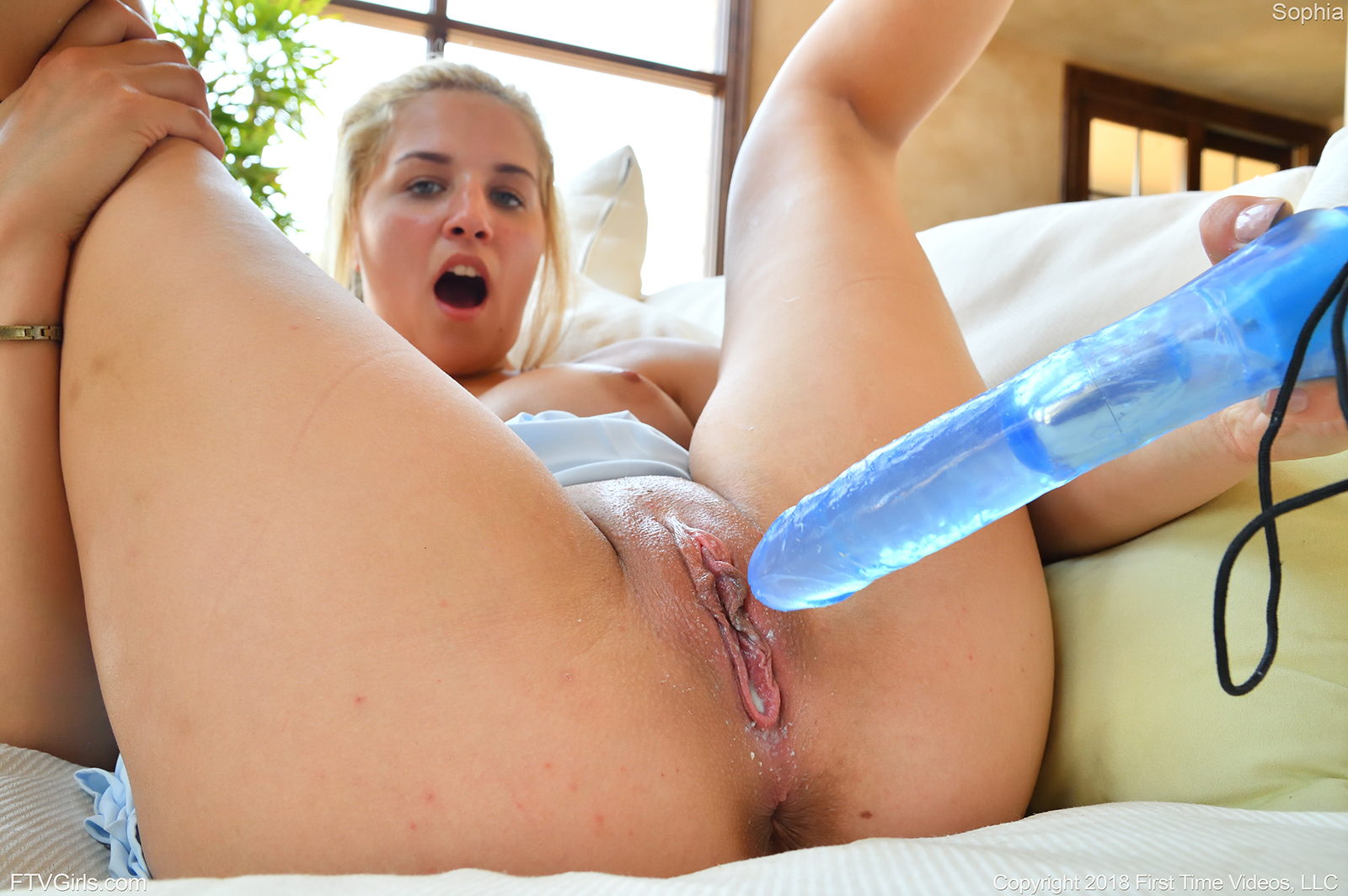 Positive Sexual E - Sophia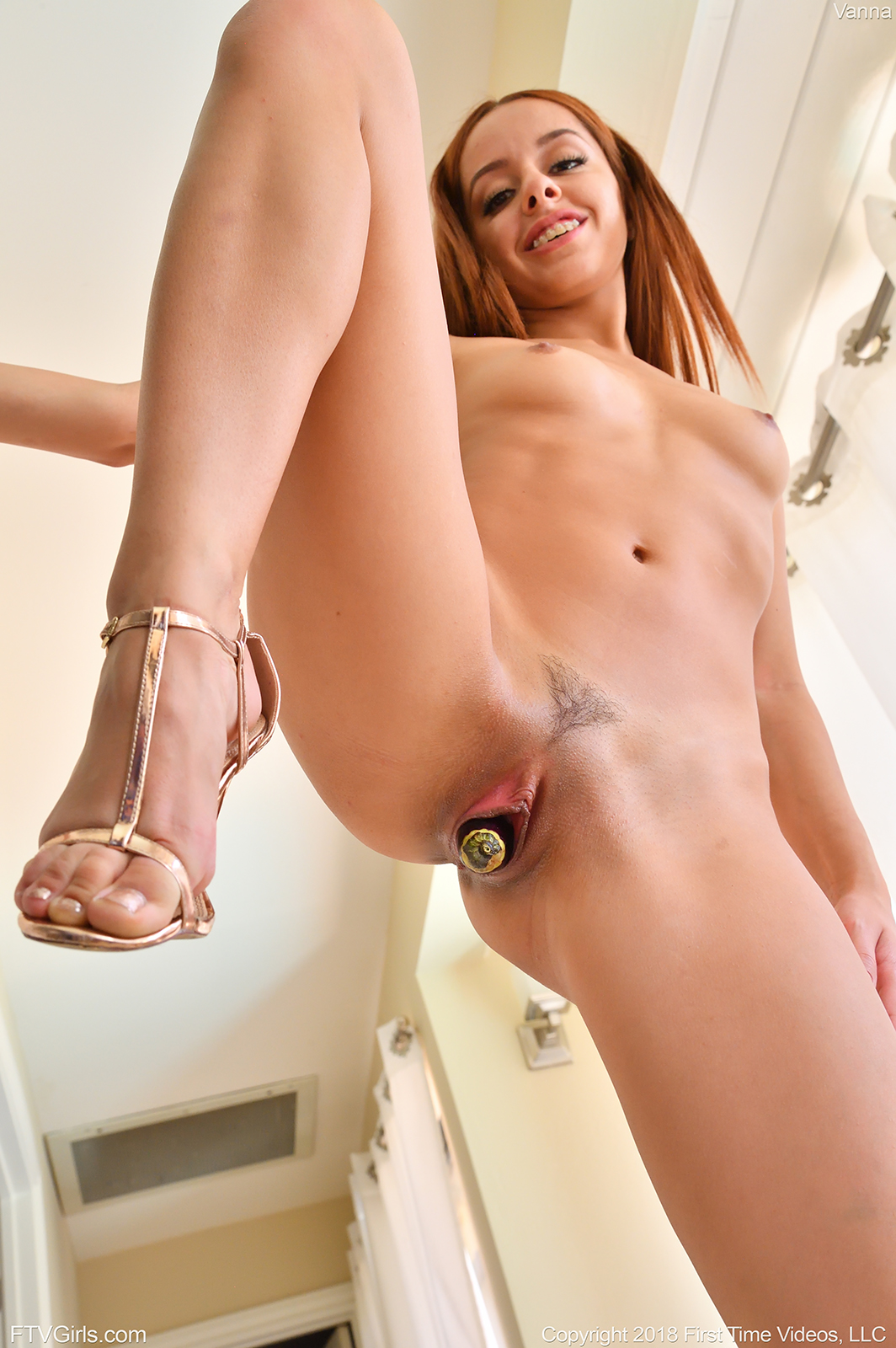 Early Stretching - Vanna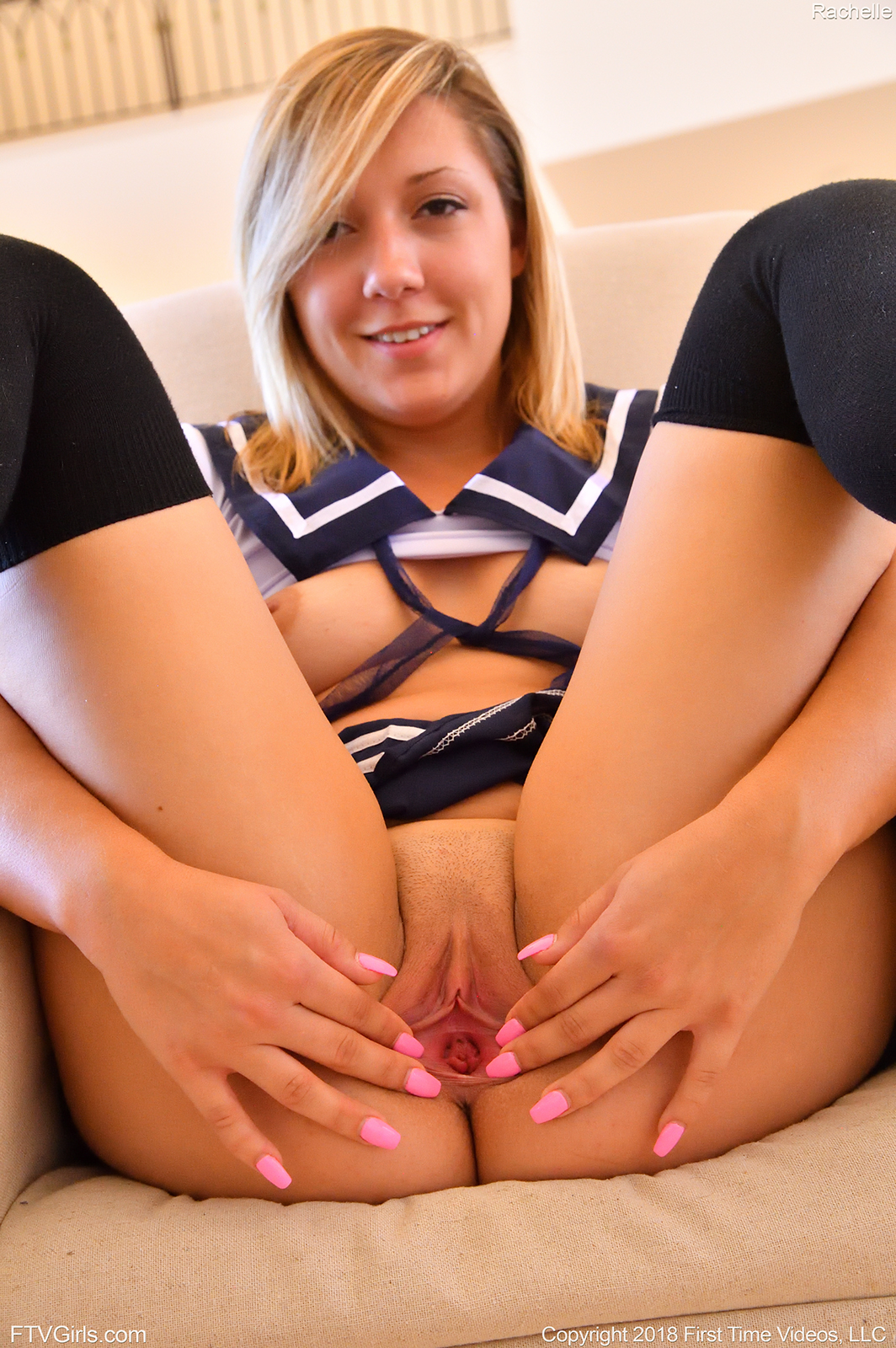 Cosplay Dance - Rachelle-II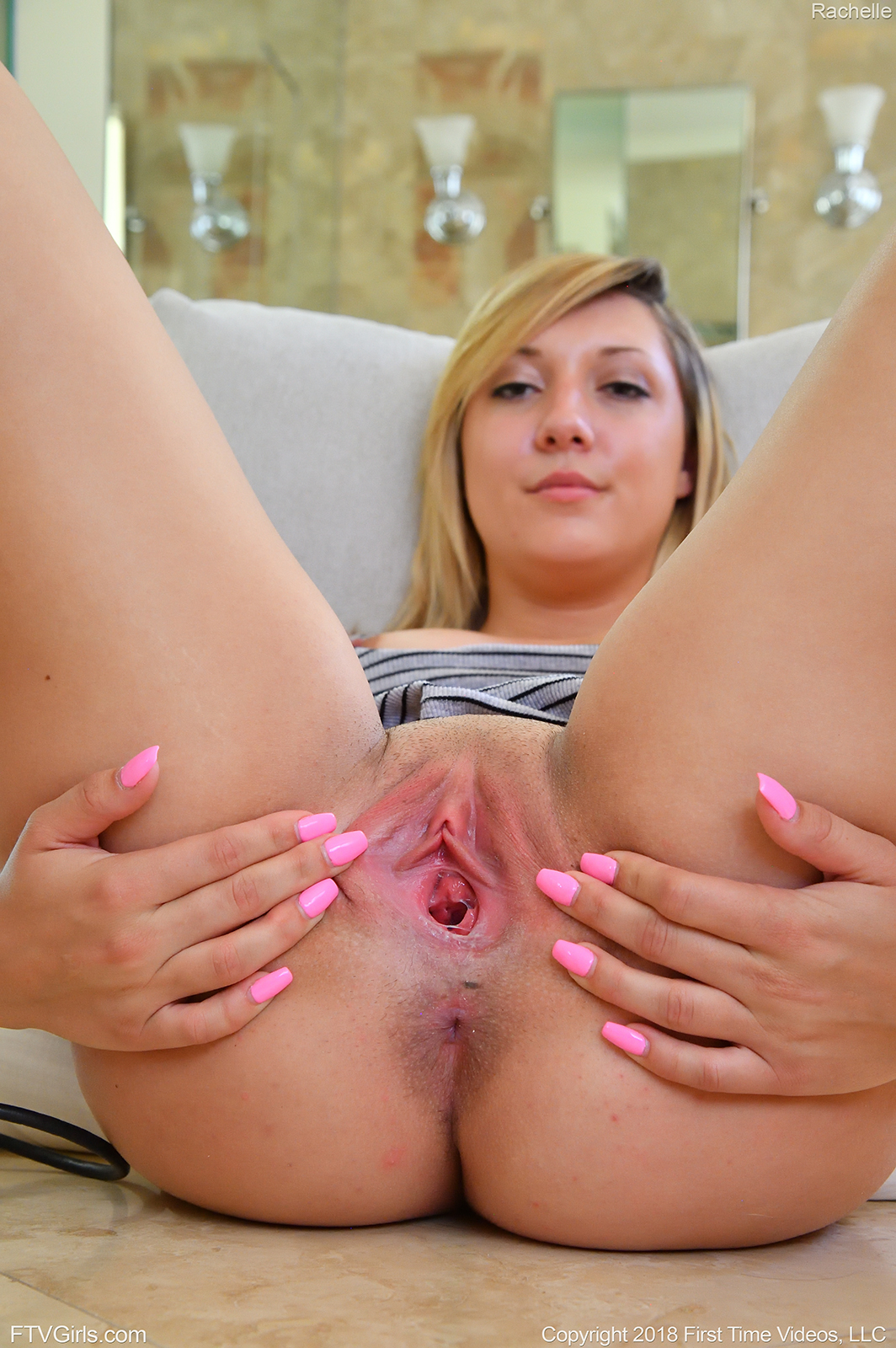 Upskirt Teaser - Rachelle-II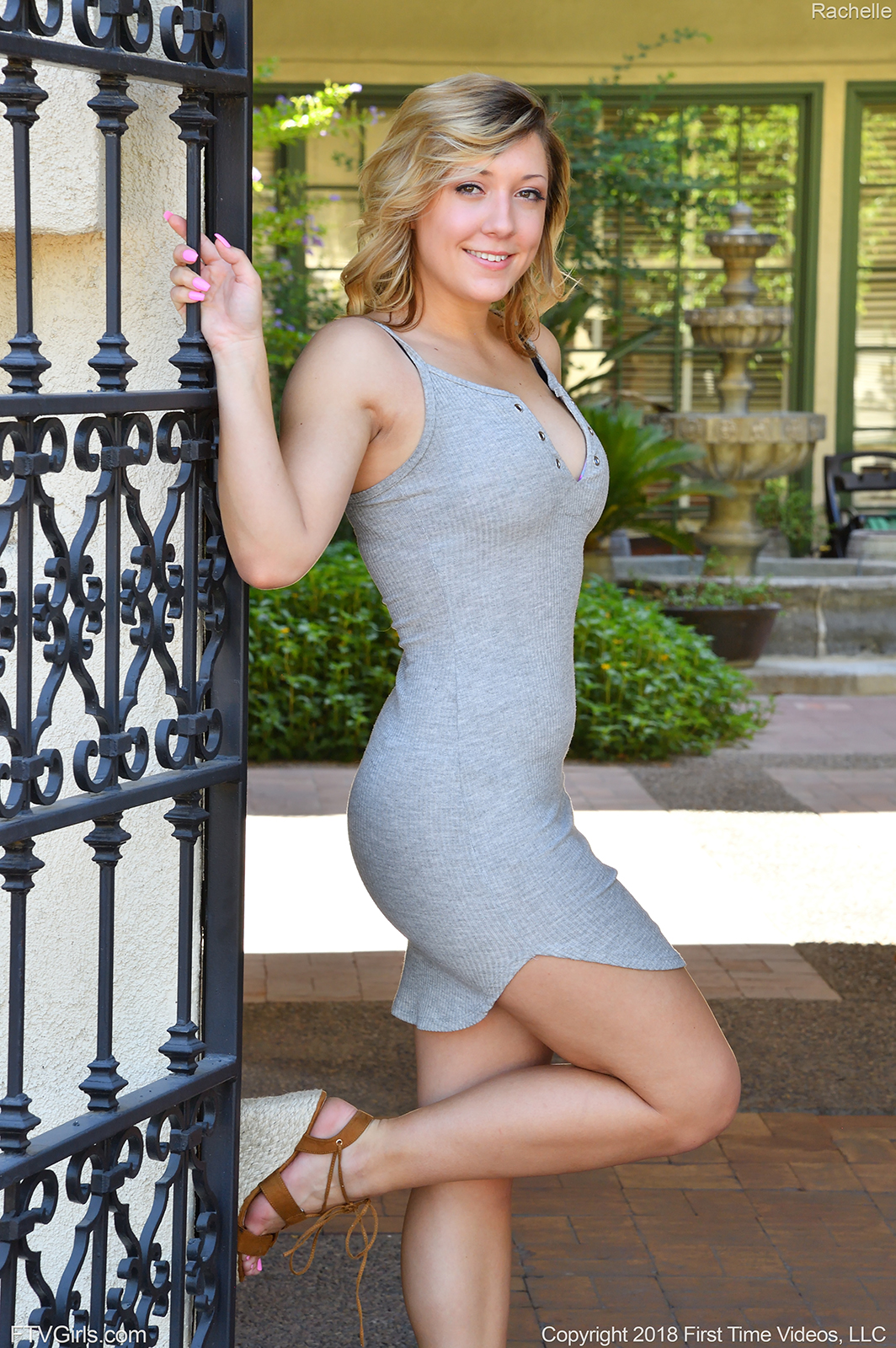 Sexy Exposition - Rachelle
Little Wet One - Syara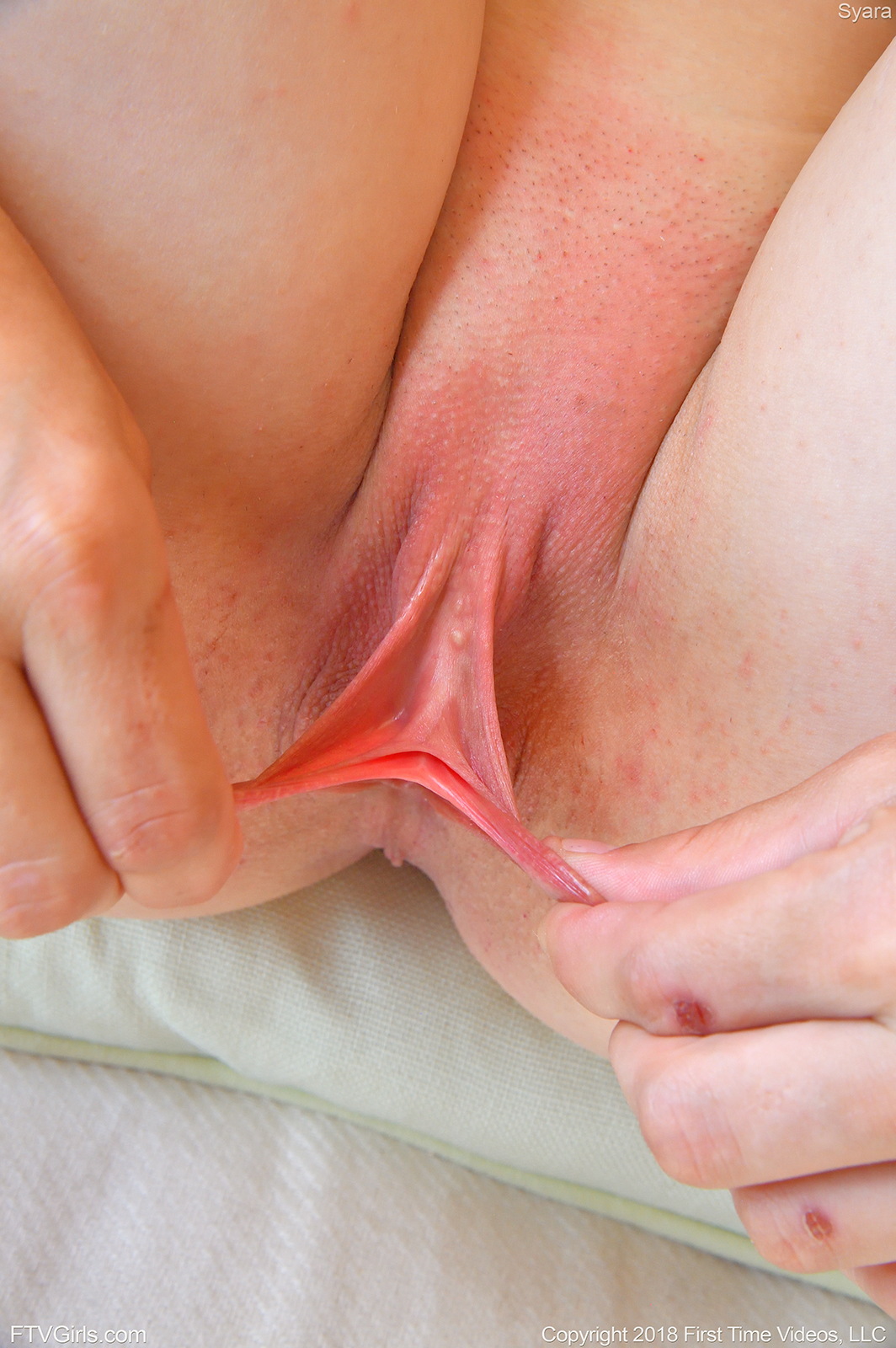 Cute Petite Extreme - Syara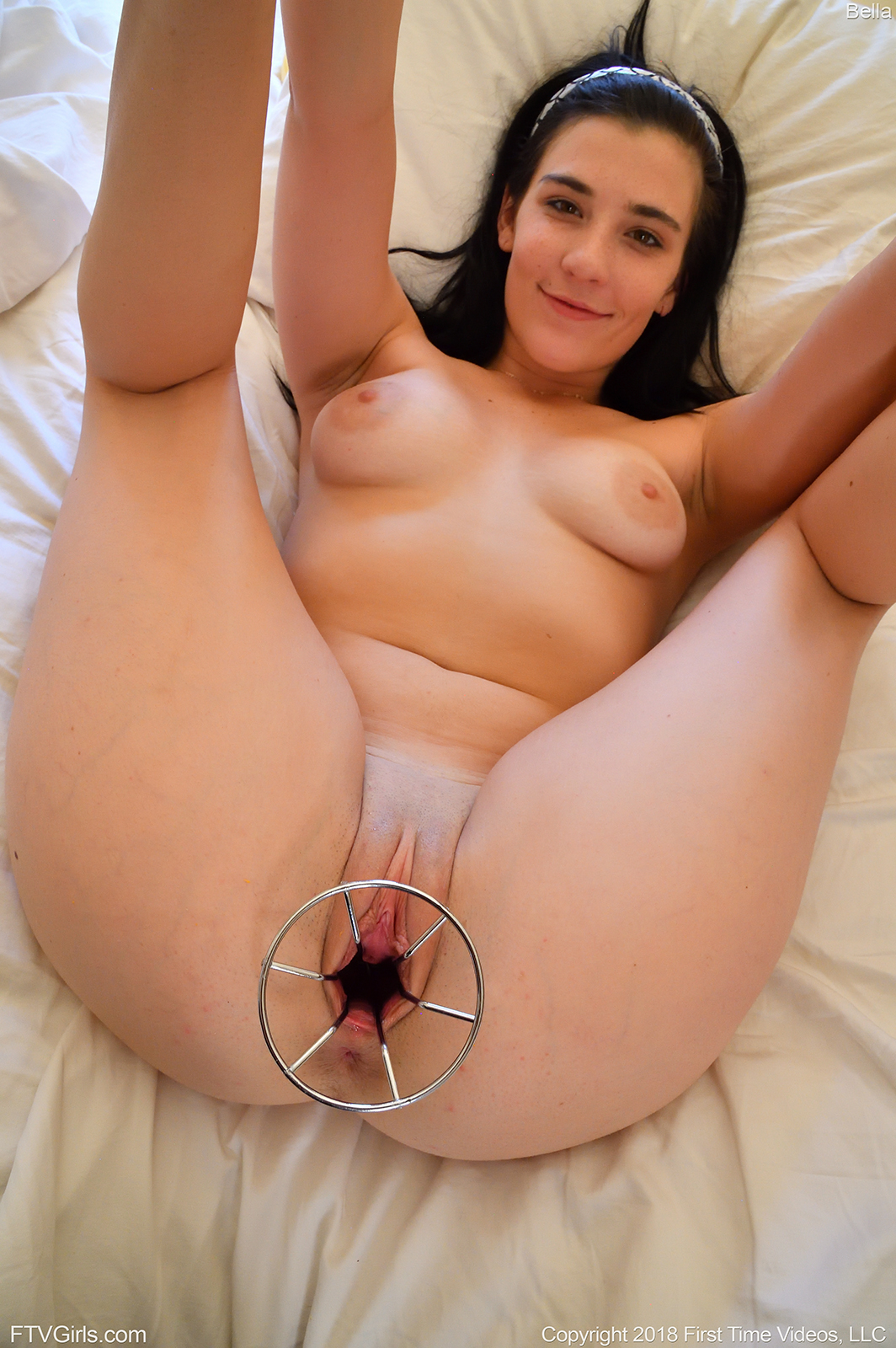 A Little More Fetish: Bella - Hi, my name is Bella. I just turned 21 years old on may 8th. i am from new orleans, louisiana. I was born in Saint petersburg, Florida and then moved to new orleans when i was 4. I am one hundred percent sicilian. my father was born there, and my moms parents came from there as well. I am extremely loyal to my friends and family. and I think loyalty and respect are two of the most important qualities a human can have. I will be graduating from Louisiana State Unitversity next May, and then i hopefully will be on my wway to law school shortly after. If i get accepted which i imagine i will, if i work hard. I have dreams of helping people and animals alot. I have two puppies, one half catahoula and wierner dog named Roux who is eight months old. I also have a half chiuahuah, half yorkie named Stella. They're my pride and joy but they can be extremely naughty like me. I'll be quite frank, i am a sexual vixen. i like going to the extremes with my body and letting others enjoy it. I am very open with my relationships and love pleasuring other people, especially if they are just as dirty as me. I recently got into porn to give myself a new experience and to let the world see what i am capable of doing. not only with my brain but with my pussy and mouth and hands and asshole haha. I can play both the devil and the angel.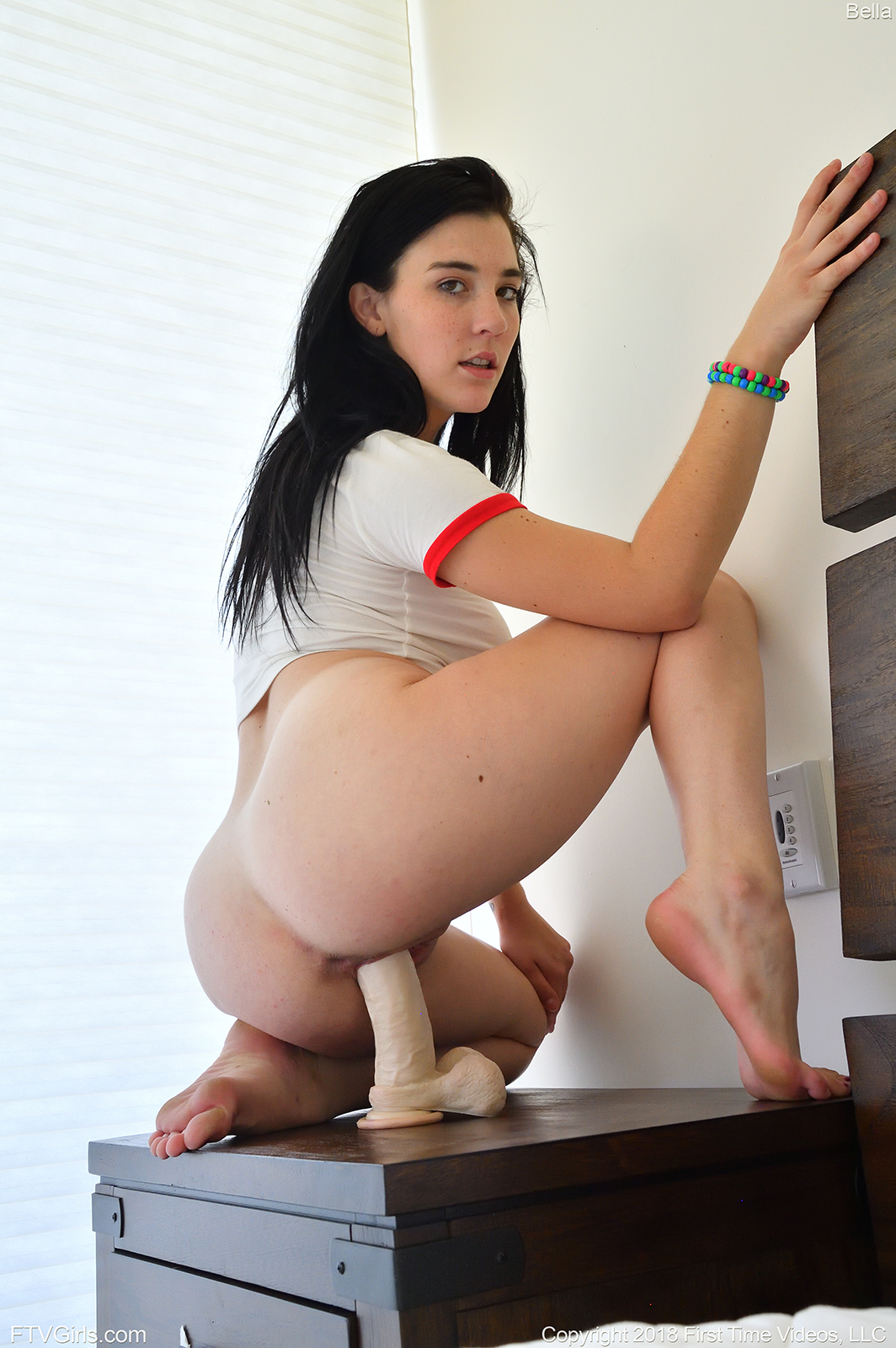 Perky Breasts - Bella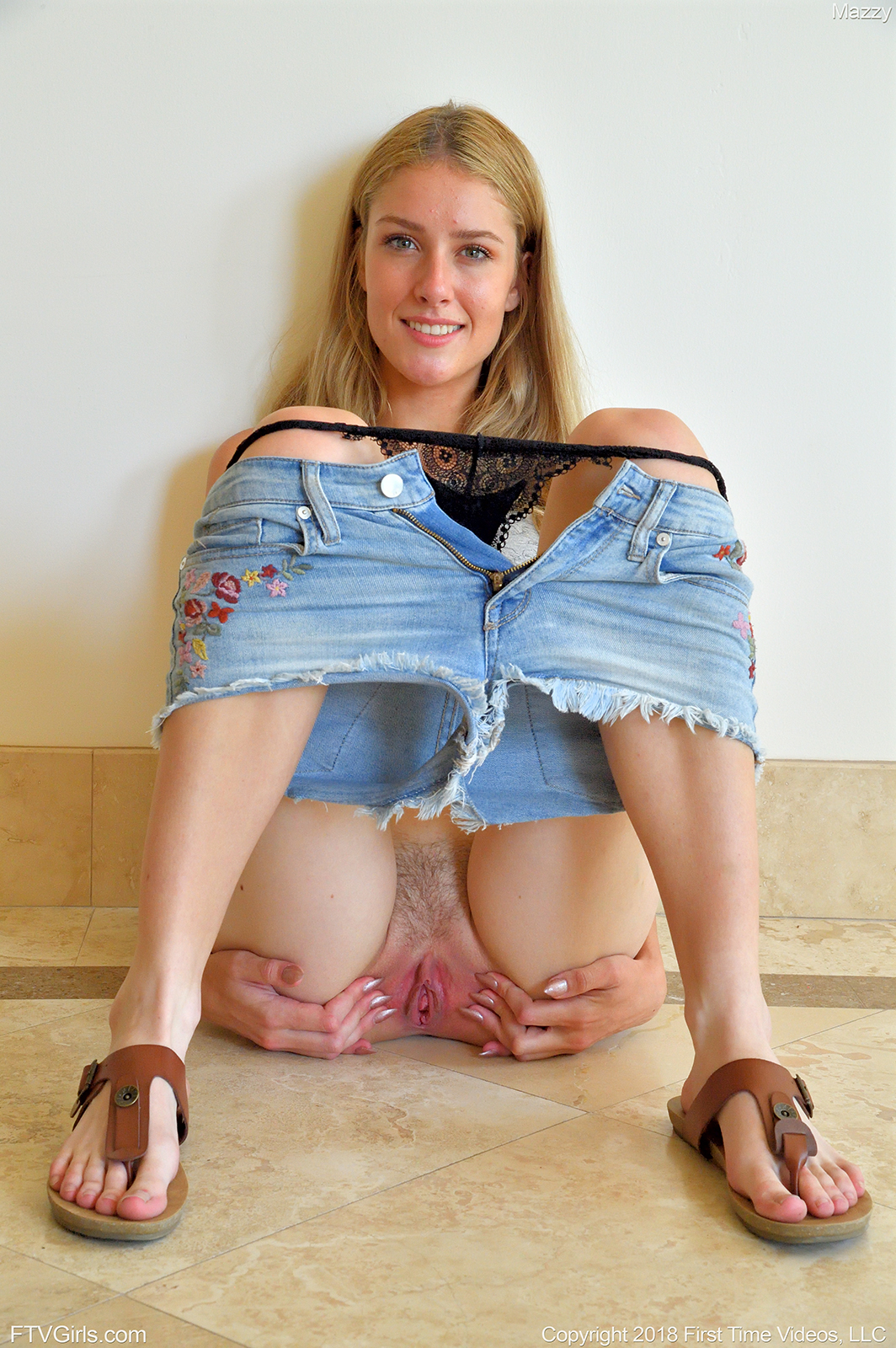 Comfortably Sexy - Mazzy-II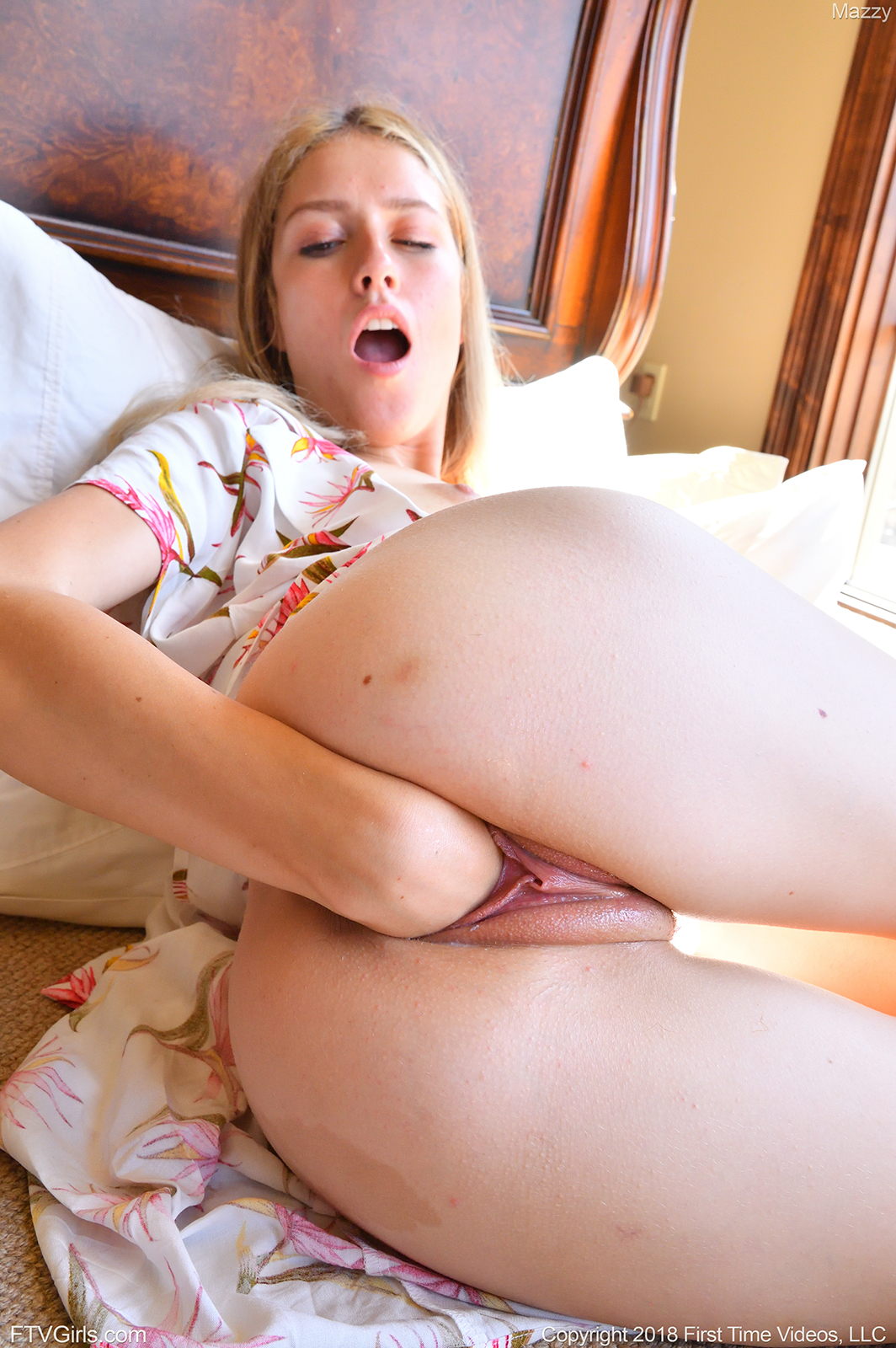 A Gorgeous Sunset - Mazzy-II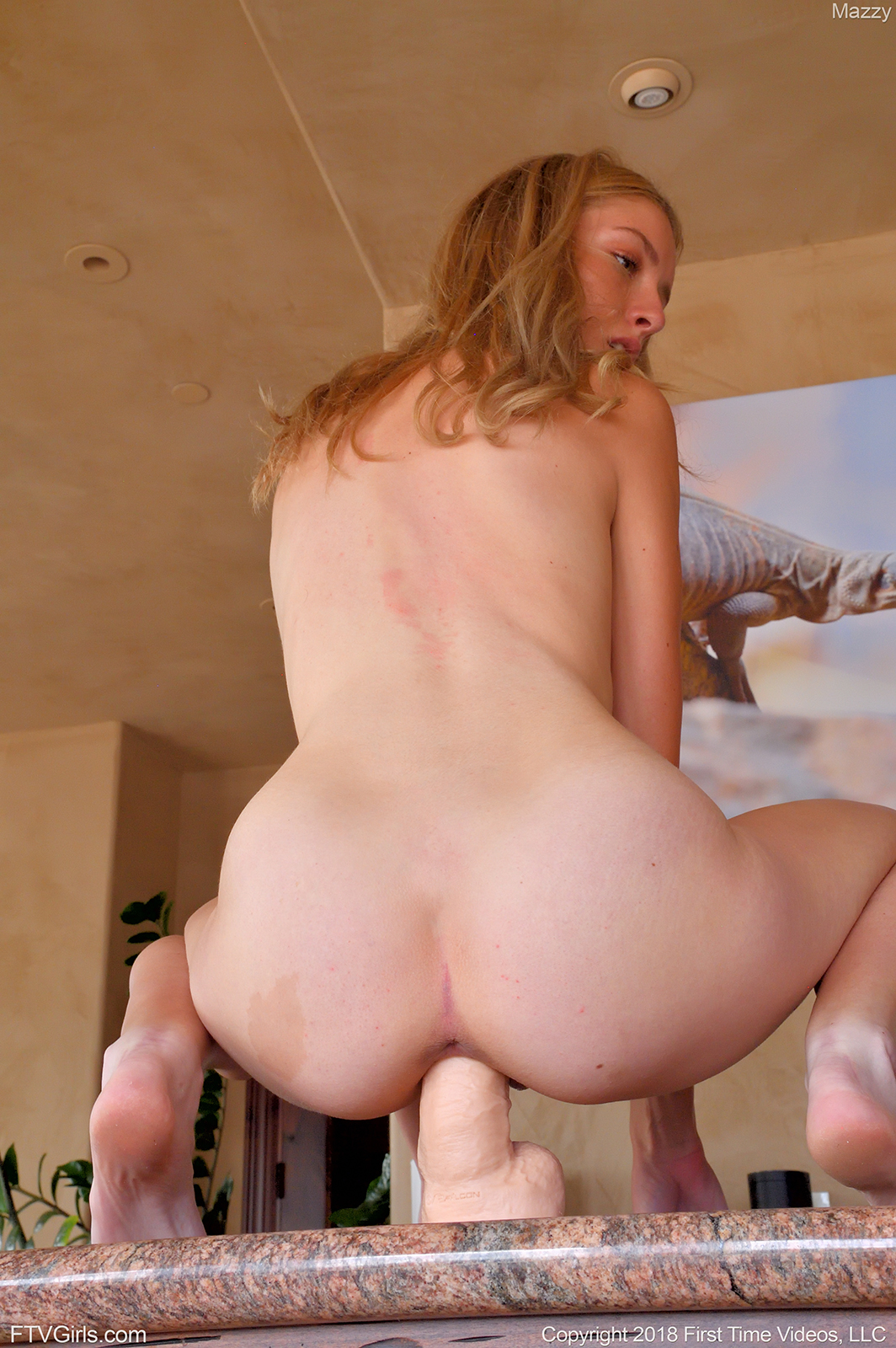 Big Toys And Fisting - Mazzy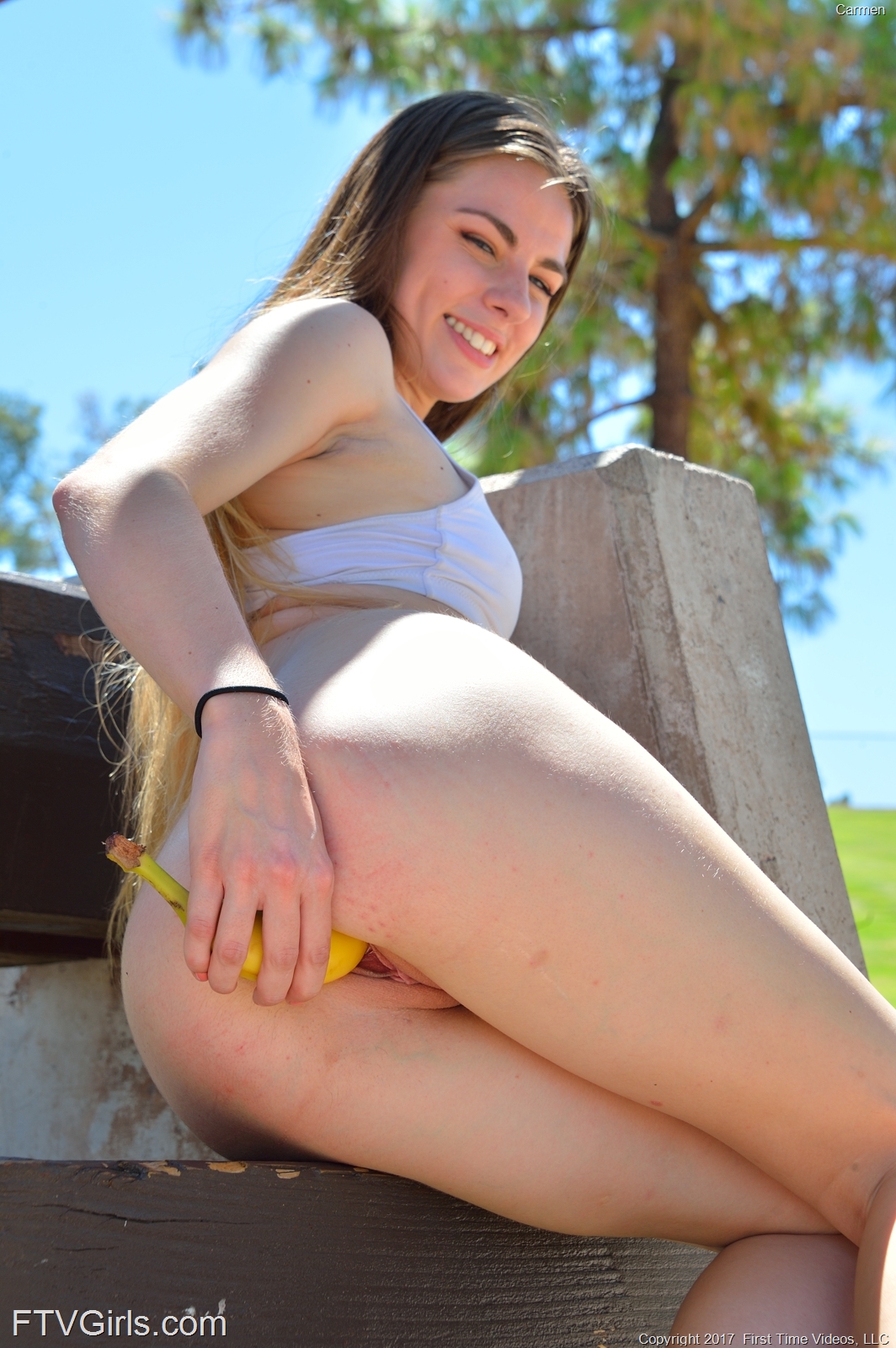 Her Runners Form - Carmen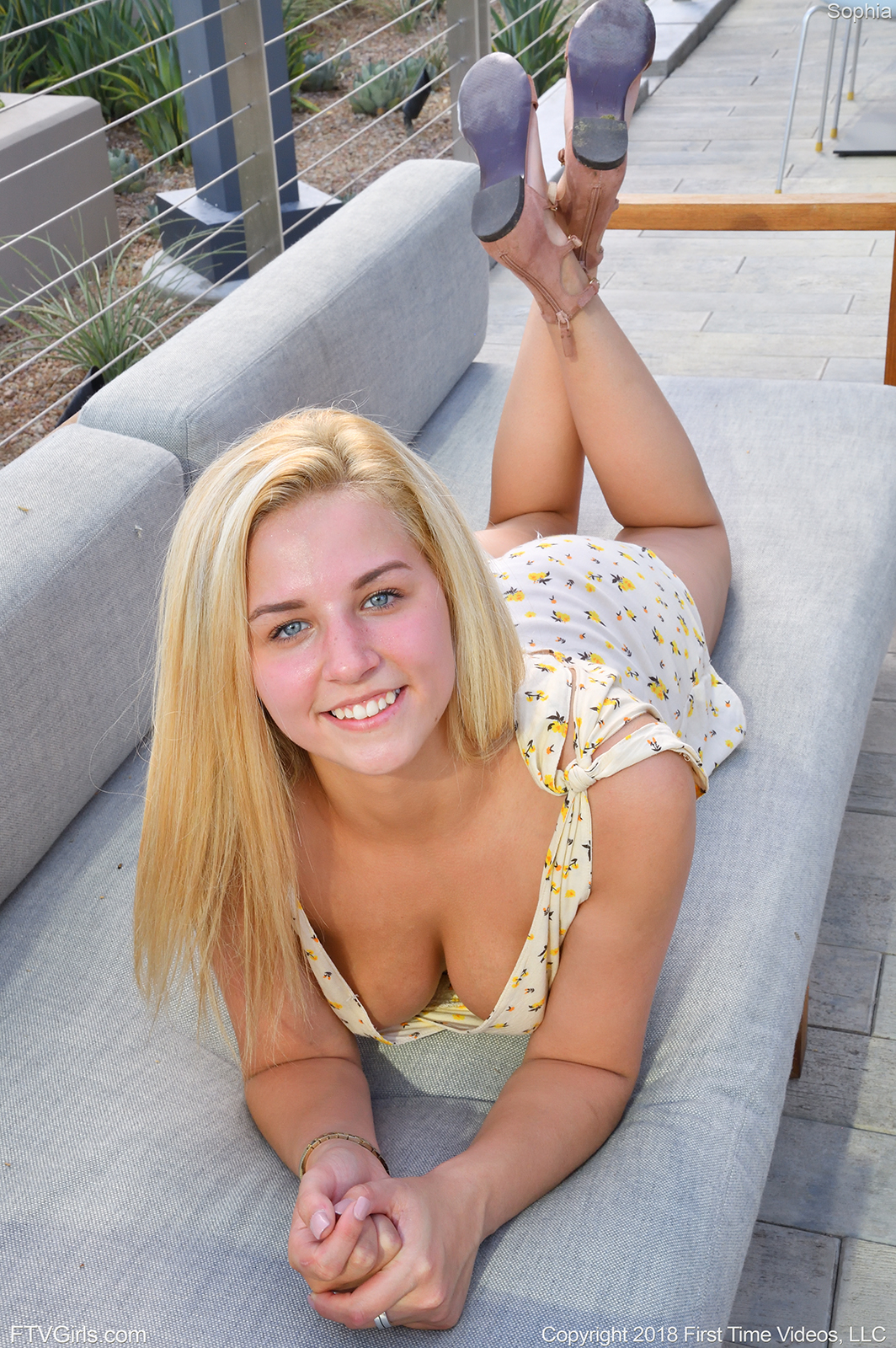 Fun Loving Firsts - Sophia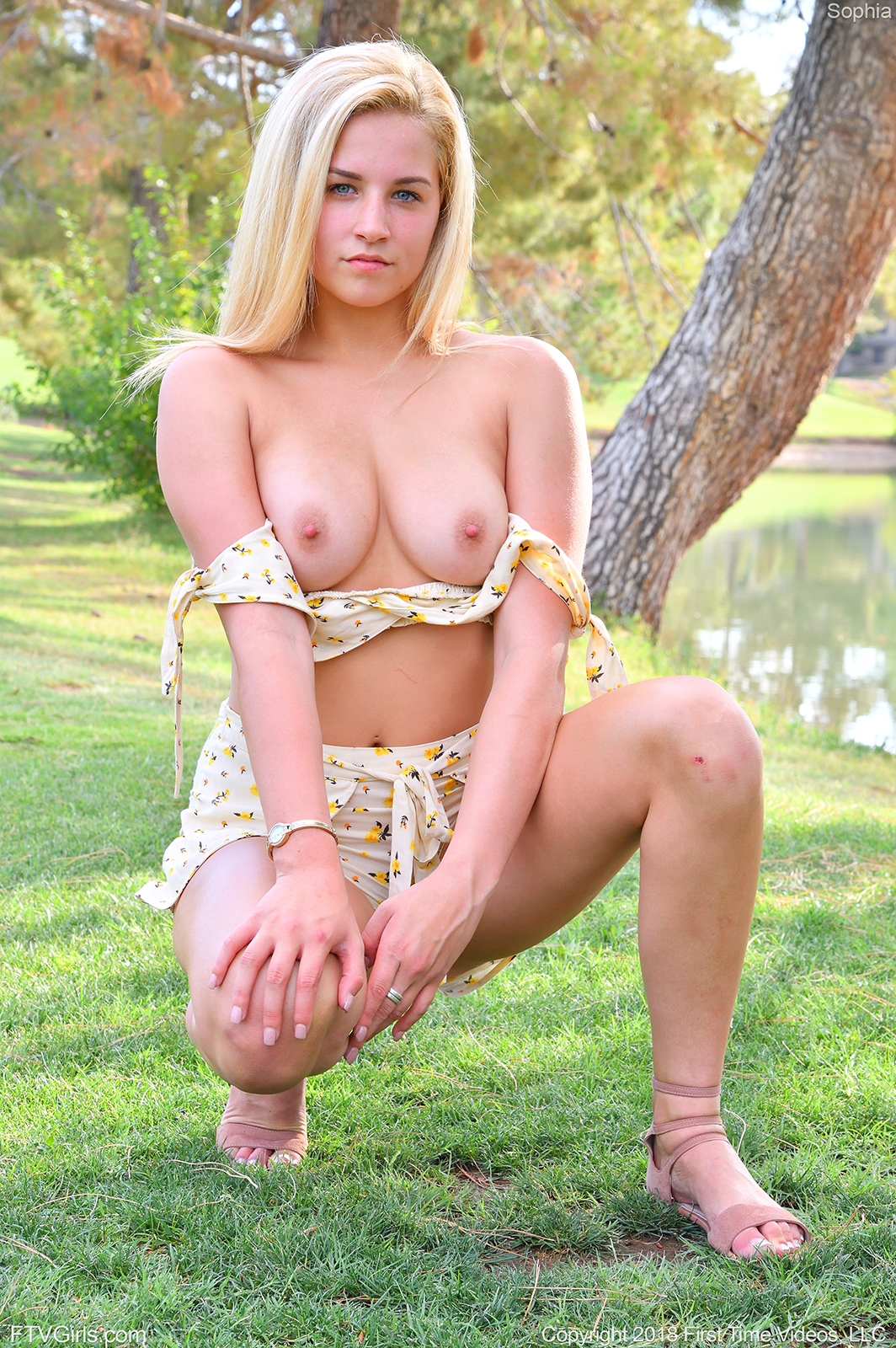 The Forest Nymph - Sophia
Want some more? Check the site.
| | | |
| --- | --- | --- |
| | Older | Newer | |