[Click on the picture to see all the samples]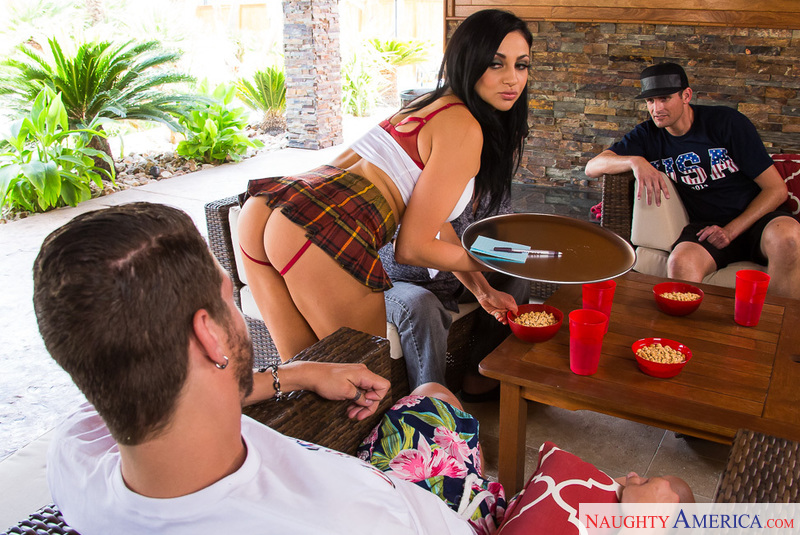 Audrey Bitoni - Xander''s dad has brought him and his friend to watch the World Cup. He says the food is great and the waitresses are even better. He goes on to brag a little about the one he''s banging every time he comes down. She just happens to be the one to take their order and Xander''s dad introduces the two. Audrey leaves him a little note to meet her in the bathroom as she leaves to go get them their food and drinks. He pops into the bathroom and Audrey can''t wait to get his clothes off and suck his cock. Xander won''t be playing in the World Cup but, he''ll be scoring one for the home team today!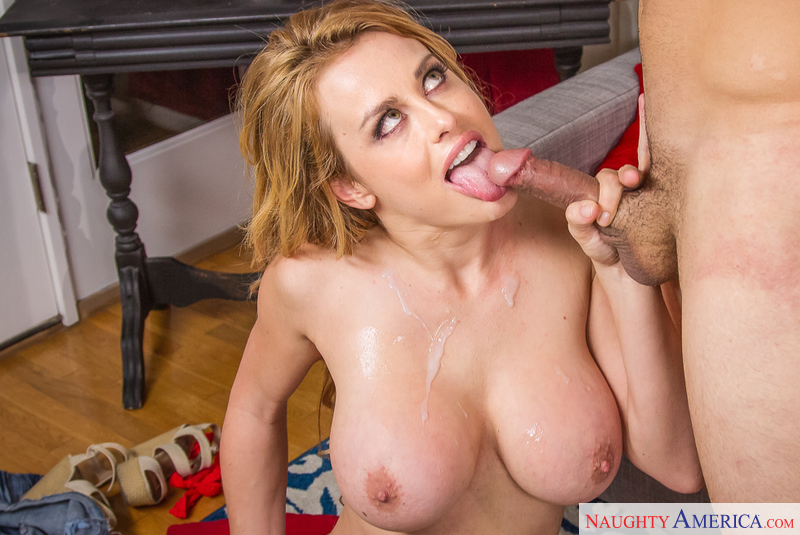 Corinna Blake - Corinna Blake is upset that her boyfriend''s son, Damon, is out so late. Damon thinks that he doesn''t have to listen to her since she''s only his dad''s side piece. Corinna really wants Damon home earlier so she gives him an incentive. If Damon starts coming home earlier Corinna will start letting him cum on her.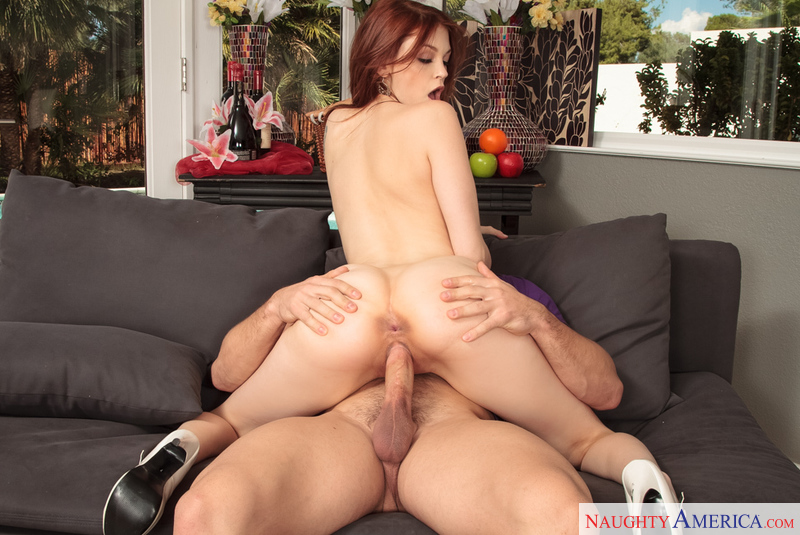 Bree Daniels - Bree just turned 21 and she doesn''t know it yet but her boyfriend is breaking up with her. At least thats what her boyfriend''s son, Johnny, tells her. Johnny knows his dad and he knows that 21 is his cut off age. What''s a girl like Bree to do? Since her man likes them young she figures that two can play at that game and she fucks Johnny.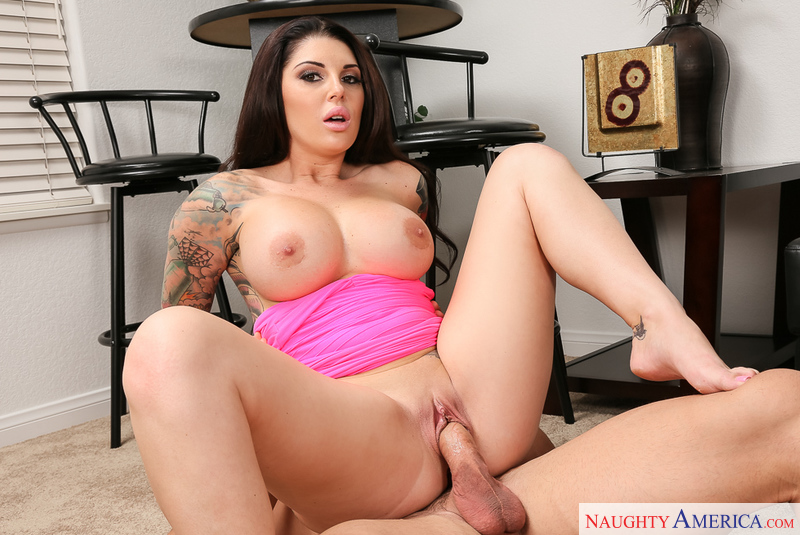 Darling Danika - Darling Danika is polishing her boyfriend''s son''s, Johnny''s, racing trophies. Since Darling met her boyfriend on the track she is curious to see if Johnny is just as good as his dad, and she doesn''t just mean at racing a car. She wants to know if Johnny is better when it comes to fucking her as well.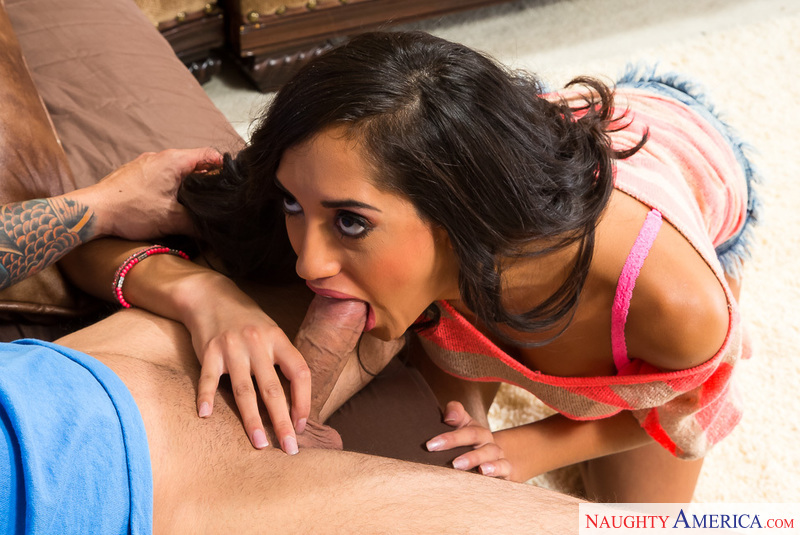 Chloe Amour - Chloe Amour is upset that her boyfriend broke up with her via text message. She goes to his house to confront him about how childish he''s been acting but he''s not home. Her boyfriend''s son, Pete, is there though. He let''s Chloe know that his dad is on vacation with his new girl. Chloe wants to find a way to get back at him. Pete offers a solution. He hints that Chloe should fuck him in order to get back at his dad. Sounds like a great plan to Chloe.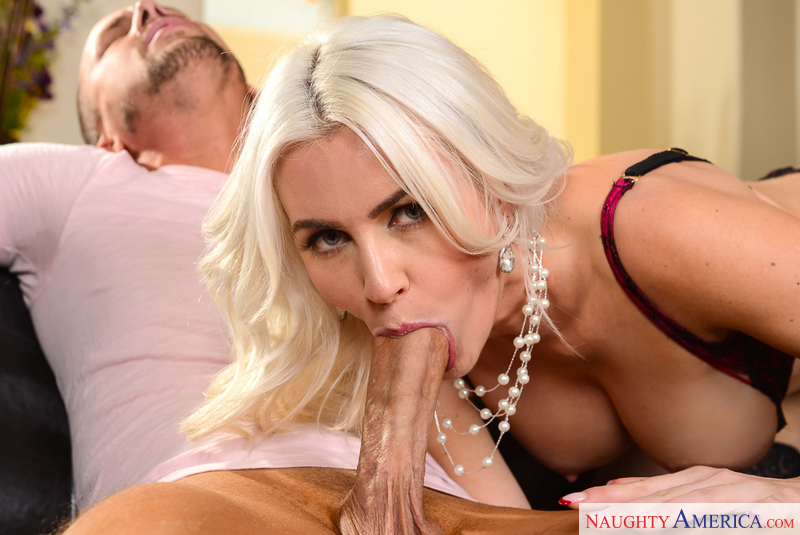 Gigi Allens - Gigi Allens is fed up with her boyfriend''s son, Jessy, that is until she realizes what a huge cock he has. After finding out this information Gigi is more than happy to accept Jessy and his huge pole into her life.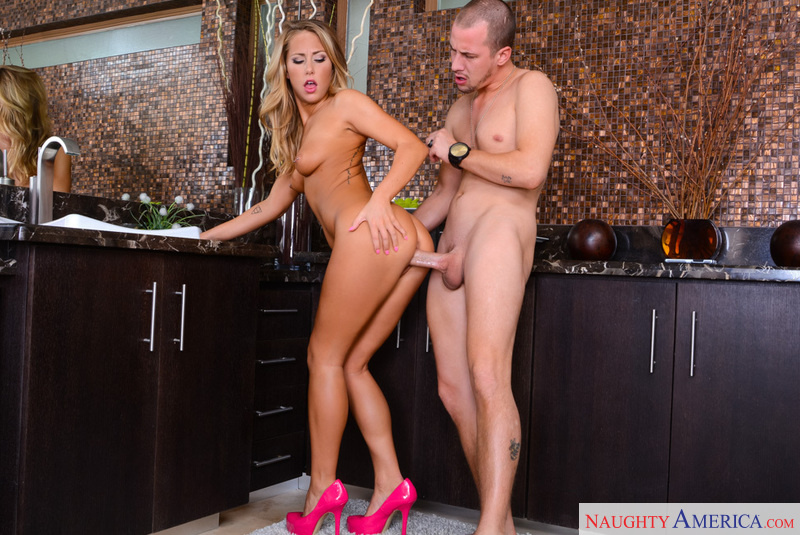 Carter Cruise - Jessy interrupts Carter while she''s getting ready in the bathroom to go out. He puts his foot down on his dad''s new girlfriend because he doesn''t appreciate her being out every night spending his dad''s money while he is at work. He threatens to take a picture and send it his dad and Carter calls his bluff. As Jessy is walking out of the bathroom to get his phone, she grabs him by the arm and offers to fuck him for his silence.
Danica Dillon - Danica is on the phone talking about her new tits Johnny''s dad just got her. After she gets off the phone, Johnny stands up for his dad and condemns her for trying to give everyone a peep show. She argues that''s what his dad bought them for and gives Johnny a hands on experience. With her tits firmly in hand, she even goes a step further for Johnny to suck on them then it''s all downhill from there! Johnny goes from standing up for his dad to fucking his girlfriend.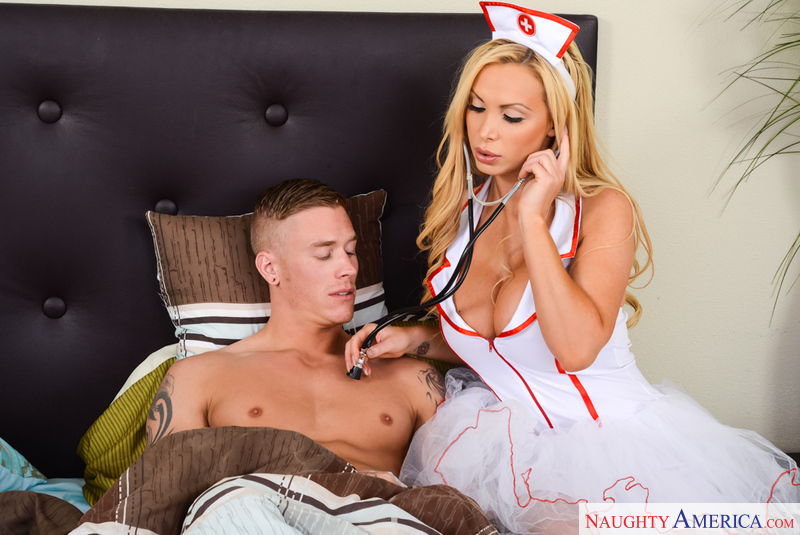 Nikki Benz - Nikki is just what Richie need to be nursed back to health. Her extensive knowledge in healing remedies has him healthier than ever.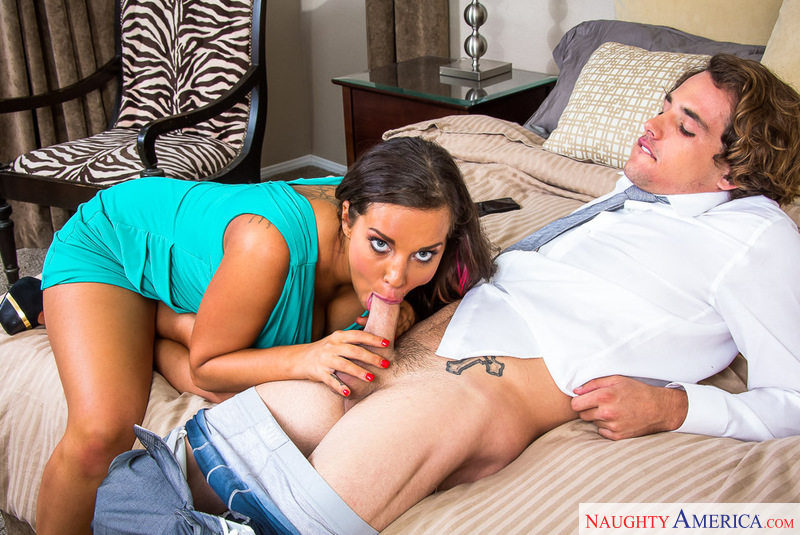 Sydney Leathers - Sydney Leathers is hanging out at her boyfriend''s house when her boyfriend''s son comes in and confronts her because he found her on an online dating site. Sydney denies it''s her but her boyfriend''s son keeps pressuring her until she gives in and confesses. He''s willing to not tell his dad what he found as long as Sydney does something for him, like fuck him.
Holly West - Holly West is meeting her boyfriend''s son for the first time and she is pleased with what she see''s. He definitely looks fit. Holly''s boyfriend is out bowling, as usual, and she is bored so she decides that maybe it''s time to try a younger version of her boyfriend by fucking his son.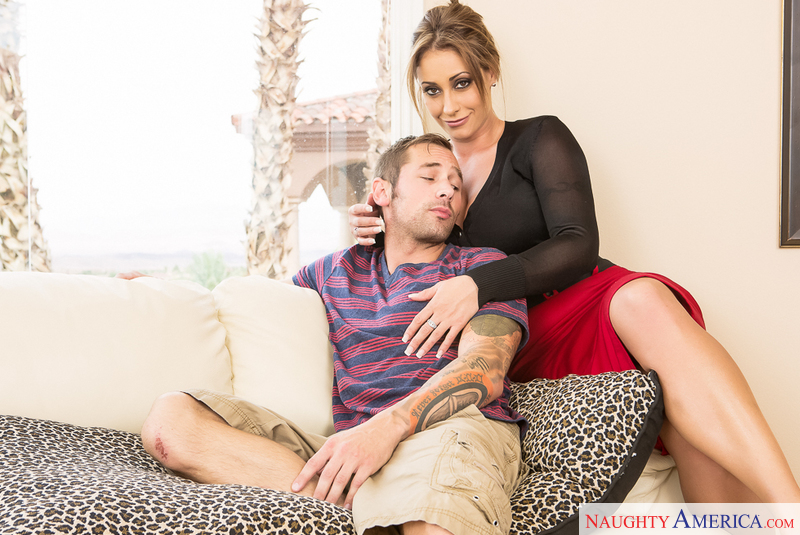 Eva Notty - Joey''s contemplating about how his life is going to be now because his now ex-girlfriend left him for another guy. His dad''s girlfriend Eva, decided to check on him and he gave her his sob story. Eva thinks that he''s too good looking to be stuck having feelings about this girl and decides that she will take one for the team and help him out.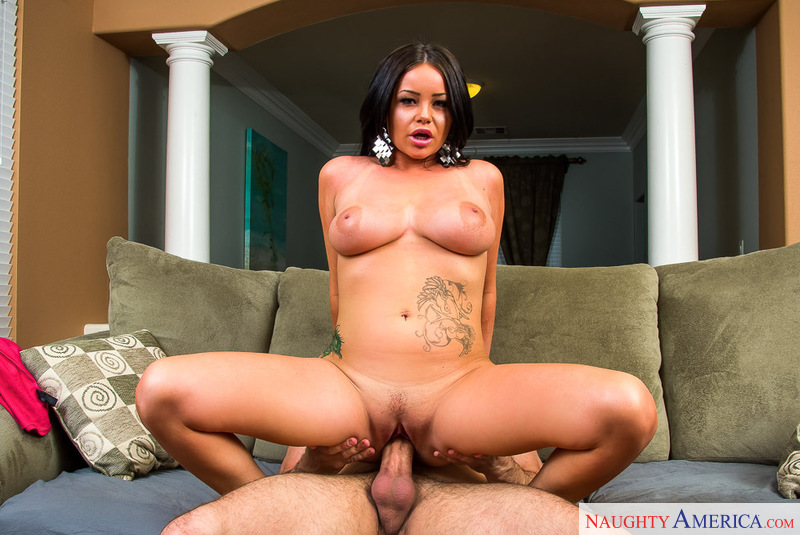 Rachele Richey - Rachele should be with Preston''s dad but, he finds her sitting on the couch. She doesn''t like going on trips with his dad because all she does is sit in the hotel room and doesn''t get to go out. Preston was going to throw a party while the two are away and Rachele suggest that they part together. Preston doesn''t like that idea and his dad would flip his lid if he found out. Rachele give Preston a little more incentive by pulling out her tits! Preston decides as long as she keeps quiet about it they can party together.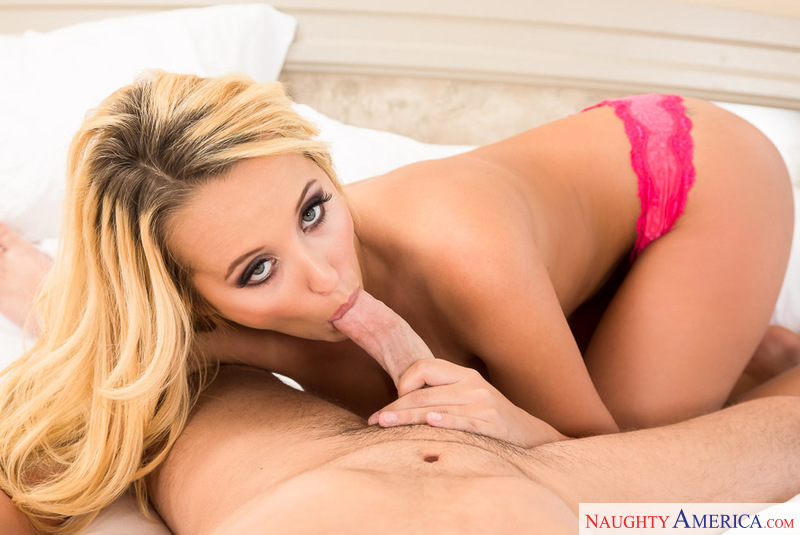 Tucker Starr - Tucker goes up to Seth''s room and finds his clothes on the bed. She picks up one of his shirts and takes a big whiff of it. She then drops her shorts, lays back on the bed and proceeds to masturbate. Seth comes out of the shower and catches her in the act. She just thought since his dad is getting older and can''t satisfy her needs she would move over to Seth. Seth was reluctant about the idea until she started stroking his cock. At least Tucker is keeping it in the family.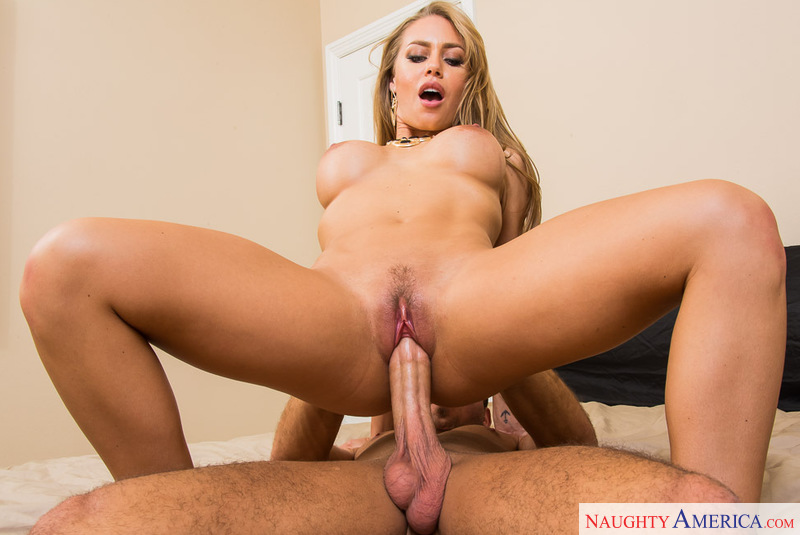 Nicole Aniston - Nicole Aniston is back from rehab, sex rehab that is! Her boyfriend let her back into the house to find his son''s big hard cock. Can she stay clean or will she relapse?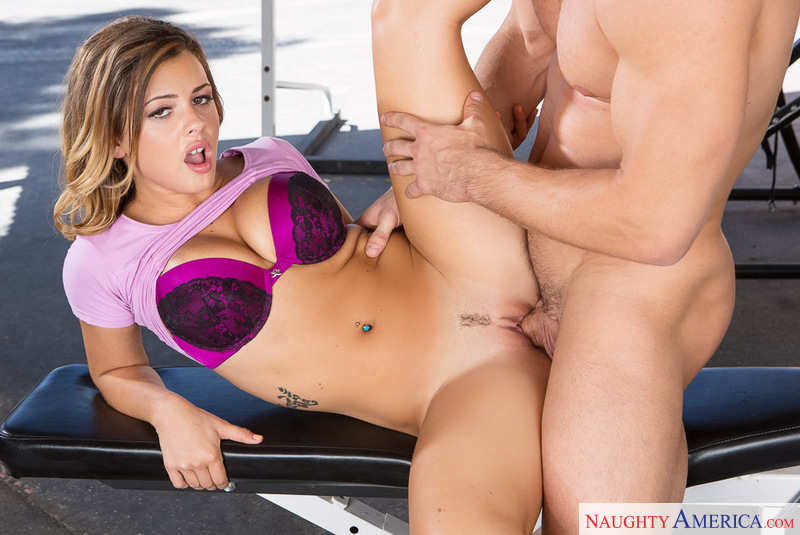 Keisha Grey - Keisha Grey finds out that she''s her boyfriend''s side bitch. She finds out that the dude he''s fucking is actually married so she shows up to the dude''s house where she finds her dude''s son, Johnny. Keisha decides to fuck Johnny in order to get back at her boyfriend and Johnny is a-ok with that.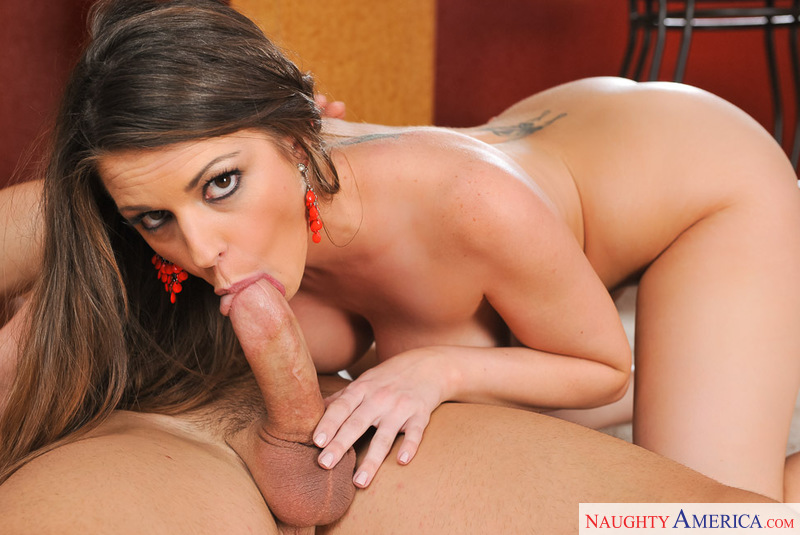 Brooklyn Chase - Johnny''s practicing blackjack because his dad say he needs to get a job but, he isn''t that good at it yet. His dad''s girlfriend Brooklyn comes into the room because she''s bored and wants Johnny to teach her. Johnny is surprised Brooklyn isn''t out shopping like she usually is and he finds out that his dad took her credit cards because he just bought her new boobs. She''s slightly upset that his dad has not wanted to even put his dick in her since she has gotten her boobs. She shows Johnny her new boobs and now that he has seen hers, she wants to see his.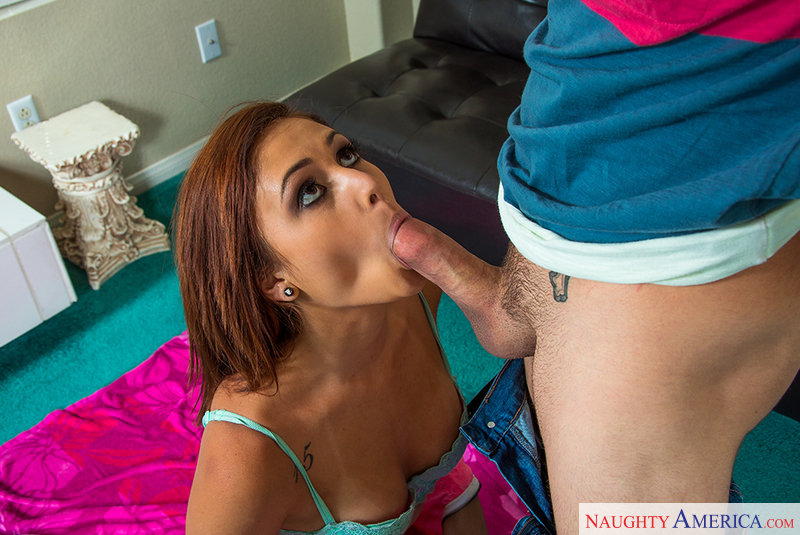 Ariana Marie - Ariana Marie is working out to release stress because her boyfriend never fucks her. Her son''s boyfriend finds out about Ariana''s lack of sex and decides to do the gentlemanly thing and give her some of his cock.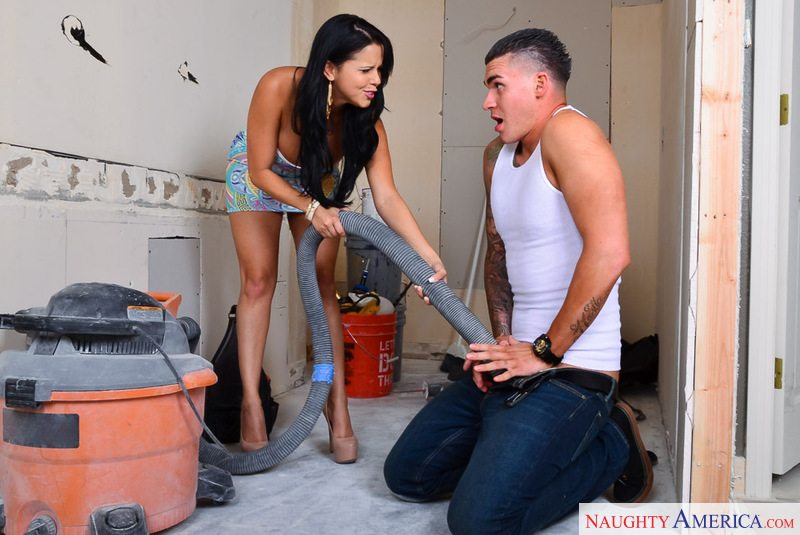 Diamond Kitty - Diamond Kitty walks in on her boyfriend''s son with the vacuum stuck on his dick. She helps him out and pulls it off of his penis. She is surprised at how big his cock is, definitely bigger than her boyfriend''s, so she decides to take care of him the way a vacuum never could.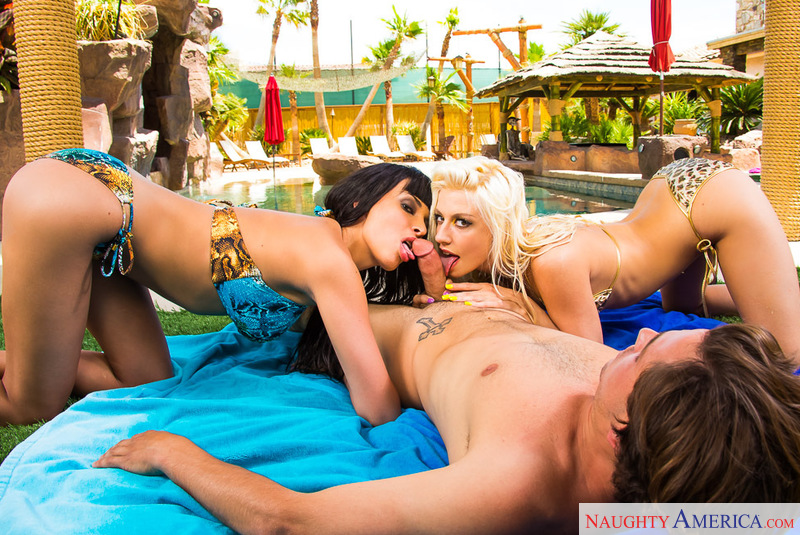 Anissa Kate & Jessie Volt - Anissa Kate & Jessie Volt are two hot french girls hanging out at their boyfriend''s pool. That''s right, this lucky old guy convinced two hot babes to both be his girlfriends. When this guy''s son, Tyler, comes over Anissa and Jessie decide they want some younger cock in their lives so they lure Tyler into the pool where they commence to fuck his brains out.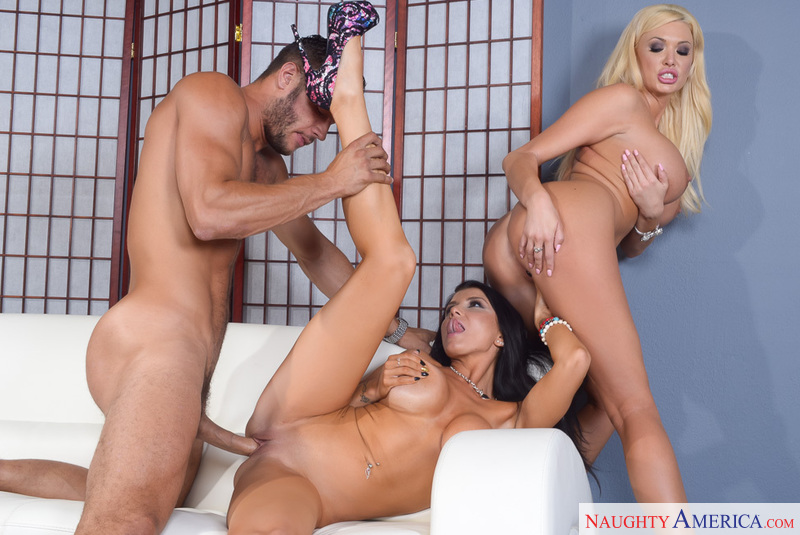 Romi Rain & Summer Brielle - For being such a great dad, Danny decided to buy a car for him for this upcoming Father''s Day. He brought along his dad''s girlfriend and her friend to check out the car and to be there for the surprise. While he stepped away to call his dad, Summer asked Romi why she''s with his dad when his son is so hot. Summer is willing and ready to fuck his brains out but, Romi says she saw him first. So, they make a deal to go share his huge cock.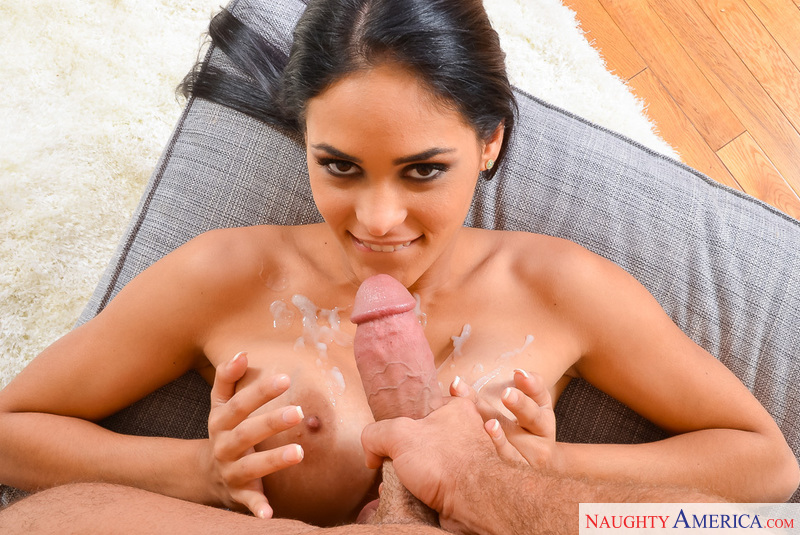 Jasmine Caro - Jasmine Caro has a little chat with her boyfriend''s son. She walked in on him in the shower and was very impressed with his dick and now wants of piece of that. Her son''s friend is hesitant to fuck her, but Jasmine can be very convincing.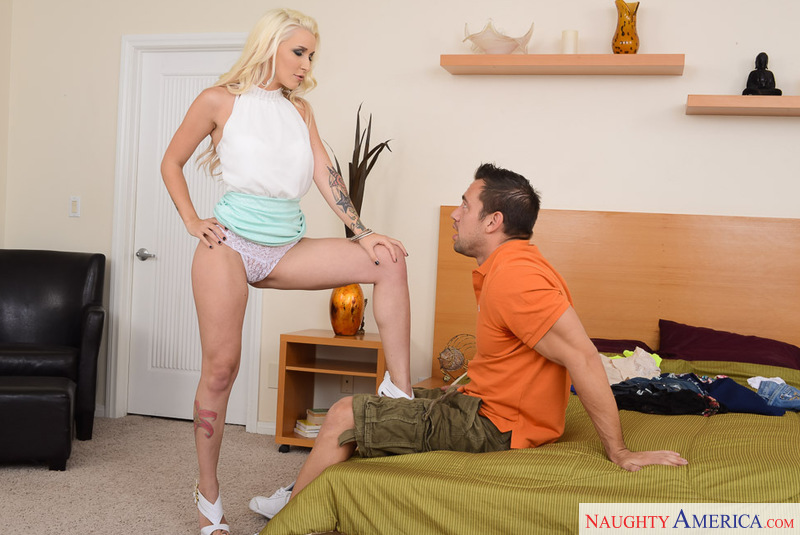 Stevie Shae - Stevie Shae sprawls her clothes out on her boyfriend''s son''s bed. It''s not like he''s going to use it anyway as Stevie is convinced that he can''t get girl''s. Her boyfriend''s son proves her wrong though by seducing Stevie and fucking her on HIS bed.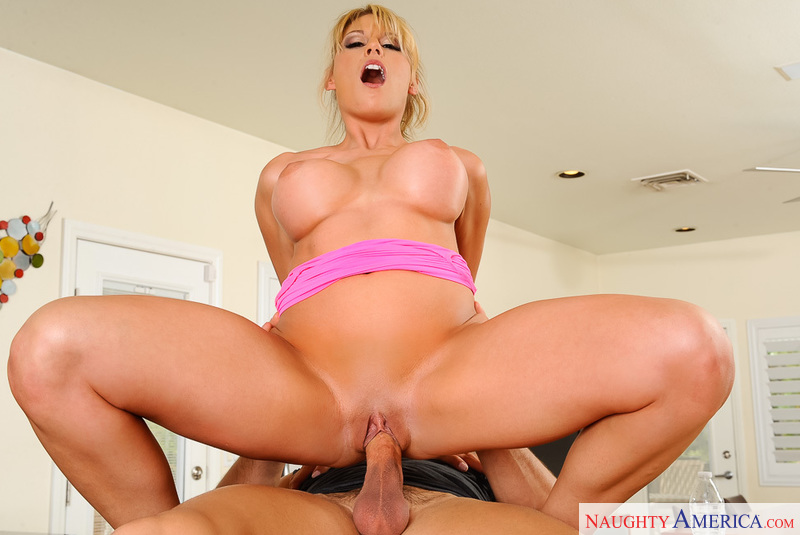 Charisma Cappelli - Charisma Cappelli just got back from working out with her boyfriend''s son, Johnny. Johnny convinces her that it would be a good idea for them to fuck on the kitchen counter. Charisma is reluctant at first, but Johnny promises not to tell anyone. Charisma agrees and has Johnny bang her brains out. Of course, Johnny is more loyal to his father and takes pictures of a cum drenched Charisma in order to show his father what kind of women his girlfriend really is.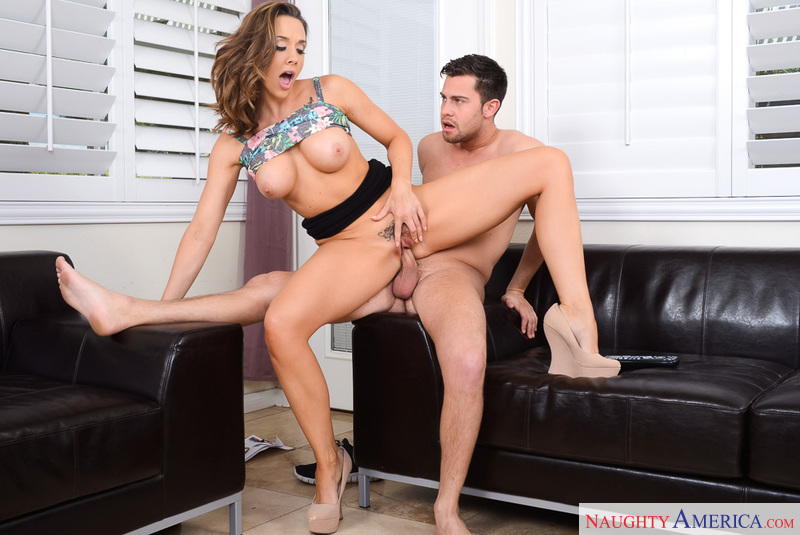 Chanel Preston - Seth is watching the football draft when Chanel, his dad''s girlfriend walks into the house. She doesn''t understand what the draft is and how this a is a crucial moment in Seth''s life. He told Chanel that he was playing a fantasy draft. When she heard the word fantasy that mean it wasn''t real and she could change the channel. Feeling sorry for upsetting Seth, Chanel offers him something that could be more exciting than football, her pussy! For some people that may not be worthwhile but, Seth couldn''t pass up this one opportunity to bang his dad''s girl.
Want some more? Check the site.
| | | |
| --- | --- | --- |
| | Older | Newer | |