[Click on the picture to see all the samples]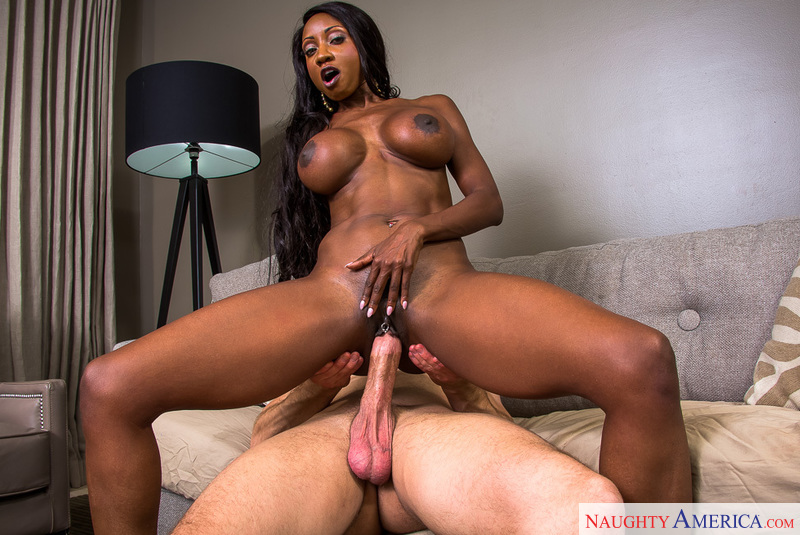 Diamond Jackson - Bill stops by to pick up some of his friend's stuff from his friend's mom's, Diamond Jackson's, house. Diamond sure is lonely now that her son is out of the house. Bill decide that all his friend's mom needs is something to help her forget about her loneliness....something like his cock. Bill pounds Diamond all over her couch before jizzing all over her hot body.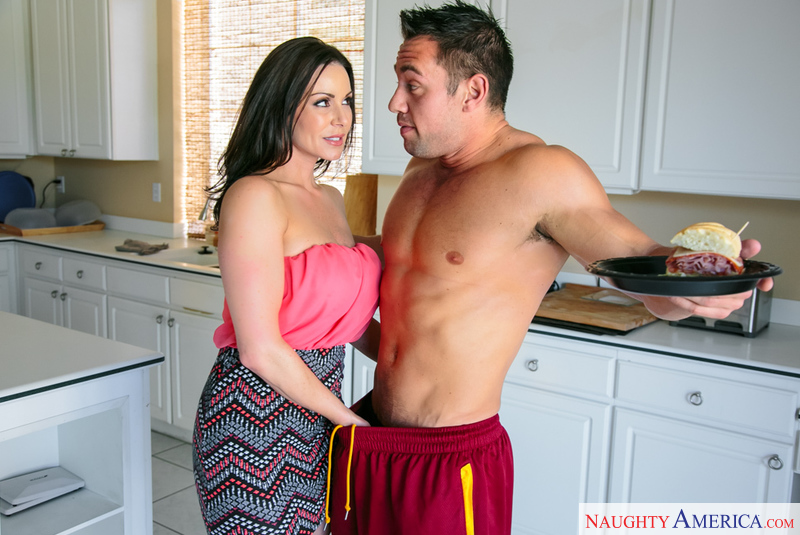 Kendra Lust - Kendra Lust has noticed that her son''s friend, Johnny, has been working out and is looking great. In fact, she wants to see more of his body, like his penis. She leads Johnny upstairs where she undresses him and begins banging his brains out.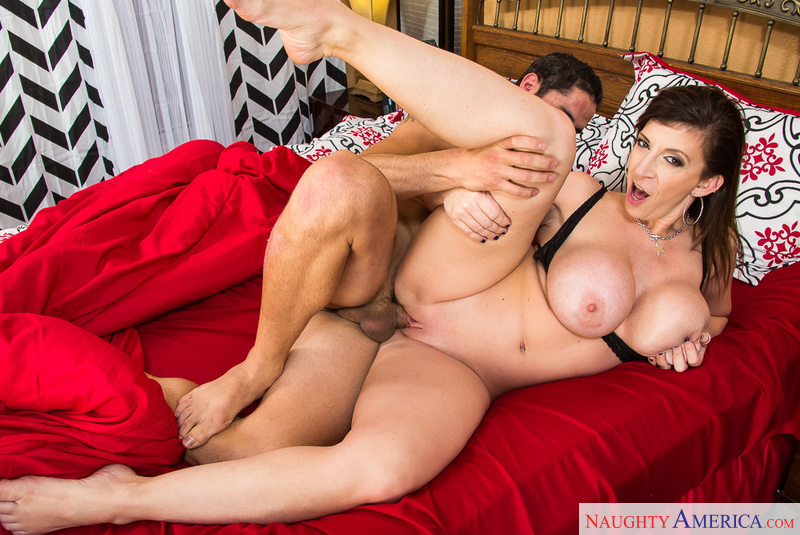 Sara Jay - Sara Jay finds out that her daughter''s study buddy, Damon, wants to be more than a study buddy, he wants to be a bed buddy as well. Since her daughter isn''t putting out for him Sara decides to take over. She invites Damon over and shows him how much less of a prude she is than her daughter.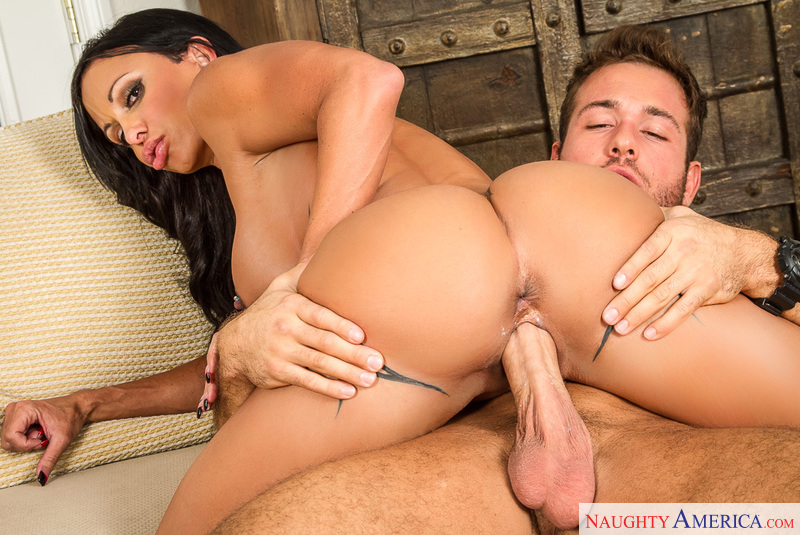 Jewels Jade - Jewels Jade ordered a stripper and to her surprise her son's friend, Chad, shows up. Chad is hesitant to go through with his show since Jewels is his friend's mom, but Jewels threatens to call the agency if he doesn't go through with the stripping. Afraid to lose his job, Chad gives Jewels a lap dance. Jewels wants more though so she pulls Chad's pants down and guides his cock into her dripping wet pussy.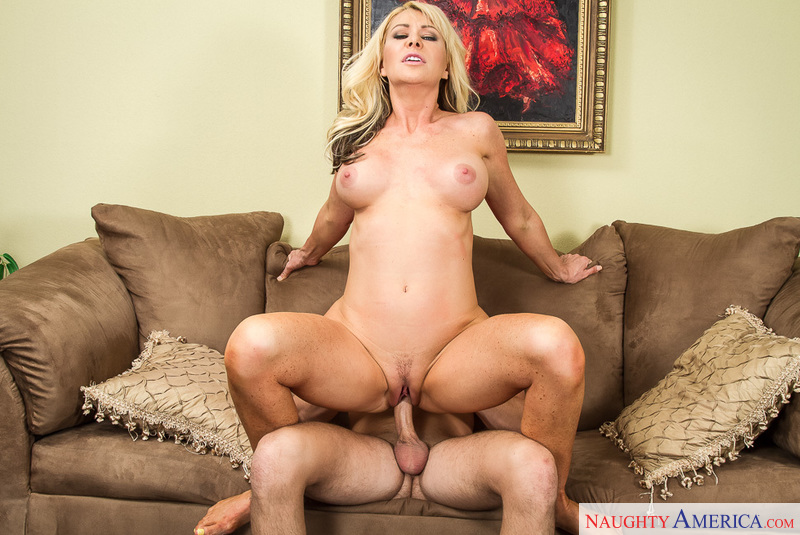 Sasha Sean - Seth stops by his friend''s house to pick him up and head over to the concert. His friend''s mom, Sasha Sean, let''s Seth know that her son can''t go because he''s under the weather. Sasha excitingly jumps at the chance to take her son''s place at the concert, but before they leave Sasha wants a hard pounding from Seth.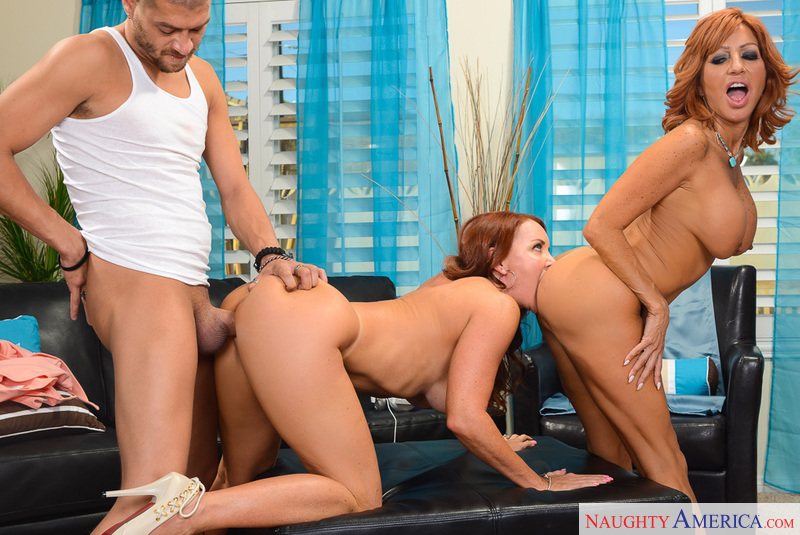 Janet Mason & Tara Holiday - Tara Holiday confesses to her friend, Janet Mason, that she's going through a dry spell. The only action Tara has been getting is from her dildo. Janet suggests that Tara call one of her son's friend's over so they can have some fun. Tara reluctantly agrees but is glad she did once Xander is plowing her hot milf pussy.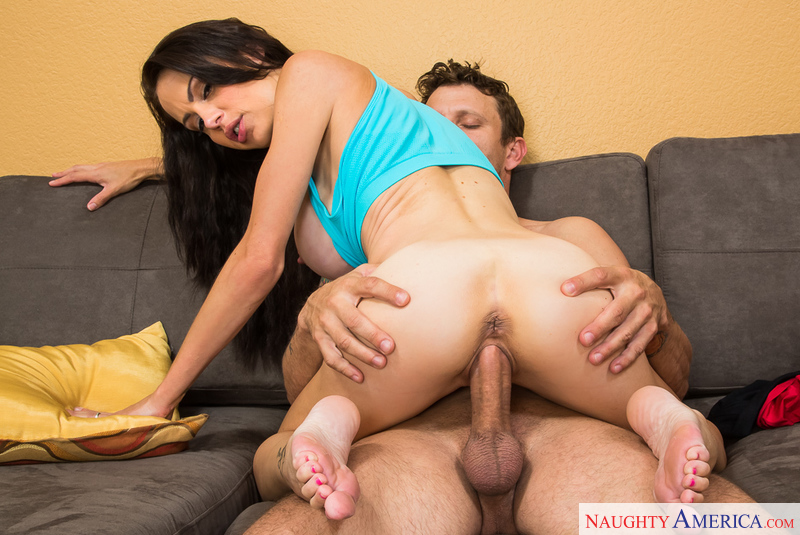 McKenzie Lee - McKenzie Lee finds her son''s friend, Pete, hanging around the house. Well Mckenzie just got a boob job and loves showing it off, so she busts them out and has Pete play with them for a bit. That gets her nice and wet and soon she is banging Pete on the couch.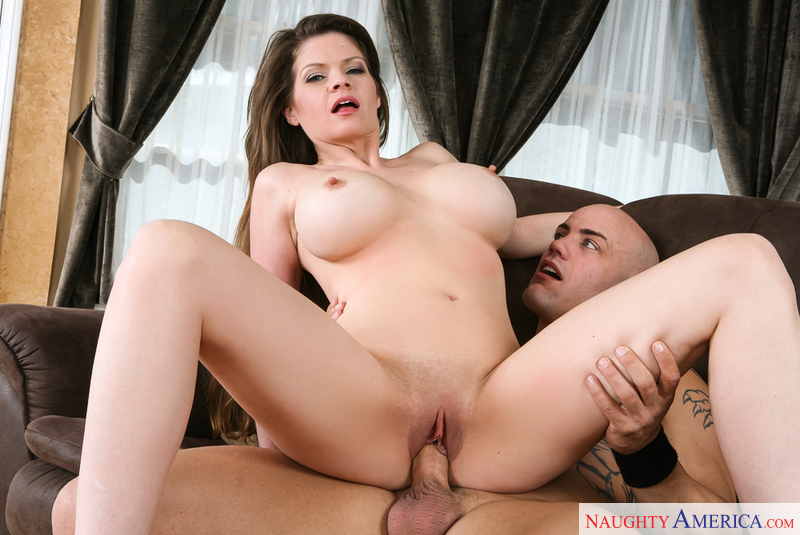 June Summers - Mrs. Summers is flirtatious. She gets lonely in her big house. Since her son is still at college, she welcomes his friend Derrick when he mistakenly shows up at the house. They get to talking and then some! Flirting with danger is as close as flirting with his friendâÂA€ÂA?s mom.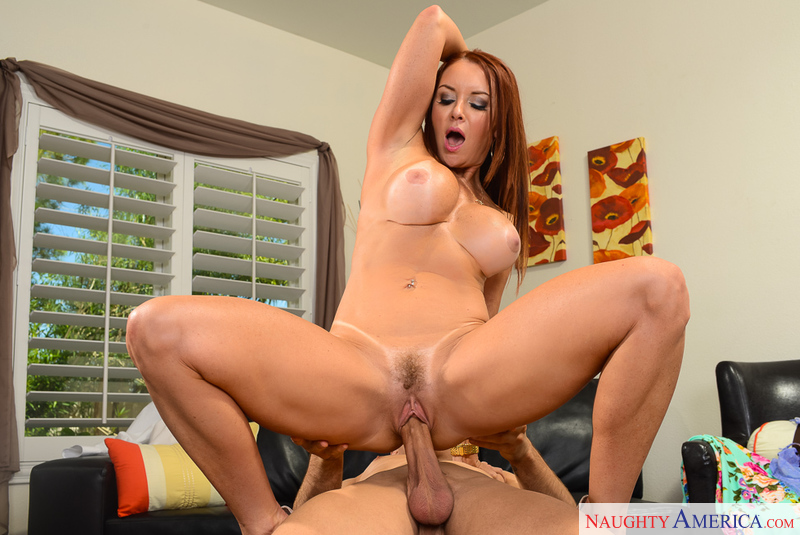 Janet Mason - Janet Mason''s son stops by to visit and he brings his fraternity brother, Trent, with him. Janet sends her son off to pick up items for the BBQ so to give herself time alone with Trent. As soon as her son leaves Janet is all over Mason and prepared to take his dick. Seems like Janet wants some sausage before the BBQ begins.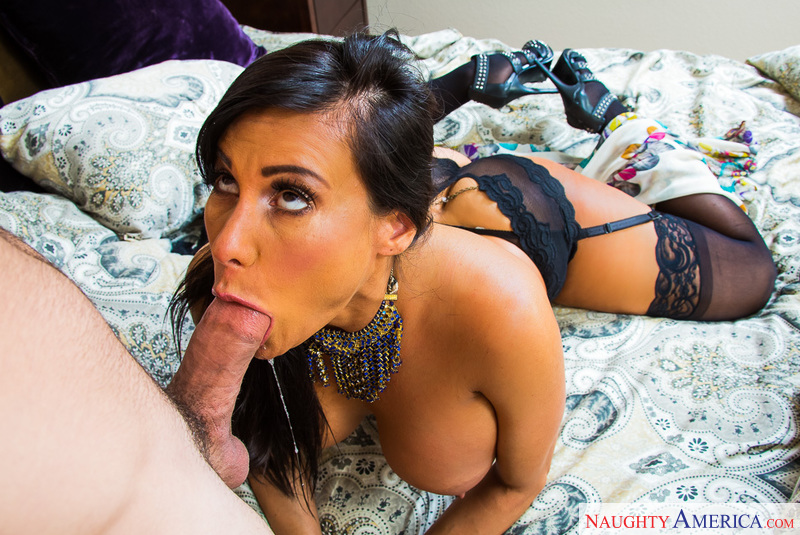 Sheila Marie - Sheila Marie's son's friend is spending a few days with them. Her son takes off for a bit to get his car fixed and her son's friend takes a nap. Sheila decides it's the perfect time to make her move. She sneaks into bed with her son's friend and gives him a wake up blowjob. Her son's friend is a little surprised at what he finds when he wakes up but he can't say no to his friend's hot mom.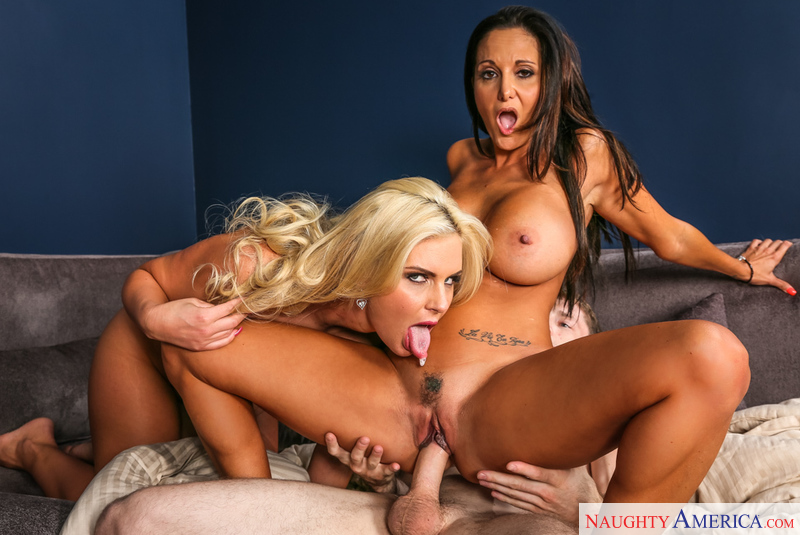 Ava Addams & Phoenix Marie - Ava and Phoenix are on the couch holding each other while they are watching a scary movie when Brick slowly appears from behind the couch and gives them a scare of his own. He gets whacked on the nose during his attempt then finds himself a nice spot to sit between them. After they berate him for what he did, he could at least be there for them to hold onto during the scary moments of the movie. You can tell Brick is loving life by the look on his face and Phoenix can feel it with her leg is across his crotch. Phoenix calls him out on his boner and Brick quickly blames it on his new pants. Unfortunately he can't confuse her hand as she slides it down his cock.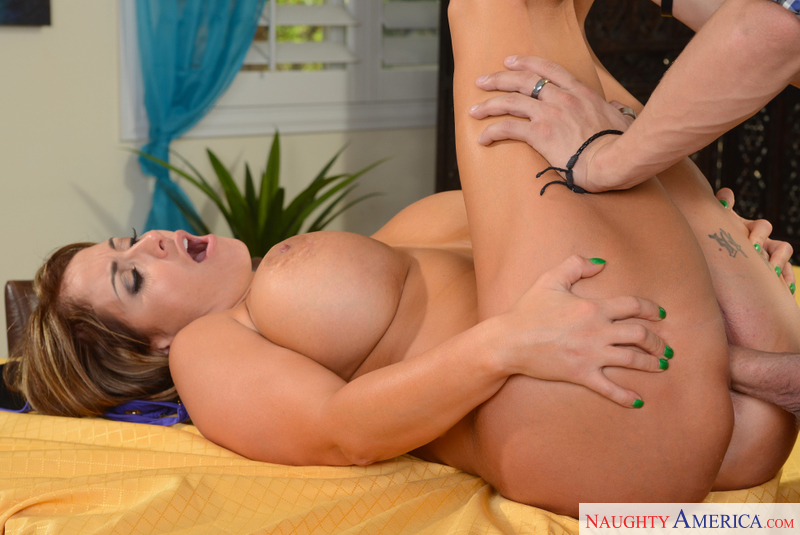 Eva Notty - Eva Notty is tanning by the pool when her son''s friend. Xander, shows up. Xander spill a drink on his pants and Eva offers to help clean it up. While wiping his pants down she feels his bulge and she knows then that she just has to have him so she pulls down his pants and has him fuck her on the kitchen table.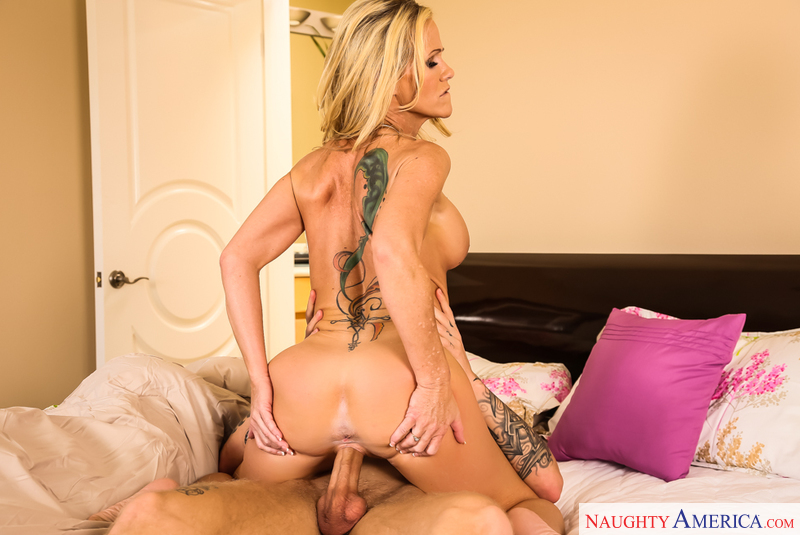 Simone Sonay - Richie jumps into his Simone''s bed and tries to take a nap. She comes out of the bathroom to find out what he is doing and to give him a clue that it''s not her son''s room. He asks for just a hour but, Simone is going to make him work for that hour.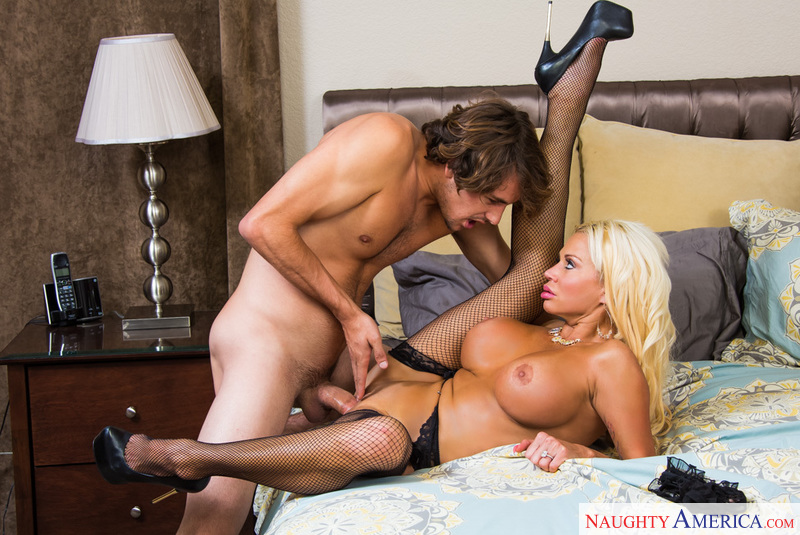 Nikita Von James - Tyler has to take a trip to his friend's house to get the playbook for their team. As he hits the top of the stairs, he hears his friend's mom telling him to come into the bedroom and get comfortable. He plays along and puts a pillow on his face to hide his identity. Nikita comes out of the bathroom in some sexy lingerie and begins to suck his cock. She eventually pulls the pillow back to see that it's Tyler's cock she was sucking. Tyler uses the best excuse he can think of and asks if they could at least continue the party. She's willing to give Tyler her pussy as long as her son and husband don't find out.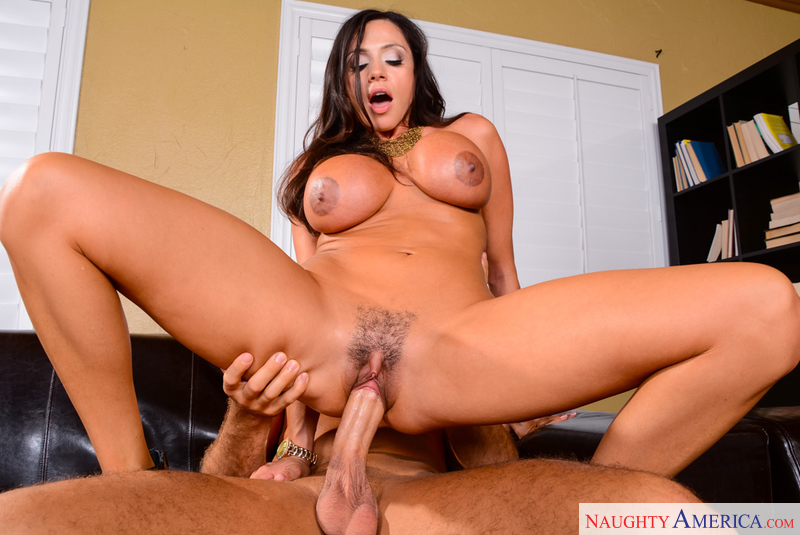 Ariella Ferrera - Ariella Ferrera just got home from a horrible date. She finds her son''s friend hanging out on the couch playing video games. Since her date went bad, but she''s still horny, she decides to seduce her son''s friend and ride his dick on the couch.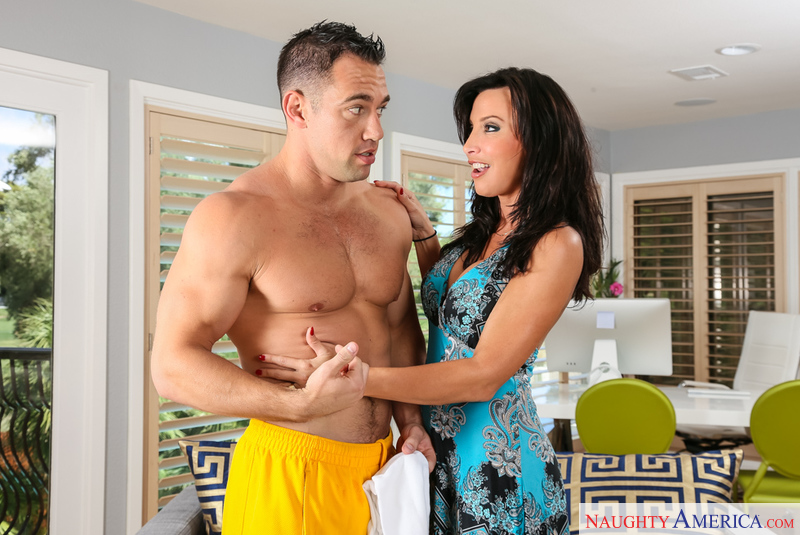 Lezley Zen - Lezley Zen is trying to get some work done but her son's friend, Johnny, is watching the game in her home office. Her office is the only room in the house with the sport's package, but Johnny is way to loud. She's ready to kick him out when she notices that johnny has been working out and he is looking good. She makes Johnny an offer: he can stay and watch the game on her sport's package as long as he gives her some of his package.
Mikki Lynn - Mikki Lynn''s son has a friend over to watch movies. Mikki is the kind of woman who does anything to get what she wants and when she sees her son''s friend she can''t help to want his cock deep inside her.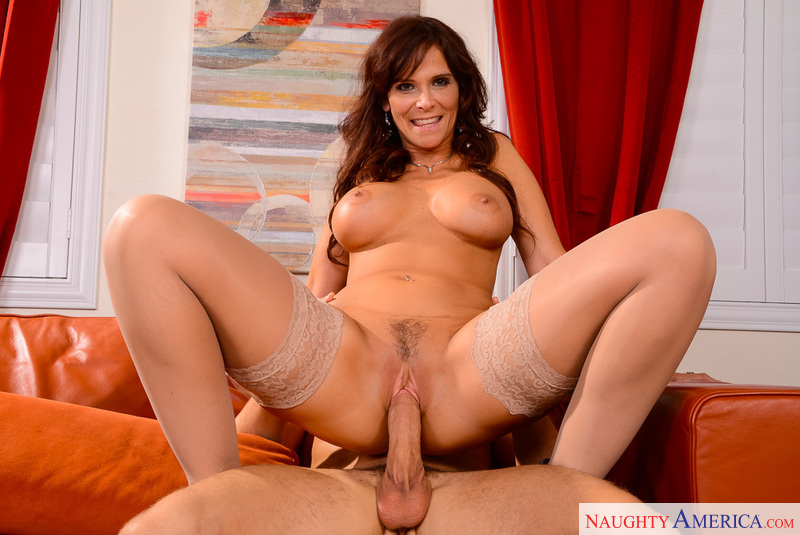 Syren De Mer - Syren De Mer''s son''s friend, Robby, stops by to ask her for advice on girls. Syren gets him to confess that he is a virgin. Syren believes that if Robby wasn''t a virgin he would be more confident and better able to pick up women. So Syren fucks Robby in order to help him out with the ladies.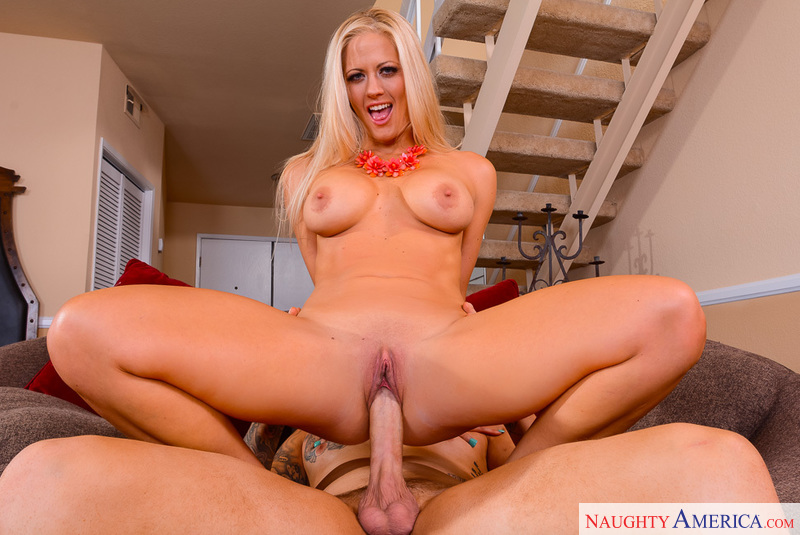 Holly Heart - Clover his helping his friend Chad and Chad's mom move into their new place. Clover brings in the last bag from the truck and Chad's mom Holly, sends Chad back to their old place while telling Clover to stay with her to moves things there. Lucky for Clover she didn't have any intentions on unpacking any boxes, she quickly gets Clover on the couch and takes a grasp of his cock. Clover tries to bring up the fact that he doesn't think this is right and what Chad would think about the situation. Holly didn't have a worry on her shoulder, she told Clover that she is a total slut and Chad knows it. She proved some had some prior experience by taking Clover on a trip to cloud 9 when she started to deep-throat his cock. Helping someone move has never been so rewarding.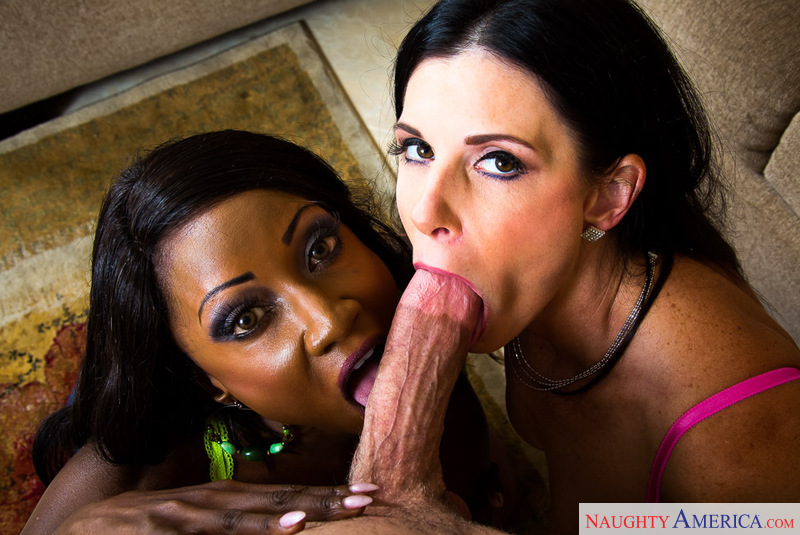 Diamond Jackson & India Summer - Diamond Jackson & India Summer really want to make sure that their kid's soccer team wins this season so they invite the new referee over to try and persuade him over to their side. They offer him everything from sticky buns to clothes, but he doesn't budge. Finally they give him something no man can resist: their two lovely pussies.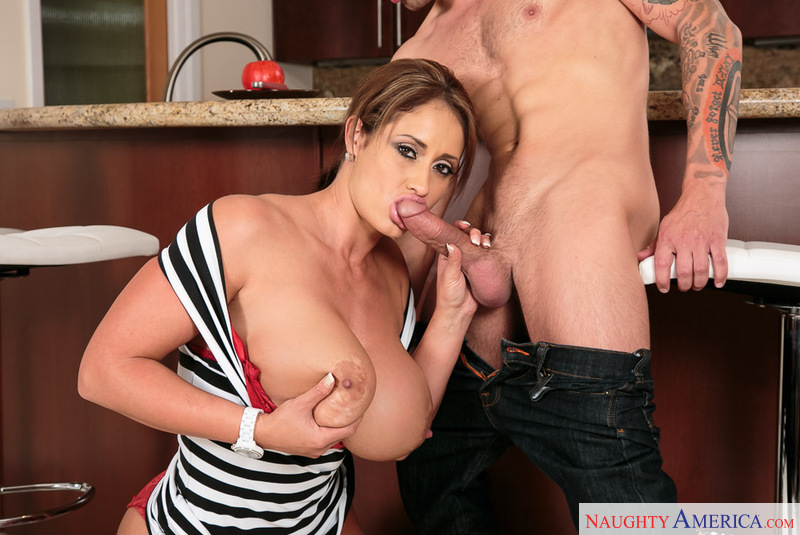 Eva Notty - Eva Notty runs into her son''s friend in her kitchen. He''s running around with his shirt off and getting Eva all hot and bothered. So what''s a milf to do other than seduce her son''s friend and take his big cock in her kitchen.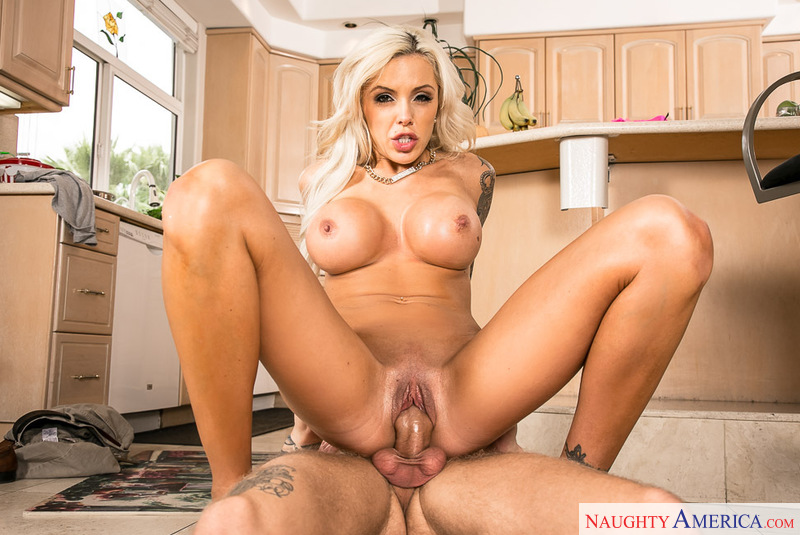 Nina Elle - Nina Elle is one hot busty milf. Richie comes by looking for her son while Nina is helping herself to a banana. Now that they''re alone she''s craving another banana, Richie''s banana.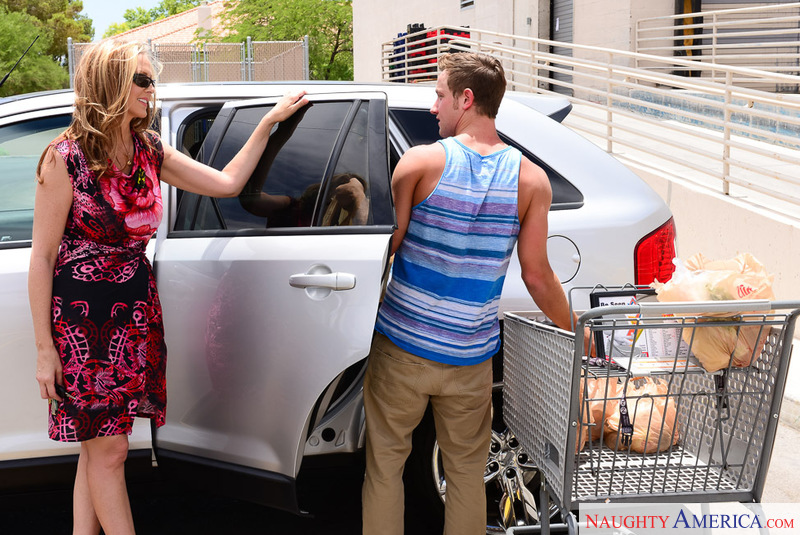 Julia Ann - Van decided to help Mrs. Ann with her groceries. Mrs. Ann has been having some back problems and they were aggravated when she carried a bag into the house. Van volunteered to give her a massage and he had himself pressed against her back. Mrs. Ann cannot help but notice he's a little excited and decides that she should take the lead before Van decides to back out of the situation.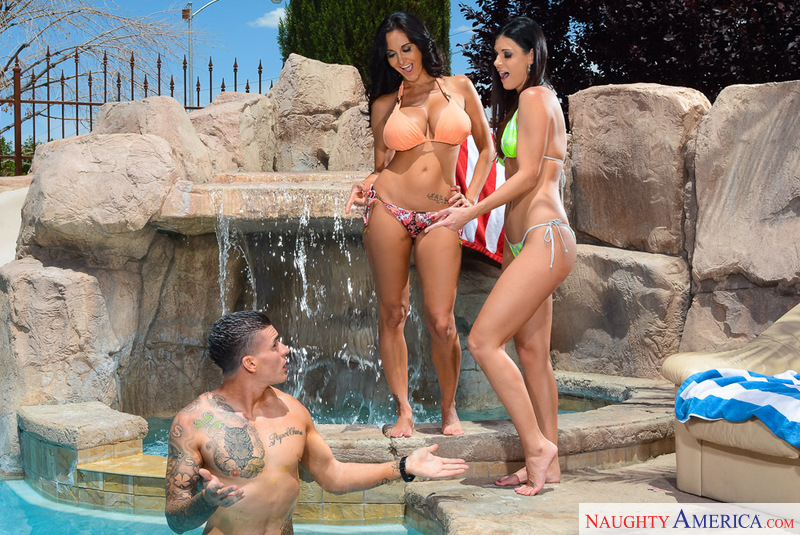 Ava Addams & India Summer - India Summer is enjoying some time by the pool with her friend Ava Addams. They start talking about India's divorce and how she's been banging her son's friend's ever since she left her husband. Ava is intrigued and lucky for her India has got one of her son's friend's stopping by that afternoon. Her son's friend, Clover, stops by and Ava immediately jumps on him and gets a hot threeway going.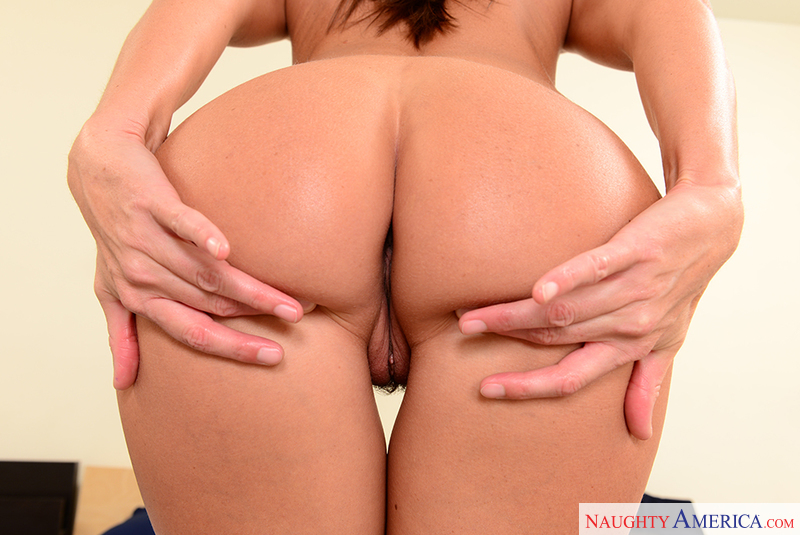 India Summer - India Summer is driving down the street when she see's her son's friend, Xander, walking in the blaring summer heat. She gives him a ride him and tucks him into bed as he is still out of it from a night of partying. The thing is, Xander can't go to sleep unless he has someone laying next to him so he convinces India to hop into bed with him for a bit. Once she's in bed Xander confesses to her that he's always had a crush on her. She's flattered, so flattered that she's willing to fuck his brains out, given that he doesn't tell her son.
Want some more? Check the site.
| | | |
| --- | --- | --- |
| | Older | Newer | |